Hi girls. It's been a while since I've shared some of my Amazon purchases. Recently, a lot of my purchases have been kid or house related, but I wanted to do a round up of my favorite casual fashion finds, beauty favorites & organizers.
RELATABLE POSTS

 5 ACRYLIC ORGANIZERS YOU NEED TO HELP YOU DECLUTTER
AMAZON FINDS 2.14 // AMAZON FINDS 1.29
DESIGNER DUPE SUNGLASSES FROM AMAZON
Fashion Finds
Both of my tees are from the Amazon shop, Always Stylish Mama. She makes the cutest graphic and trendy tops. I am wearing medium in the mens fit in both.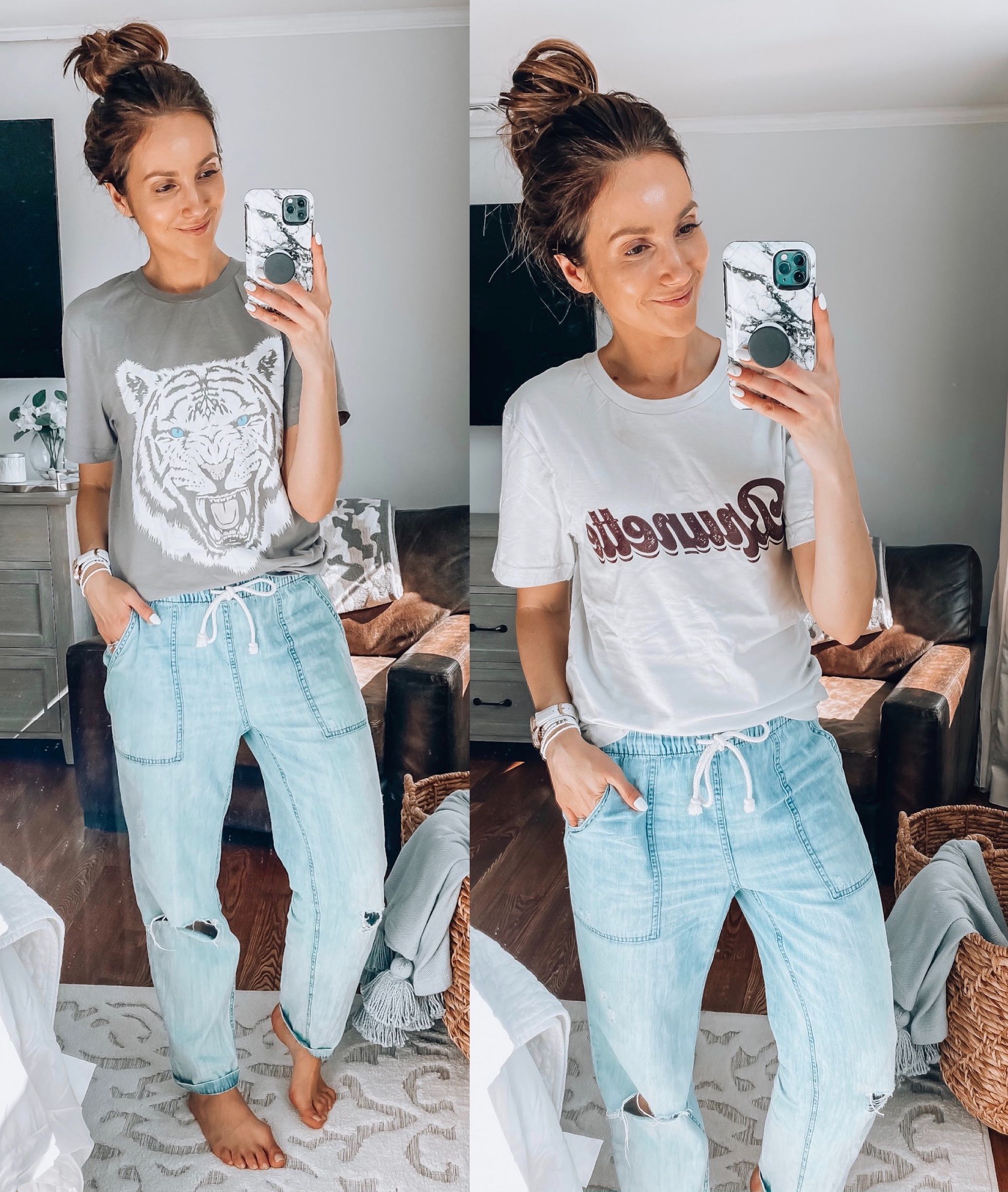 SWEATSHIRT
This sweatshirt is from the same amazon shop as the tees above. I am wearing size medium. The trendy graphic design and oversized fit reminds me of Anine Bing sweatshirts, but this one is under $30 and ships free with prime. If you're curious about the quality, I have washed it several times and it still looks great.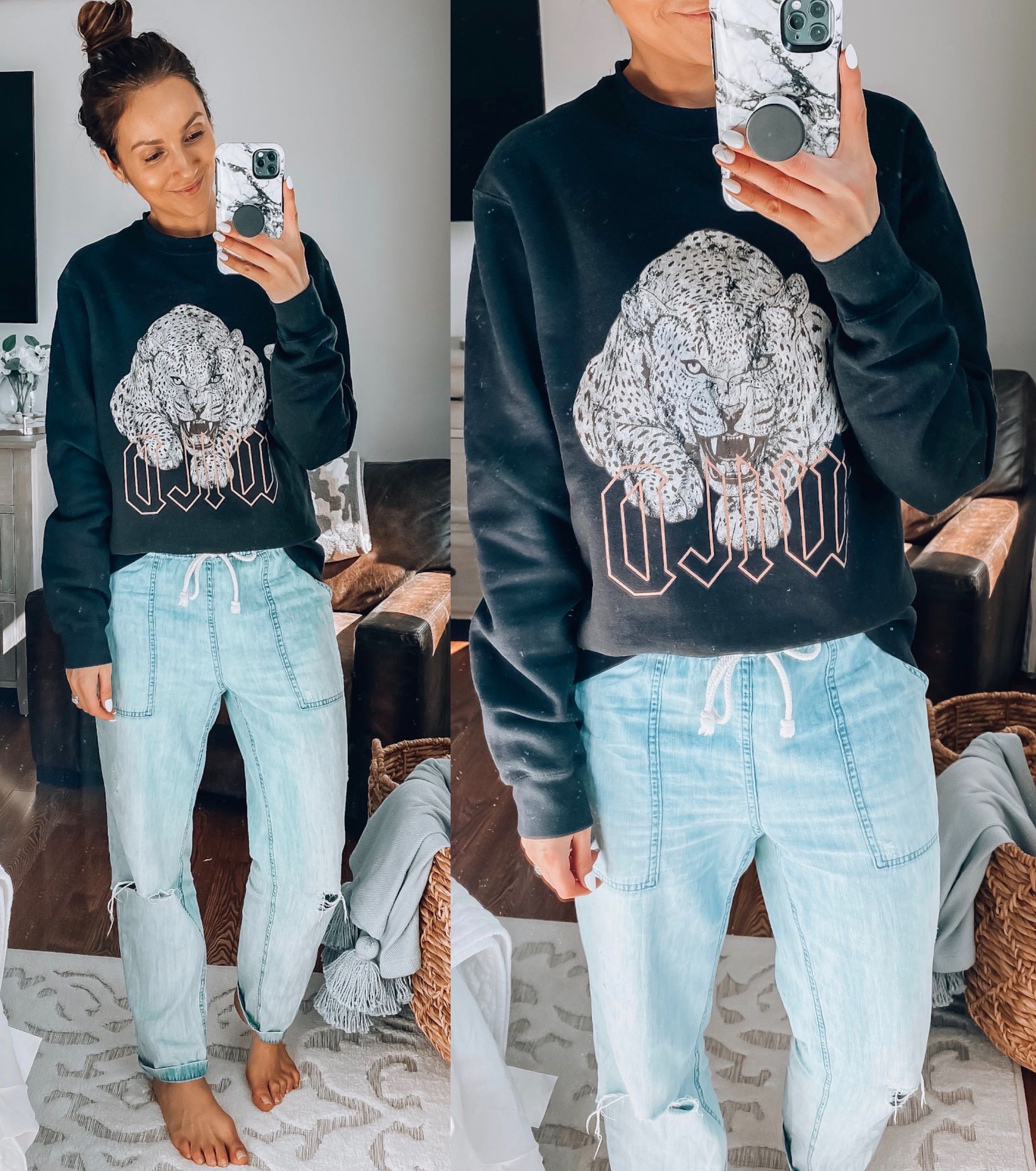 SWEATSHIRT
I have had this sweatshirt for almost a year and half now. It is really good quality! It's not super thick, but the fabric is the perfect weight for this time of year and the upcoming warmer months. It also looks great wash after wash. I am wearing size small, but if you wanted a looser fit for leggings I would recommend sizing up.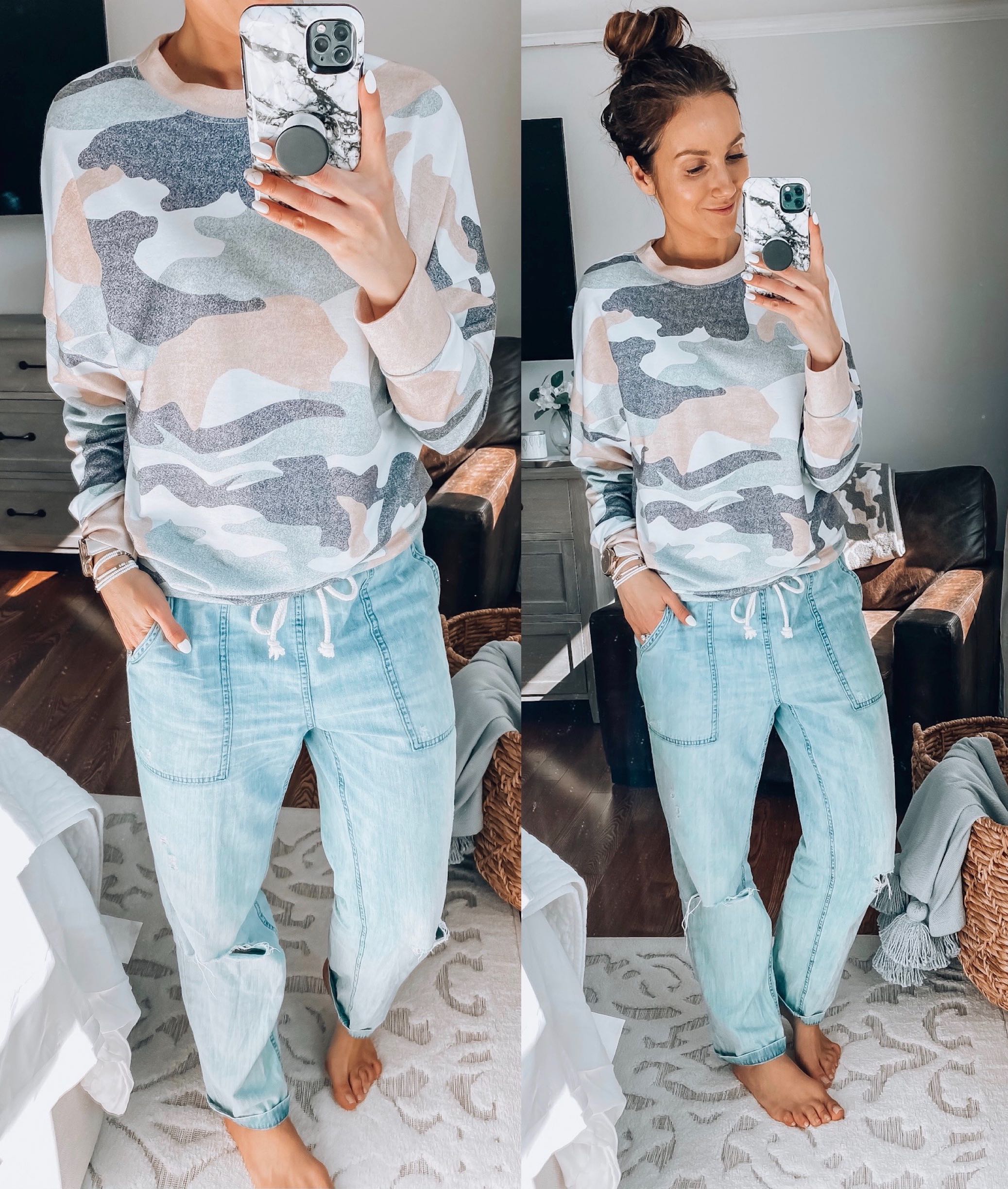 TEE
I shared this tee in my January Finds post. I wanted to show it again because it's so fun and I love the sequin play. I am wearing size medium.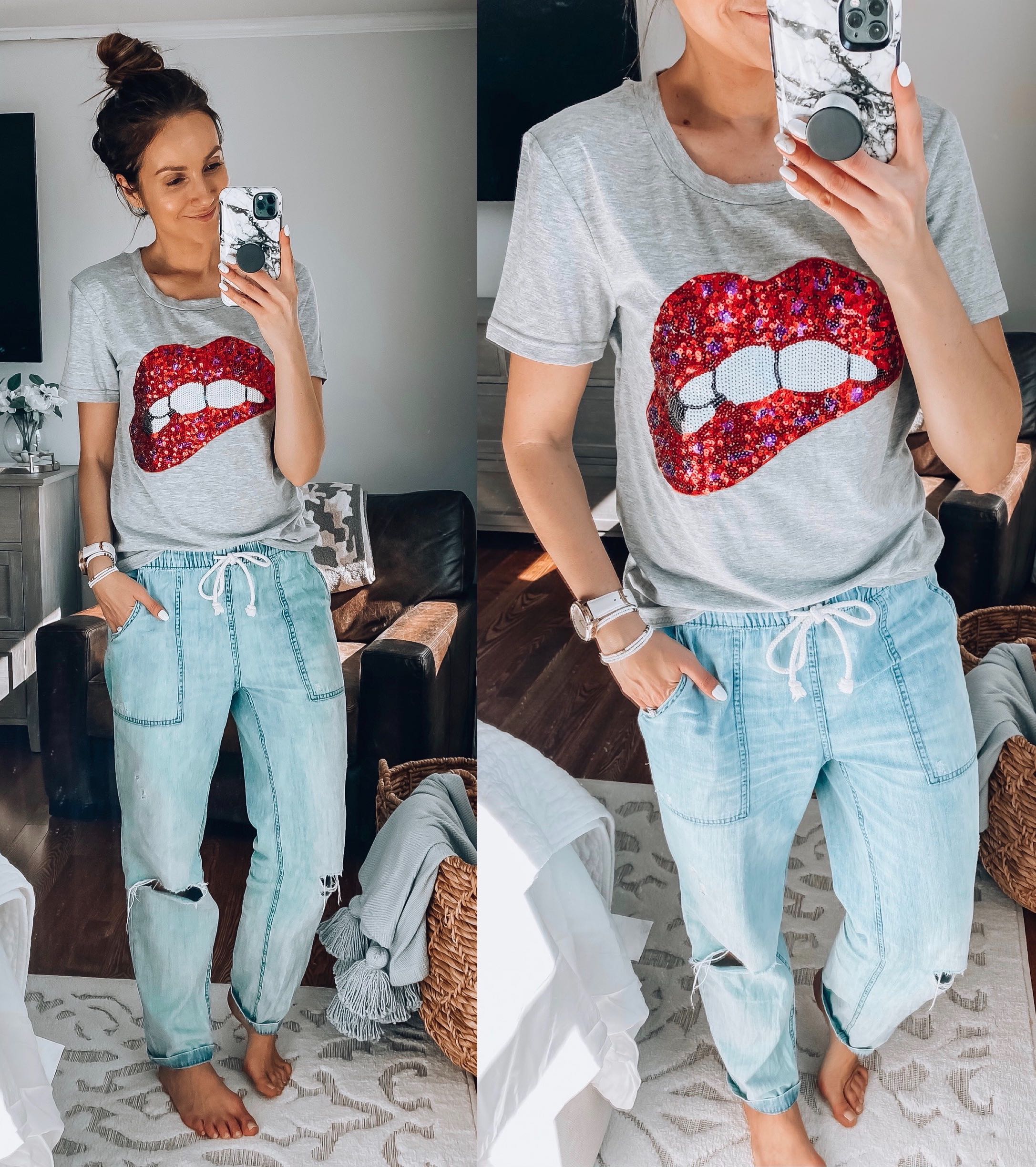 I ordered this dress in both colors because I couldn't tell if the white would be see through. I am happy to report it is not! It's fully lined and really pretty. Reminds me of something from Free People but this is a fraction of the cost. It does have a true baby doll/ flowy silhouette. I am 5'7 so it's just a tad shorter than I would like it to be but I am going to keep it for two family vacations I have coming up. If you are on the shorter side, I think this would fit great and be an amazing option. I am wearing size small.



LEGGINGS // TANK
Amazon has some great athleisure finds and I am still searching the best workout leggings. These came very highly recommended. The brand is 90 Degree by Reflex. I love the length, they're comfortable and they have side pockets. The material is pretty thick and it does minimize any muffin top situation. They seem squat proof as well and I am wearing size small.
I am also wearing size small in the tank. You can actually wear it two ways because of the tie option in the back. It allows for either a fitted or more loose look. I do like my workout tops a little bigger, so I would suggest sizing up if you're like me. Otherwise, it fits pretty TTS.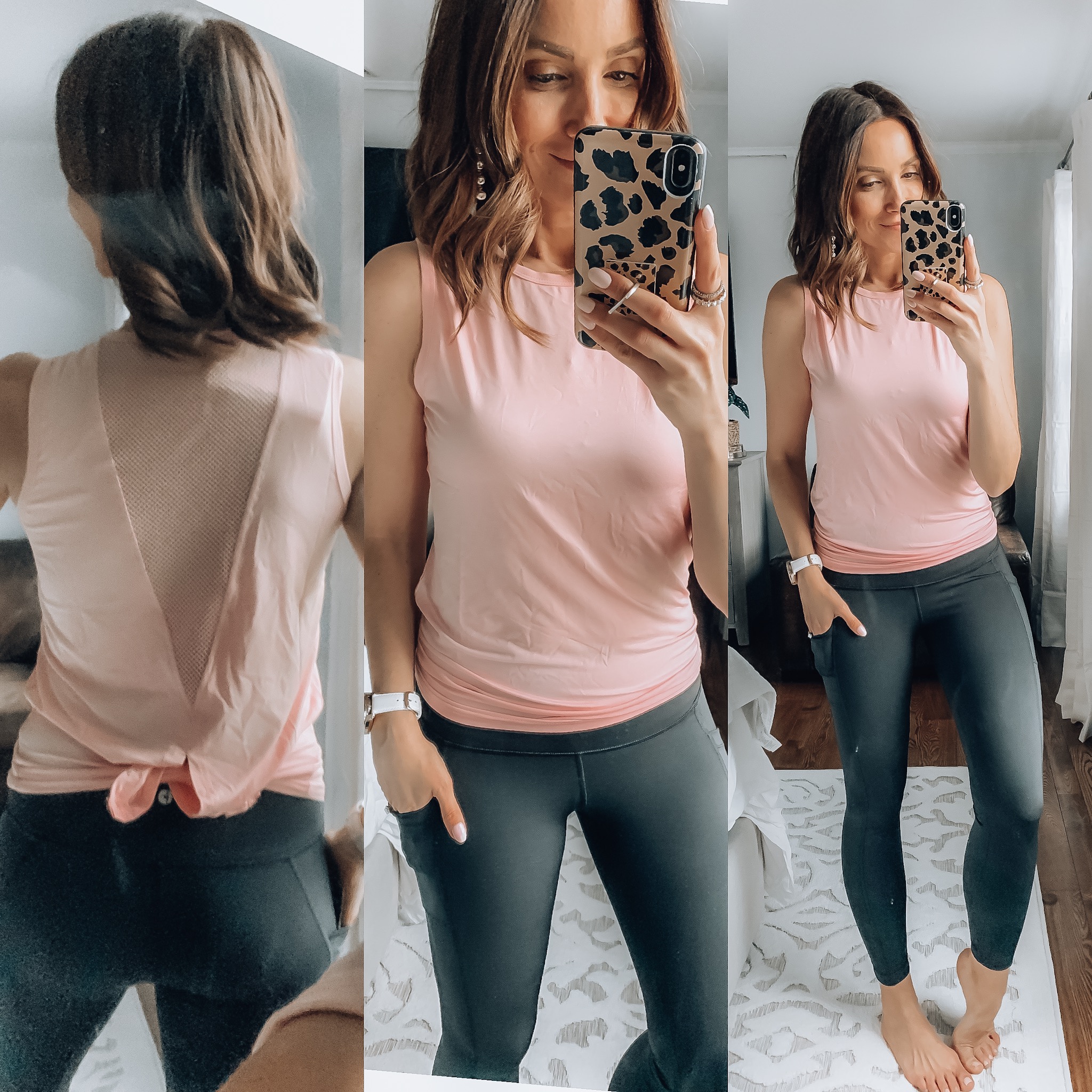 OVERSIZED SUNGLASSES // TORTIE OVERSIZED SUNGLASSES // HEART SUNGLASSES
RETRO SQUARE SUNGLASSES // OVERSIZED ROUND SUNGLASSES // CAT EYE SUNGLASSES
Save Vs. Splurges are my most popular and requested posts. I thought it would be helpful to put together a sunglasses post – designer or dupe?  We all love and shop Amazon every day and as much as I love designer goodies, my budget says otherwise. Thank goodness for Amazon and all the amazing dupe options. I have found so many beautiful sunglasses that cost under $15. See the comparisons in this post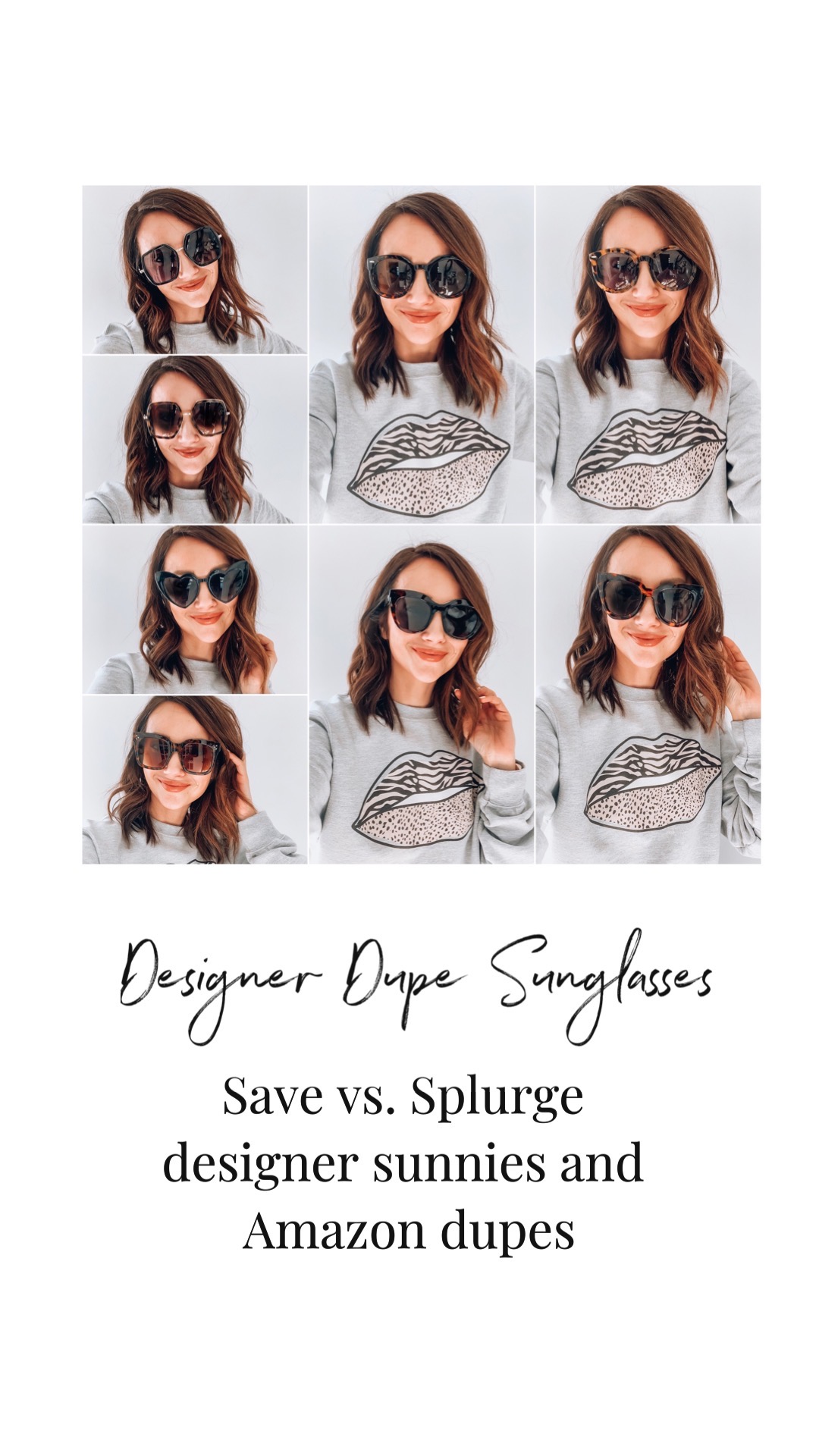 Acrylic Organizers
I have spoken about my love of acrylic organizers and I have found that using clear containers just gives me peace and allows me to see exactly everything I have. You can read my breakdown of each in my recent post here.
BRUSH HOLDER // LAZY-SUSAN // COSMETIC STORAGE
JEWELRY STORAGE // SUNGLASSES CASE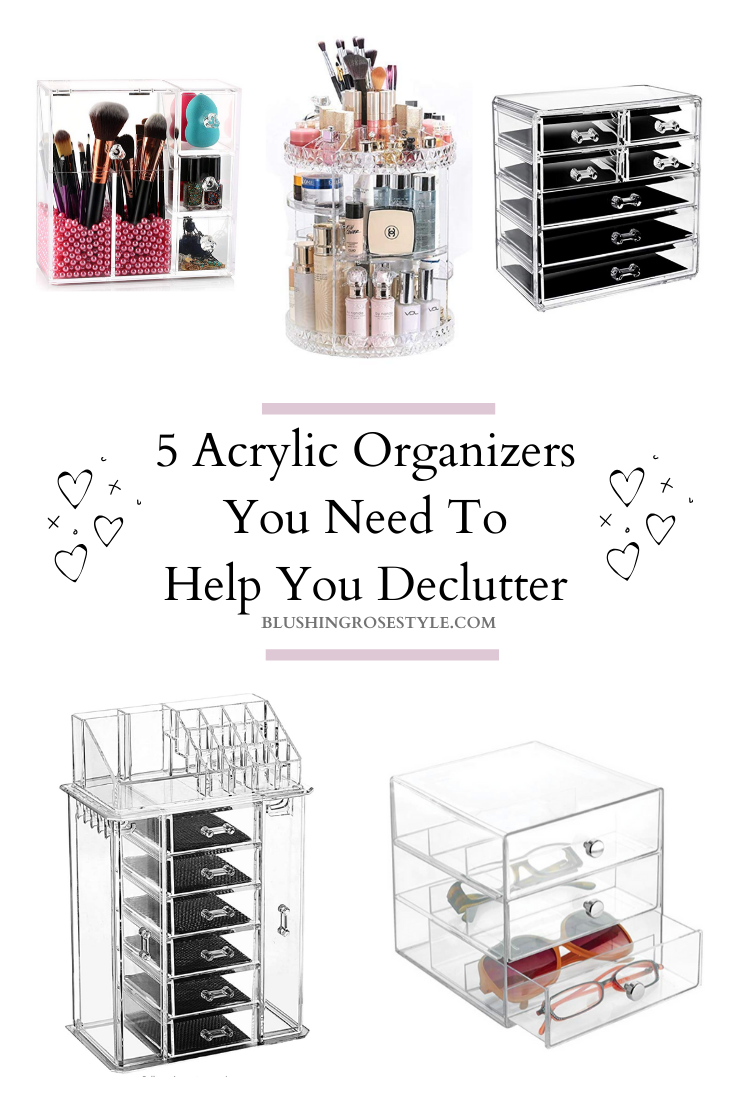 Beauty Finds
I recently wrote about my favorite self-care practices in this post, and this is a scrub that I definitely implement into that regimen and keep purchasing over and over. It smells like a fresh brewed cup of espresso! Another item I use to exfoliate with is this silicone loofah. I love that you can put it in the dishwasher so it can be easily washed and sterilized.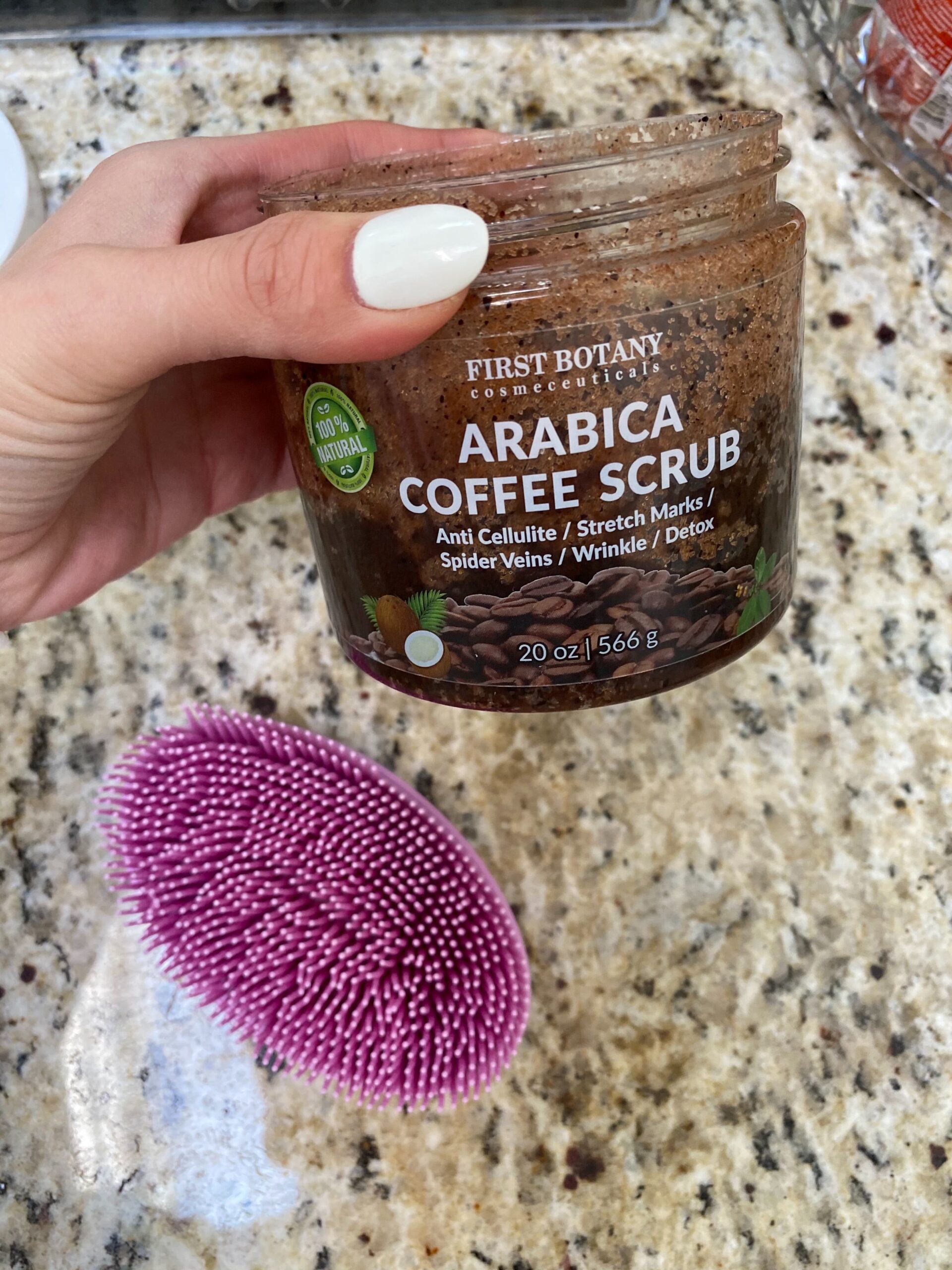 ST. TROPEZ SELF TAN MOUSSE // CLARINS SELF TANNING INSTANT GEL
These self tanners aren't exclusive to Amazon, but while all the stores are shut down, I wanted to restock. Somehow I left behind both of my tanners on my last trip! Not sure how that happened. The St. Tropez Mousse has been my holy grail for self tanning. Easy to apply and use a mitt to do so. I have been using the Clarins Self Tanning Instant Gel for years as well. It applies really beautiful color and you can apply it multiple days in a row for a richer glow. While it doesn't smell the best, the benefits out weight that.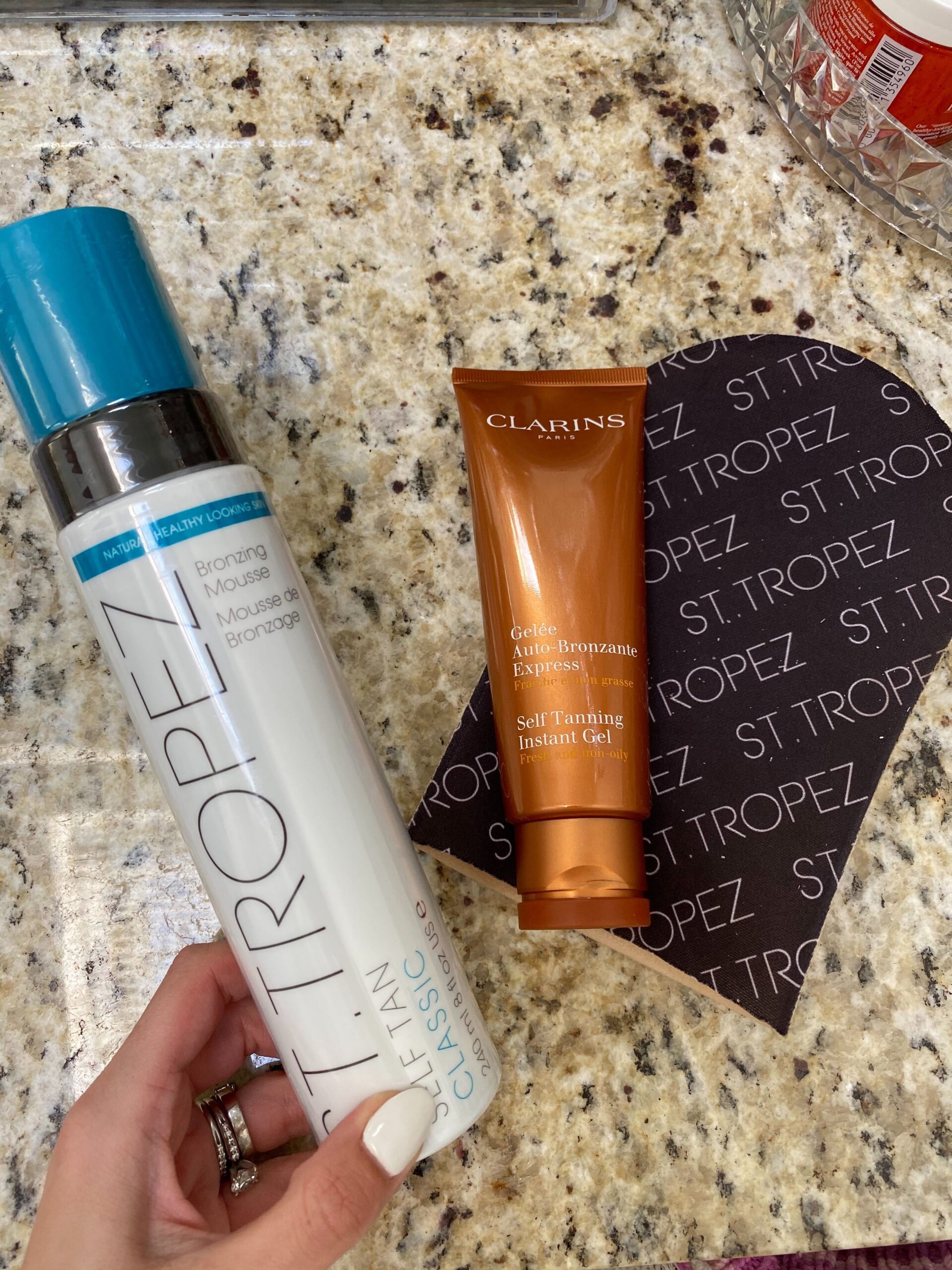 Thank you for visiting Blushing Rose Style. I would love to hear about some of your favorite finds!