Hey girls. Save Vs. Splurges are my most popular and requested posts. I thought it would be helpful to put together a sunglasses post – designer or shop the similar look. We all love and shop Amazon every day, and one of Michelle's friends suggested this post idea.  As much as I love designer goodies, my budget says otherwise. Thank goodness for Amazon and all their amazing sunglasses options! I have found so many beautiful sunglasses that cost under $15. See my favorites below.
RELATED POSTS
Mommy and Me Swimsuits from Amazon // 5 New Amazon Finds
These oversized square sunglasses totally look designer and they are just $15! The quality is great, they are really comfortable on and not heavy. They are available in 5 color options.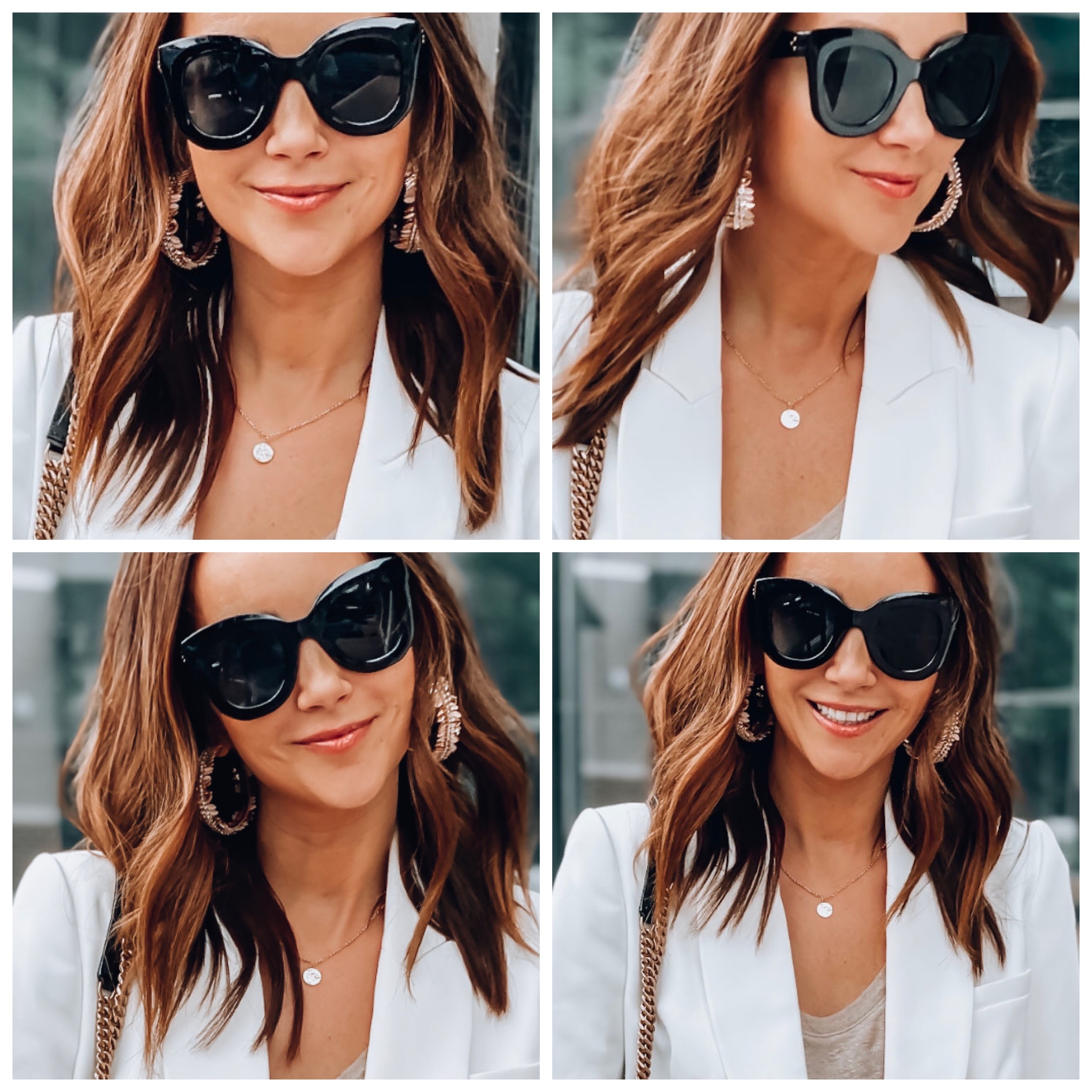 I've had my eyes (pun intended) on  Gucci sunglasses since they first came out. But at $420 … it just was not going to happen. When I found the Amazon version, I had to get them ASAP. And I did – in two colors. Just under $15 and free prime shipping.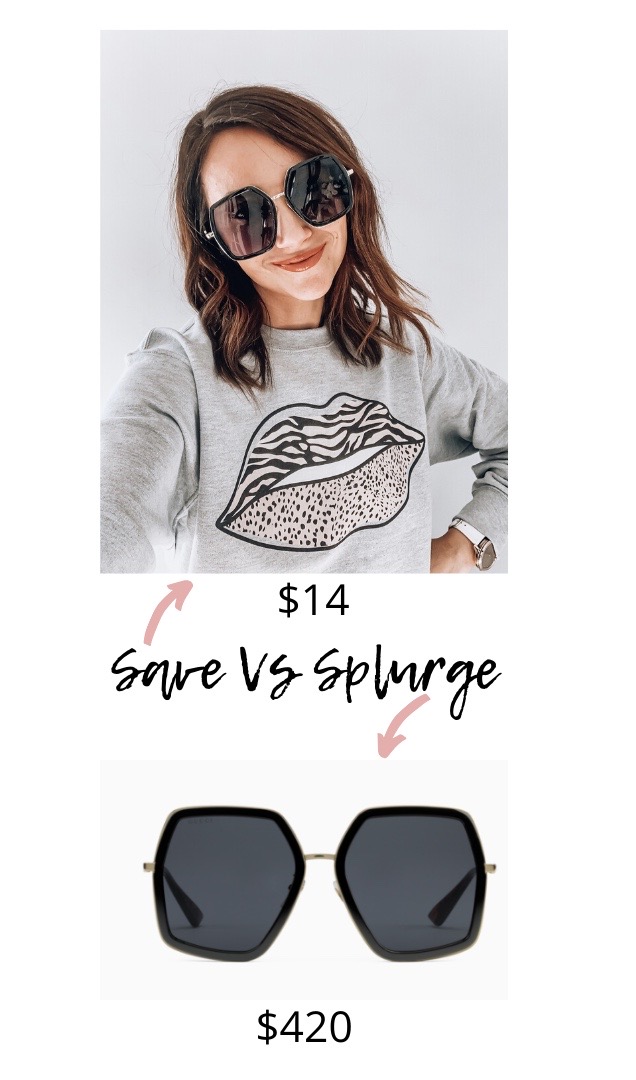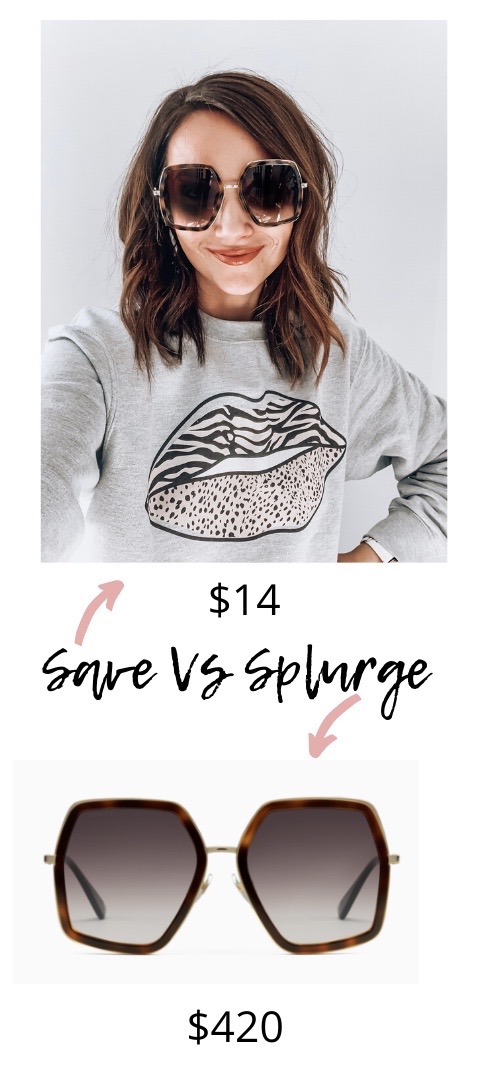 I fell in love with the trendy heart shape eyewear trend. But there is no way I would ever spend $420 on a pair of sunnies (that would most likely be out of style by next season). The Amazon sunnies are so affordable and come in a ton of color options.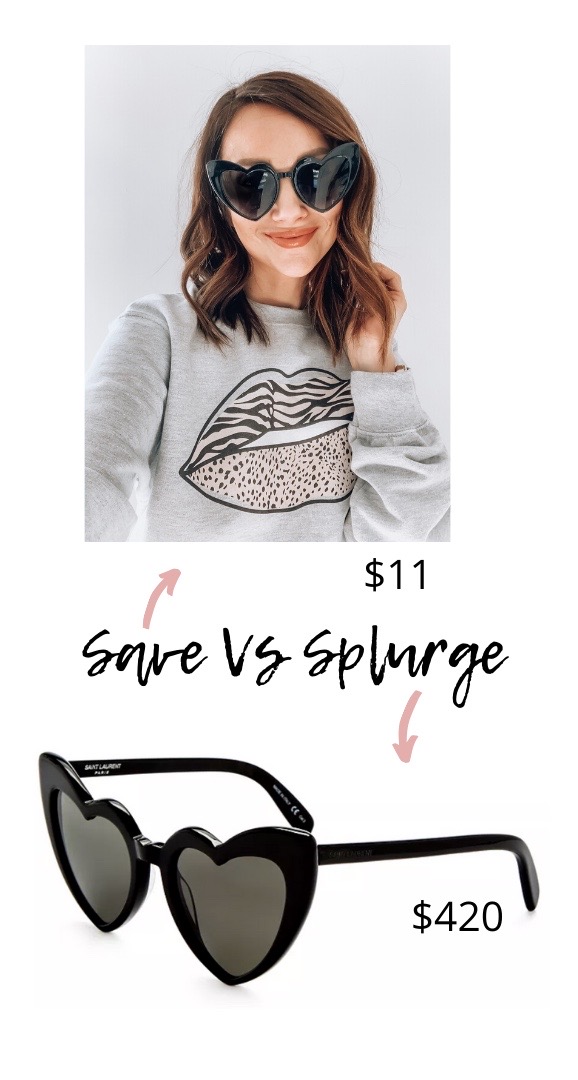 The pair on the left is $5! Yes, you read that right! These look and feel designer. The pair on the right is under $100.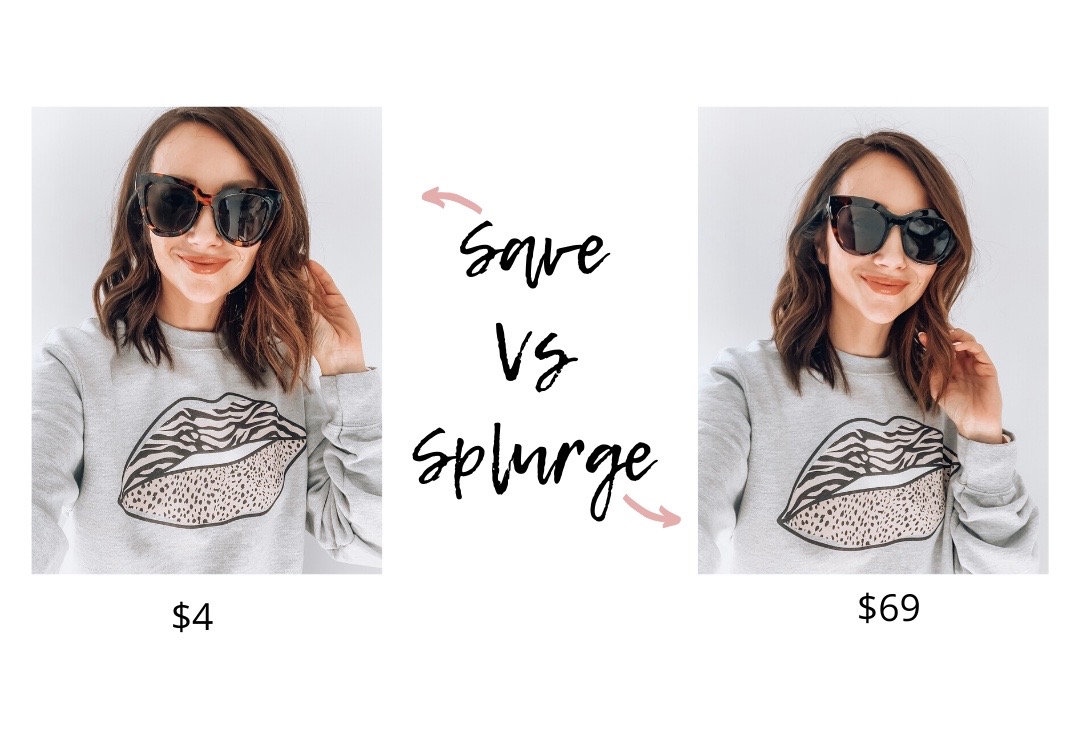 I bought the Celine sunglasses over 4 years ago. I loved them so much, I didn't mind the price tag so much. But last year I found the Amazon version… and girls, these are so good. Better than designer and just around $10.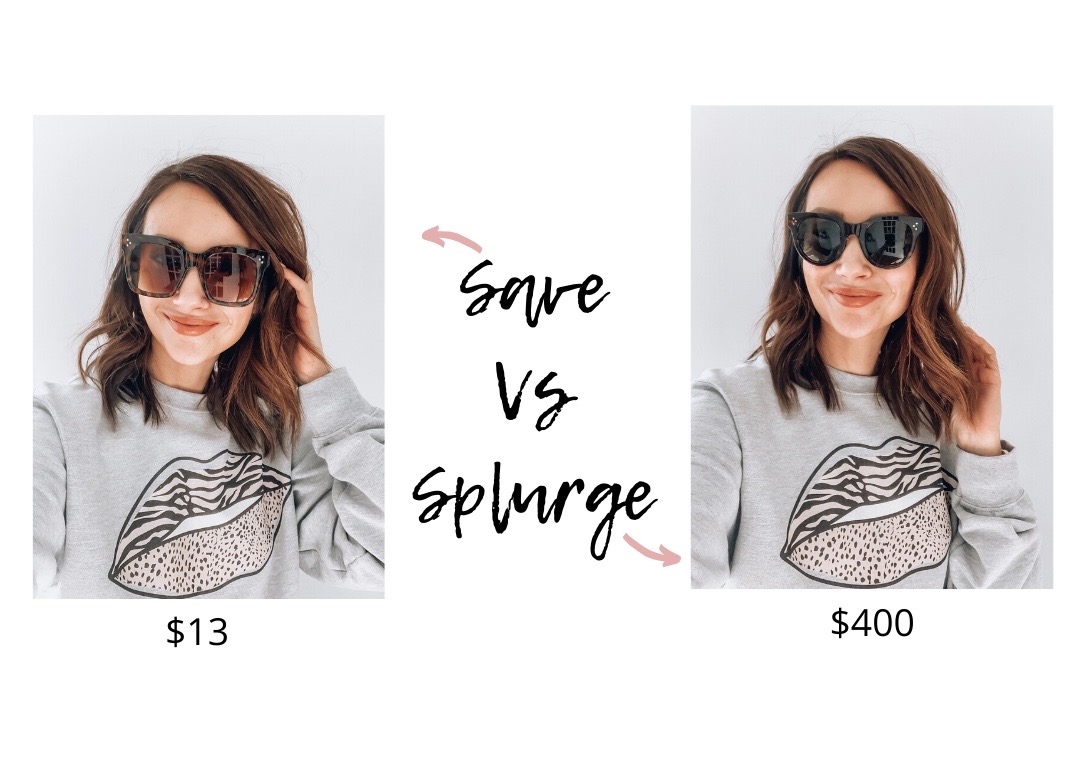 I also wanted to share my acrylic sunglasses organizer. It is from Amazon and I love it! You can see more about my other acrylic organizers here.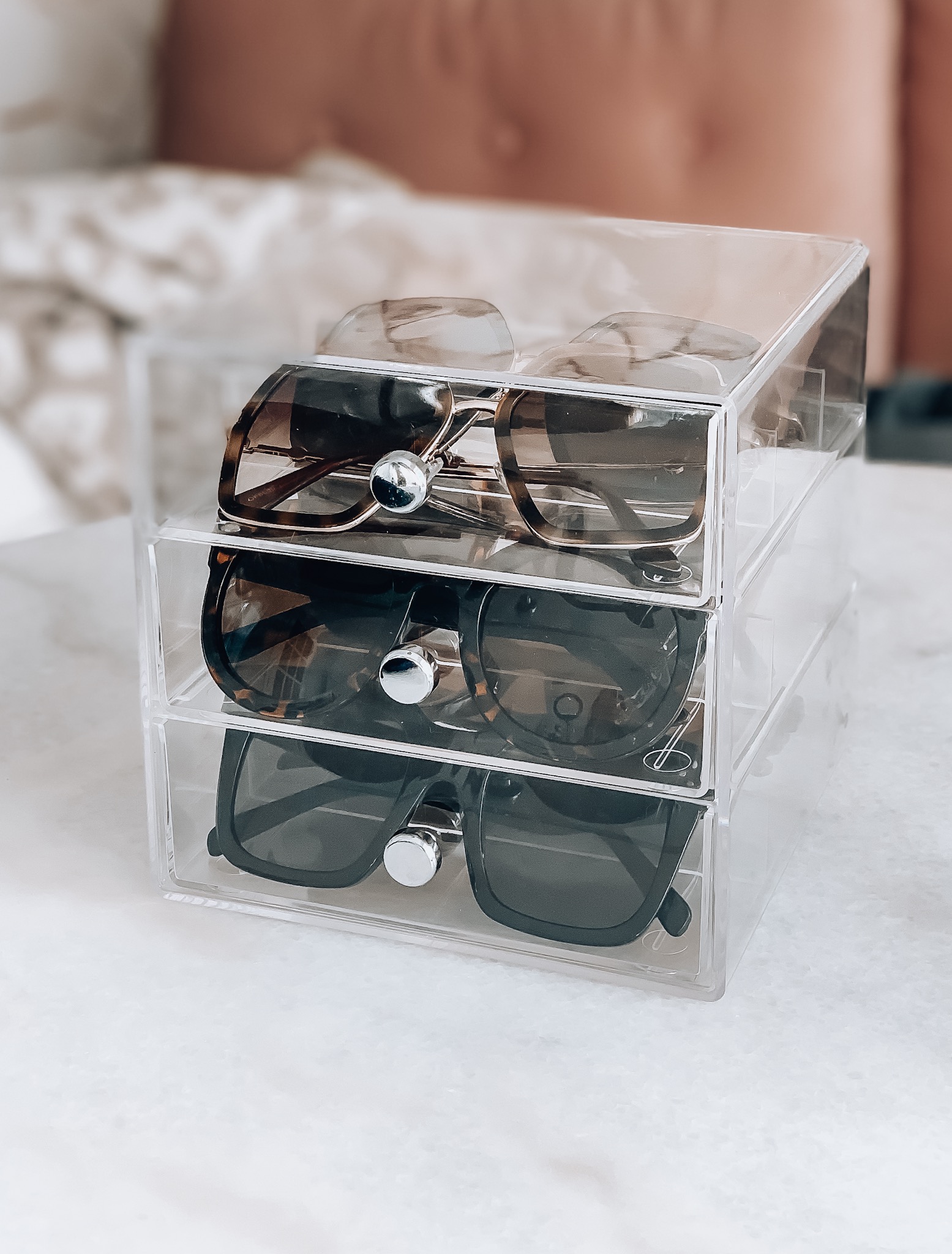 Thank you so much for visiting Blushing Rose Style Blog.