Hey girls. With having extra time on our hands with practicing social distancing, one silver lining is that you finally have time to organize and clean out that junk drawer! I know that it has given me some time to re-evaluate items I don't need and ways I can be more efficient. I am sharing some of my favorite pieces from Amazon that helped me organize some of my essentials.

Acrylic Organizer Finds
I have spoken about my love of acrylic organizers and I have found that using clear containers just gives me peace and allows me to see exactly everything I have. This rotating organizer reminds me of a lazy-susan. When it first arrived, I was surprised by the size of it, but it definitely holds everything I need. You can accommodate the height of the shelves which is nice since certain bottles are bigger/smaller than others. If you have counter space, I definitely recommend this!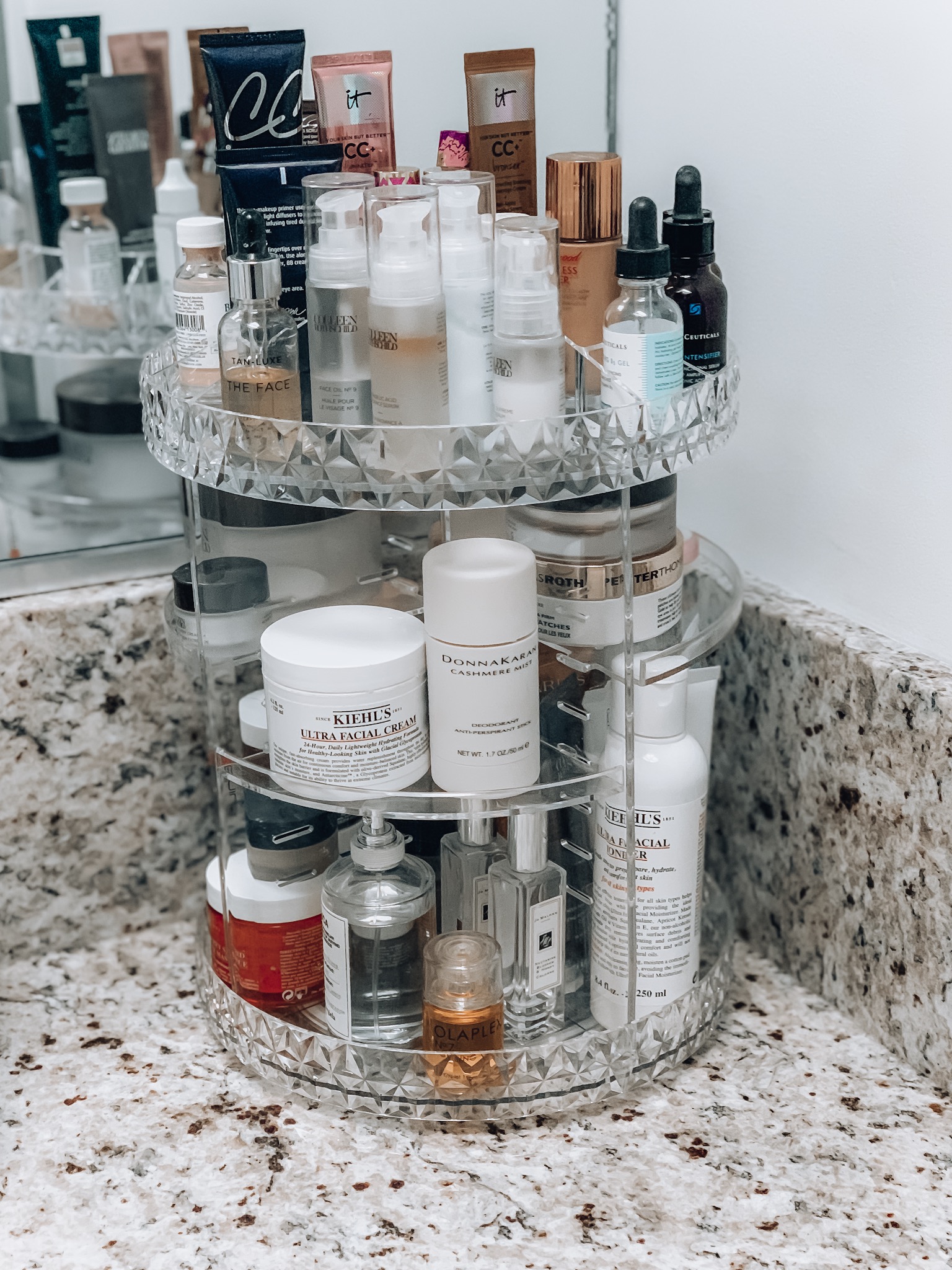 Hi, my name is Anna and I have a lippie obsession. It's funny because I really do not wear lipsticks/ gloss on the regular but I absolutely love them. I wanted mine to all be in one place and organized so I could easily access them. I purchased this cosmetic storage case I want to note that this arrived wrapped so well, no scratches and they are good quality. Definitely seems like something that costs more than $25.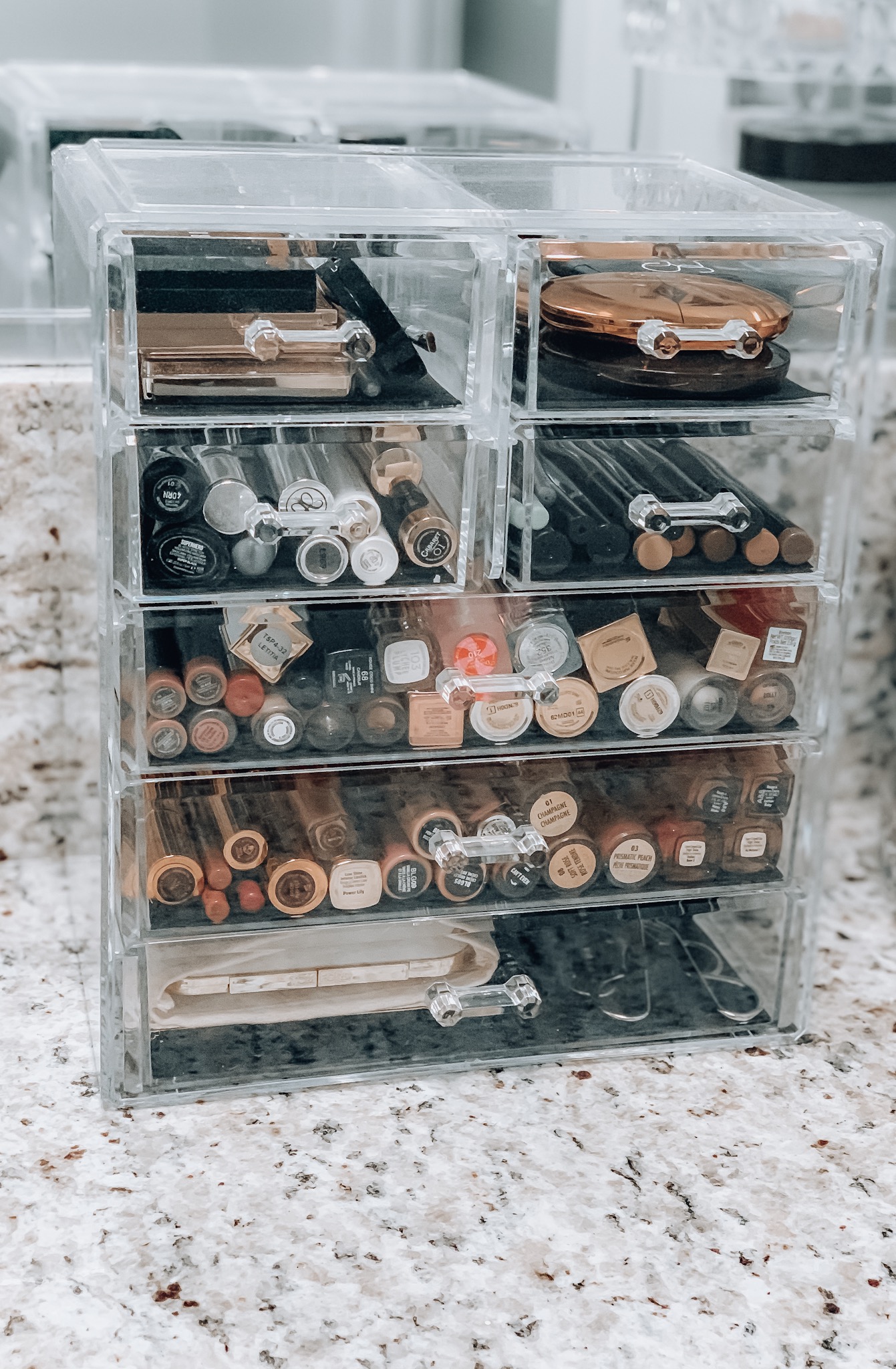 To match my above organizer, I purchased this acrylic brush case. One of the main reasons why I chose this one was because I liked that the brushes were free standing and they were protected from dust. I feel that I keep my house so clean, but I still see dust and it was bothering me with how much was ending up on my brushes..and I definitely don't want to put that on my face!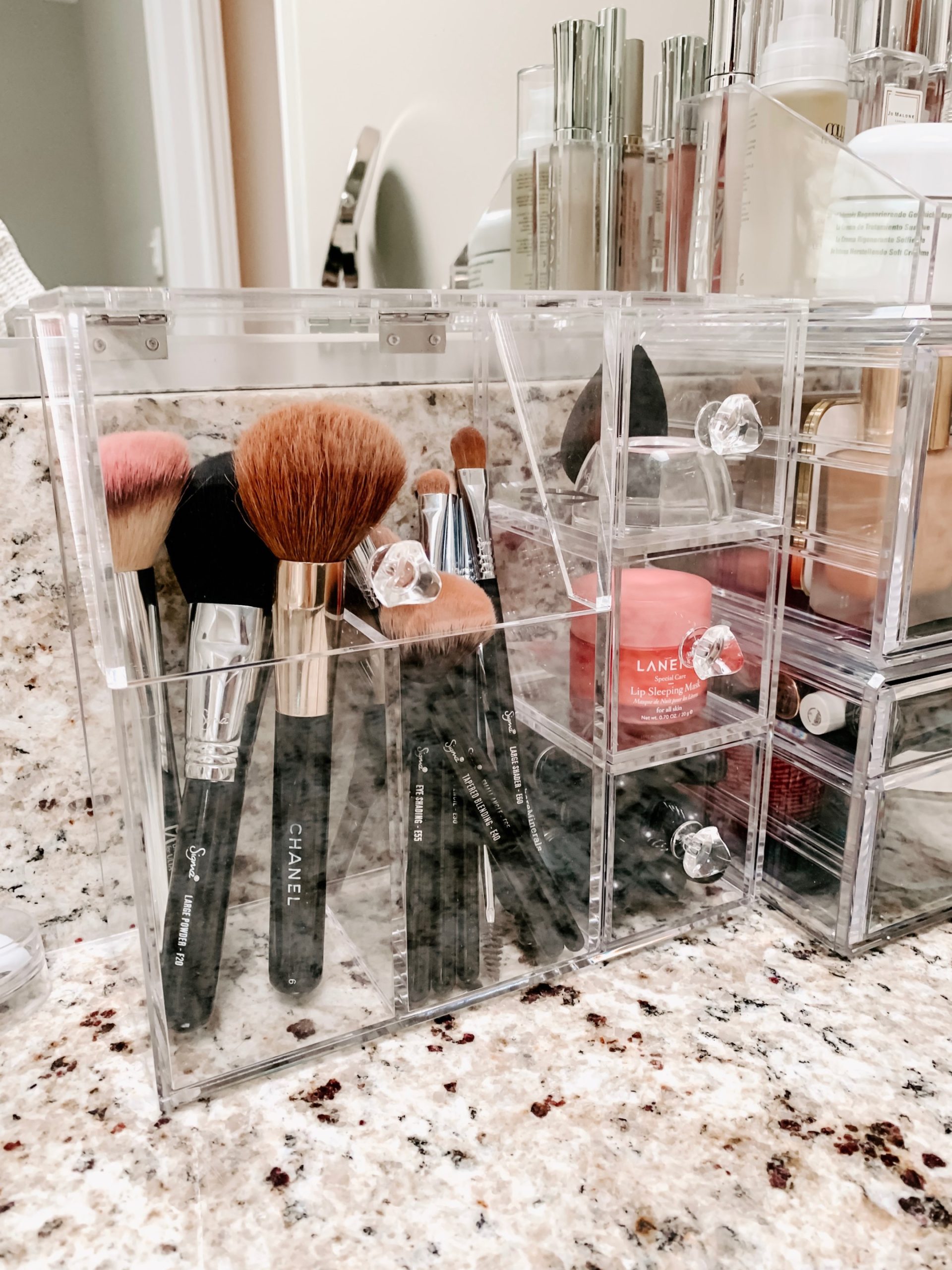 By now, you're catching onto my obsession for acrylic organizers.. I wasn't lying. It just makes sense though! This sunglasses case keeps all my sunnies in one place and safe from scratches, being stepped on or worst of all, ending up lost.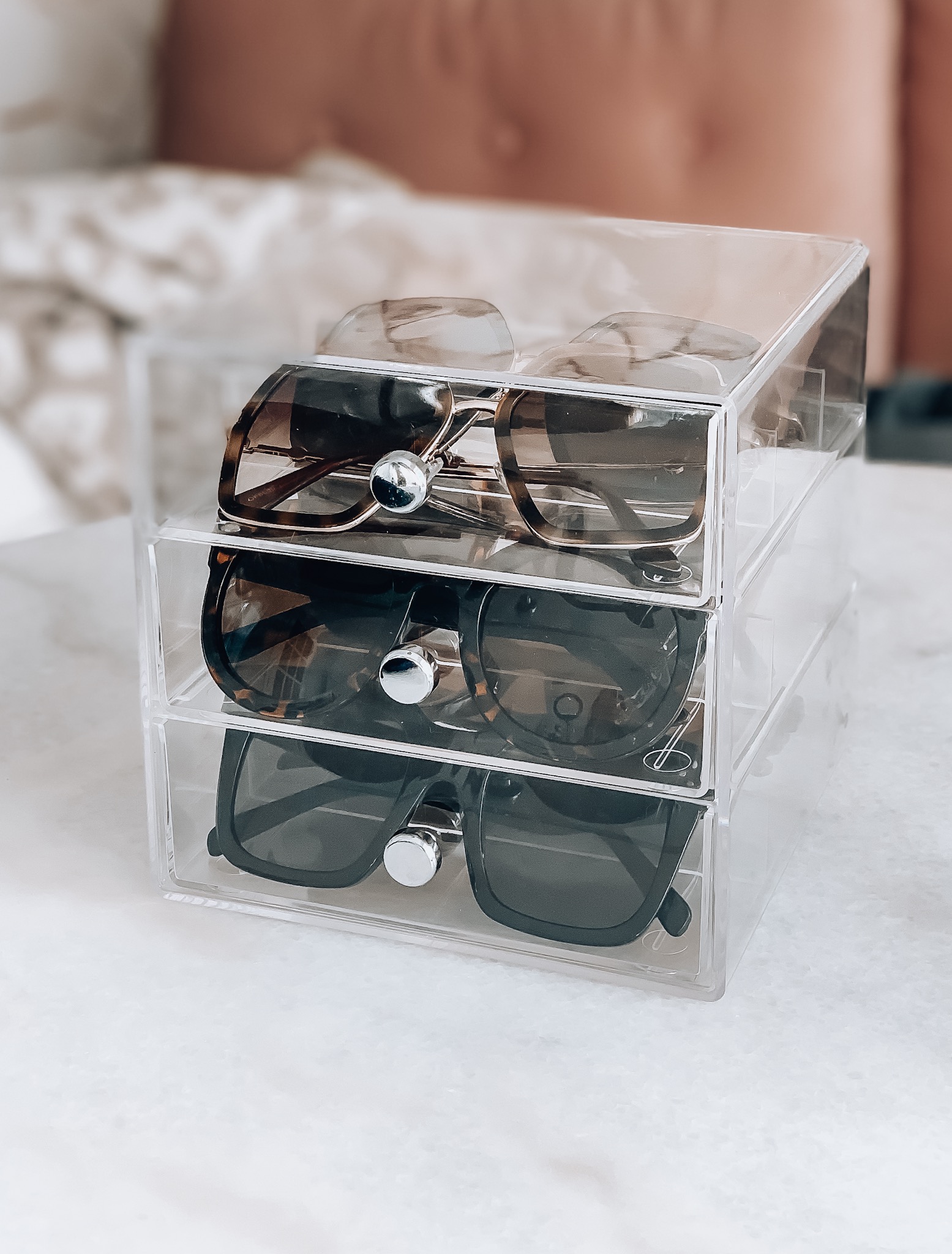 My jewelry situation was such a hot mess and really needed to be cleaned out. I was looking for a stand up organizer that could help me keep my layering necklaces in tact and not get tangled. It also has drawers in the middle which are a great size for storing bracelets and rings. Mine has sold out, but I found this
one
which is pretty similar.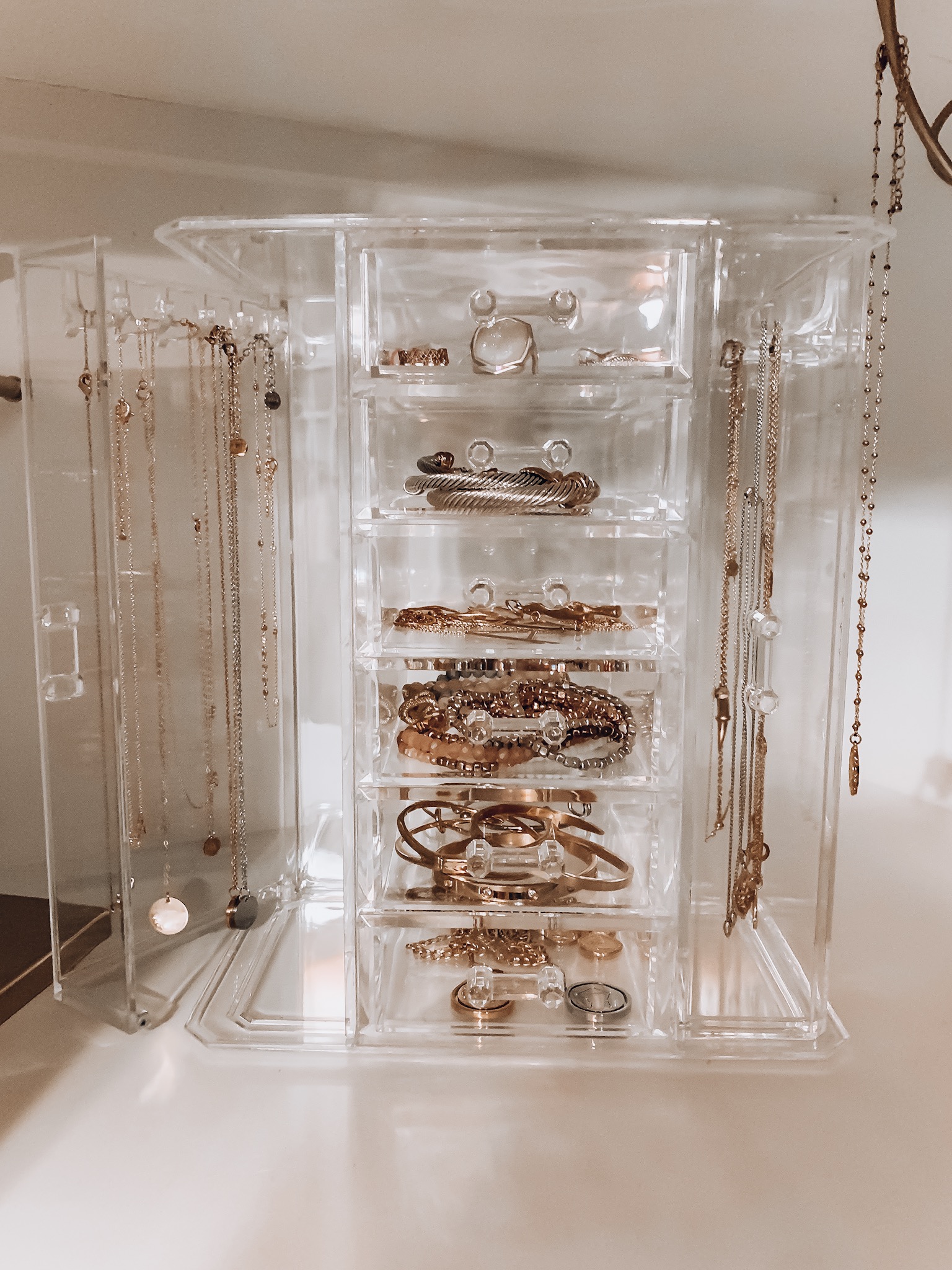 While I use this travel makeup case with adjustable compartments for when I travel, I wanted to share it because it is a great organization tool especially if you lack counter space in your bathroom. It is very sturdy, so you don't have to worry about your makeup getting damaged. The inside can be customized to fit your needs /makeup with the adjustable compartments.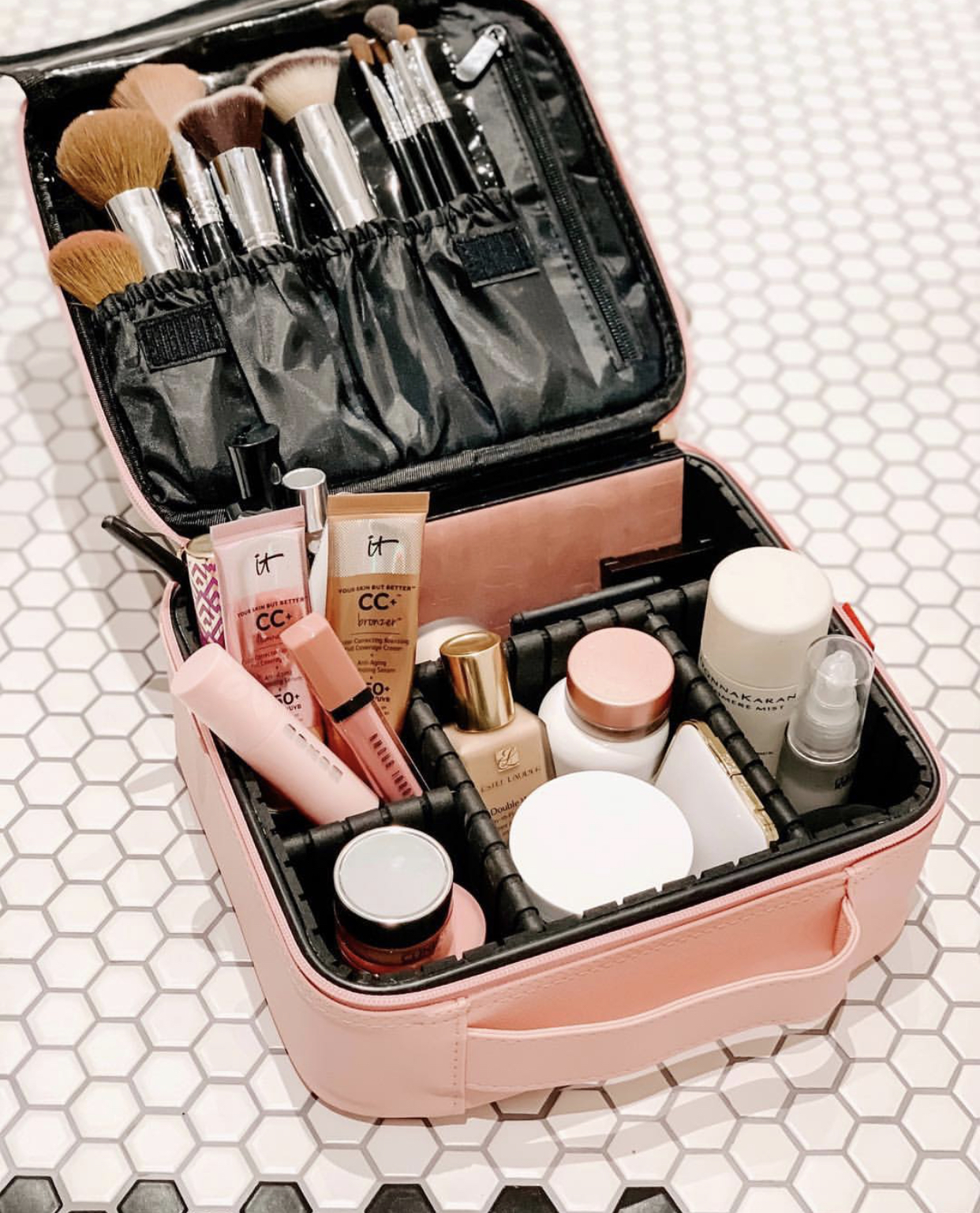 Other Storage Ideas You Might Like
1 // 2 // 3 // 4 // 5 // 6 // 7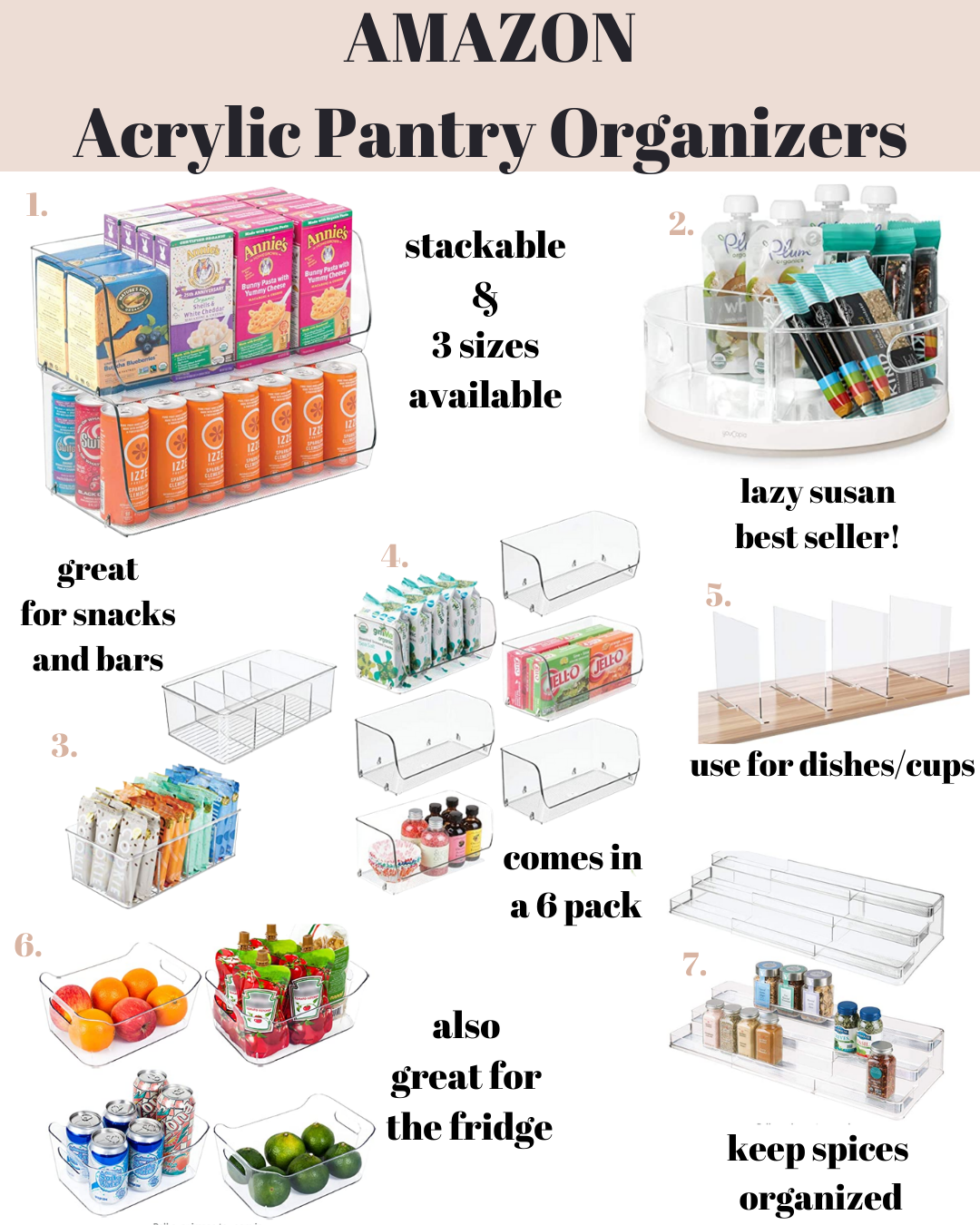 Drawer Organizers

Storage Baskets & Bins

Thank you for visiting Blushing Rose Style Blog. Happy Organizing!