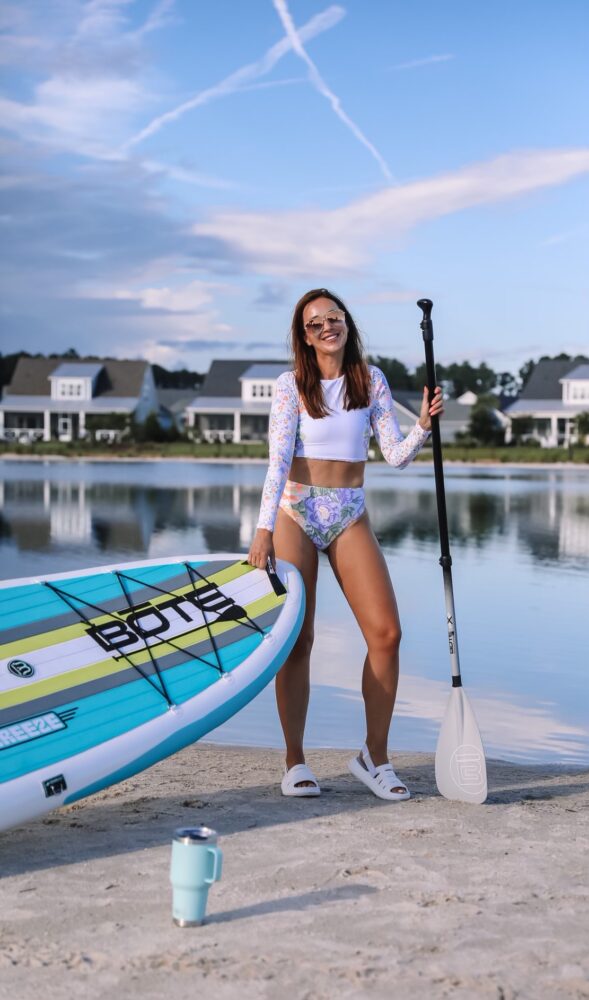 Is there a sport or activity you've been dying to try? For me it was tennis and paddle boarding. If you've been following me for awhile, you know that I started taking tennis lessons earlier this year and fell in love with the sport. I ended up joining the neighborhood team and USTA league and now my entire family takes lessons and enjoys the game. Not going to lie, it can be very intimidating and humbling to pick up a new sport as an adult, but you have nothing to lose. Why not try and have some fun along the way?
Paddleboarding has become so popular. My friends who live all around the country have picked it up and it looks like they've really been enjoying it. If you want to try paddleboarding or any other outdoor activity and don't know where to start, I highly recommend Backcountry. I've been shopping there for the last decade (yup, I said decade) and they have the most amazing selection for whatever outdoor activity you're into.
For a limited time Backcountry has graciously offered Blushing Rose Style readers an exclusive discount code.
Use code BLUSHING15 to save 15% off on your first purchase, full price items and certain exclusions apply.
I ended up buying Bote Breeze Aero Inflatable Paddleboard set from Backcountry. Here are some other options I considered as well. They are all marked down.

The set I got came with a storage bag, paddle and pump which is super convenient. The board is inflatable which is great especially if you have limited space because you can deflate and inflate as needed.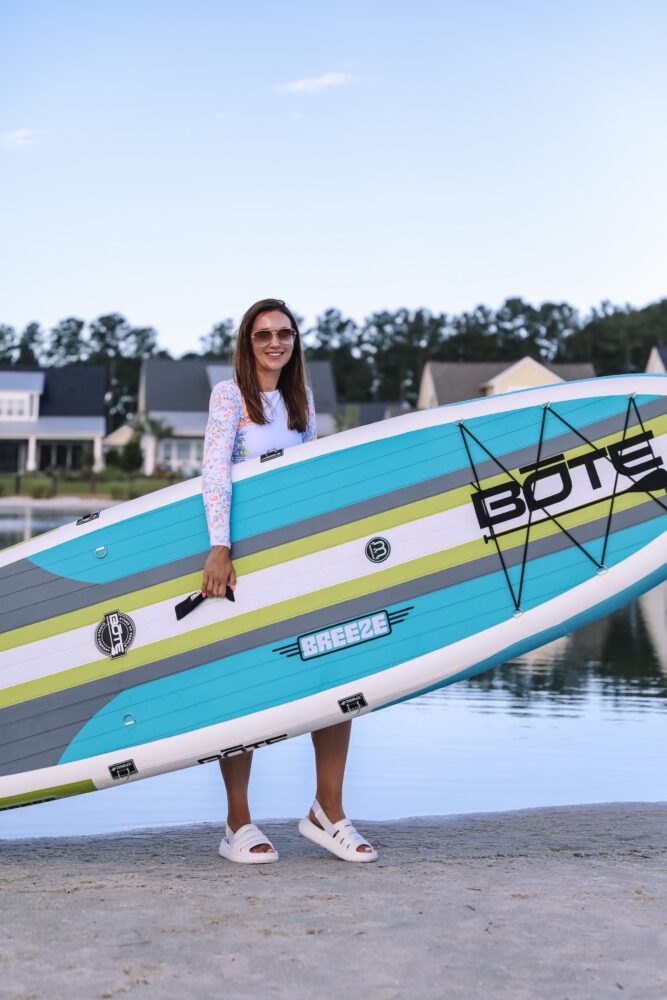 Last weekend we went on the lake in our community to try paddleboarding as a family. I have to say this was so intimidating and I was definitely nervous trying to balance on the water, but watching my daughter effortlessly pick up paddleboarding definitely inspired me to be brave and get on the water. Quick note: I know many of you have asked. I live in a lake community in South Carolina and we cannot swim in the lake water because of wildlife (aka gators and snakes). However, my community has a smaller, manmade lake which is fenced and chemically treated, which means there is no wildlife. It's made for the community use and sports. I love that so many of you were worried about me, haha. No worries, I'm staying away from gators.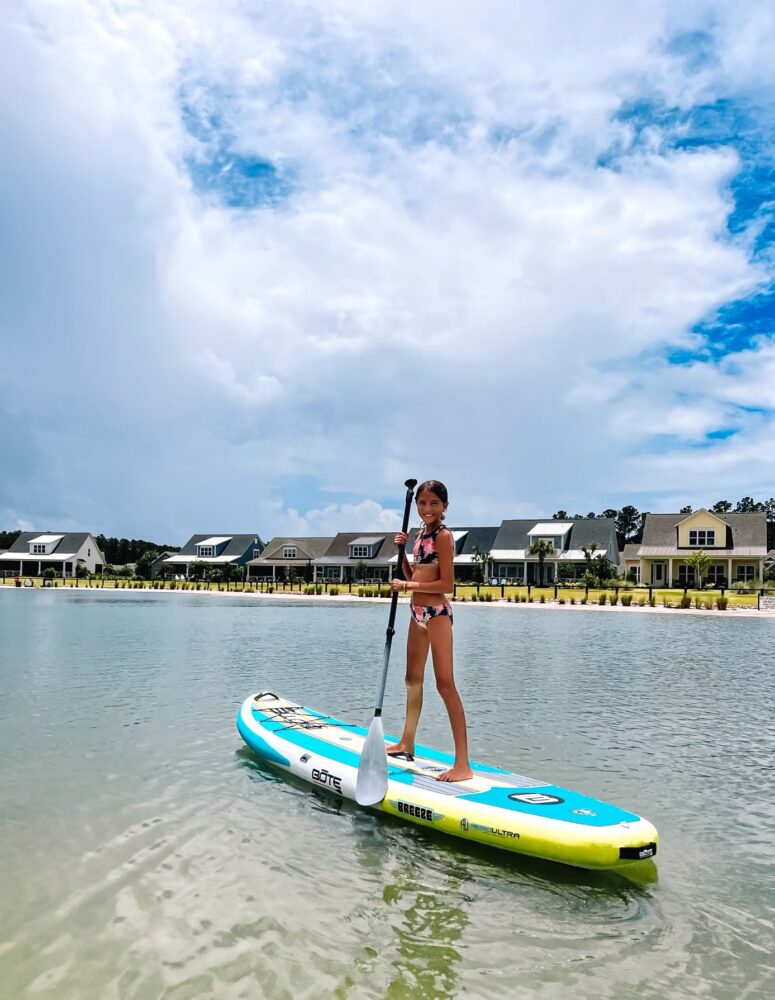 I was so intimidated at first. I don't consider myself the most coordinated person on the planet, so I was definitely concerned with being able to balance on the water. However after the initial attempt, I gained so much confidence and it's really not that hard. So, this is your cue! If you've been wanting to try, grab yourself a paddleboard and give it a go . It is so fun and I am so excited to do it again. I may buy additional boards for Reese and Grant because we all tried and loved it.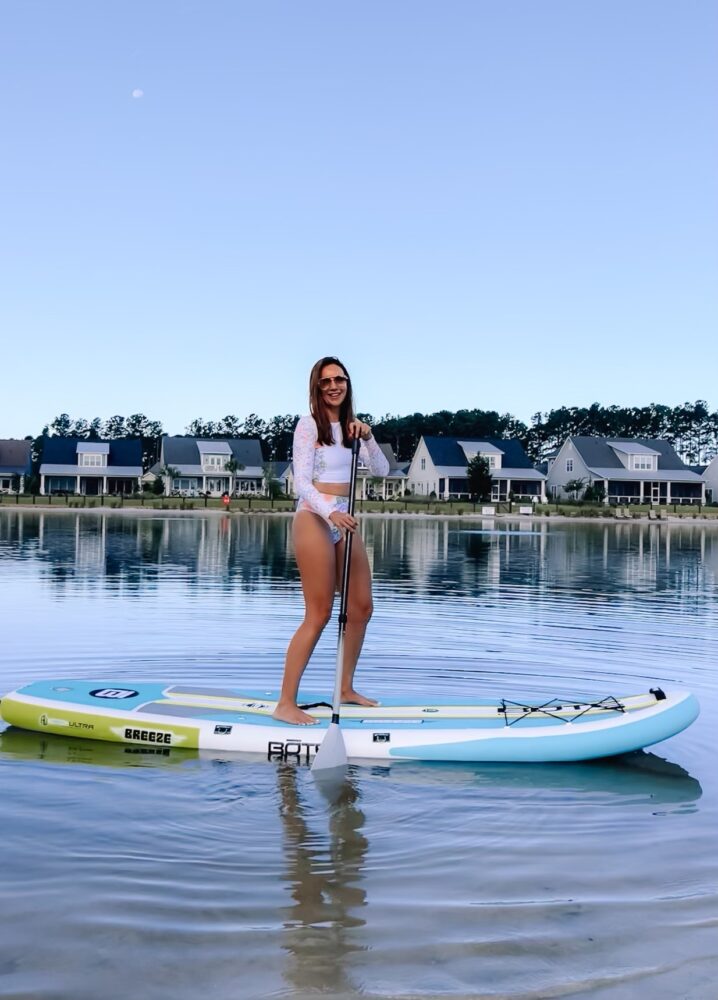 Swimsuit details: I'm wearing small in the bikini top and high rise bottom and both fit tts. Here are some other options. The UGG sandals fit tts.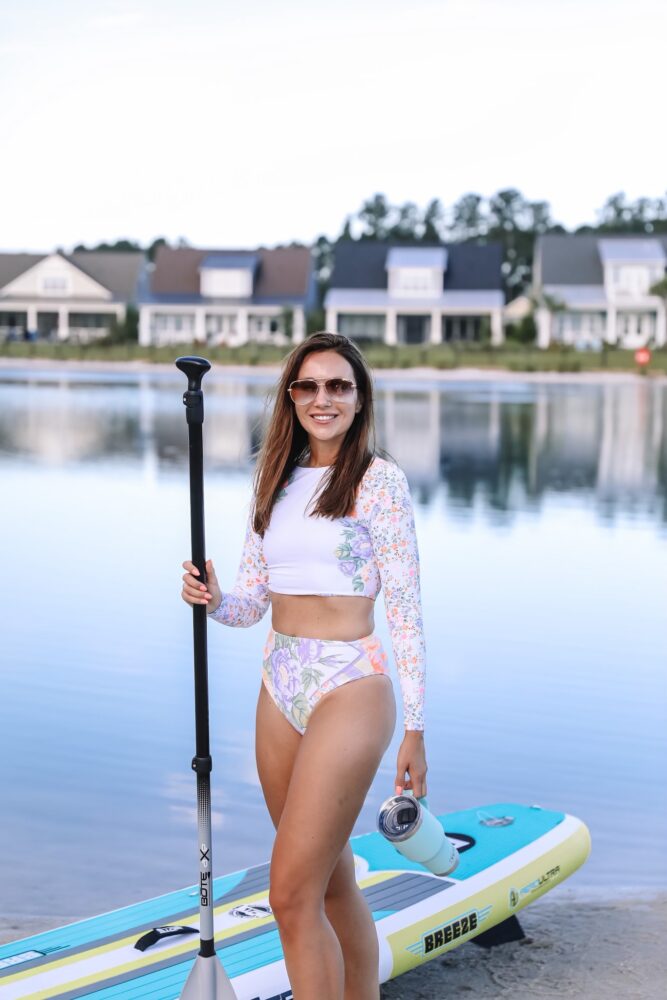 Reese's swimsuit fits tts.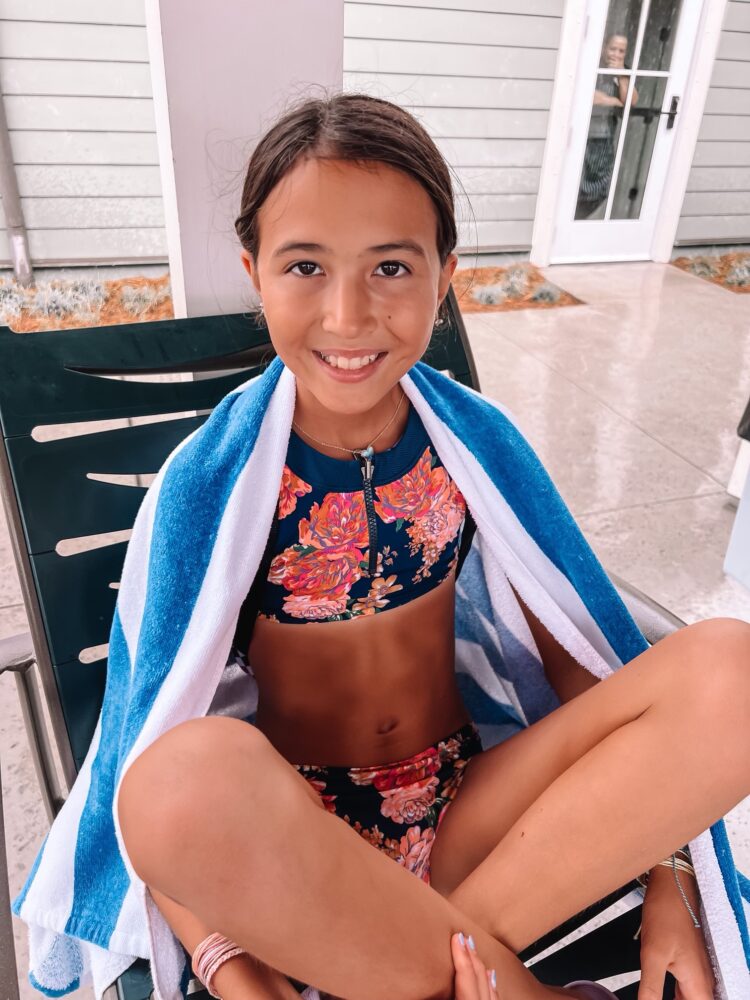 I am a huge Yeti fan and in case you haven't seen, there is a new 30 oz tumbler with handle. You can also get a straw lid.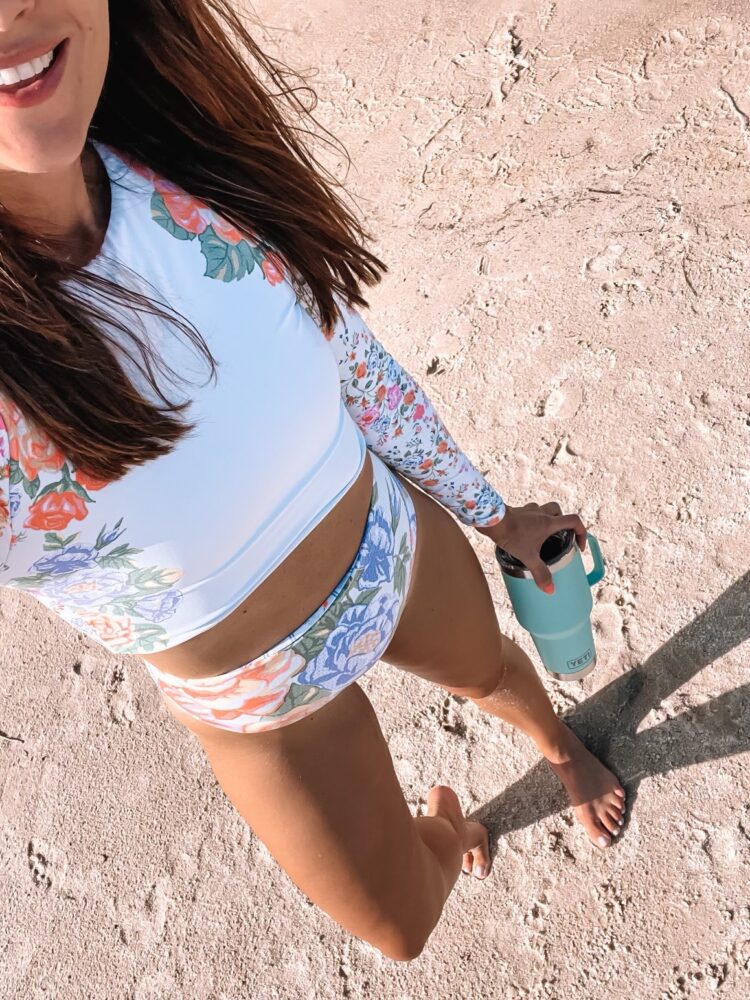 Thank you so much for visiting Blushing Rose Style. And very special Thank You to Backcountry for partnering with me on this post. As always, all views and opinions are mine.