Hi girls. It's been awhile since I've done an Amazon share. In fact, my last Amazon post was when I rounded up my 2019 Amazon Best Sellers. Today on the blog I will be sharing my favorite beauty finds, affordable athleisure and some storage organizational items.
TEE
How fun is this tee?! I love the glitter detailing and how it looks with jeans. I sized up to a medium for a more looser fit.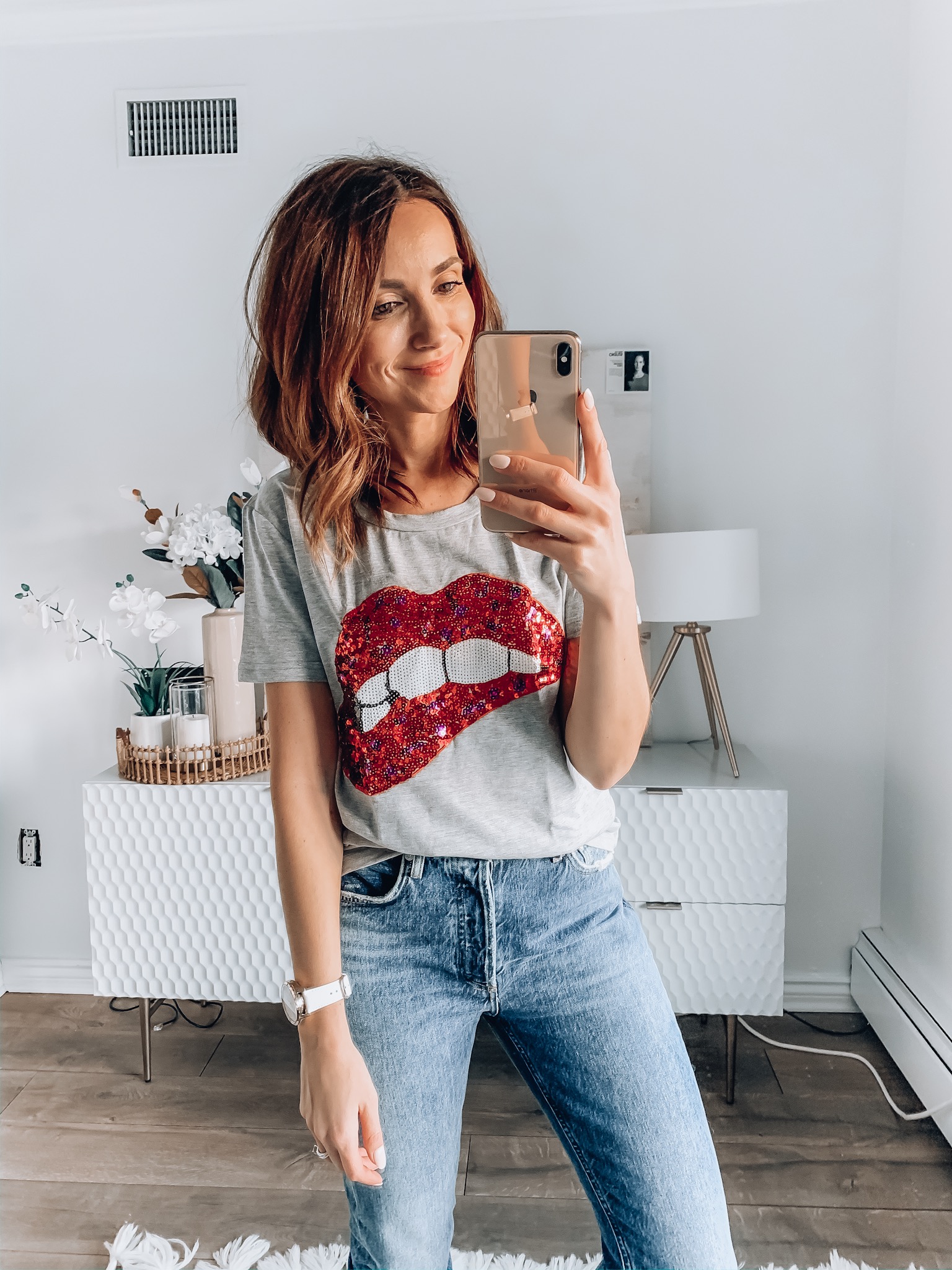 JACKET // LEGGINGS
Continuing with some workout wear, this jacket reminds me so much of the define jacket by Lululemon. It is pretty much identical! It fits tts, I am wearing size small. If you already own the one from Lulelemon I would say it fits like a 6.
My leggings are by the same brand as the jacket. They are definitely squat proof since the material is thick enough where you can't see through them. I am wearing size small. I want to note that these are full length instead of 7/8 length which I prefer.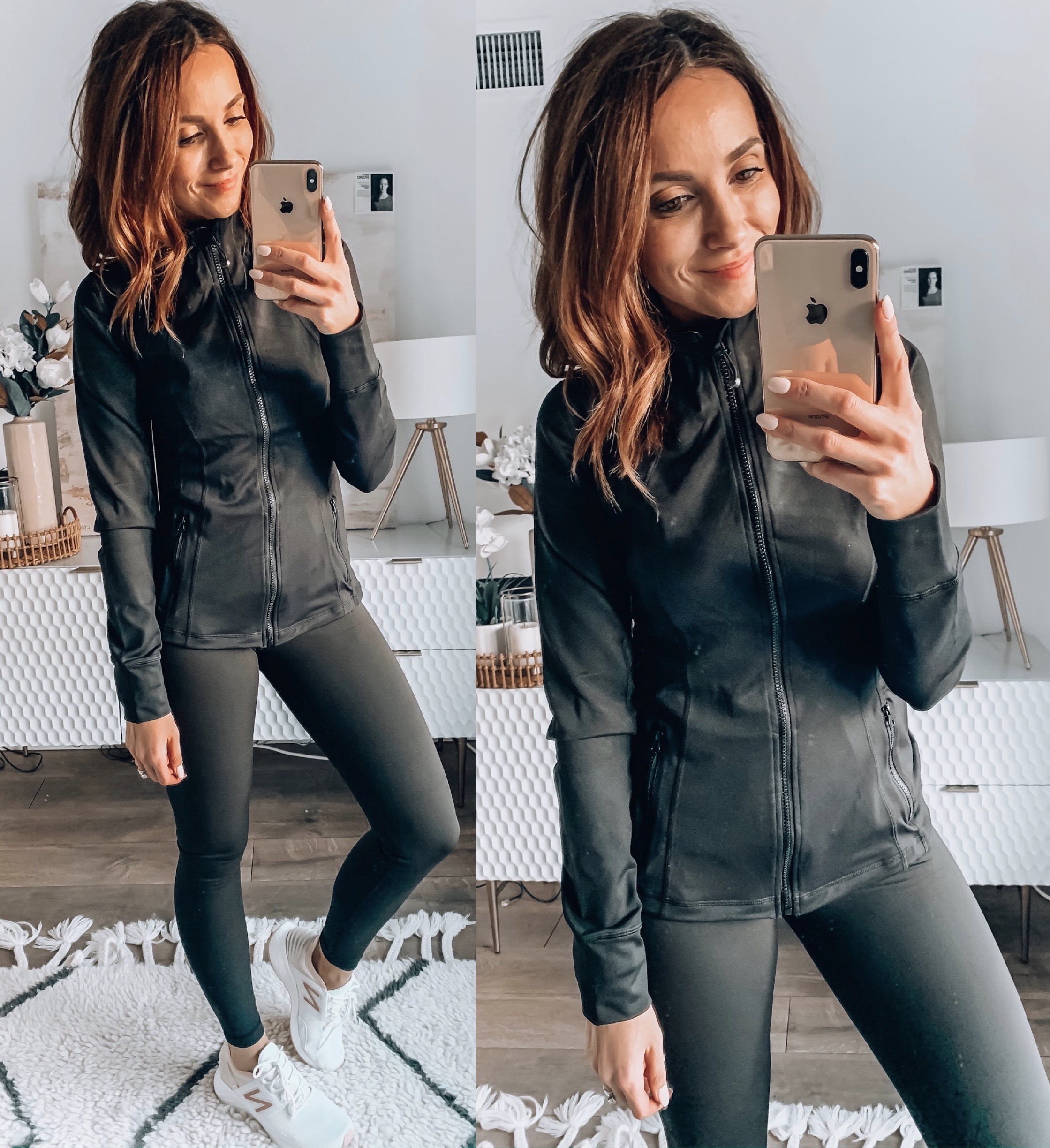 LEGGINGS
I am really excited to finally try and share these leggings by Colorful Koala. A couple of weeks ago I asked you girls for your favorite leggings and these were at the top of the list. I love this soft camo palette. They are high waisted, have pockets and I am wearing size small. They are very similar to the Lululemon align.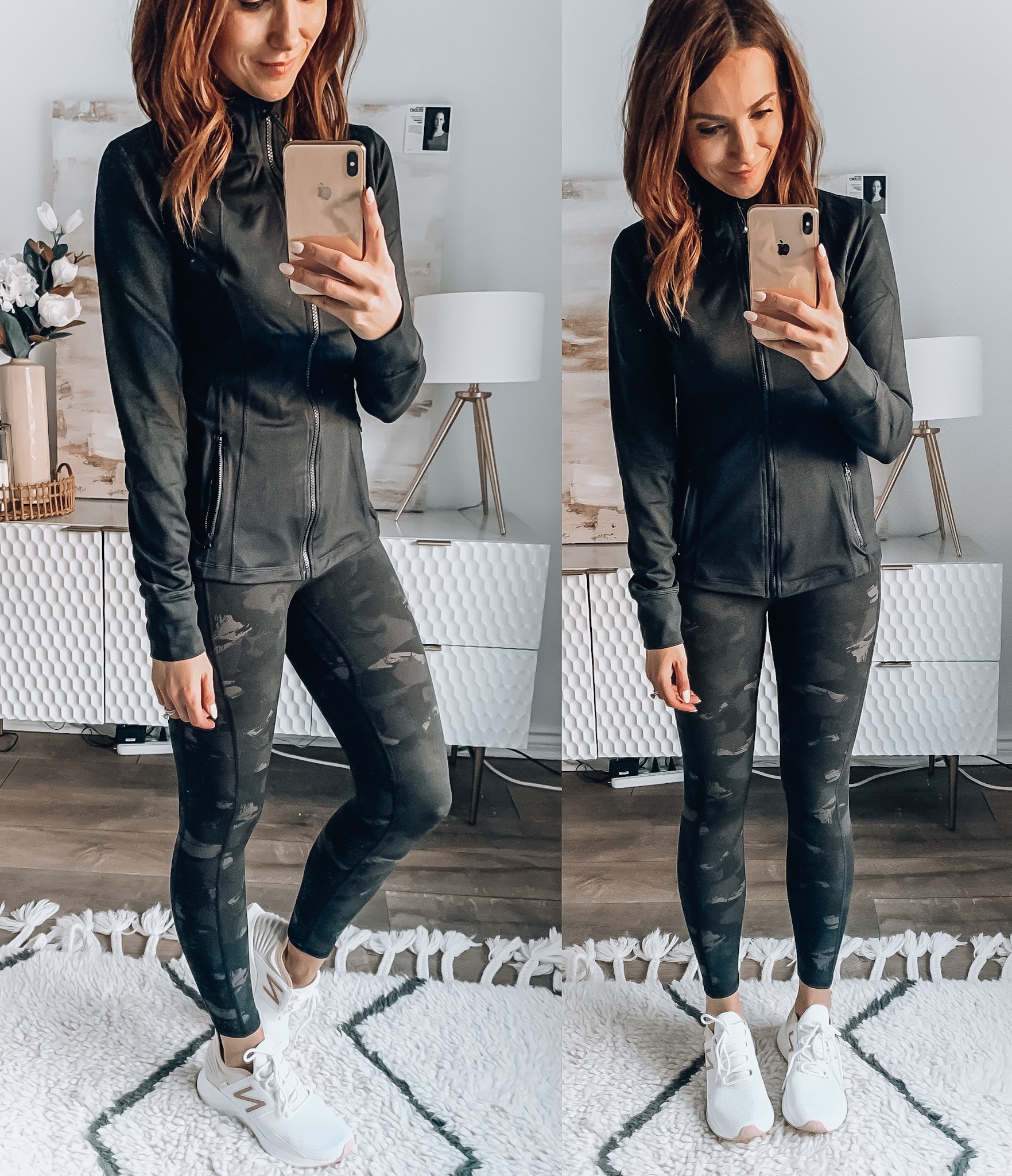 LEGGINGS
These are the same brand as above, just wanted to show a more true camo coloring. The other noticeable difference is these do not have pockets. I am wearing size small.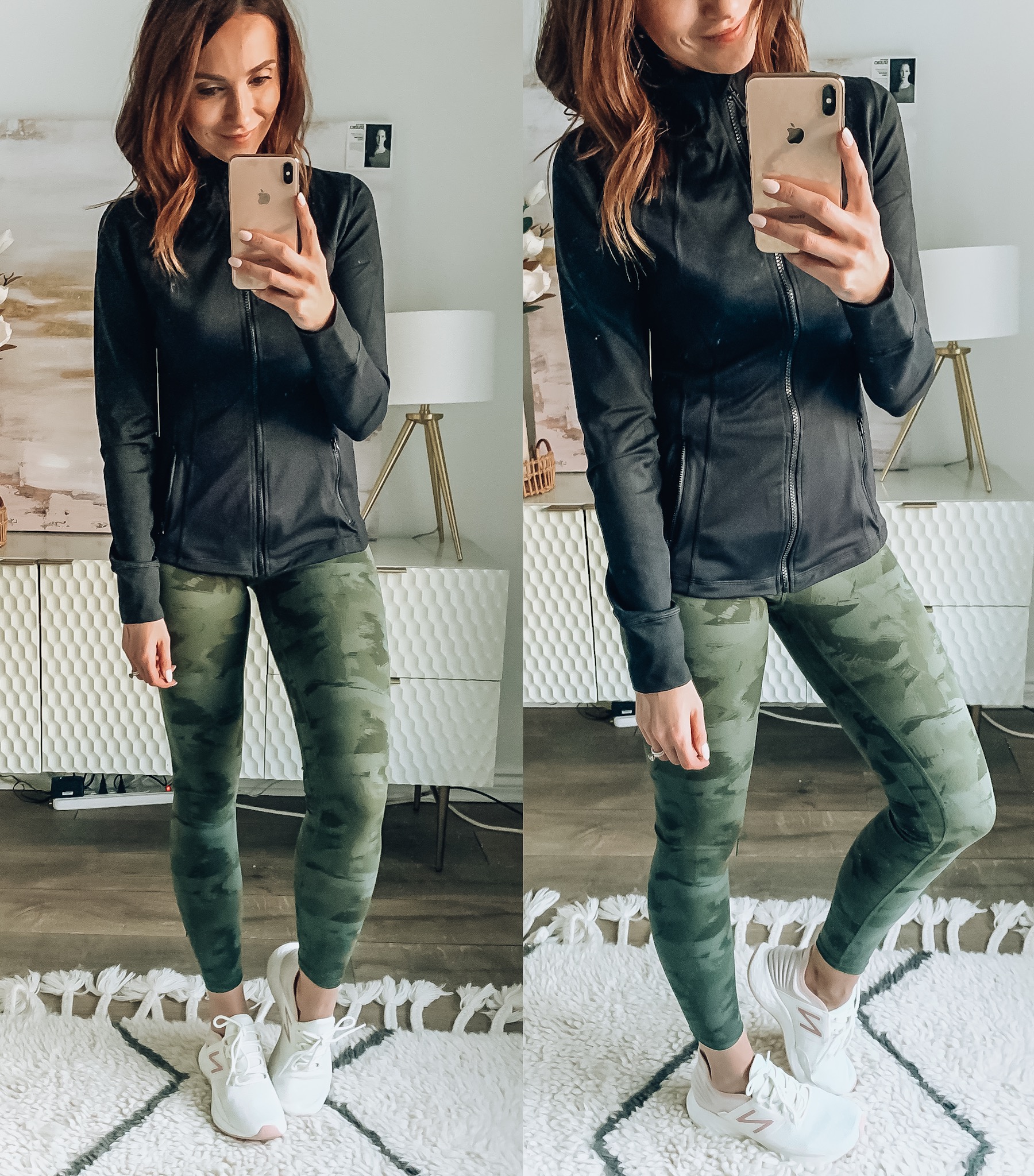 LEGGINGS
Meow! These leggings are so fun. They are also by the same brand as the previous two. You could style these with a chunky black tunic and create an athleisure look. I am wearing size small.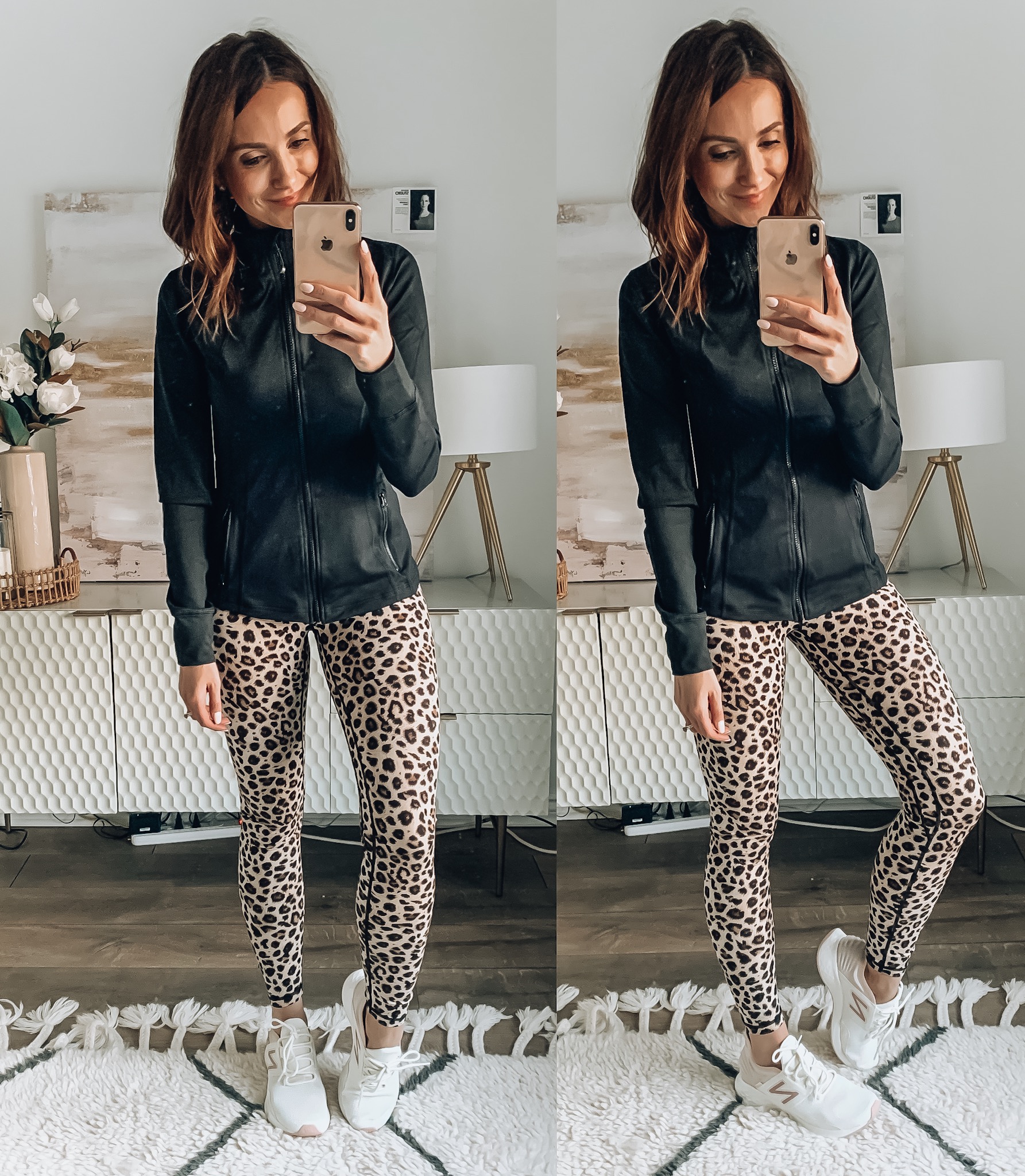 Beauty Finds


My two current beauty obsessions are this scrub and mascara. The scrub exfoliates so well, and the smell is to die for! It smells like a fresh brewed cup of coffee. Because of the caffeine from the coffee grinds, it does claim that it helps with cellulite, stretch marks and spider veins. I cannot say the scrub does help since I have not used it long enough or consistently enough.
A great mascara find for just under $13 and it's cruelty free. It's easy to apply and the wand makes it so the product is evenly distributed on your lashes. I definitely feel it elongates my lashes and it's long lasting. Definitely comparable to higher end mascaras.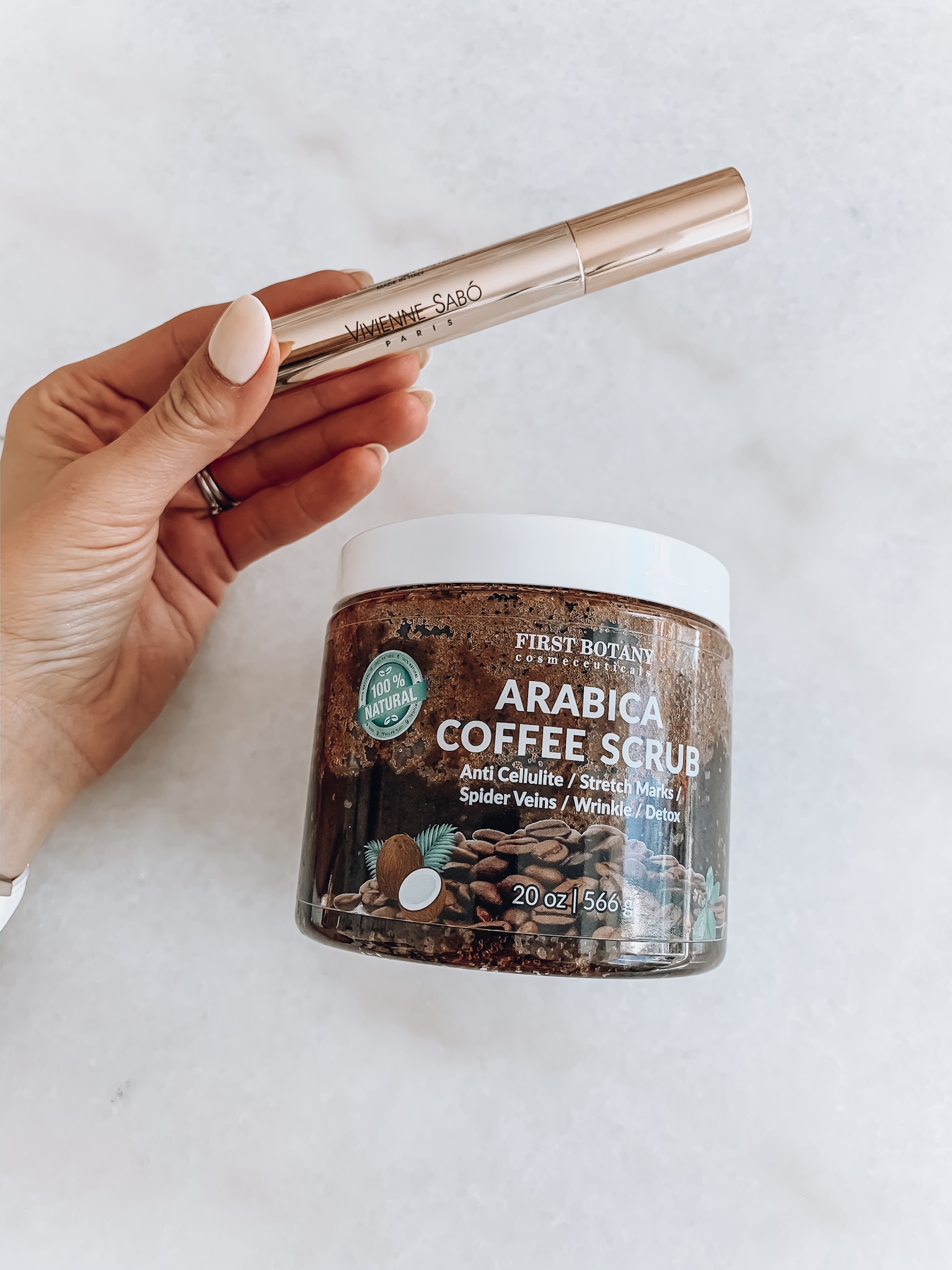 Organizational Items

My  acrylic makeup organizer is great quality. I love that it is clear so you can easily see where everything is placed and it's more likely you'll keep it clean and organized too!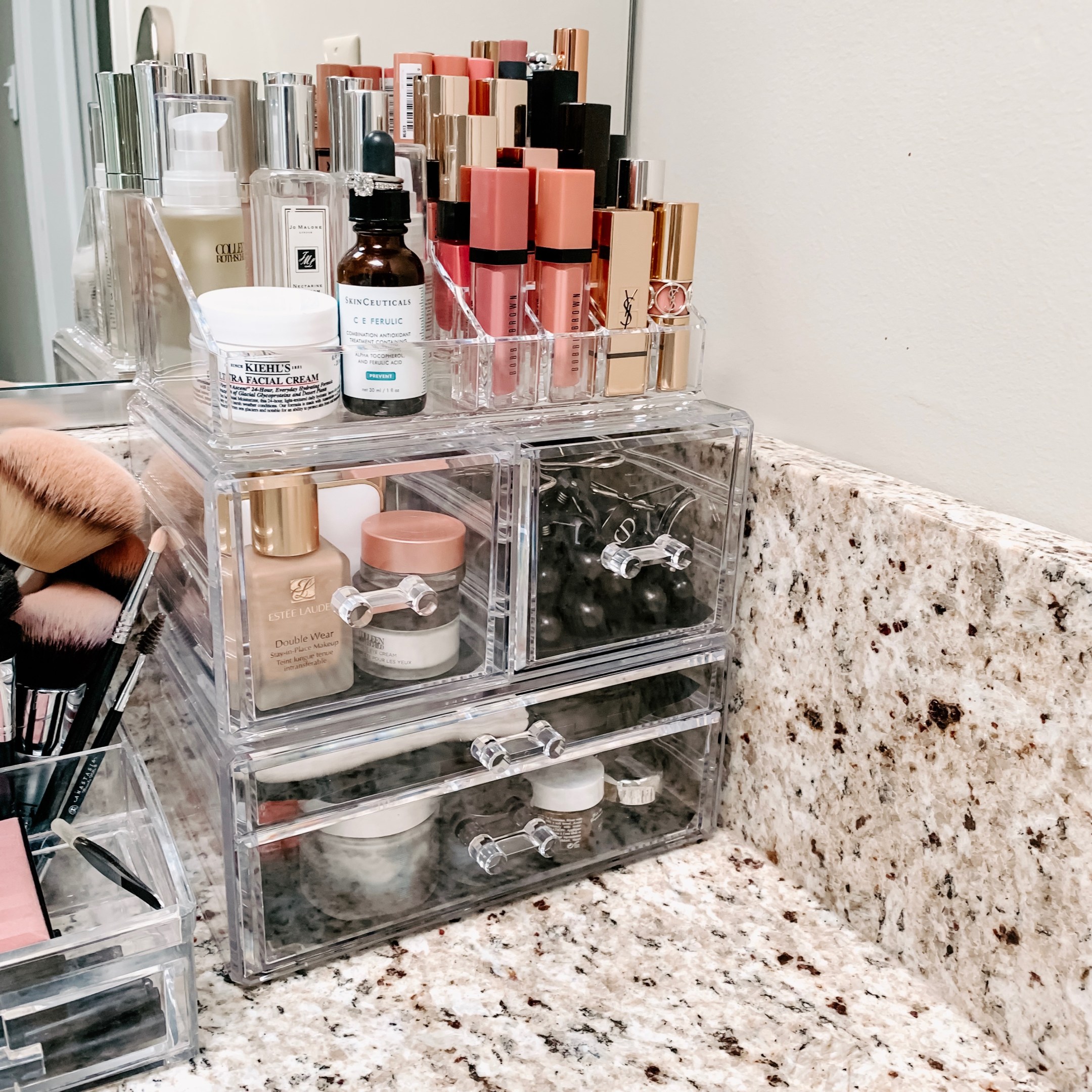 To match my above organizer, I purchased this acrylic brush case. One of the main reasons why I liked this design was I liked that the brushes were free standing and they were protected by dust. I feel that I keep my house so clean, but I still see dust and it was bothering me with how much was ending up on my brushes. I definitely don't want to put that on my face! This is great quality and under $30.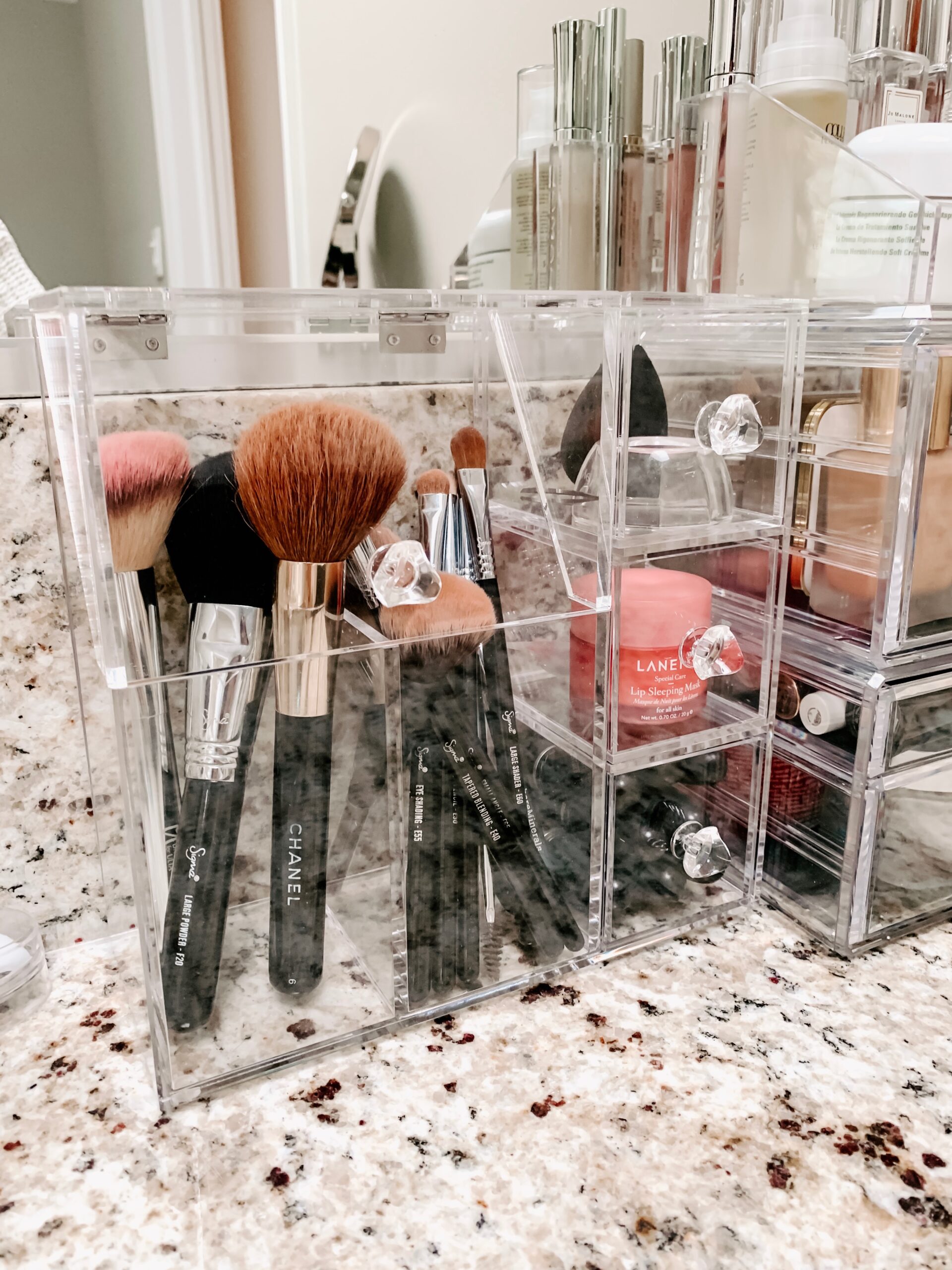 Clearly my love for the clear acrylic snowballed! I really needed something to organize my jewelry and sunglasses so I went with this acrylic organizer and sunglass case.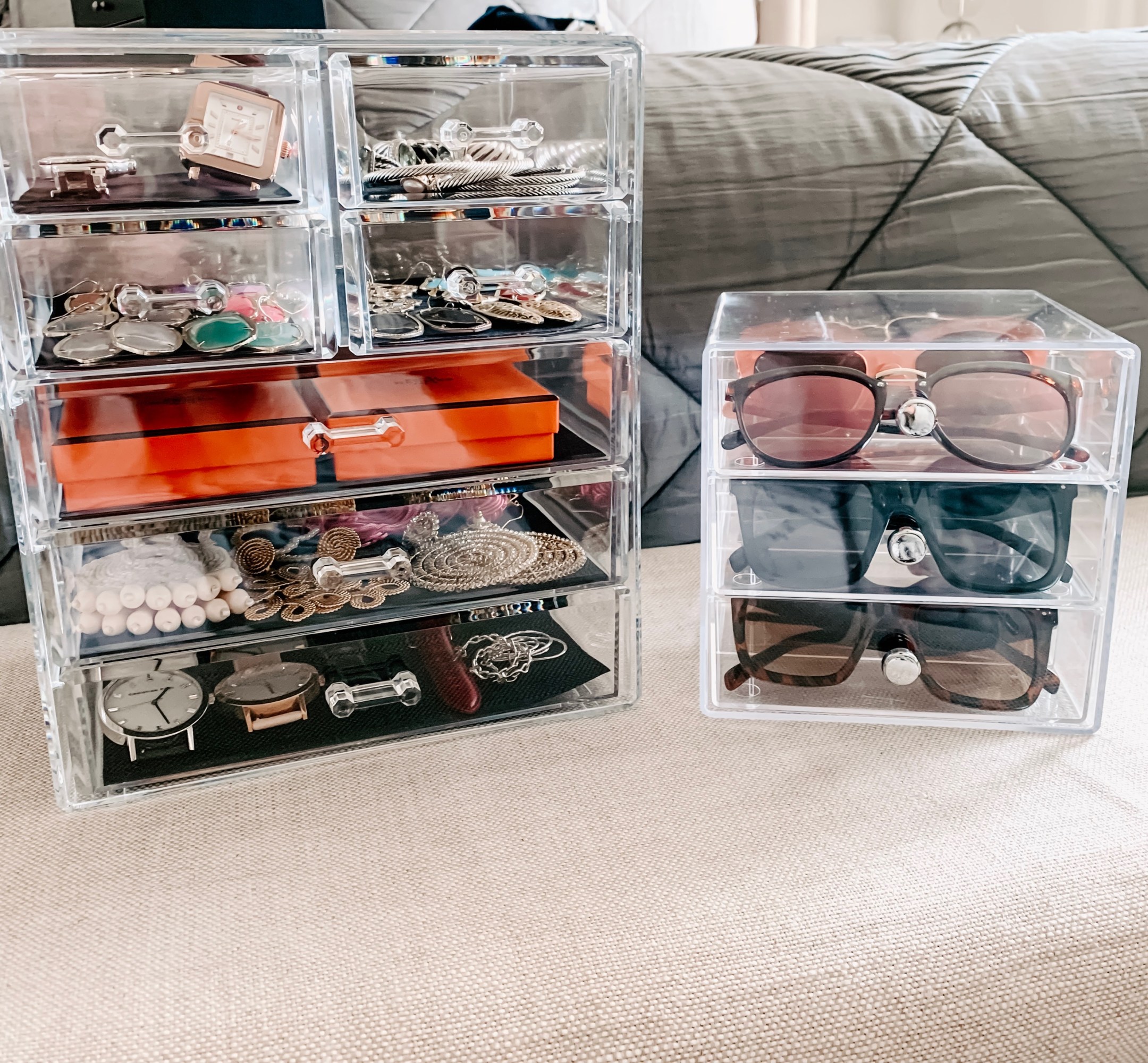 Folex Instant Carpet Spot Remover

I came across this carpet spot remover while watching insta stories of a fellow blogger. At the time we didn't have any pets and we have very little carpet in our house, but I wanted to have it on hand just in case. Just days after it arrived, Reese got sick… all over our white rug. Let me tell you girls, this stuff is magic, I saw the stain disappearing right before my eyes. Fast forward few months, we now have a puppy. Needless to say I use the spray more often than I'd like but it gets the job done. It's super affordable (around $12) and ships free here, value pack available here (3 for $25).