Hi Friends! Happy Friday. I am here to show you my most recent Amazon finds. My family and I are traveling to Disney next week (so excited!) and then onto a cruise. With that in mind, I am going to be sharing some fun, warm weather get-away pieces.
RELATED POSTS
AMAZON FINDS 1.29 // AMAZON FINDS 1.16 // DESIGNER DUPE SUNGLASSES FROM AMAZON
DRESS // NECKLACE  // RING// RING // SANDALS // TOTE
To kick off this share, I am going to start with this outfit. I am wearing size small in the maxi dress. It is honestly one of my favorite Amazon finds and I own a similar one that I purchased last year. You can wear it off the shoulder, but if you don't want to expose your shoulders you can wear it more as a boat neck fit. The best part about this dress is that it has pockets! You girls know I love dresses and skirts with pockets. This dress is available in 15 additional colors and prints.
I shared my necklace during my last Amazon Share, but I wanted to show it again with these pieces. It's a great quality, designer look-a-like necklace. My Valentino dupe sandals are also from Amazon. They are really good quality rubber flip-flop. I wear these to the pool and when I get my pedicures.  I grabbed this tote with my cruise in mind. I think it will be great to bring to the beach to carry our towels, snacks and bathing suits. It does have side pockets which is nice for extra storage.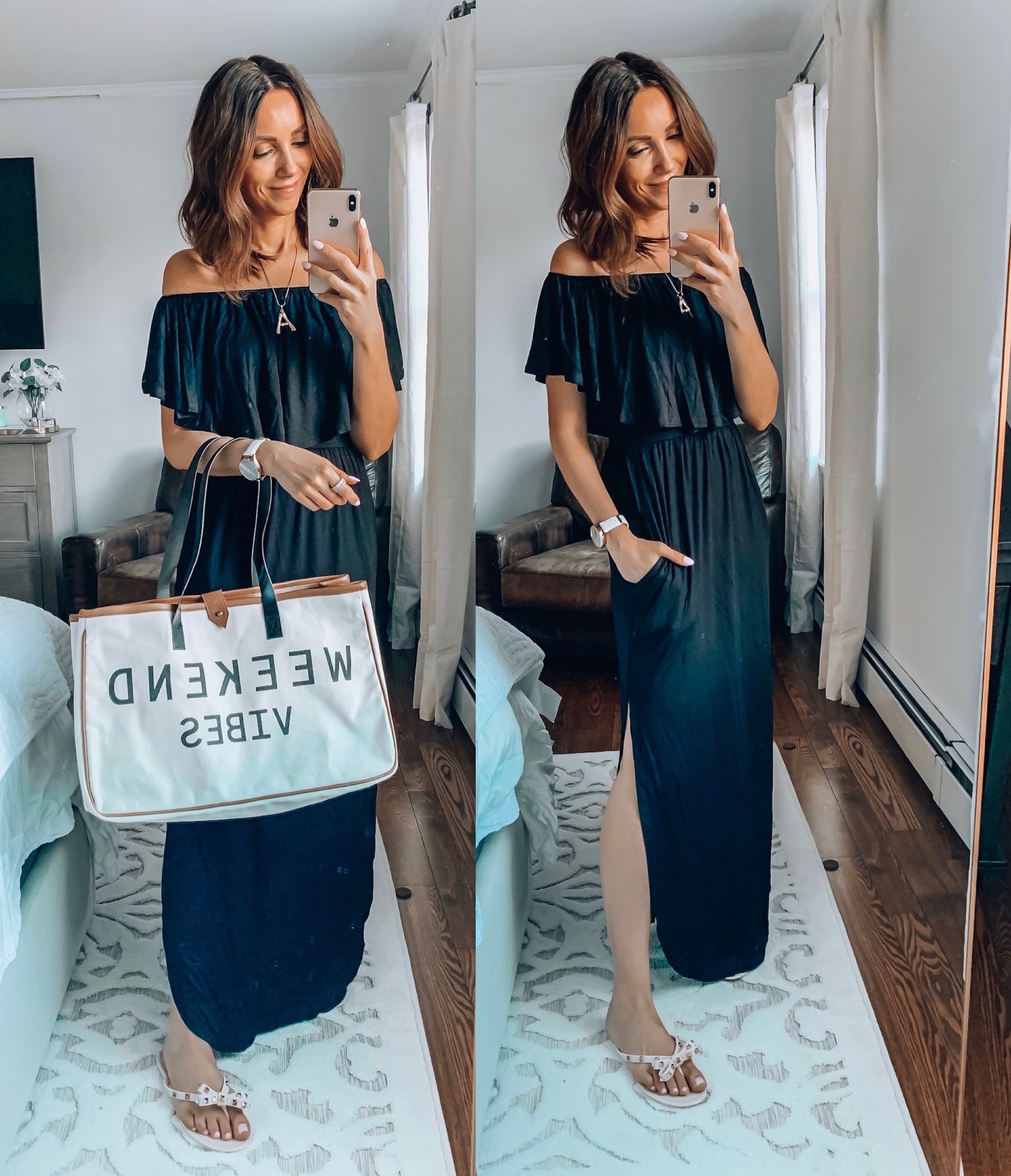 DRESS
Another really great dress, this maxi tee also has pockets. I am very impressed with how it feels and how soft it is. I imagine wearing it to the beach, or wearing it to breakfast. It's a great piece to pack since it will not take up a lot of space in your suitcase and  I am wearing size small.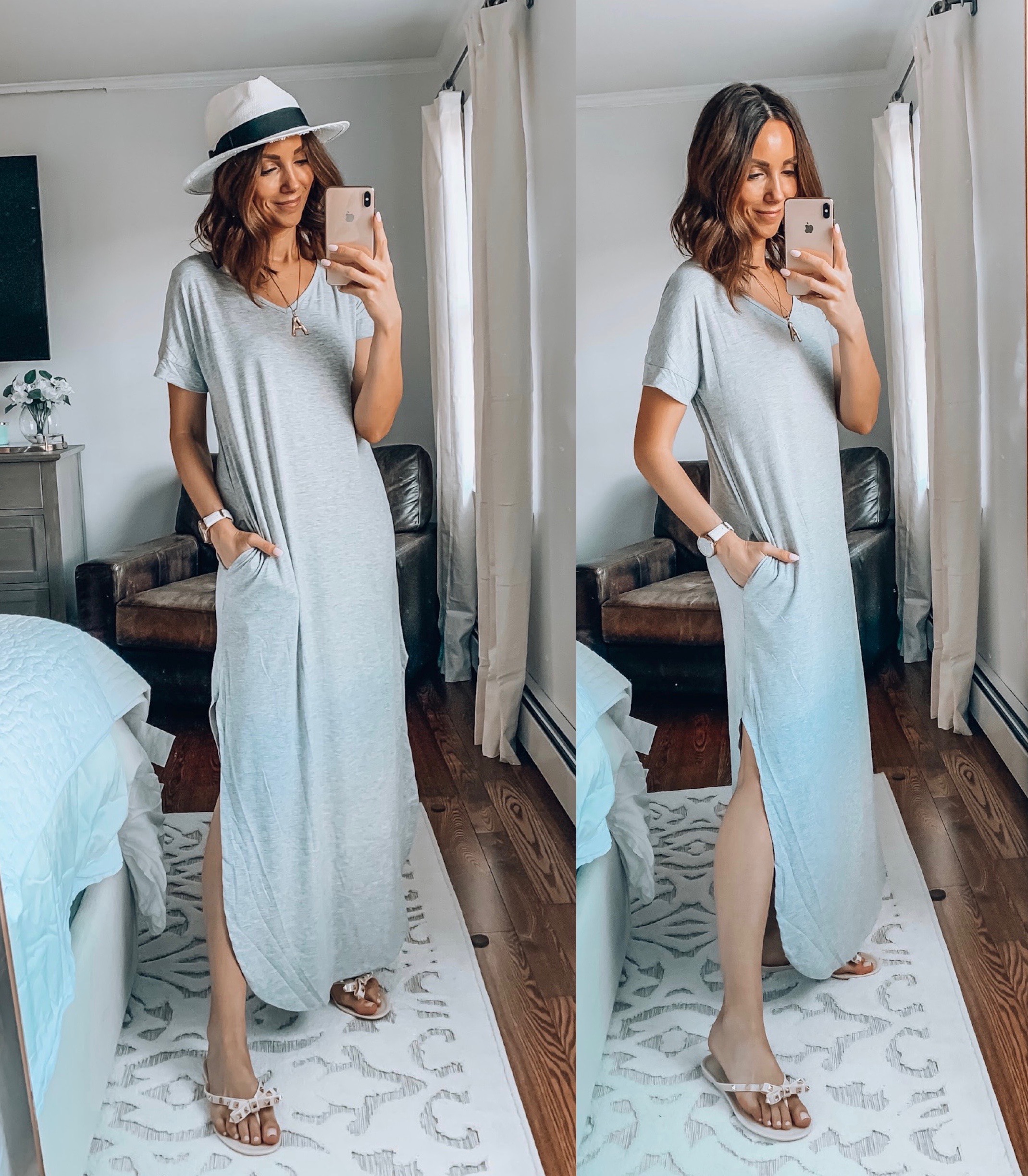 DRESS
This is another simple dress. I personally would wear this is a beach cover up, only because it is a little on the shorter side for me, I am almost 5'7 and wearing size small.  If you are more of a petite size this might be a great dress option for you. While the white is not see-through, it is still white so I would remain cautious about choosing the color of your undergarments if you do decide to wear it as a dress. It looks really cute paired with a denim jacket and would make a great outfit for grabbing coffee or breakfast at your resort.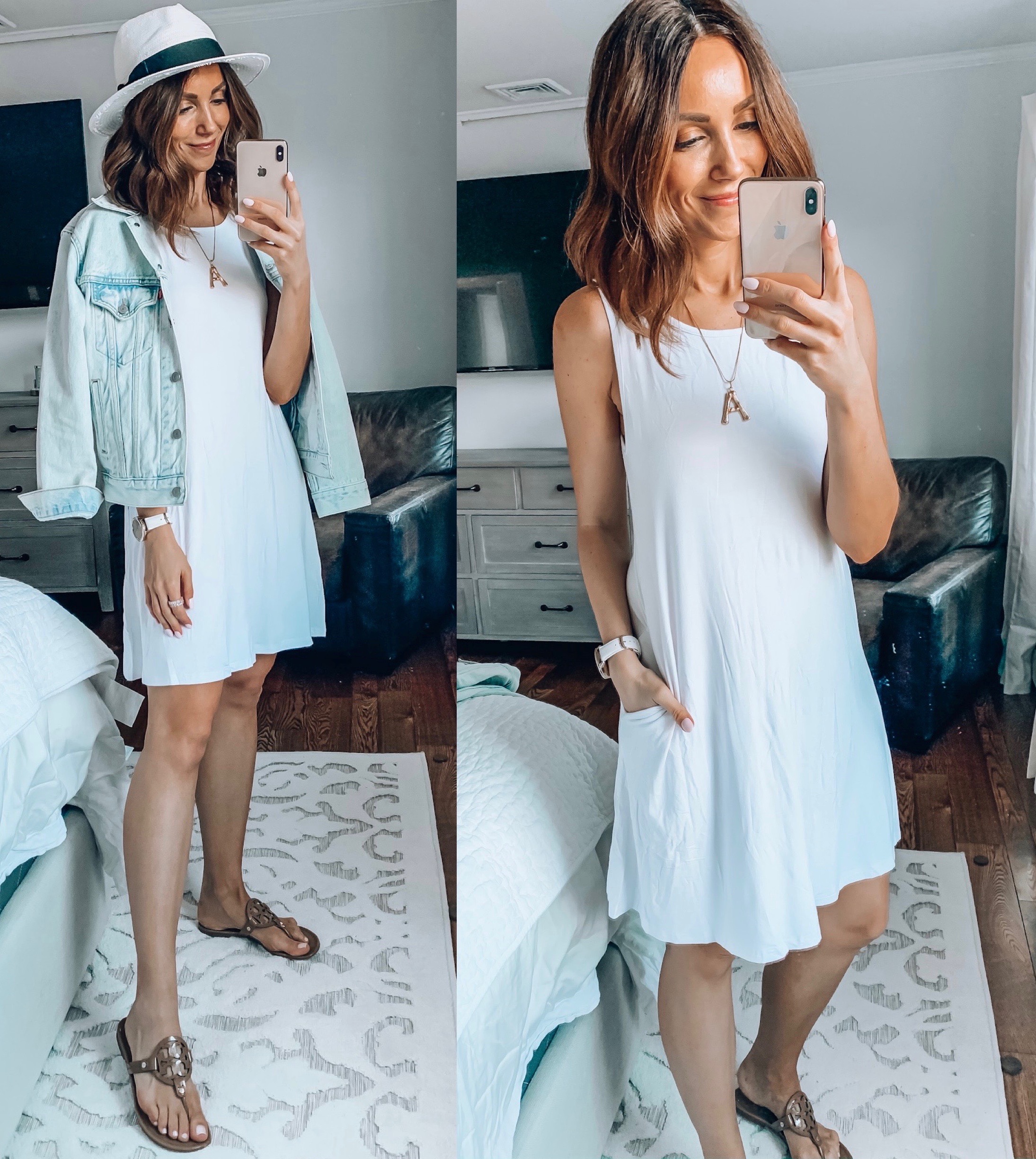 DRESS
This is a similar dress as to my white one above, but has a different silhouette with it being fitted on top and flowy on the bottom. This dress is a lot longer, so I can definitely see myself wearing this as a dress and not just a cover-up. I was a little hesitant when it arrived because I wasn't sure if I was going to like this pepto bisomal pink, but it's actually really pretty on. I am wearing size small.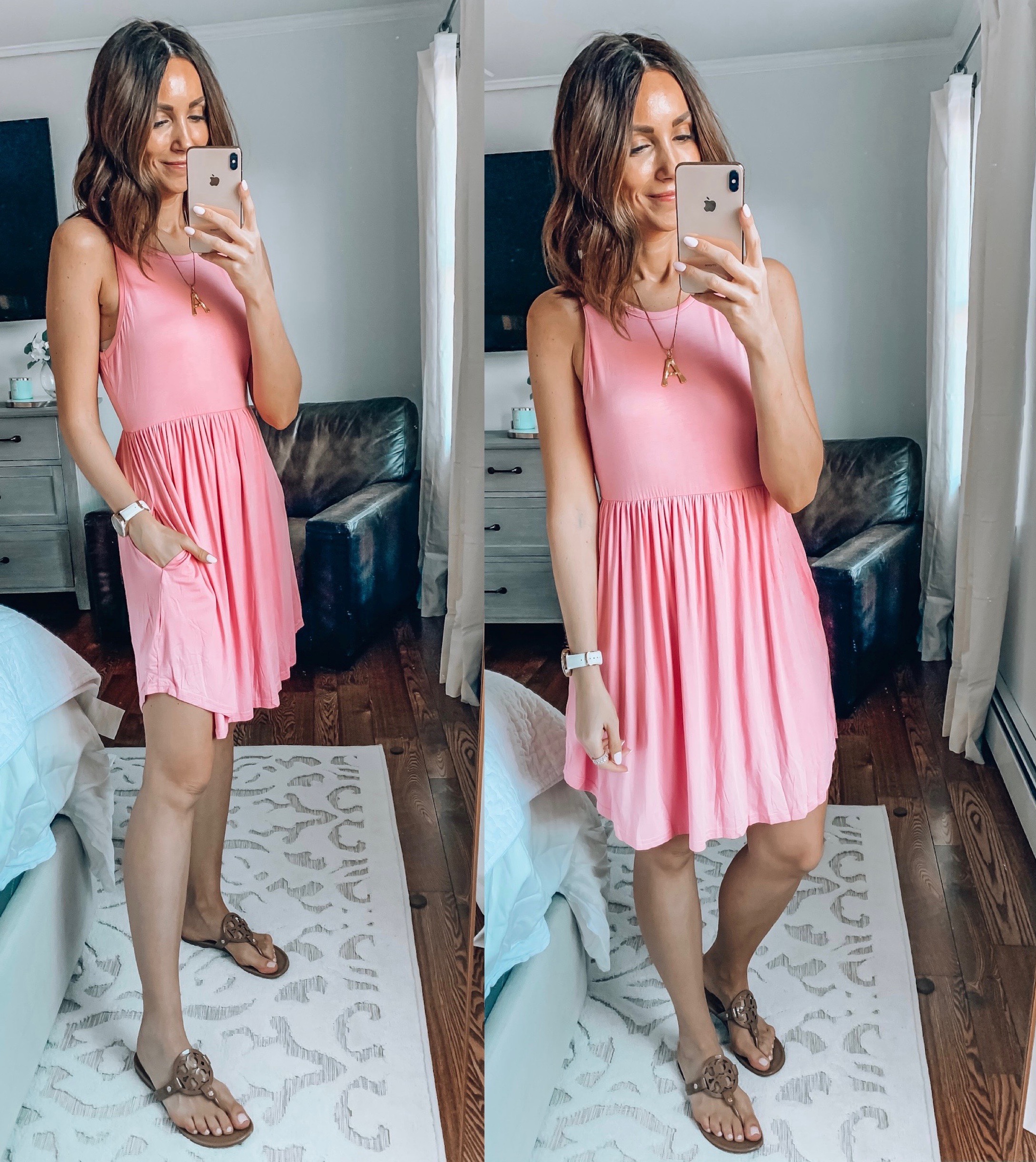 DRESS
This is the last dress I ordered, and it's a little more dressy than the ones above. I am wearing size small and it does fit TTS, but again because of the flowy drape, if you are tall I would suggest wearing shorts underneath, since it might feel short to you when you sit down or raise your hands up. It's all based on your personal preference.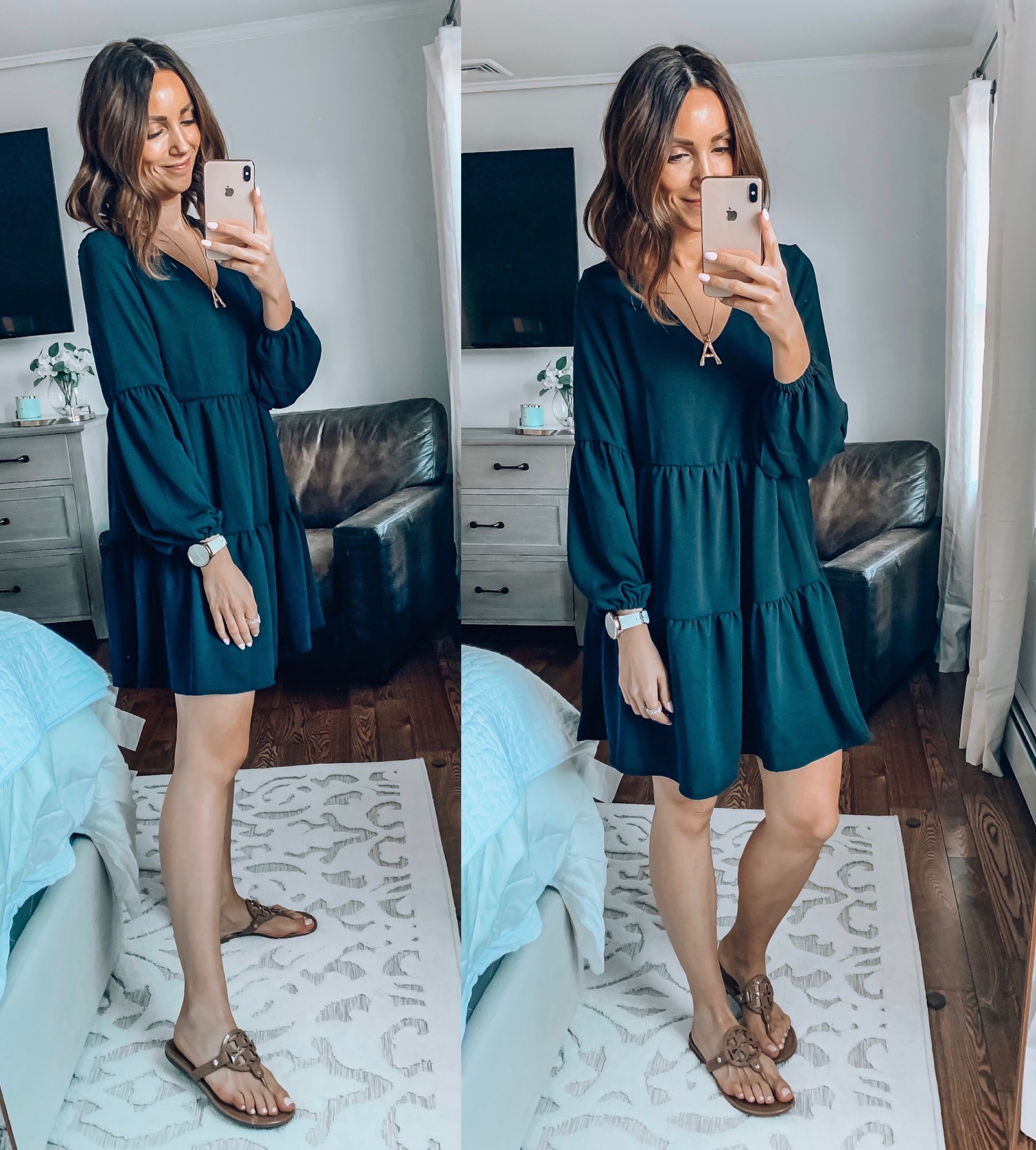 TEE
I have shared a bunch of items from this seller's shop. She has so many great trendy pieces and is a local LI mom. I am obsessed with this fun tee and I'm wearing a mens medium for a more loose fit. There are four color options available.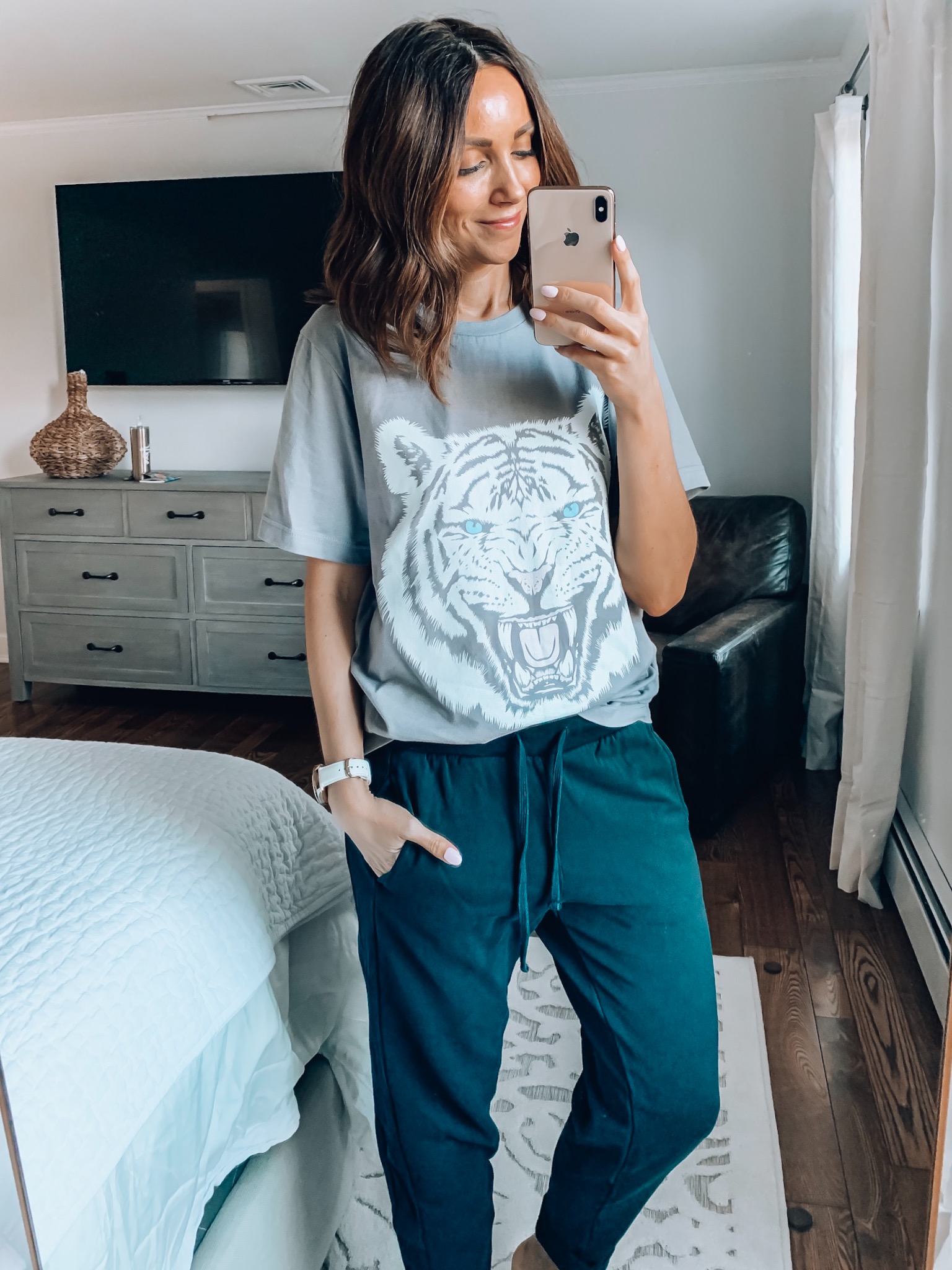 MORE AMAZON FINDS
MARBLE LAPTOP CASE // PINK LAPTOP CASE // LEOPARD AIRPOD CASE // PINK AIRPOD CASE
I finally decided to order new laptop sleeves. I have been using the same one for years, and it was found in the kids section of Target. No shame here, but! I just wanted something more neutral for both of my laptops.
I thought that the leopard airpod case was so cute and I just wanted a change up from my pink one.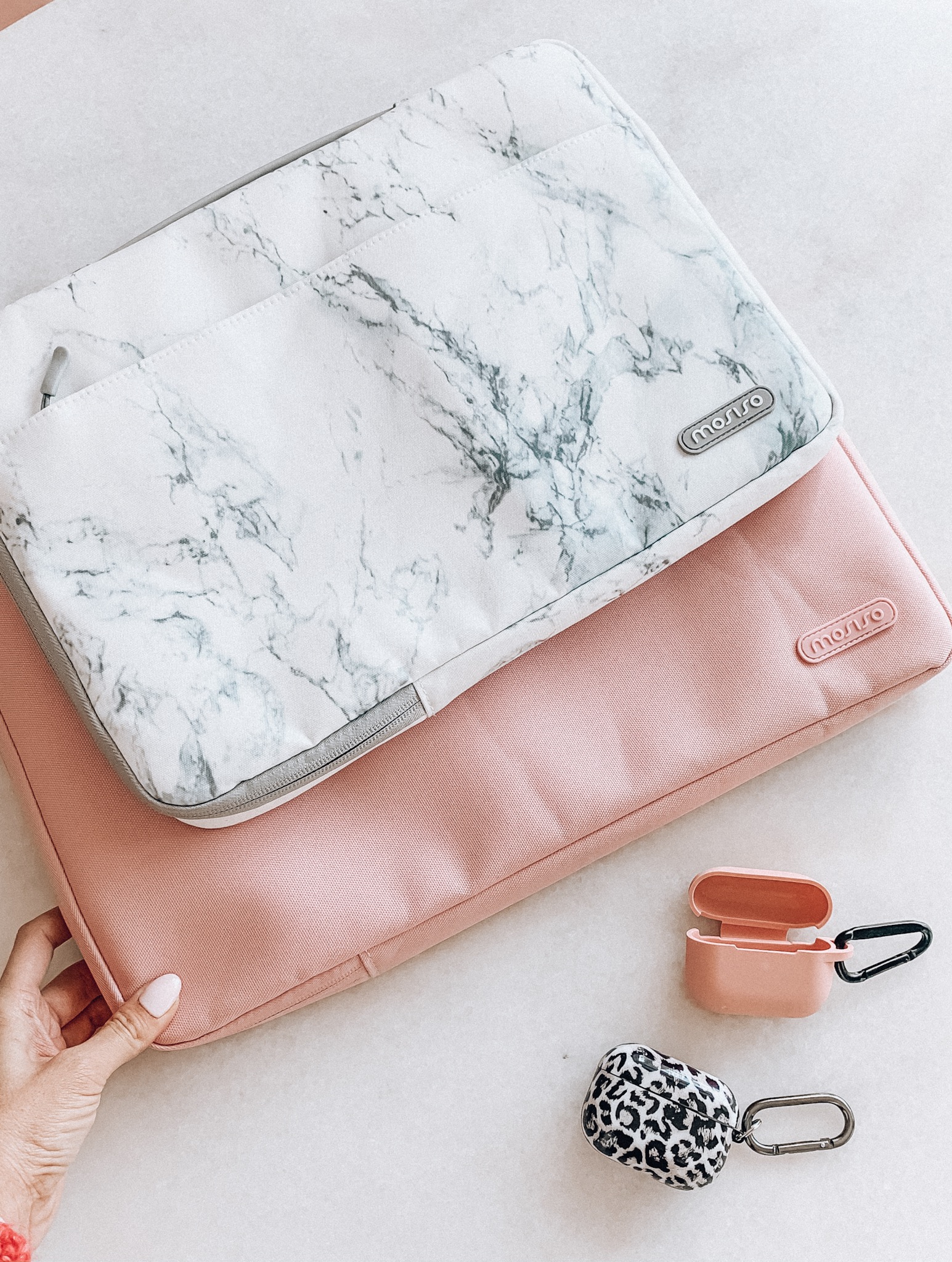 REUSABLE STRAW 
Since there has been a ban on plastic straws, my family and I have been more diligent about using our metal straws. These silicone ones grabbed my attention because they are easy to carry since they fold and come in a case No more forgetting my straws! They come in a five pack and also include a brush for easy cleaning.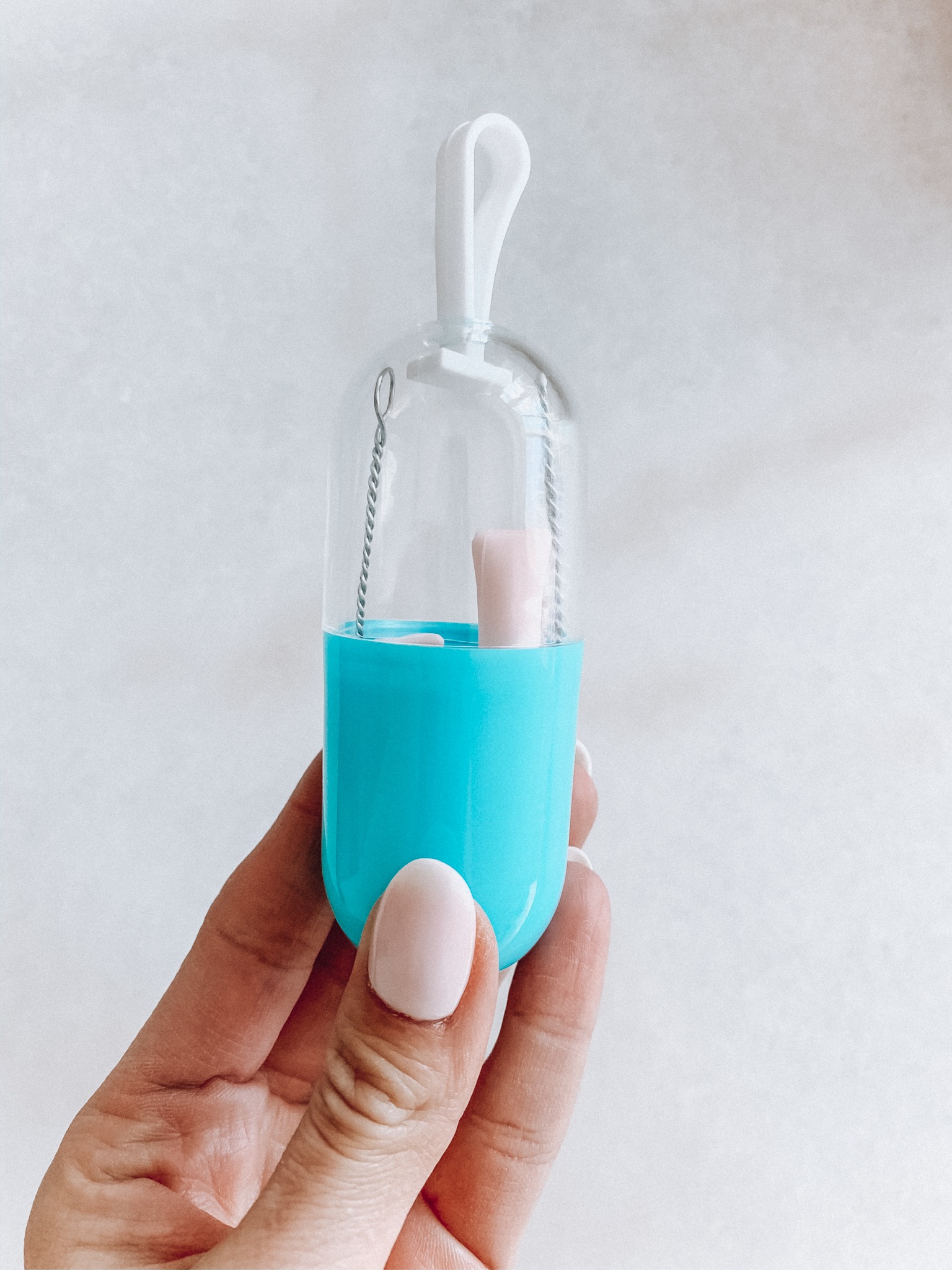 Thank you for visiting Blushing Rose Style Blog!