Hi friends! Happy weekend. I am SO excited to be back with a NEW Target try-on. For anyone who is new here, I try to do them every weekend but with everything that is going on, it has not been the case… My order arrived this week with fresh, new arrivals and I can't wait to show you what I got.
In case you missed it,  I started a Fb group –  Blushing Rose Style Target Finds to share all my finds and it has been an amazing community with everyone that has joined! If you're interested you should come join us. Not only is it a place where I'm sharing, it's so fun to see what you girls are finding as well.
RELATED POSTS
Target Finds – Readers Favorites Top 10 // Target Try-On 4.18
I am listing all the accessories below. A few of you have asked about my Garmin watch. I've had t since October last year and I love it. I use it to track my daily activities (steps, HR), keep track of my menstrual cycle, daily hydration goals and best part it connects to my phone, so I can check my messages, view the calendar and so much more. It is currently on sale, and you can read more about my favorite features here.
My Accessories
My pearl bracelets sold out, but I am linking similar.
PHONE CASE // BRA // EARRINGS // NECKLACE
WATCH // GOLD BRACELET // BEAD BRACELET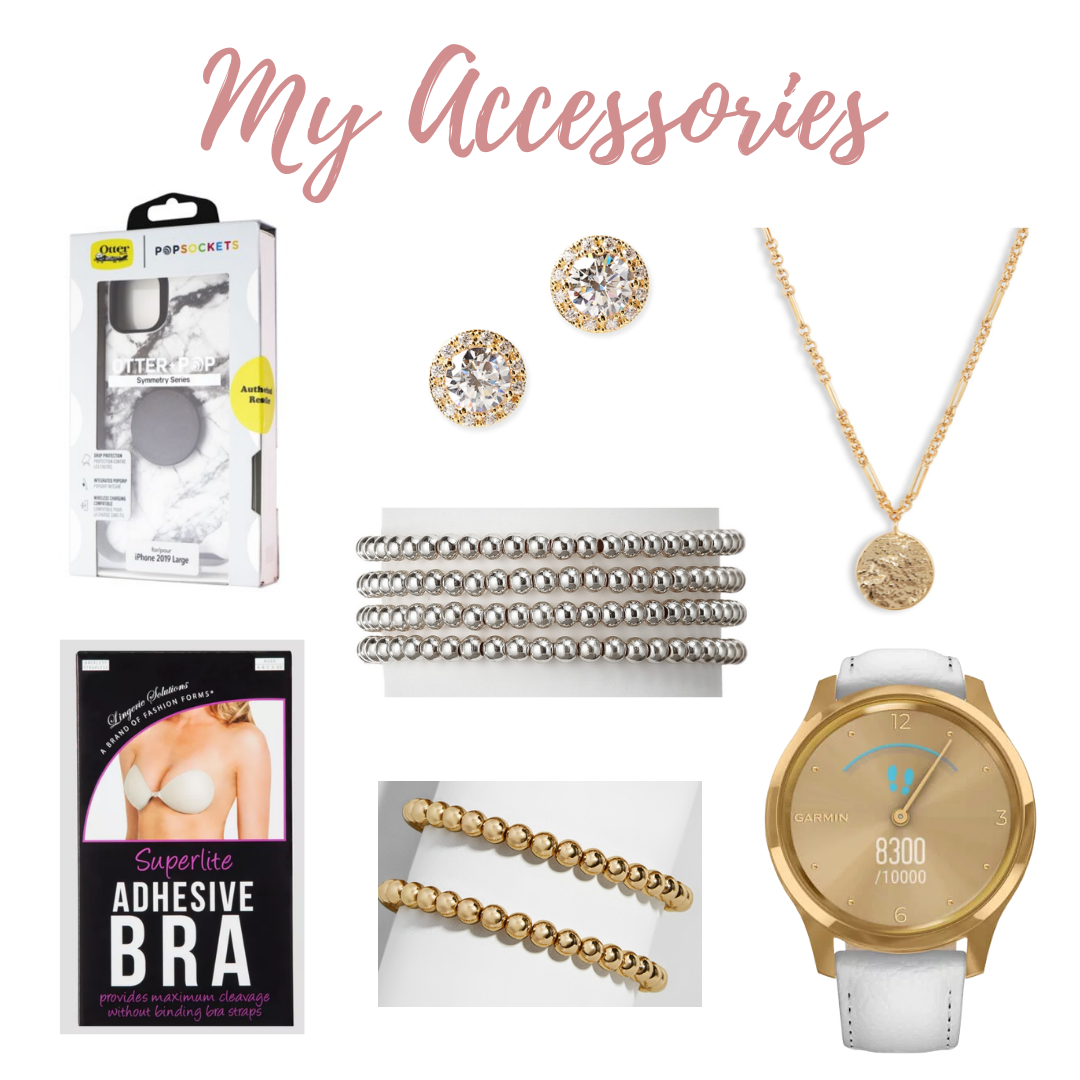 I am going to start off this try-on with these pants. They are so amazing! They're high-waisted with cargo pockets, really flattering fit and the cuff detail is great. These are definitely workwear friendly, but look nice styled casually. The tank is a definite wardrobe staple. I usually wear an xs in tanks, but at the time when I ordered this was the only size they had in stock. I do love the U shape neck line. It has since been re-stocked and now available in all colors and sizes. Sandals are back in stock, I sized up by half size.

I fell in love with the color of these pants (in size 2). I love the wide leg and the cropped fit. The chambray fabric is super soft, stretchy and very flattering.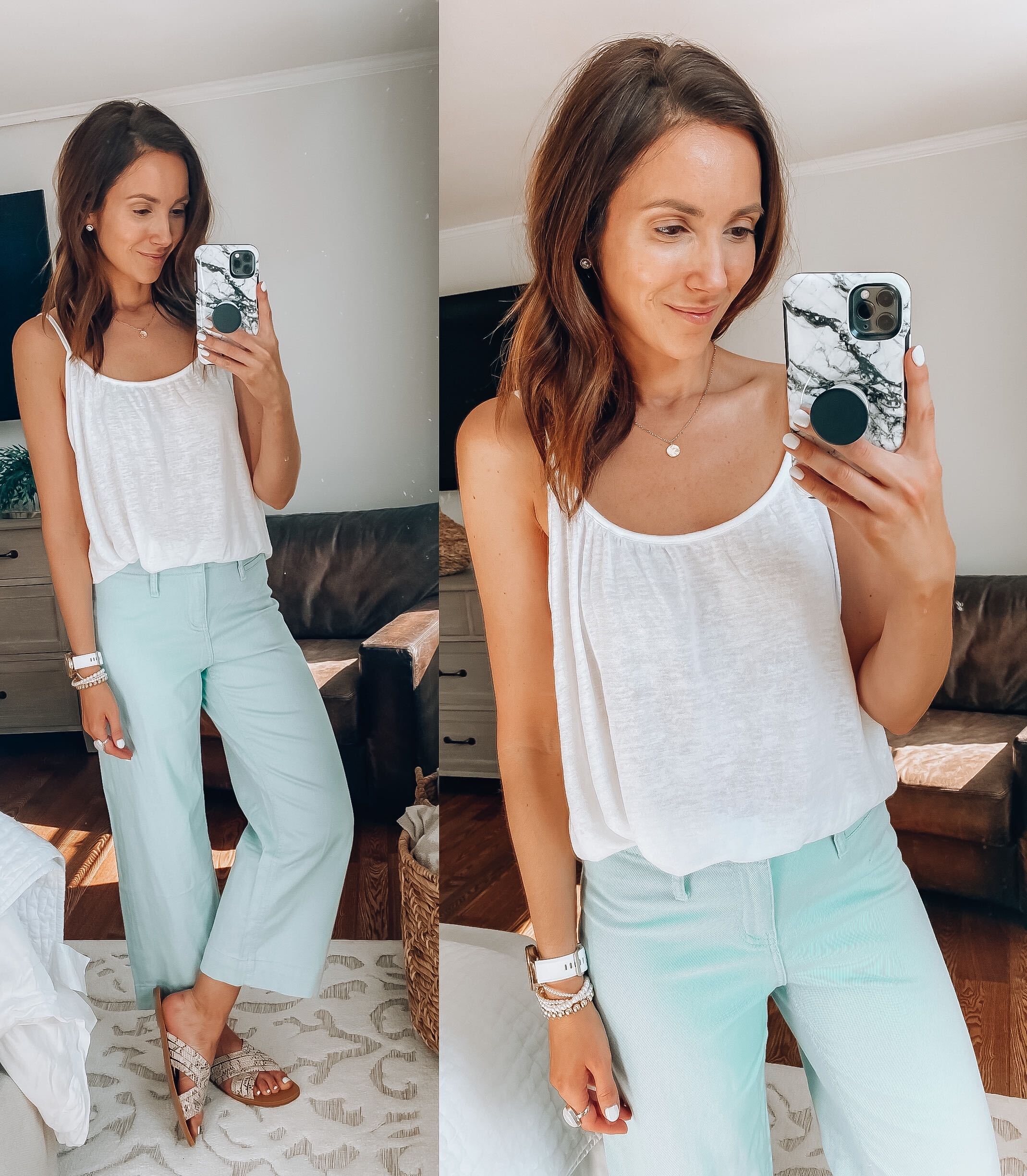 Some of you may remember these jean shorts from last year. I am so excited that they are back and in stock! With sizing, these have really great length and stretch. They feel very Madewell inspired. I am wearing size 4. I always size up by at least one size in jean shorts. Tell me, I am not the only one obsessed with puff sleeves? Lol I can't help it – I love puff sleeve tops! These are definitely making a statement, but I am into it.  The top fits tts and is also available in a beautiful blush color.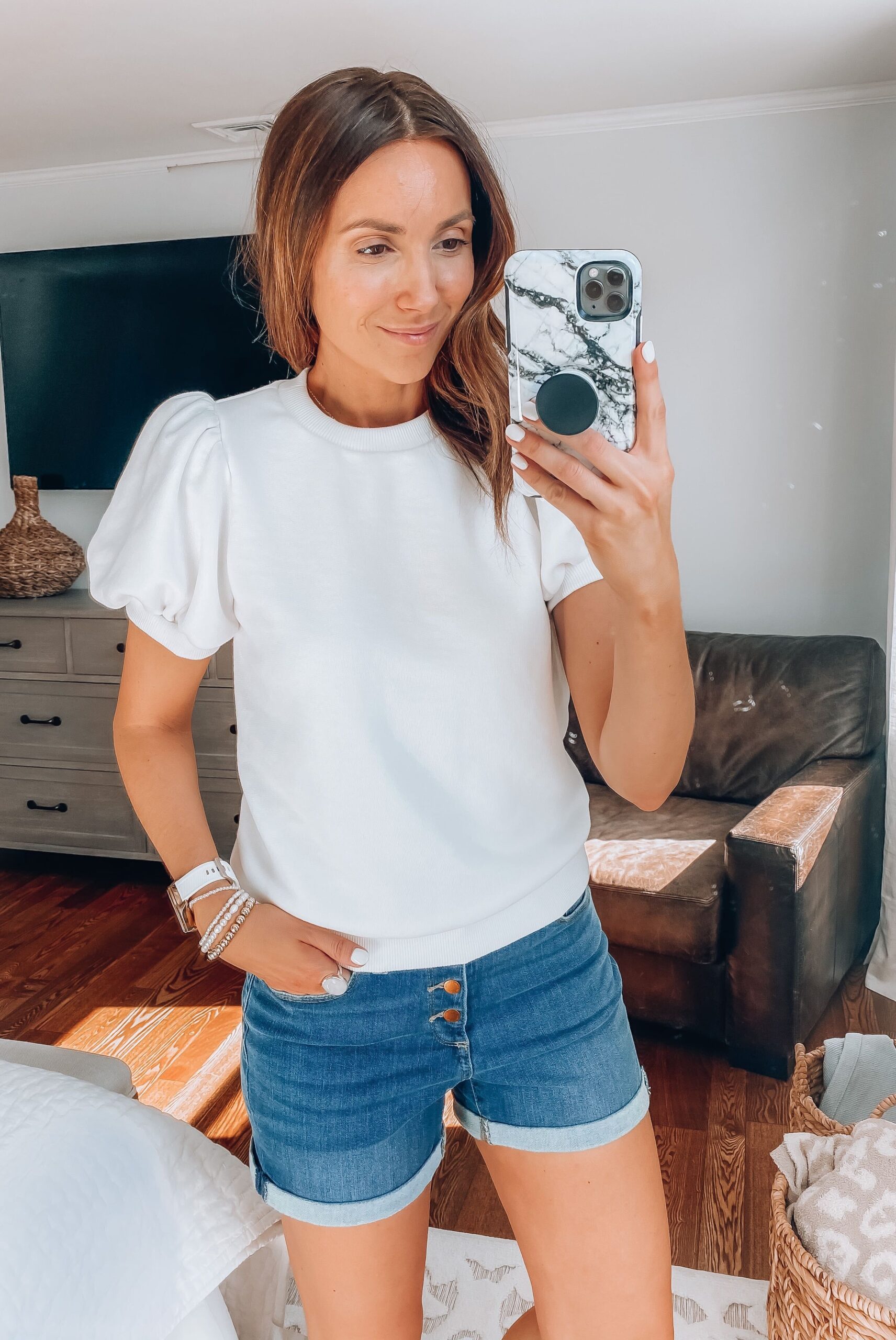 I've been so excited to share this tee with you girls. It's been in my shopping cart  for a while and I finally decided to order it. Last year, I had a tee from Free People that was almost identical to this one. I somehow lost it and I am so happy that I got this one. I love the oversized fit, the rolled sleeves, square pocket and the overall texture of this tee. I am wearing size XS. And, I have to  mention that the price of this one is way better than the FP one! I shared these pull-on shorts over the weekend, but I wanted to show them styled with this tee. I love the color, length and the waistline is cinched so it makes for easy wear. They are just a great summer staple.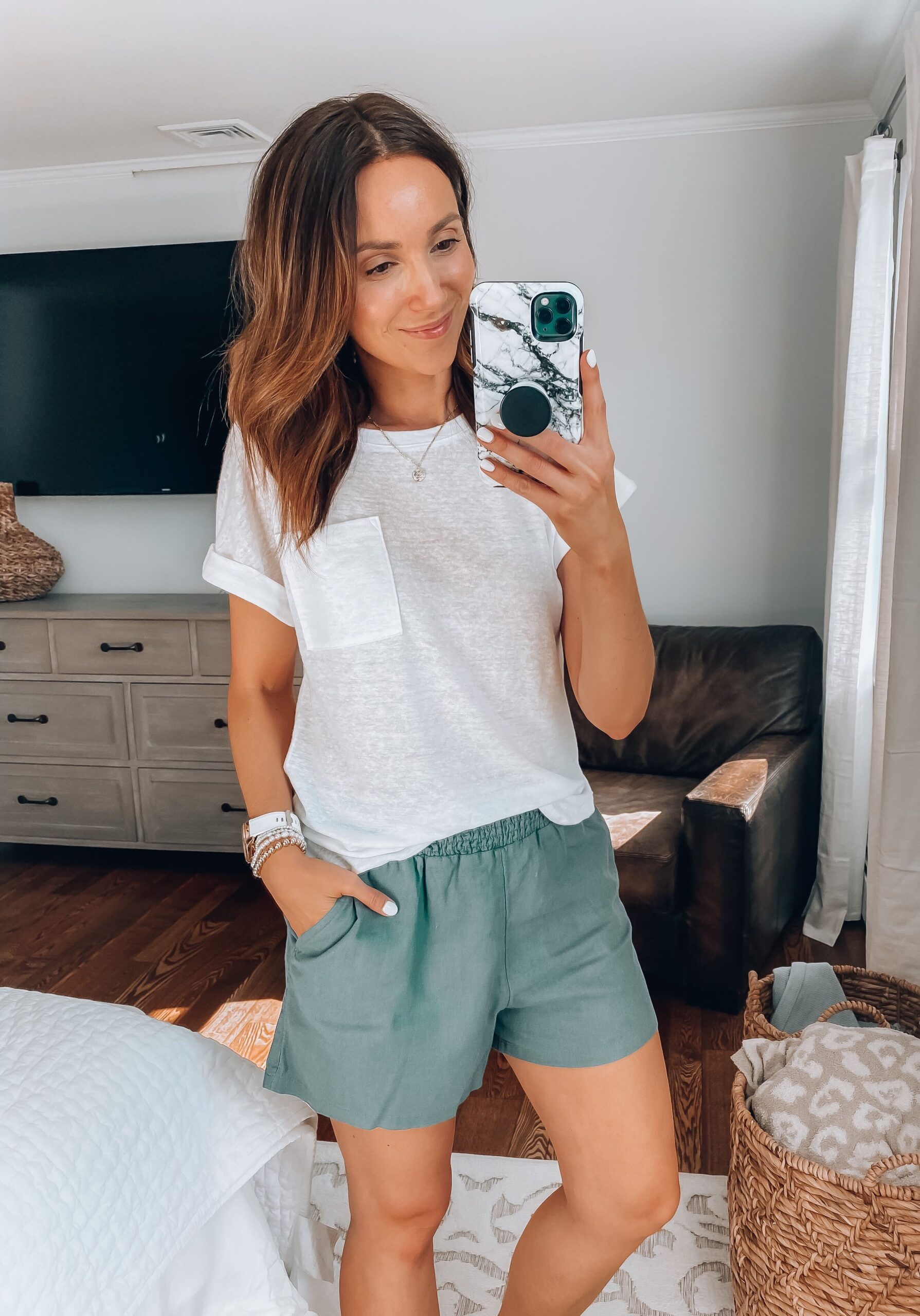 If you know me, you know I love my neutral colors. But, I was really drawn to the summer vibe of this sweatshirt! The fabric is so insanely soft, you will not want to take it off! One thing I will say, I did size up to a medium for a slouchy, relaxed fit. The shorts are also a Target find. Like I said before, I always size up in shorts so I am wearing a size 4. They have great length and I love the raw hem line.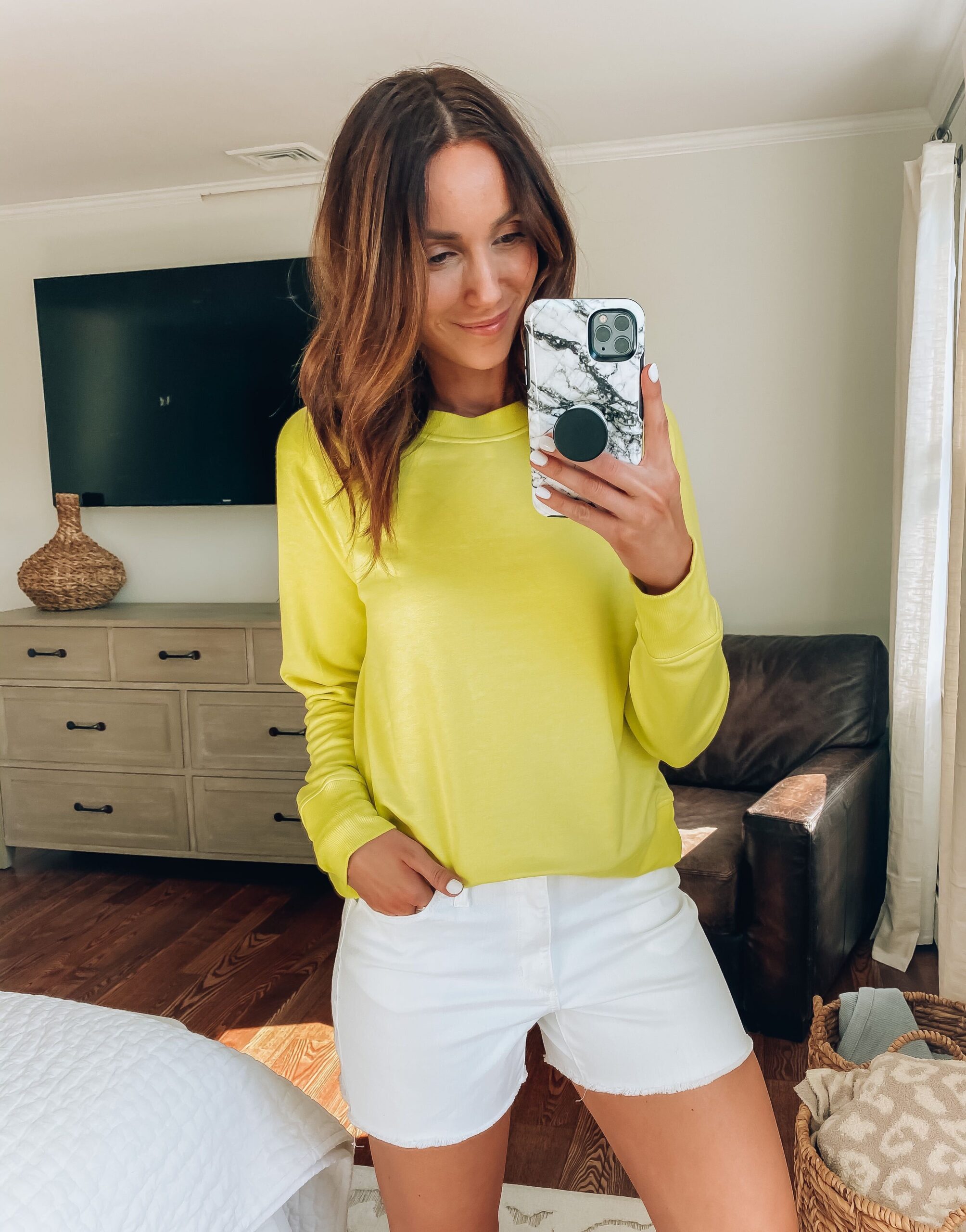 This eyelet skirt is so pretty for summer. It fits TTS and I am wearing size small. It is also available in a bright red color as well. My cami is from Nordstrom, but sadly it has sold out. Here is a similar one.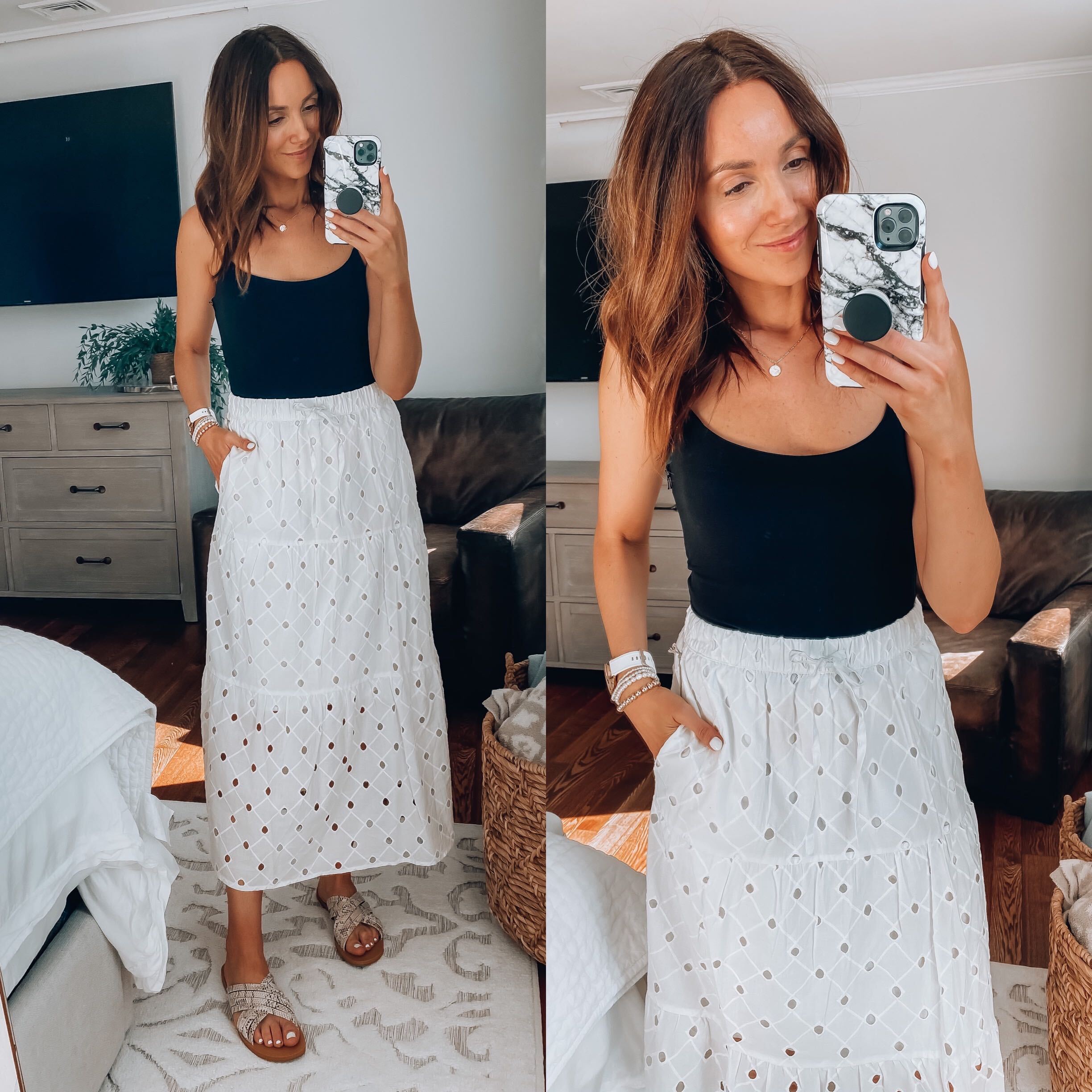 How gorgeous is this dress?! It is midi length, defined waistline and it is lined which is so nice, making it not see through. Another win, it has pockets! I am wearing XS.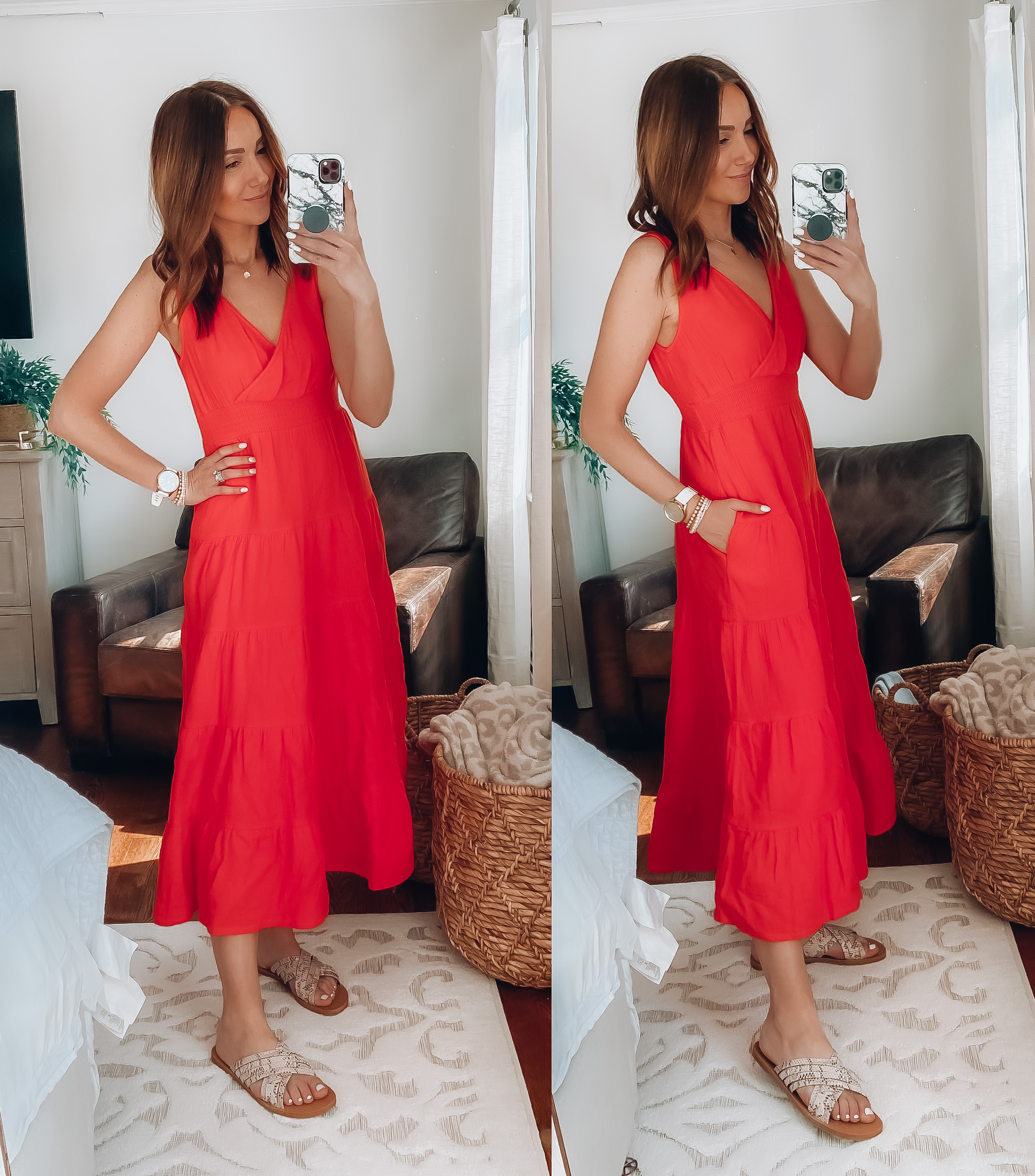 Thank you so much for visiting Blushing Rose Style!