Hi girls- Happy Saturday. It's a gorgeous one here in NY. So excited for warmer days ahead. I am sharing a mini Target haul … boy do I miss aimlessly roaming through the Target isles buying things I most certainly do not need. Some day soon I hope. Today I am sharing few wardrobe basics and (super pumped for this part) top 10 reader's finds.
I recently started a group on Facebook called Blushing Rose Style Target Finds to share all my finds and it has been an amazing community with everyone that has joined! If you're interested you should come join us. Not only is it a place where I'm sharing, it's so fun to see what you girls are finding as well. I wanted to round up your Top 10 favorites.
RELATED POSTS
Target Try-On 4.18 // Target Try-On 3.14
Mini Target Try-On
My Accessories
All the accessories from my try-on are listed below. The earrings are 50% off until tomorrow morning. The watch is a splurge, but totally worth it imo. You can read about my favorite features and full review in THIS post.
CLOVER NECKLACE // GOLD PENDANT // NAME NECKLACE // EARRINGS // WATCH // PHONE CASE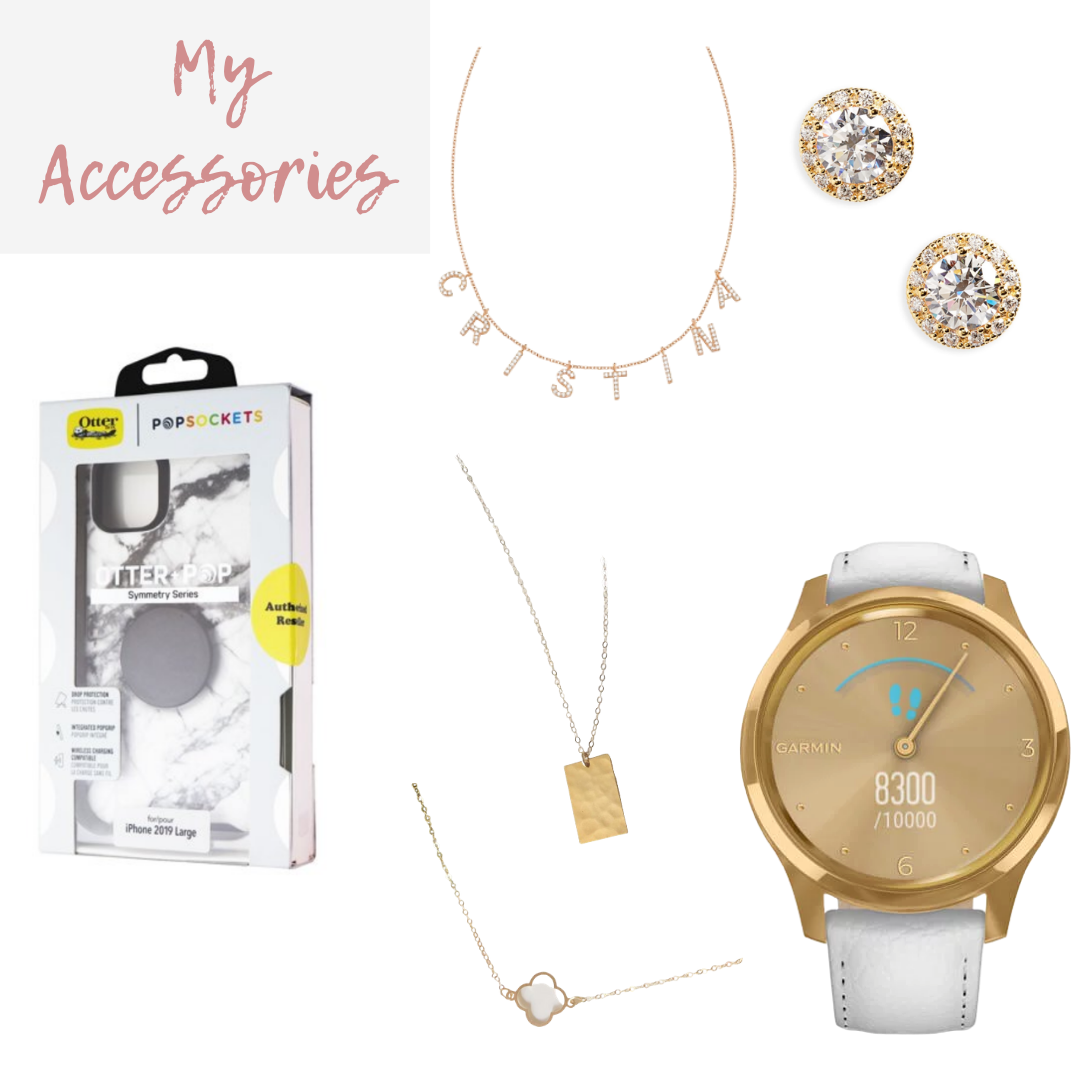 JUMPSUIT
I tried this jumpsuit on last year and it was a little different because it was sleeveless. What hasn't changed is how soft it is! This is from one of my favorite brands sold at Target, Stars Above. It fits tts and I am wearing size extra small.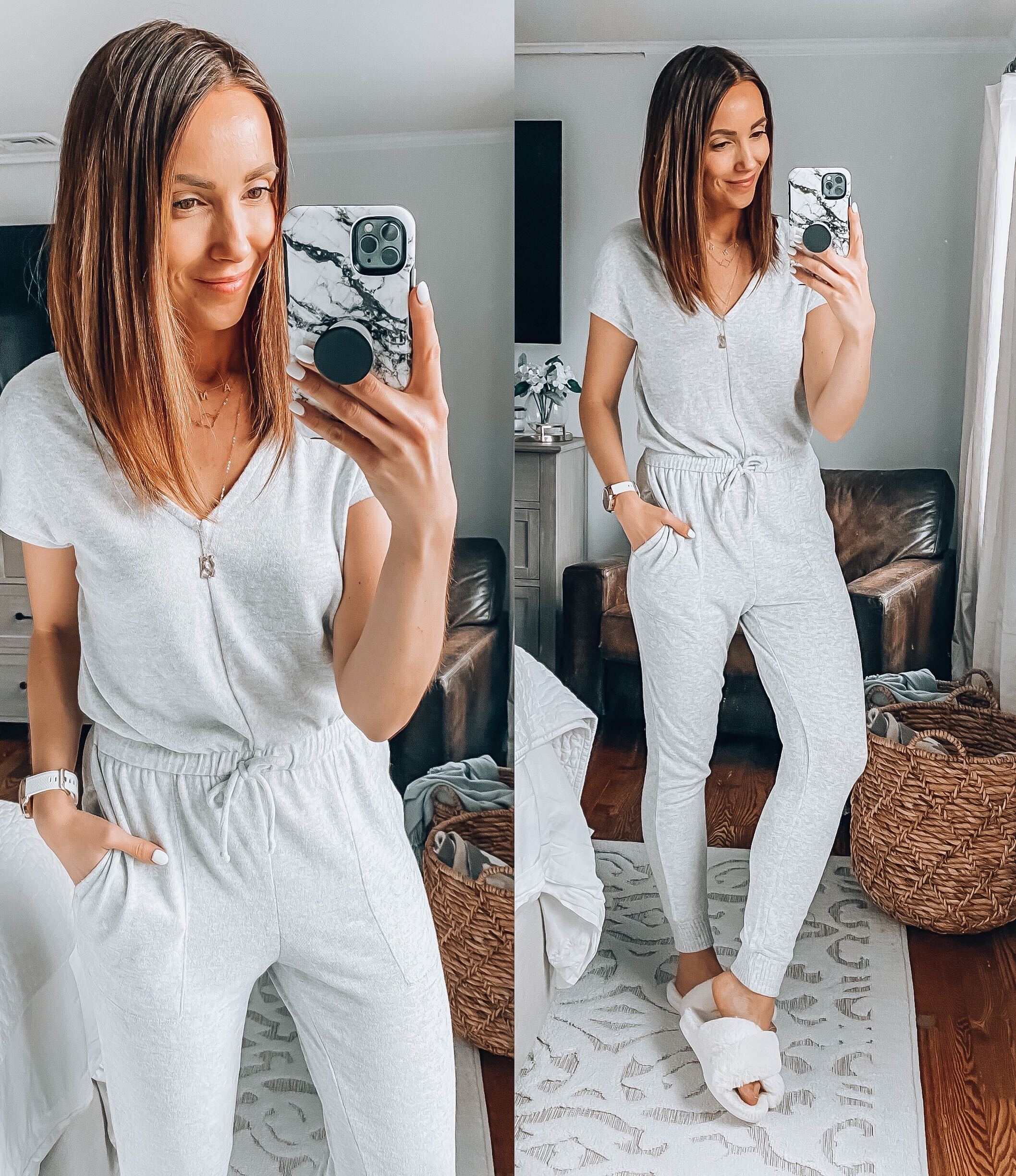 SWEATPANTS // TANK // DENIM JACKET // CAMO JACKET
SLIPPERS // ESPADRILLES // SNEAKERS
This tank is such a great wardrobe basic. It has a high neck, ribbed texture and I am wearing size small. I am also wearing small in the sweatpants. They are so soft and by the same brand as the jumpsuit. I have washed them so many times and they're still in great shape. To dress up these basics into more athleisure styles, swap for sneakers, and add a jacket. The denim one reminds me of the super popular jacket from Old Navy. My camo jacket is an oldie, but goodie and I love the boxy cut. I am wearing xs in both.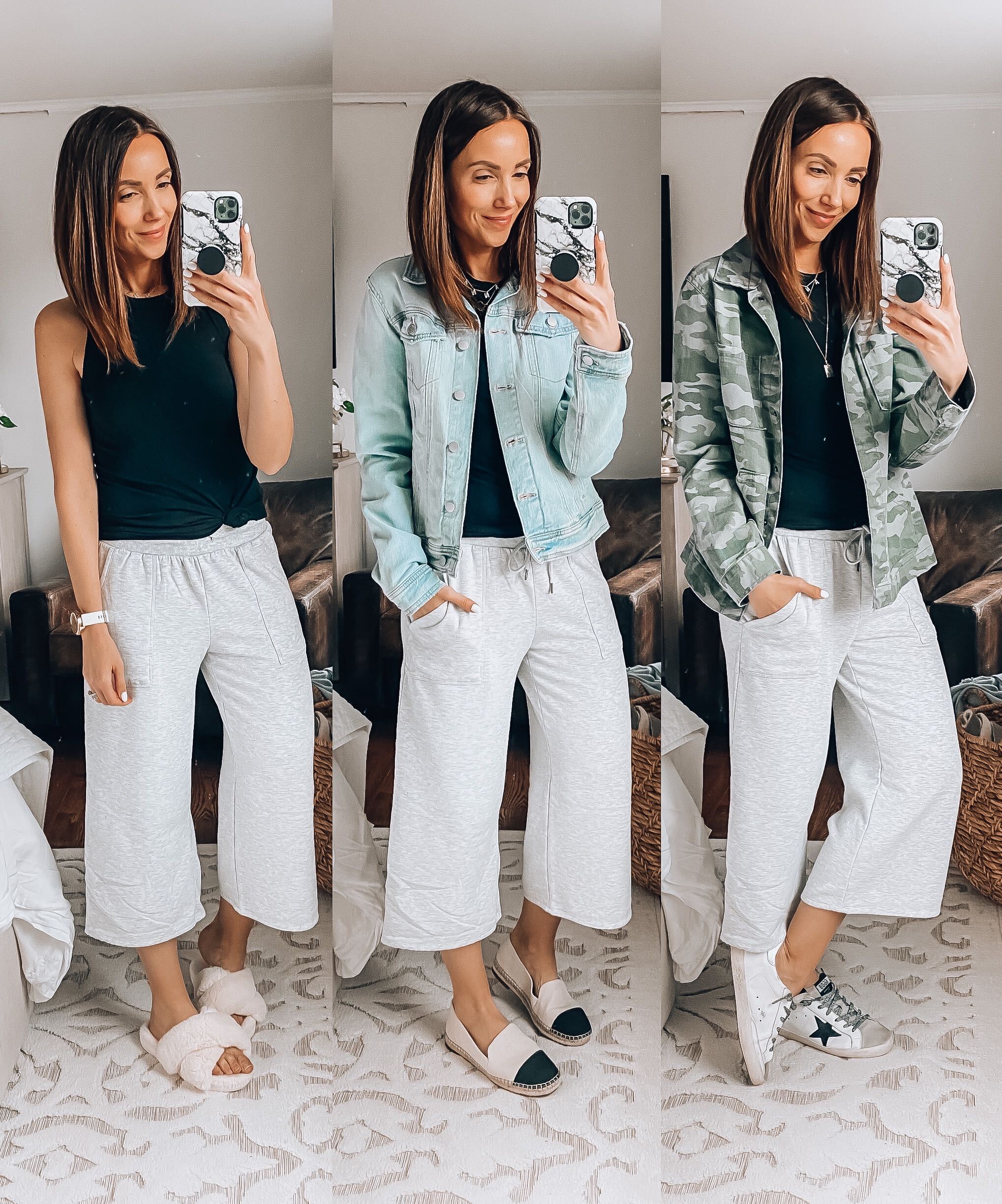 TEE // SWEATPANTS
Super soft and fun slouchy sleep tee. I am wearing size small.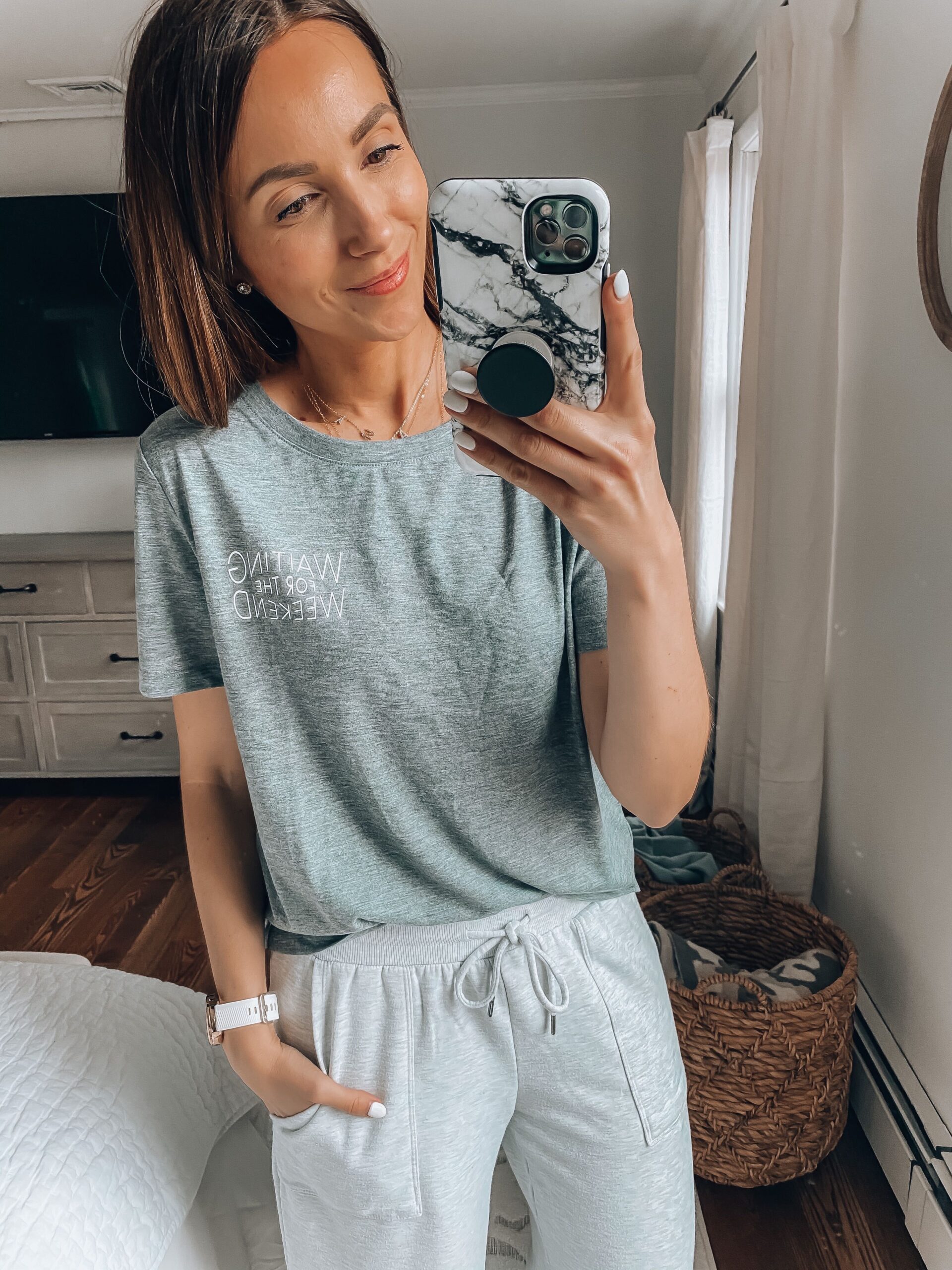 PJ SET
How cute is this set? It makes me want to grab it in another color! It fits TTS and I am wearing size small. I never actually slept with an eye mask before, but I love that it comes with one. This set would make a great Mother's Day gift.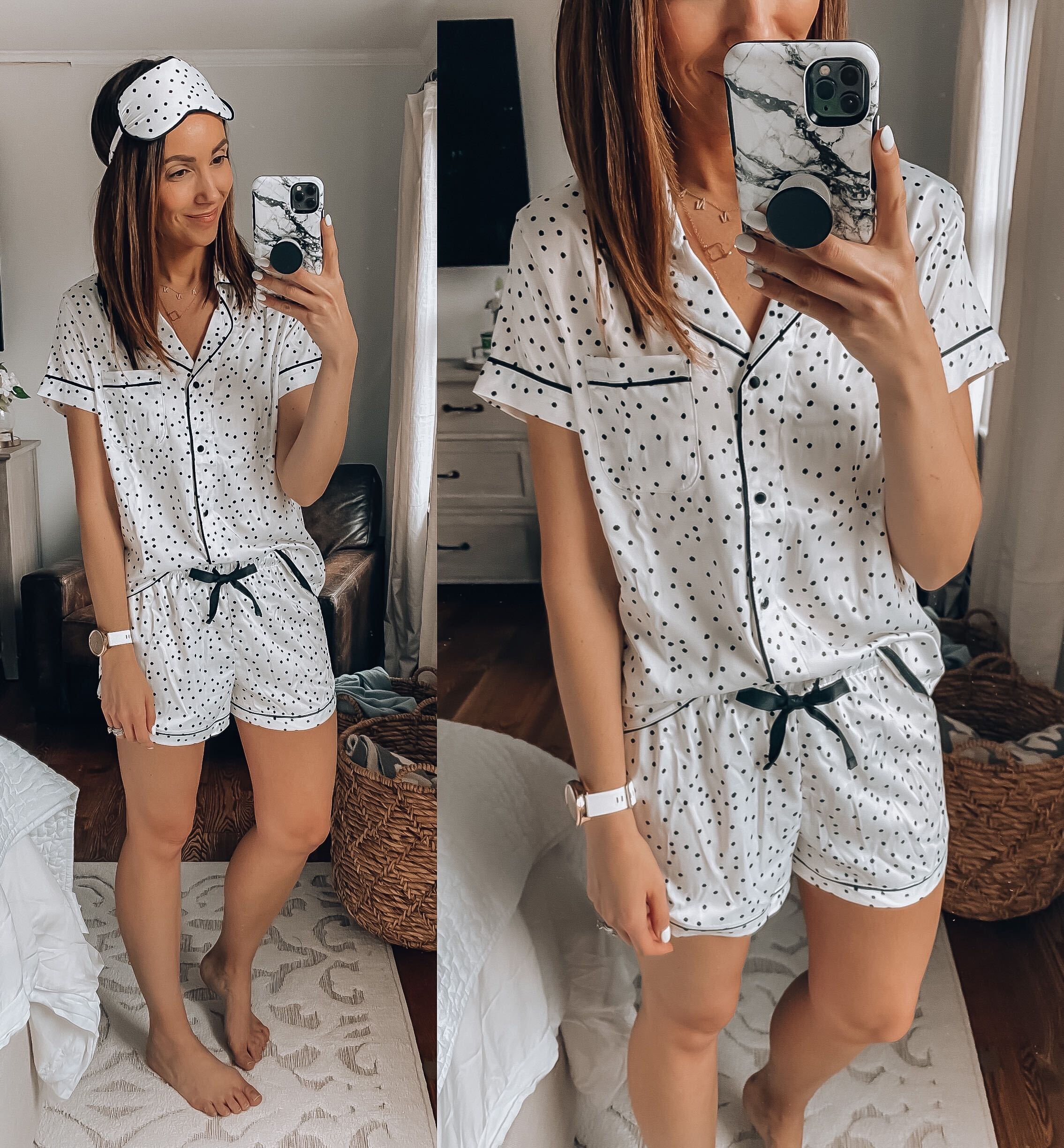 SWEATSHIRT // SHORTS
I have shared these pieces before, but this sweatshirt is back in stock! It has a cropped fit, fun balloon sleeves and I am wearing size small. The shorts are so soft and great for lounging also wearing a small in them as well.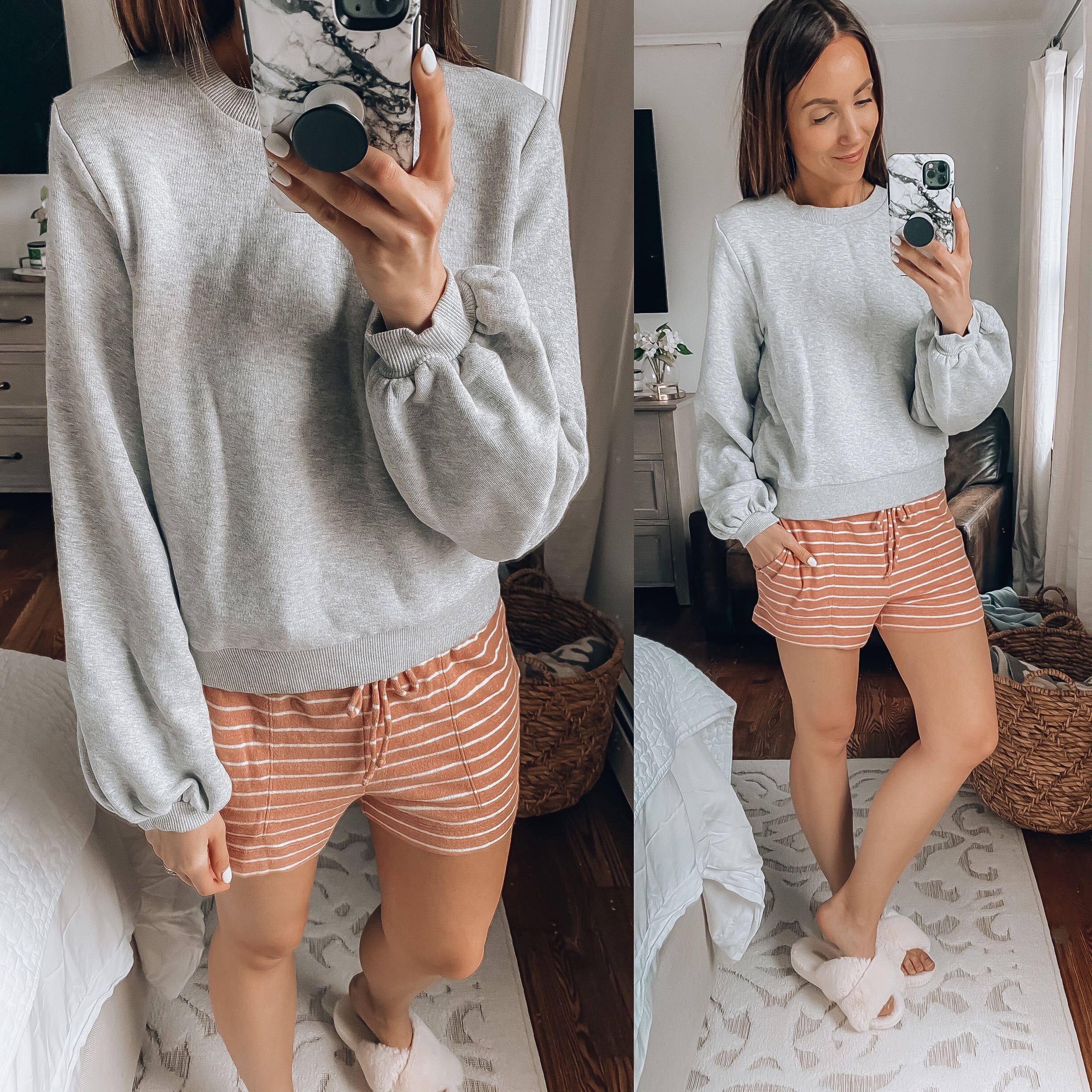 OVERALLS // TANK // CHAMBRAY SHIRT // MOTO JACKET // DENIM JACKET
SANDALS // ESPADRILLES // SNEAKERS // MULES
Last but not least, are these fun overalls. I got so many requests from you girls asking about how to style these! I am wearing size small. They are lightweight, available in 4 different colors and love the way they look with a fitted tank. For more of an athleisure look, add a denim jacket and sneakers or up the notch with a cute moto jacket. This one is actually on major sale and under $30.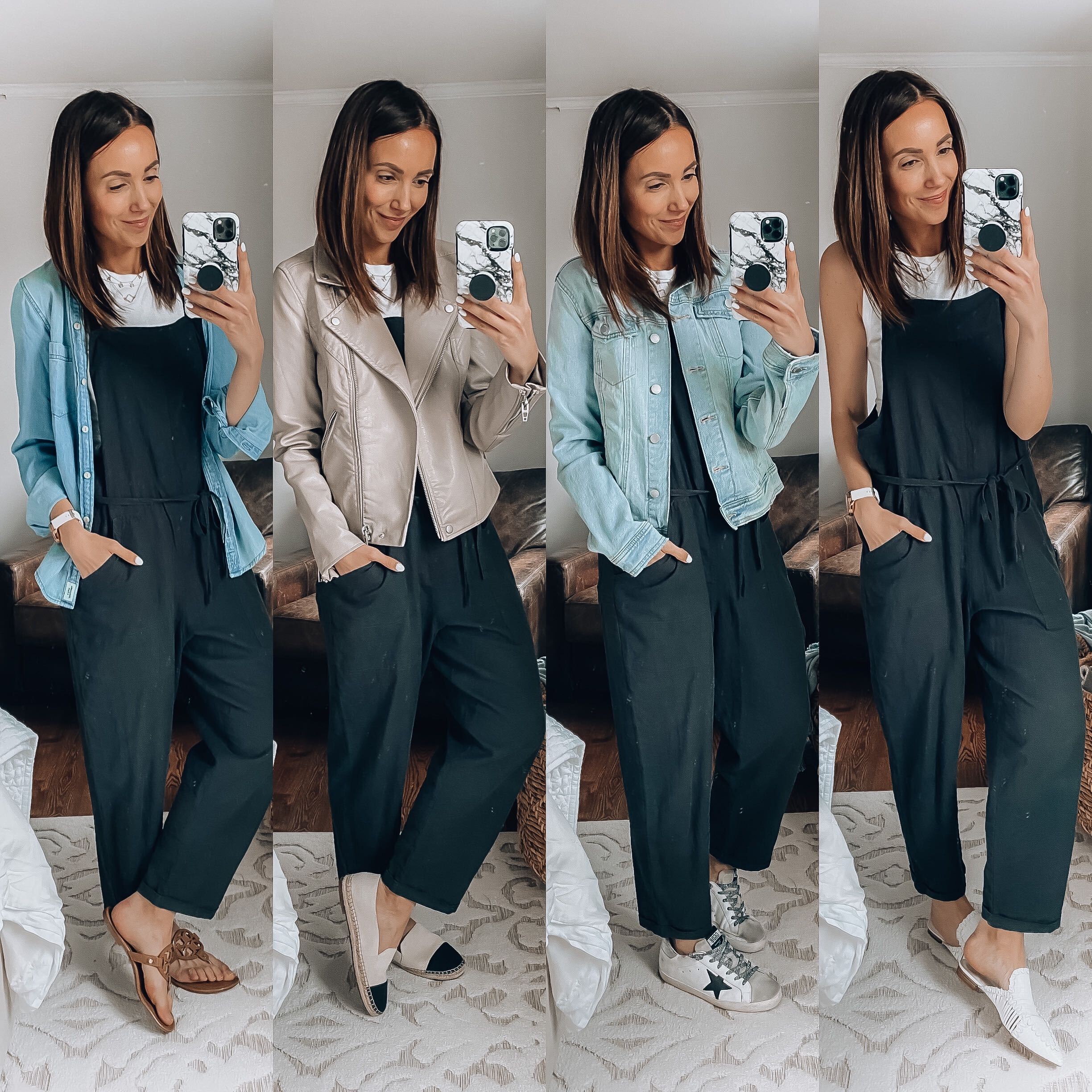 Shoe Finds
SANDALS // METALLIC MULES // SNAKESKIN SLIPONS // ROSE GOLD MULES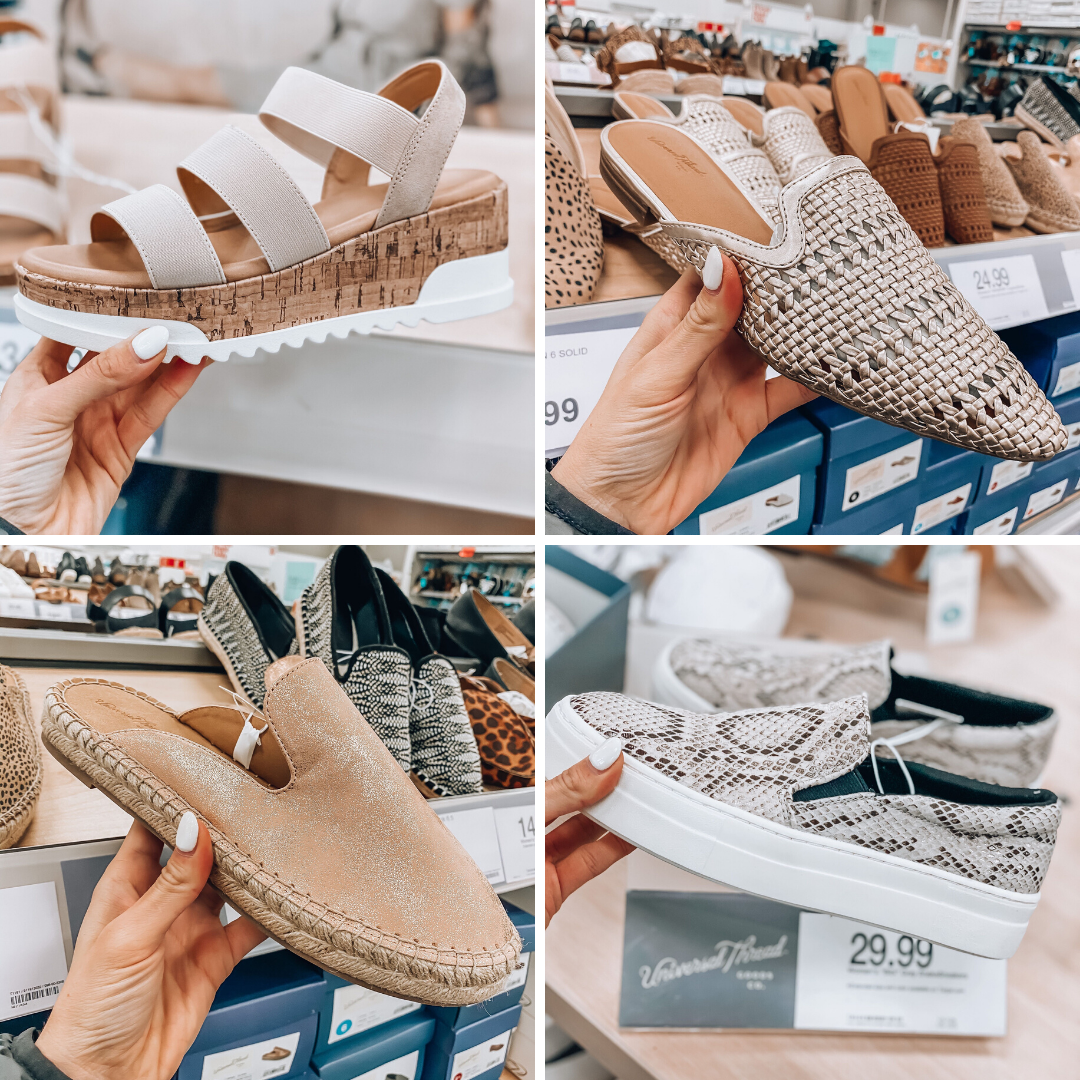 Readers' Picks
Our FB group is pretty small but pretty exciting. It has been really fun to connect and feel like we're all shopping together. I love seeing what you pick out and why you're loving the items. I have a feeling things will get a lot more exciting once we can actually shop in the store.
Comments from Readers
"The gel eye masks are amazing." – Megan 
"All over exfoliating it was awesome and smelled great" – Catherine
"Obsessed with this 5 wick candle that smells amazing" – Grace
"Loving this for my curly hair!" -Sara
JEANS // CURL CREAM // EYE GELS // SANDALS // DIFFUSER
TEE // SERVING PLATTER // 5 WICK CANDLE // BODY SCRUB // OVERALLS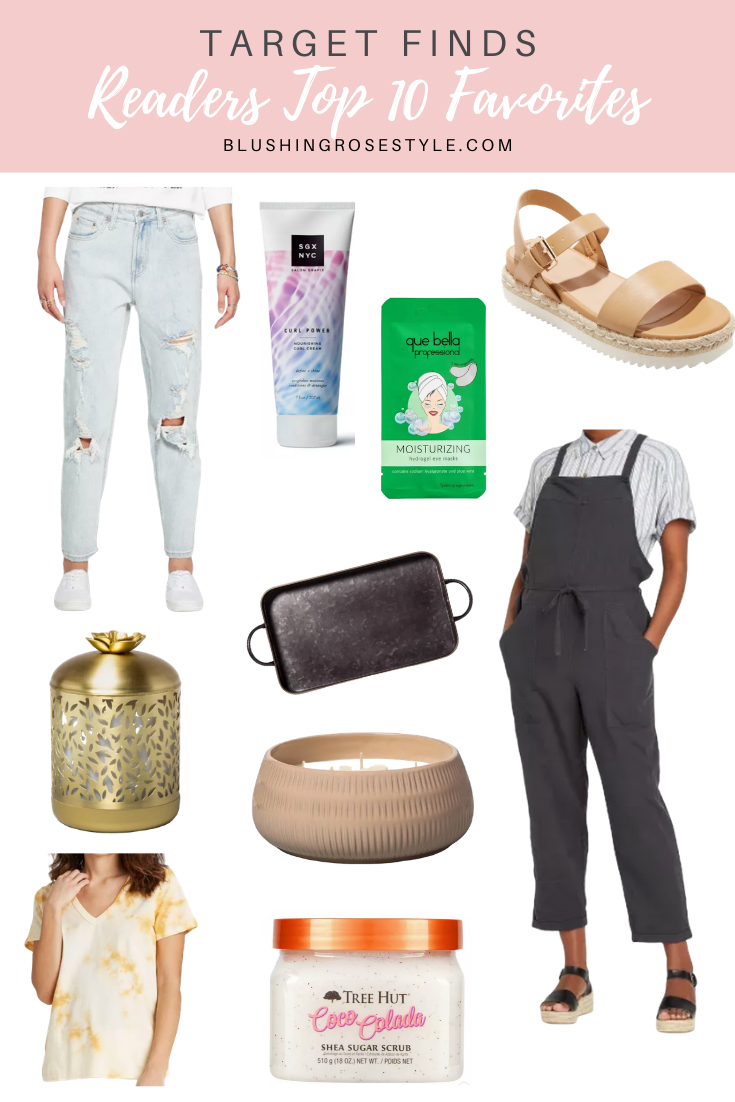 Thanks so much for reading Blushing Rose Style!