Hey girls. Hope you all are having a great weekend so far. NY is finally on board weather wise, and we are getting some much needed sunshine. Last week I went though my closet to organize and really evaluate my spring and summer wardrobe needs. I wanted to share some of my favorite pieces from the last few seasons, pieces I still love and continue to wear.
All the items are actually from Nordstrom, which is definitely one of my favorite retailers. It caters to all budgets and the customer service experience never disappoints. And best part – free shipping and returns on all orders!
LINEN JOGGERS & SOLUDOS SANDALS
If you are my long-time reader, you already know about these joggers. I have had them for 3 years now. In fact, I love them so much, I also own them in the navy color. I am so excited to see them back in stock. Seriously, you will love them! So comfy, flattering fit and so versatile. Dress them up with a cami and block heel sandals, or style casually with a tee and sneakers (or flip flops). Size wise, I recommend sizing down. I usually wear size small in bottoms, I am wearing size xs. Tip: I do not put these in dryer, I lay them out to air dry.
TEE // JOGGERS // SANDALS // NECKLACE // BAG // SUNGLASSES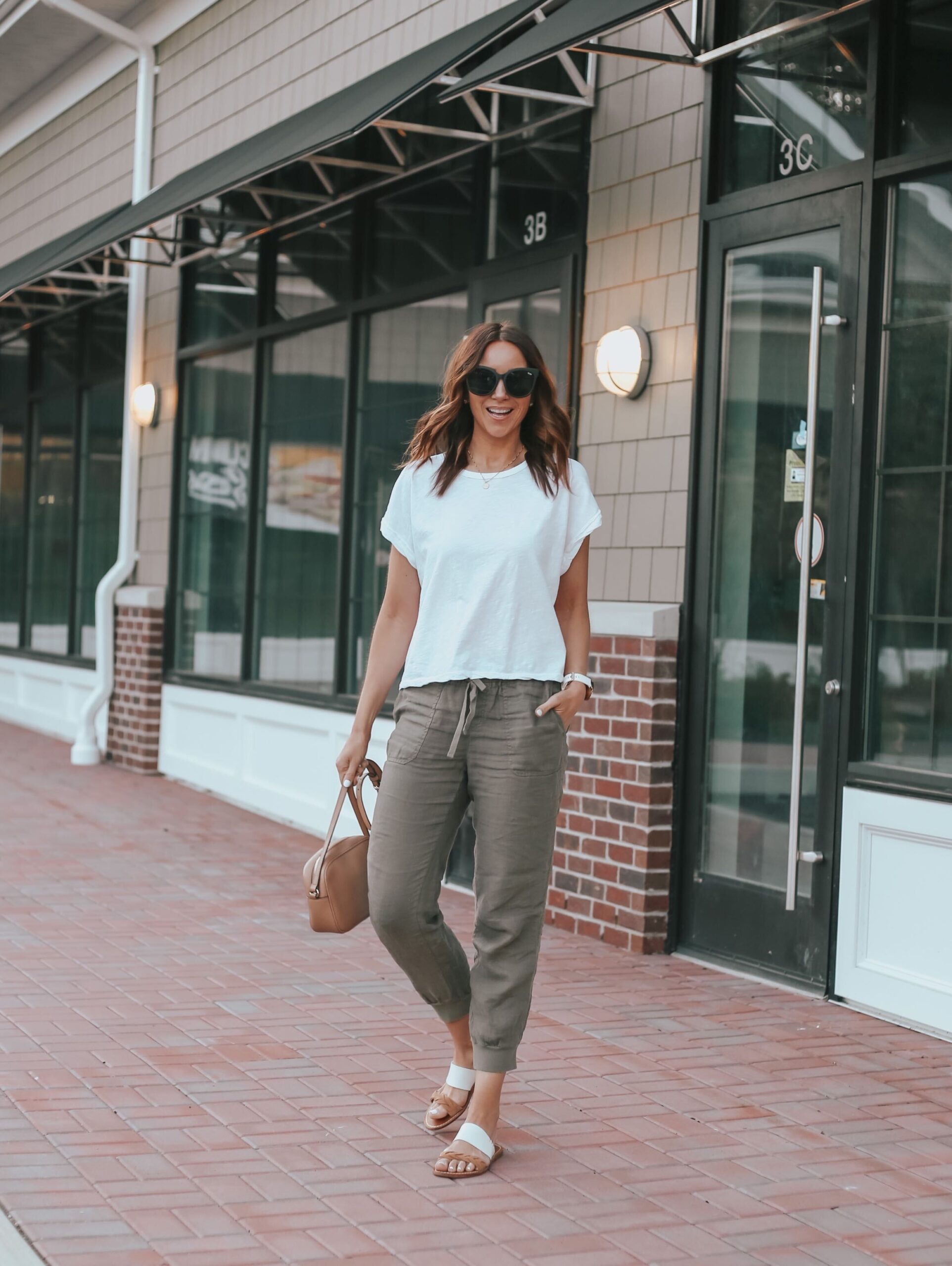 The quality of these sandals is amazing, they will last for years to come. Not only are they cute and comfy but still look good years later. I recommend sizing up by half size.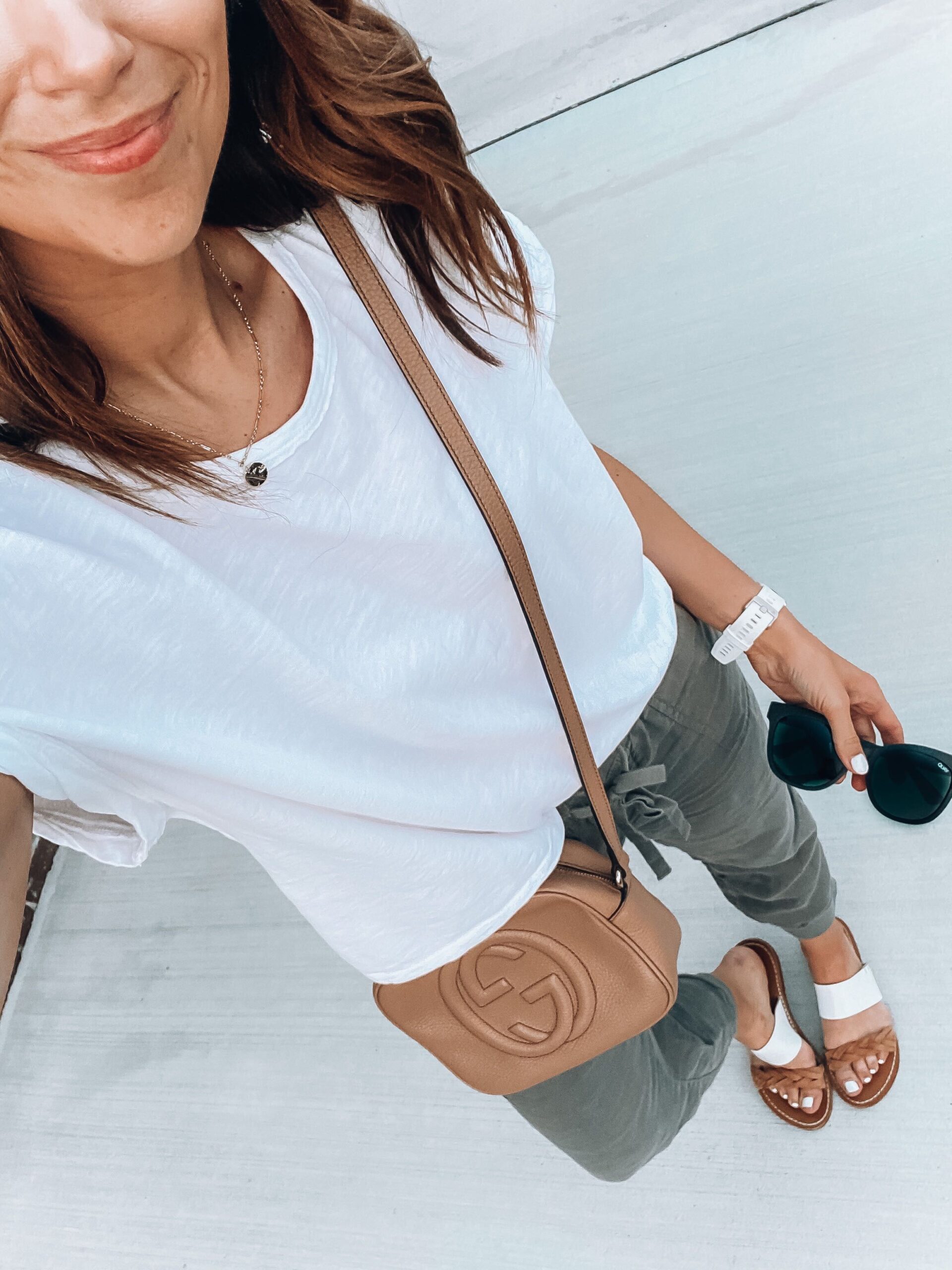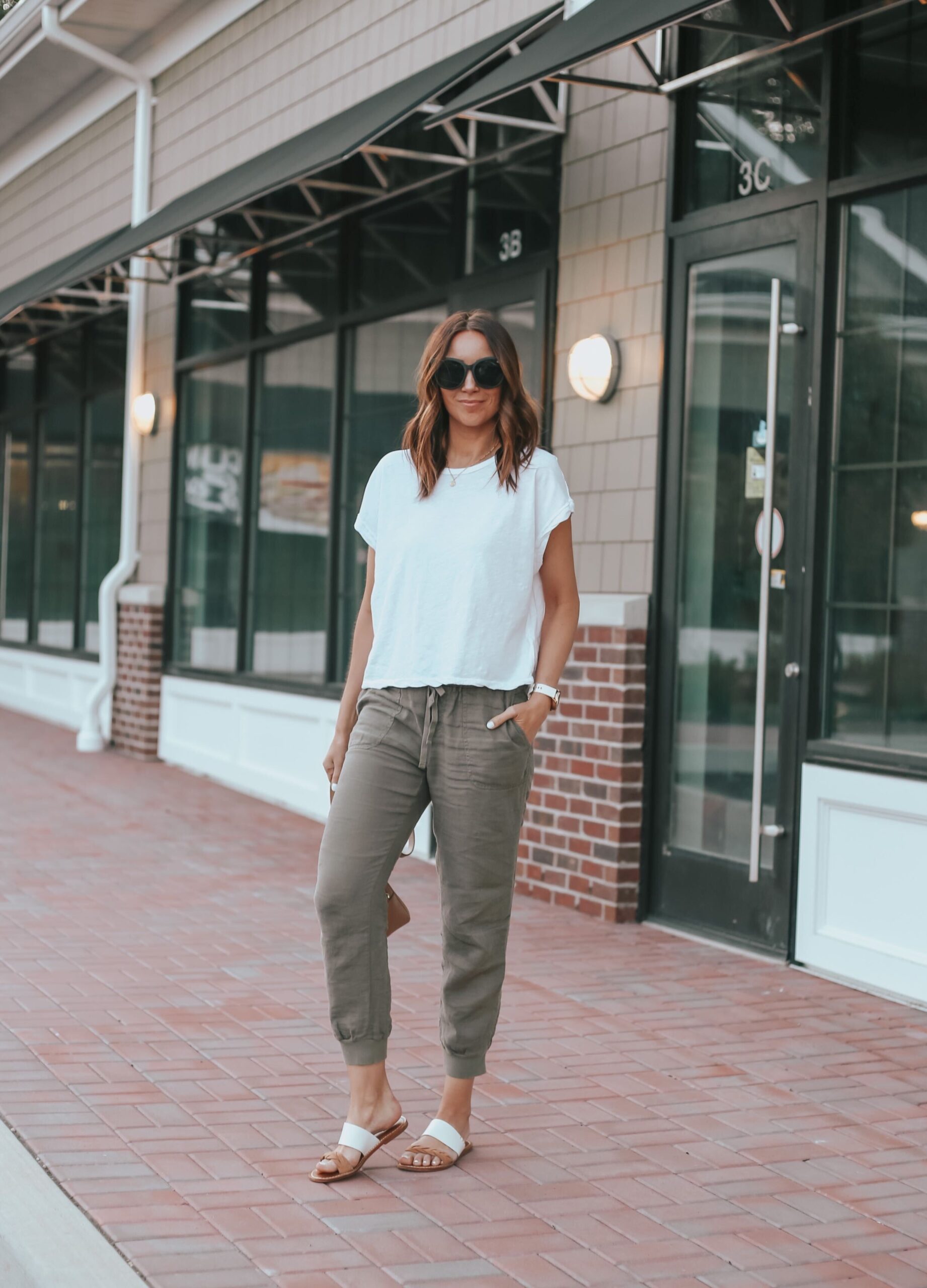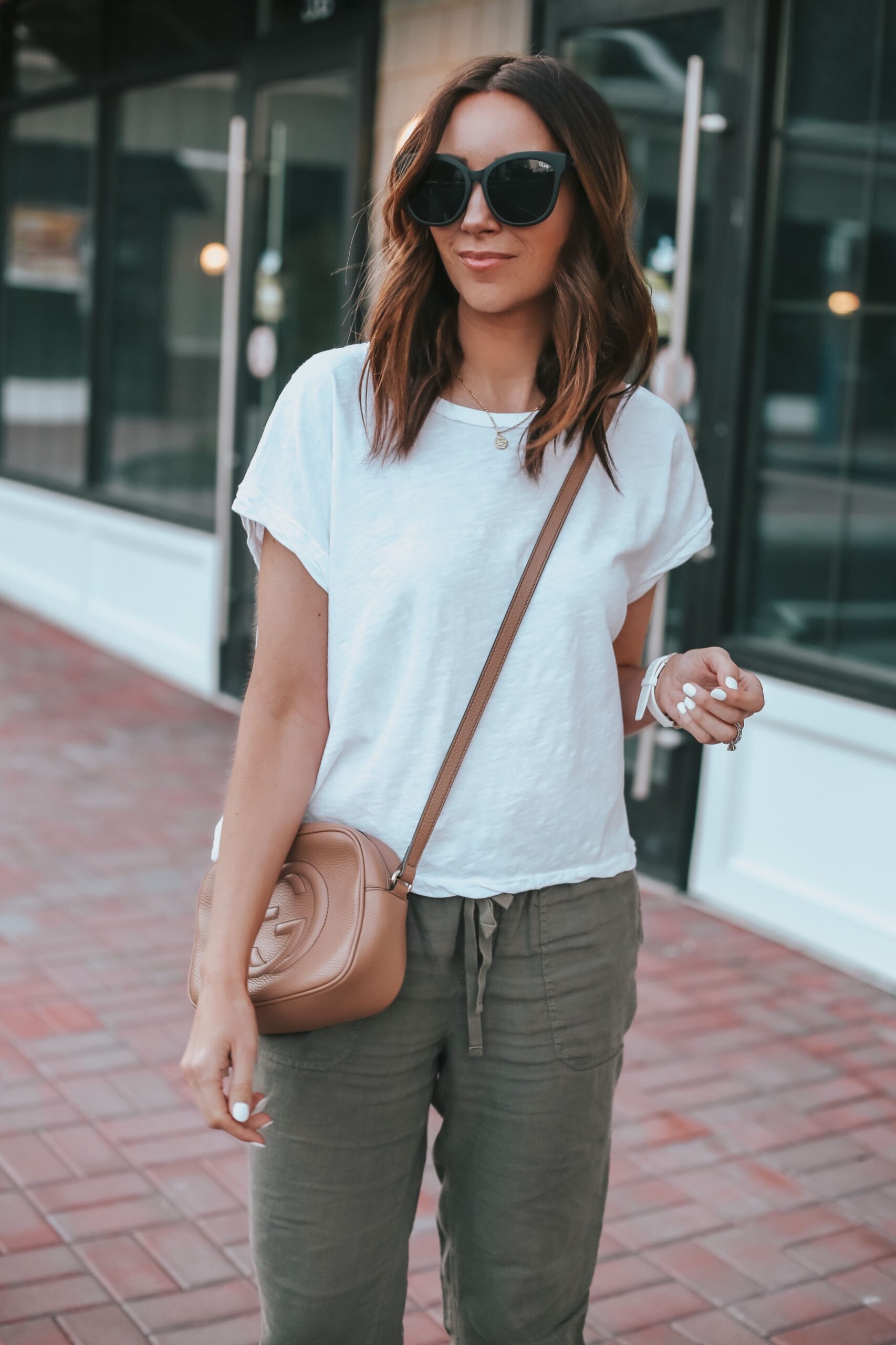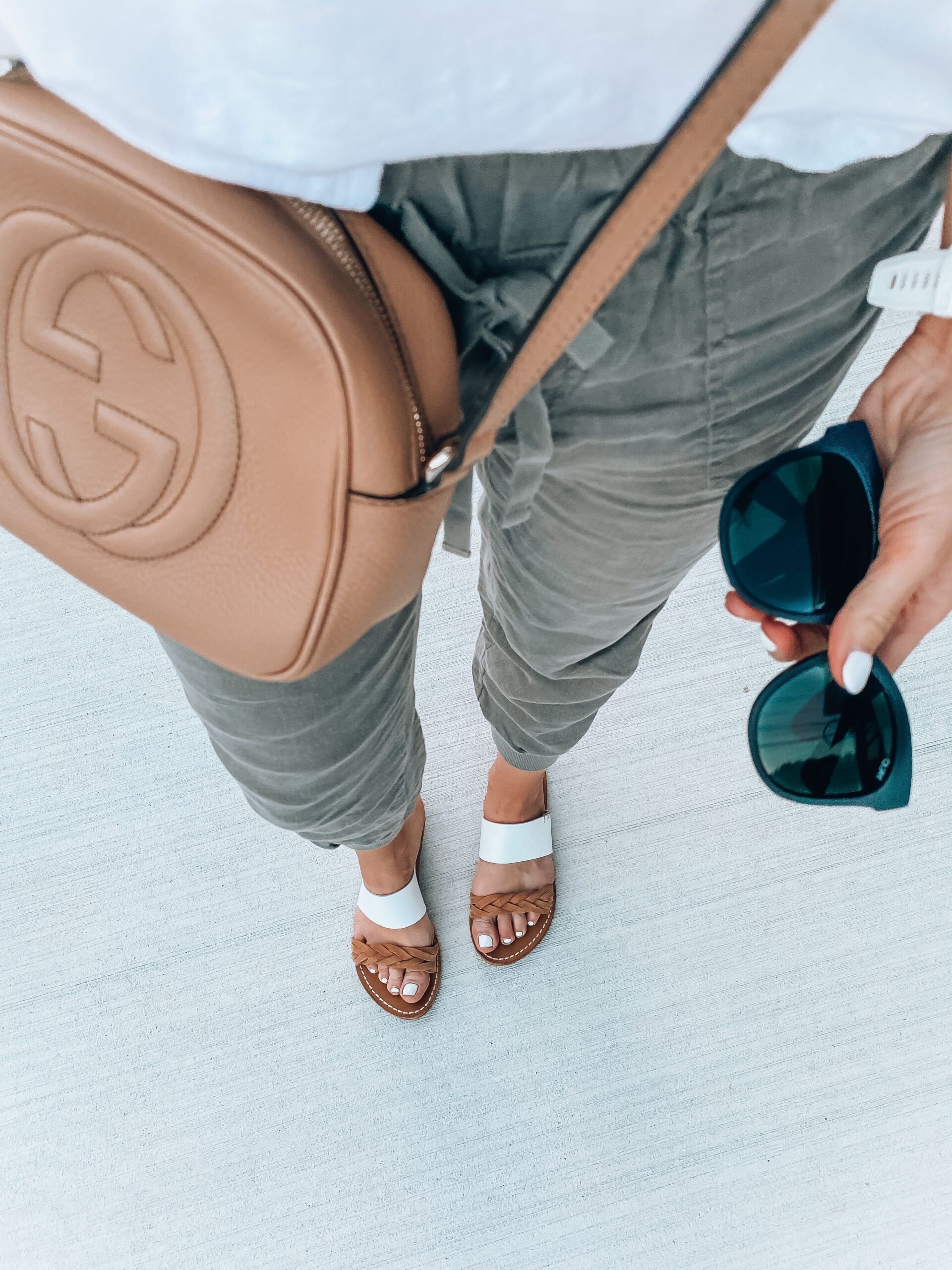 LINEN CARDIGAN & AGOLDE SHORTS
I have had this linen cardigan for years! I own it in 3 different color options. I love that it's light and airy, the linen blend fabric is great for this time of the year. I can honestly say I wear it spring, summer and early fall. Out of all the colors, the tan cobblestone may just be my favorite. When I saw the updated version on Nordstrom's site. I grabbed it immediately … you know just in case haha. Great news is, it is currently marked down 40% . It fits tts, I am wearing XS.
Now, let's chat about the shorts. I know these are a splurge item for sure. But totally worth the price in my opinion. I love the fit, length and the wash. This will be my 4th summer rocking these shorts. Size wise, I did size up by one size (as I do in all jean shorts).
SHORTS // TANK // CARDIGAN // BAG // SNEAKERS// NECKLACE // EARRINGS // SUNGLASSES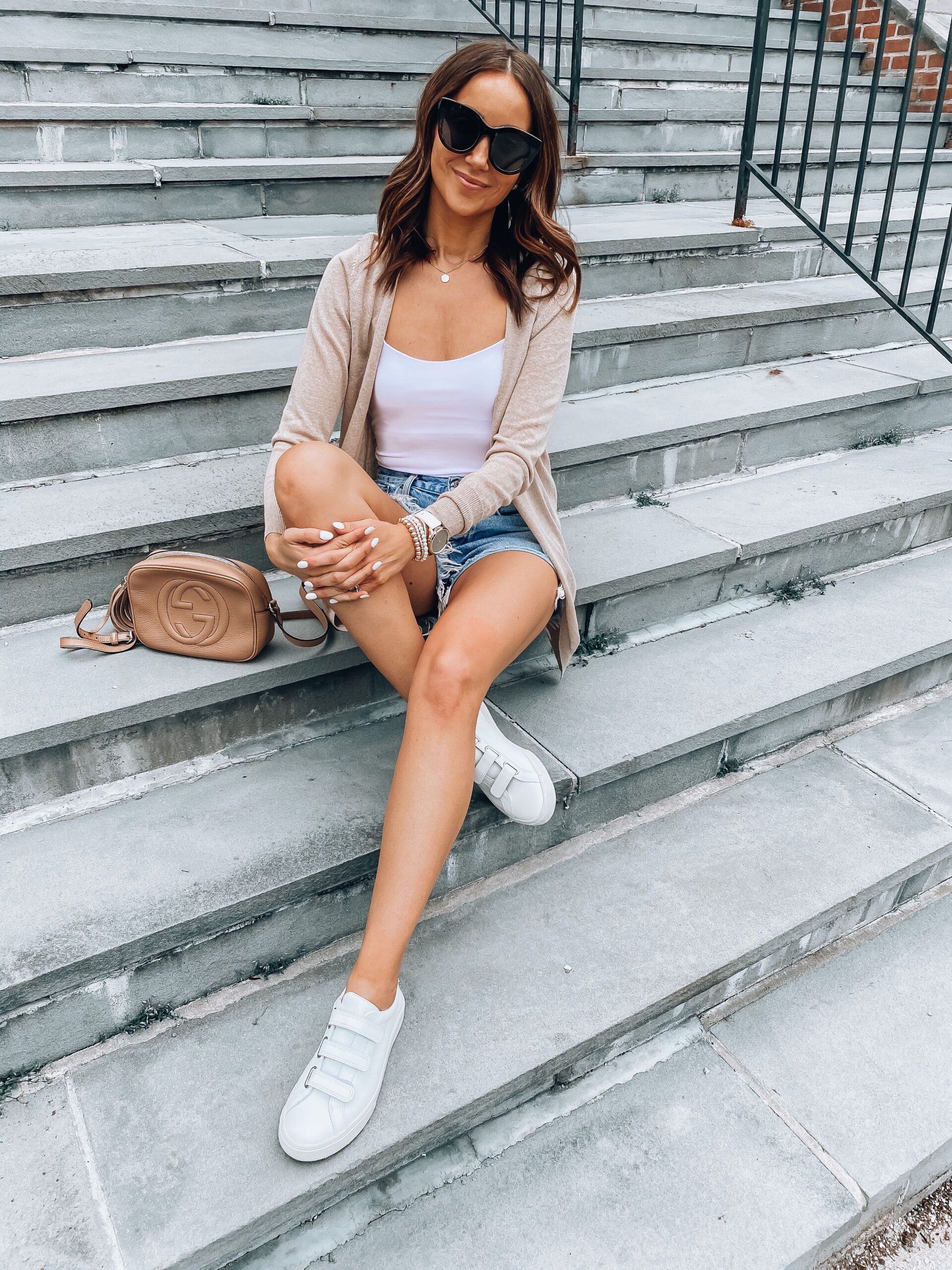 I was curious what you girls thought of the vintage sneaker trend. I was not surprised to see (based on the poll I did on IG) that most of you loved it! This is actually my first pair of velcro sneakers. I guess that would be a lie… first pair since my childhood. I love these Veja sneakers. So comfy straight out of the box, no need to break them in. Fit is TTS.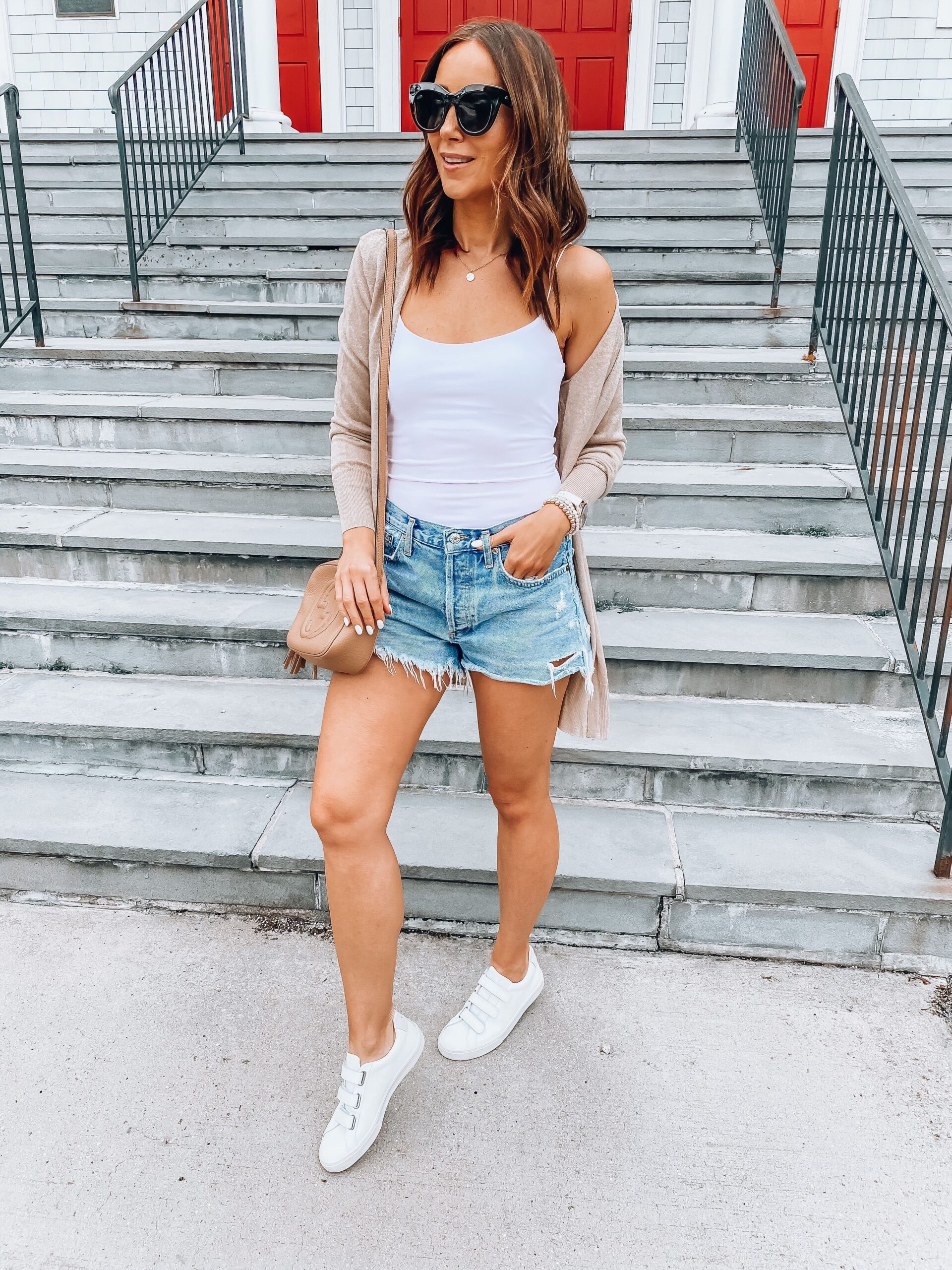 I own this tank in several colors. It is such a great layering piece. Wear it under blazers or cardigans for workwear or pair it with jeans and shorts for your casual looks.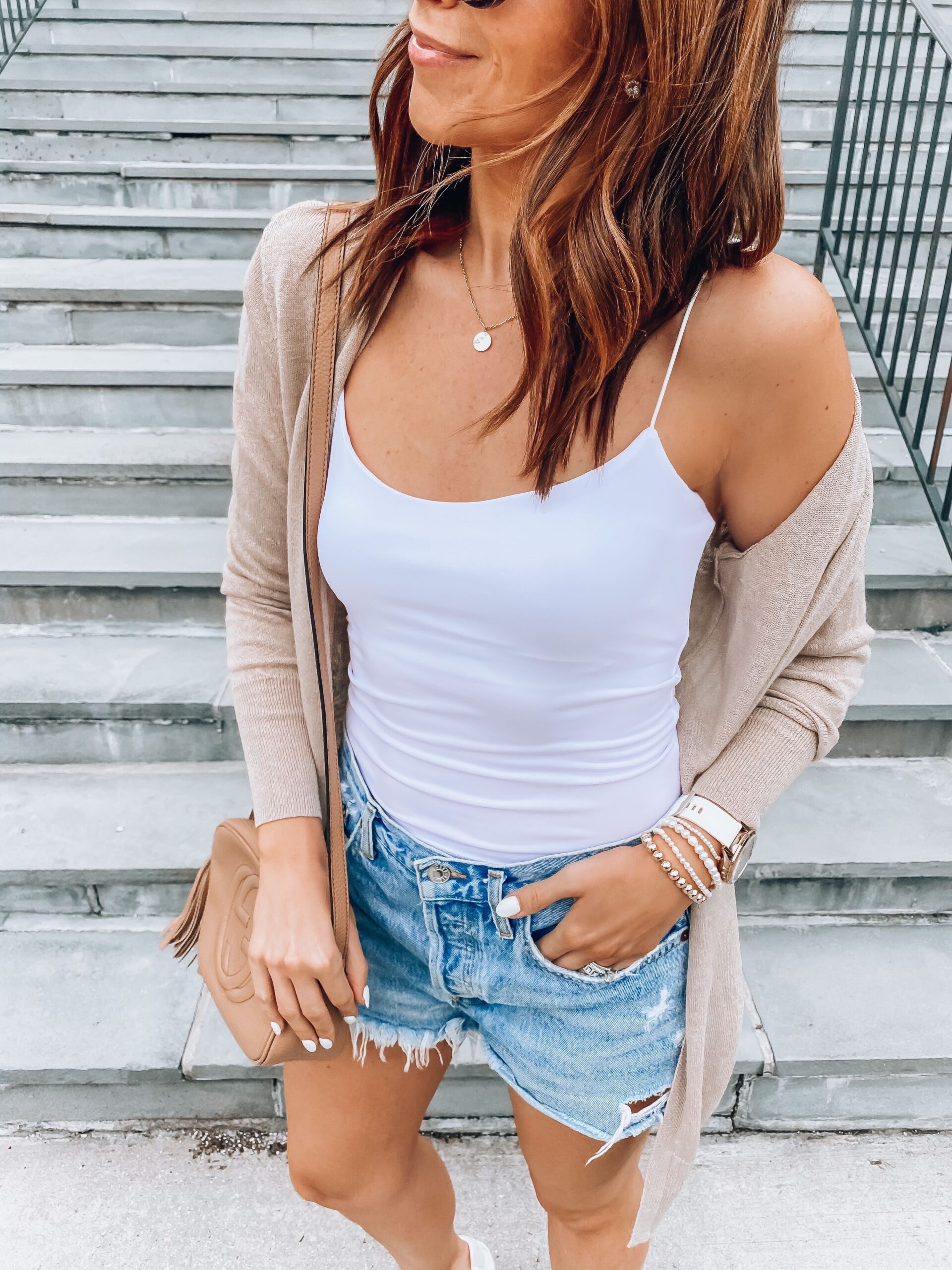 Thank you so much for visiting Blushing Rose Style. And very special thanks to Nordstrom for partnering with me on this post. As always, all views and opinions are mine.