Phew it was long overdue but I finally got started on organizing my bathroom cabinet. I know it sounds so small but it's been a few years since I did a good clean up. And by clean up I mean sorting through and organizing expired and unused or partially empty products.
PSA the shelf life of skincare and beauty products is shorter than you may think. Save your skin, toss the old stuff. My makeup / vanity area is located just outside of the master bathroom. Even though it is so nice to have a dedicated space, the storage space is very limited. Small bathrooms or spaces can be quite challenging to organize and maintain in top shape.

Bathroom Organization Ideas For Small Spaces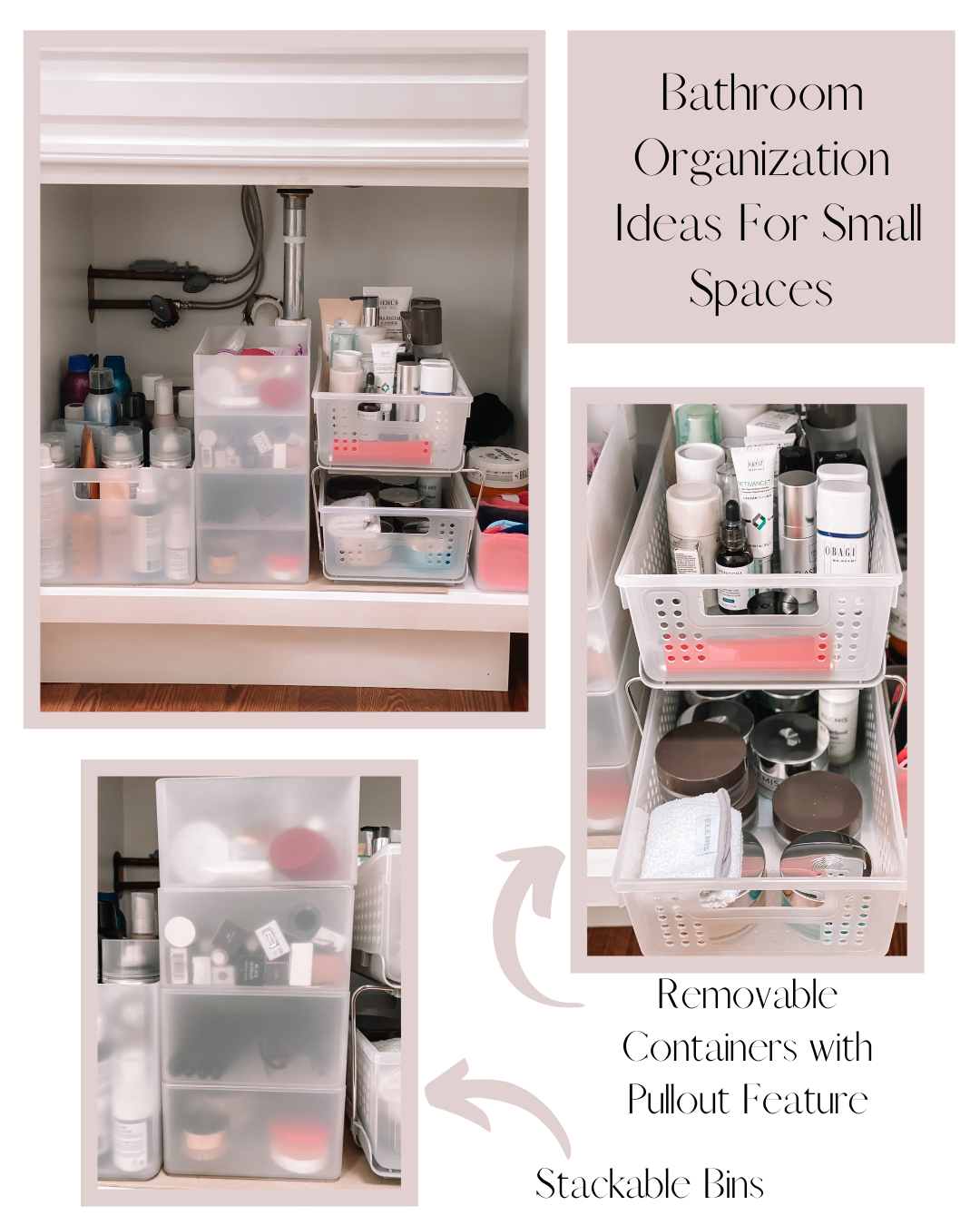 Toss the old stuff – I know it can be hard but if you haven't used that product (and the container has been opened) in the last 4-6 month, it belongs in the trash.
Use stackable bins to maximize the (height of) the space
Use lazy susan organizers – super convenient
Removable containers with pullout features are game changers! It is just like having additional drawers.
Assign areas for specific products / needs. I decided to use my under the sink cabinet for my skincare, hair and beauty products. However I moved all the styling tools and hair accessories, brushes, etc. to another cabinet. The tools and the cords always made this area look messy, and there was just not enough space. And Reese (my 10 year old daughter) and I share the hair tools and brushes and her idea of putting things away neatly is just not … ugh she's a messy gal.
BIN // TRAY // MINI TIERED ORGANIZER // TIERED ORGANIZER // TOTE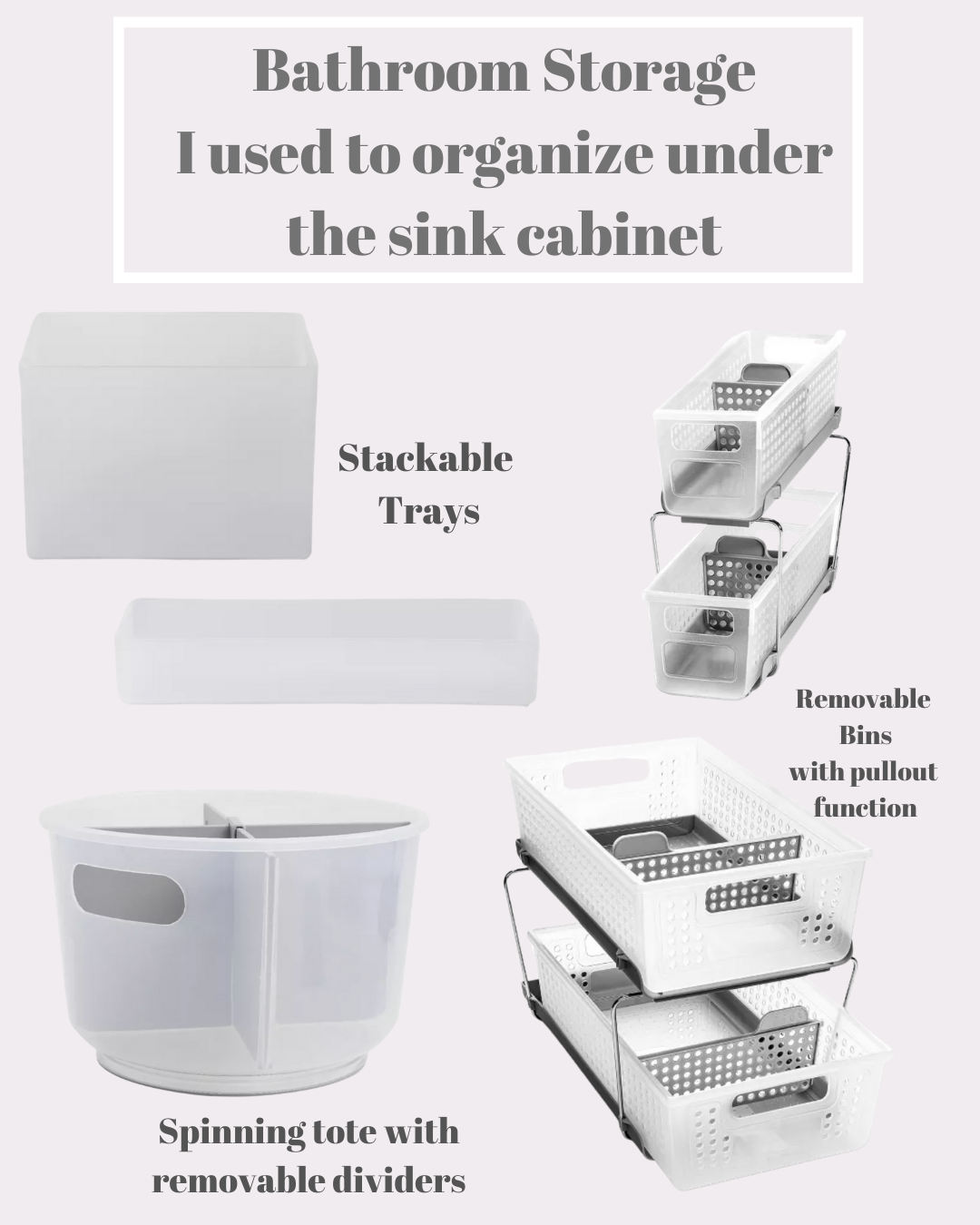 If you are looking for ideas on how to organize your makeup, beauty tools and jewelry, definitely check out THIS POST with acrylic organizers I snagged from Amazon. Here are my two favorites for makeup.
This rotating organizer keeps makeup and products all in one place and easily accessible.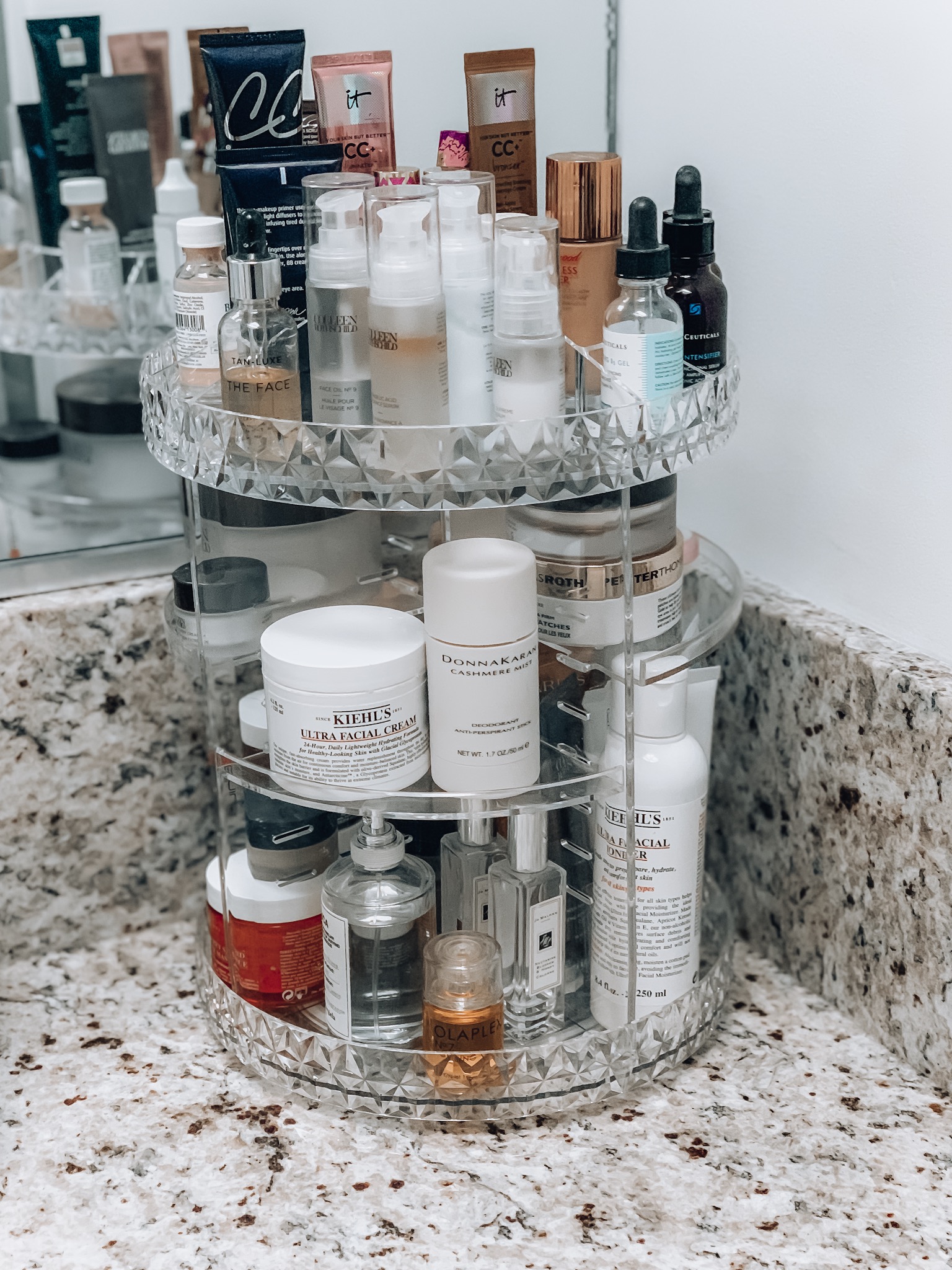 For palettes and lippies I love this storage case.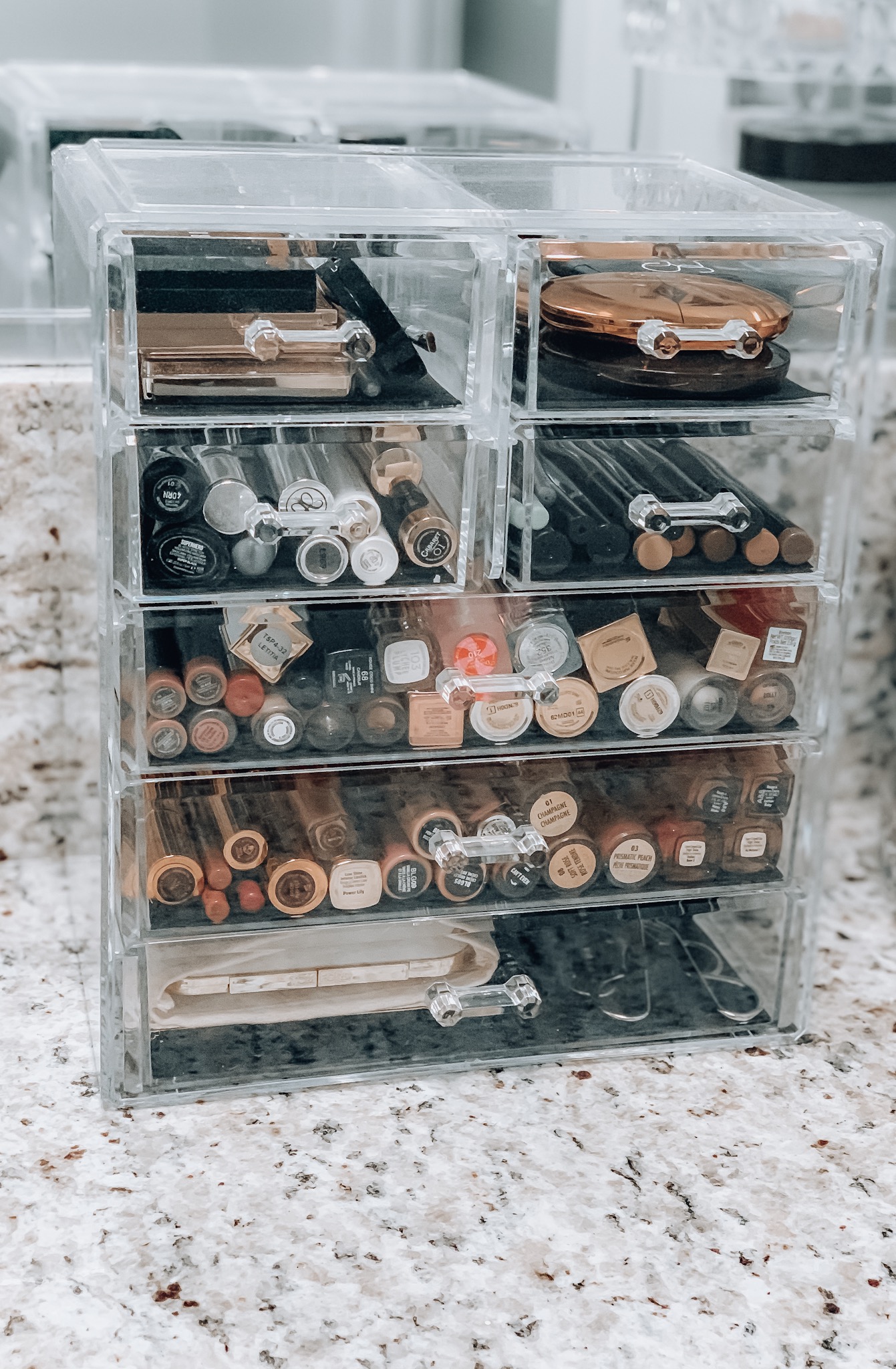 Other Bathroom Organizers
1 // 2 // 3 // 4 // 5 // 6 // 7 // 8 // 9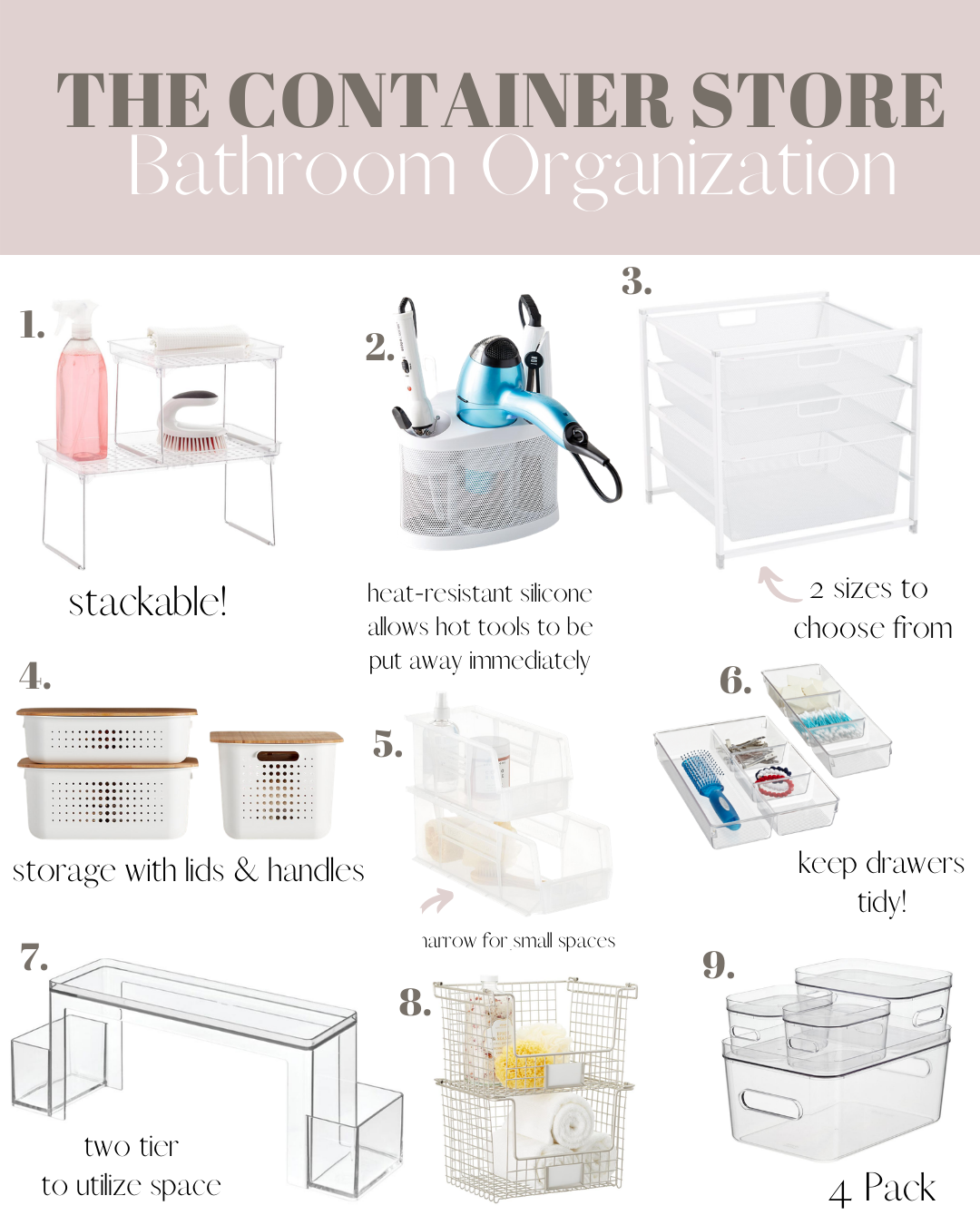 1 // 2 // 3 // 4 // 5 // 6 // 7 // 8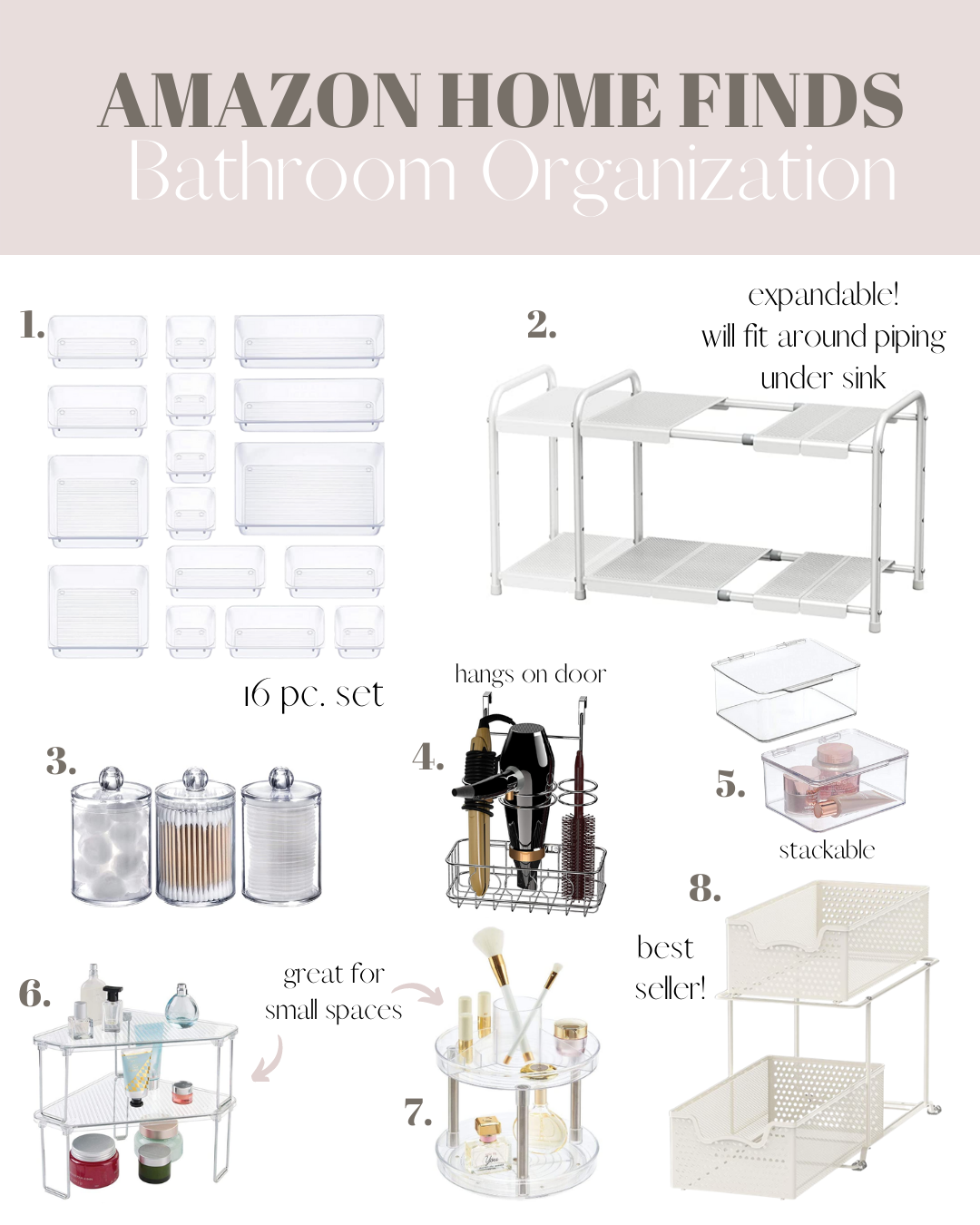 Happy organizing!