I made apple cinnamon scones and I am so darn proud, hehe. I love baking but I have never made the scones before. We recently discovered a local bakery and John has been picking up baked goods probably 3-4x per week. Reese was obsessed with their cinnamon scones. Now, I should tell you my daughter is a super picky eater, so when she likes something we get excited around here. Well, sadly the bakery stopped making the scones she loved *insert cry face emoji right here* I was determined to recreate the recipe just for her.
I have been searching on Pinterest, Food Network and all over social media for just the right recipe. I learned a ton about scones (yep, there are many things you should know ) from Sally's Bake Blog. After my research was done, I made my own recipe, and then tweaked it a couple of times. I feel it's delicious enough, where it's worth sharing.
Apple Cinnamon Scones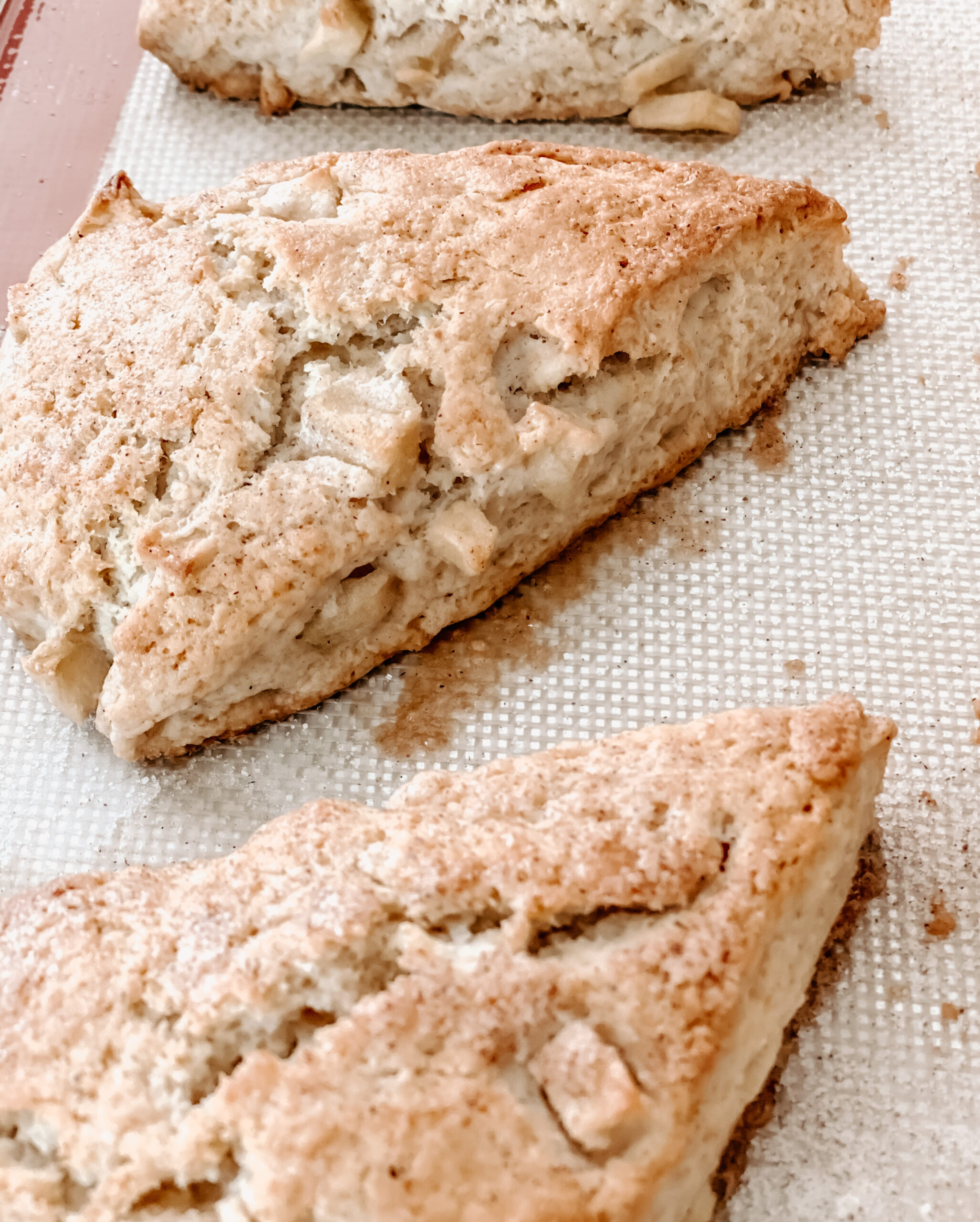 Apple Mixture
One big Granny Smith apple peeled and cut into small bites (I also tried the recipe with two small apples, and added additional brown sugar, and it was just as good)
1 tablespoon of butter
2 tablespoons of brown sugar
1/4 teaspoon of apple pie spice
Dash of cinnamon
Directions
Place everything in small sauce pan on low to medium heat- butter will  melt, stir frequently
Simmer until apples are soft (about 10 minutes)
Allow mixture to cool completely
Use a strainer to separate the liquid from the apples, set aside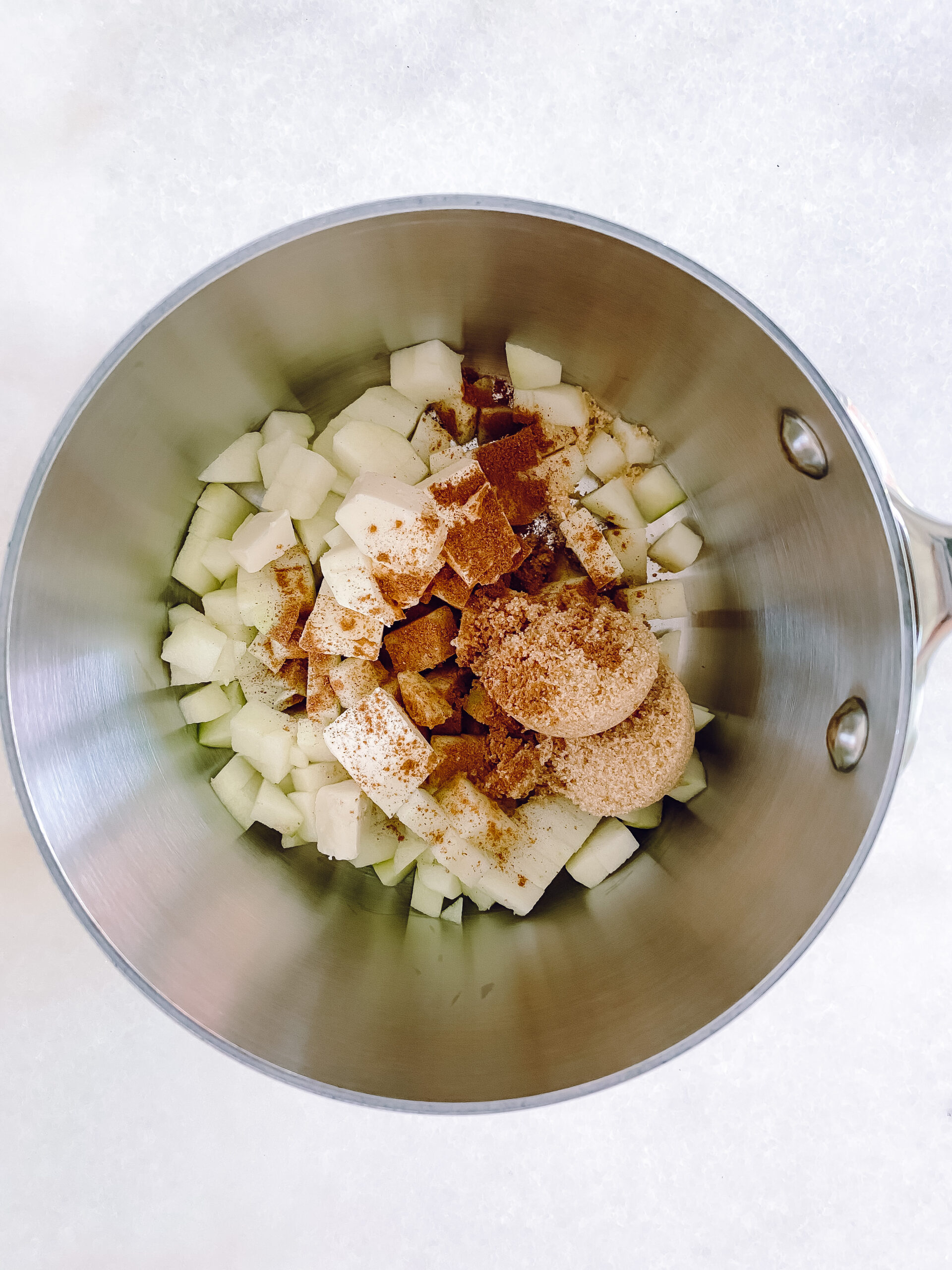 Dry Ingredients
2 cups all purpose flour
1/2 cup sugar
1 teaspoon of baking powder
1/4 teaspoon baking soda
1/2 teaspoon salt
dash of cinammon
1 stick of unsalted butter – frozen and grated


Directions

Combine flour, sugar, baking powder, baking soda, cinnamon and salt
Use a fine greater for the butter, add to the flour mixture. You can use pastry cutter. I actually do not own one, so I used a fork and finger tips.
Add the cooked apples (without the liquid)
Toss around in the flour mixture
TIP: keep the butter as cold as possible. Tips from Sally's Bake Blog recommend freezing butter and using a grater. She mentions cold butter in small pieces will keep scones from spreading while baking. The colder the butter, the better. Think how cookies bake, they flatten and spread in the oven. With scones the goal is to keep them from spreading and that will result in crisp edges and moist, buttery scone.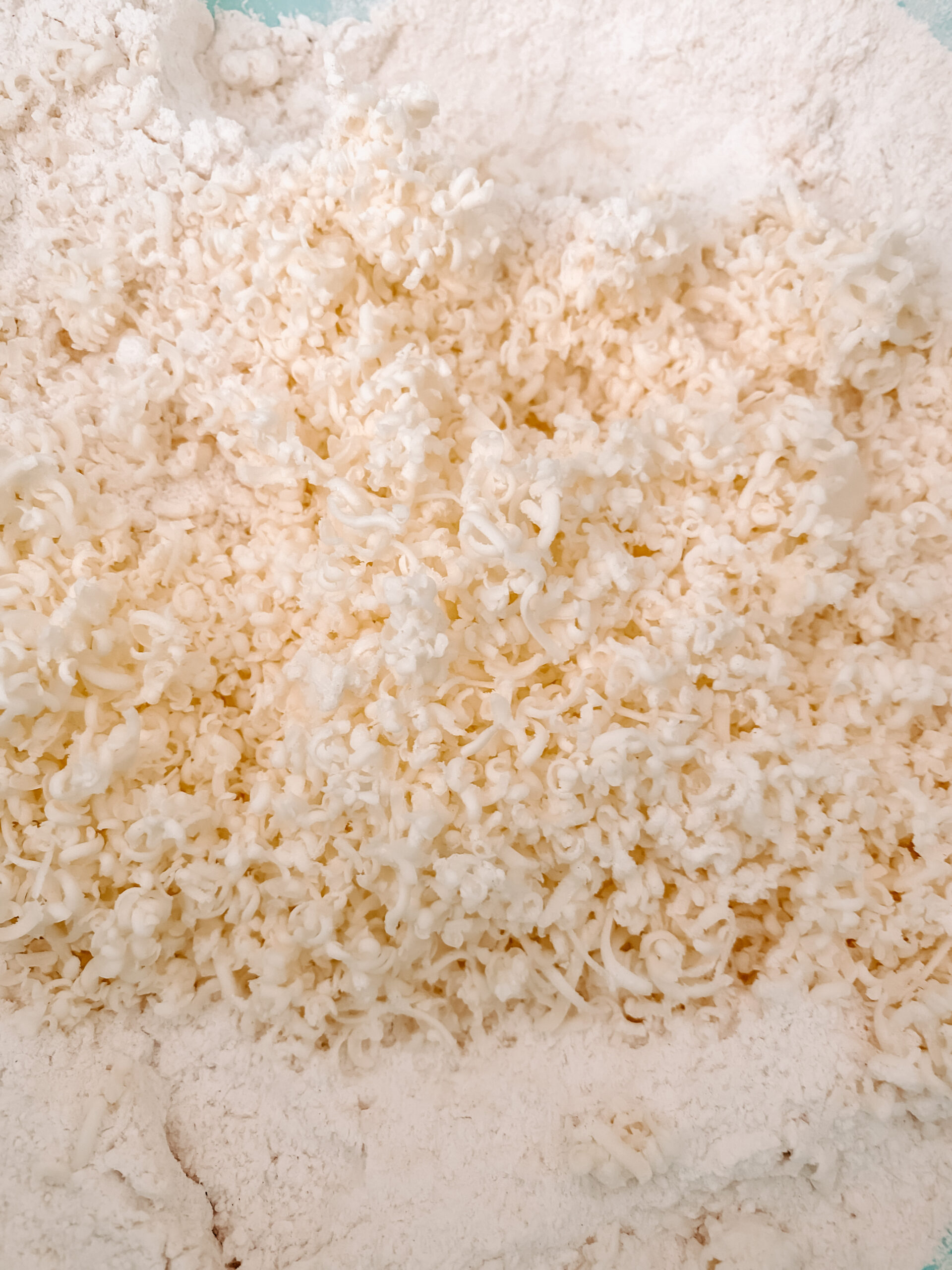 Wet Ingredients
2/3 of a cup of heavy cream (remember to use wet measuring cup)
1 teaspoon of vanilla extract
one egg
dash of cinnamon
Directions
combine with a whisk or fork
Make a well in the dry ingredients, add wet ingredients  (I used rubber spatula)
Add the cooked apple syrup
Fold with a spatula until dough forms
Place the dough on a floured surface and fold over several times.
Shape dough into a circle, cut the scones
Refrigerate for 15-20 min
Brush the top of the scones with heavy cream
Optional: sprinkle with sugar mixture (1 tablespoon of sugar, 1/4 tsp of apple pie spice, dash of cinnamon)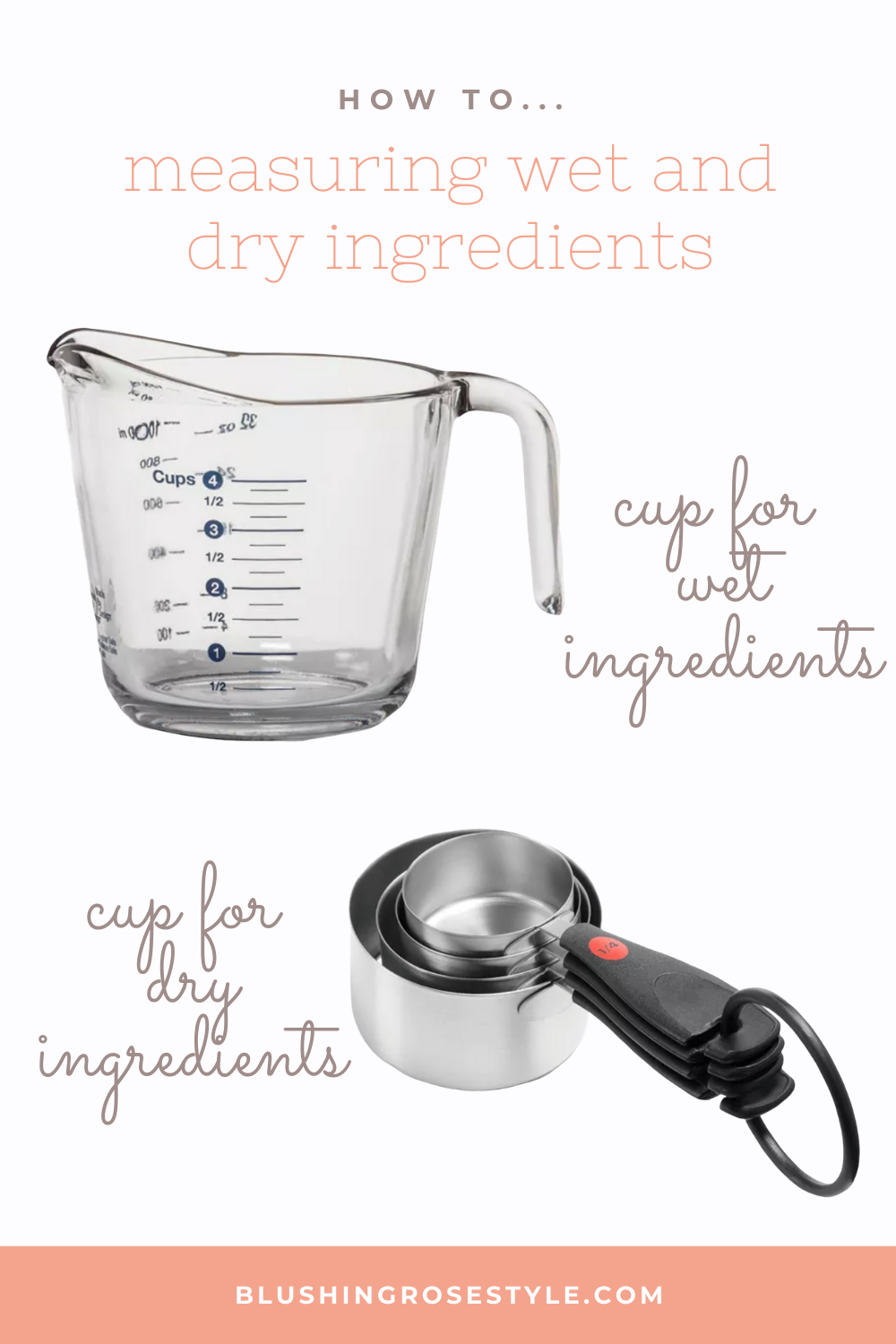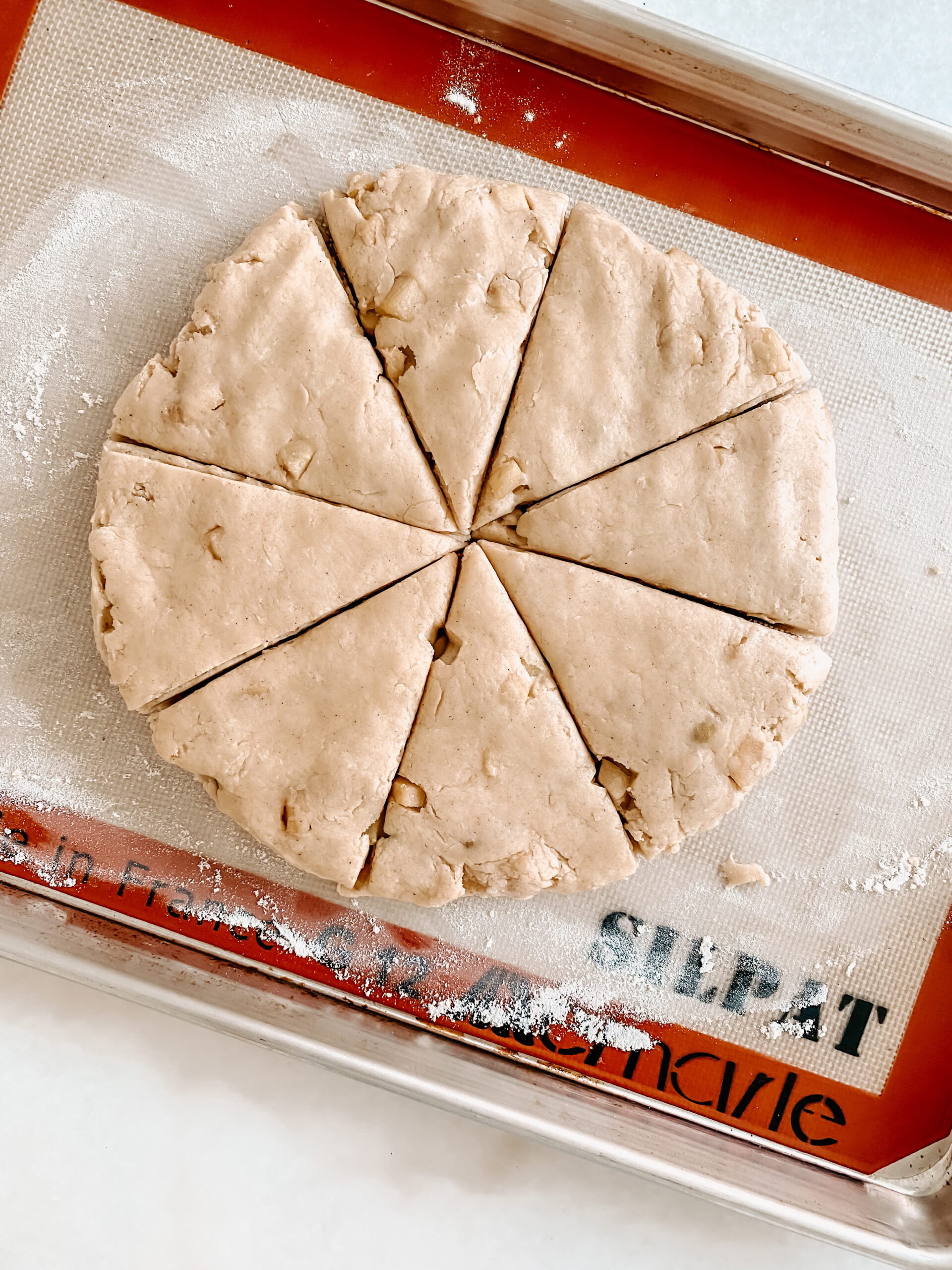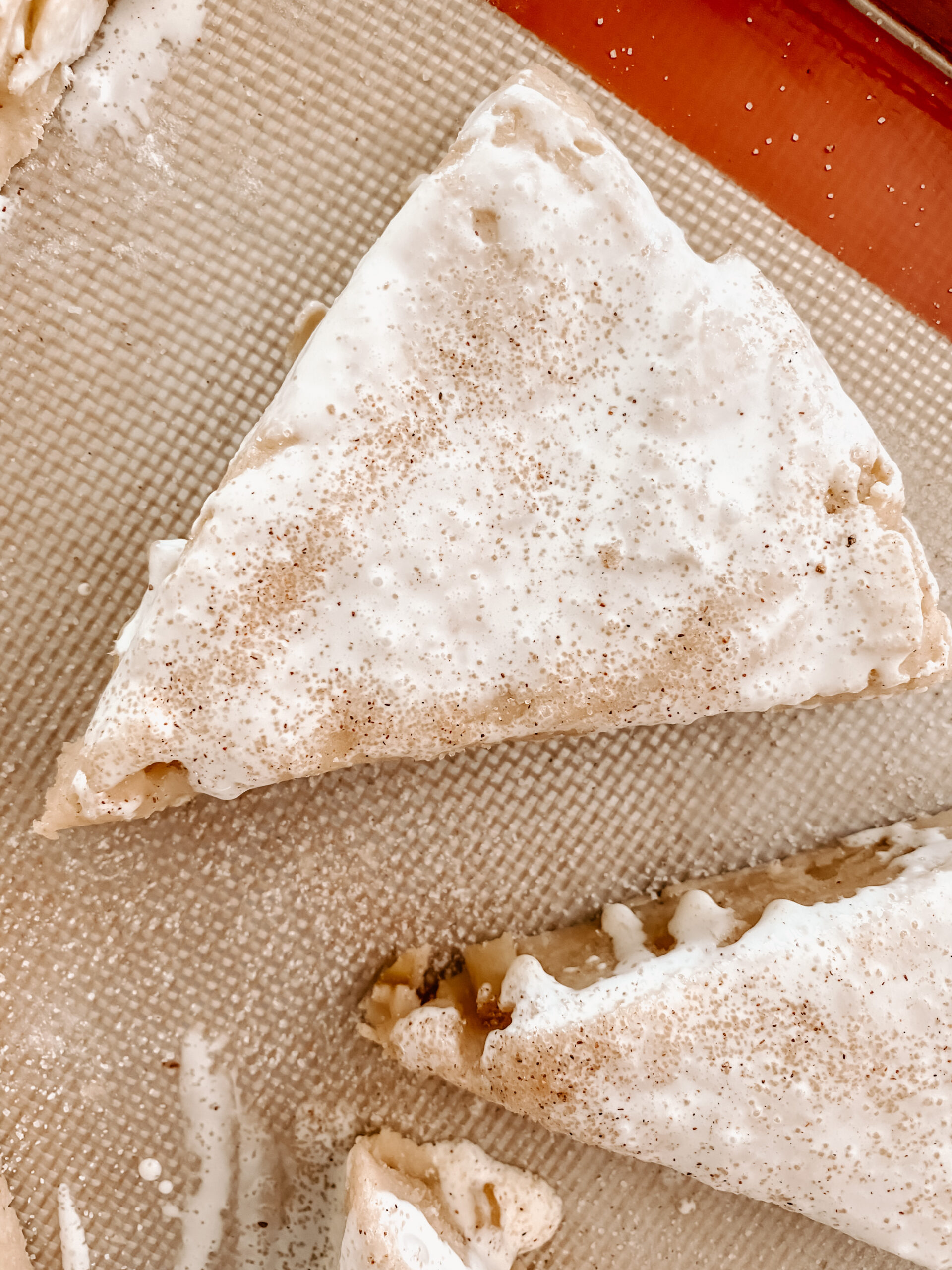 COOKING DIRECTIONS
Bake on a baking sheet lined with parchment paper (or silicone mat) at 400 degrees for 20 minutes. Baking time may vary based on your oven (I also turn the pan around half way through baking time).
My apple cinnamon scones are so yummy. These are not overly sweet, if you are looking for a sweet treat consider topping these with a drizzle of vanilla icing or caramel sauce.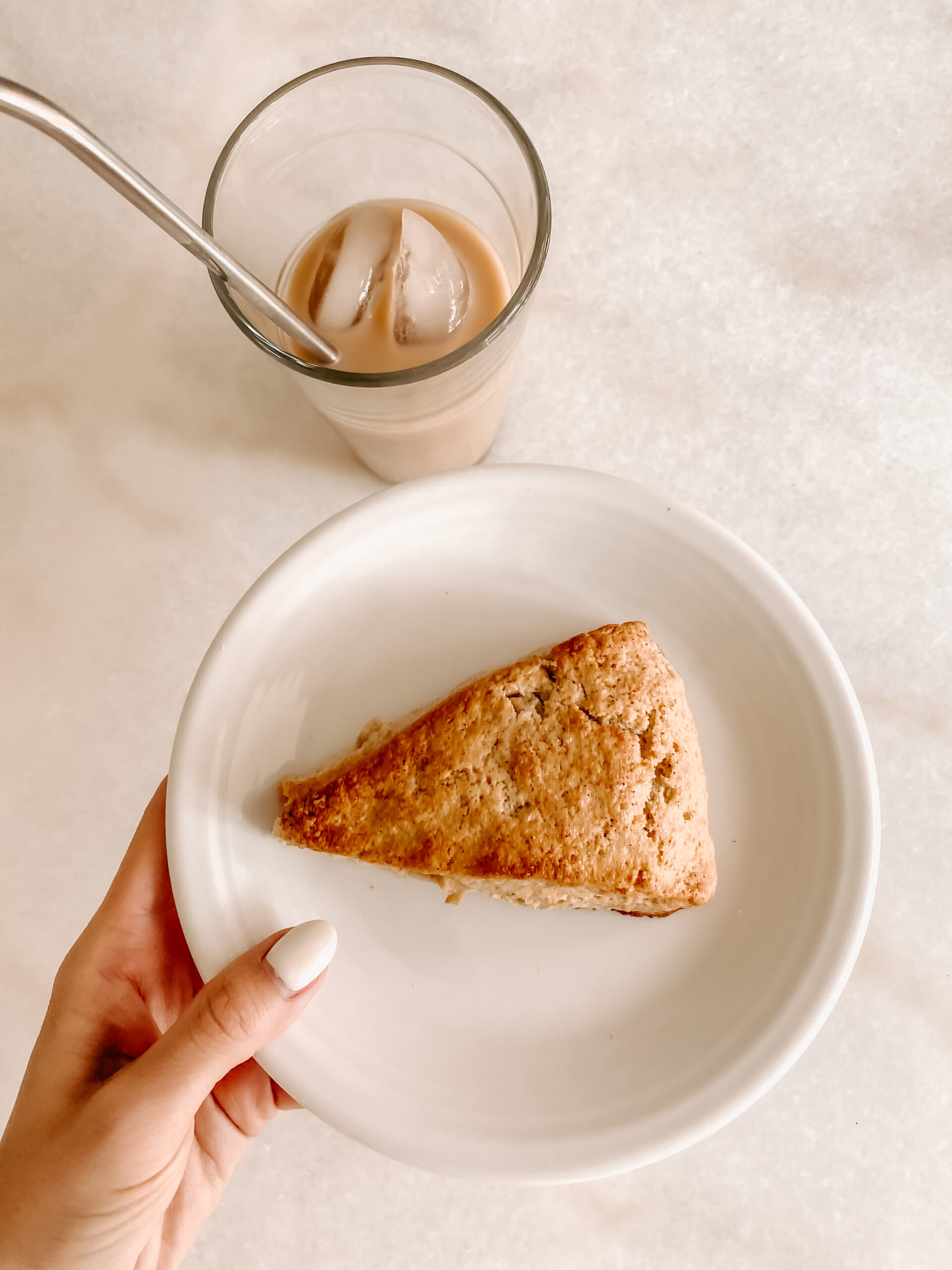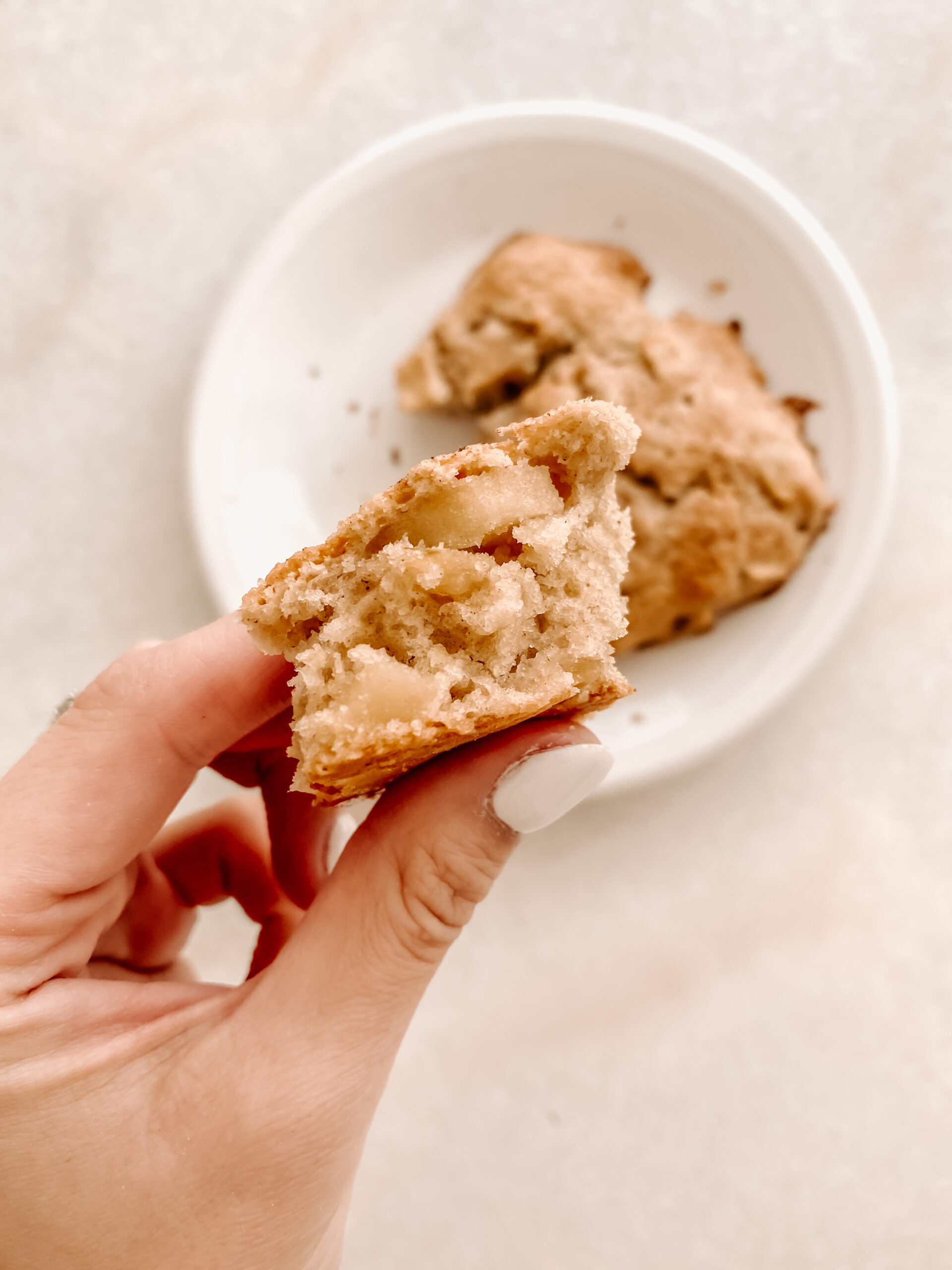 PIN RECIPE OR PRINT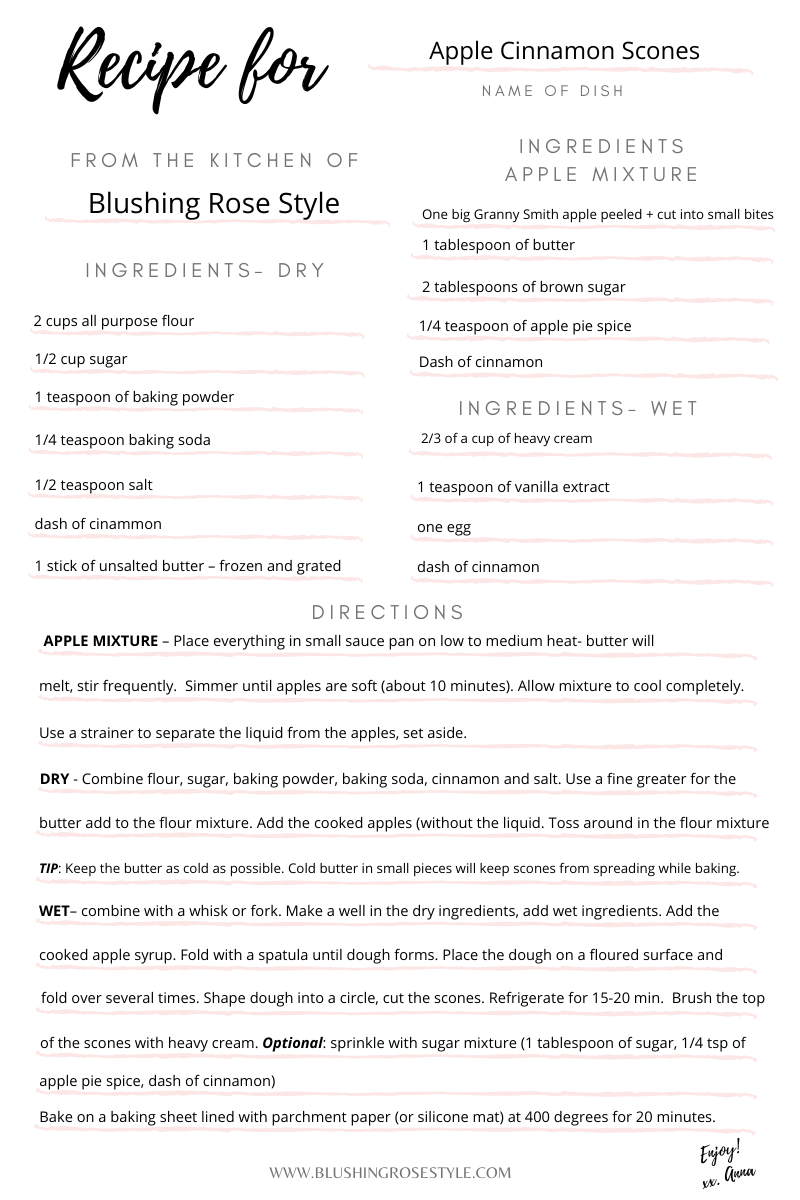 Thank you so much for visiting Blushing Rose Style blog! Hope you enjoy this recipe.