Raise your hands if you love pancakes! I raised both of mine. I sure miss our weekend breakfast adventures. Long Island has so many diners and since we are still relatively new-ish to the area, we are having fun exploring local restaurants one breakfast at the time. Times have changed and eating out is not really an option right now, I am getting creative in the kitchen with my kids. I have a killer orange pumpkin pancake recipe but it is labor intense haha you need to whip egg whites, zest oranges, etc. Don't get me wrong it is totally worth it, but not an option for a quick breakfast. I usually make them during long weekends and holiday breaks. www.caasimada.net Linking the recipe here.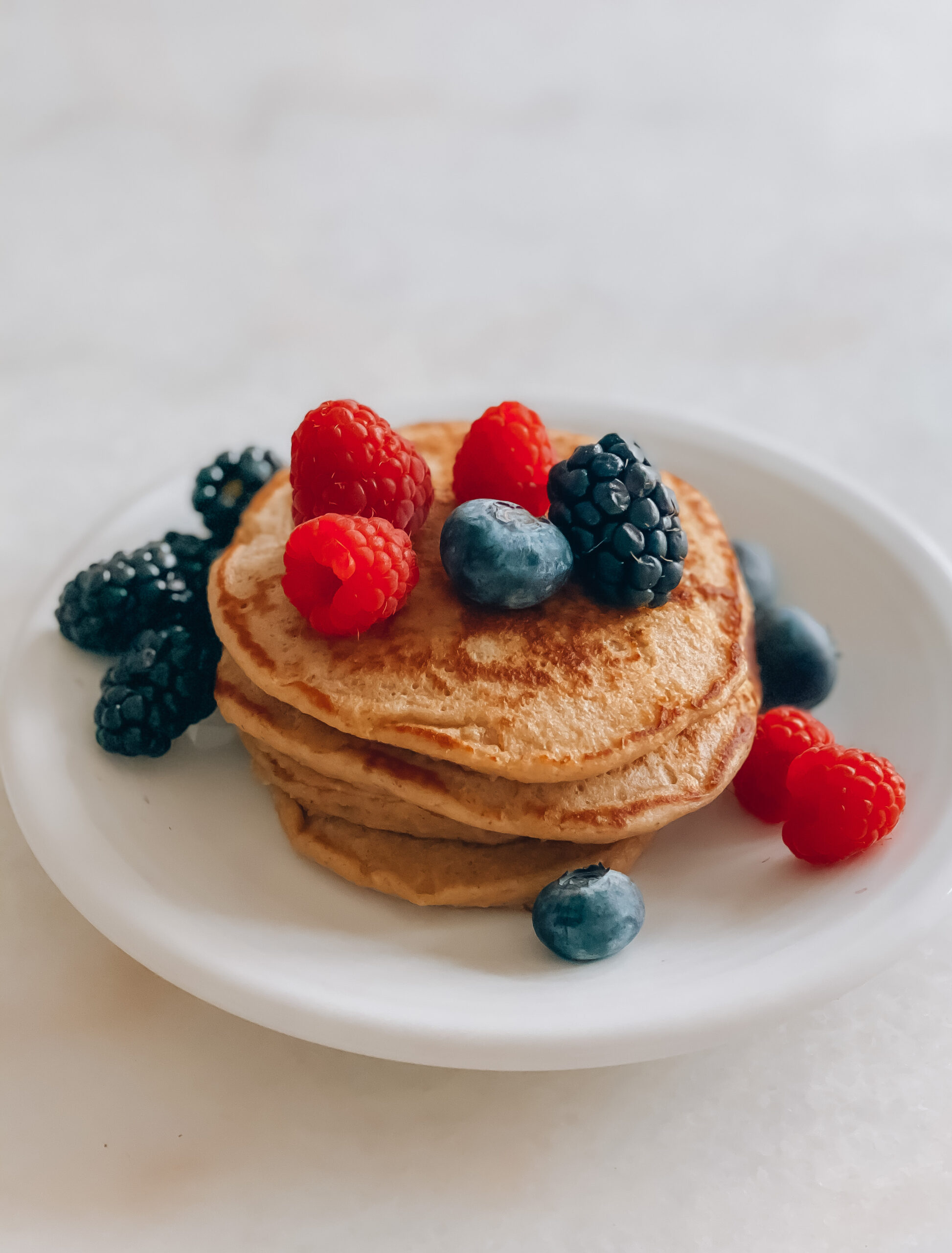 Quick and Delicious Oatmeal Banana Blender Pancakes
My kids are what one would call picky eaters. Their idea of breakfast would be a Nutella sandwich (every single day for Reese) and gold fish crackers for Grant. I needed a quick and relatively healthy option they would both enjoy. I spent some time on Pinterest and discovered the blender pancakes… seriously have I been living under a rock? Life -changing, easy & delicious goodness. I have tried a bunch and tweaked the ingredients to make my own recipe with the ingredients on hand.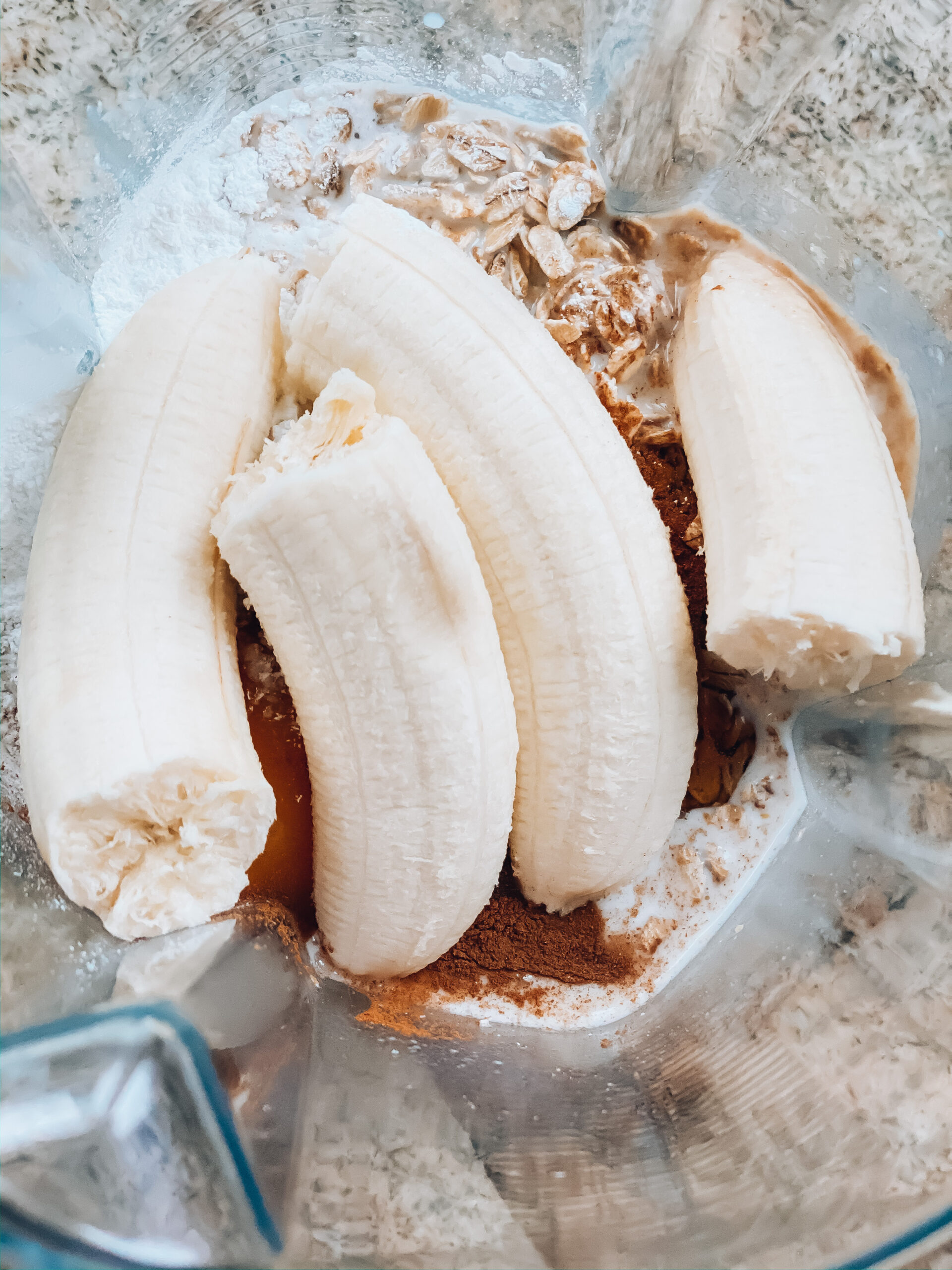 INGREDIENTS
2 bananas (the more ripe they are, the better)
1.5 cup old fashioned oats
1 cup of milk
1 tbs of honey
1 tsp vanilla
Dash of cinnamon
Pinch of salt
2 tsp of baking powder
1 egg
Butter (for cooking)
INSTRUCTIONS
Place all the ingredients in the blender and blend on high until completely smooth. I have the Vitamix blender and I use the smoothie settings. Note: Once the batter is done, I let it sit for 5-10 minutes until it thickens.
Heat griddle or pan on medium heat, grease with butter. Pour (I would say 1/4 cup) batter onto the pan. Cook 2 min per side (may be more or less depending how hot your pan is).
TIP – After each batch I take the pan off the heat for at least 30 sec to 1 min. I wipe off all the grease with a paper towel, and grease the pan with fresh butter for each batch. Not sure if that is necessary for you, but I find this trick prevents the pan from overheating (and burning pancakes) and the butter from getting dark and burned – like taste.
About the Vitamix blender – it very pricey, even when on sale. In my opinion, it is worth the money. It was my Christmas gift in 2011! 9 years later it still works great, the blades remain sharp. I love the pre-programmed settings for smoothies, soups, etc. Yes, you can make soup in the blender. Makes it hot too! I would say I use it on average 3-5 times per week. I would say if you want it, definitely add it to your wish list. I always ask for kitchen gadgets as holiday gifts.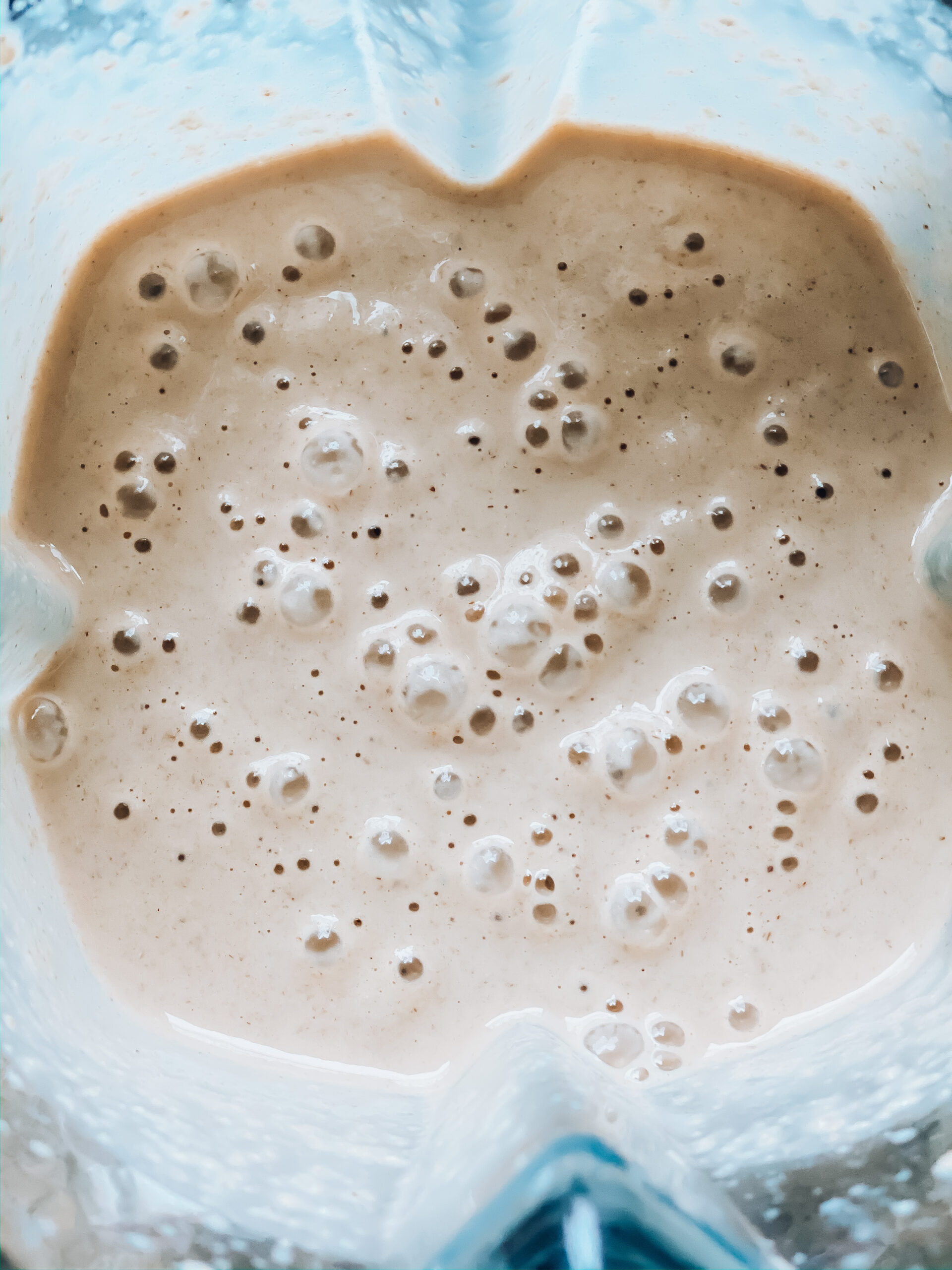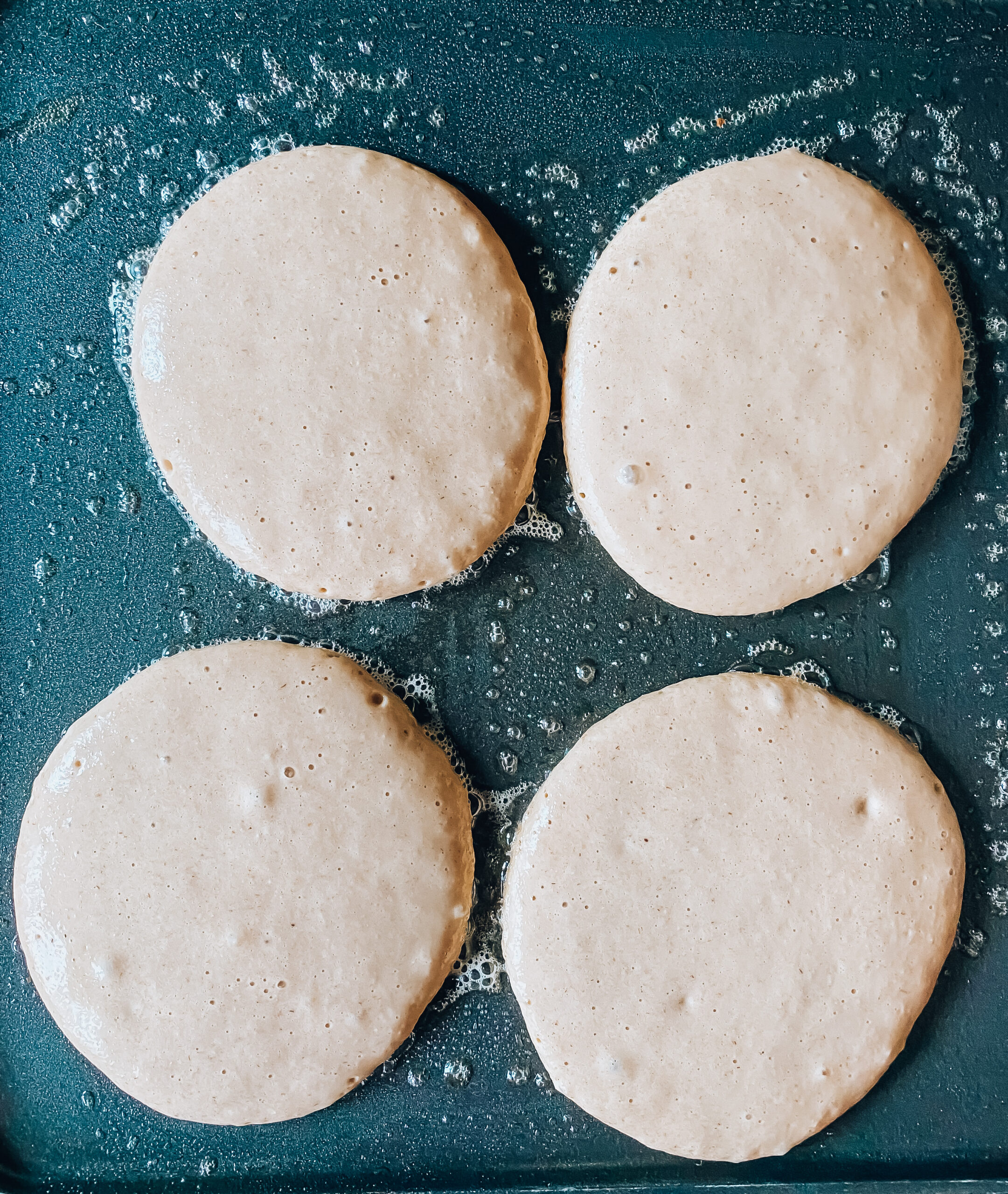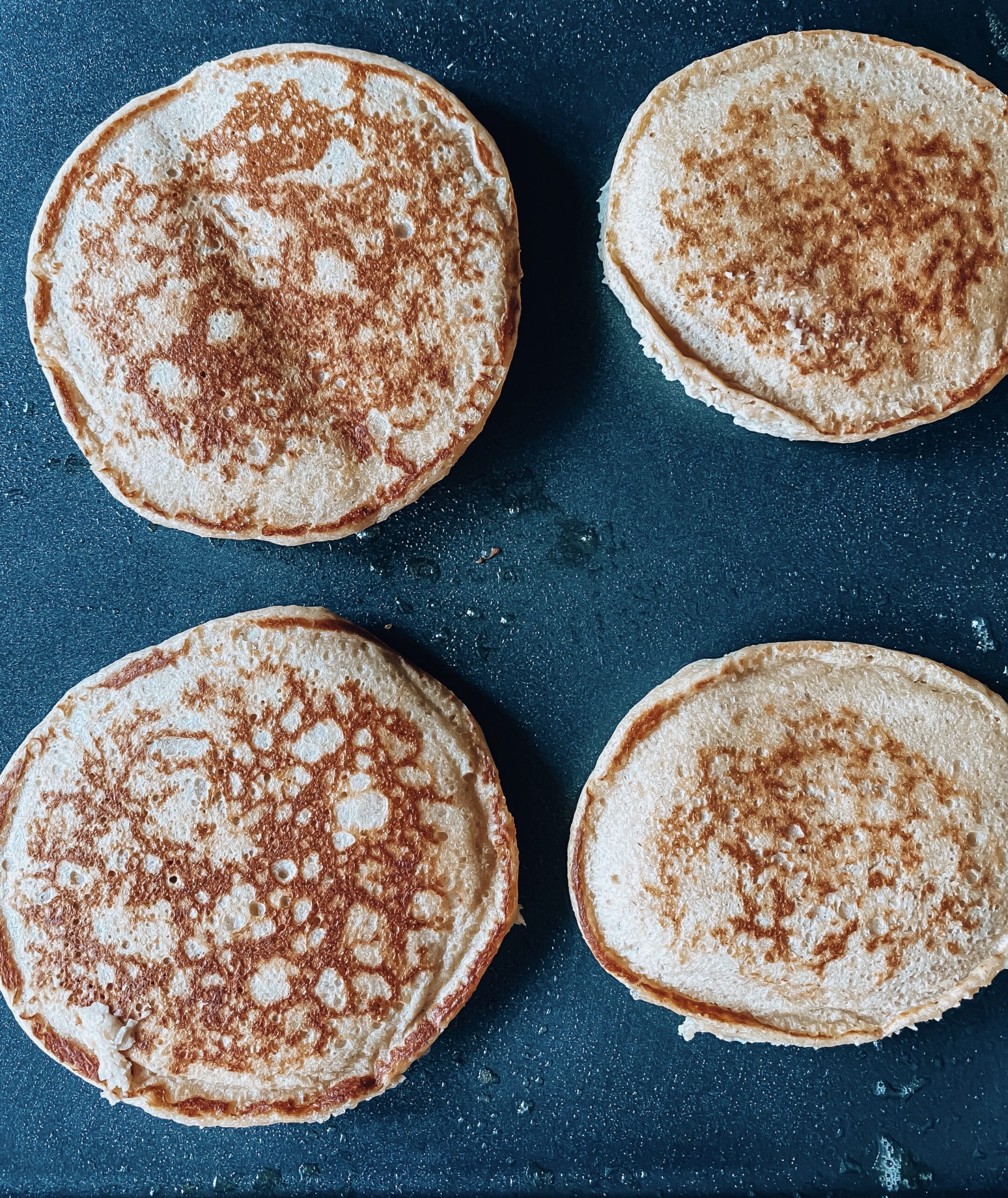 Verdict
These are super light & fluffy, moist and delicious! I would say they are over all mild in flavor. Here are some topping ideas, although I personally like them on their own.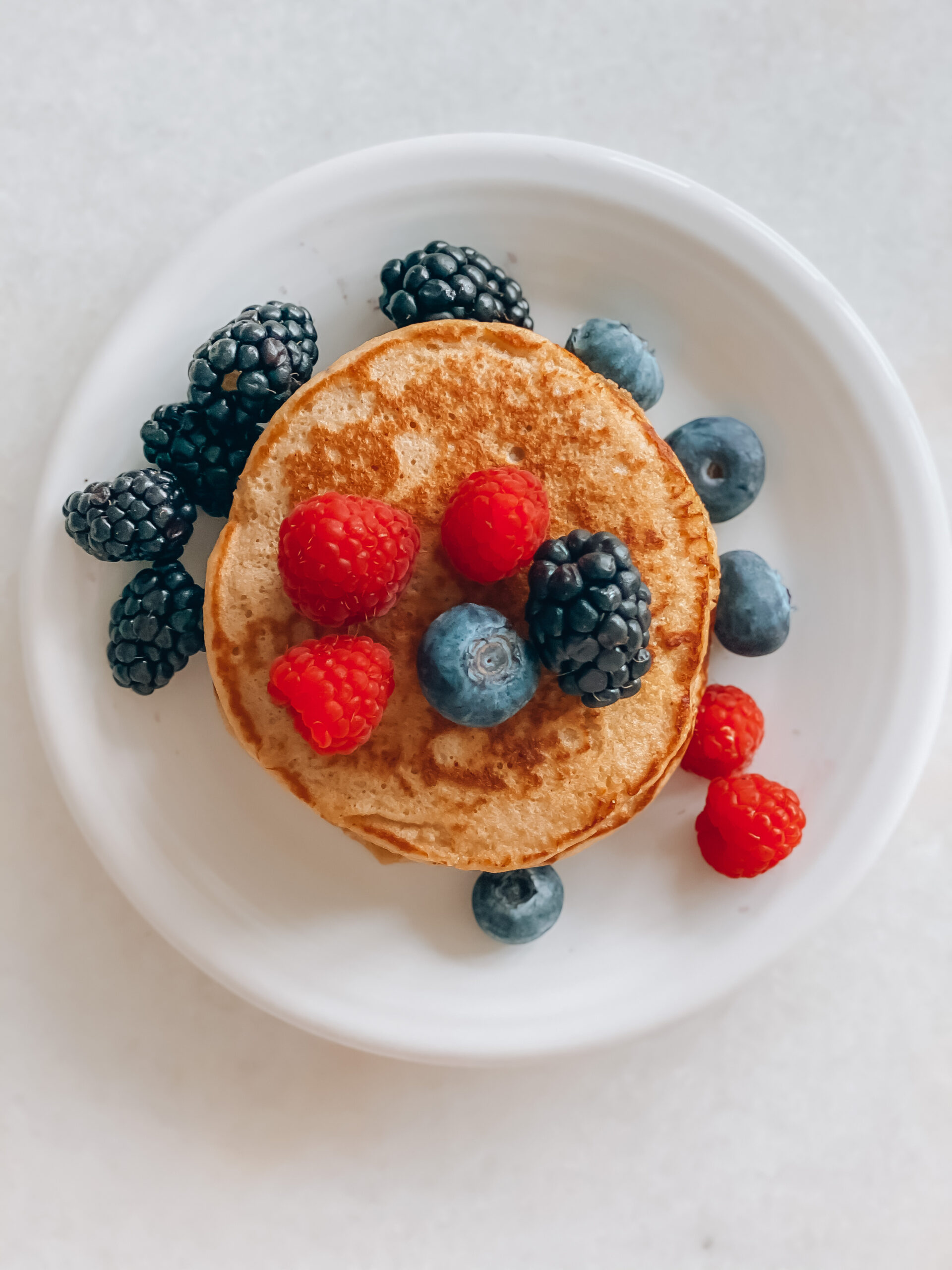 Toppings
Syrup
Chocolate Chips
Shredded Coconut
Fresh Berries
Sliced Bananas and Strawberries
Peanut or Almond Butter
Toasted Pecans
Whipped Cream
PIN OR PRINT RECIPE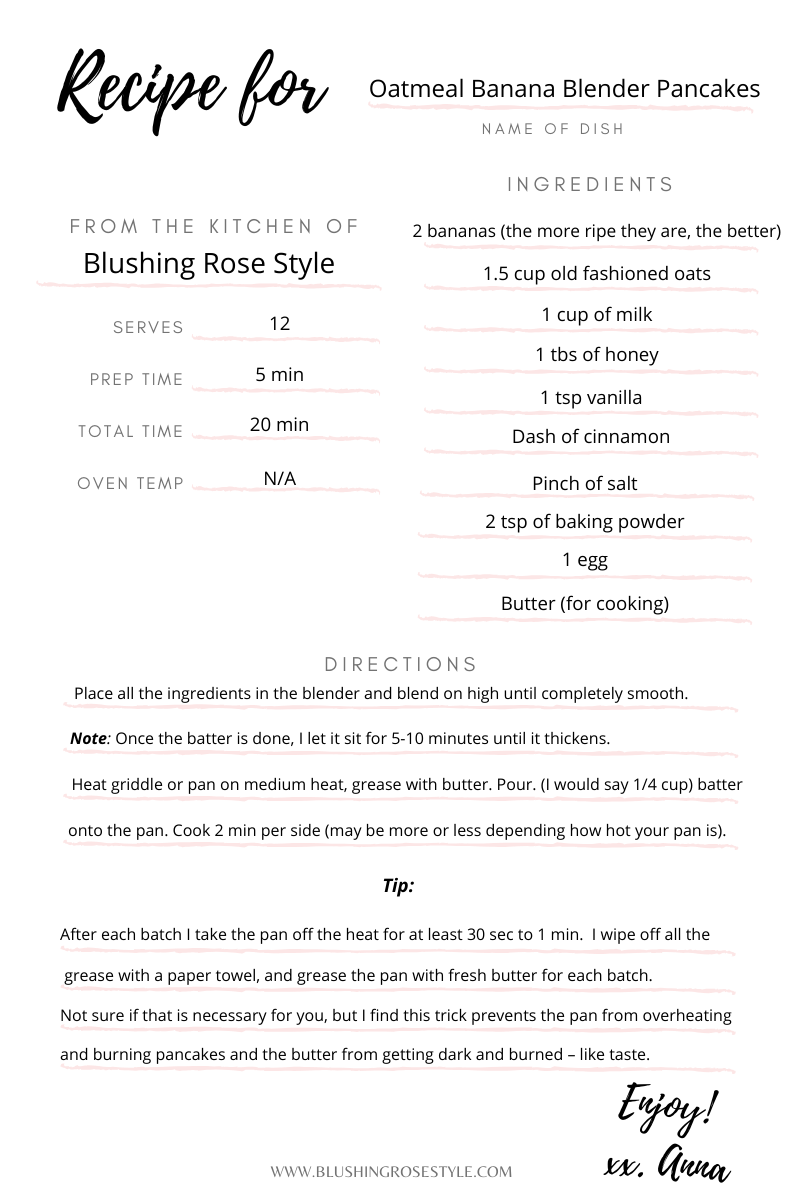 My Kitchen Tools & Utensils
There are many variations of the blender pancakes. You can swap milk for almond or coconut milk to make it diary free. If you have a version of this recipe I'd love to know! Thanks so much for visiting Blushing Rose Style blog. Hope you enjoyed this recipe. Make sure to pin it or bookmark this page.