Hi Girls. I am currently in Seattle, working on a fun project launching in less than two weeks! So far the weather has been great and I am not looking forward to getting back to the NY cold! Anybody else ready for Spring? Speaking of cold, two weeks ago I had an amazing opportunity to visit Kansas City. It was such a great city and I had the best time (even though it was 4 degrees outside the day we were leaving). I went to Kansas City to visit the Garmin headquarters and the amazing people behind the brand. You girls know I am obsessed with my new Garmin Vivomove Luxe watch. You can read about my favorite features in THIS post. I have been been a Garmin watch loyalist for years. My go to running watch is the Forerunner which has so many new amazing features . My first Garmin fashion watch was the Vivomove HR, which is still available at great price point, read about my favorite features HERE. Reese wears the Vivomove JR, John loves his Fénix. Long story short, we are a Garmin family!

To say I was excited to visit with the brand, would be an understatement. The trip was about learning more about Garmin, learning the new watch features and collaborating with other Garmin obsessed gals on a fun photoshoot. Let me tell you, I fell even more in love with brand because of the people who make it so great! Seriously, if they're hiring – I may need to apply! Did you know the meaning of the name Garmin – so fun to learn that it was created by combining the names of the founders – Gary and Min. All product support is based in the US. Mission – engineered on the inside, for the life on the outside, so you can make the most of the time you spend pursuing your passions.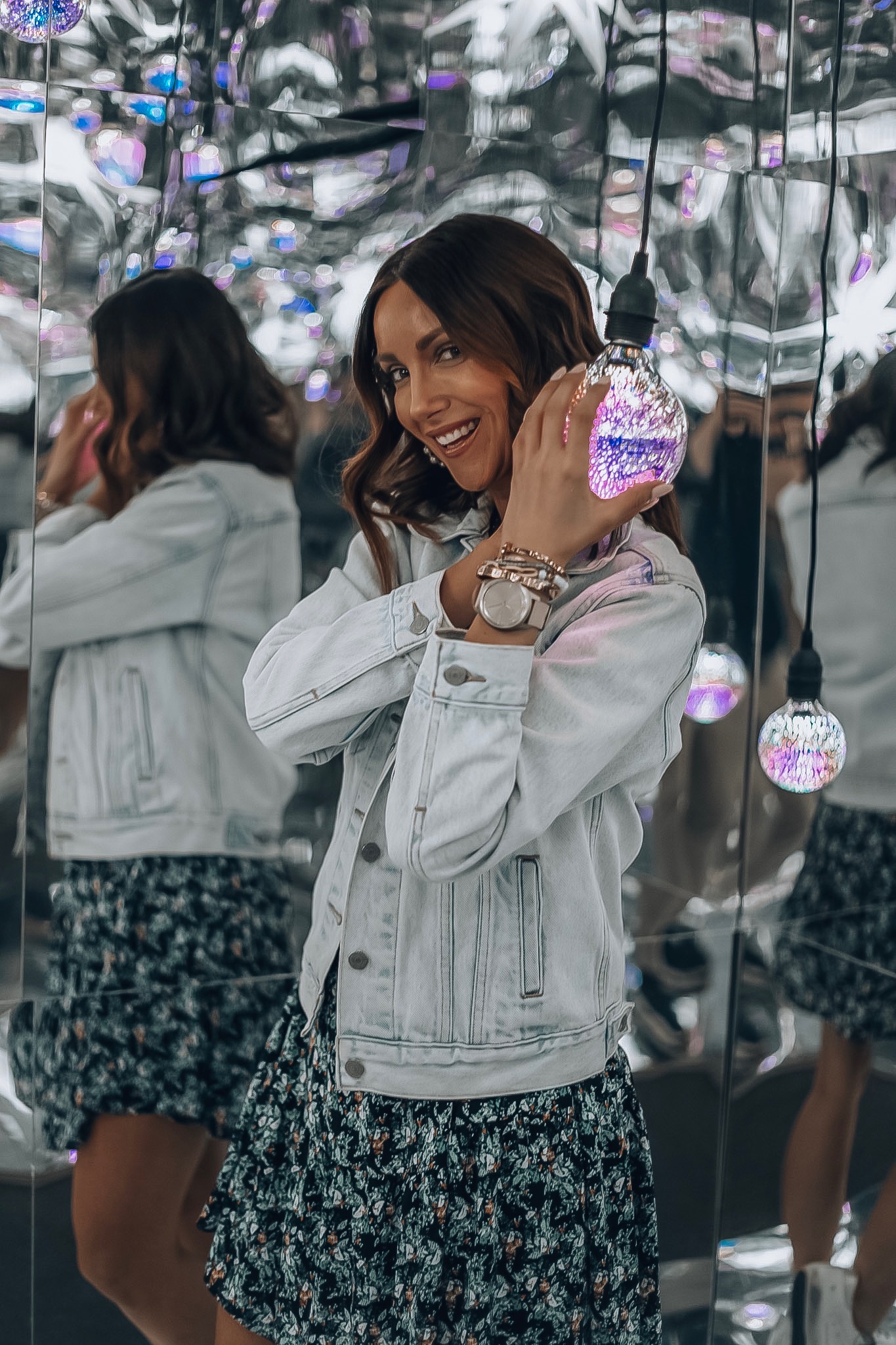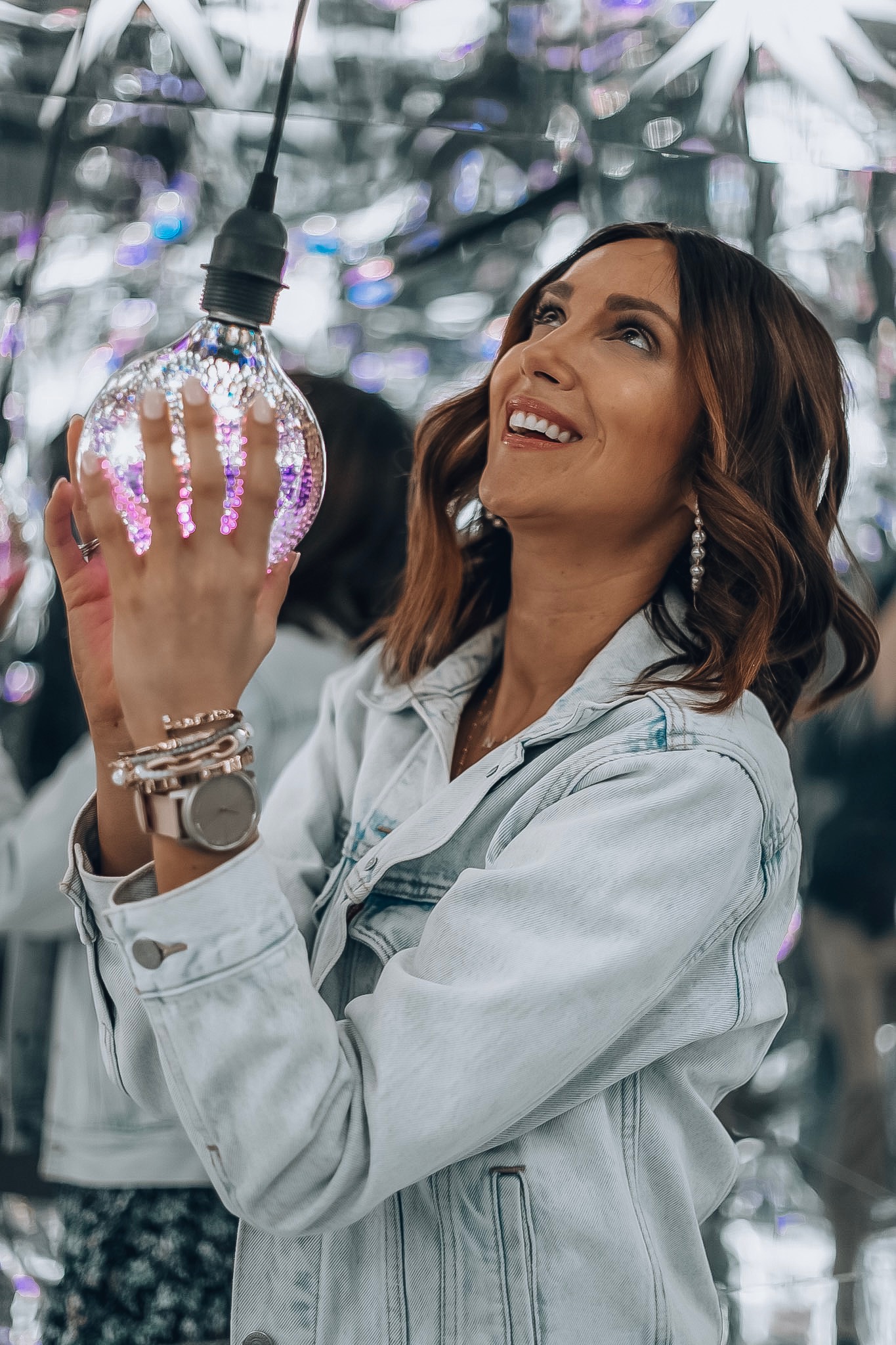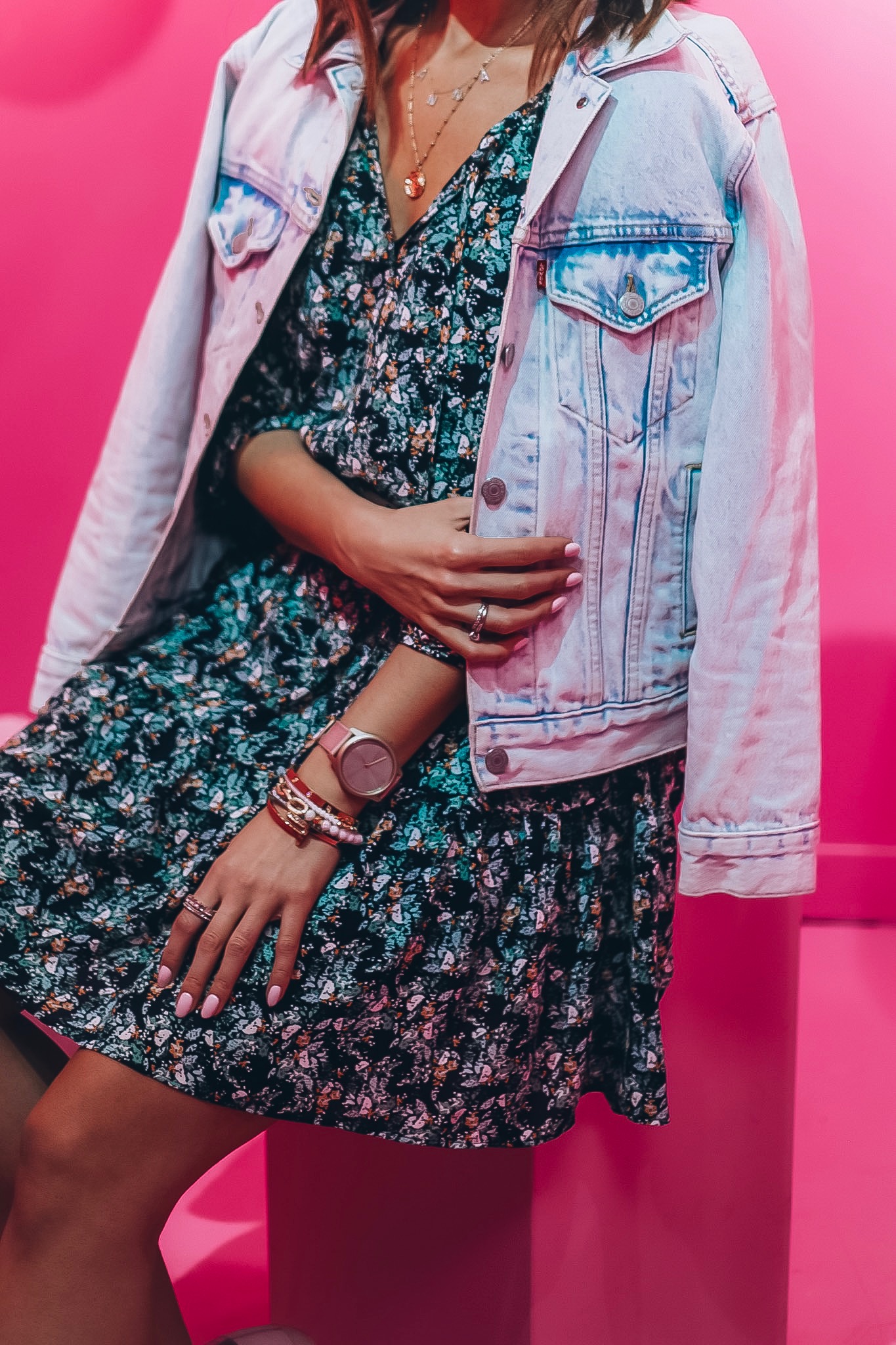 My Watch – Here's What You Need To Know

Garmin Vivomove Luxe is stainless steel, 24K gold coating and 42 mm face with Italian leather strap. It is available in 17 color combinations, and price varies from $249- to $549.
Works with iOS and Android devices.
While you CAN view the text messages, you cannot reply from the watch. At first I was disappointed in that, but then again – I am never really away from my phone. When I see texts coming across the screen, I know if it's something urgent, I'll grab my phone and reply right away.
You can answer the phone, but you cannot have a conversion through the watch. So you can answer on the watch, locate the phone (in your purse, etc.) and chat via phone. I mean if you ask me, I would never try to talk to my wrist (so totally not a deal breaker. haha).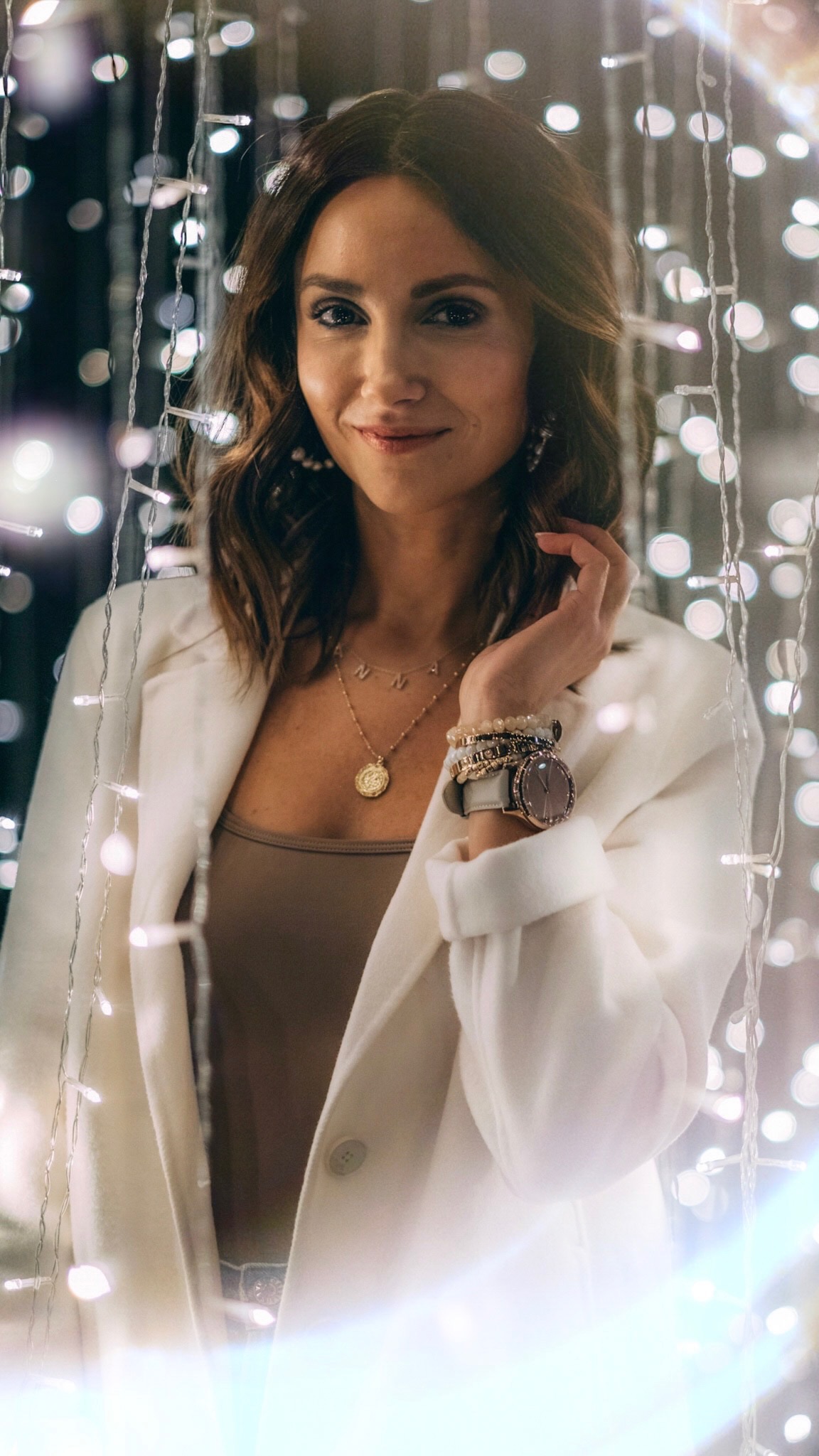 Key Features
Fitness – track your steps and stairs climbed.
Stress tracking – This is a really cool feature because it measures and compares your heart rate when your inactive vs. when you're active. By doing this, it can indicate when certain moments in your day can elevate how you're feeling and determine when you might need to take a break.
Body Battery- such an amazing feature! Just like you want your cellphone always charged at 100%, you want your body battery high. Scale 1-100. Calculated based on stress / activity / HR variability, sleep. You should wear your watch consistently (even when you sleep) for accuracy, the watch needs to get to know you.
Sleep -Track your sleep and understand your patterns better! By wearing the watch you can see a breakdown of your light, deep and REM stages. You can also set it to monitor your Pulse OX levels when you sleep so you can gauge your blood oxygen levels.
HR – Constant HR tracking! This is huge for accuracy! Because you're wearing the watch consistently on your wrist, it can precisely and more accurately sample your heart-rate. It will alert you if it gets too high or goes too low. This is helpful to monitor how hard you're working when exercising.
Hydration – One of my favorite features. Set daily hydration goals. This is huge for me, as I am one of these people who hates / forgets to drink water.
Period Tracking – when was the last time you had your period? This is the question, I can never answer. I am obsessed with this feature. I enter when my period starts, and when it ends. The widget offers educational info for every phase of the menstrual cycle (you can view these in the Connect app). You can can even log in your symptoms to better understand your cycle.
Activity – you can customize the activity list whether it's yoga, running or walking, etc. Choose the activities you enjoy to track them through the watch -calories burned, HR, etc.
GPS – while the watch doesn't have the GPS , the watch has capability of using your phones GPS.
Battery Life – great battery life (especially if you compare to other smart watches). Battery life of 5 days! And even after the battery is dead, the watch will still work for additional 5 days (the old school analog way), 50 meter water rating.
Find My Watch and Find My Phone
Timer and Stopwatch
Calendar View
Garmin Pay – Garmin Pay works everywhere where Apple Pay works. Super safe and convenient method of payment.
Vivomove Luxe Vs Other Smart Watches
HR constant HR monitoring. Other smart watches track HR every 5 min (when not in workout mode).
I love the look of my Garmin Vivomove Luxe – fashion watch with smart watch features. Other popular watch – only one sporty look (doesn't look good with dressier outfits).
Accurate calorie tracking via constant HR monitoring.
Battery life. 5 days and additional 5 days after battery is depleted. Because of that, Garmin proves better accuracy, because you don't have to take it off frequently to charge (and it's a know issue with other smart watches leaving users frustrated). It charges a lot faster vs others.
Price- Garmin offer fashion smart watches from $199 to $549. Here's a comparison of the models at all price points.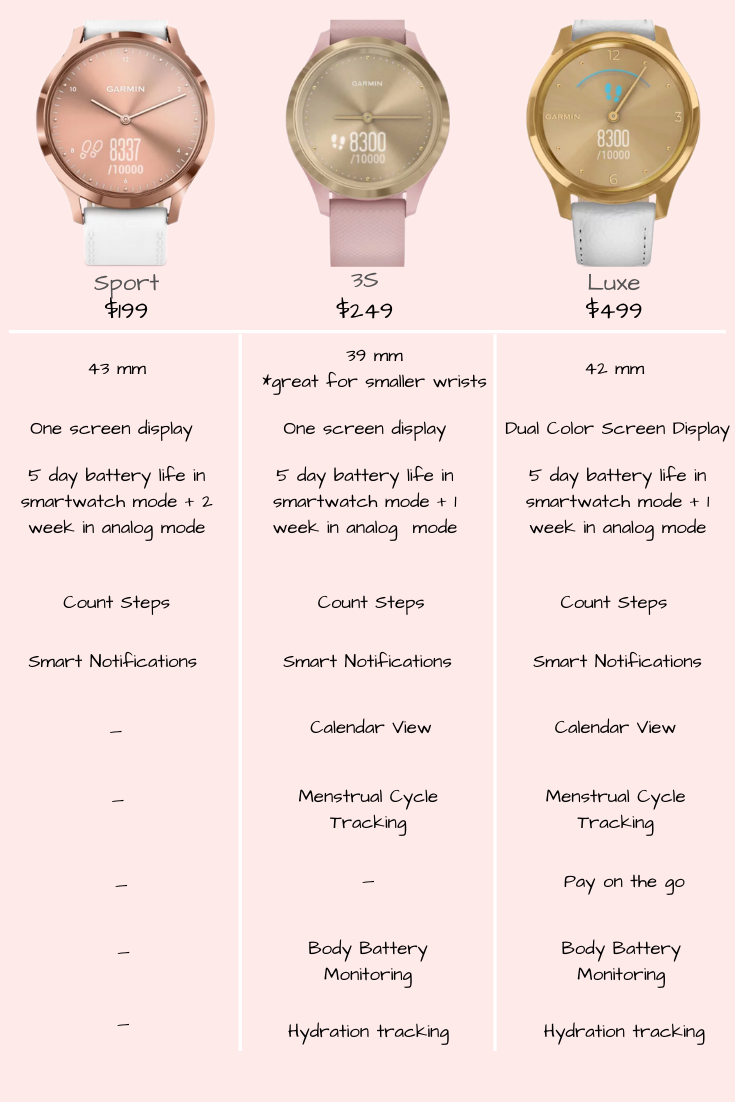 If you're thinking about getting a smart watch or replacing an old one, I highly recommend getting Vivomove Luxe. And if you're a mom, get the VivoFit Jr! OMG Reese is obsessed with hers. We do daily step challenges and she will run in circles trying to beat me! You can set up chores, rewards and so much more! Let me know if you have any questions.
Thank you for visiting Blushing Rose Style. And very special thanks to the Garmin team for partnering with me on this post! As always, all views and opinions are mine.