Hey friends. I'm rounding up the best seller's of November. It's always fun to see what you girls are loving! Also, LiketoKnow.it released the most loved items of 2020 which you can see my top 10 favorites in THIS post.
You can view previous best seller posts HERE and HERE
1. ALWAYS PAN – The "IT" pan that everyone keeps talking about! After hearing rave reviews and seeing ads everywhere, I caved and got one and it is SO worth the hype! You can see my full review along with a quick dinner recipe in THIS post. This pan along with the bundle option(includes pan, plates and cups for a family of 4) would make a great gift. For more gift ideas for everyone on your list be sure to check out our Gift Guides.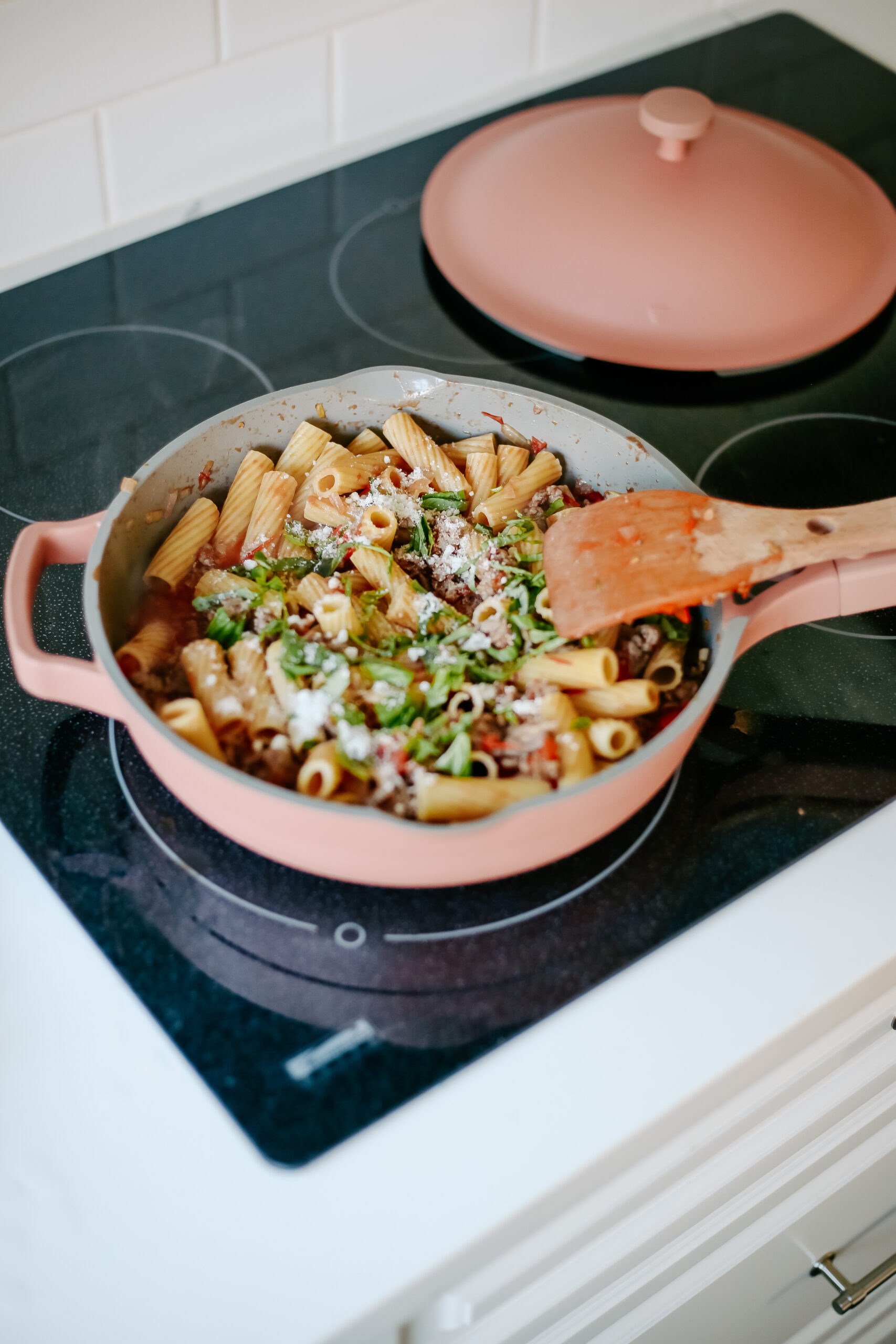 2. CHIFFON BLOUSE – This chiffon blouse is absolutely gorgeous and I'm glad you girls agree! It's currently on sale and over 40% off. Ships free with free returns. I'm wearing size 4.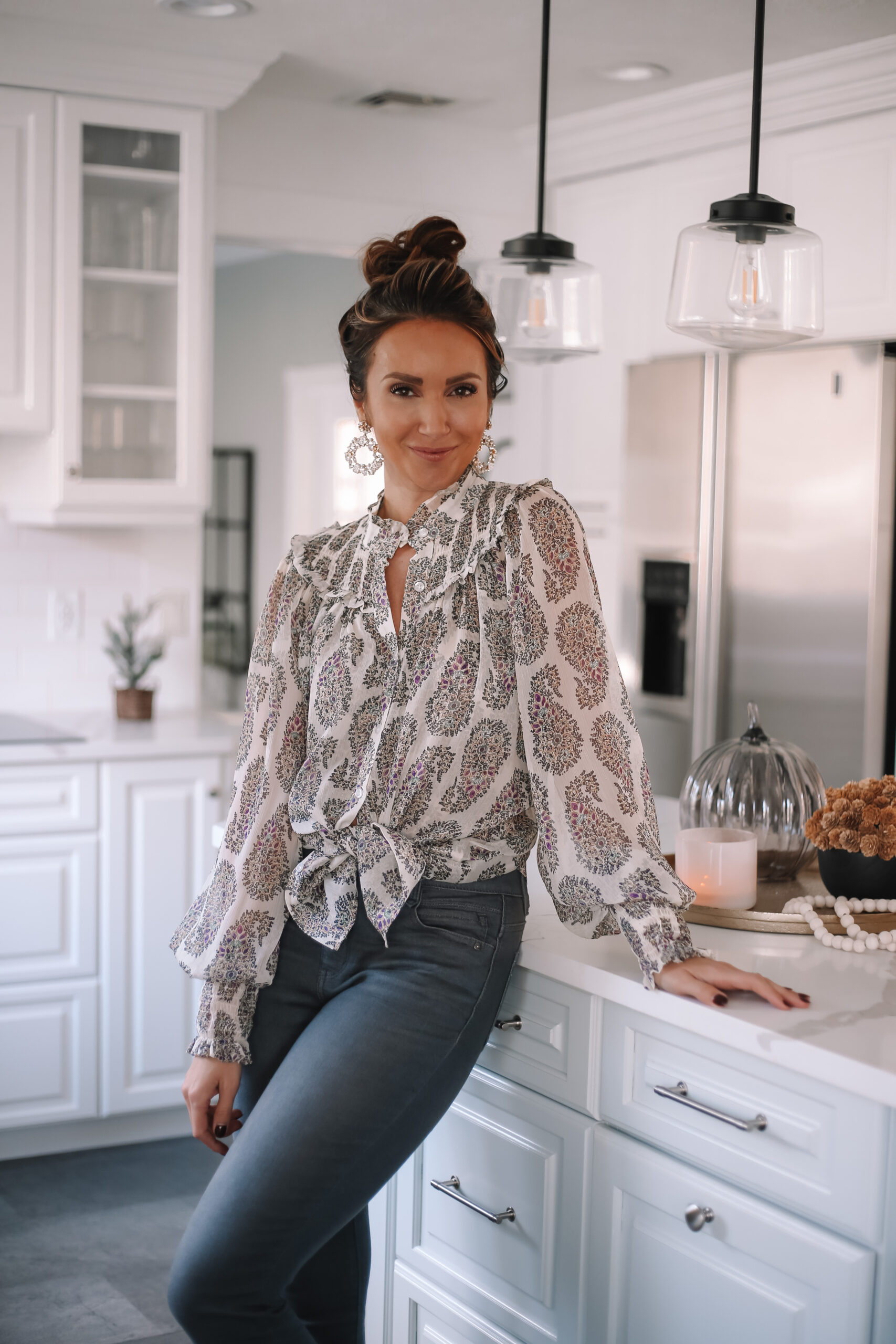 3. PEARL HOOP EARRINGS – If you've been a follower of mine for a while, you know how much I love these earrings! They're lightweight, timeless and amazing quality – I've had them for over a year now! J.Crew is having a sale (earrings included) and these hoops are marked down to $9 which is the lowest I've ever seen them.
PEARL W / COIN // MINI PEARL HOOPS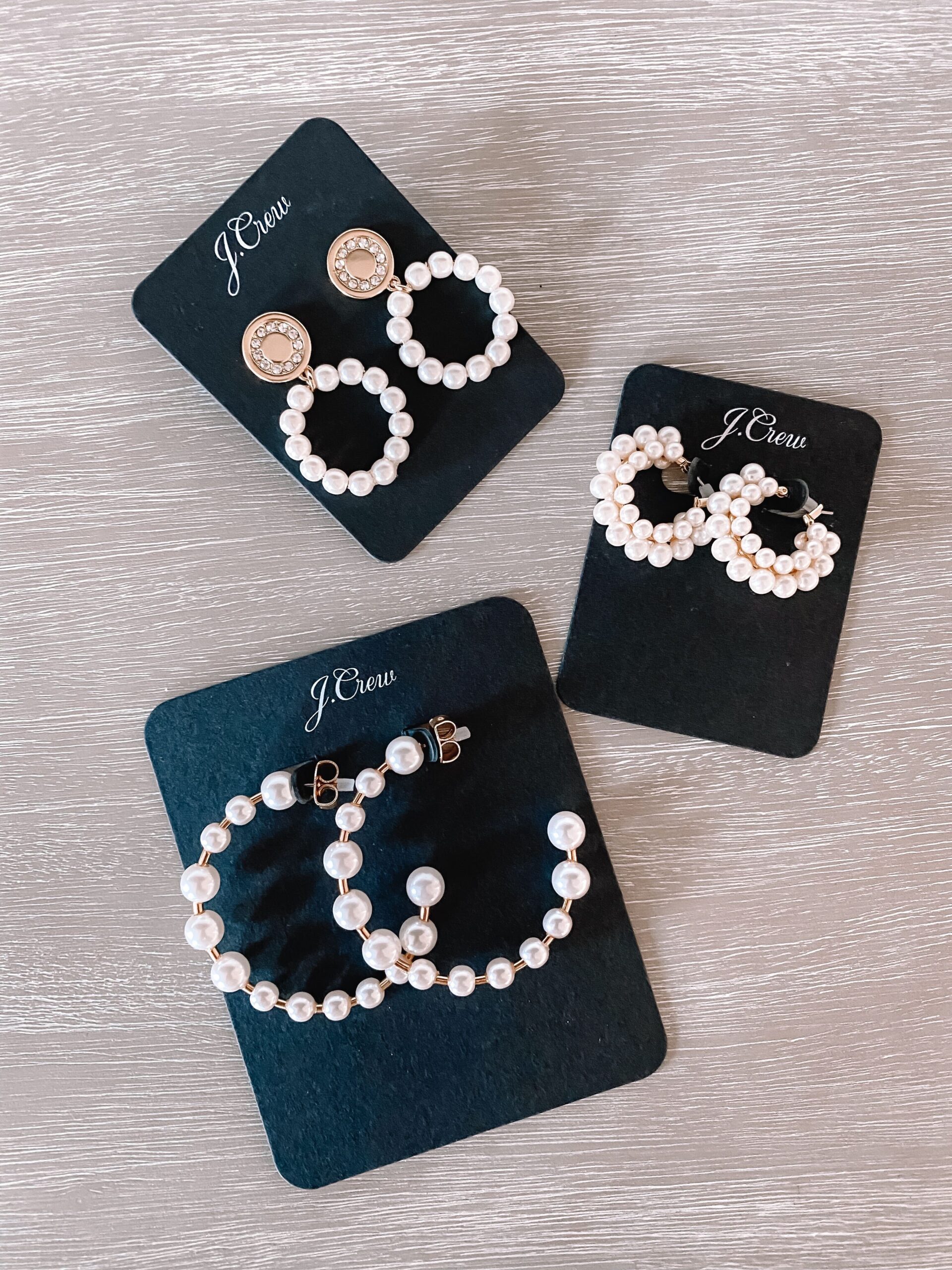 4. JULIETTE SWEATER BLAZER – One of my all time ever favorite J.Crew purchase is this sweater blazer and in fact it made LTK's most loved items list of 2020. You can see what else made the list in THIS post. The blazer has been around for years, but it wasn't till 2019 that I finally decided to snag it. I honestly wear it way more than I thought I would. It's such a great layering piece you can pretty much wear year round. Size wise, I feel it runs big so size down. I'm wearing xs. For outfit ideas with this blazer check out THIS post. It's also over 60% off.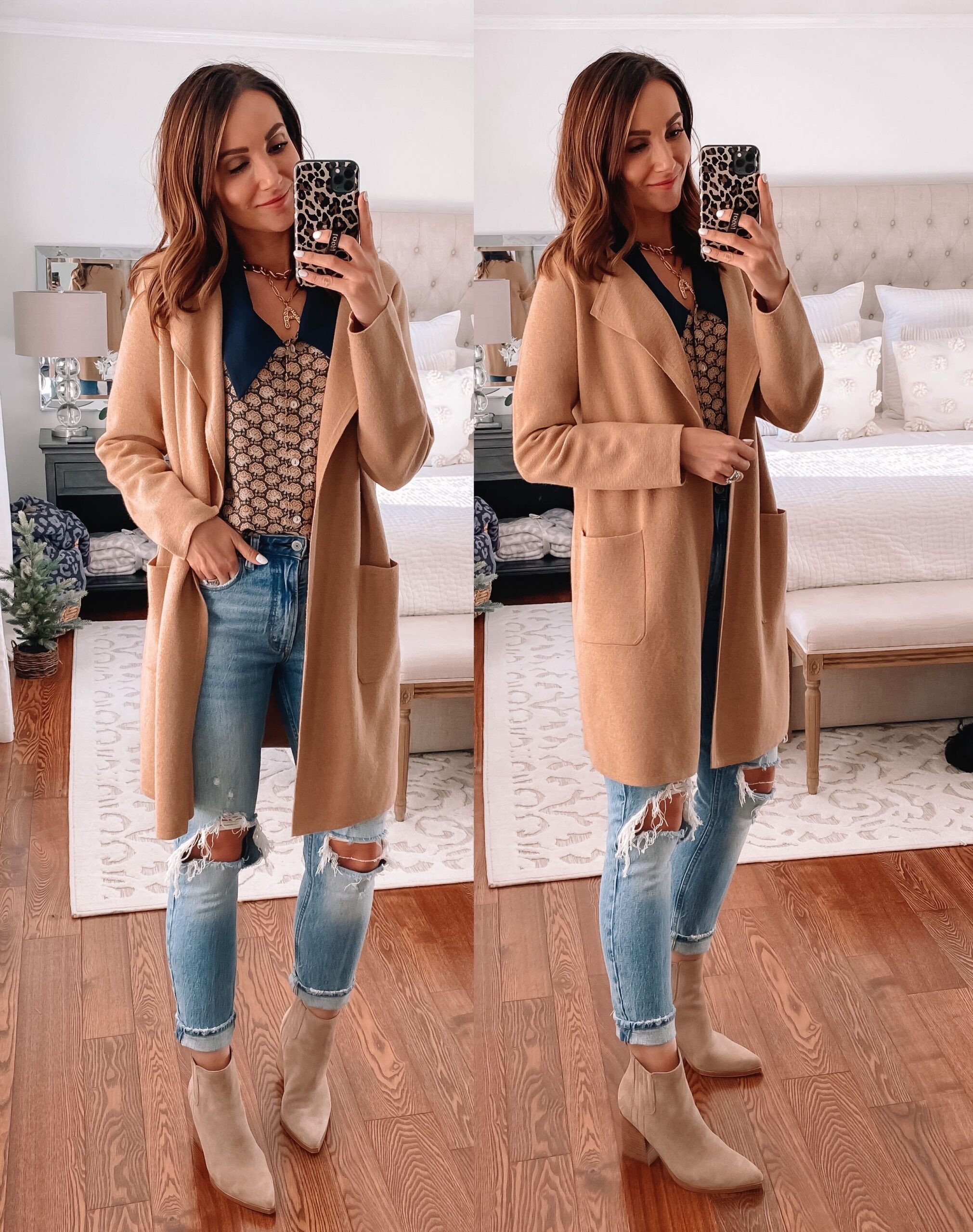 5.EMBELLISHED HOODIE – I absolutely love this hoodie! It's cozy, soft and the rhinestones are just so fun. I'm wearing size small and it's currently 50% off.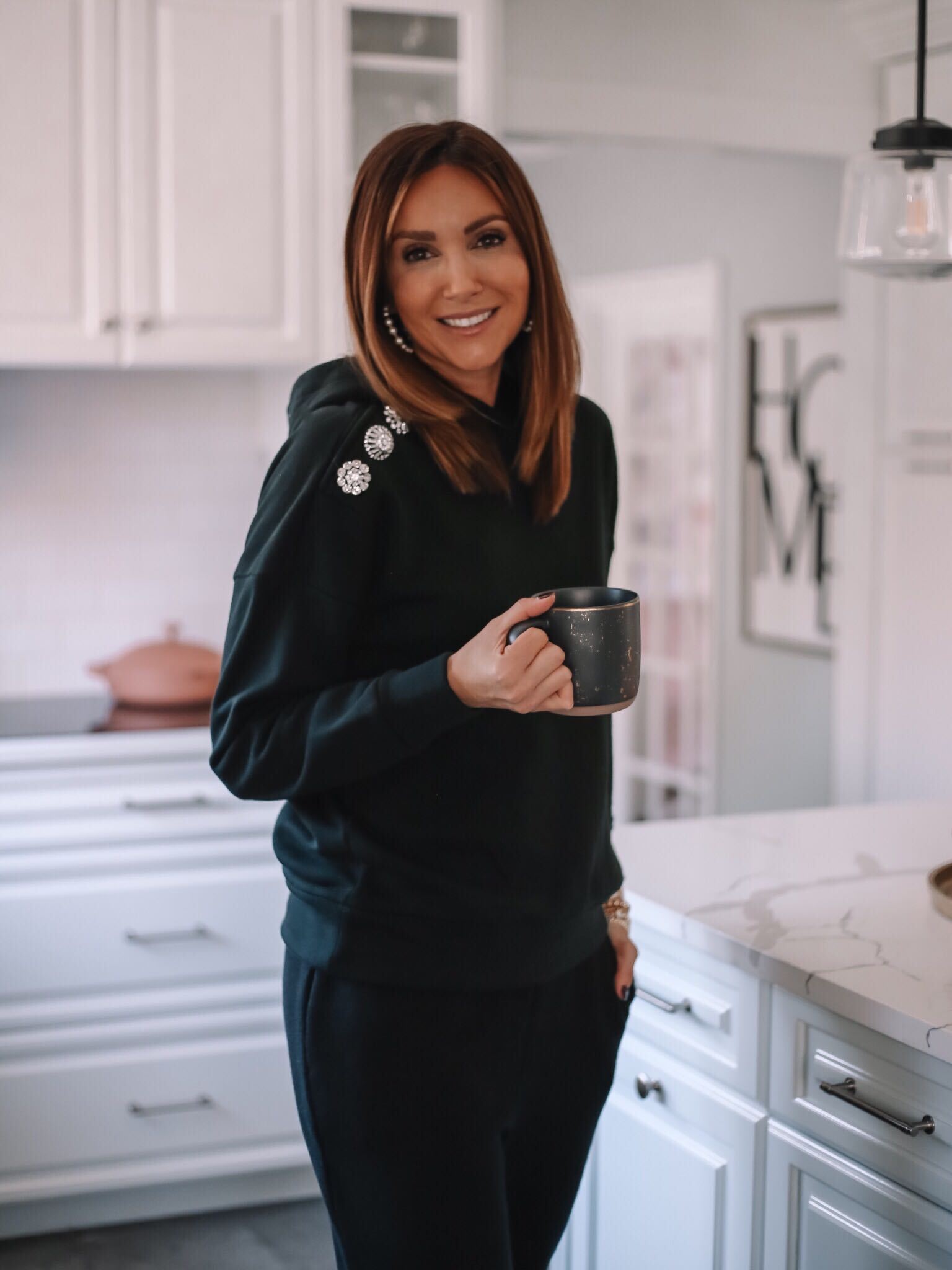 6. TUNIC SWEATER – This sweater is just as soft and cuddly as it looks. I am wearing size small, but for a longer length I recommend sizing up by one size.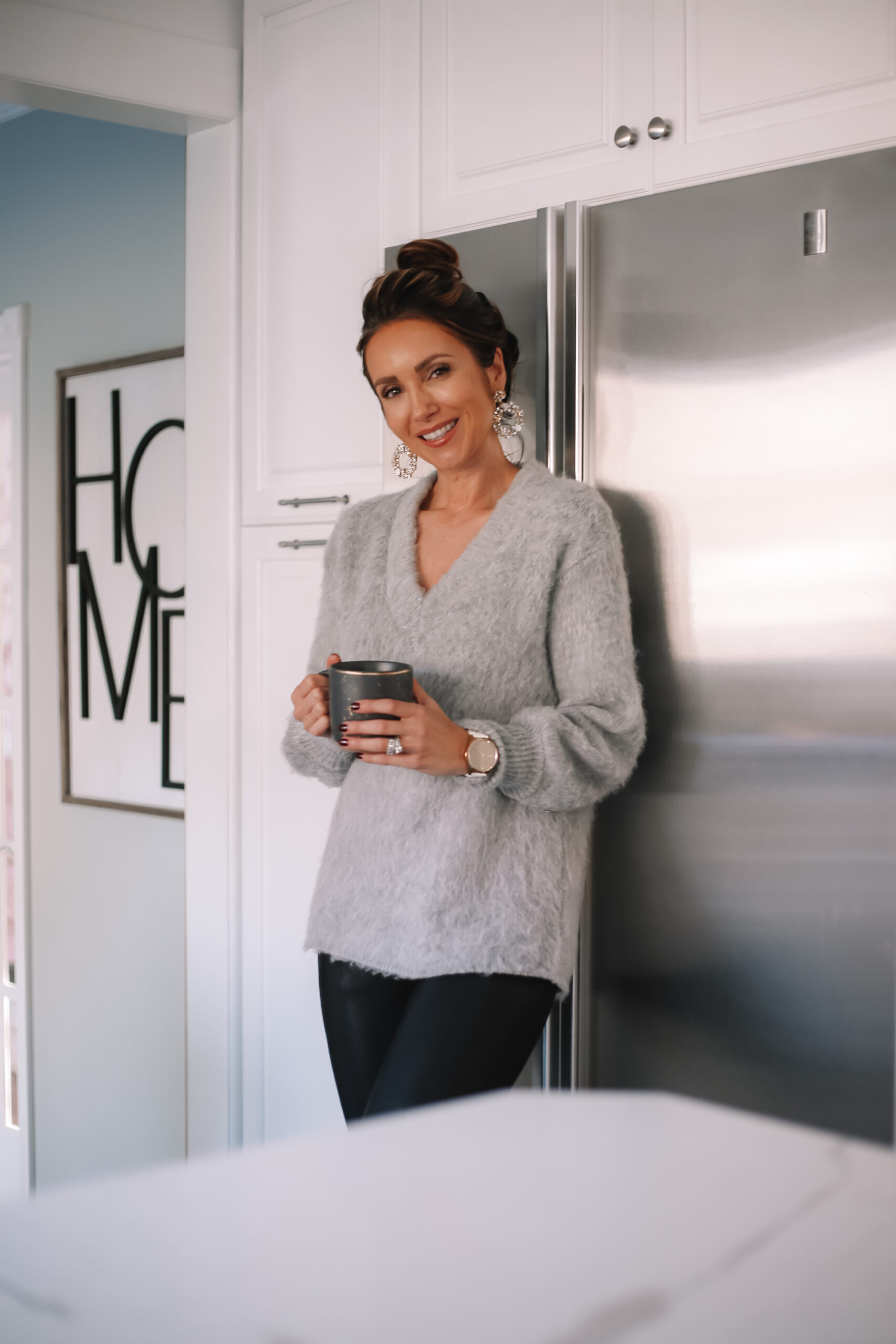 7. SWEATER DRESS – This was such a great sweater dress find from Express. I love the higher neckline and ribbed texture. Fits tts, I'm wearing size small.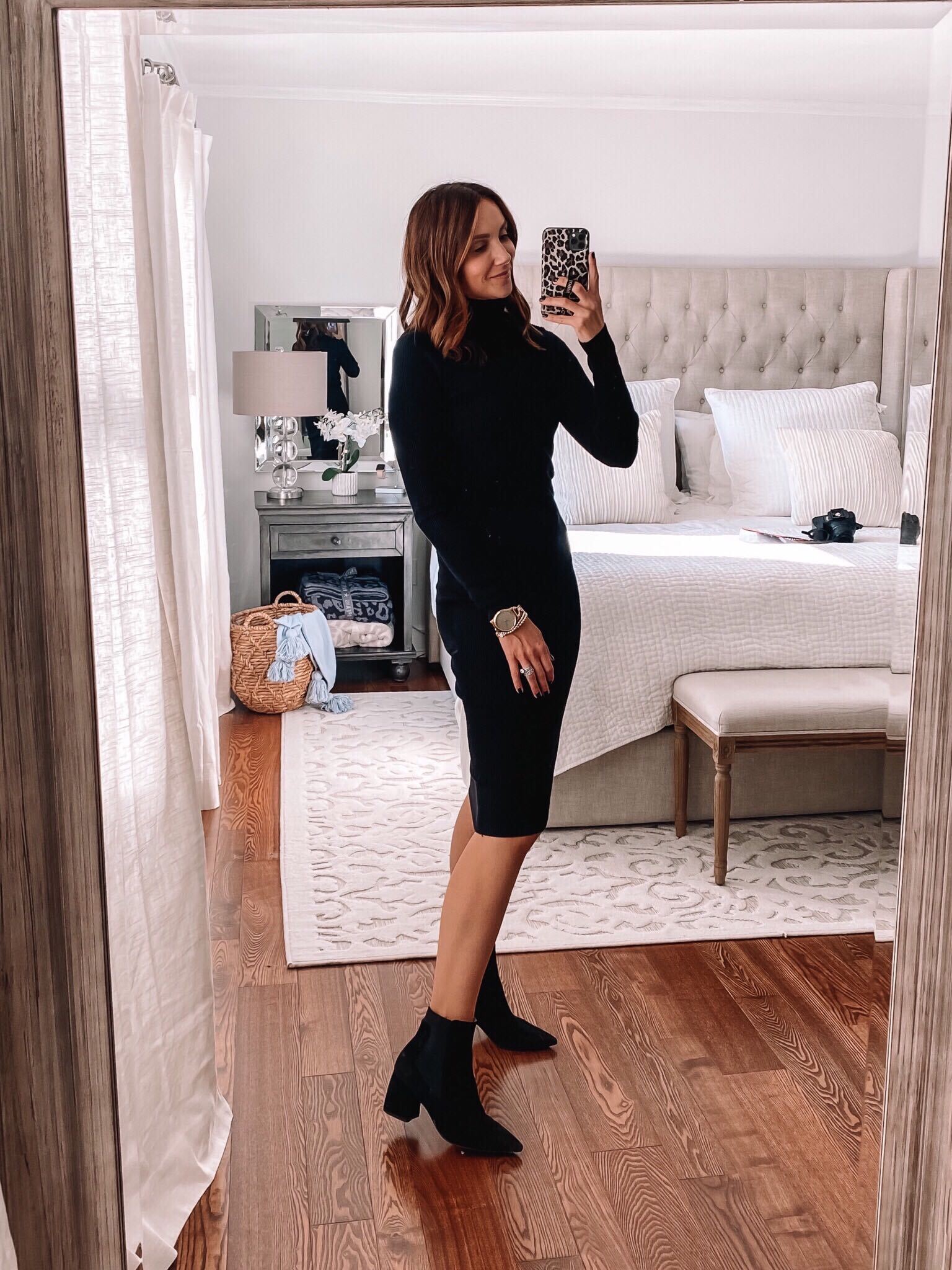 8. SWEATER – This sweater is such a gorgeous Target find. It's soft, oversized and not itchy. I'm wearing size small. It's currently on sale and just $15!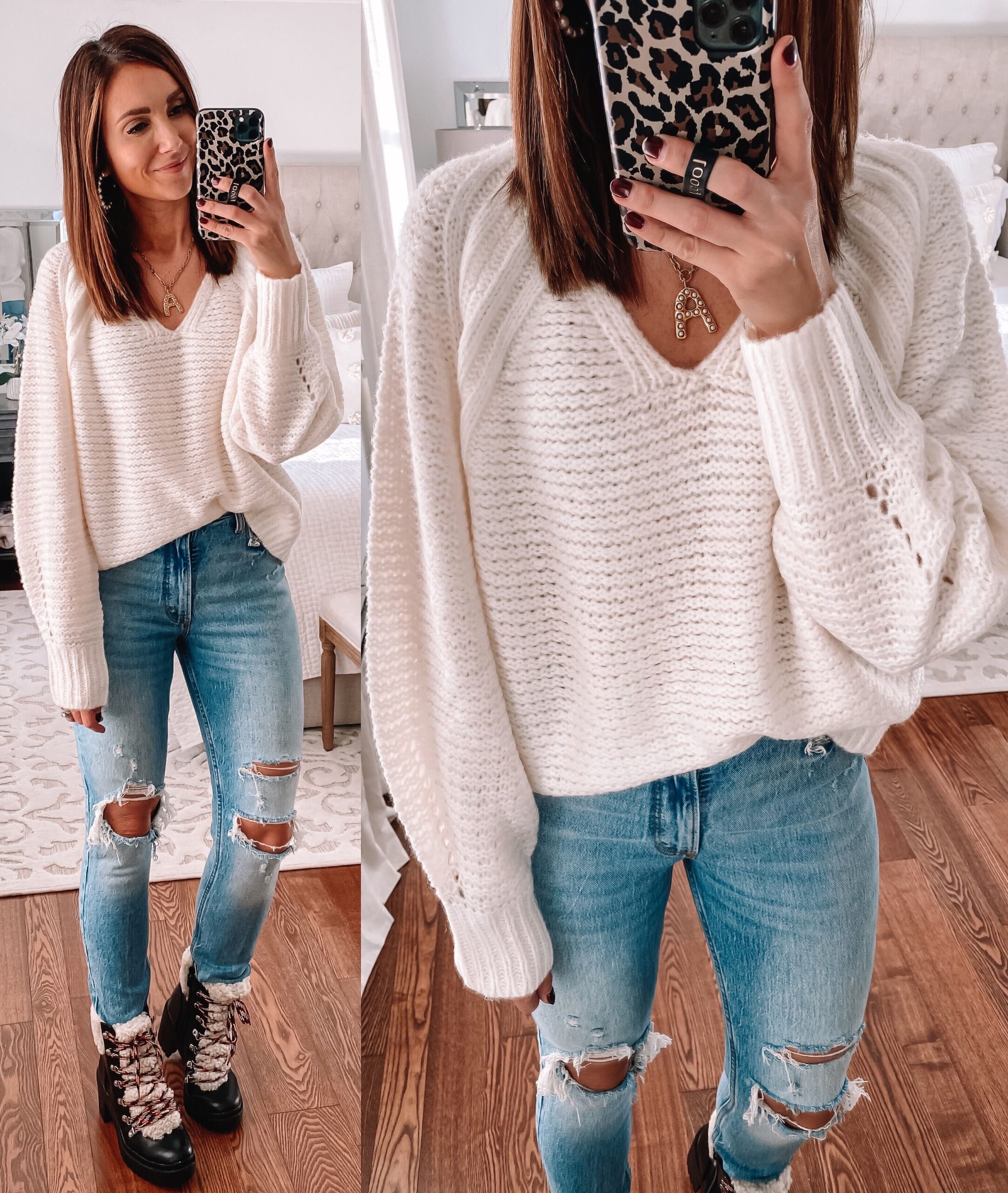 9. SWEATER PONCHO – This sweater poncho is another great Target find. I love the turtleneck and neutral color. It's a great piece for layering especially in the colder months.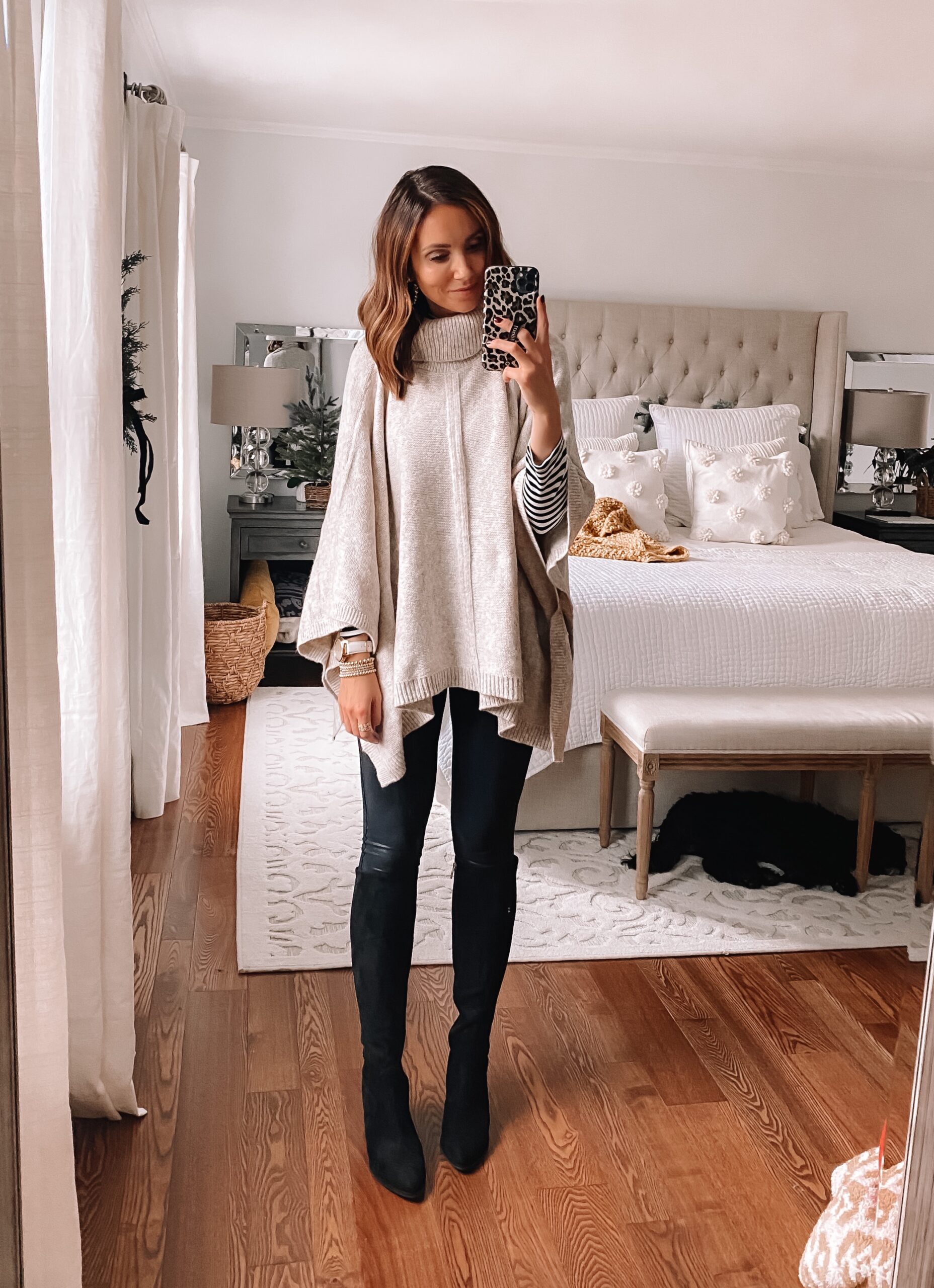 10. HOLIDAY PAJAMAS – 'Tis the season for holiday pajamas! These are amazing quality as I've worn and washed them multiple times. They fit tts and I'm wearing size small.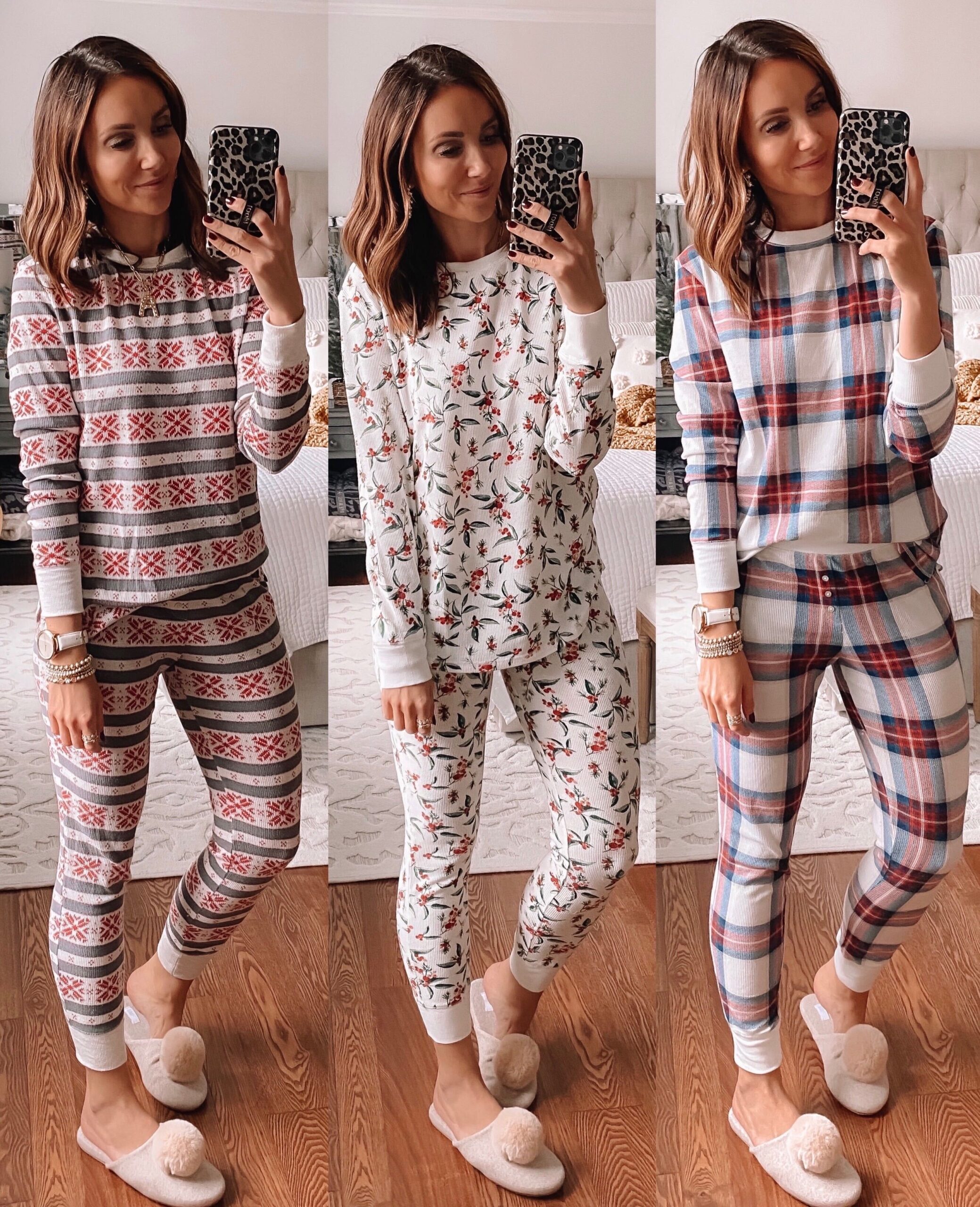 Thank you so much for visiting Blushing Rose Style Blog!