Summer Reads blog post was so popular (one of the most visited posts of the year). In case you missed it, make sure to check it out here. I reviewed my favorite reads of the summer including The Open Book, Where the Crawdads Sing and The Guest List. The post also has a list of top book recommendations from the Blushing Rose Style readers. I am back with more book recommendations for those who love a good psychological thriller.
Books To Read In September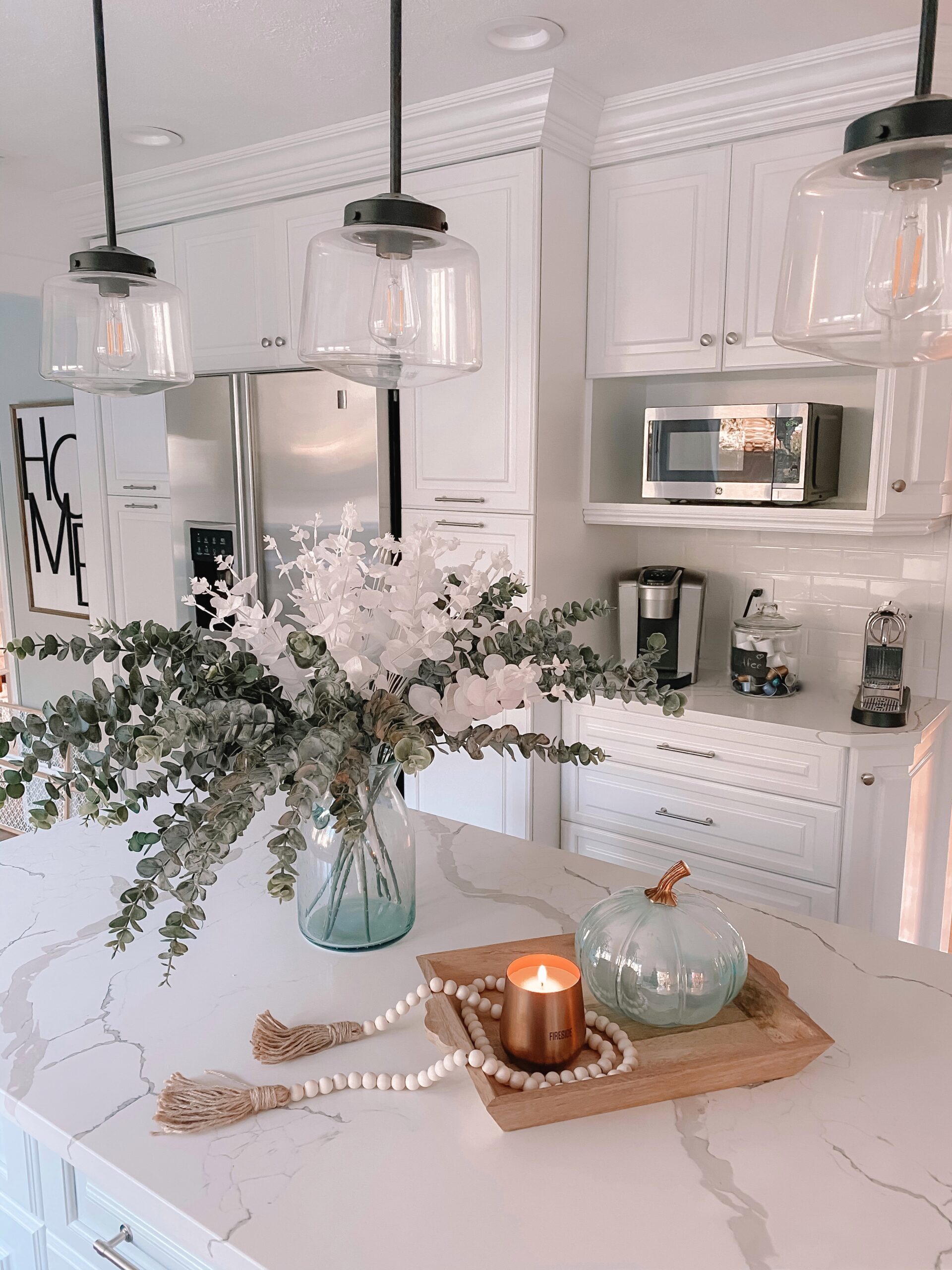 I can totally feel the change in seasons. Even though it is still sunny and hot outside, you can tell the air is changing and fall is coming. The evening and mornings can get pretty chilly. Fall is my favorite time of the year, and in case you could not tell by this picture, let me tell you I have pumpkin scented candles all over the house haha.
There is nothing better on a rainy fall day than a cup of tea (or glass of wine) and a good book in hand. Here are my September book recommendations.
What I've Read So Far
What You Did by Claire McGowan. I really enjoyed this book. A group of college friends get together for the first time in years, and something BAD happens. But what will really shock you is not what happened but who did it. I was very skeptical the entire time… could it be true? I was trying to figure out what really happened… but I definitely did not see it coming. The reunion also brings up some dark secrets from the past, memories everyone wanted erased. Definitely worth the read.
The Other Wife by Claire McGowan. I actually read this book at the end of August. Story told from different POV. So many names, at the beginning I was struggling remembering them all, but trust me it will all make sense. Book reminded me of The Last Mrs Parrish. And this was another book where I can say… wow I didn't see it coming! Two women living next to each other, each carrying big secret. One knows more than the other. From infidelity to suspicious death. You will not want to put this one down.
The Last Mrs Parrish by Liv Constantine. It has been a while since I read this book. I do remember being floored by the twist! Trust me, you definitely do not see it coming. It reminded me of Gone Girl, in a sense that the main female character is not who you think she is. I could not put it down. I convinced Michelle to read it, and she loved it. Michelle says: "It's been a while since I read a book that I couldn't put down and this book had me so hooked and thinking one thing, and like Anna mentioned, I was also totally surprised the way it turned out."
The Other Woman by Sandie Jones. The book is now what you think it's about that… the title had me fooled for sure. I have to admit this is not my favorite book. But it is really good! I think I feel a certain way about it, because while reading I found myself feeling annoyed and irritated by the characters and the circumstances. At one point I decided to give up on the book and not continue. But one evening I found myself wide awake, and everyone else was sound asleep, so I decided to give it another try. I am so glad I did. I was also thinking if the book can actually cause such strong feelings, maybe it's just that good. The ending was like WTF. In some way the book reminded me of the book Sharp Objects (in which I was also irritated by the characters). Overall, it is a good read but be prepared to feel annoyed haha.
The Man Called Ove by Fredrik Backman . I personally have not read it, but Michelle convinced me to add it to my list. Here's Michelle's review: While this book is not so much a thriller, I absolutely loved reading this book. It's a beautiful story about life, love and unexpected friendships.
September Reads – Top Recommendations
I am so grateful for our little online community and so many of you girls sent in more book recommendations! If you have recently read a good book, please share.
The Only Girl In The World by Maude Julien
I Know This Much Is True by Wally Lamb
The Lies That Bind by Emily Giffin
In Five Years: A Novel by Rebecca Serle
Good in Bed by Jennifer Weiner
The Last of the Moon Girls by Barbara Davis
The Pact by Jodi Picoult
The Vanishing Half by Brit Bennett
It Ends with Us by Colleen Hoover
The Great Alone by Kristin Hannah
The Night Swim by Megan Goldin
Darling Rose Gold by Stephanie Wrobel
Mill Point Road by JK Ellem
Home Before Dark by Riley Sager
When You Find Me by P. J. Vernon
Lying in Wait by Liz Nugent
Keep Me Posted by Lisa Beazley
The Unraveling of Cassidy Holmes by Elissa R. Sloan
It's Always the Husband by Michele Campbell
Whisper Network by Chandler Baker
Thank you so much for visiting Blushing Rose Style.