I just finished Where The Crawdads Sing over the weekend. I have to admit the first few chapters were a bit a slow. But I am so glad I pushed through because the book ended up being pretty great. I know many of you felt the same way, so if you gave up on this one after few chapters, give it another chance. And the ending… wow, I did not see it coming.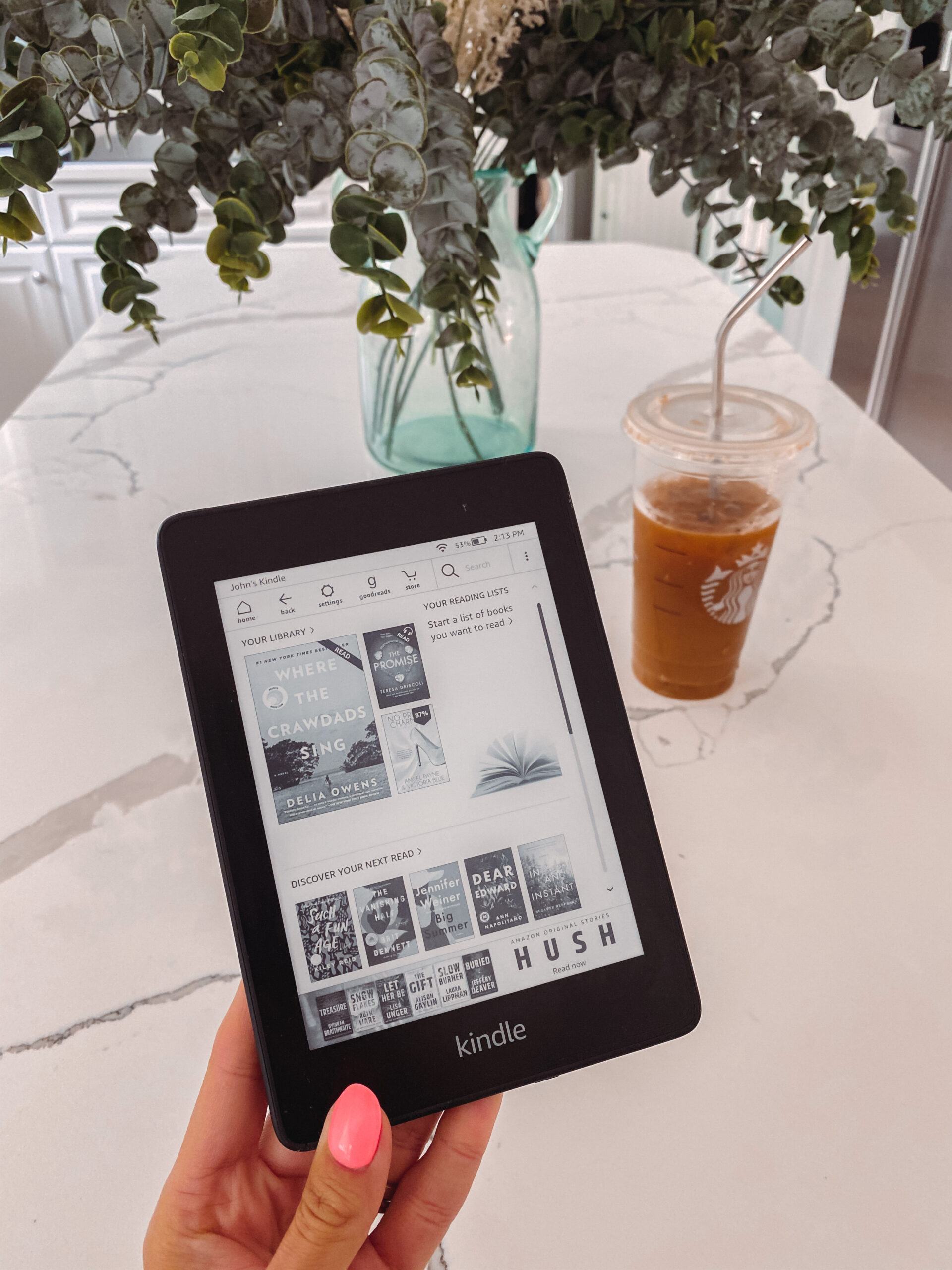 I was actually wondering if Reese Whiterspoon was going to take it up as one of her projects and yes! The movie is in the works. If you read it, who do you think will play Kya, Chase and Tate? I cannot wait!
Summer Reads – What I'm Reading
Based on your recommendations I read The Guest List by Lucy Foley. It is so good! It was a page turner from the start. If you enjoyed Big Little Lies, you will love this book. Very similar vibes and the ending is just wow! The story is told from several POV, you know something bad happened right from the start. The characters describe events leading up to that point from their POV. It would make a great movie.
8.11.20 Just finished The Other Wife by Claire McGowan last night. Another book with different POV. So many names, so at the beginning I was struggling remembering them all, but trust me it will all make sense. Book reminded me of The Last Mrs Parrish. And this was another book where I can say… wow I didn't see it coming!
Summer Reads – Open Book by Jessica Simpson
If you haven't read this one already. I highly recommend. I used to watch Newlyweds on MTV and kind of makes me sad to find out the truth on what was really going on back then. But the book made me love Jessica even more. She is real, down to earth and so honest and open about her addiction and failures. It will make you cringe, but you will be rooting for this girl. Also … all the tea about Nick Lachey and John Mayer. WOW, I'm here for it.
Summer Reads – Top Recommendations
I will be starting a new book this weekend. I am so grateful for our little online community. So many of you girls sent book recommendations. Thank you so so much. Here are your favorite summer reads.
The Nightingale by Kristin Hannah
City of Girls by Elizabeth Gilbert
The Guest List by Lucy Foley
The Silent Patient by Alex Michaelides
Untamed by Glennon Doyle
Beach Read by Emily Henry
The Seven Husbands of Evelyn Hugo by Taylor Jenkins Reid
A Man Called Ove by Fredrik Backman
The Alice Network by Kate Quinn
The Marriage Lie by by Kimberly Belle
Then She Was Gone by Lisa Jewell
Conviction by Denise Mina
Jar of Hearts by Jennifer Hillier
Lilac Girls by Martha Hall Kelly
Verity by Colleen Hoover
Educated by Tara Westover
Snow Flower and the Secret Fan by Lisa See
The Lake House by Kate Morton
Summer of '69 by Elin Hilderbrand
The Last Romantics by Tara Conklin
Question For You
How do you read your books? Are you old school and still prefer actual paper copy? Or do you do online books? Or maybe audio? I 100% love having paper book in my hand but… the convenience of instant download is pretty amazing. I used to read on my ipad but sitting outdoors, Kindle is a way to go. No glare, and it's super light. I haven't tried any audio books but I may look into that for when I'm driving or even to listen to during my runs.
Thank you so much for visiting Blushing Rose Style Blog. I would love to know what you're reading.