Hey girl hey. I would love to say Happy Tuesday… but I am not feeling my best today. How about you? I have good days, I have bad days… and today it's just one of those blah moods. With no end in sight, it is easy to feel defeated, but I am remaining positive that better days are coming.
One thing has not changed around here … the daily Amazon deliveries. Although these days they consist mostly of household essentials. I wanted to round up some of my recent Amazon purchases and the top 10 most popular Amazon finds from March.
My Other Recent Amazon Purchases

Amazon Favorites
SWEATSHIRT
The trendy graphic design and oversized fit reminds me of Anine Bing sweatshirts, but this one is under $30 and ships free with prime. If you're curious about the quality, I have washed it several times and it still looks great. I am wearing size medium.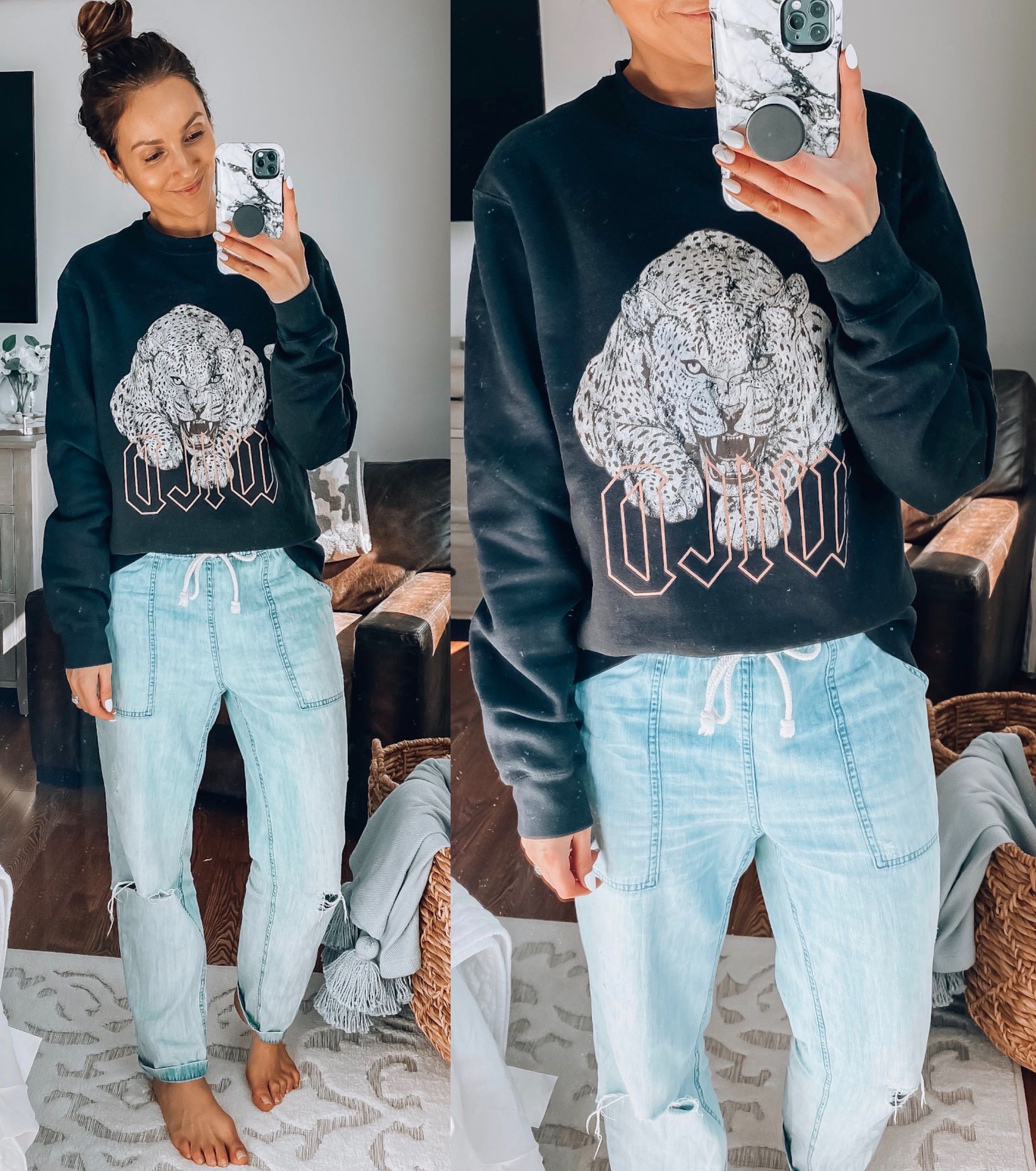 SWEATSHIRT
I have had this sweatshirt for almost a year and half now. It is really good quality! It's not super thick, but the fabric is the perfect weight for this time of year and the upcoming warmer months. It also looks great wash after wash. I am wearing size small, but if you wanted a looser fit for leggings I would recommend sizing up.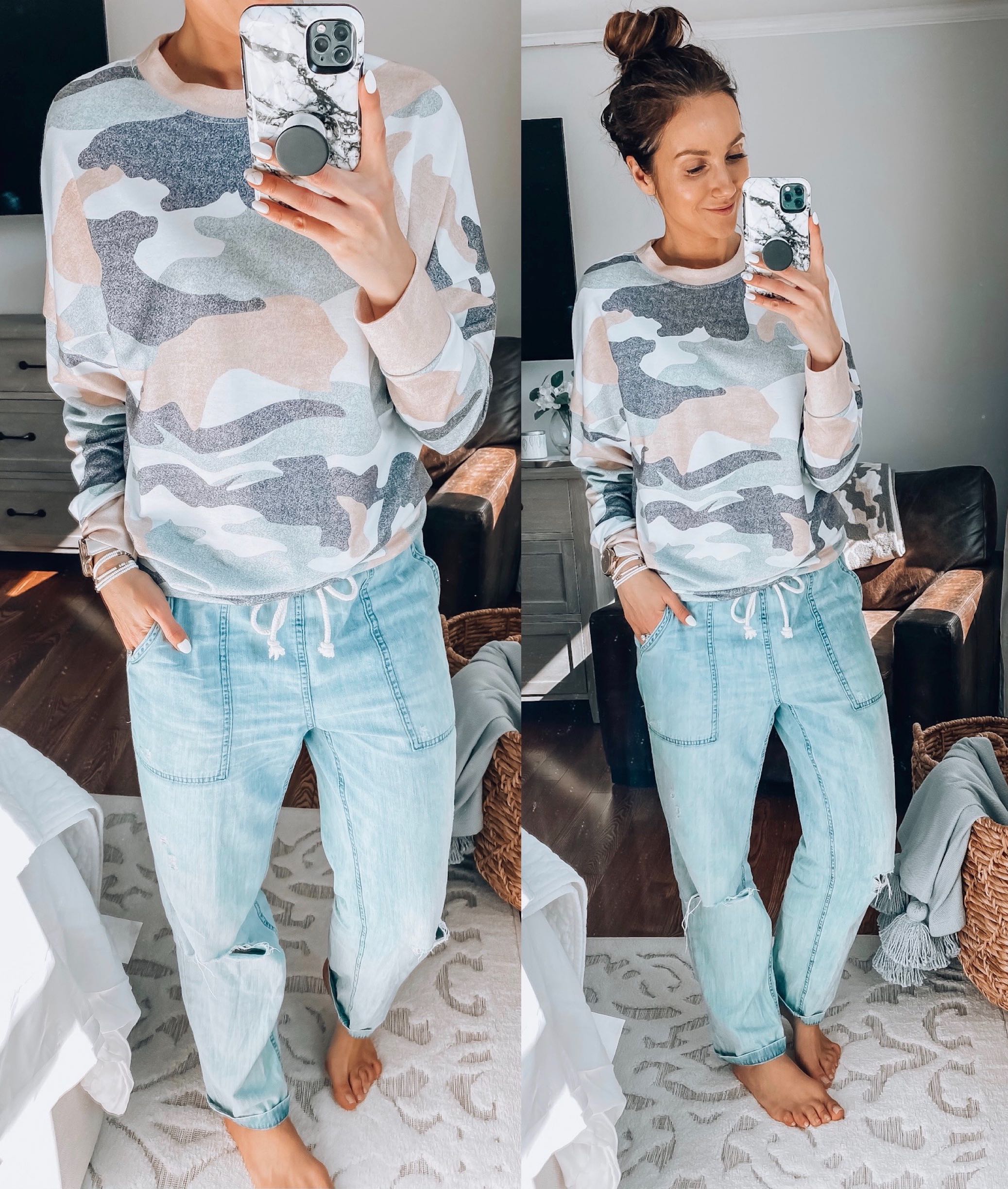 TEE
I first shared this tee in my January Finds post and I just love the sequin play and oversized lip graphic. I am wearing size medium.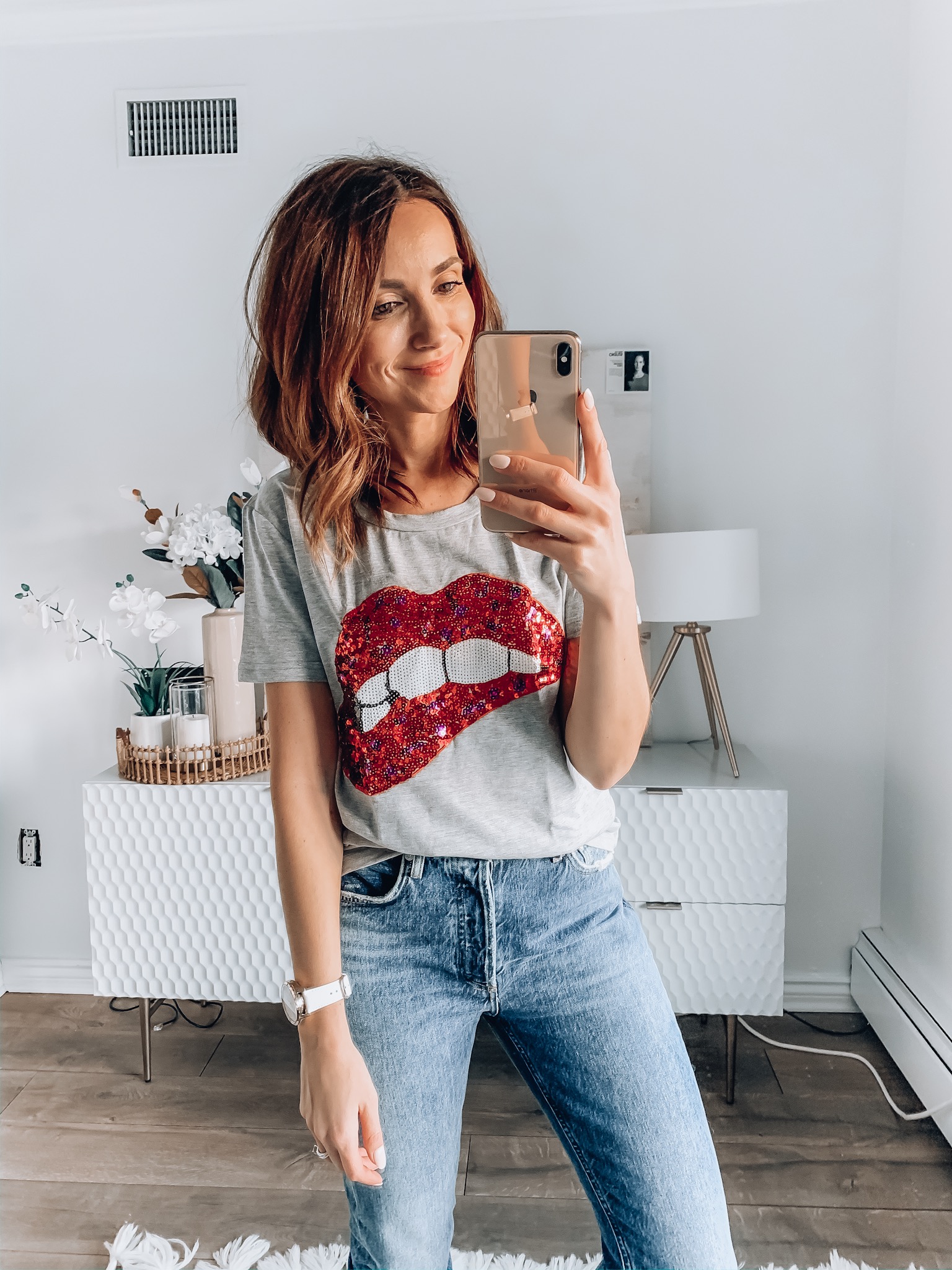 JUMPSUIT
I've had this jumpsuit over a year now. It's so comfy, affordable  -great for lounging or running errands. It fits TTS, I am wearing size Small. It is available in multiple color options.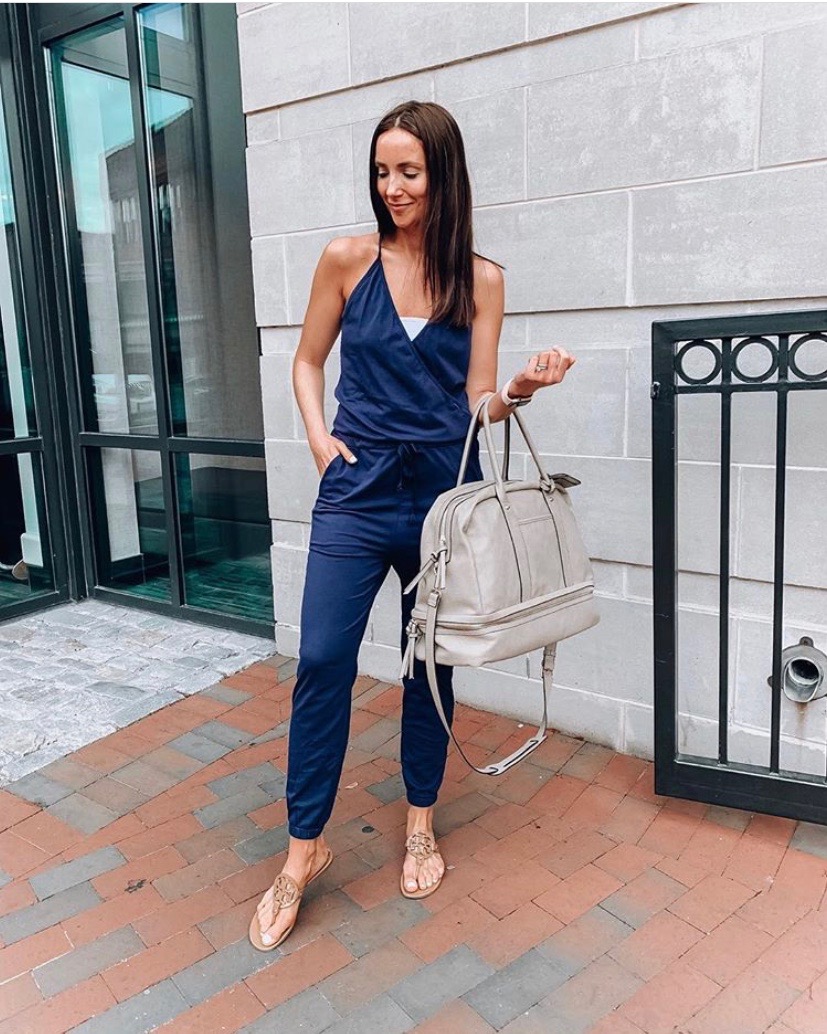 This rotating organizer reminds me of a lazy-susan. When it first arrived, I was surprised by the size of it, but it definitely holds everything I need. You can accommodate the height of the shelves which is nice since certain bottles are bigger/smaller than others. If you have counter space, I definitely recommend this!
Amazon has so many great acrylic organizers for all spaces and cabinets, I have entire blog post rounding my favorites in THIS post.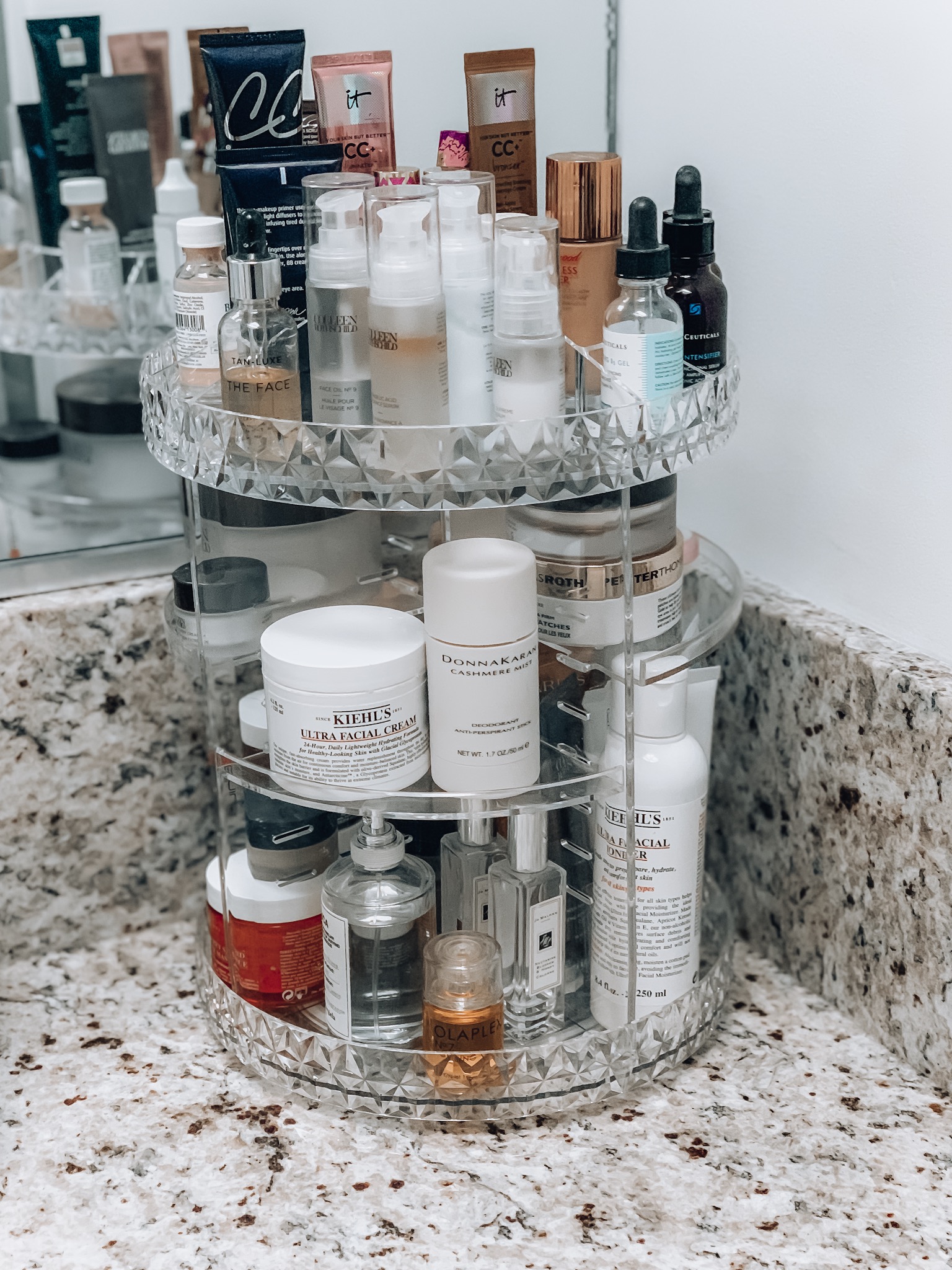 This eyeliner has been one of the most popular items on the blog in 2019. To be honest I totally forgot I had it. So happy to see it still available on Amazon. I use the 10 mm size. One pen / stamp for left and one for right eye. Draw the eyeliner on the lid (just like you would with a regular eyeliner), then use the stamp (make sure you have to correct side) on the outer corner.

I have this rug in my family room and I love it so much that I decided to get similar style for my master bedroom when I updated it earlier this year. You can read about in THIS post. The rug is indoor/outdoor and is very easy to maintain.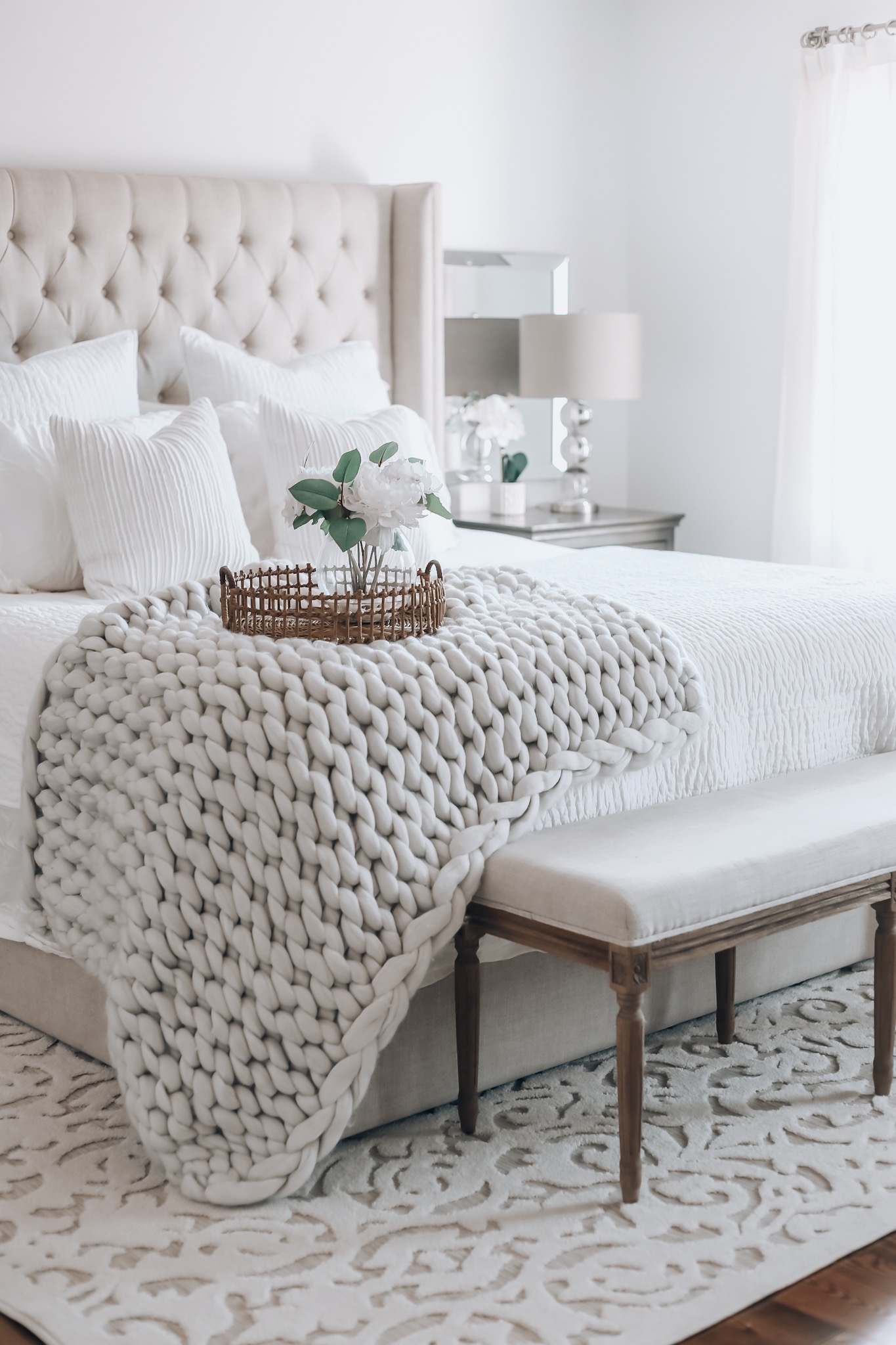 ACRYLIC ORGANIZER
I purchased this organizer to keep my lipsticks and glosses all in one place and so that they could easily be seen.  I want to note that this arrived wrapped so well, no scratches and that it's good quality. Definitely seems like something that costs more than $25.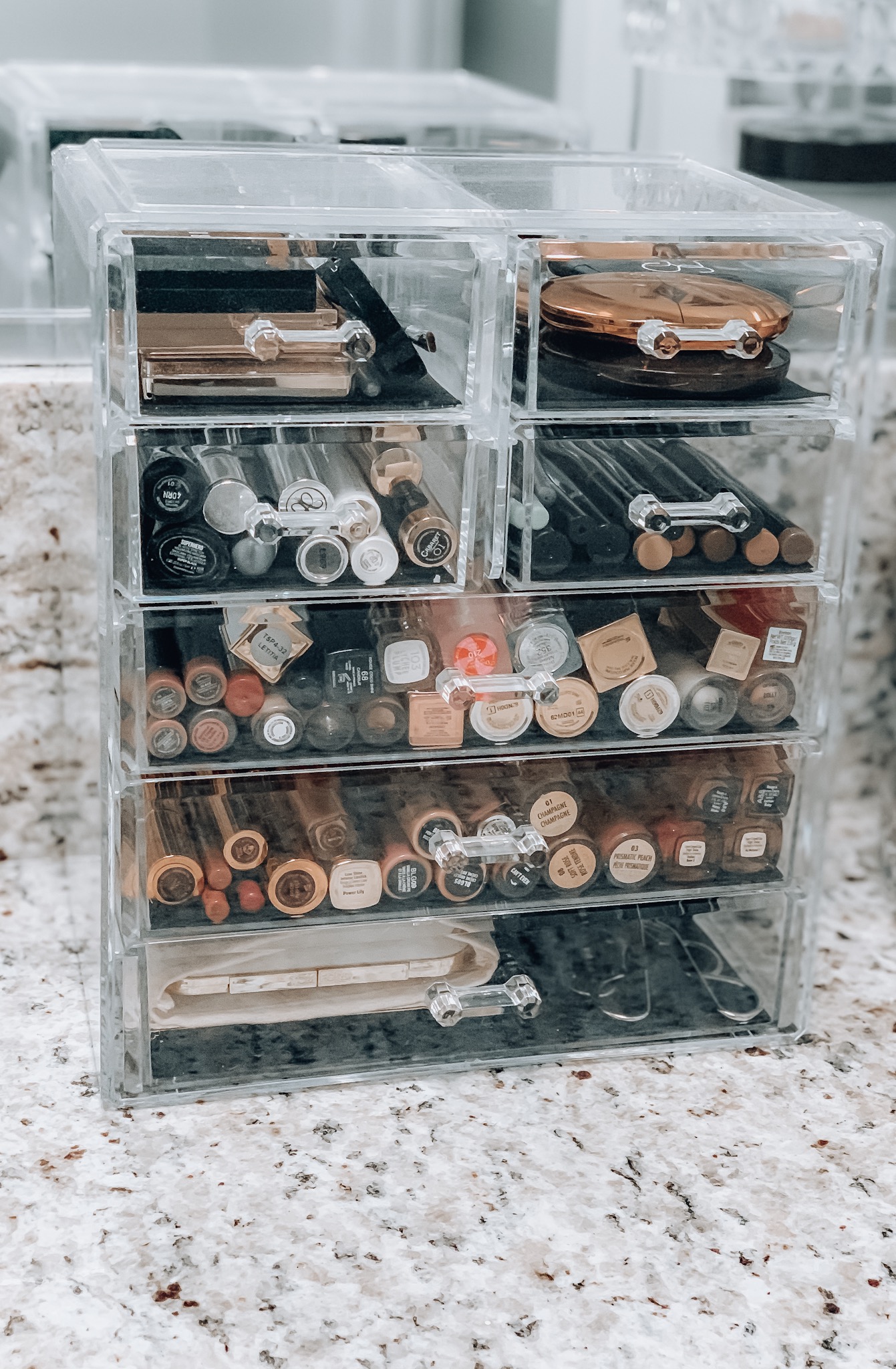 GIRLS ARTS SET  // BOYS ARTS SET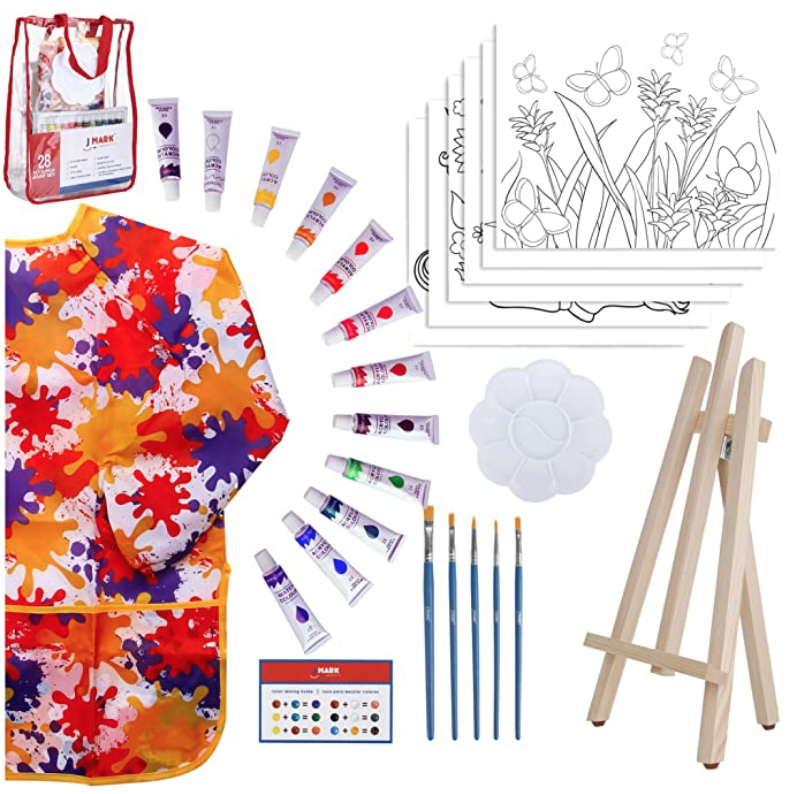 I am not surprised these acrylic paint sets are so popular. I have been painting with my kids every evening. It is really relaxing and great way to end the day. It is so hard to keep them entertained and active throughout the day, I find our daily paint parties (paint and sip for me haha) very calming and soothing, which is great especially before bedtime.
LOOFAH
I purchased this silicone loofah looking to replace my old one and to have a cleaner option. I love that you can put it in the dishwasher so it can be easily washed and sterilized. My scrub is also from Amazon and it smells divine!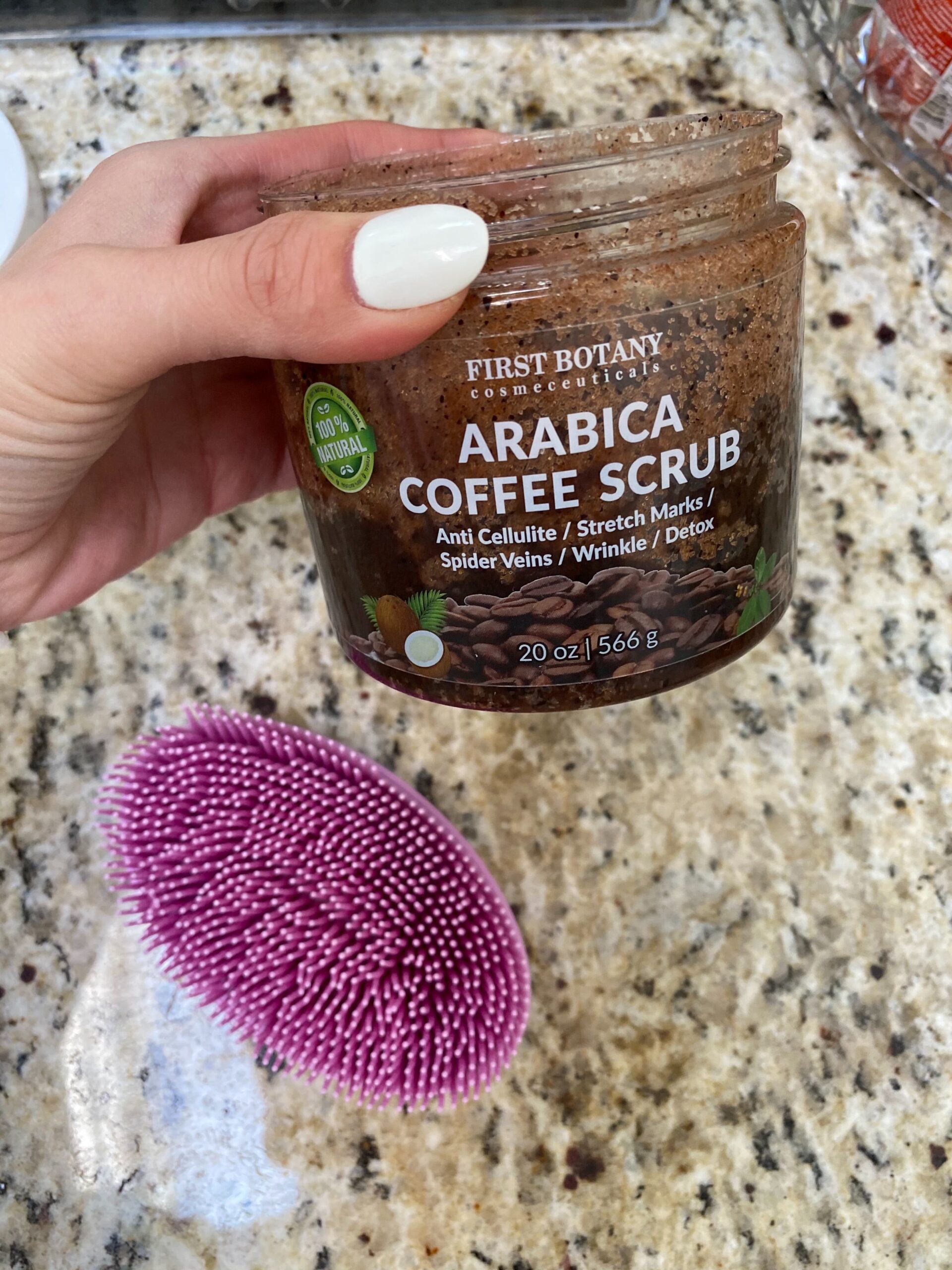 Thanks so much for visiting Blushing Rose Style blog! I'd love to hear about your recent Amazon purchases.