Hi girls. Happy Monday! I hope you are doing well with another week of quarantine in the bag. As always, I am rounding up the best sellers from last week. I know a lot of us are working from home so I shared some outfits to inspire your work flow in this post and many of the top sellers were cozy, loungewear pieces.
You can view previous best seller posts here and here.
1. ZELLA LEGGINGS –  In my opinion these are the best outfit leggings. They're pretty thick meaning they are not see through. They're high waisted, give you a hug feeling and look great wash after wash so you will have them for seasons to come.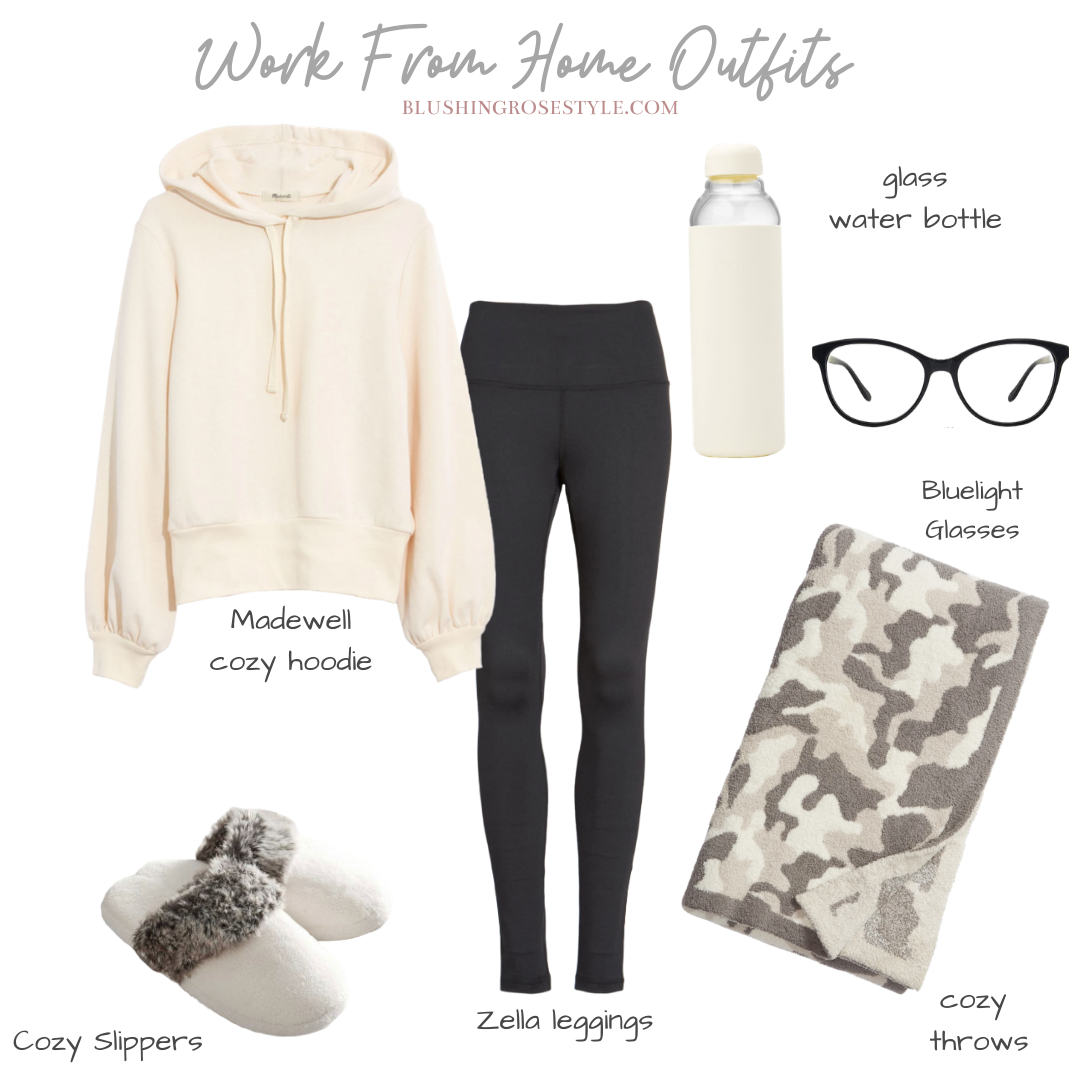 2. JOGGERS – Super comfy and cozy joggers. I love the mauve color.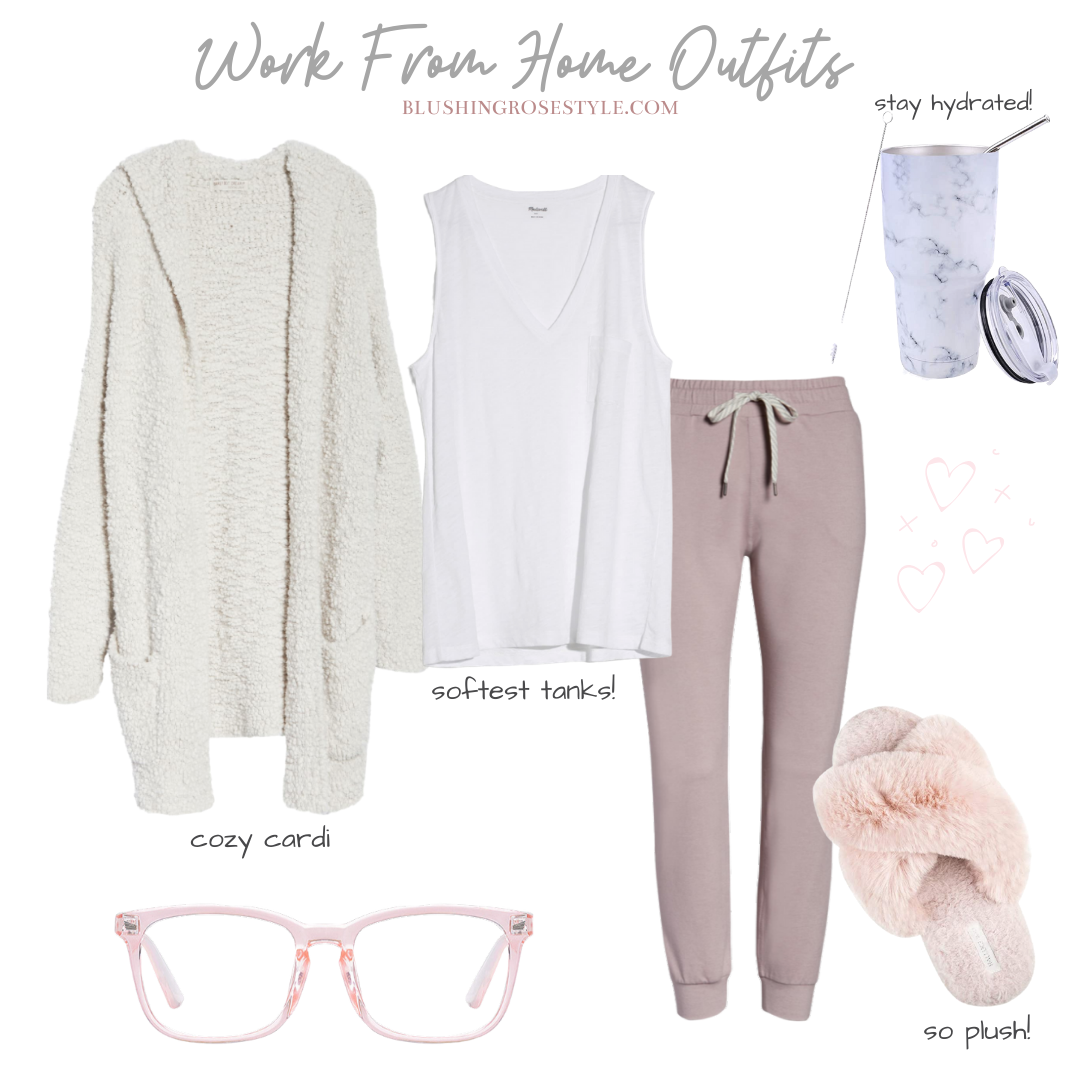 3. CHAMBRAY JOGGERS – These truly are the MVP of my Best Seller's list. Another week in the Top 5 spot! They are still 40% off but sizes are limited.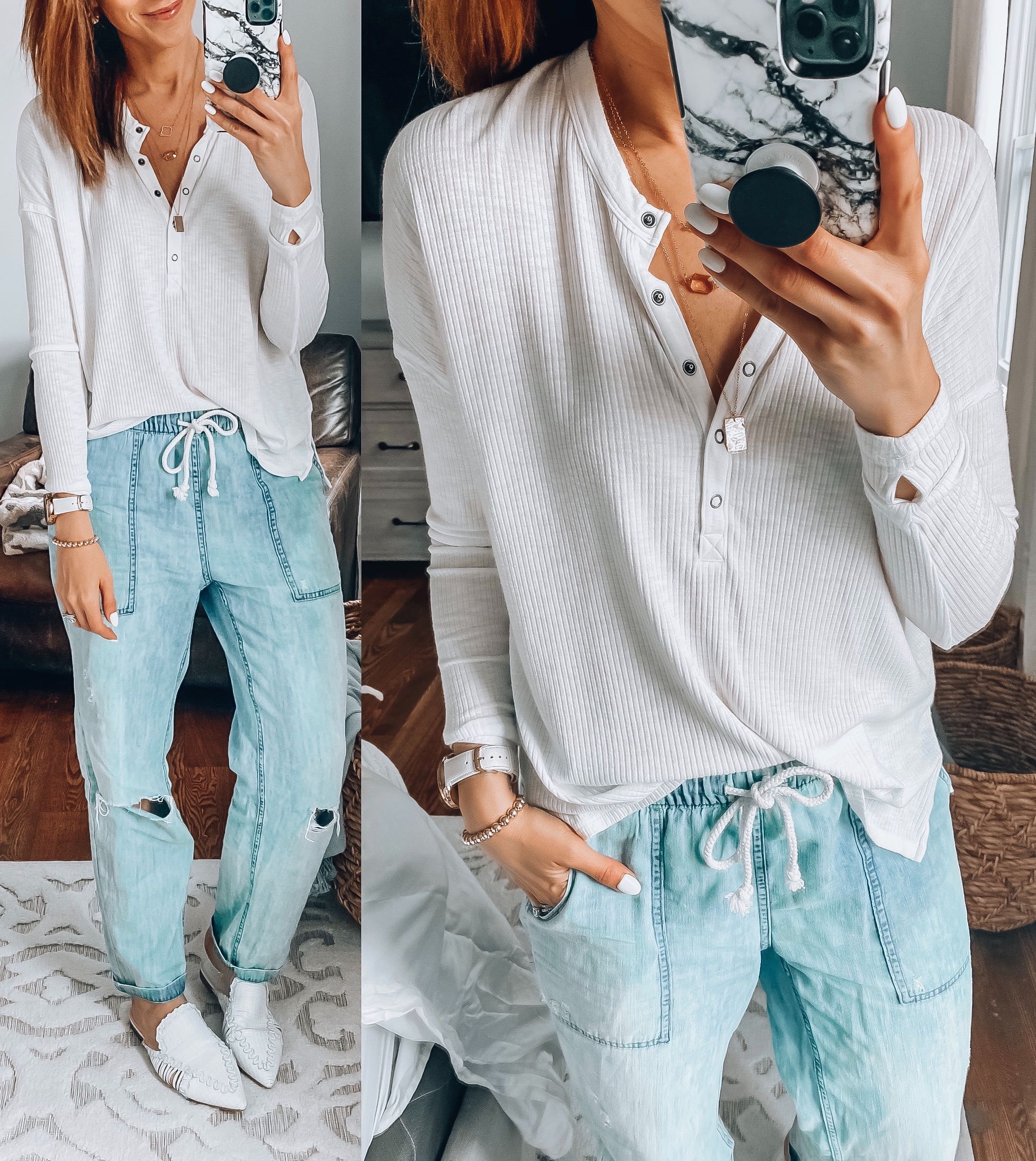 4. BUTTON BACK PUFF SWEATER – This sweater is so pretty with the back button detailing. It's still 50% off if you were considering purchasing! I am wearing size s.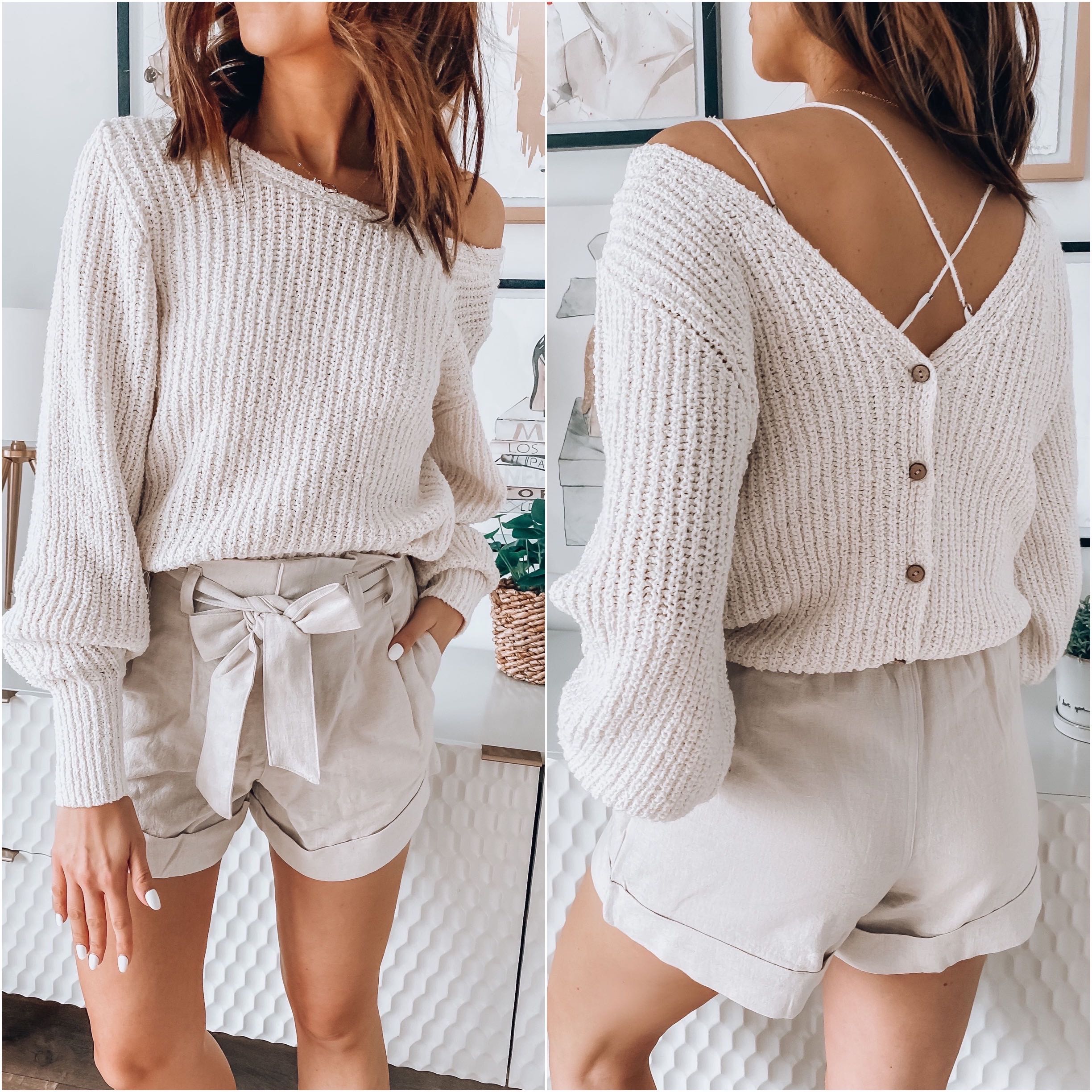 5. CARDIGAN – Another repeat item on my Top Seller's list! It's such a great cardi and it's still 50% off!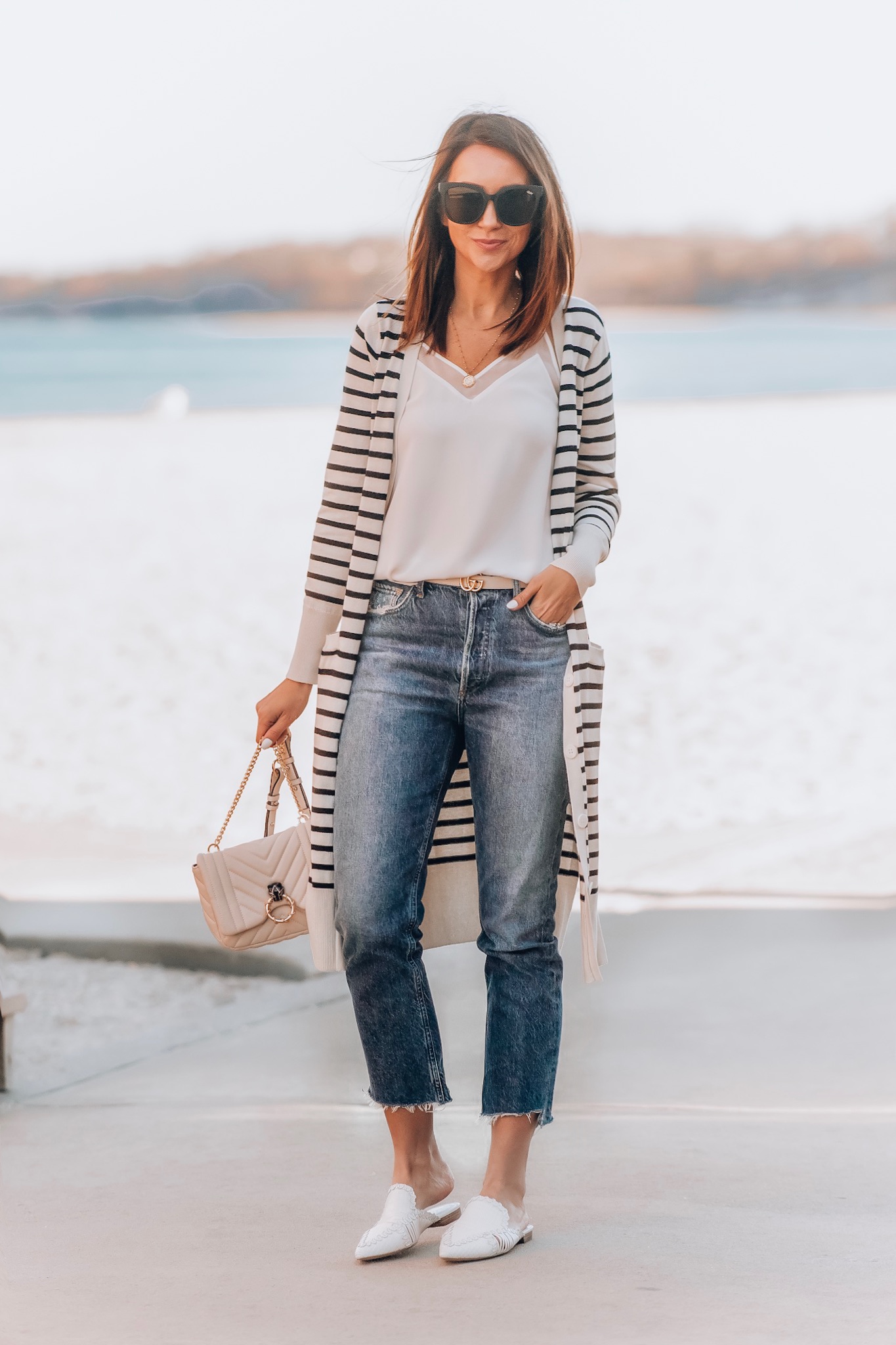 6. OVERALLS –  One of my readers recommended these in my Target Insiders FB Group, which by the way if you love Target you should totally join us! I am wearing size S and they are available in 4 different color options. I chose charcoal/grey because they reminded me of the Aerie ones. These are great for spring, summer and are so comfortable. They do come with a belt for a more fitted look, but it is removable if you chose to do with out it.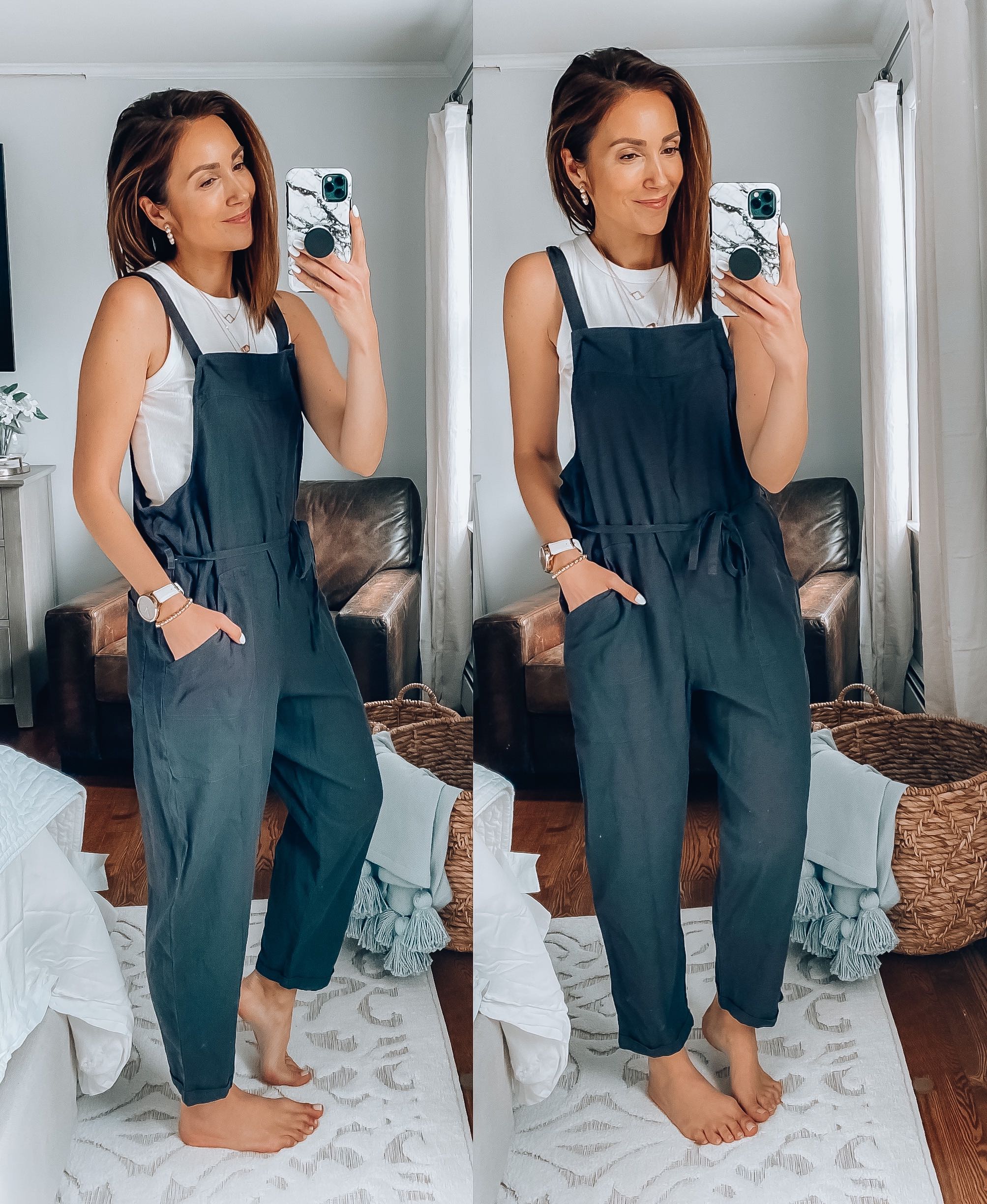 7 & 8. TANK and SWEATPANTS – One of my favorite wardrobe staples is this tank from Target! Wears well, looks good wash after wash and is just $8. My wide leg sweatpants are also from Target and are so soft and the perfect length for Spring.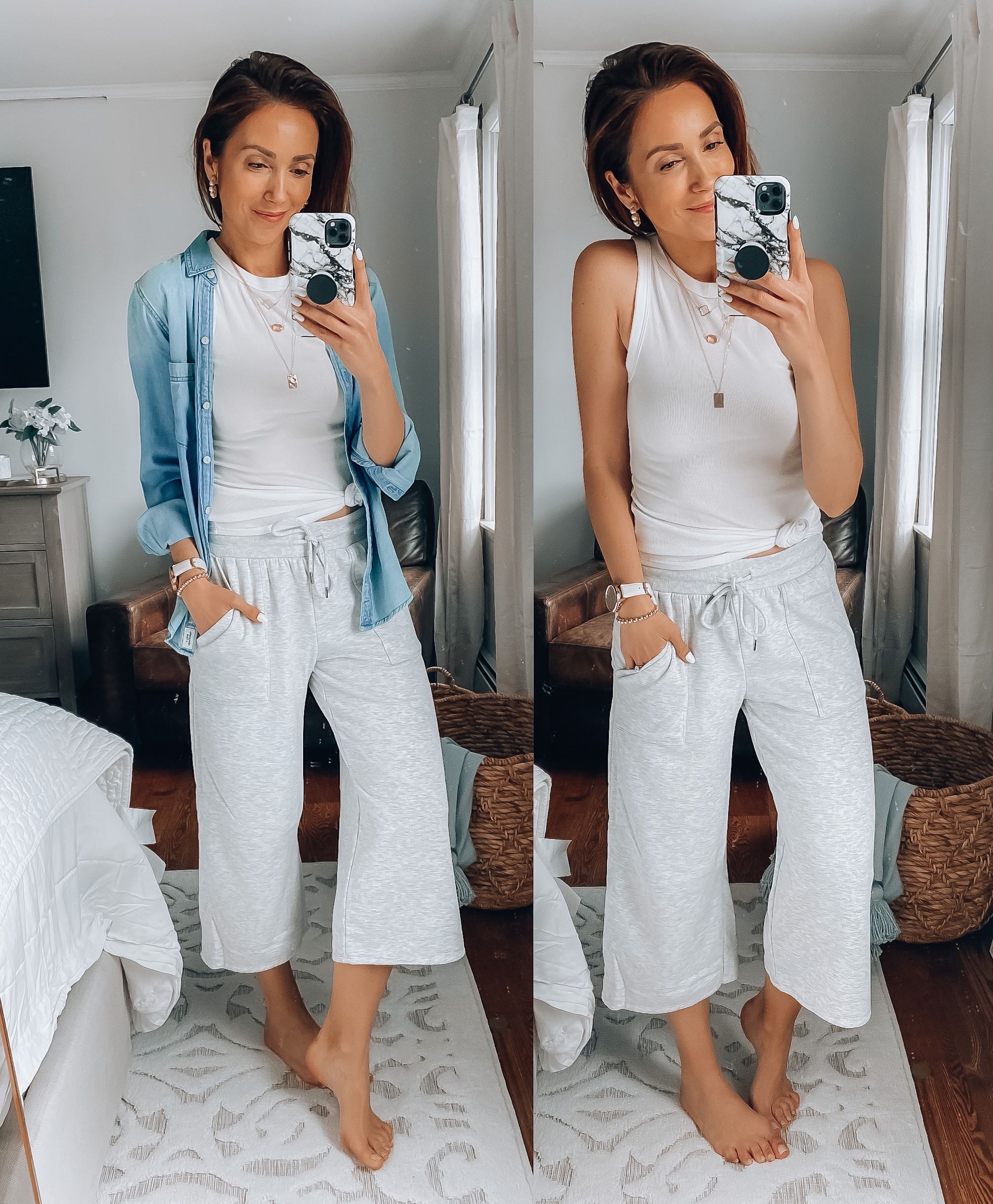 9. LINEN JOGGERS – These were such a great Target find, am I right girls?! These are a comfy alternative to sweatpants or leggings. They're so comfy and I am wearing size S.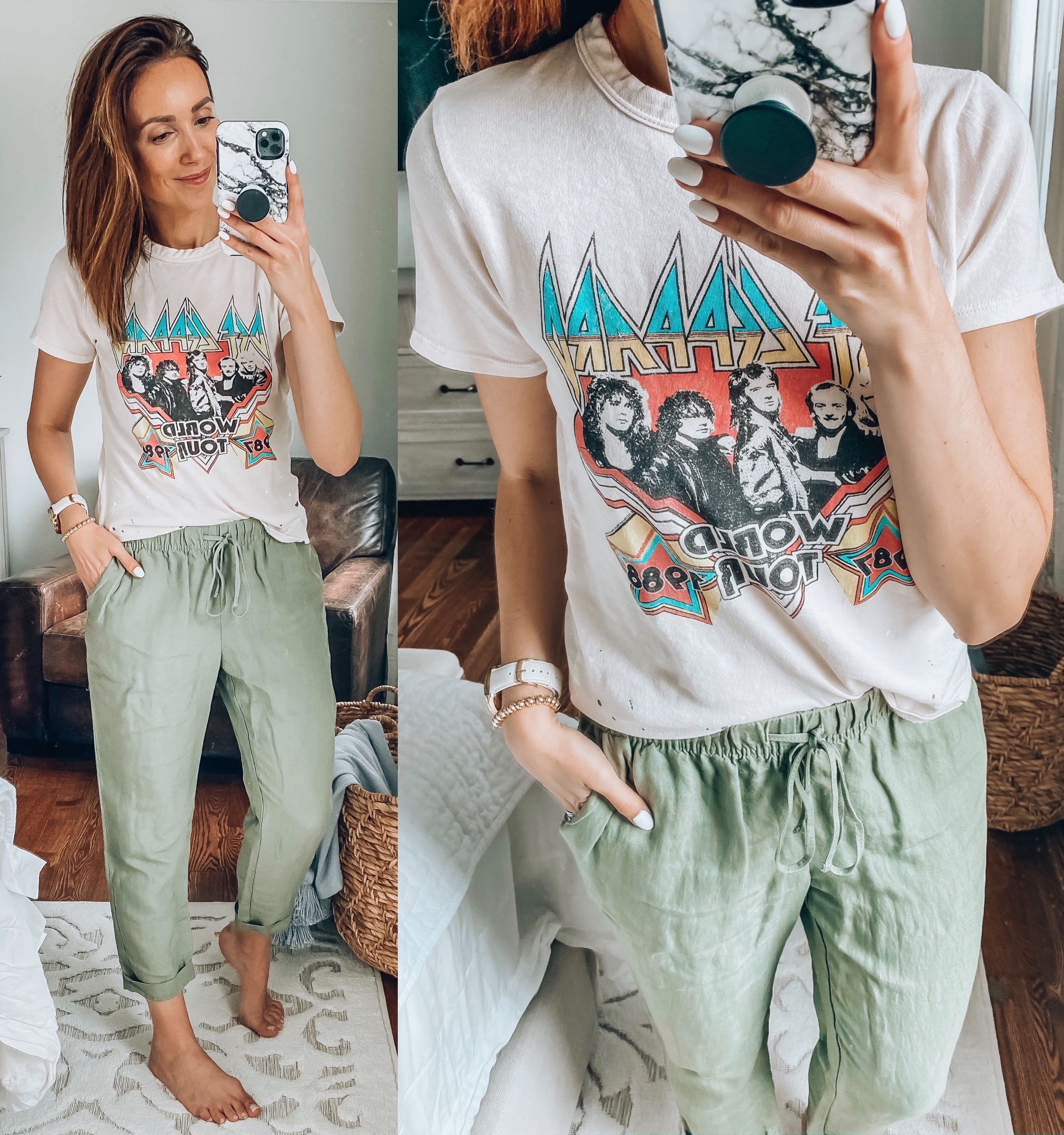 10. WALL DECOR – Expect Good Things. My mantra as of late. Such a cute piece from Target.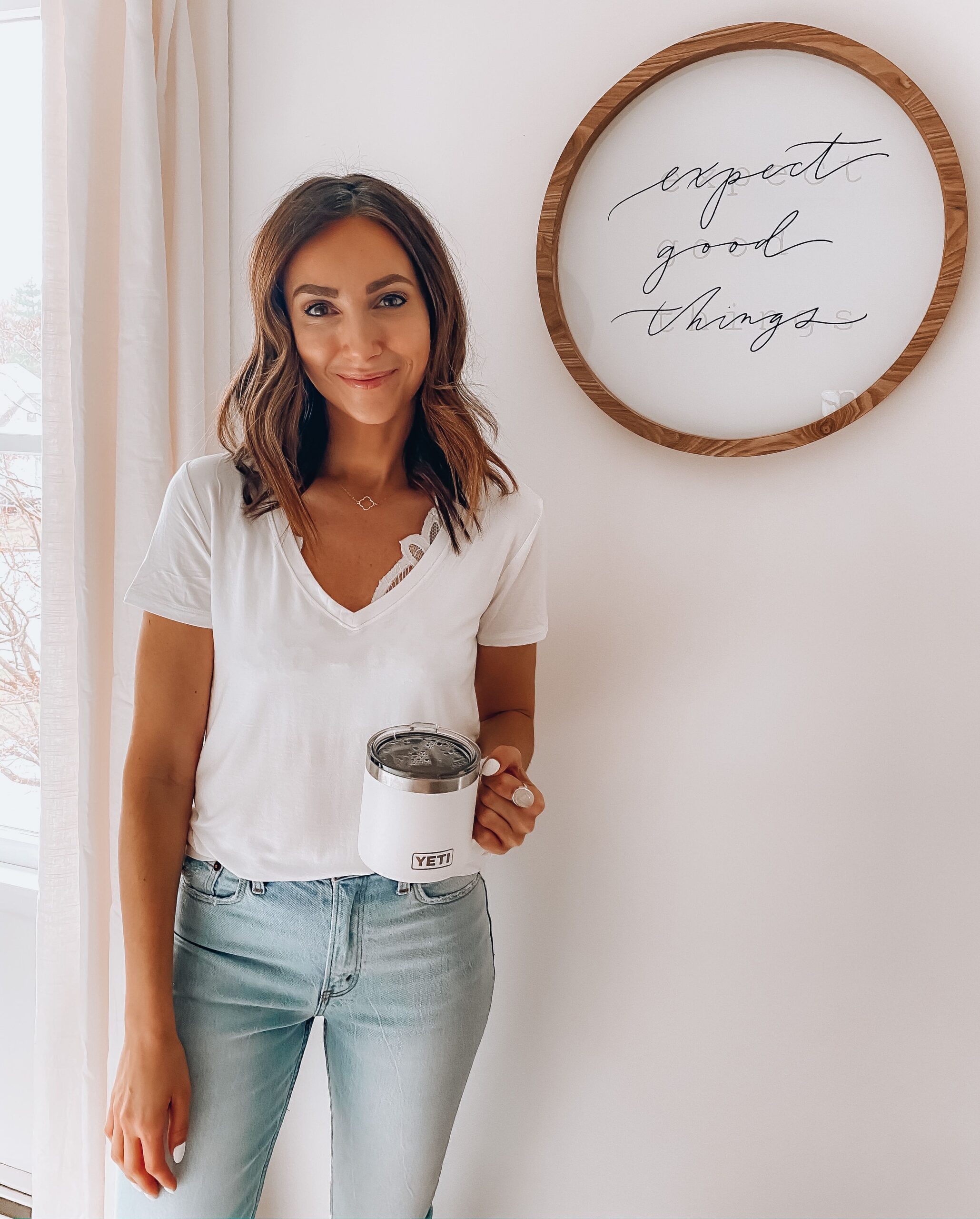 Thank you so much for visiting Blushing Rose Style!