Who needs a little September motivation? I will speak for myself and say ME! We had so much fun with the July ABS challenge, if you didn't participate, check it out here (I may repeat it in October). September has been a bit shaky for me workout-wise. modafinil vendita online https://analystprep.com/ I am still adjusting to the new schedule with kids at school and John back in the field.
I was thinking a small accountability group would be one way to get out of the fitness funk. So here's the deal- the challenge is 10 days long. If you are in super duper amazing shape, this is probably too easy for you. But if not, maybe you'd like to join in on the fun.
Here's a template, I will be checking in daily on my stories to hold myself accountable. Join me!
10 Day Guts & Butts Challenge
TO SAVE
Desktop: Right click and save to desktop OR drag onto desktop
Phone: Hold down on image and choose add to photos.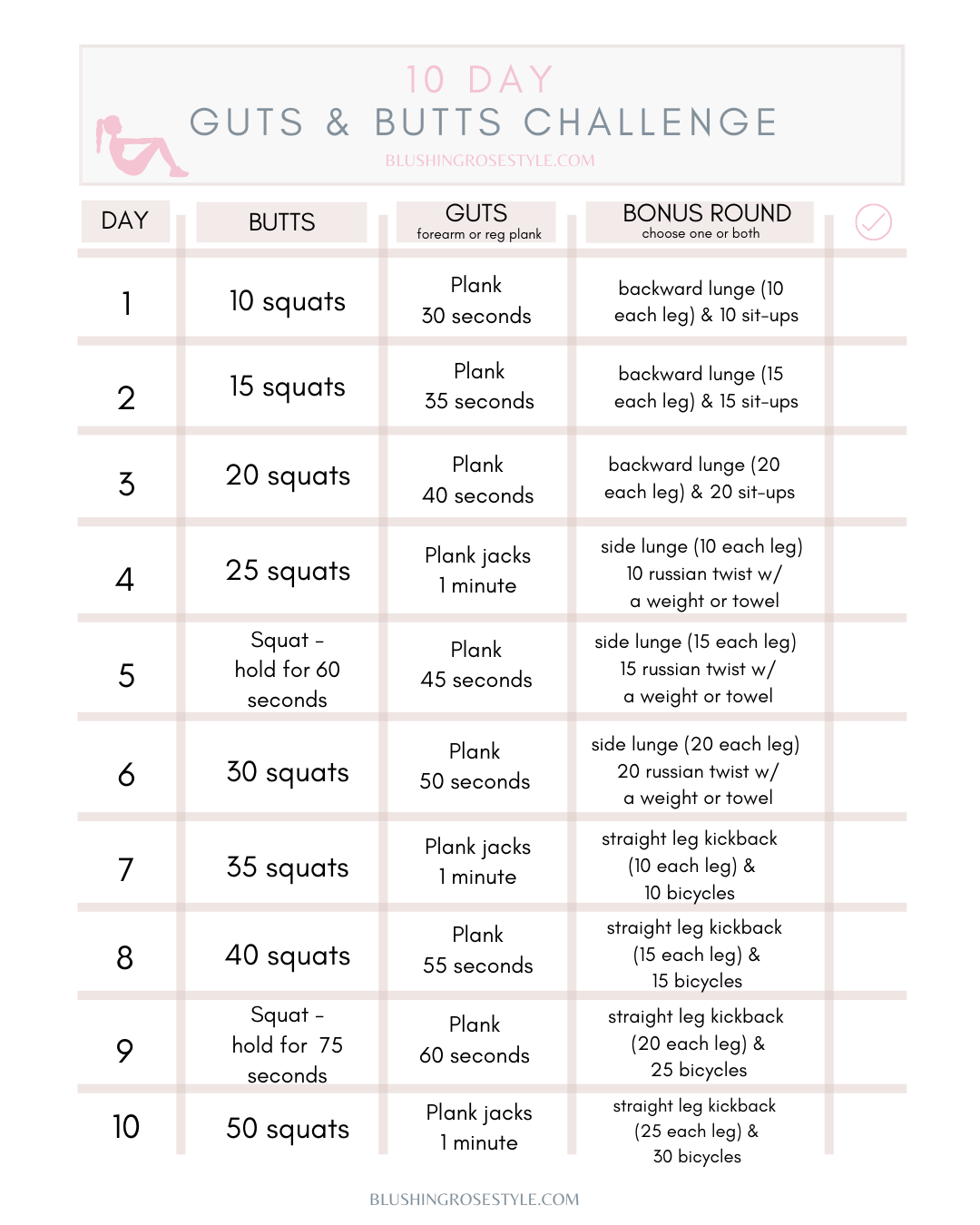 Thank you so much for visiting Blushing Rose Style Blog! If you join the challenge, please let me know!