Hi girls. I am back sharing a few more Fall pieces from my Walmart haul that I didn't get to share last week which you can see in THIS post. They include some new bodysuits from Sofia Vergara's line which are so good. If you have not tried any of hers yet, I highly recommend them. I purchased this one last year and it still remains my favorite one yet.
5 Fall Outfit Ideas From Walmart
This sweater is so versatile because it can be worn two ways, which always makes styling a piece super fun. You can turn the sweater around and layer a lace trim cami, a bralette or rock the deep V neckline. It has oversized sleeves and is more fitted in the waistline. It fits tts and I am wearing size small. The jeans are by Wit & Wisdom and have the Ab-solution waistline which makes them so comfortable and flattering to wear.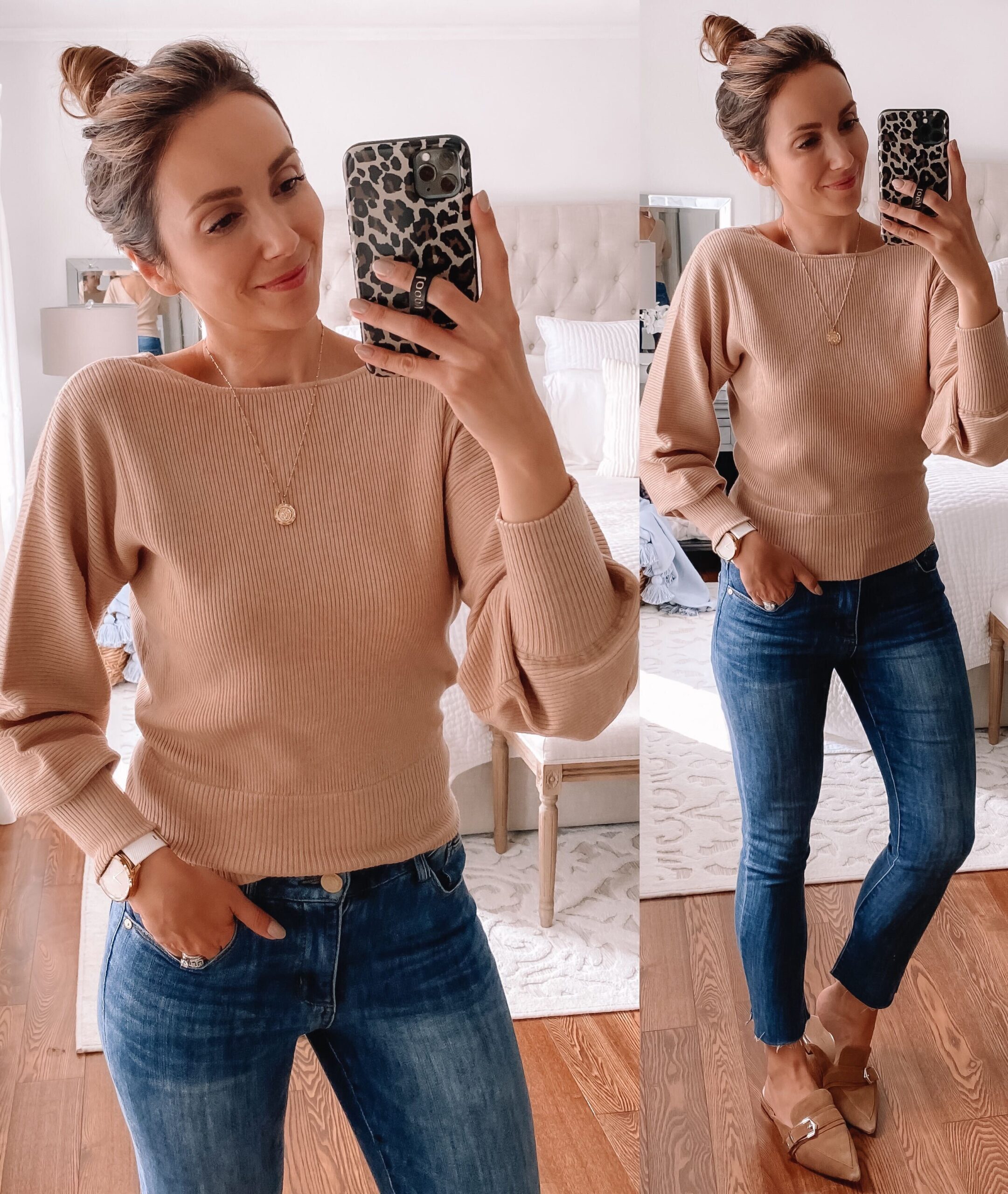 This bodysuit is a part of the new arrivals I keep raving about, you would never think it came from Walmart. You can wear it to work under a blazer or cardigan or style for a date night/girls night out. The lace is gorgeous and the fabric is extremely soft and feels good on your skin. I am wearing size small. The pants are not from Walmart, but are a great Target find. The paper bag style is so flattering, fit tts and I'm wearing size 2.
This outfit could be another great workwear option. This cozy top is actually a bodysuit! The fabric feels like cashmere and feels so good on. I love the higher neckline and puff sleeve detail. I am in size small. The mules make a comfortable shoe if you are on your feet a lot. I size up by half size.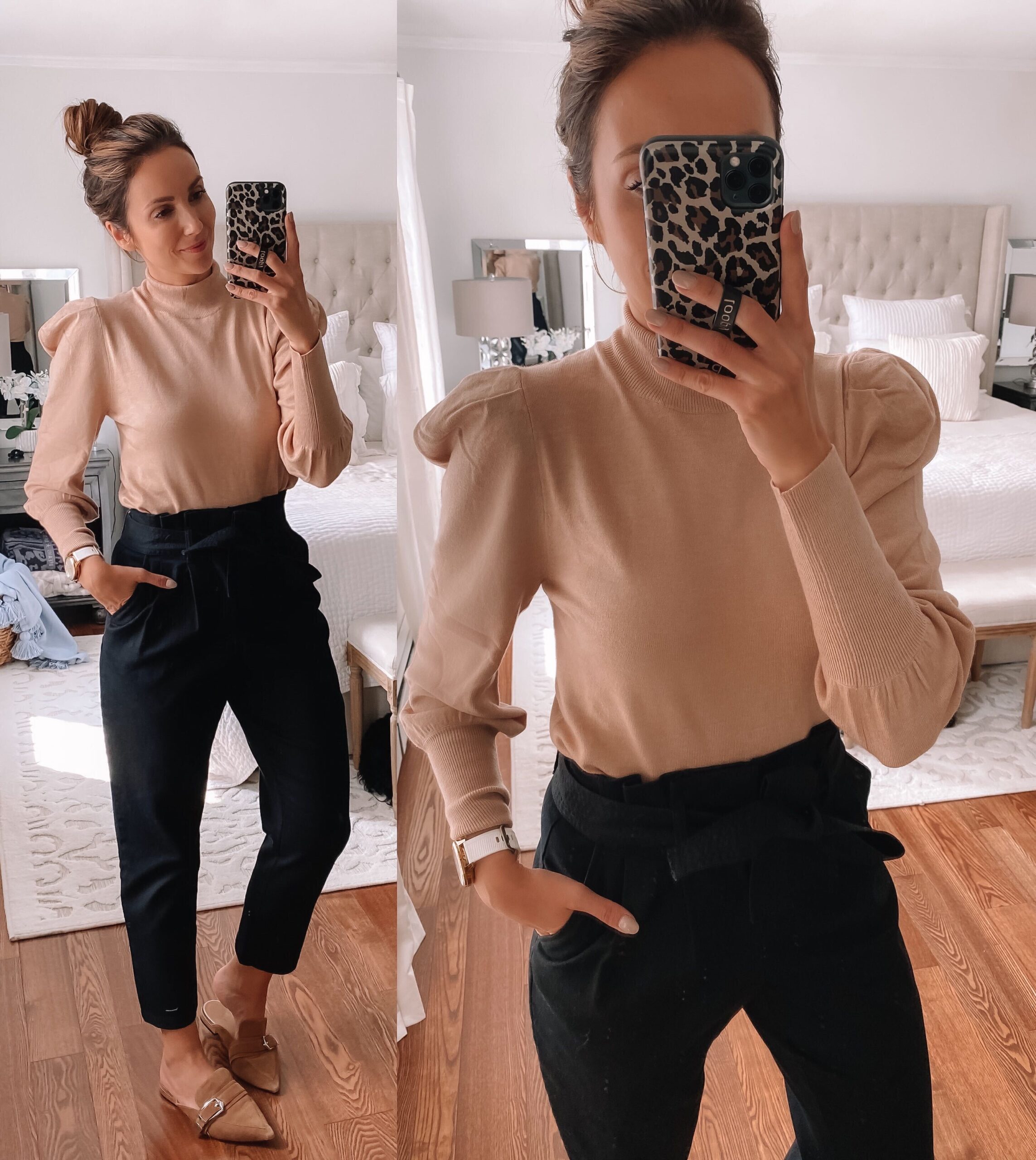 When I first saw this bodysuit online, I felt that it wasn't normally something I would go for but since it's by Sofia Vergara it swayed me into wanting to try it and I absolutely love it. The print is bold and wild, but you can tone it down with black pants which would make it absolutely fine for work. For date night, style with high waisted denim and you have such a cute outfit. I am in size small.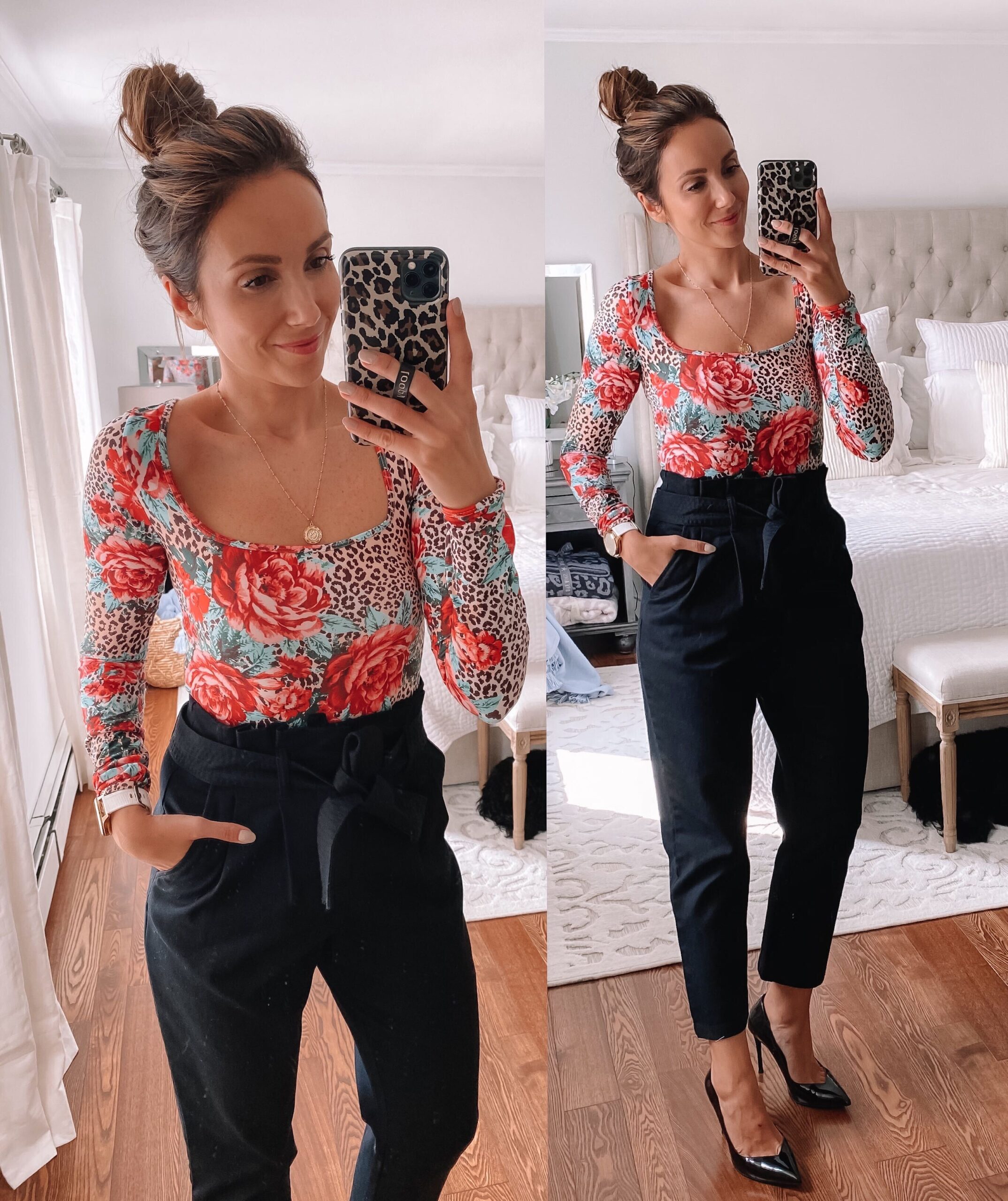 This is one of the new dress arrivals from Walmart. The leopard print is so cute and trendy. You can style it with black pumps for workwear, or style it athleisure which is my personal favorite. Add a belt to define the waistline, drape a denim jacket and sneakers to complete the every day wearable look.