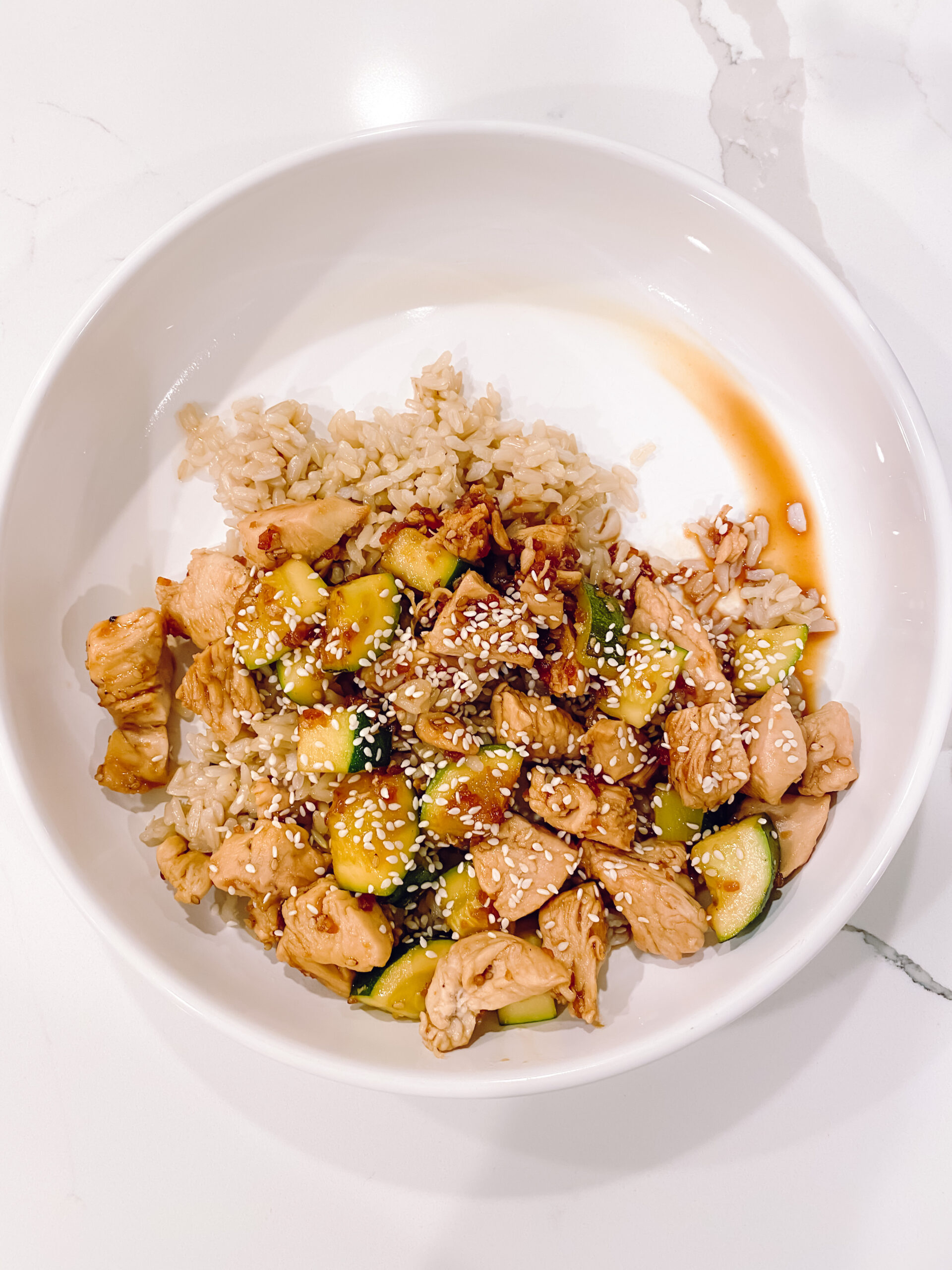 Hi friends. I am sharing my super simple and easy Chicken Teriyaki recipe. I make it at least 3x a week because my kiddos love it. The best part is you can have it on the table in under 20 minutes (from prep to sitting down and eating it) which makes this a great weeknight recipe! And even if you're not a great chef, this is a perfect recipe because the measurements don't have to be exact. You can swap zucchini for another veggie, or more or less – it's up to you.
Btw I am cooking with Our Place Always Pan, which I love. I have been using it for almost every meal I cook. If you have been thinking about getting it, I wrote a full review HERE.
How to Make Chicken Teriyaki Dinner
Ingredients
chicken breasts, cubed (I use one pack which is about a 1.5 lbs)
1-2 tablespoons of olive oil
Salt & Pepper to taste
2 zucchinis, cubed
Soy Vay Veri Veri Teriyaki Sauce (add 1/3 – 1/2 cup)
rice (whichever you prefer)
sesame seeds, for garnish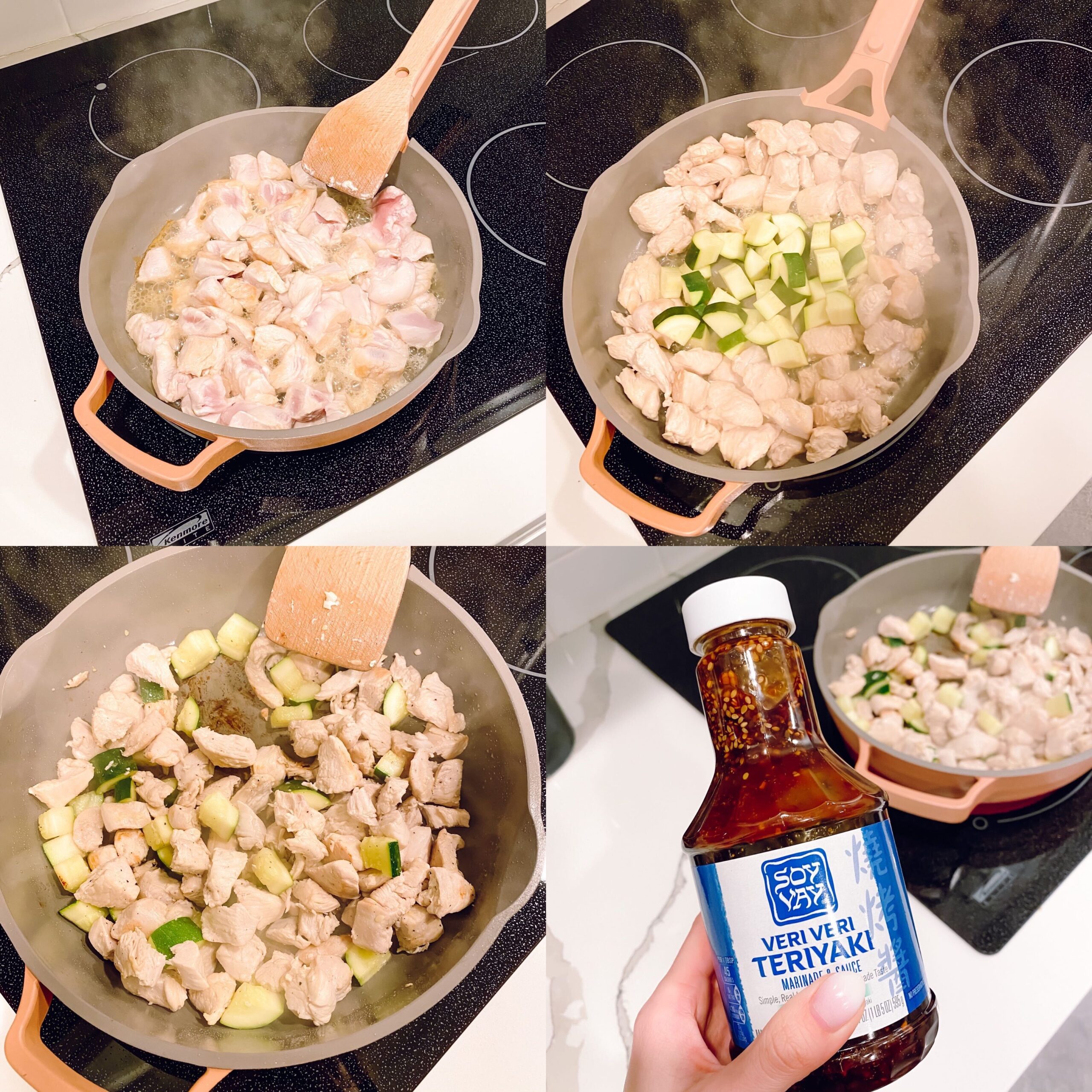 Directions
Heat pan with olive oil on medium to high heat. Add chicken and season with salt and pepper. Sauté until chicken is almost cooked through, then add zucchini. Cook until zucchini has softened, about 3-4 minutes. Once zucchini is softened, add teriyaki sauce. I eyeball it, but I probably add 1/3 – 1/2 cup. You can add as little or much as you would like. Toss to make sure everything is coated and cook for an additional minute or two. Once sauce has heated you're ready to serve over rice. Everyone in my house prefers a different rice, but I love using minute rice for a quick option.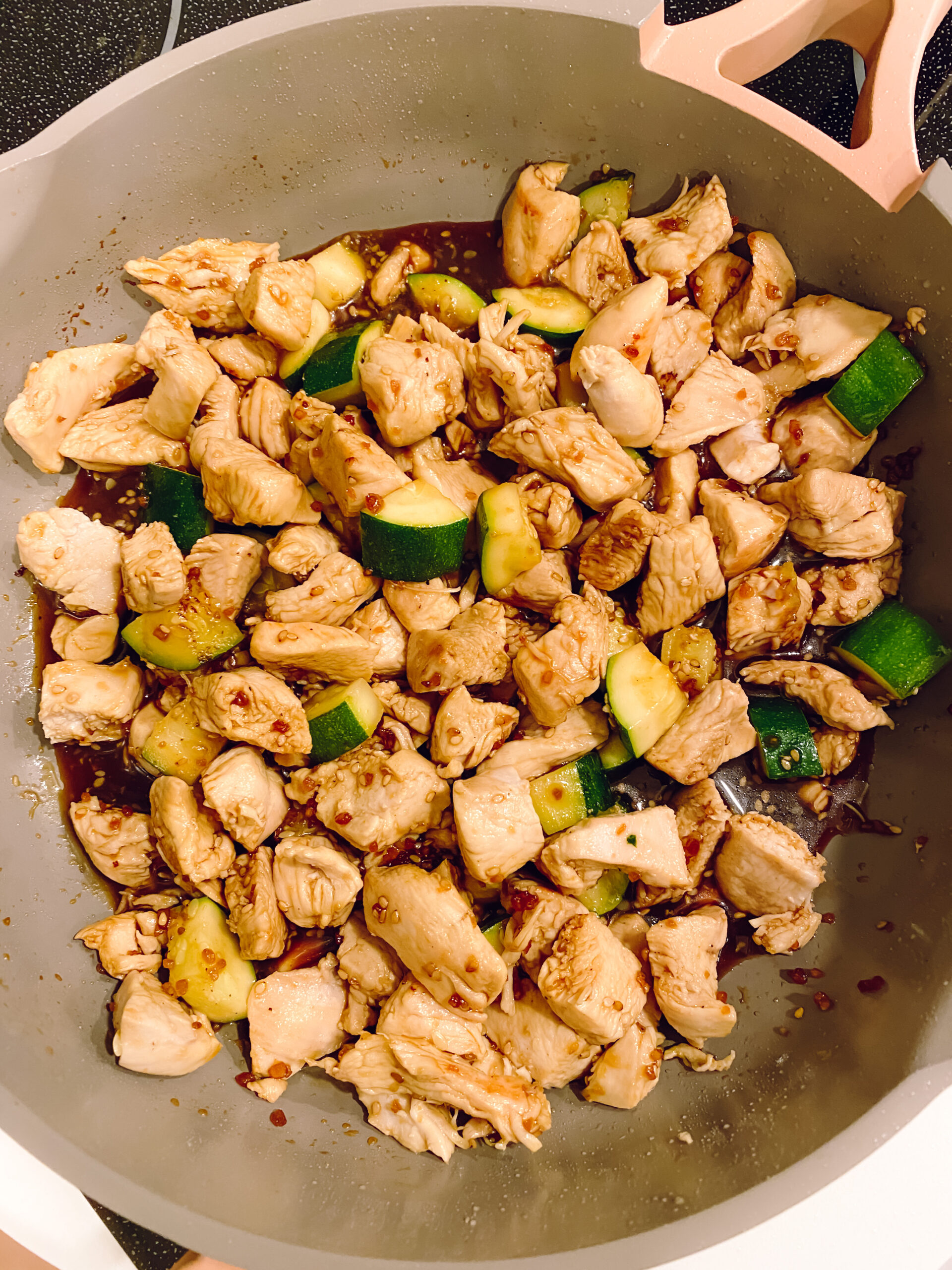 Once plated sprinkle sesame seeds on top and you're ready to eat!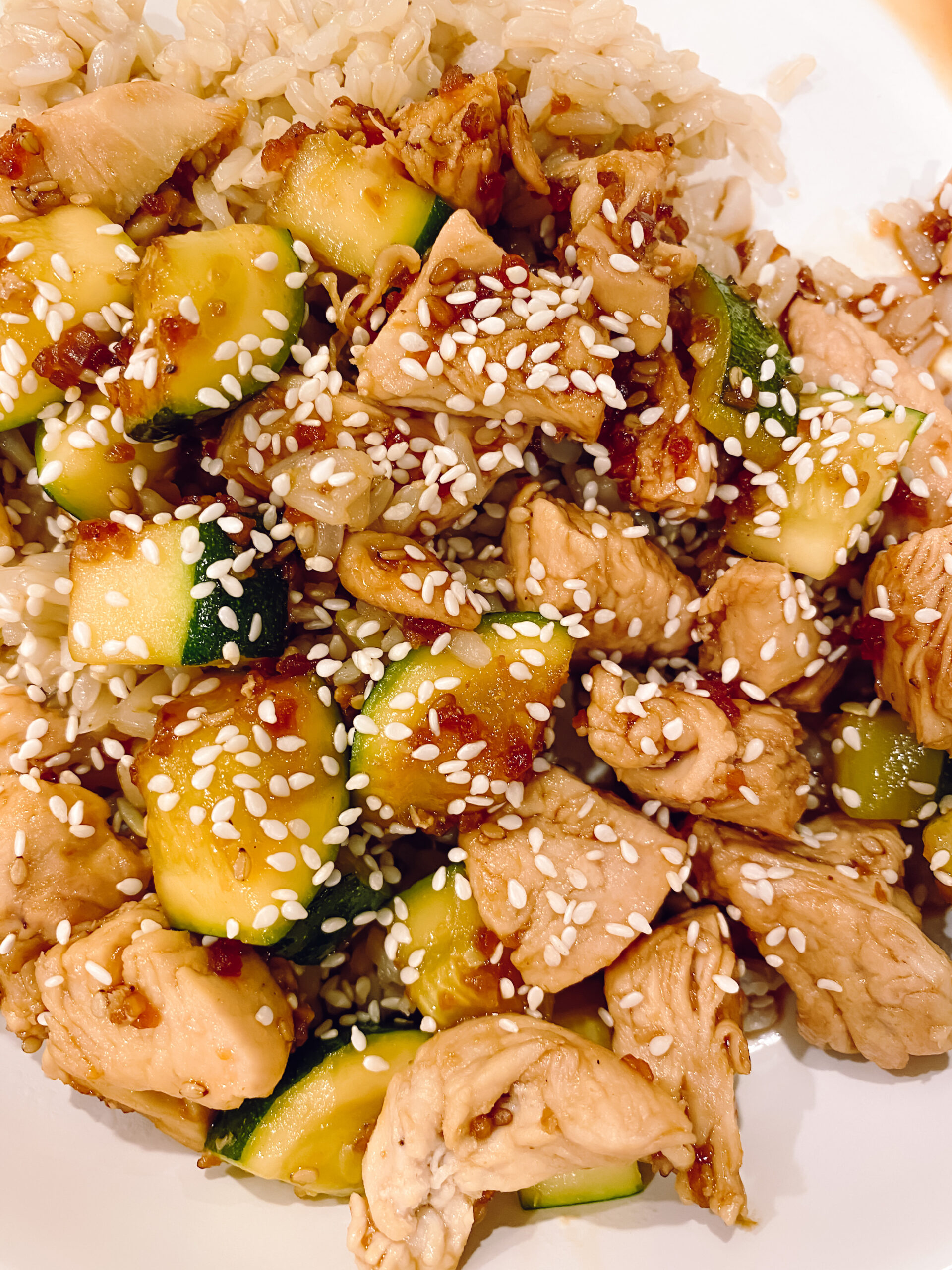 The videos are saved on my Instagram highlight under "easy dinner" . Thanks so much for visiting. Hope you enjoyed this post.