I have been making this dip for almost a decade. It is definitely our family's favorite summer recipe. It's healthy, easy to make and so yummy. We typically eat it with corn chips as an appetizer but it would also work as your side for any cookout.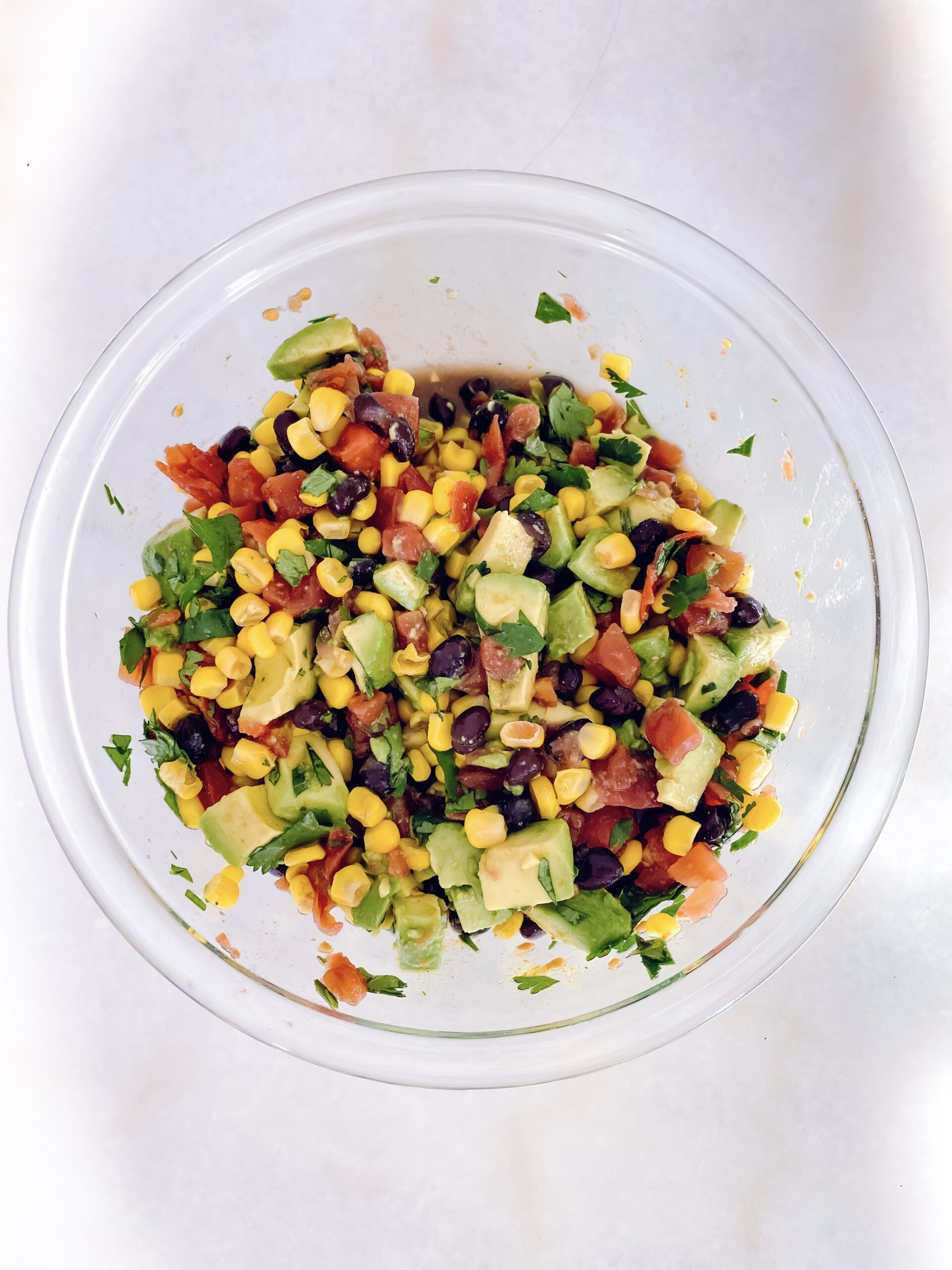 Avocado Corn Bean Dip
Ingredients
1 can of diced tomatoes with chilies (I use Rotel) // drained
1 can of corn // drained
1 can of black beans // drained
1 avocado
1 lime
1/2 tsp cumin
1/4 cup of cilantro
olive oil (optional)
1/4 red onion (optional)
salt & pepper (to taste)
tortilla chips for serving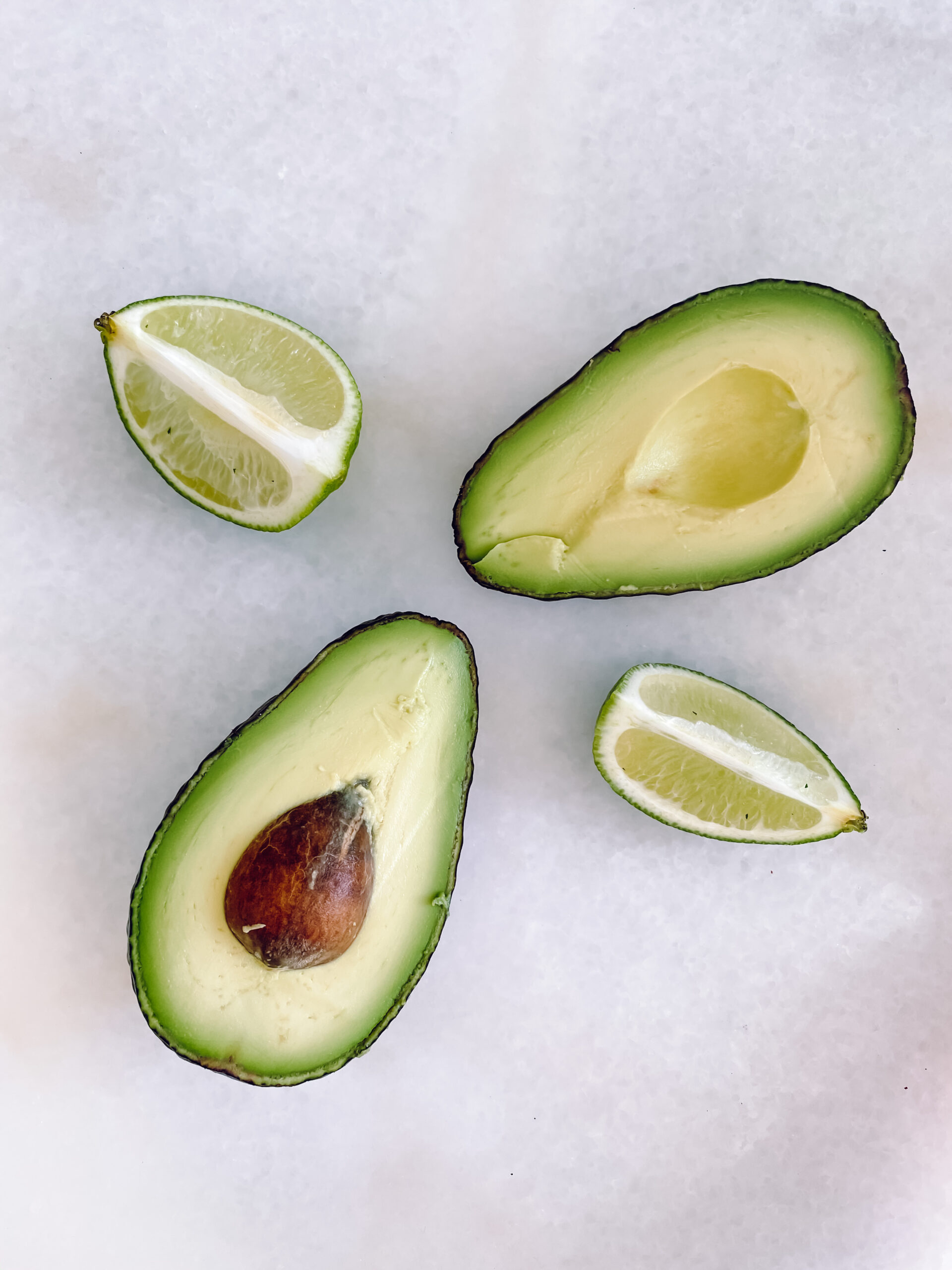 Directions
Add corn, beans, tomatoes into a bowl and mix together.
Add seasonings – I only use cumin, but add salt, pepper to taste if desired. For more heat add a dash cayenne pepper. Stir.
Dressing – to be honest most of the time I just use lime juice. However, you can mix 3-4 tablespoons of olive oil with lime juice (in a small bowl) and drizzle that over the dip instead.
Add diced avocado, chopped cilantro and stir well.
Tips
I usually wait to add the avocado right before serving. But if you want to add it ahead of time, make sure to coat it in lime juice to prevent it from turning brown.
Refrigerate the dip before serving, this allows flavors to marinade and blend!
Enjoy!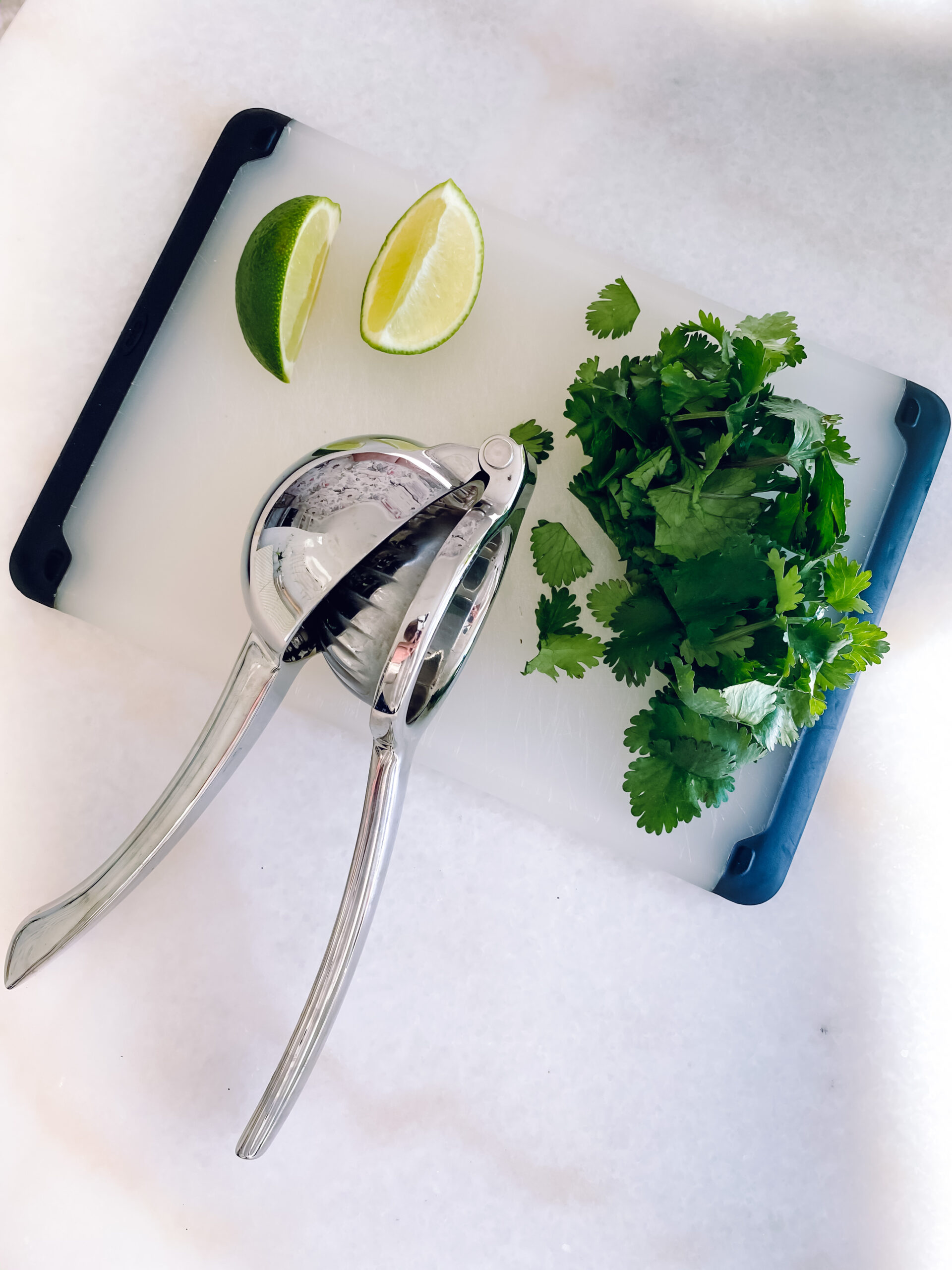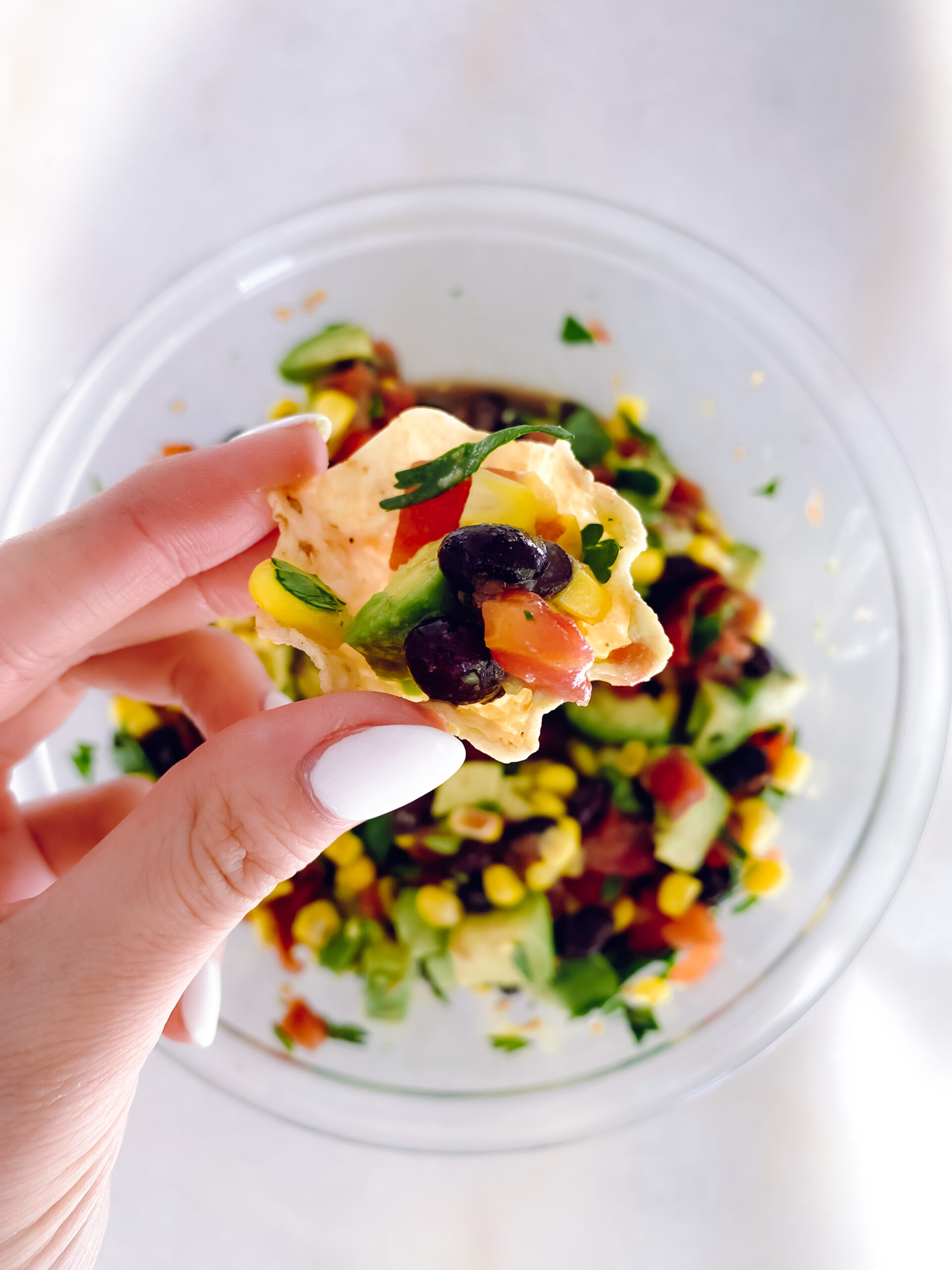 In case you're wondering … I skip the red onions. I know most people really enjoy the flavor, but I can't stand onions haha. If you make this recipe, make sure to tag me in your pics! I would love to see.
PIN OR PRINT RECIPE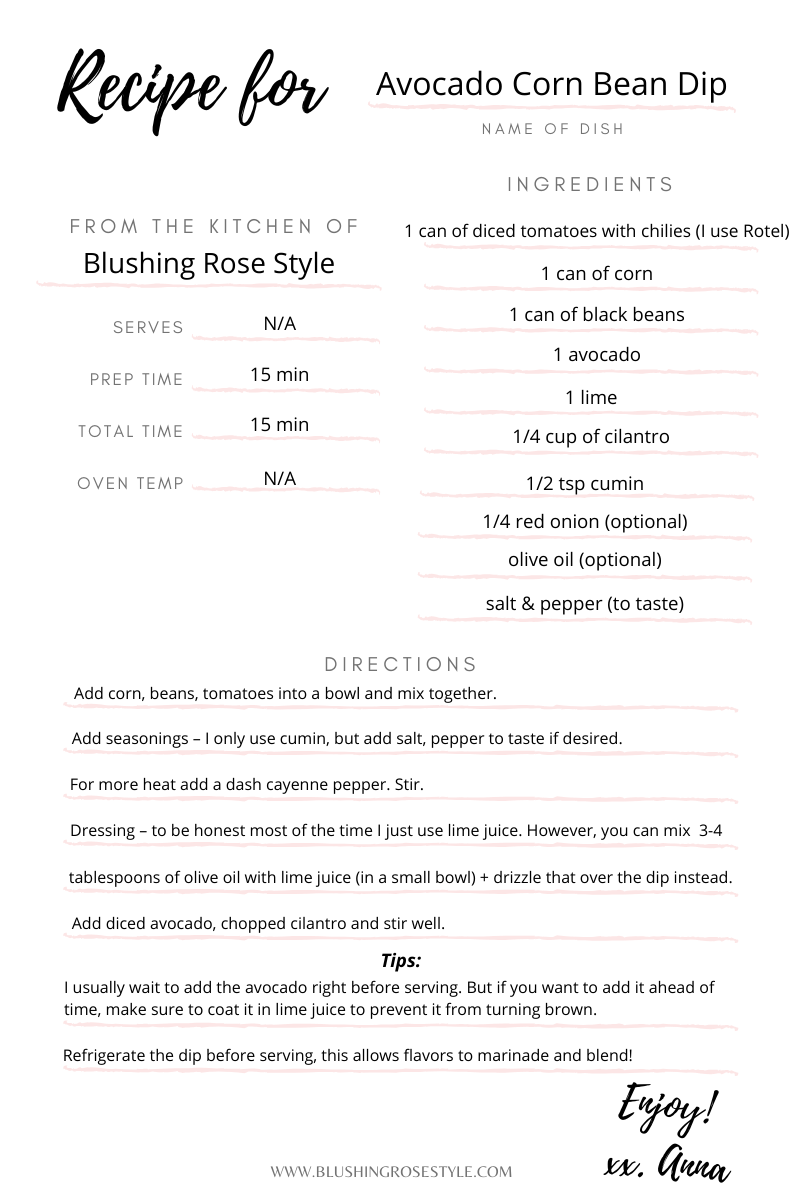 Enjoy and thanks so much for visiting Blushing Rose Style blog.