My sweet dinner roll recipe came from my sweet friend Megan (over 10 years ago). I made few small changes to it, but the recipe is super easy and YUMMY. When I tell you my kids love these… Reese would eat a whole dozen if I let her (in one day).
The recipe will make enough dough for about 36 rolls. I split the dough into 3 and only make / bake dozen at the time. I refrigerate extra dough and use within 2 days. You can probably also freeze it too.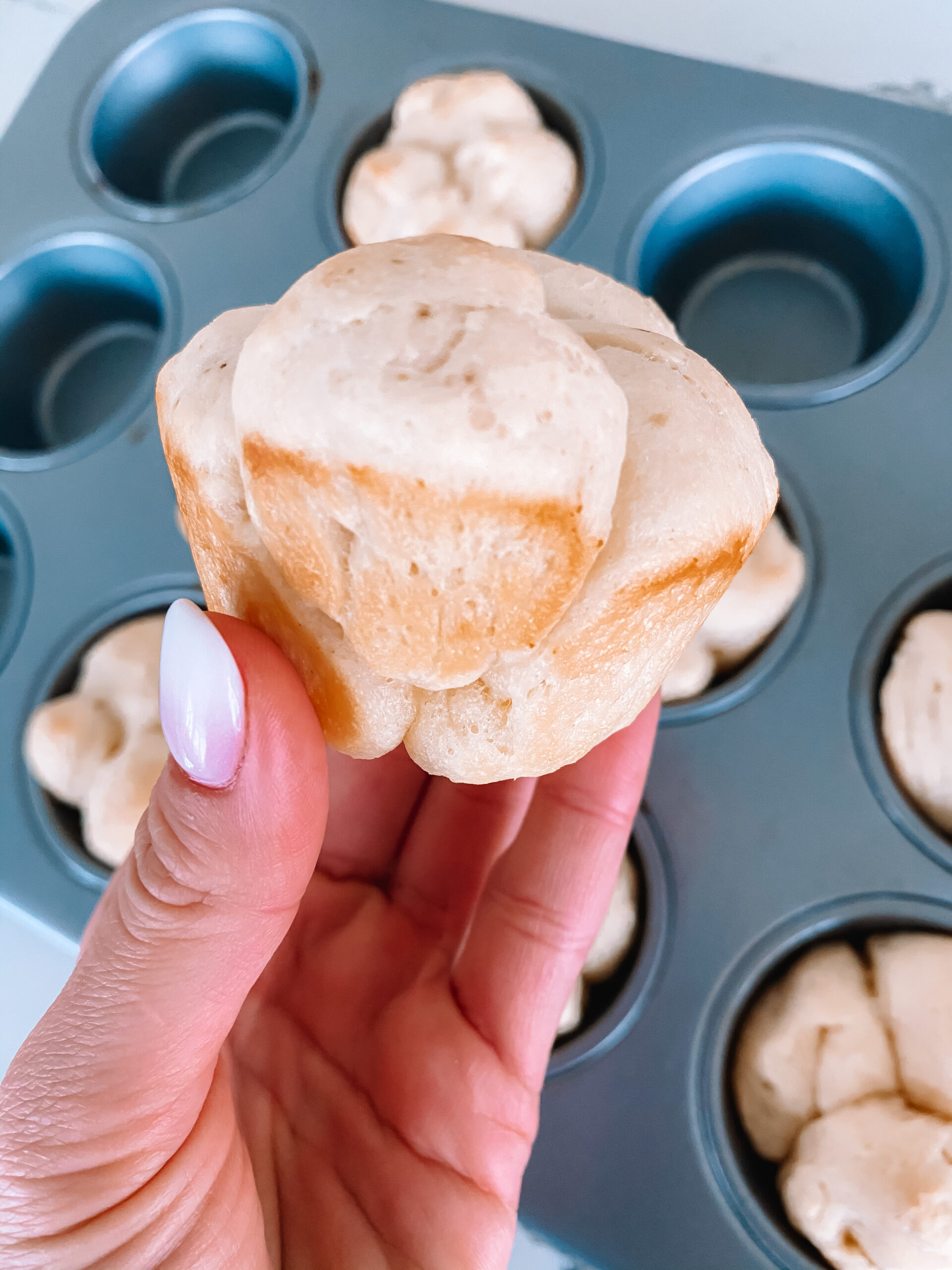 INGREDIENTS
3/4 cup of whole milk
1/2 cup butter flavored shortening
1/4 cup of sugar
2 tsp of salt
1/2 cup of WARM water (105-110 degrees)
1 package of yeast
1 egg
4 cups of flour (I use King Arthur's All Purpose Flour)
melted butter for the muffin tin and rolls (1/4 stick)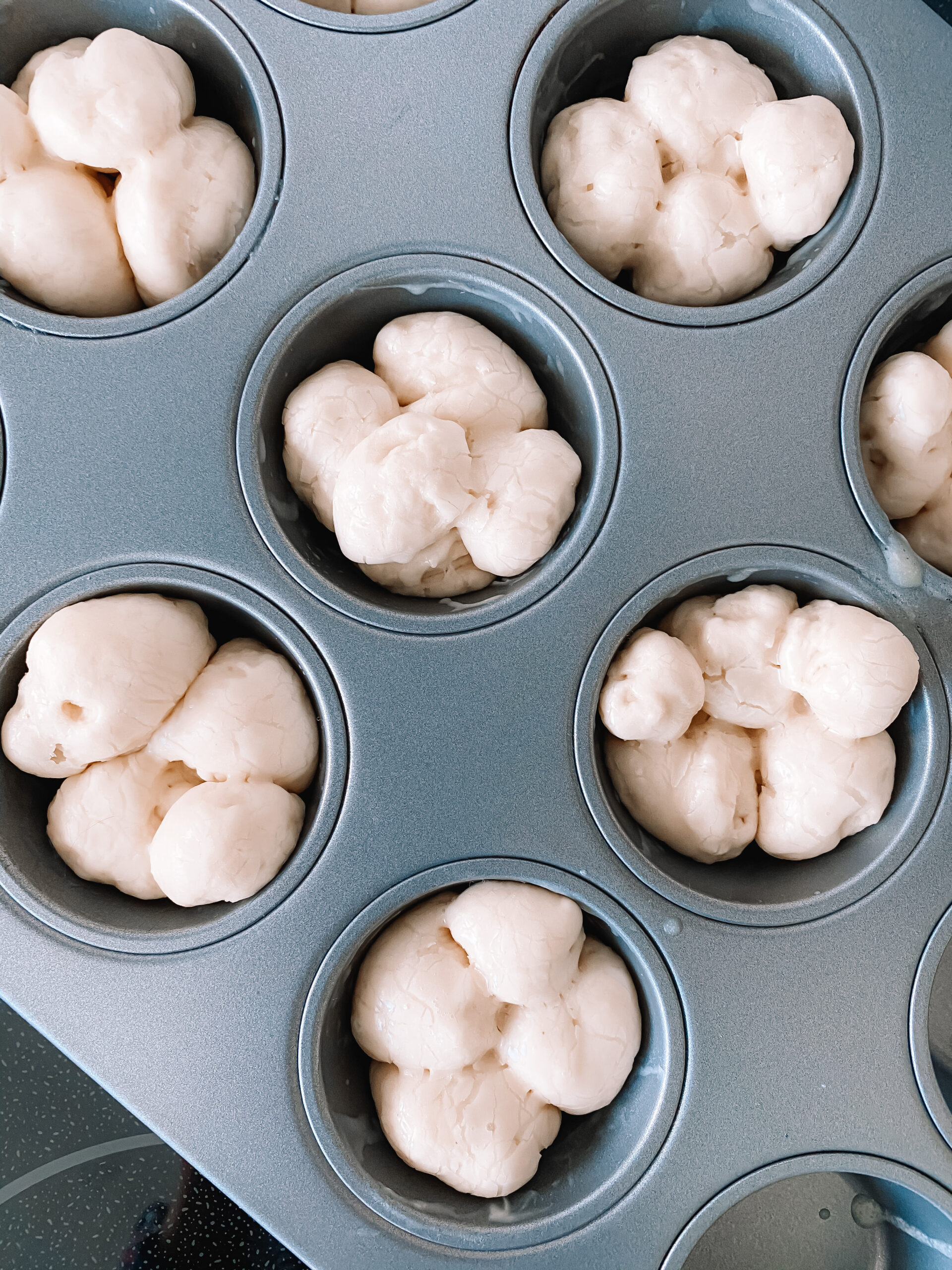 DIRECTIONS
scald milk, then combine in large mixing bowl (I use the bowl of the stand mixer) with shortening, sugar and salt
while that's sitting, dissolve yeast in warm water , blend in the egg with a fork
add yeast mixture to the milk /shortening bowl, combine
using stand up mixer add flour, one cup at a time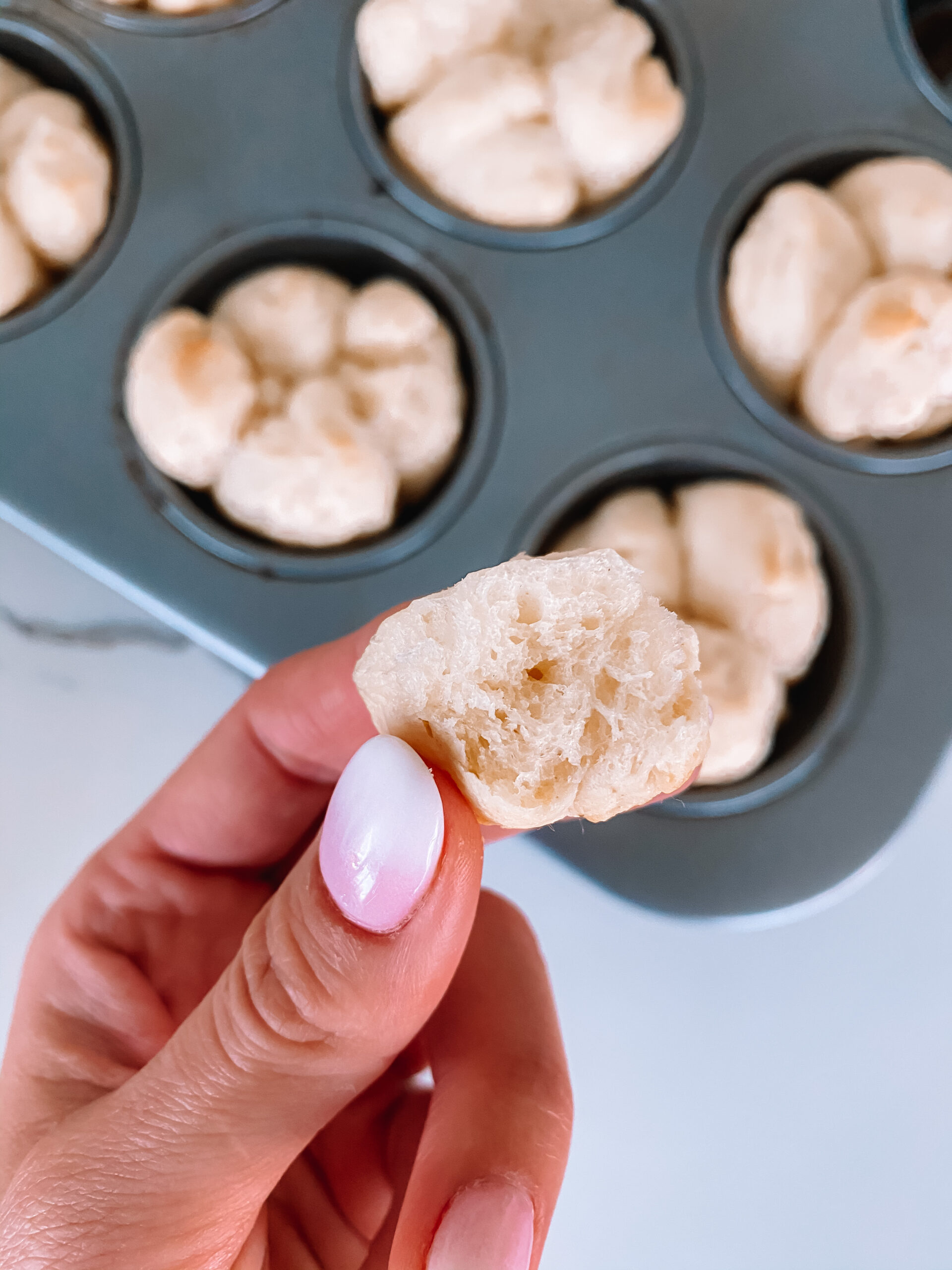 THESE NEXT STEPS ARE IMPORTANT
Cover the bowl with a cloth / kitchen towel and store in the fridge for at least 2 hours
Remove from the fridge and knead using the hook attachment of your stand mixer for 5 minutes – I always set the timer
Melt the butter, using a silicone brush (or any you have) brush the butter all over the muffin tin (make sure to get the sides too to prevent sticking)
The dough is ready – I make tiny balls (around 1/2 inch in diameter) and place 3-4 into each section of the buttered muffin tin. It will give the rolls the pull apart texture.
Brush the rolls with melted butter.
Cover the muffin tin with a cloth, let them rest for 1 to 1.5 hours in a warm place. You want the rolls to rise. I struggled finding "a warm place" in my kitchen. Sometimes I will place the rolls on the stove top and I will have a large pot of water simmering next to it to create that warm environment. NOTE the rolls are not on the heat just near it if that makes sense.
You can refrigerate the leftover dough or bake it all if you wish.
Bake at 375 degrees for 12-14 minutes. BAKING TIME WILL VARY.
Enjoy!