Hi girls. I am back sharing another round up of my favorite purchases from Amazon. They range from home organization, to mommy & me swimsuits and my newest fashion finds.
RELATED POSTS
Most Loved Amazon Finds in May //Mommy and Me Swimsuits From Amazon
Home Organization Finds

I want to start off with sharing these drawer organizers. Dresser drawers can become so messy! These are so handy and keep everything in place and well organized. I have one for my bras, socks, and underwear. Because our dresser drawers are deep, I was able to stack them which helps even more. The set includes 4 pieces and is just under $15.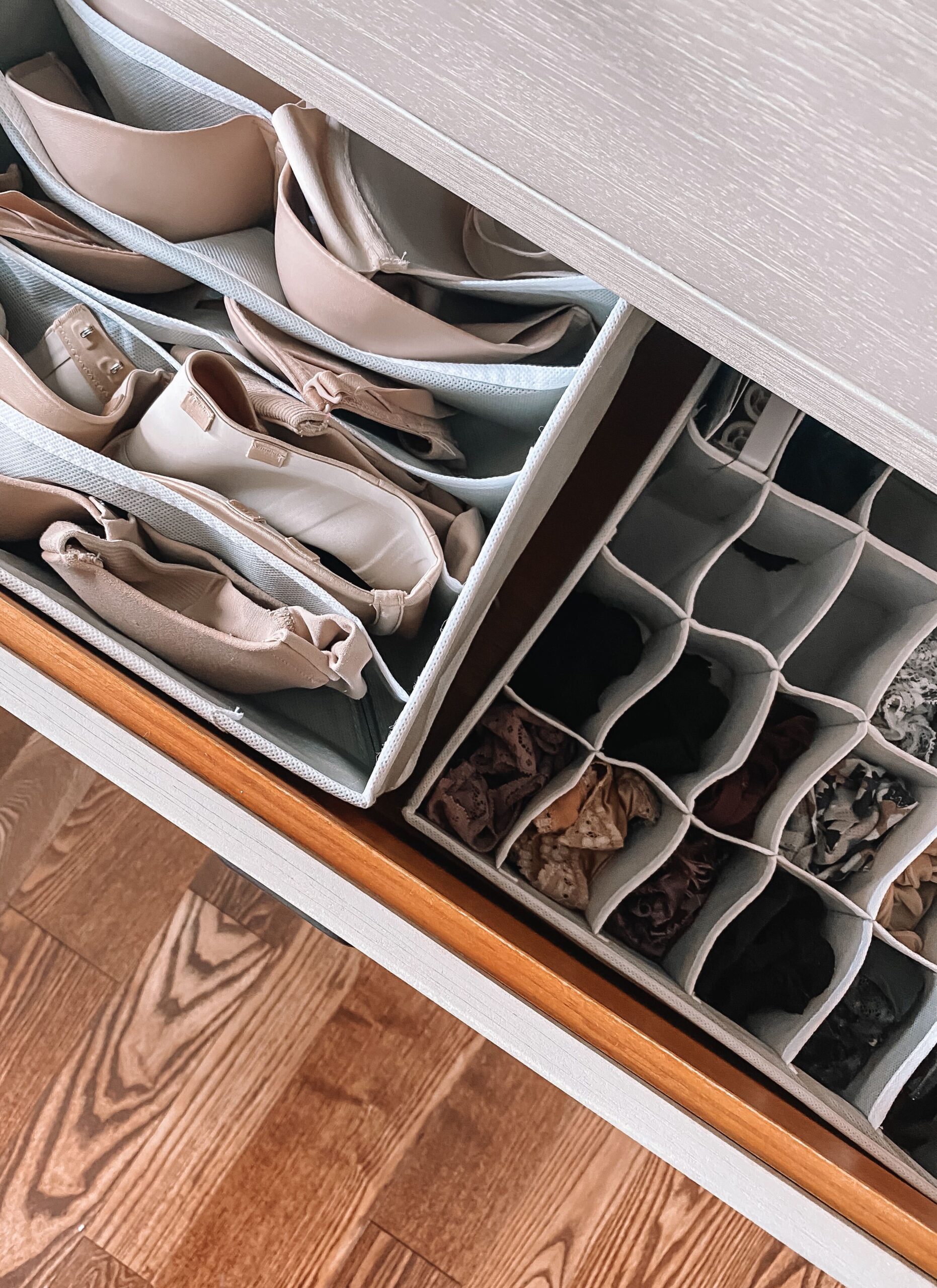 I have found some amazing acrylic organizers on Amazon and not only are they well priced and ship free with prime – but they are really good quality! For example, acrylic containers can retail for over $100 – and these come in for under $30. I have been so happy with mine and the fact that they haven't scratched, which can be a concern with acrylic. I use the this storage case for lipsticks and my lazy susan makeup organizer looks a lot bigger in person! When it arrived, I didn't realize how big it was actually going to be but it worked out perfect for me to hold all my beauty products. Personally, I do have the space for it but I do recommend checking out the dimensions first to see if this will work for you.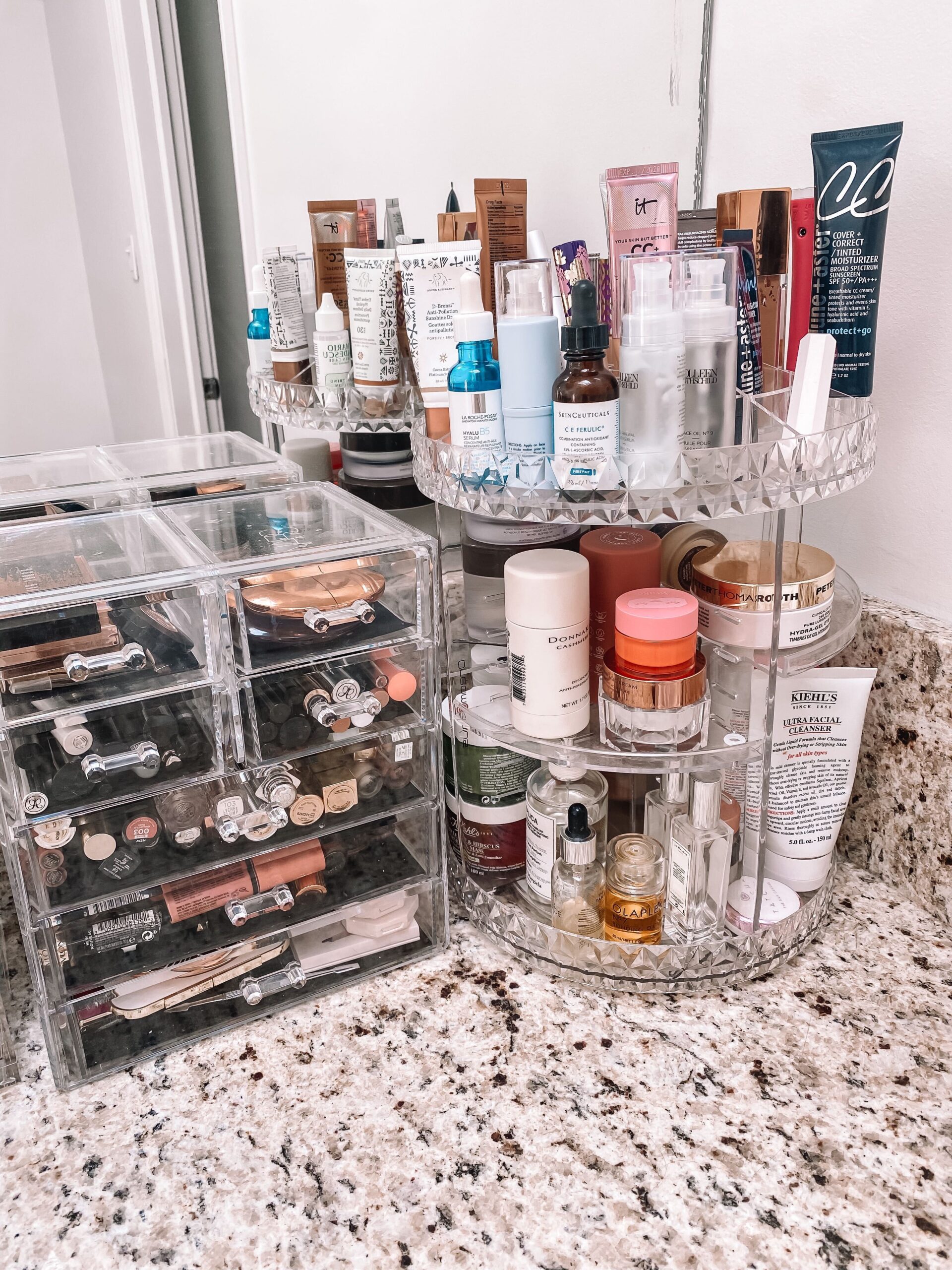 I first shared my jewelry case late last year and it has been sold out ever since. I did find a similar one here, but what I love about both of them are the sides open up so you can hang your layering necklaces and dainty pieces. The inner drawers are a great size and very accommodating. If you're looking to organize your jewelry, this tower may be your answer.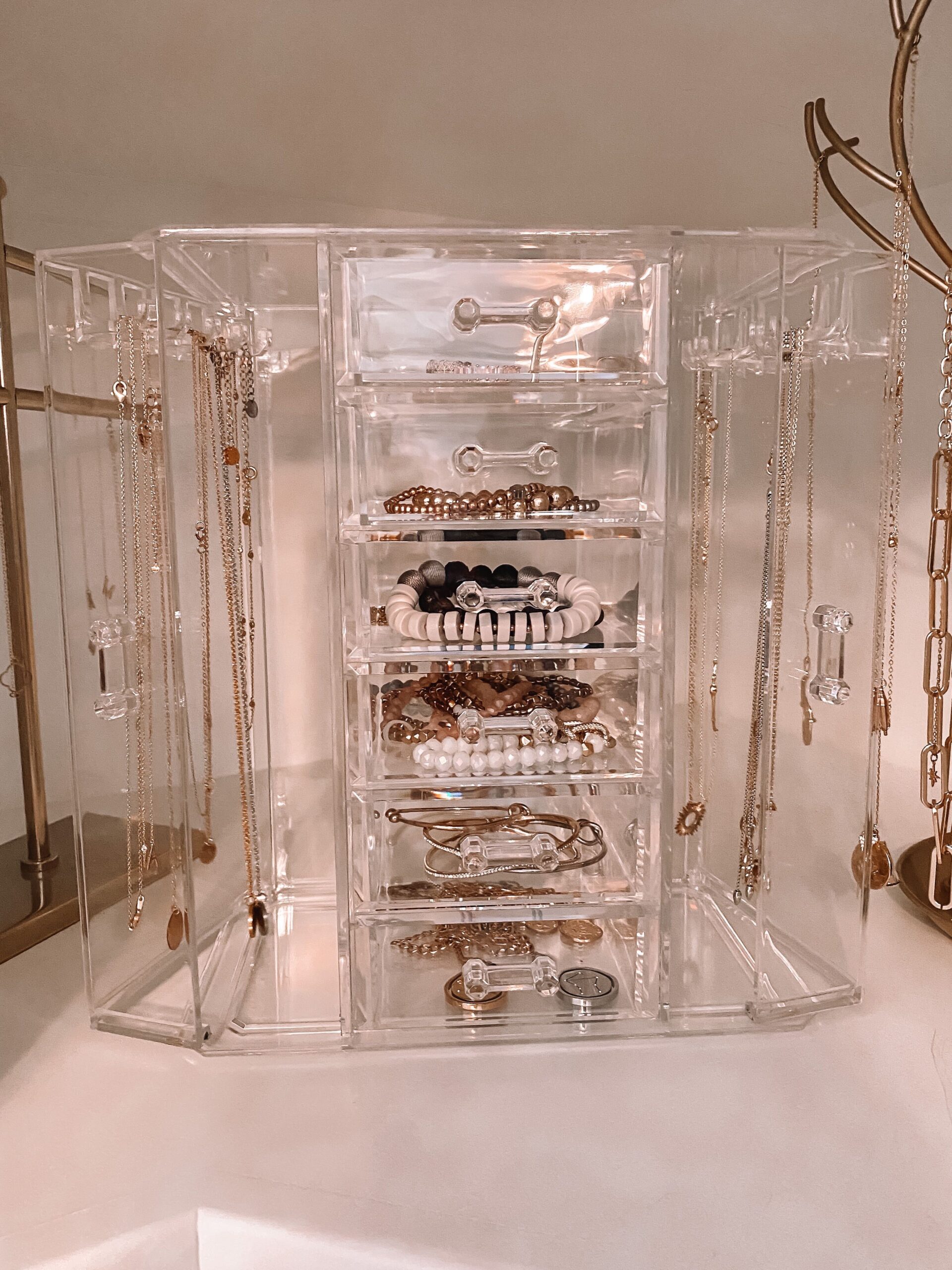 Staying on the acrylic train, I have shared this sunglasses case before. My sunnies are now in one spot and are scratch free. Unfortunately, this case is temporarily out of stock, but a similar one can be found here. If you are a sunglasses lover like I am, check out THIS post where I share a round up of my favorite Amazon sunglasses.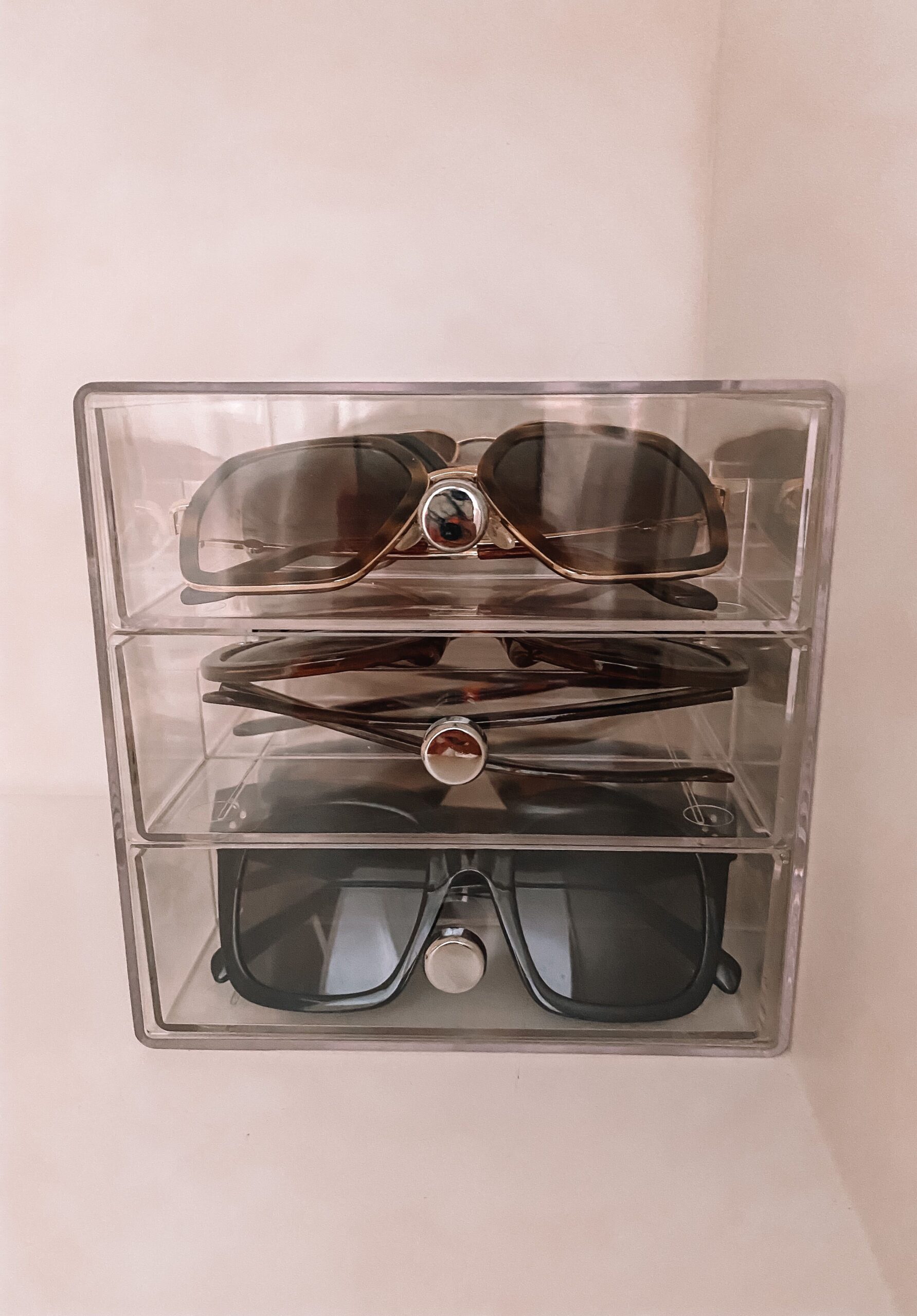 Earlier this year, we updated our Master Bedroom which you can see in THIS post. I found the best bed sheets on Amazon. They have close to 70K reviews and are just $25! I also purchased my rug off of Amazon as well.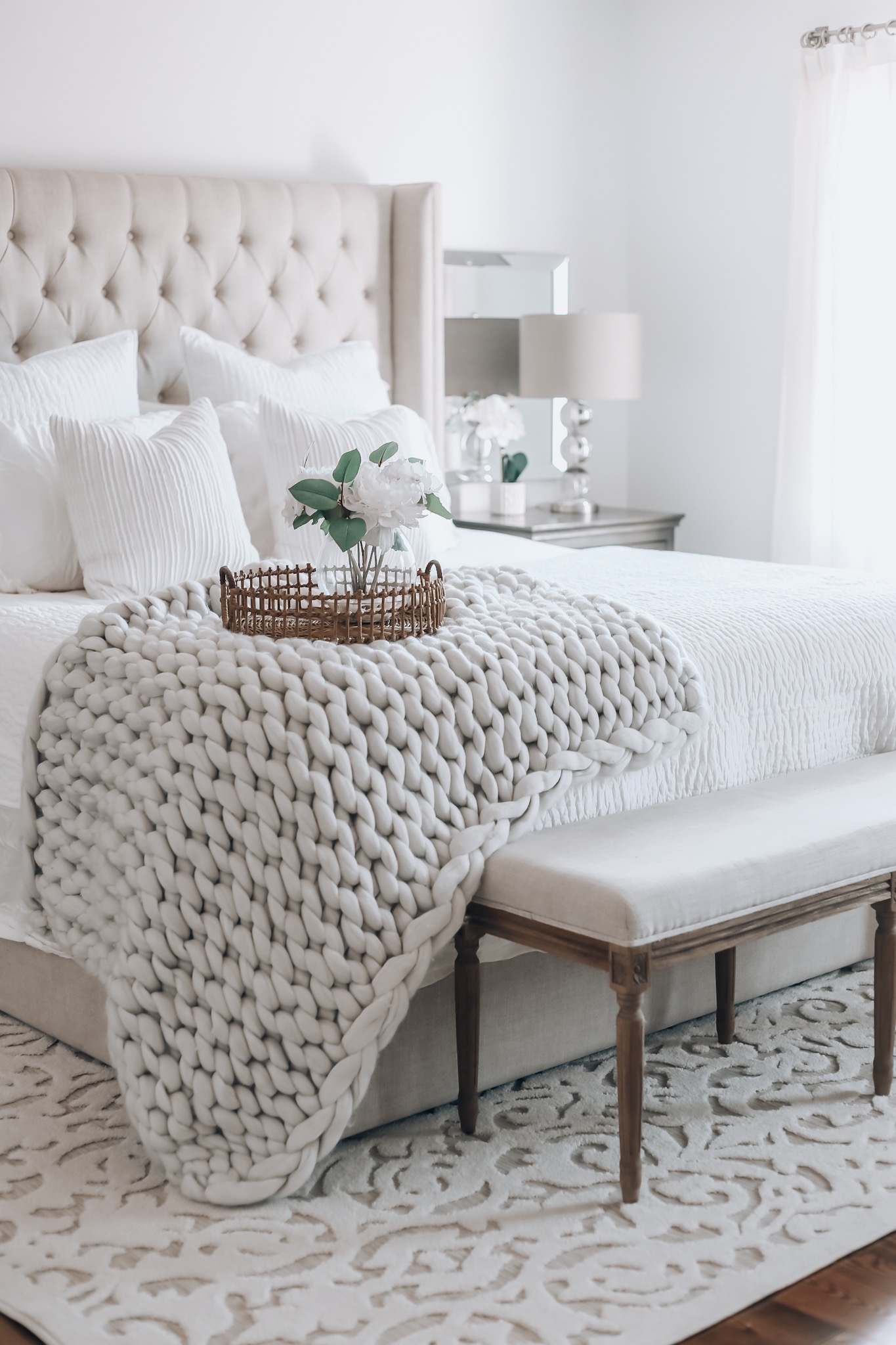 If you have Airpods or Airpods Pro and are in need of a protective case, this case is under $10 and ships free with prime. More colors and styles can be found here.
Amazon Fashion Finds

Amazon finds wouldn't be complete without sharing some fashion! With Amazon, there could be a lot of hits, but even more misses when it comes to fashion. It's always good to read reviews, and I love sharing my thoughts so I can tell you girls what's good out there!
This floral skirt is really adorable and is available in multiple colorways. It's high waisted, fits tts, I am wearing size small, and has really good length. My tee, which isn't from Amazon but it's a Target find and is only $5. My sandals can be found here.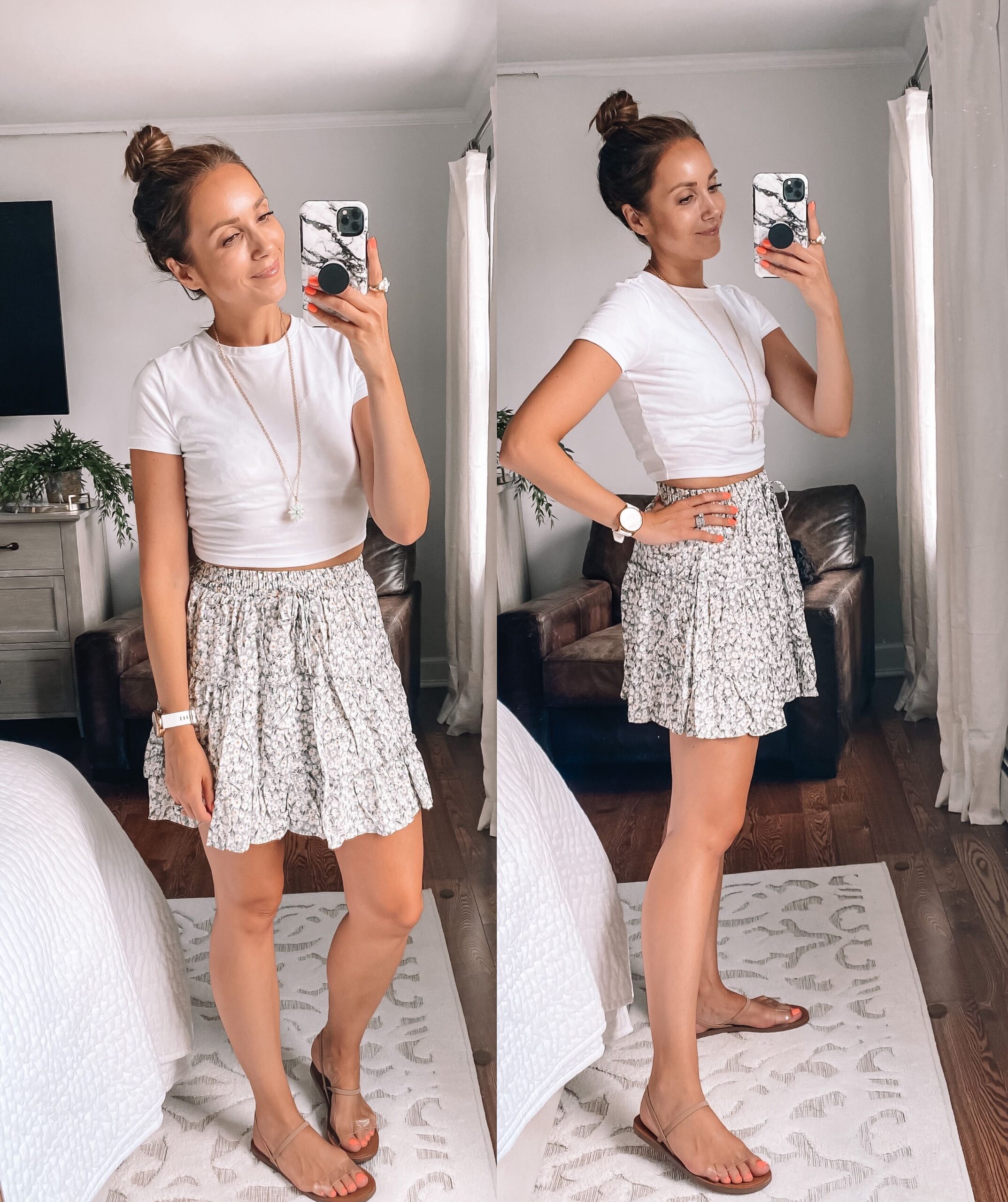 I actually bought this maxi dress last summer, but it's still in stock and a great wardrobe staple. It's so simple, the straps are adjustable, it has pockets (which you girls know I love) and it comes in an array of color options. The quality is also great. I've washed and dried it numerous times and it still looks amazing. I am wearing size small.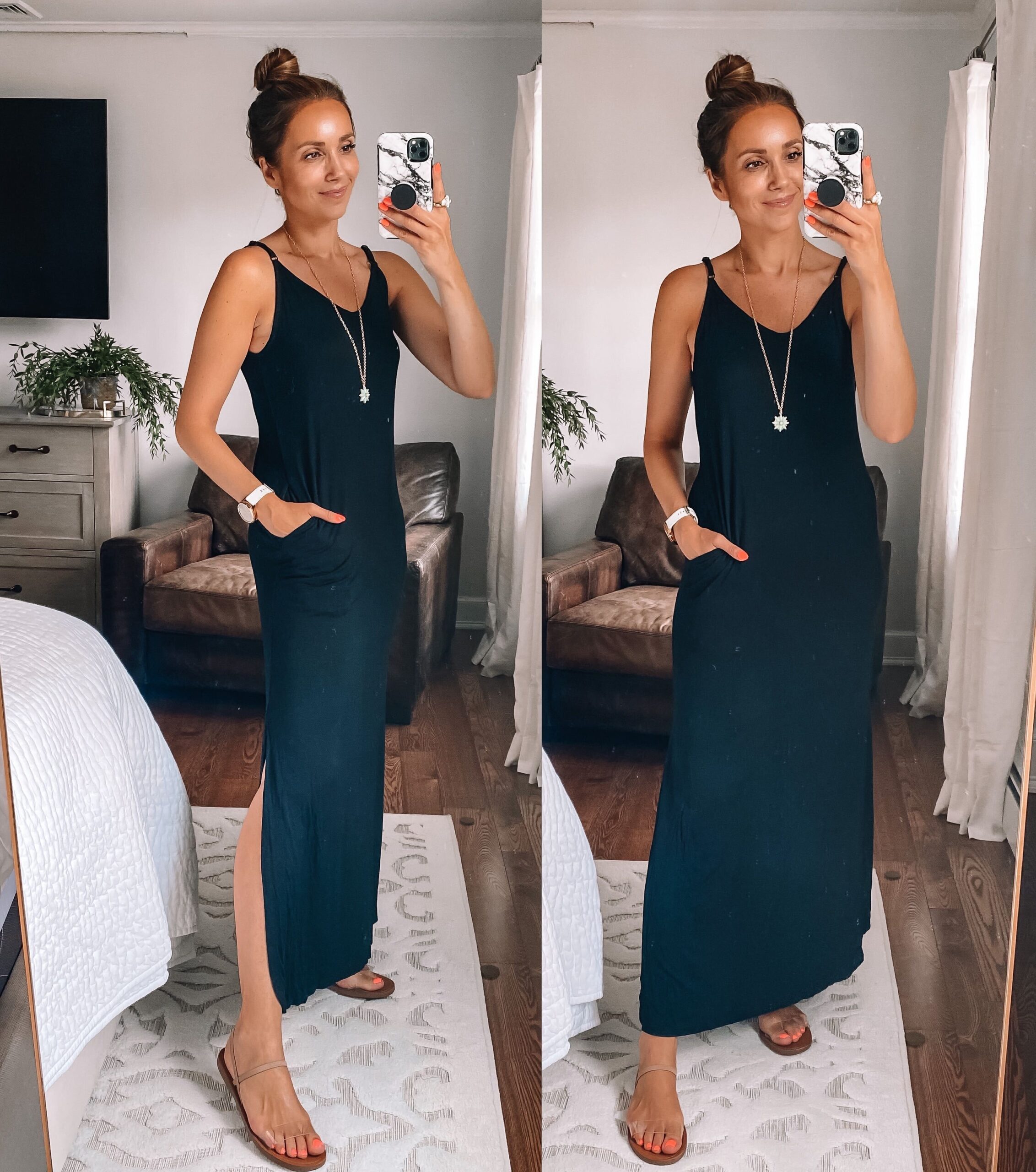 Another black maxi dress but this one is a little bit more dressier but still casual. It has side slits and I really like the upper ruffle off the shoulder design. It is one of my favorite styles for summer. You can totally wear it scoop neck style if you are more comfortable with that. I am wearing size small.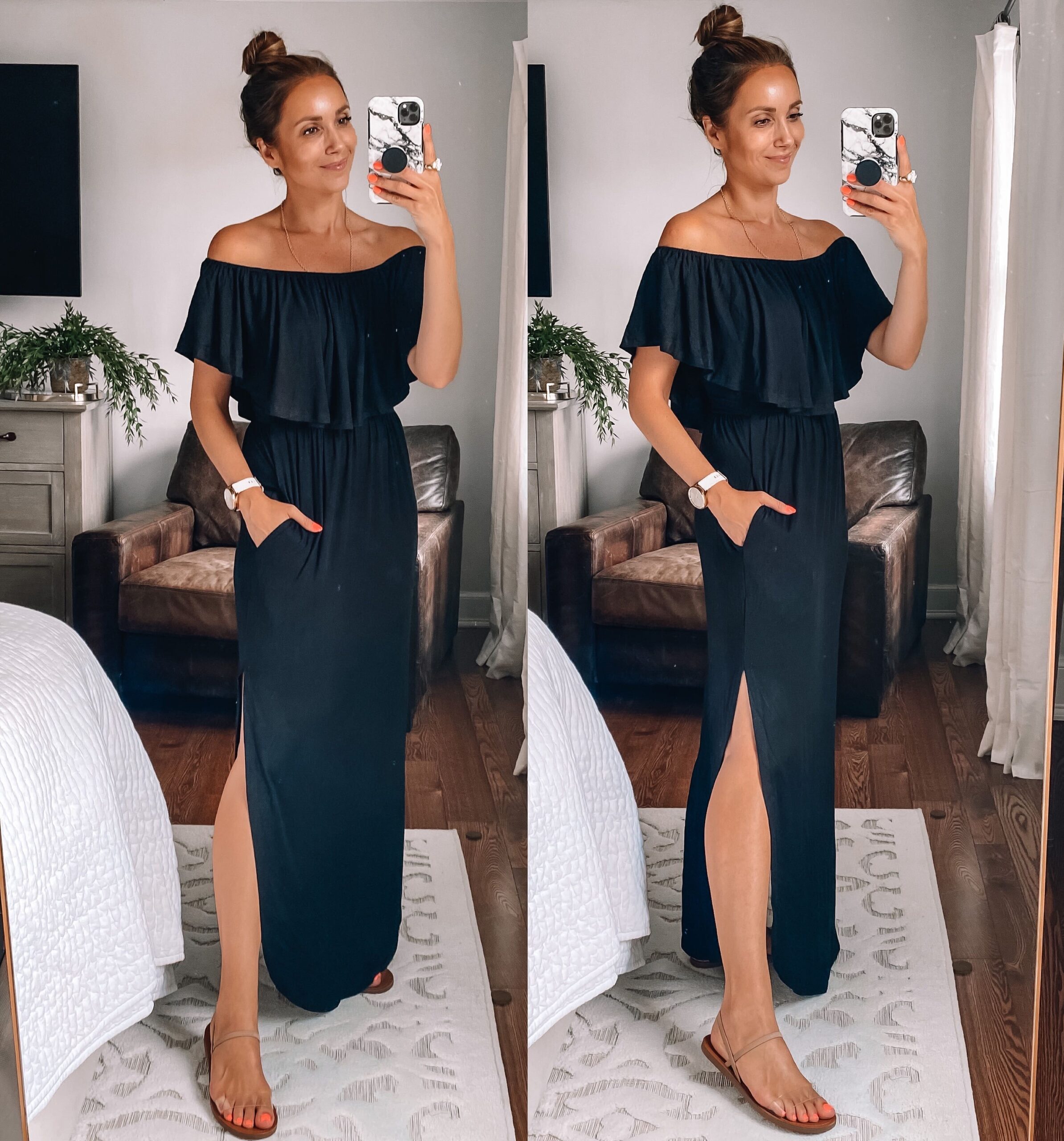 If you like cute little graphic tees, this tee is for you! The sequins are so fun and it ships free with prime. I am wearing size small.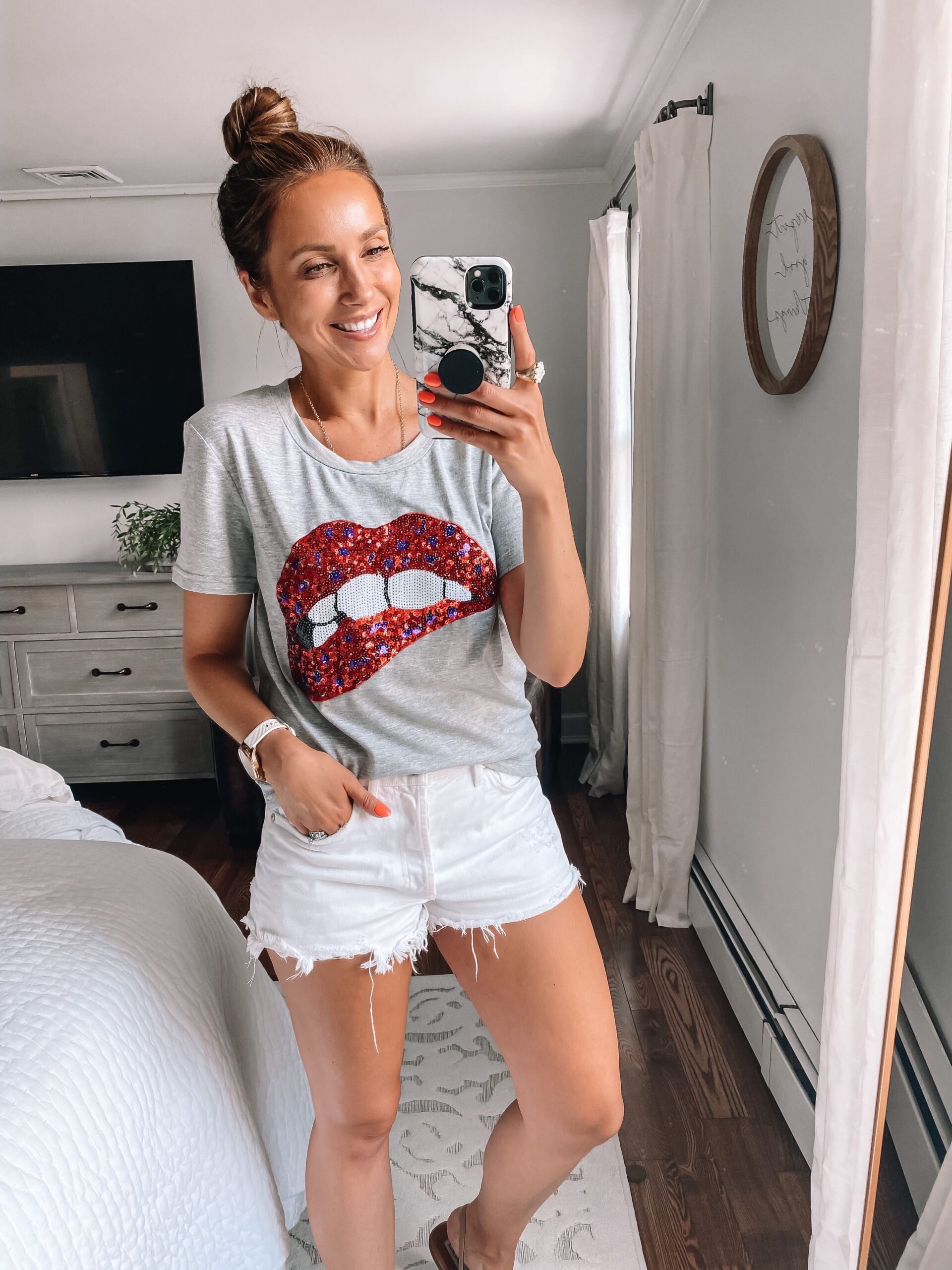 This sweatshirt has been a favorite of mine for a while now, but I've been waiting for it to be re-stocked to share with you girls. Happy to report it's back! Size wise – I sized up by one size for a more relaxed fit.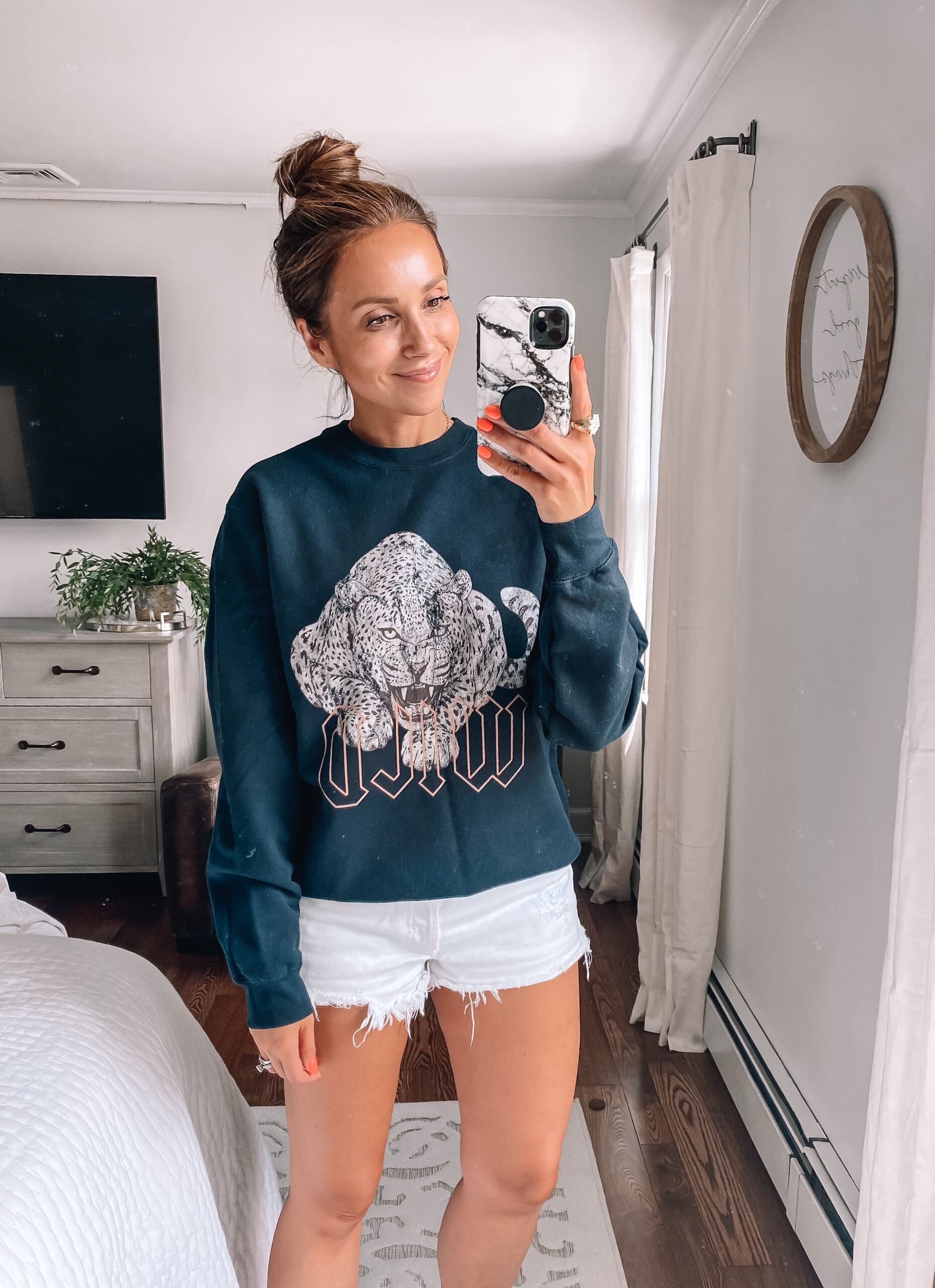 It is no secret that Amazon has some amazing swimsuits and I actually bought a few this year. But, incase you have a little one at home and she is still into Mommy & Me outfits, theres actually a ton of Mommy & Me look available. I just bought this swimsuit set for Reese and I. It is absolutely adorable. If you would like to see more options, I share a round up of matching swimsuits in THIS post.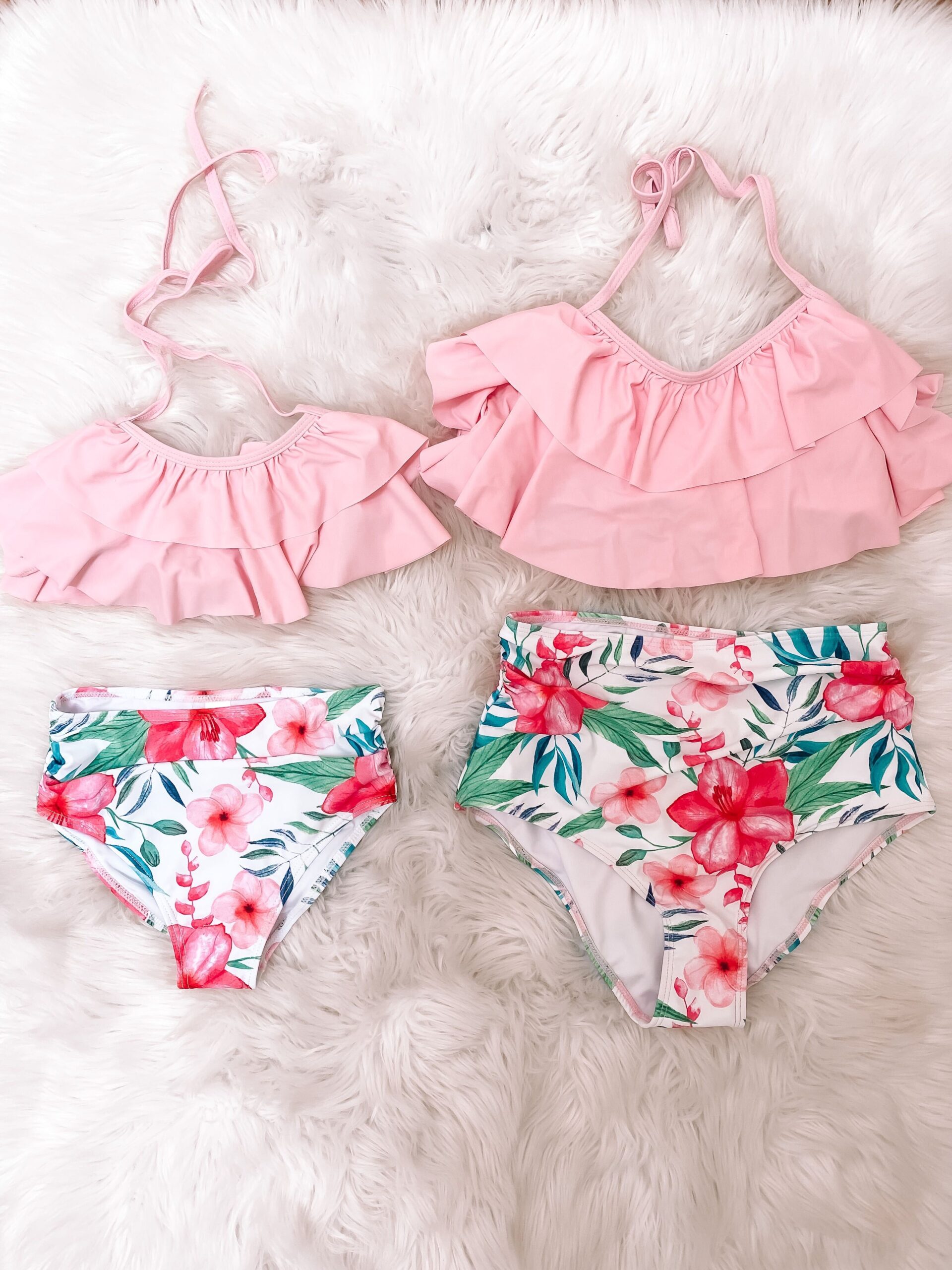 If you spend a lot of time in front of your computer, Amazon has a great selection of blue light blocking eye glasses.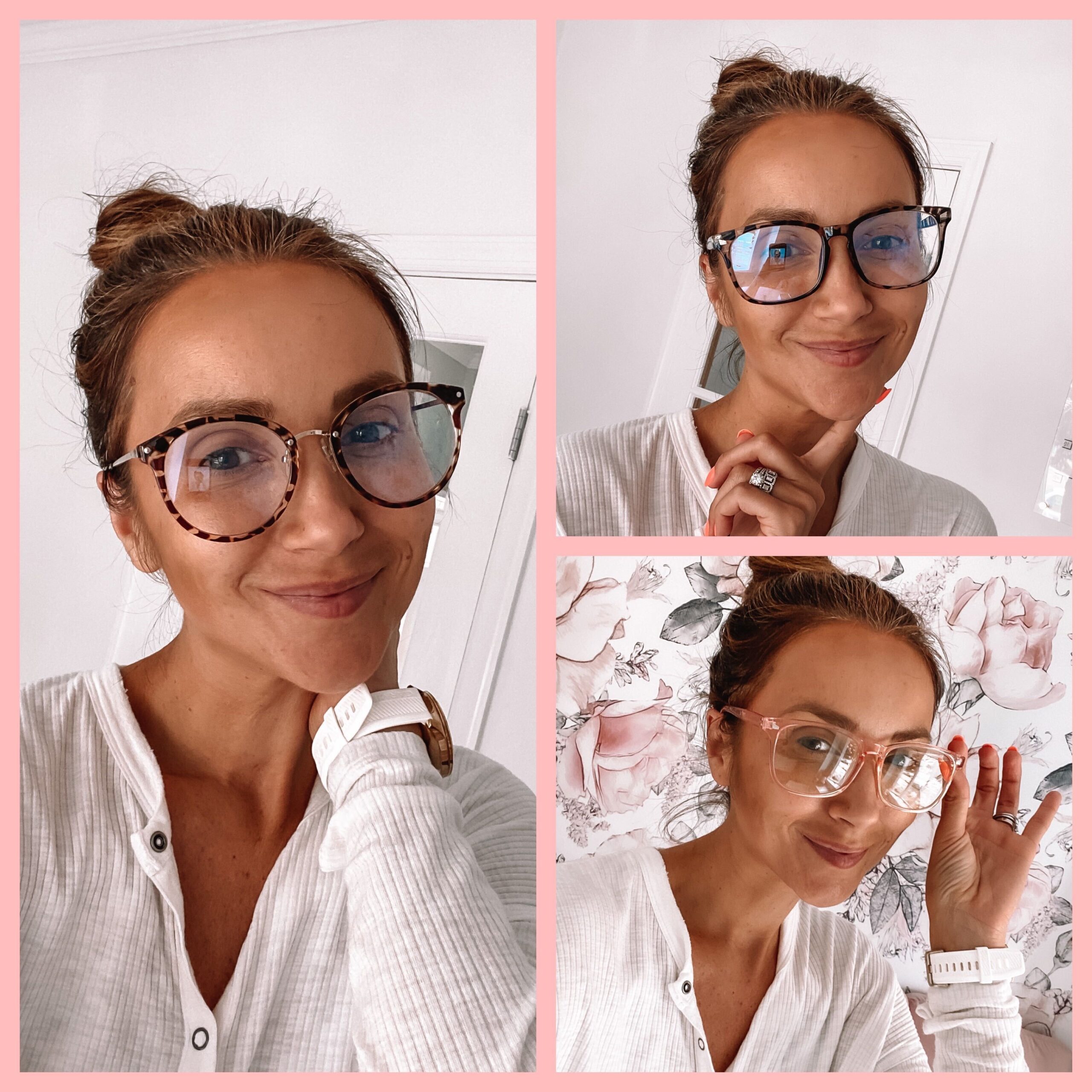 PINK // SQUARE TORTIE // CLEAR // ROUND TORTIE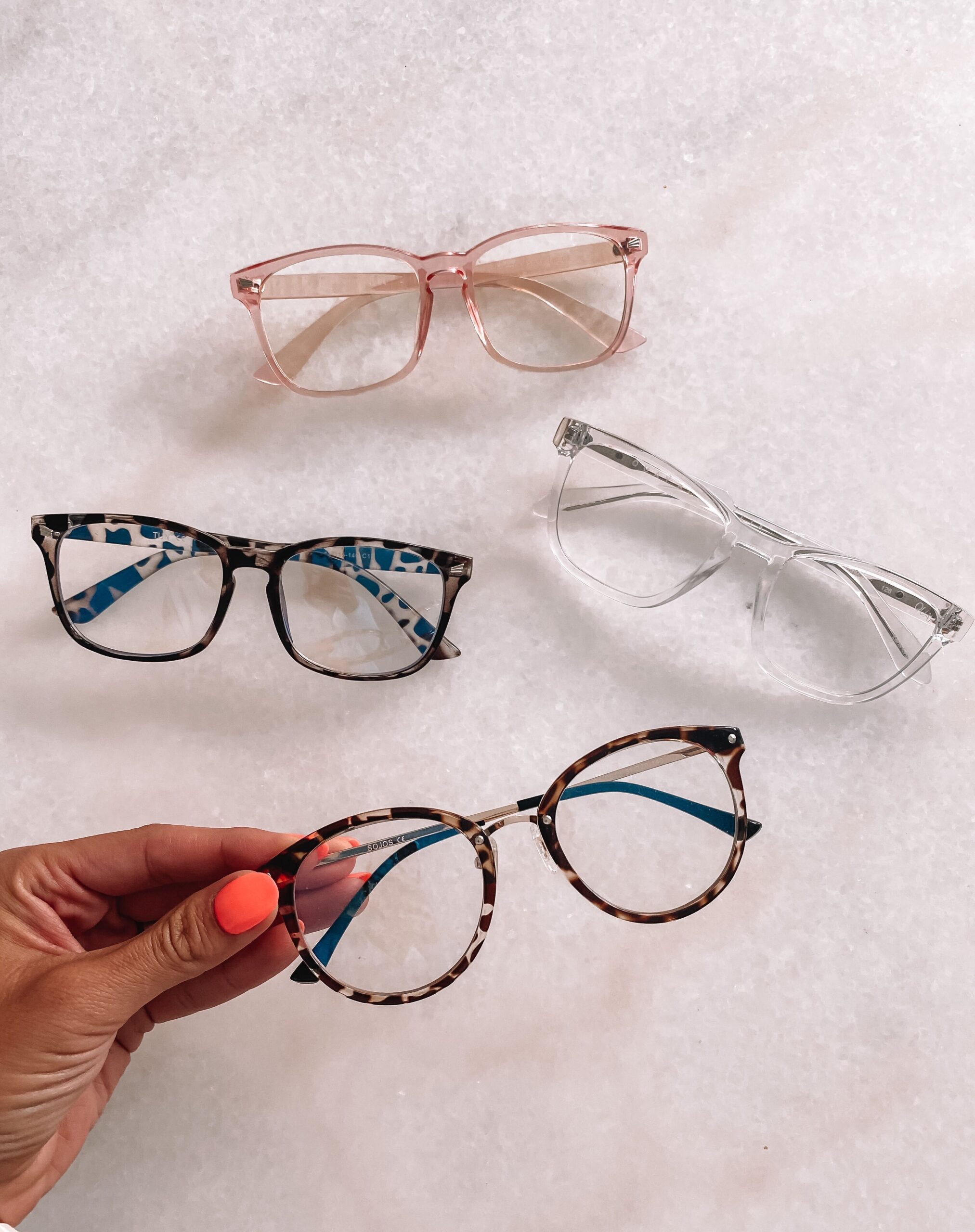 Thank you so much for visiting Blushing Rose Style Blog!