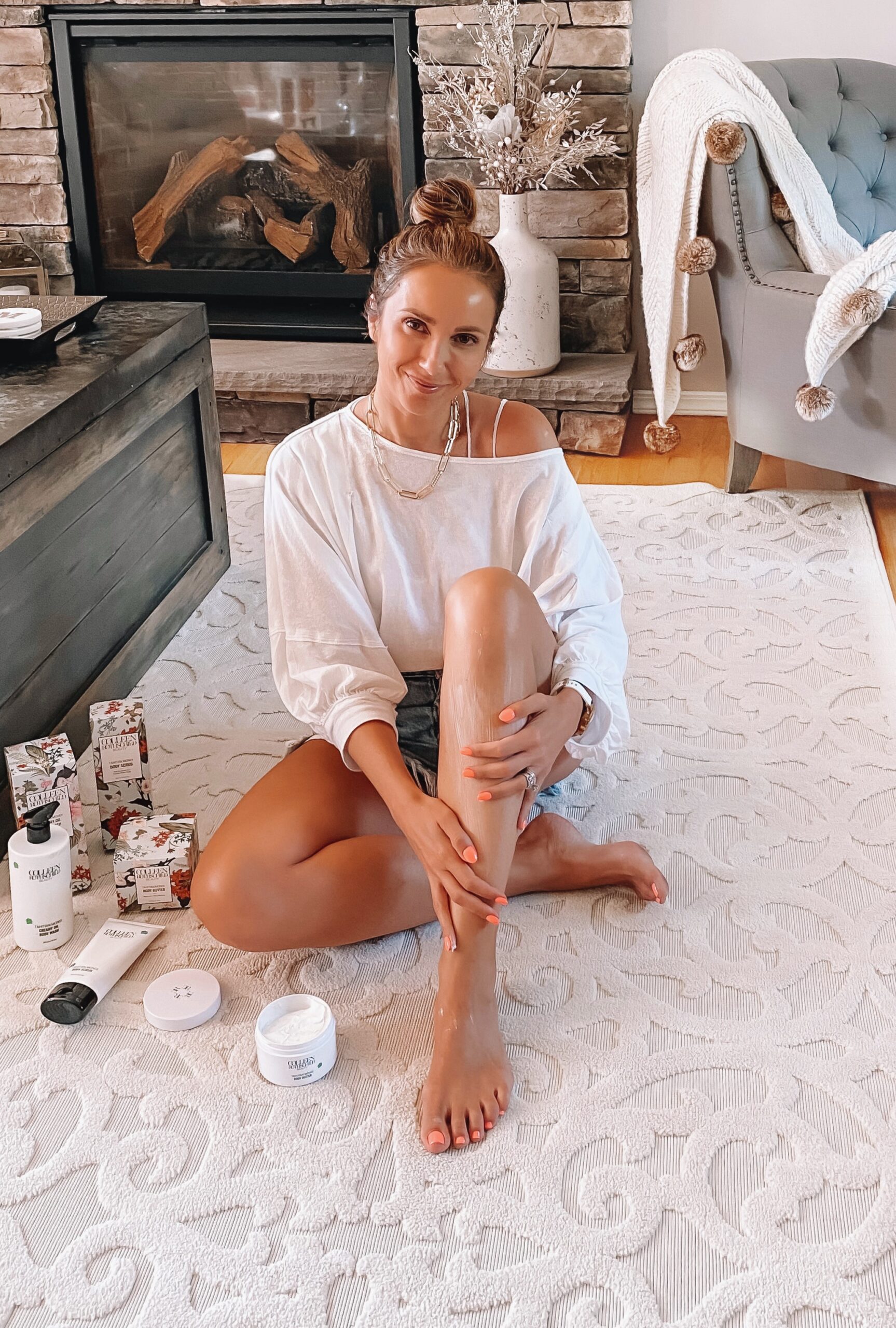 One of my favorite sales is happening right now, the Colleen Rothschild Beauty Christmas In July Sale – Everything is 20% off and select items are as much as 50% off. If you have followed me for awhile, you already know Colleen Rothschild is one of my favorite skincare brands. I have been using their serums religiously for the past few years. I love so many of their products, but today I am going to share just a few of my favorites. If there is something missing from your daily skin care routine, definitely check this sale out! It is good time to try a new product or restock on your favorites.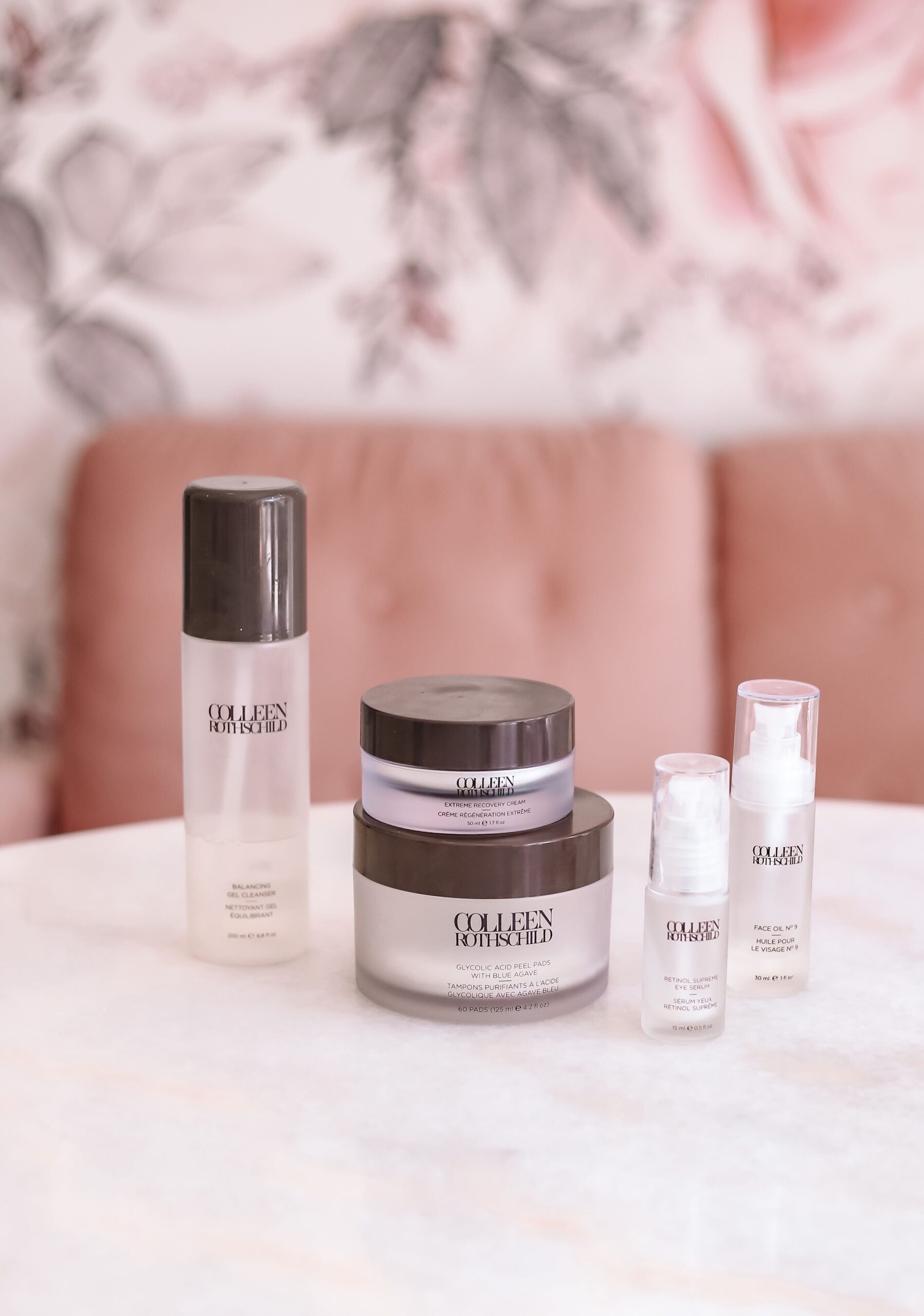 If you have been a Blushing Rose Style reader you probably already know that I love Face Oil No 9. I consider it as one of my holy grail products! I've been using it for several years and while it can be a bit pricey I feel it is totally worth it! The current sale is so good, I've honestly never seen it marked down this low. Originally $85 now marked down to $49 (price reflected in cart). The bottle lasts me about 6 months. I tend to use it more frequently in the winter when my skin is dry, but I found I am using it more and more in the summer months (with the extra time I am spending outside in the sun, my skin gets dry). It is given my skin back the hydration it needs.
Face Oil No 9 is a combination of 9 different oils with Marula being one of them. I love how fast it absorbs into my skin and doesn't leave it greasy. It is also the only oil that I've ever tried that didn't cause me to have breakouts. I have sensitive and acne prone skin. If face oil is not a part of your routine, I highly recommend trying this one!
How I use Face Oil No 9 – Nighttime Skincare Routine
In the evening, I start with washing my face with the Balancing Gel Cleanser followed by Glycolic Acid Peel Pads with Blue Agave. These are very gentle on the skin! I then follow with the Extreme Recovery Cream. This is another favorite of mine and I have been using it for several years now. It absorbs nicely into my skin, plumps and instantly hydrates. My final step is patting on a few drops of Face Oil No 9 I find that when I wake up in the morning my skin is hydrated, bright and feels so supple.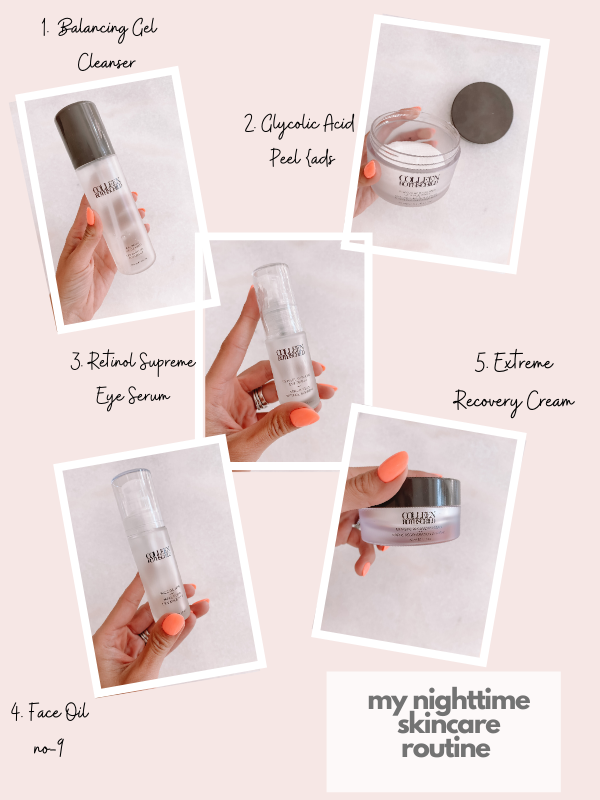 My Favorite Colleen Rothschild Serums

Since I am in my late 30s, I have started to incorporate some anti-aging products into both of my morning and night time routines. I really like the Retinol Supreme Eye Serum. It's the only retinol serum I've tried that doesn't leave my eyes red or skin patchy.
I have also recently started using the Mandelic Acid Radiance Serum during my nighttime routine. It's formulated with AHAs and because I am looking for a product that will help with improving the appearance of photo aging, sun spots and uneven skin tone.
In the morning, I use the Age Renewal Super Serum right before I apply my moisturizer. It is formulated with peptides, collagen boosters and vitamins which helps with radiance and texture.
The Only Hair Mask You Need
Colleen Rothschild also has an amazing selection of hair care products. One of their newest additions is the Quench & Shine Restorative Shampoo. It is biotin enriched and will not weigh your hair down. However, my all time favorite is the Quench & Shine Restorative Mask. I have been using it for a little over a year now and it leaves my hair smooth and shiny! You can totally use it as a daily conditioner or keep it as a weekly treatment.
These items are also available in a mini set which makes it a great way to try out the products to see if you like them. Or take your favorites with you when you travel.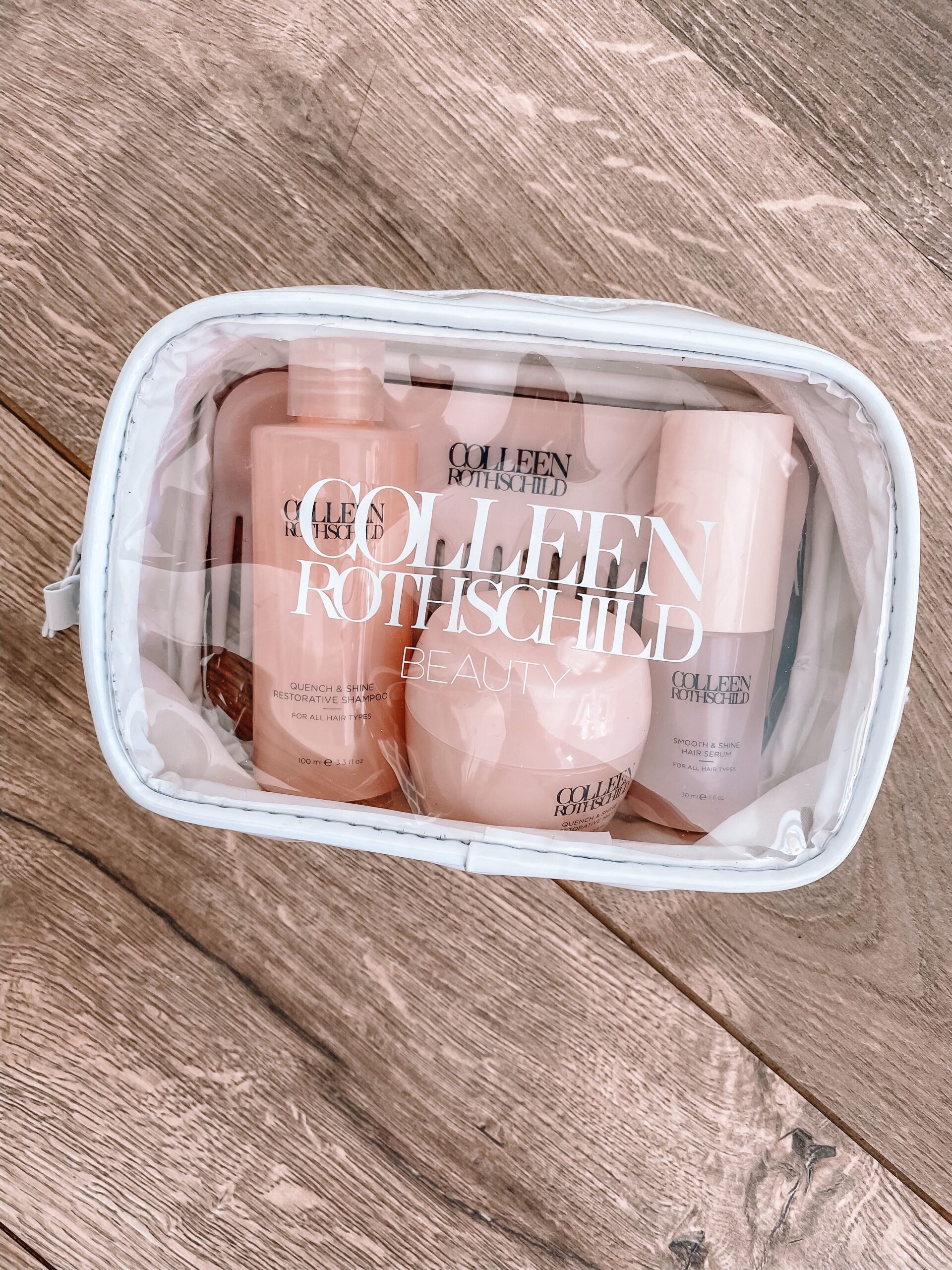 Body Care On Sale
Lastly, If you're looking to add a bit of luxury to your body care, Colleen Rothschild has an amazing line of items including my favorites the Creamy Oil Body Wash in Tahitian Monoi and the Whipped Body Butter. The body scrub is a great exfoliator while still remaining gentle. All smell divine!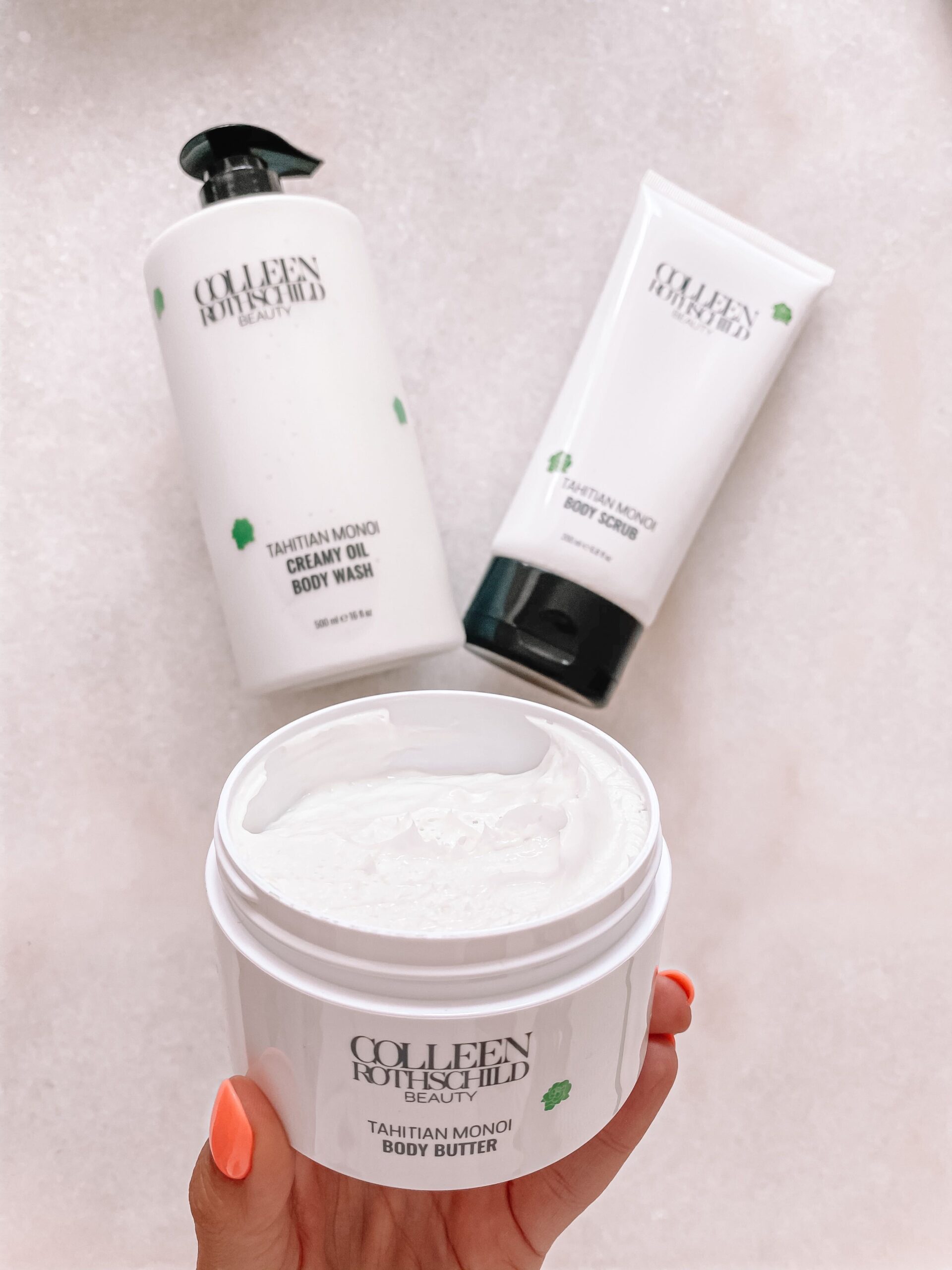 Thanks so much for visiting Blushing Rose Style blog. And very special thanks to Colleen Rothschild for partnering with me on this post. As always, all views on opinions are mine