I know theres a lot of excitement happening around the Nordstrom Anniversary Sale 2020 and it starts in just a few short weeks. You can learn more about the sale in THIS post with details on how to shop, how to gain early access and what is going to be on sale. The preview catalog will be open for everyone to view and you will be able to save items to your wish list which will make checking out faster. Make sure to check back here on my blog for more details and favorites. I will be rounding up the best of the sale in each category: fashion, beauty, kids and home.
I got to preview some of the beauty deals and they are so good! zolpidem online south africa https://megacanabisdispensary.com/ Every year, I stock up on my favorites but it's also a great opportunity to try new something new.
My Top Picks From Beauty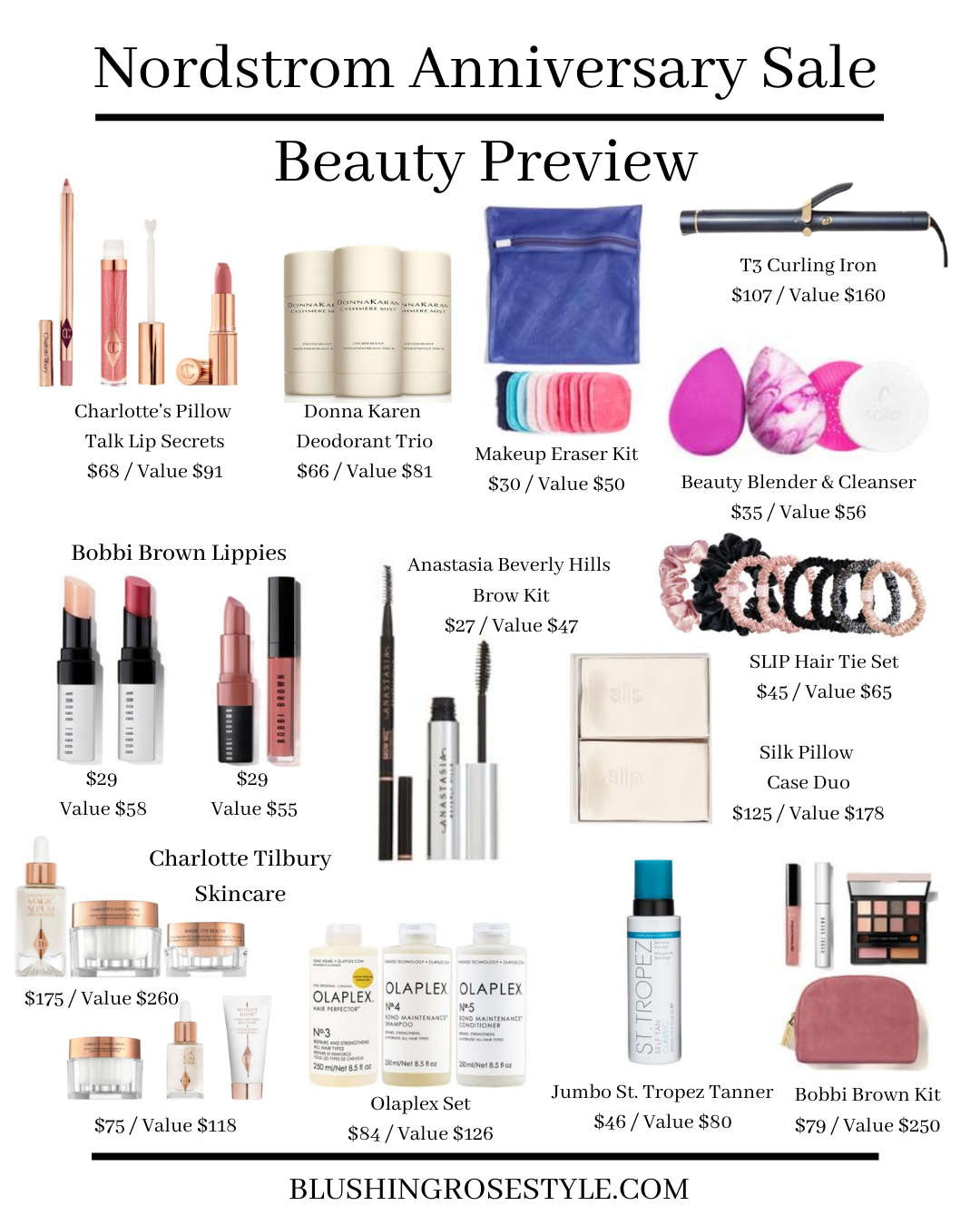 The Donna Karen Deodorant is a favorite of mine. I've been using it for years now and I use this sale to stock up on it.
Olaplex is highly recommended by hair stylists and I usually purchase mine from Sephora but this is such a good deal on this set.
The Pillow Talk Lip Secrets from Charlotte Tilbury will be included in this year's sale and last year it sold out so fast!
Have you tried the SLIP silk pillow cases? There is so much hype around them and they're so pricey, but now will be a good time to try them.
You can save $5o on my T3 Curling Iron that I've been using for years.
SLIP hair ties will be on sale! I am so excited because I bought them last year and this is what I've been using on my hair to prevent breakage and creasing.
The Makeup Eraser Towels are such a great find and I've been using these for years now. They remove waterproof mascara with just water so if you have been on the fence, this will be a good time to snag them. It's also a great time to get the The Beauty Blender & Cleanser kit. These are so good.
I get so many questions about my eyebrows, they are natural and not microbladed. However, I do use Anastasia Beverly Hills shaping products and this Brow Wiz pencil is one of my favorites -my color is medium brown. The clear gel is a finishing product that is almost like hairspray for your brows – everything will stay in place.
St. Tropez Tanner is one of my favorites and it will be included in the sale!
Thanks so much for visiting Blushing Rose Style Blog! What are you looking forward to most in this sale?