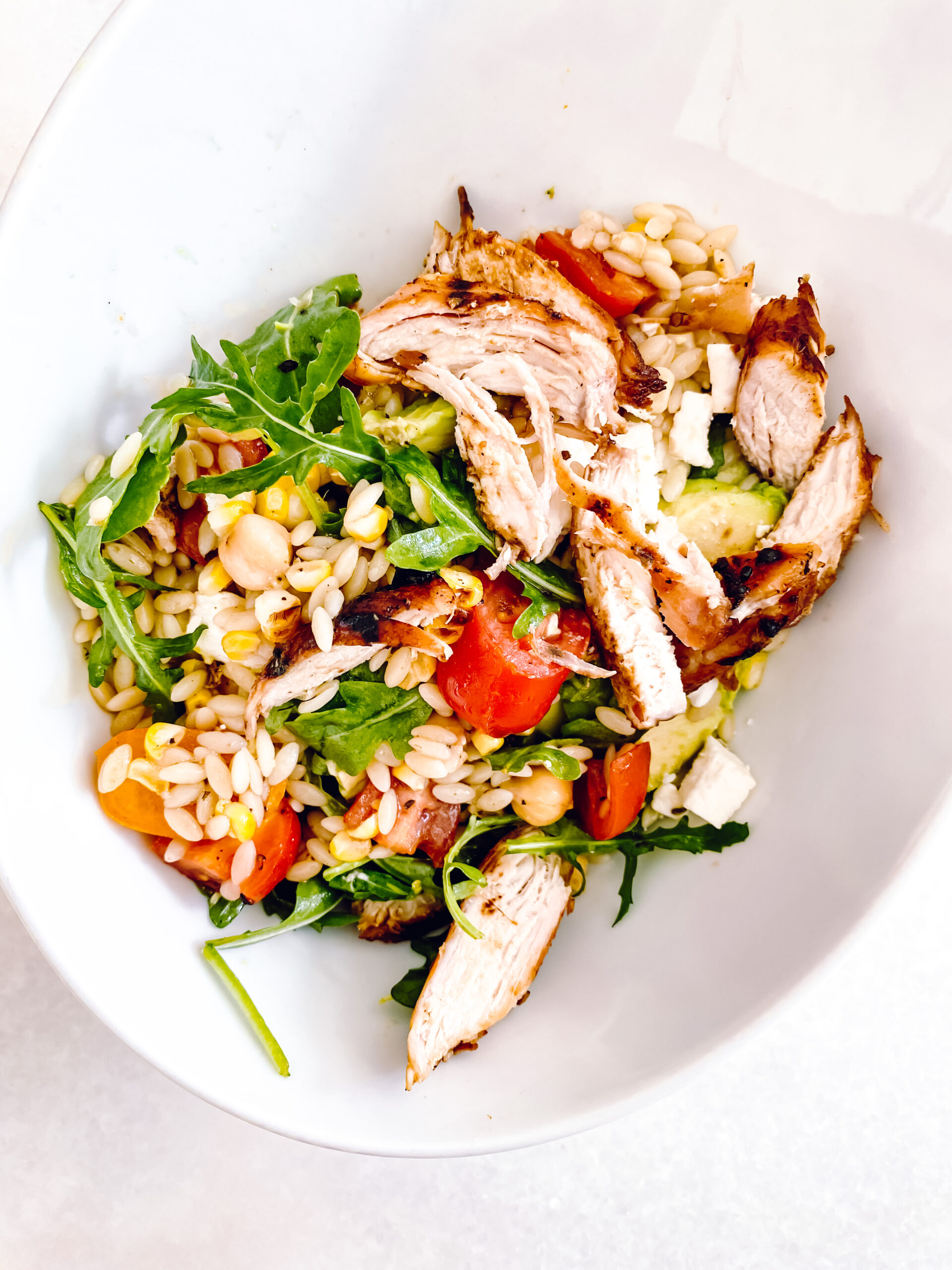 I have been feeling pretty bored with food lately. I've cooked more home meals in the last 4 months than I did the entire previous year. We also have been getting take out on the regular basis. But still, I lost my cravings. Nothing sounded good anymore. But don't get me wrong, I didn't lose my appetite haha. Are you feeling the same way? I've been searching for new recipes and meal ideas. I came across few pasta salads that looked delish and immediately started thinking of all of my favorite ingredients I could incorporate into this recipe. I used to cook orzo pasta all the time, and I don't think I've had it in at least 5 years. And that's how this recipe was created.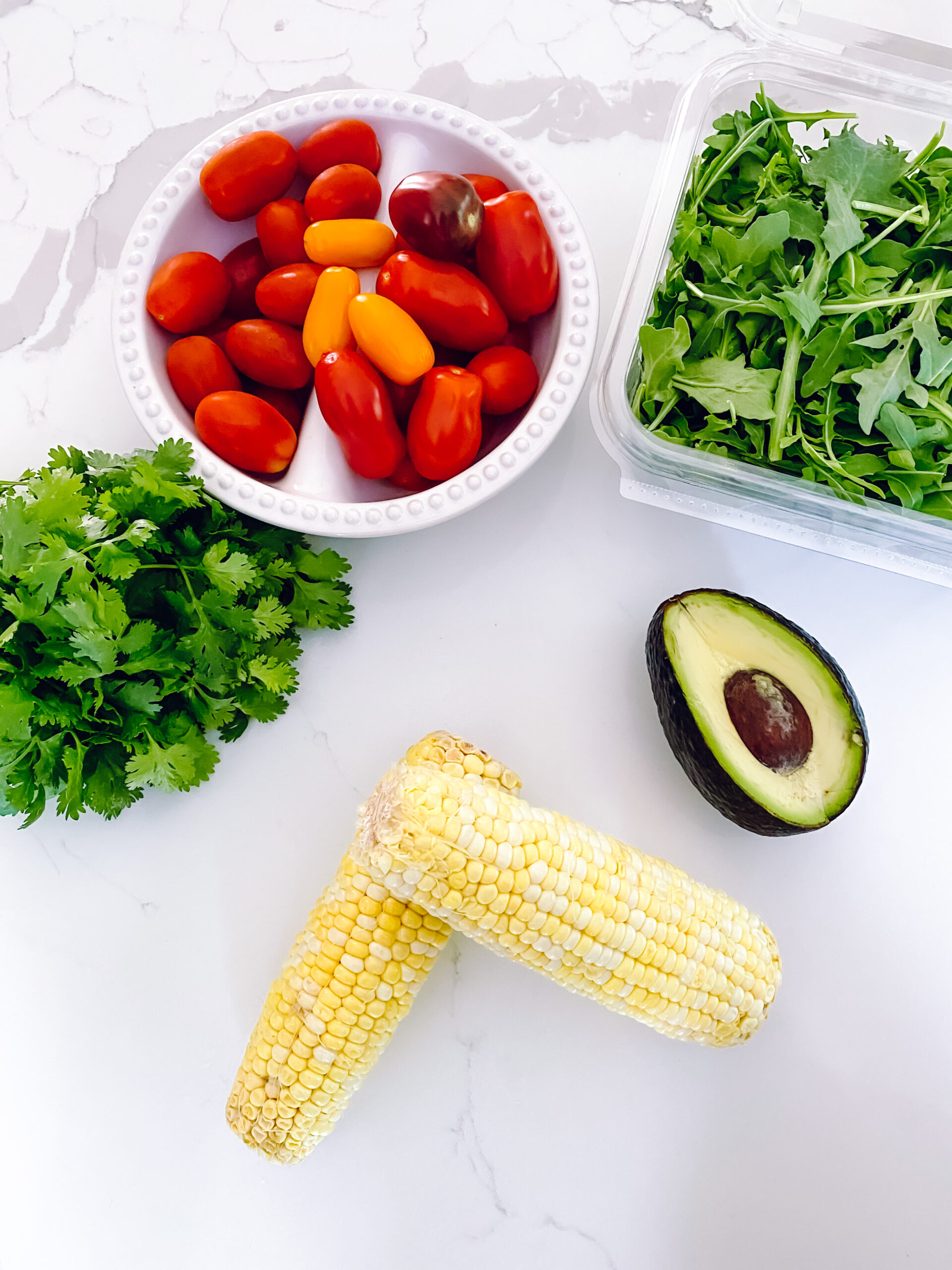 Grilled corn, tomatoes, arugula and of course avocados, these are just few of my favorite summer veggies. I hope you have better luck than me finding orzo pasta. It took me a while, but I was finally able to find few bags at Target. John is not a huge fan of orzo, if you're not a fan either, you could substitute it for quinoa or brown rice.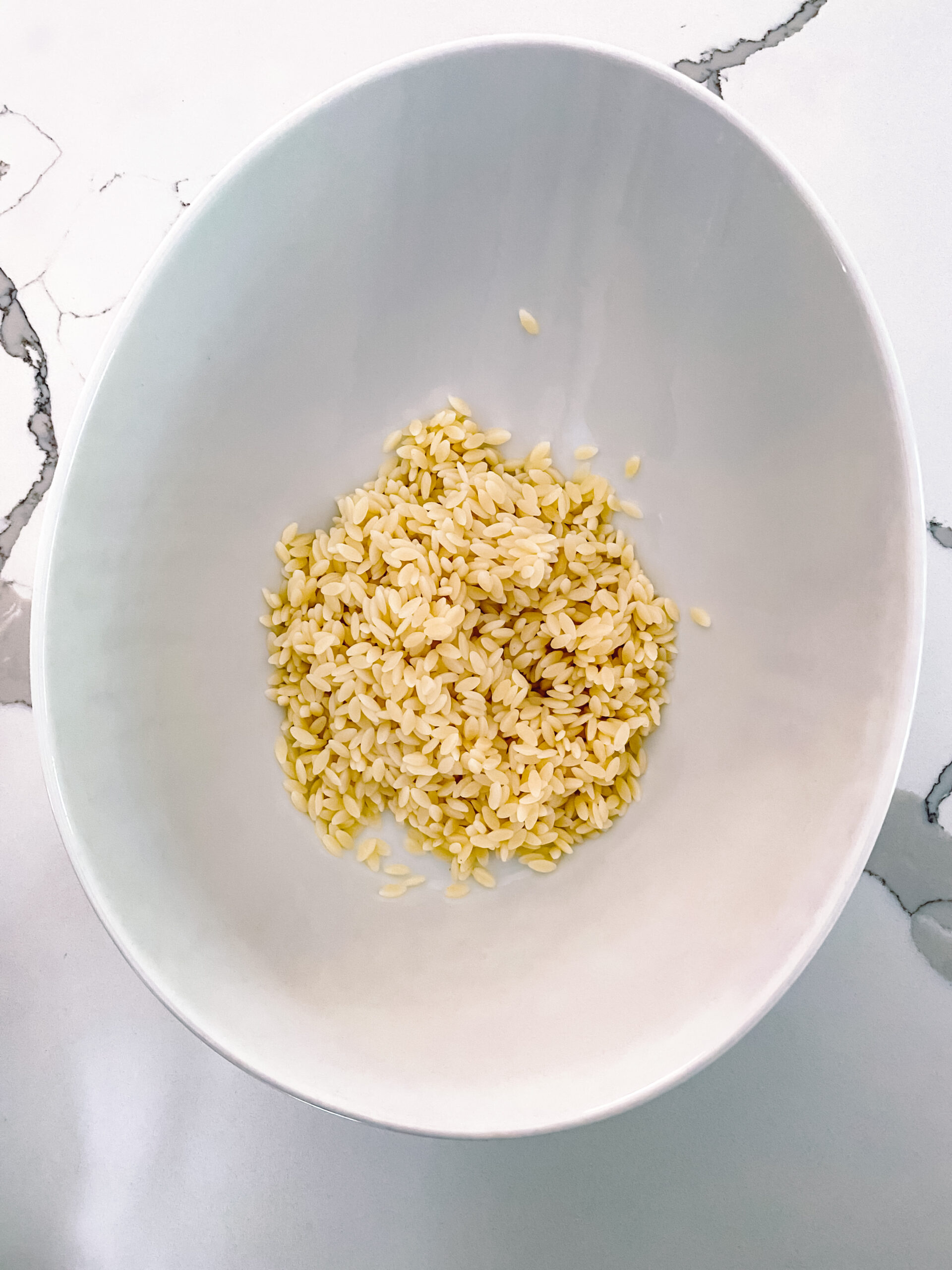 How To Make Easy Orzo Pasta Salad
Cook orzo according to the directions on the box. I prefer it on the al dente side for salads. After pasta is done, immediately rinse it in cold water. It will stop the cooking process, and it helps to keep the pasta loose. Add arugula (or kale or spinach), diced tomatoes. Drizzle with your favorite dressing and stir. My favorite is Newman's Own Balsamic or Oil & Vinegar. Add garbanzo beans, corn and stir again. I grilled the corn on the grill, but you can also use canned corn (rinsed).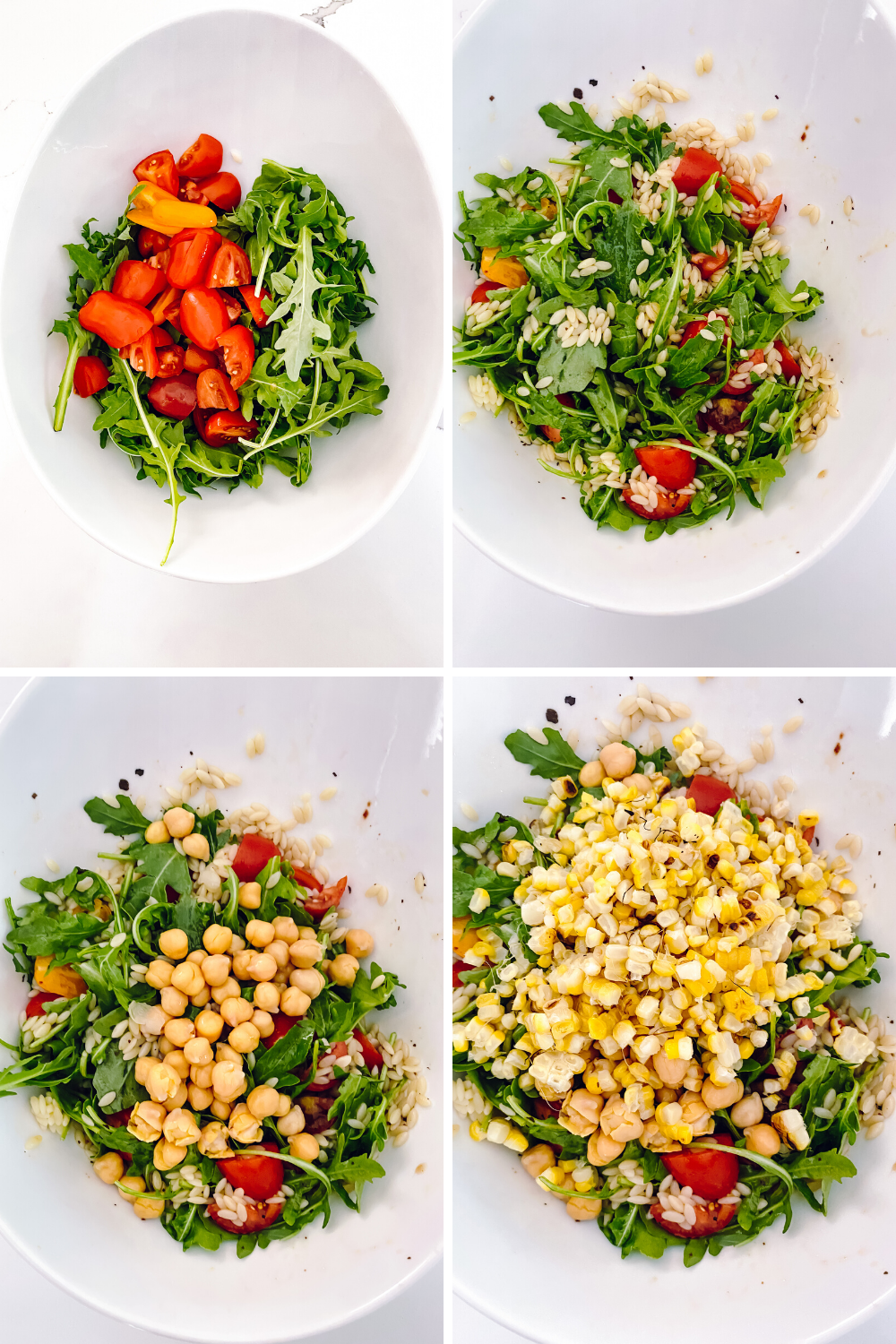 The salad is almost done, just add your favorite toppings. I added grilled chicken, avocados and feta cheese. I marinated thinly sliced chicken breast in teriyaki sauce. I did it because that's pretty much the only way my kids will eat chicken (and I try to make one thing everyone will eat at each meal). If you have kids you may relate to this… for some reason they think they can just order things ala carte at dinner? LOL .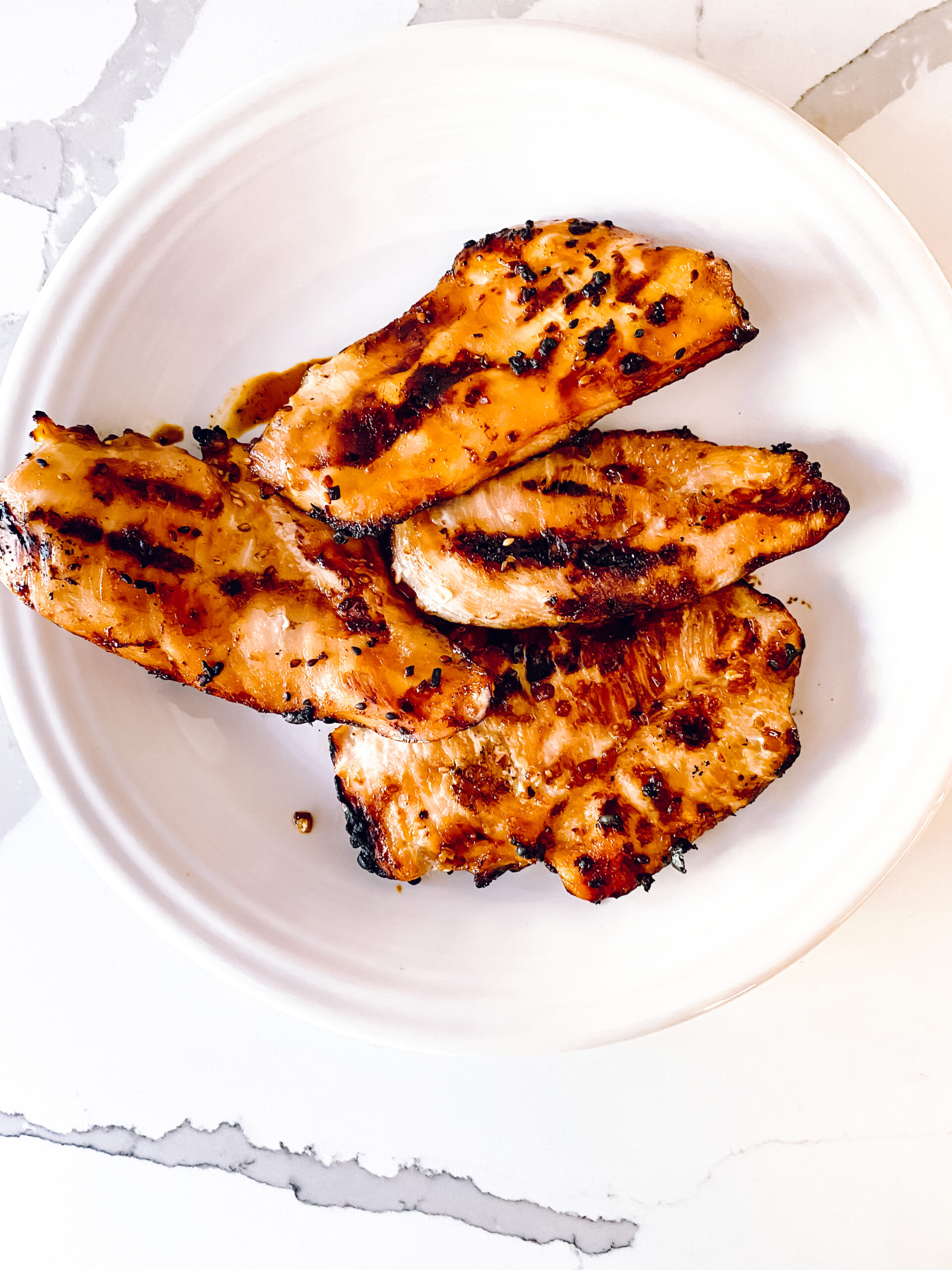 If you're dairy free, skip the cheese. If you're a vegetarian, skip the meat. There are so many ways to enjoy this delicious and light salad.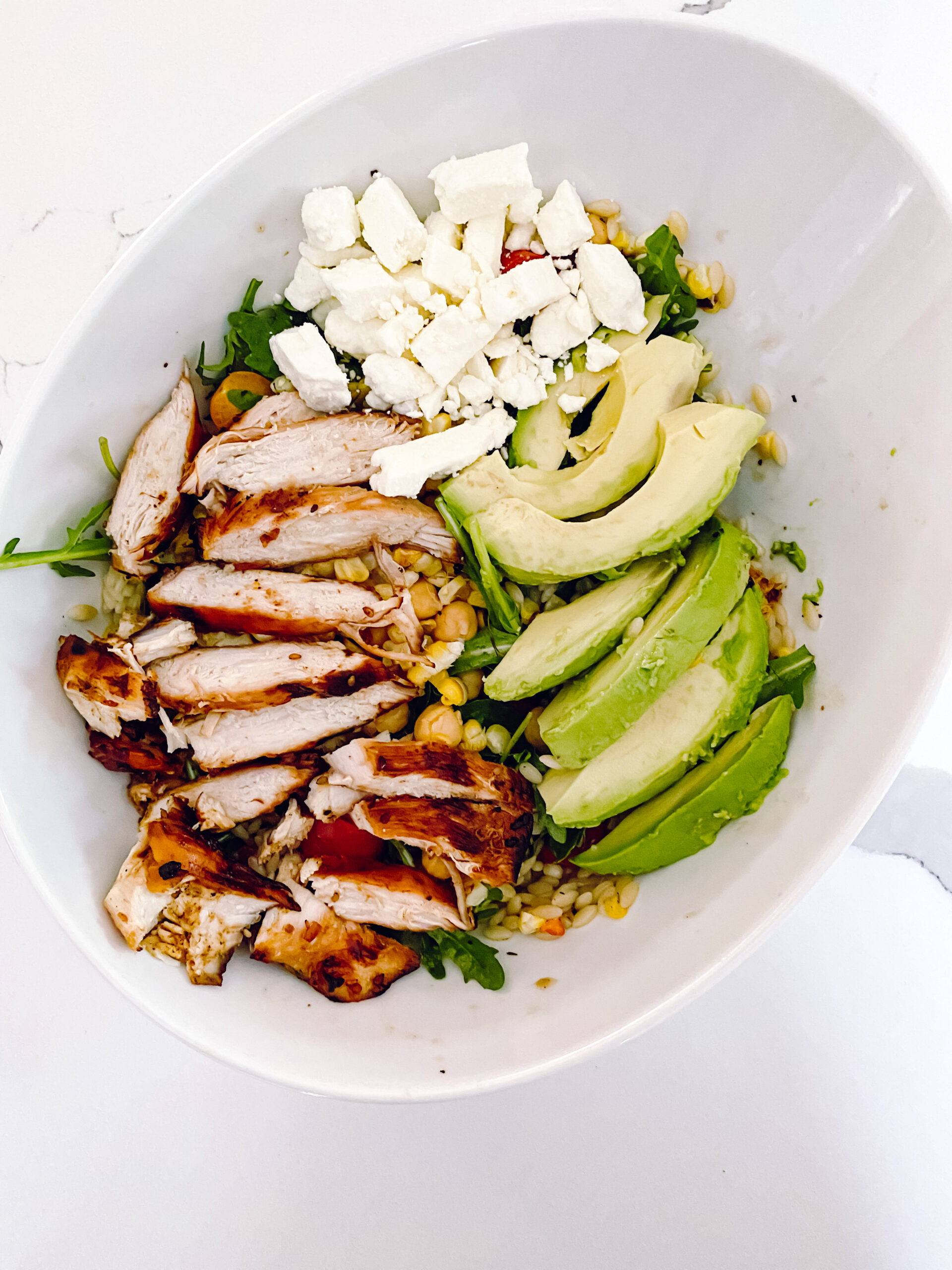 Easy Orzo Pasta Salad – Recipe Card
Since it's a salad the exact measurements are not super important. Just add as much or as little of your favorite ingredients as you wish. I usually go overboard and add extra avocados and cheese, yum!
Ingredients
1 cup of orzo pasta (you can also use quinoa or brown rice)
3 cups of arugula
tri-color cherry tomatoes
1/4 cup of feta
1/2 cup of garbanzo beans
2 grilled corns on the cob (if using canned 1/2 cup)
salad dressing
grilled chicken
Freshly ground pepper
Directions
cook pasta according to the instructions on the box, rinse in cold water
add arugula, tomatoes and your favorite dressing, stir
add beans, corn and stir again
top with sliced grilled chicken, avocados and cheese
freshly ground pepper to taste
PIN RECIPE OR PRINT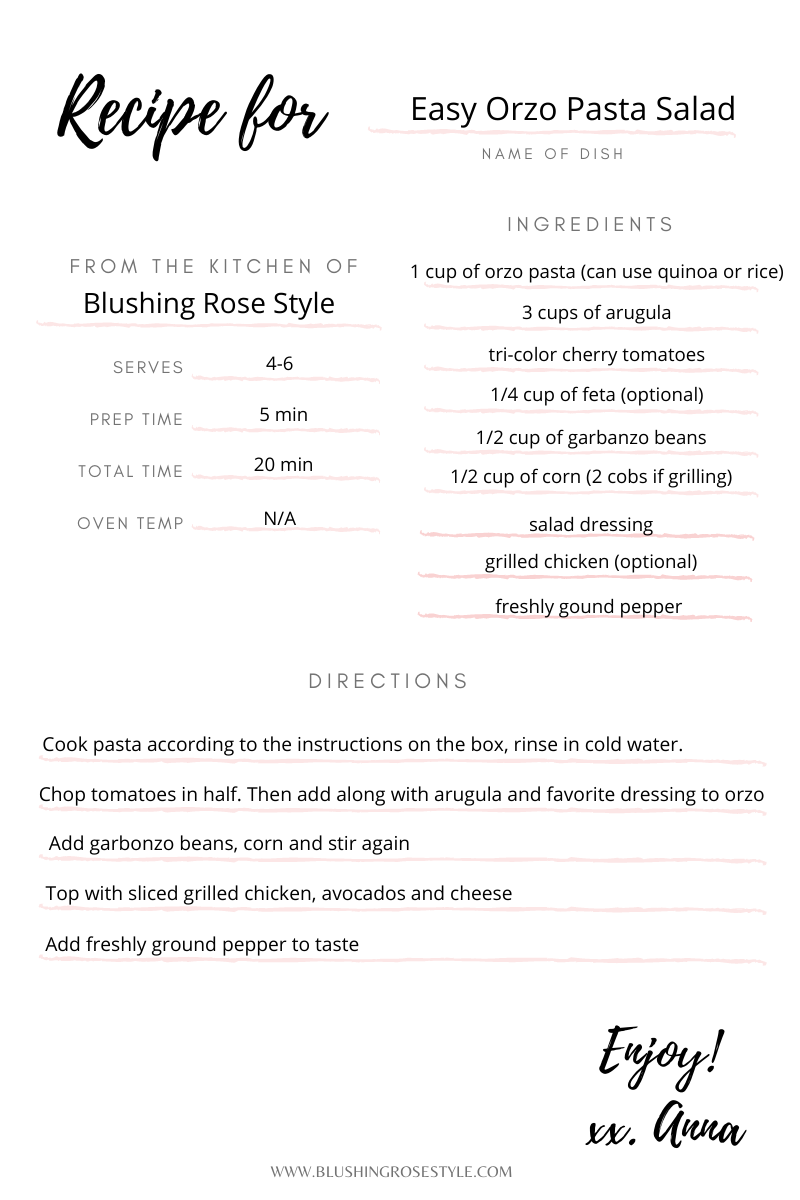 Hope you girls enjoyed this recipe. If you make it and love it, make sure to tag me on your social posts. Thank you so much for visiting Blushing Rose Style blog.