I have been super anxious and stressed about the upcoming move, and I found the only thing that takes my mind off of it… is reading. Last summer I had 2 blog posts dedicated to summer reads, so if you are looking for more book options, make sure to check it out HERE and HERE.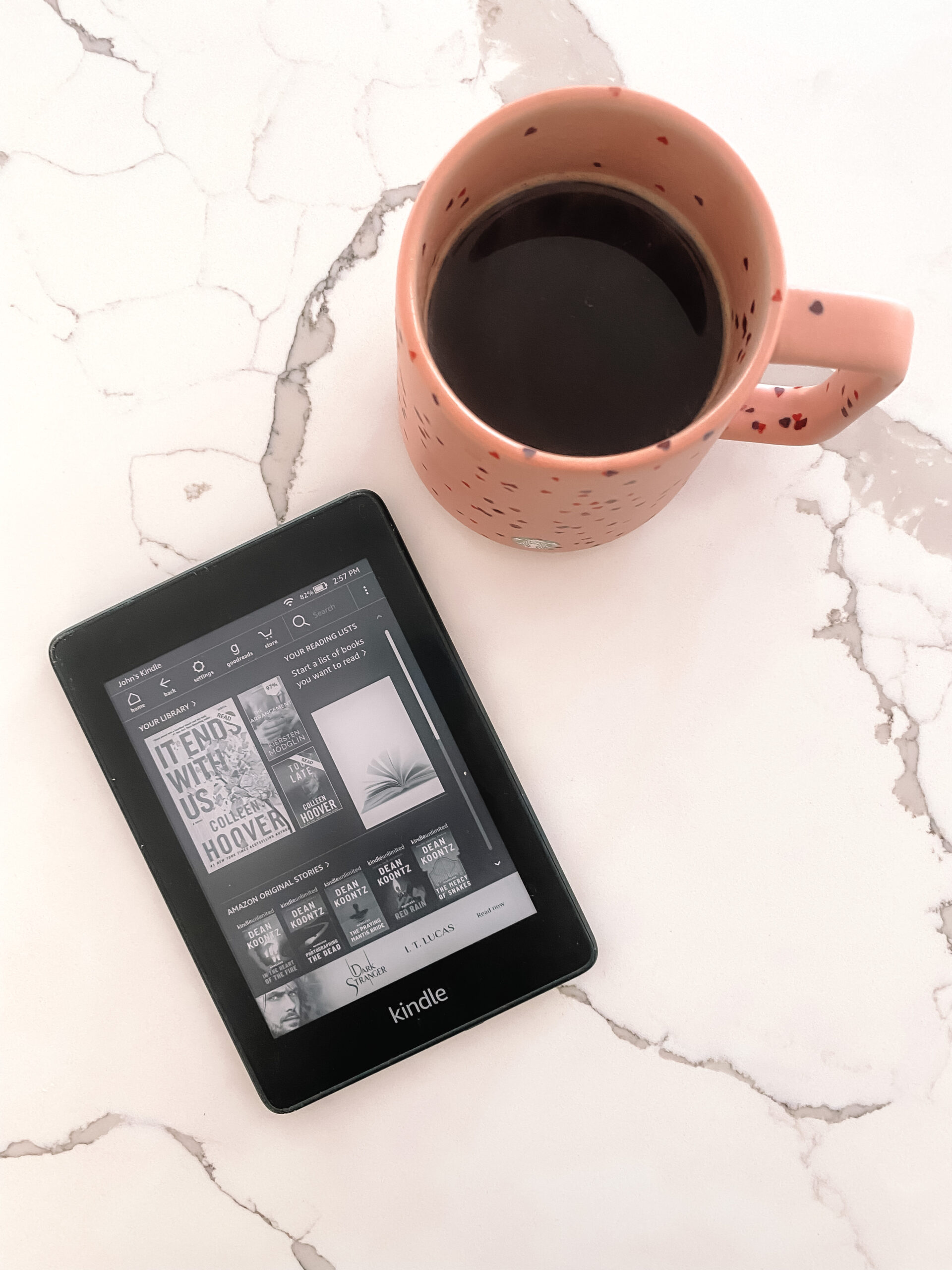 Btw I love my Kindle! Do you have one? I love that there is no glare, and it's so light. Plus the battery life is endless. I am considering upgrading to the Oasis model. If you have one, let me know if it's worth it.
It Ends With Us – Colleen Hoover
Just finished reading it last night. I absolutely loved it. Lily Bloom meets this amazing guy … you're thinking love story. But there are flashbacks to her childhood, and her first love – Atlas. Then just like that he is back in her life. As a reader, I found myself conflicted of who I wanted her to end up with… but wait… Colleen Hoover helps you decide! Great and easy read.
The Arrangement – Kiersten Modglin
If you opt to read it, get ready to board a crazy train. When I first started reading it I wasn't really sure what to think… but action happens fast. I would describe it as Gone Girl meets Mr Books. Trust me you do not see it coming! Highly recommend.
Too Late – Colleen Hoover
Not really sure what to think of this one. Heads up there are quite a few graphic (almost vulgar ) sex scenes, which to be honest I didn't think were necessary for the story. And there are so many plots… it's like Colleen Hoover never ran out of ideas for this book, and just kept adding more and more. College kids, sex & drugs … maybe I am just too old for this theme haha. Curious if any of you read it? BTW free via Kindle Unlimited.

Nine Perfect Strangers – Liane Moriarty
I totally forgot to mention this book. I read it few months ago. And it's official – the TV show is in the works with Nicole Kidman, so you know it's going to be good. 9 strangers in a "health spa" … what can go wrong, right?
Malibu Rising- Taylor Jenkins Reid
This book was one of the top recommendations by you girls. Big thanks! I truly enjoyed it – great summer read. Not my typical murder mystery but great story. And dare I say it… it would make a great movie.
Ugly Love – Colleen Hoover
This book could very well be a Hallmark movie. Just like most CH books- a little bit of romance mixed with dark deep secrets. Easy summer read- totally enjoyed it.

I will be adding more books this post throughout the summer, so make sure to bookmark it for reference. And If there are any recent books you've read- please leave your recommendations below.
Thanks so much for visiting Blushing Rose Style blog.