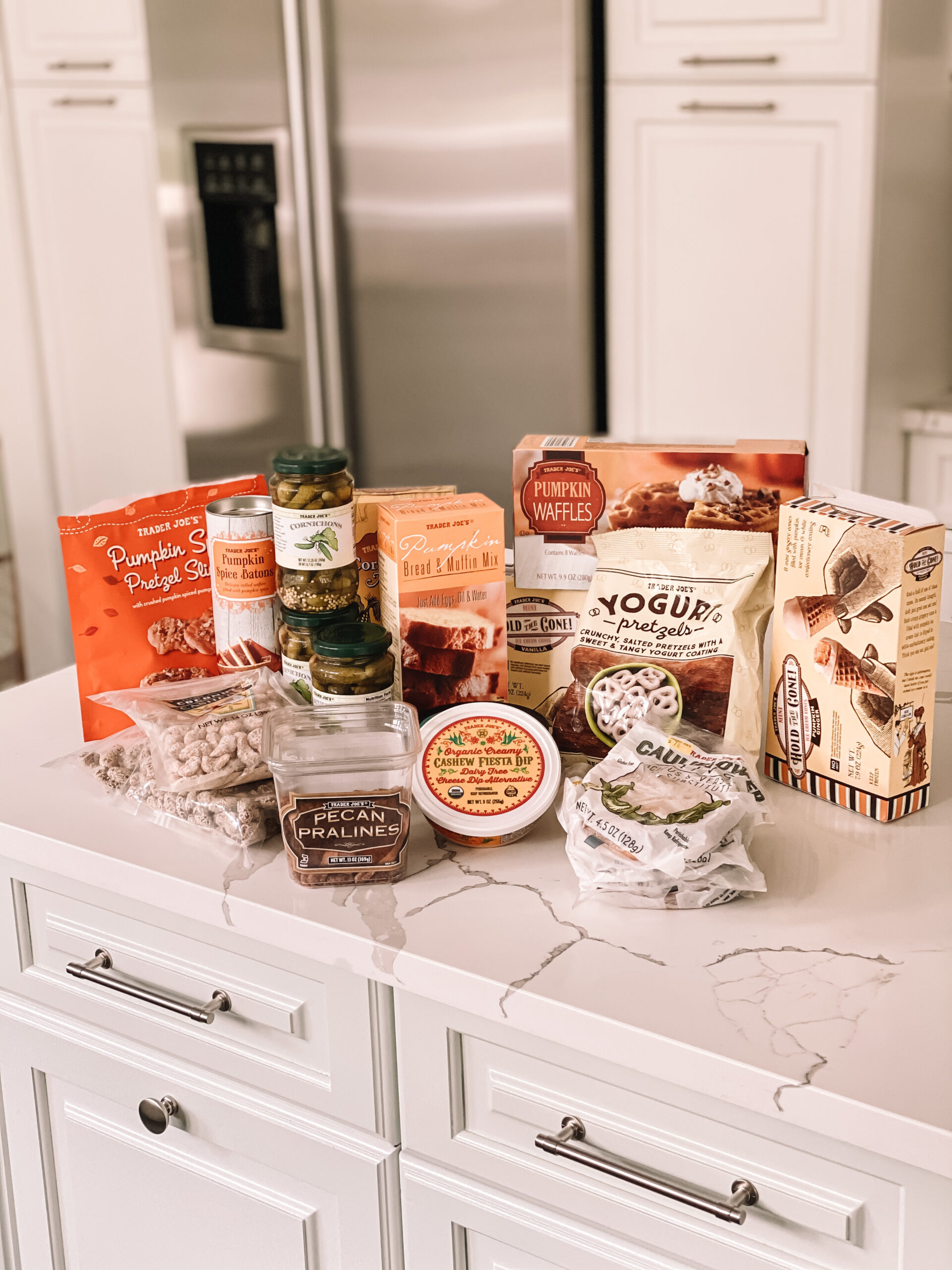 If you follow my Instagram stories, you may have seen my recent Trader Joe's hauls. I have been so excited to finally shop there again. I haven't been since maybe February or March because the lines outside the local TJs have been crazy. I am too lazy to wait in line. Do you shop at Trader Joe's? It is my go to destination for all things snacks and goodies (not necessarily the actual groceries).
When we lived in WV, the closest Trader Joe's was in Pittsburgh, PA (prob 60-80 min away depending on traffic). I used to make my quarterly trips there to stock up haha. One can say I am committed to snacking, but there was also a great mall nearby and you may already know I have a thing for shopping.
What To Buy At Trader Joe's This Fall
Spinach & Artichoke Dip – This have been a favorite of mine for years! I hardly ever buy it because it is simply irresistible. Total crowd pleaser if you're having people over. Great for game days! Or any other occasion, haha
Cashew Fiesta Dip and Buffalo Style Hummus – If you like dips, definitely grab these on your next trip to TJs. I am not diary free (give me all the cheese) but this dairy free Cashew Fiesta Dip tastes just like queso! Yum. I am also a big fan of buffalo chicken dip especially during football season. When I saw this Buffalo Style hummus – had to try it. Delish!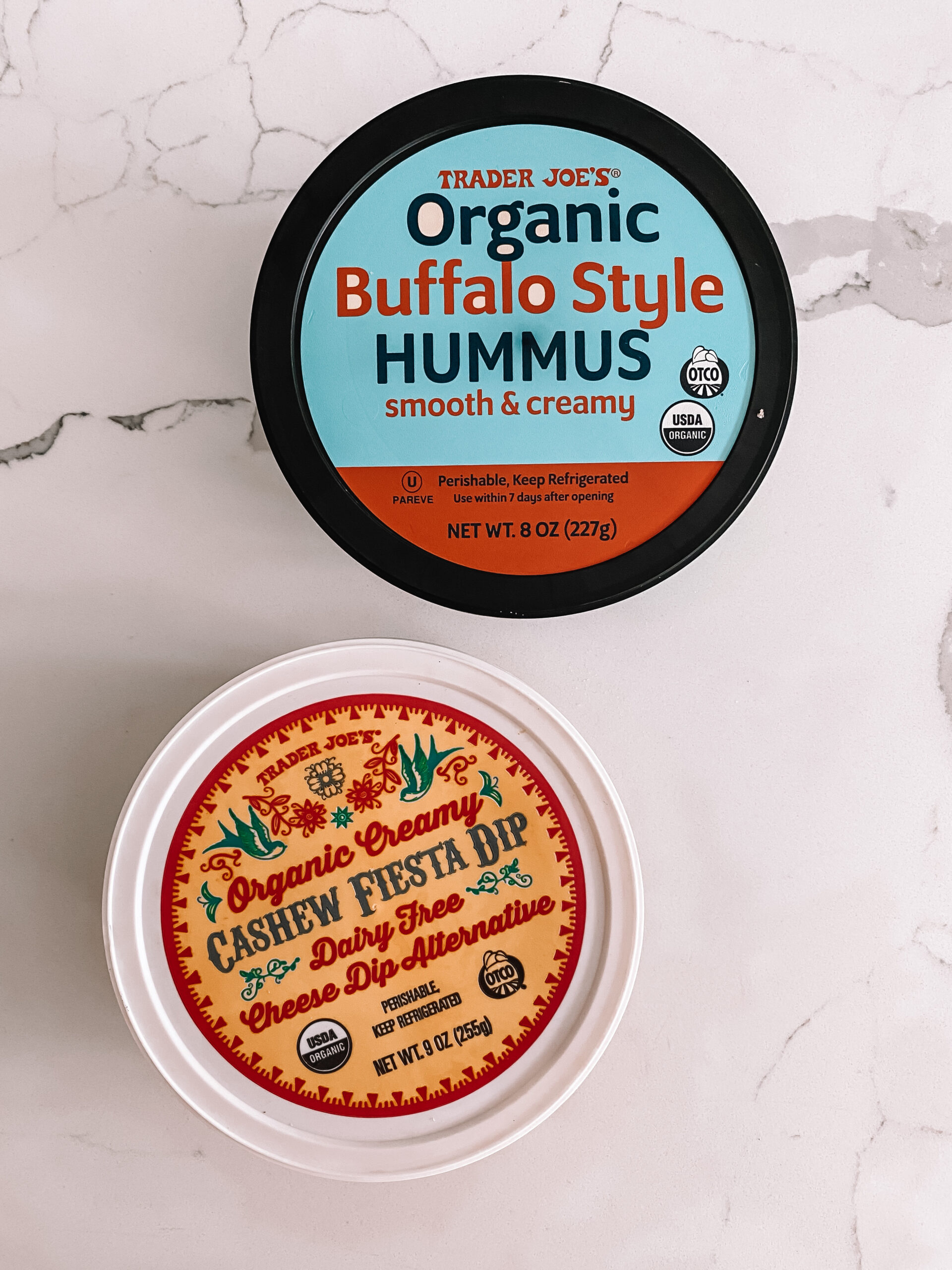 Cauliflower Thins – I used to buy another brand (but it was available online only) so I was super excited to see the Trader Joe's alternative. I use these in place of bread. Tip – I buy multiple packs and keep them in the freezer, then toast or broil in the over.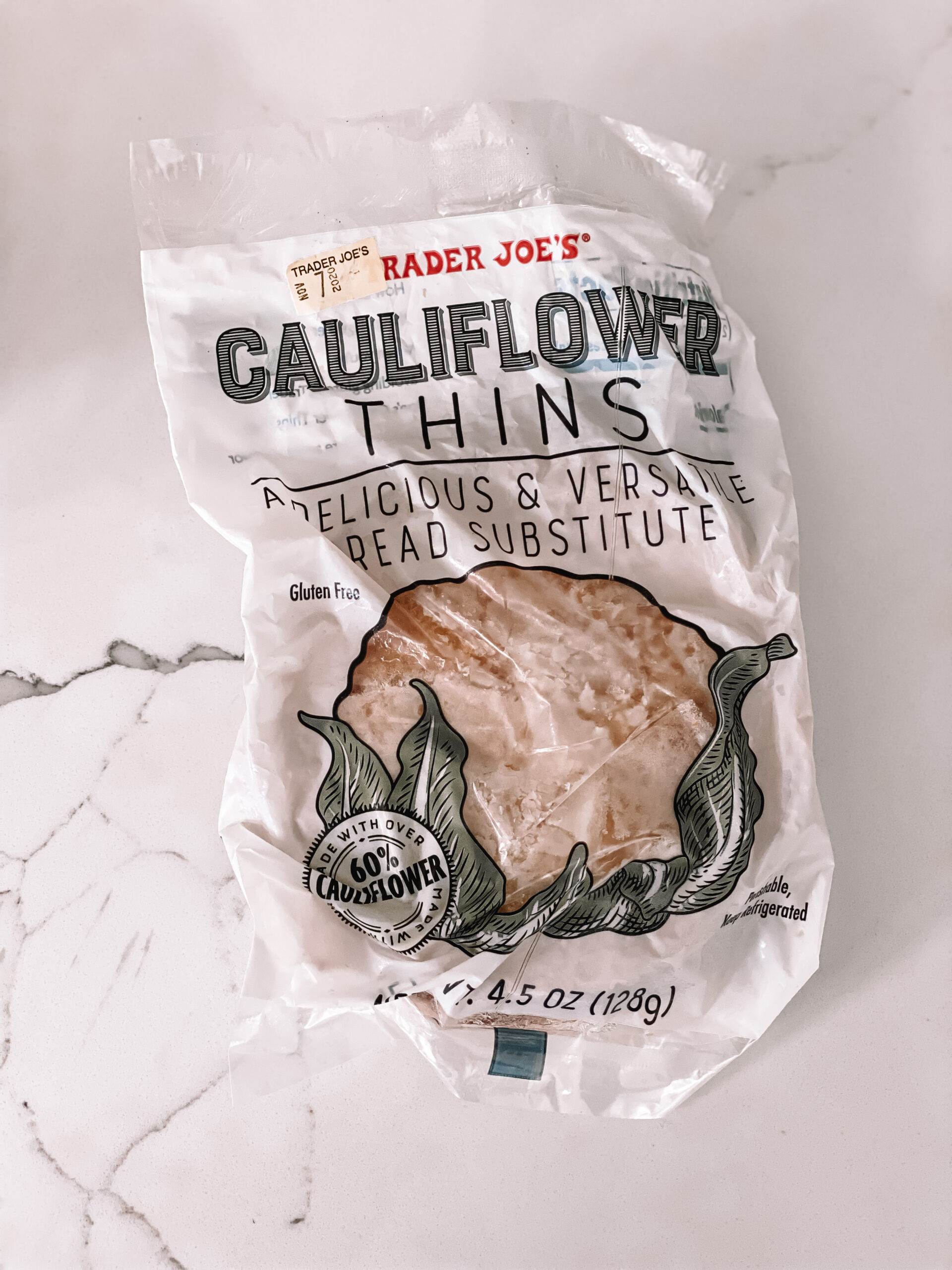 Cornichons – Pickles. OMG I love crunchy pickles… may be because I am Polish, haha. These are so good! I could snack on these all day.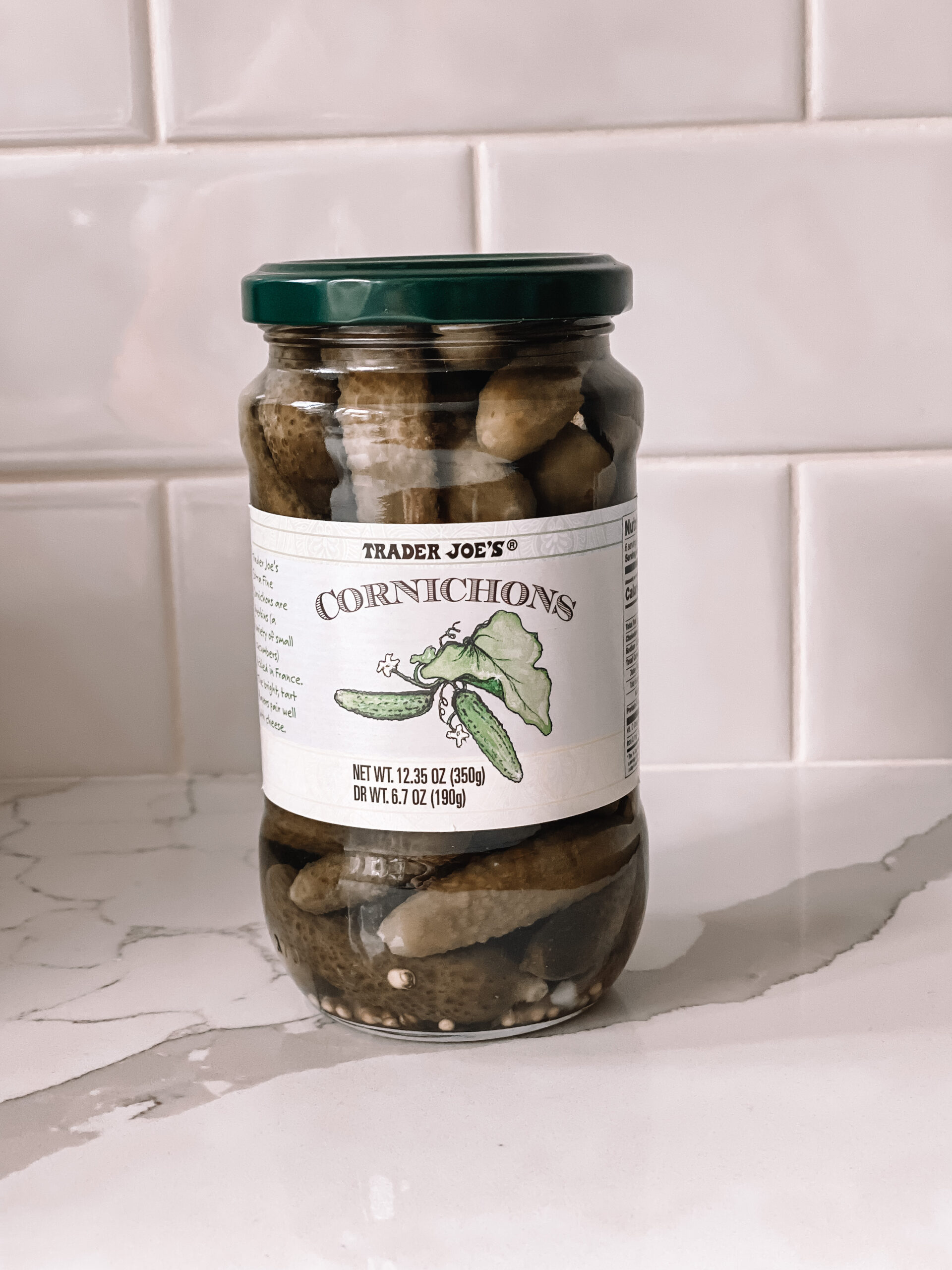 Sesame Honey Almonds and Coconut Cashews – If you like snacking on nuts, add these to your cart ASAP! Actually the sesame honey almonds were the first snack I've ever had from TJ. I always have these on hand. Even my kids love them.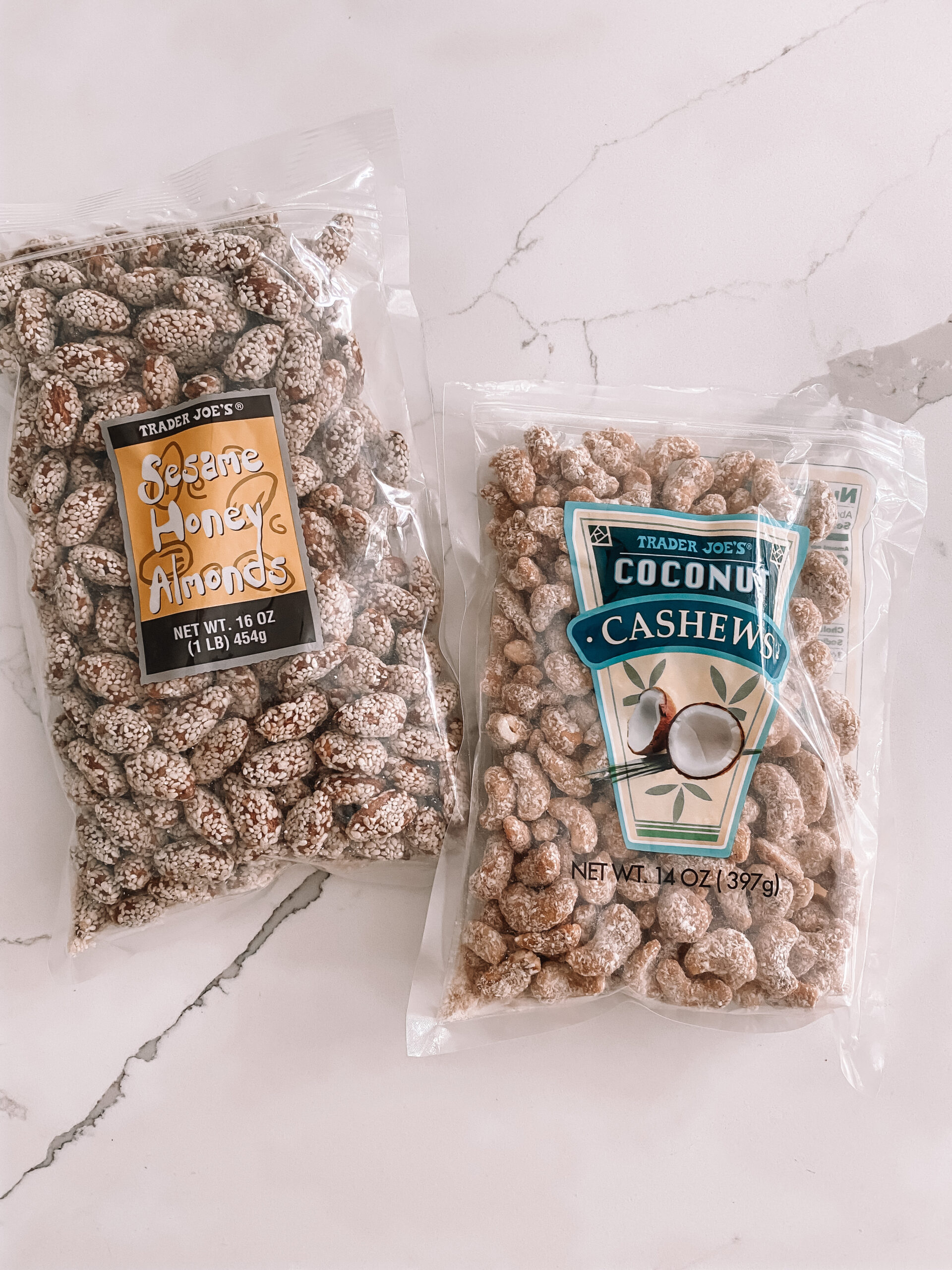 Cinnamon Bun Spread – I don't know that I need to write anything to convince you to try it, right? Spoiler alert, it is just as good as it sounds. It tastes like cinnamon caramel sauce. Use it as dip for apples and pretzels, or with your pancakes or french toast. Last weekend I made french toast with the croissant bread and added this as topping. To die for!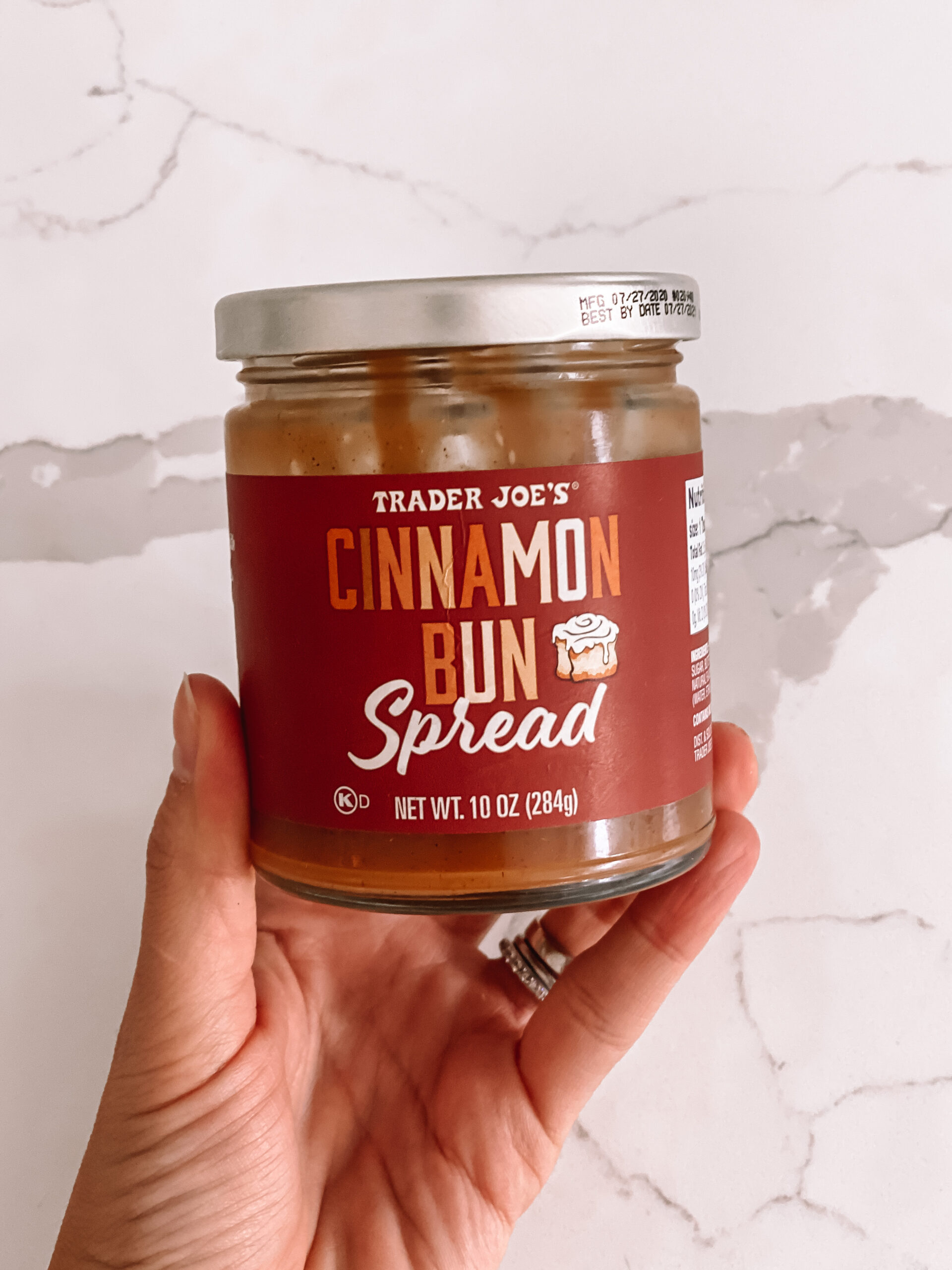 Maple Sea Salt Kettle Corn – Calling on my popcorn lovers (that includes my entire family except for John). This is super yummy. Although it tastes almost same as caramel corn.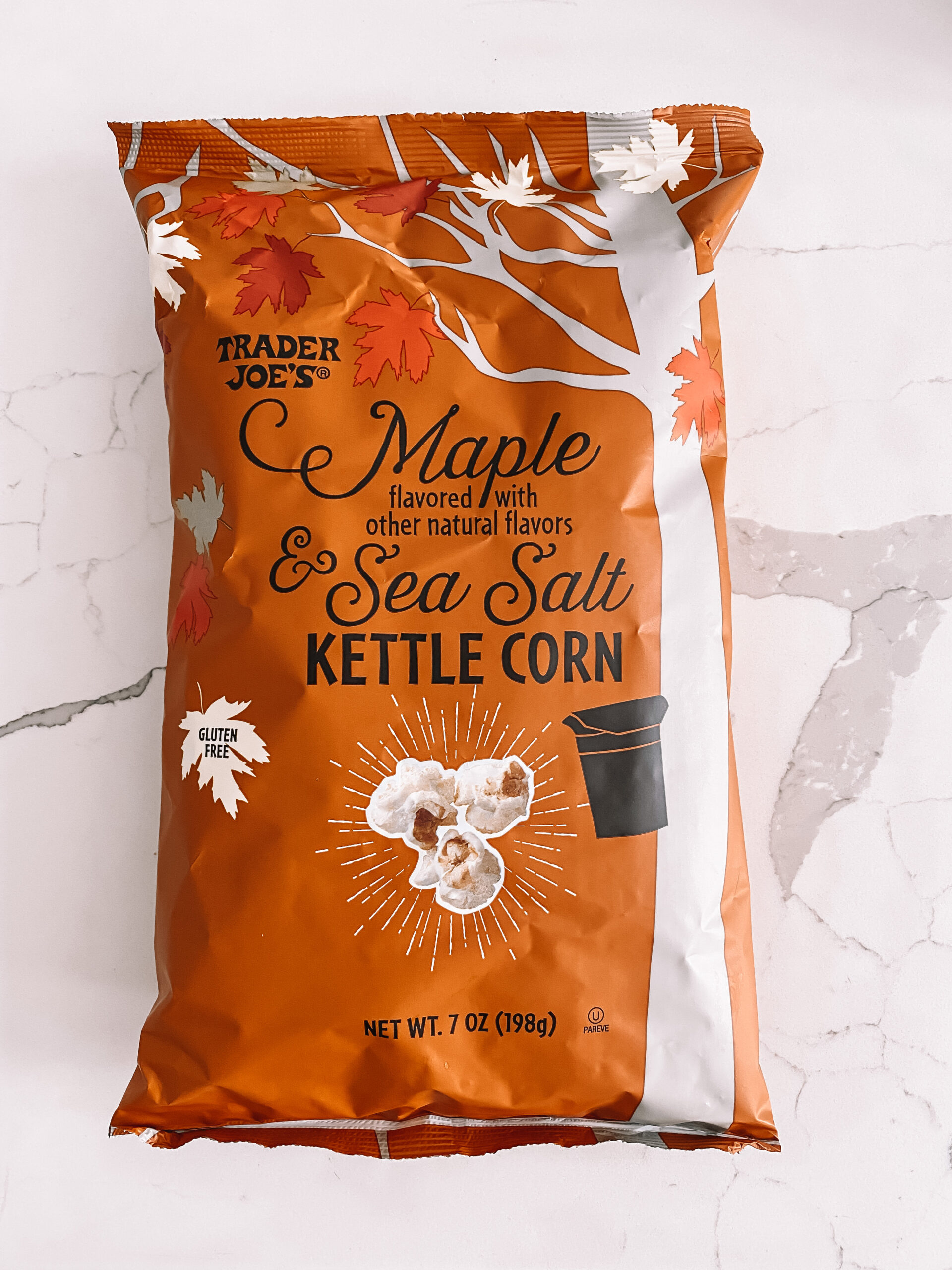 Mini Ice Cream Cones – Boy, these are scrumptious. The pumpkin ginger is a seasonal flavor. But these are also available in vanilla and chocolate. The mini size is so fun to snack on. And they are packaged so well (so they are not crushed by the time you get these home).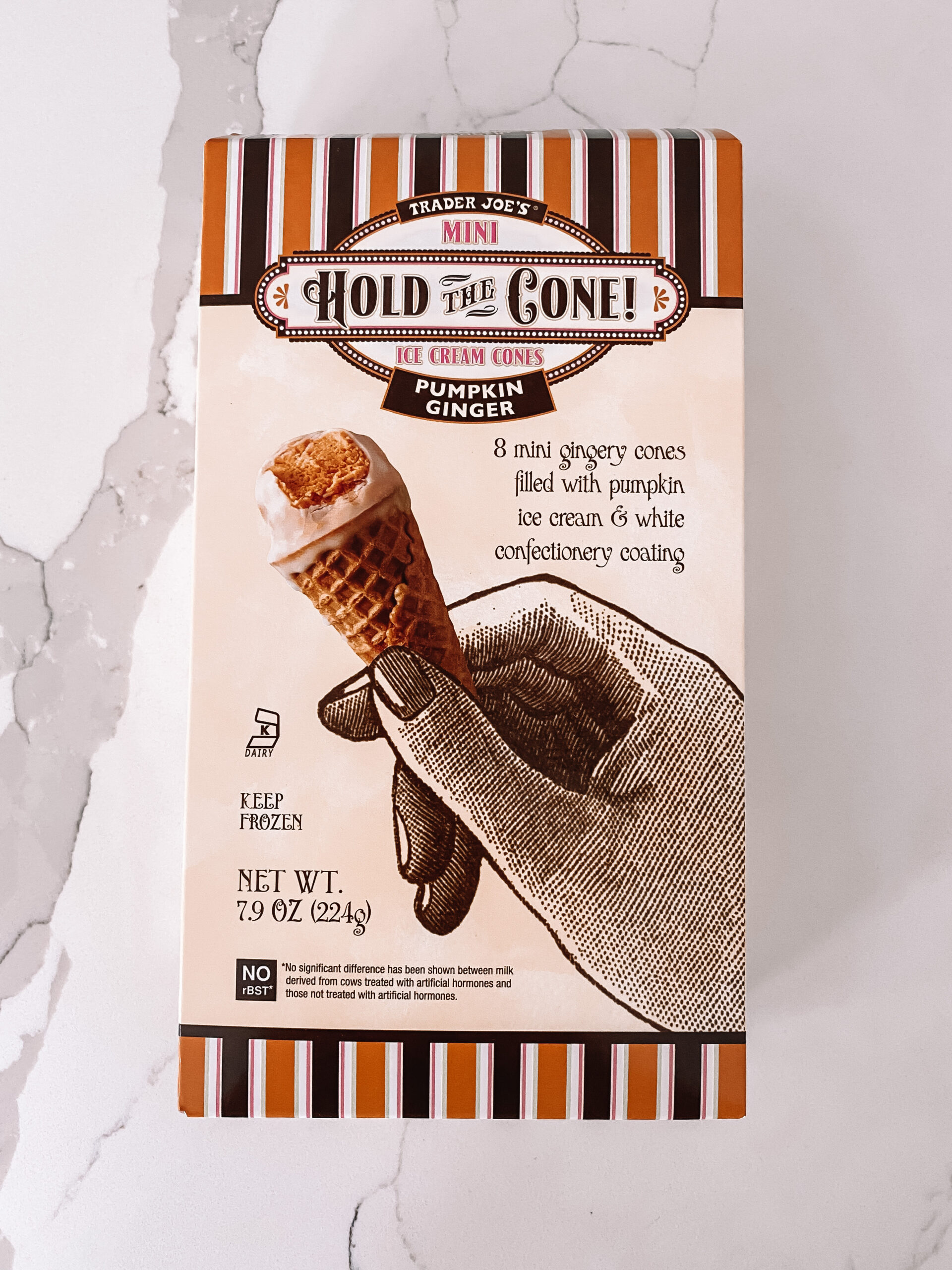 Pumpkin Bread Mix – I consider myself an excellent baker (I know I am quite modest, hehe). But this mix has been highly recommended so I am excited to give it a try.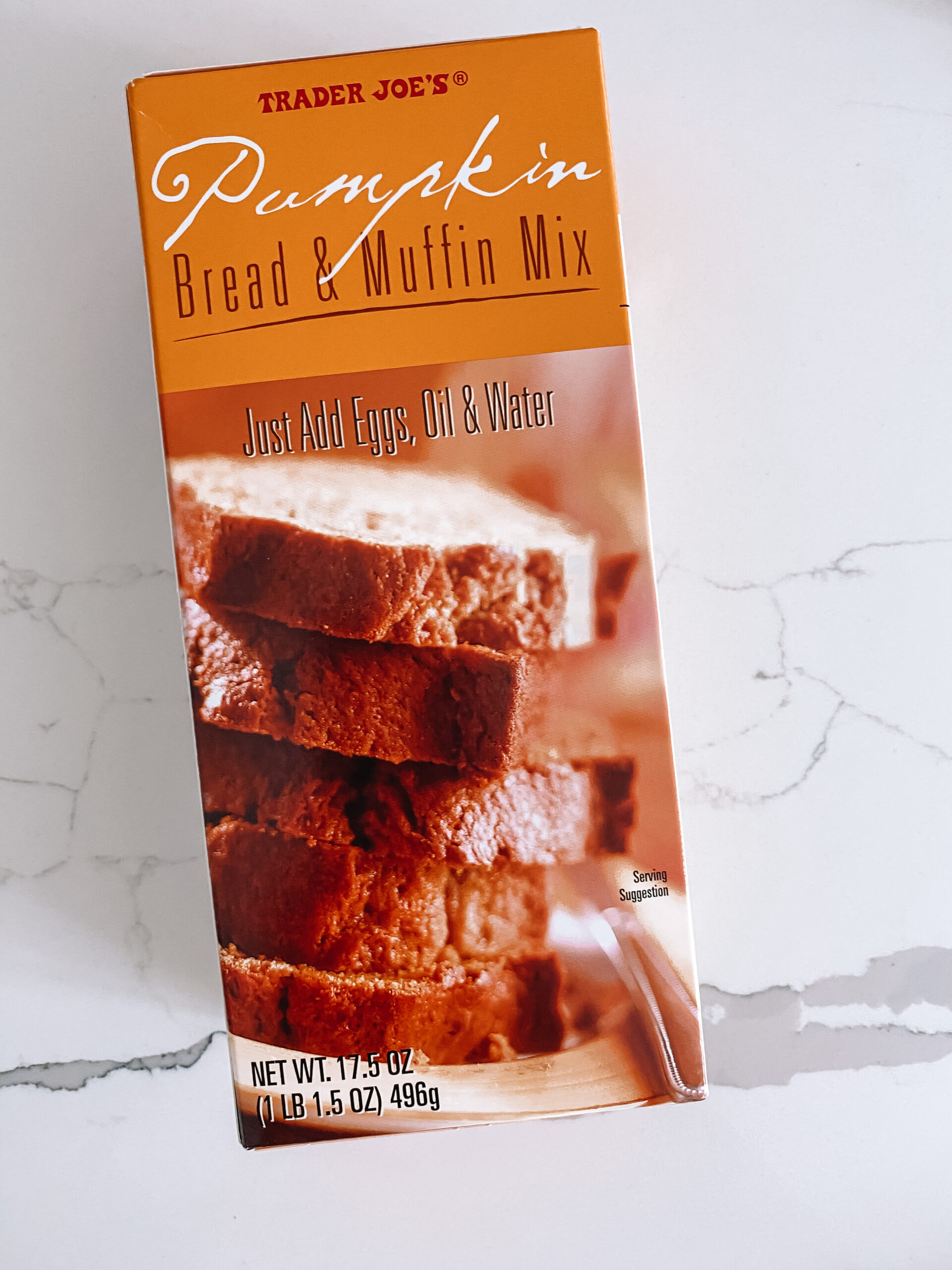 Pecan Pralines – Warning: these are dangerous. I initially bought these to add to the charcuterie board I was working on … but oh boy these just taste so good on their own. I probably shouldn't brag but I have eaten this entire container on my own within 2 days. #noselfcontrol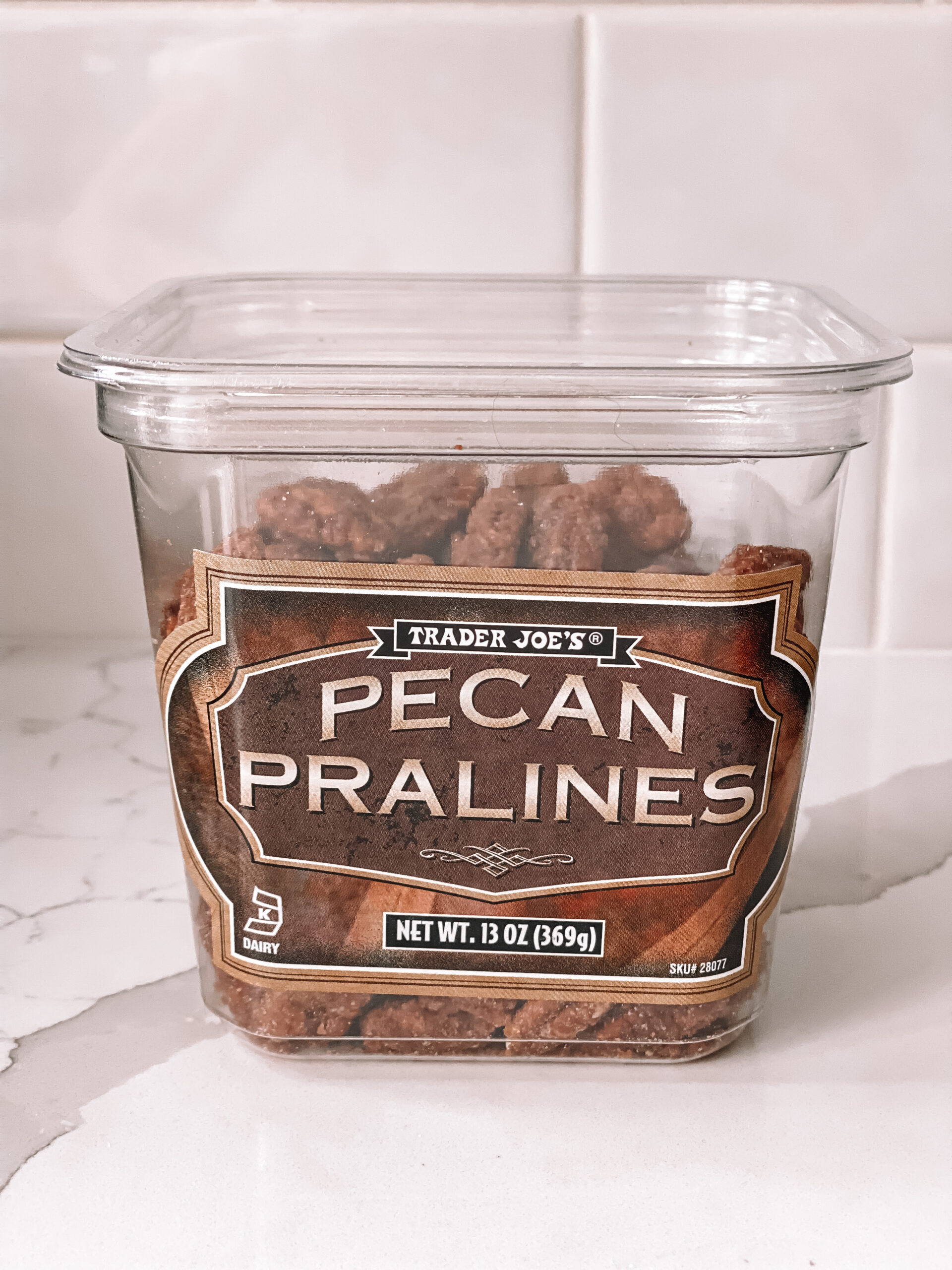 Cornbread Mix – If you follow me on IG, you know we have been making ribs all summer long. I swear the Treager grill is my all time fav mother's day gift. You know what goes well with ribs? Corn bread! I have been using the Jiffy mix and making my own butter & honey glaze, but so many of my friends recommended this mix. Also available in gluten free version.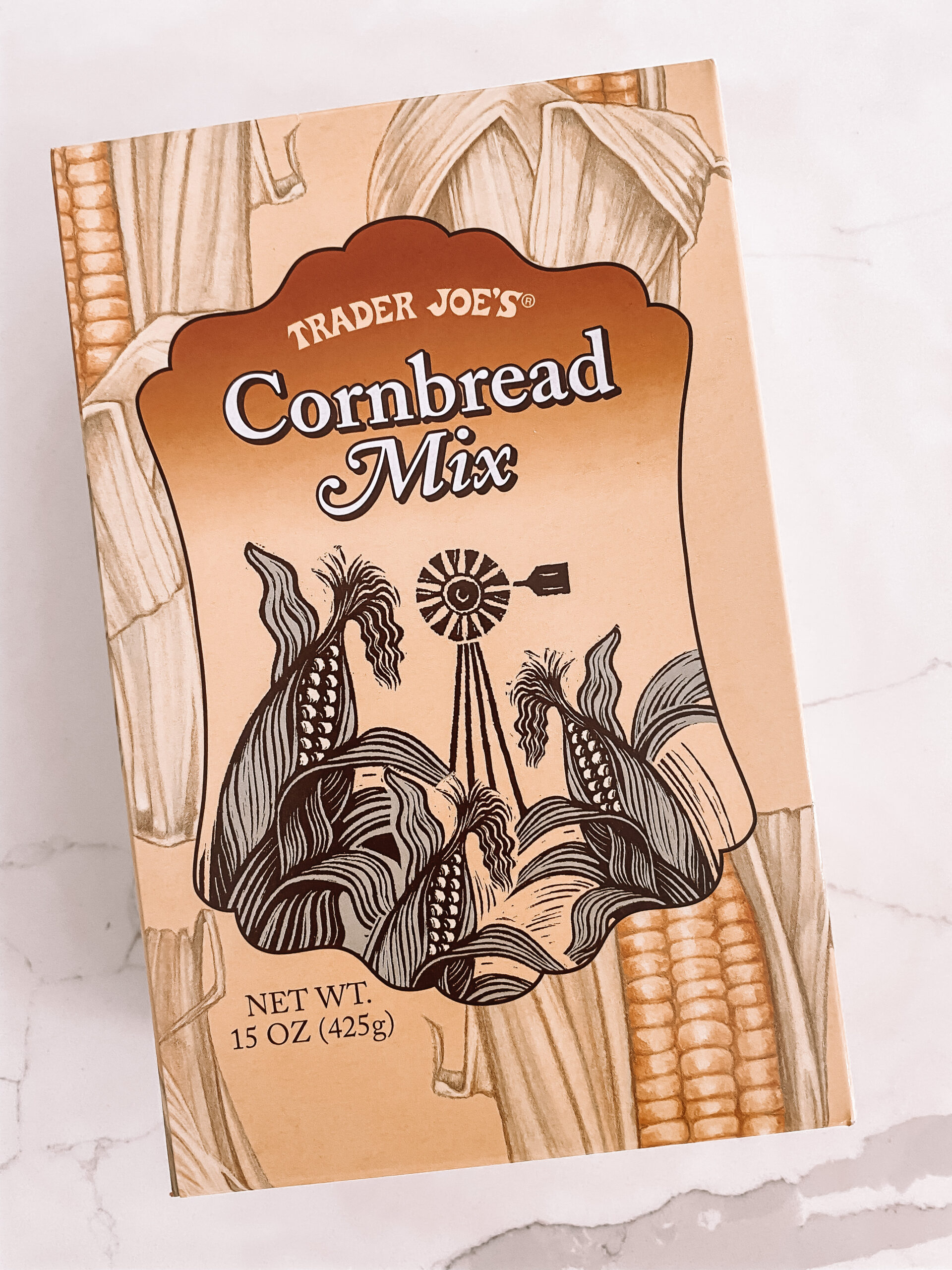 Yogurt Pretzels – This is brought to you by the snack expert himself – my little boy Grant. He loves these! I always put a couple of these in his lunchbox.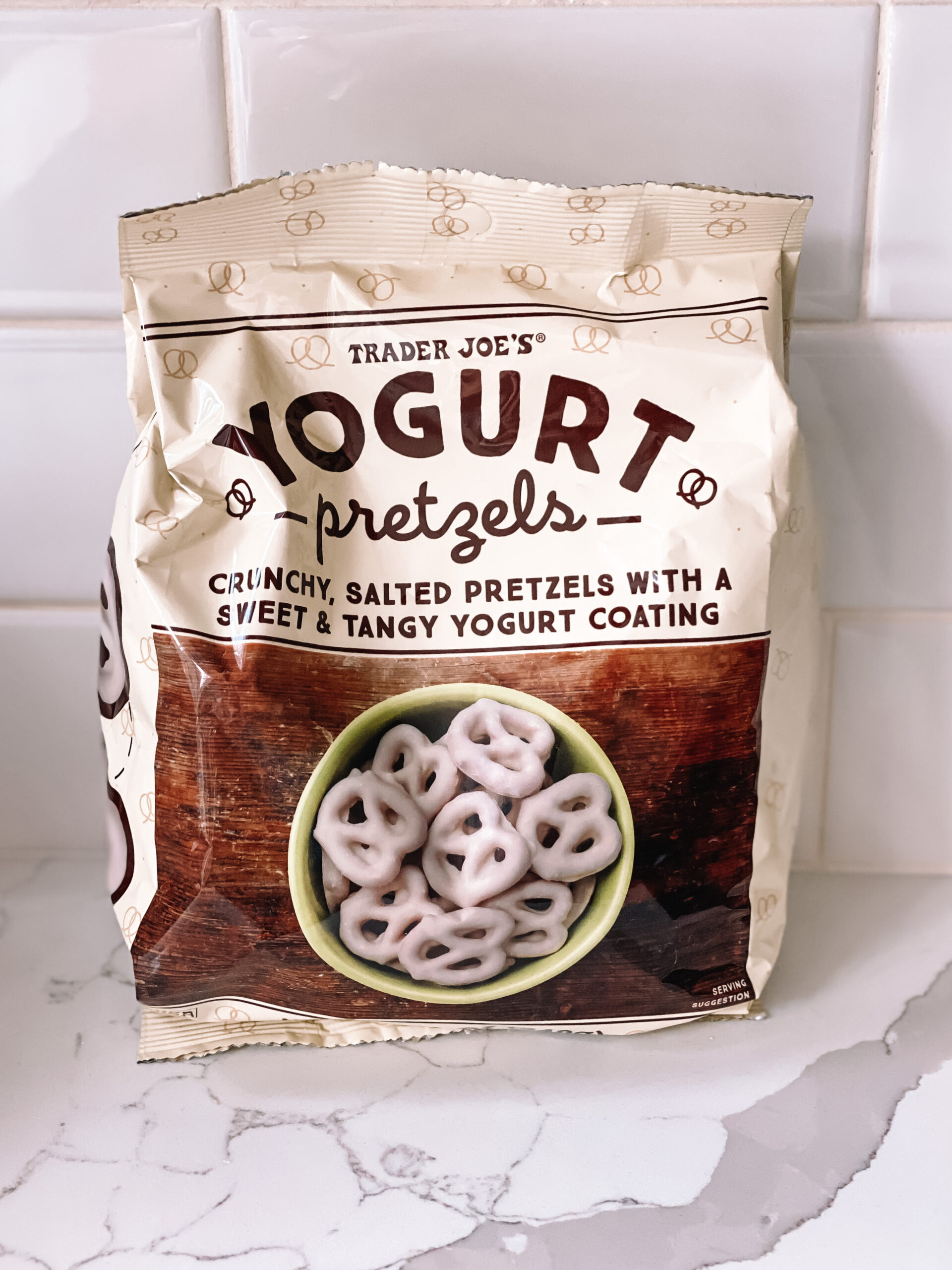 Pumpkin Spice Pretzel Slims and Pumpkin Spice Batons – Both so sweet and yummy, and perfect snack to go with your coffee or tea. Btw, what is your favorite tea? I am all about Tazo Zen. But in the winter I love TJ's Candy Cane tea.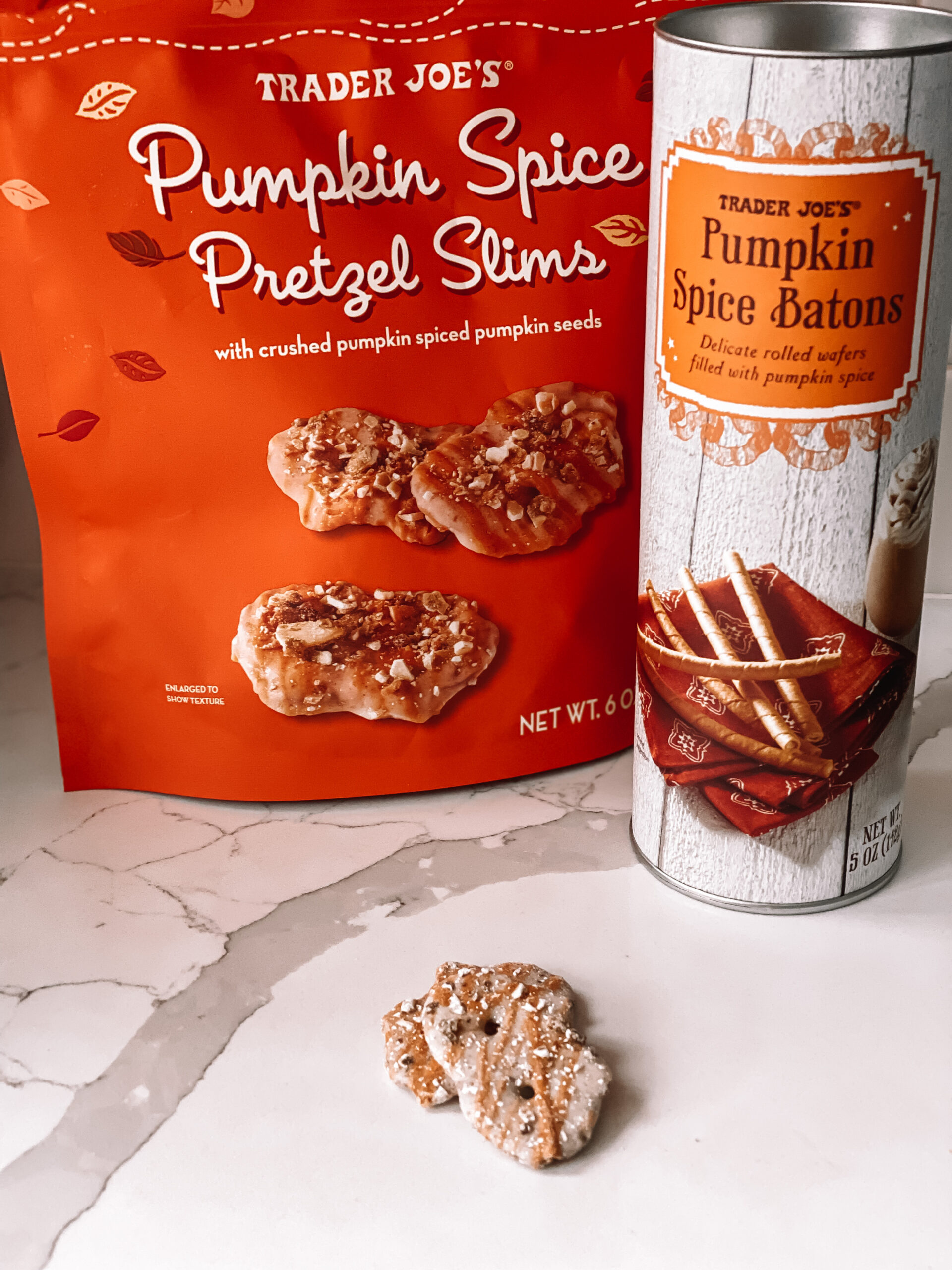 Spiced Pumpkin Madeleine Cookies – I love Madeleine cookies. They are soft and delicious. Of course I had to get the seasonal flavor!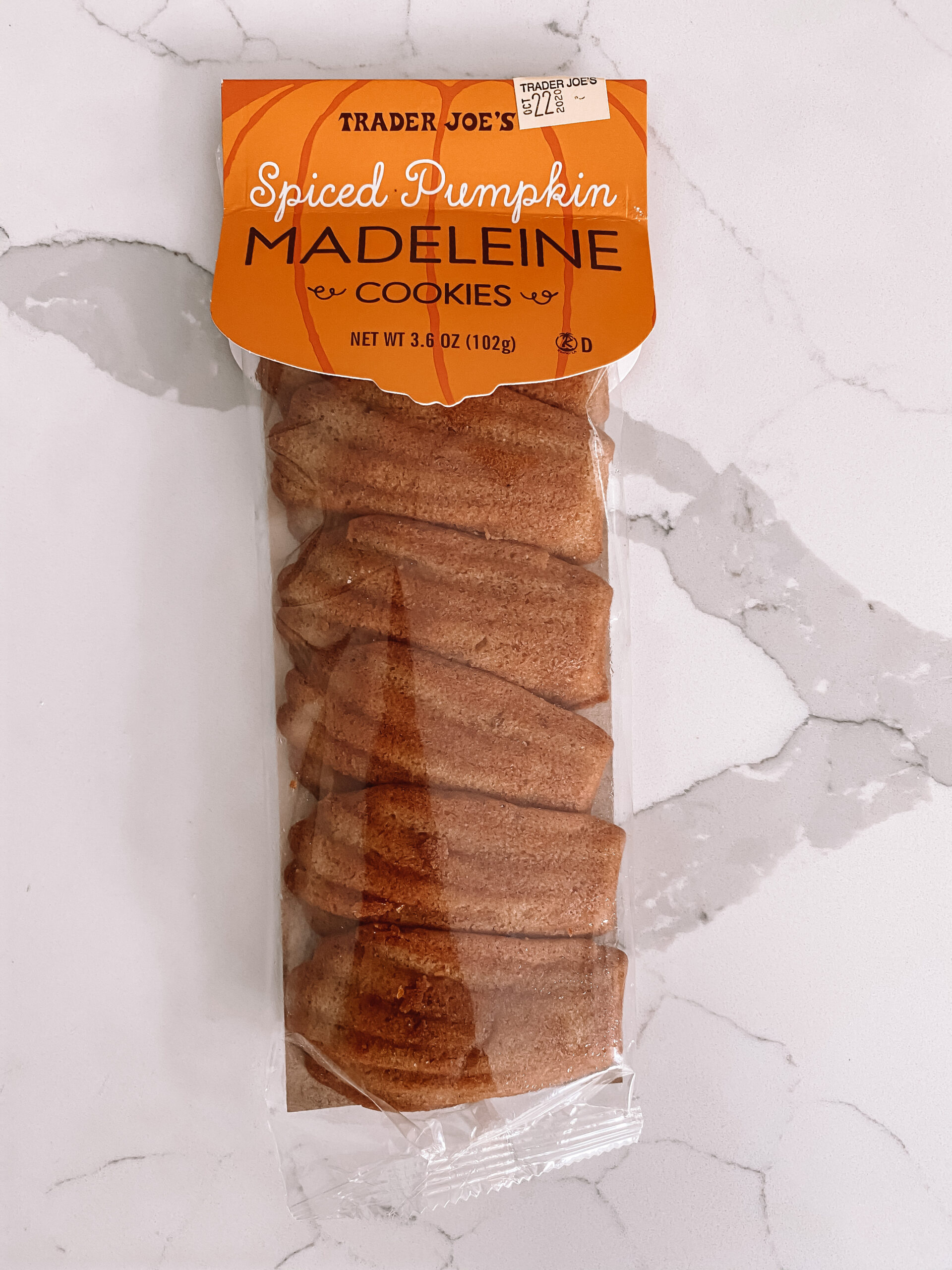 Pumpkin Spice Cookies – I got these shortbread cookies for my kiddos. But I mean… who can resist sprinkles right? I always look forward to all the seasonal sweets by TJs.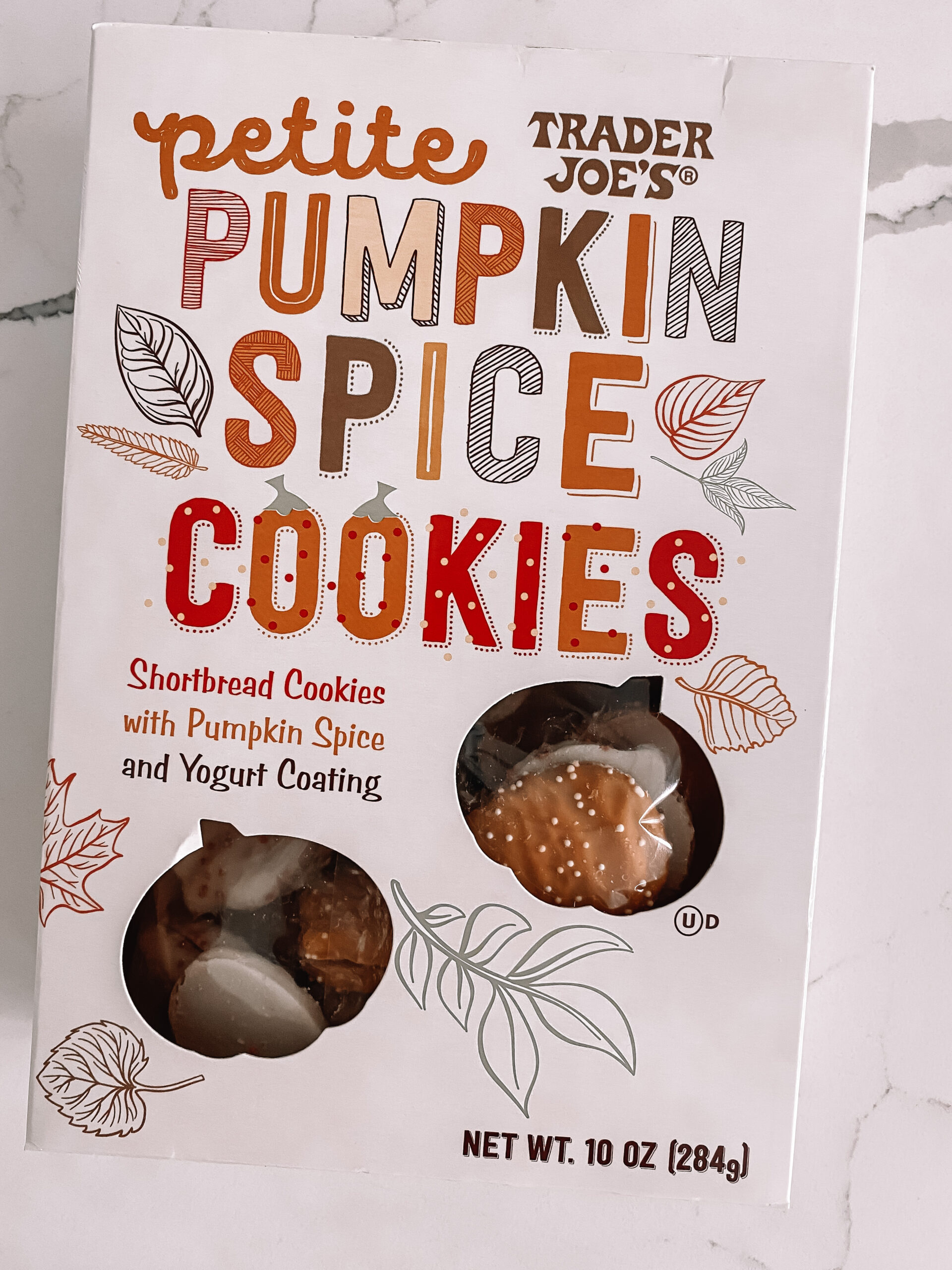 And that's it for this haul! Please let me know if you like these kinds of posts. And tell me what are your favorite Trader Joe's products? Anything new I should try?