Hi friends. Happy Saturday! I am home from traveling this week and it feels good to be back. I am here with a mini Target try-on. The stores are a little bit crazy with everything that is going on, so I will be doing my try-on from home.
JOGGERS // TANK // JEAN JACKET 
I am going to start with this tank top. It was my number 1 selling item on the blog and instagram in 2019. It's a great wardrobe basic, ribbed texture and good  layering length. It looks great with jeans, shorts and joggers. I am wearing size small. My joggers remind me of the Anna jogger that was available at Nordstrom but quickly sold out. These are linen blend, have pockets are are super comfortable. They do fit tts and I am wearing size small. They are pretty high waisted, you could wear them lower, but I really like the fit as is. My sandals are great for summer with the clear strap detailing.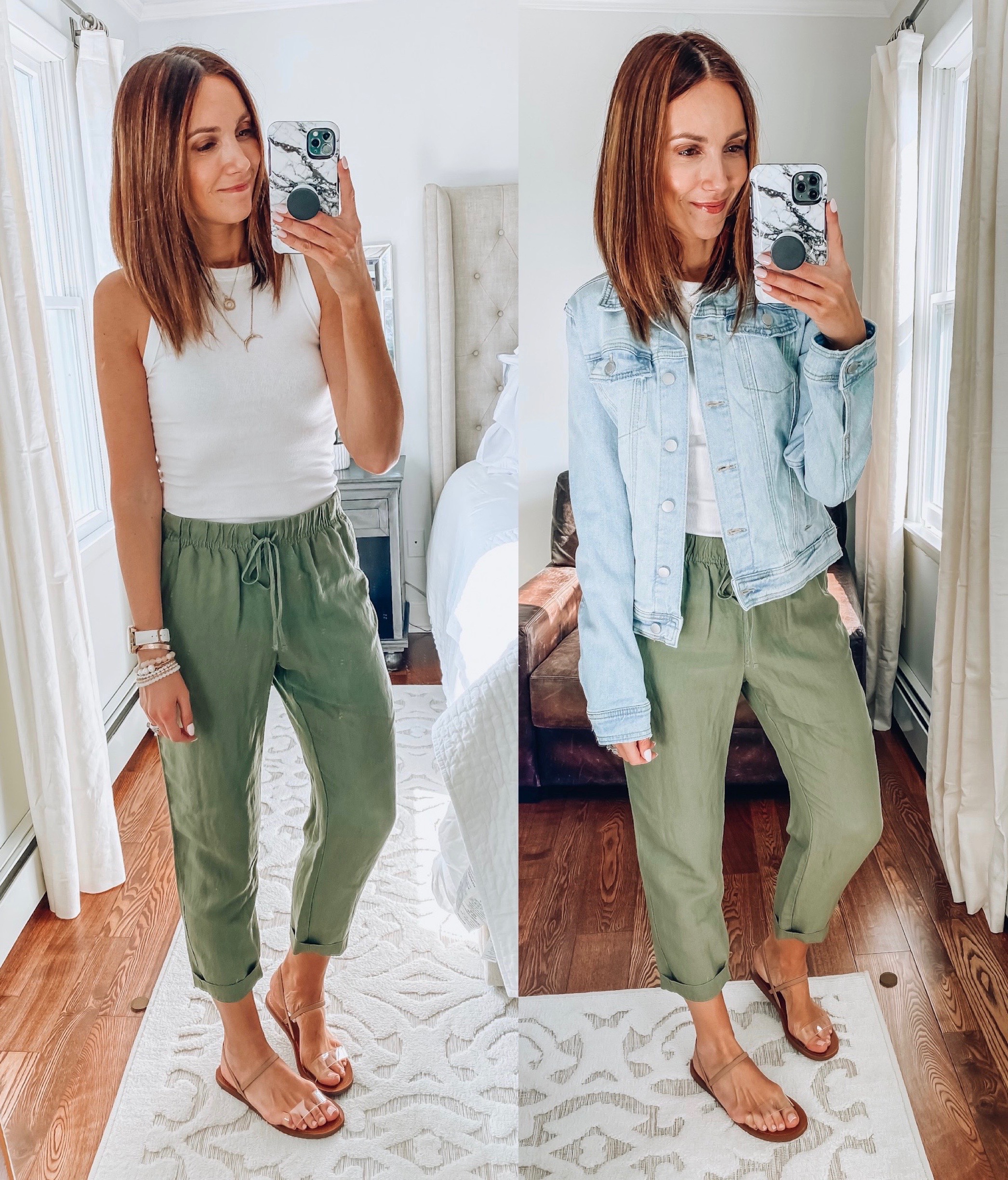 SHORTS // TANK
I am wearing the same tank as above, but just styling it with these denim shorts. Target is one of the best places for shorts! Last year, they had so many great styles. I really love this pair because of the light wash, which is what I prefer for summer. The length is so good too. I always size up in shorts, since I don't really like them to fit so tight, so I am wearing size 4. My espadrilles are from Sole Society.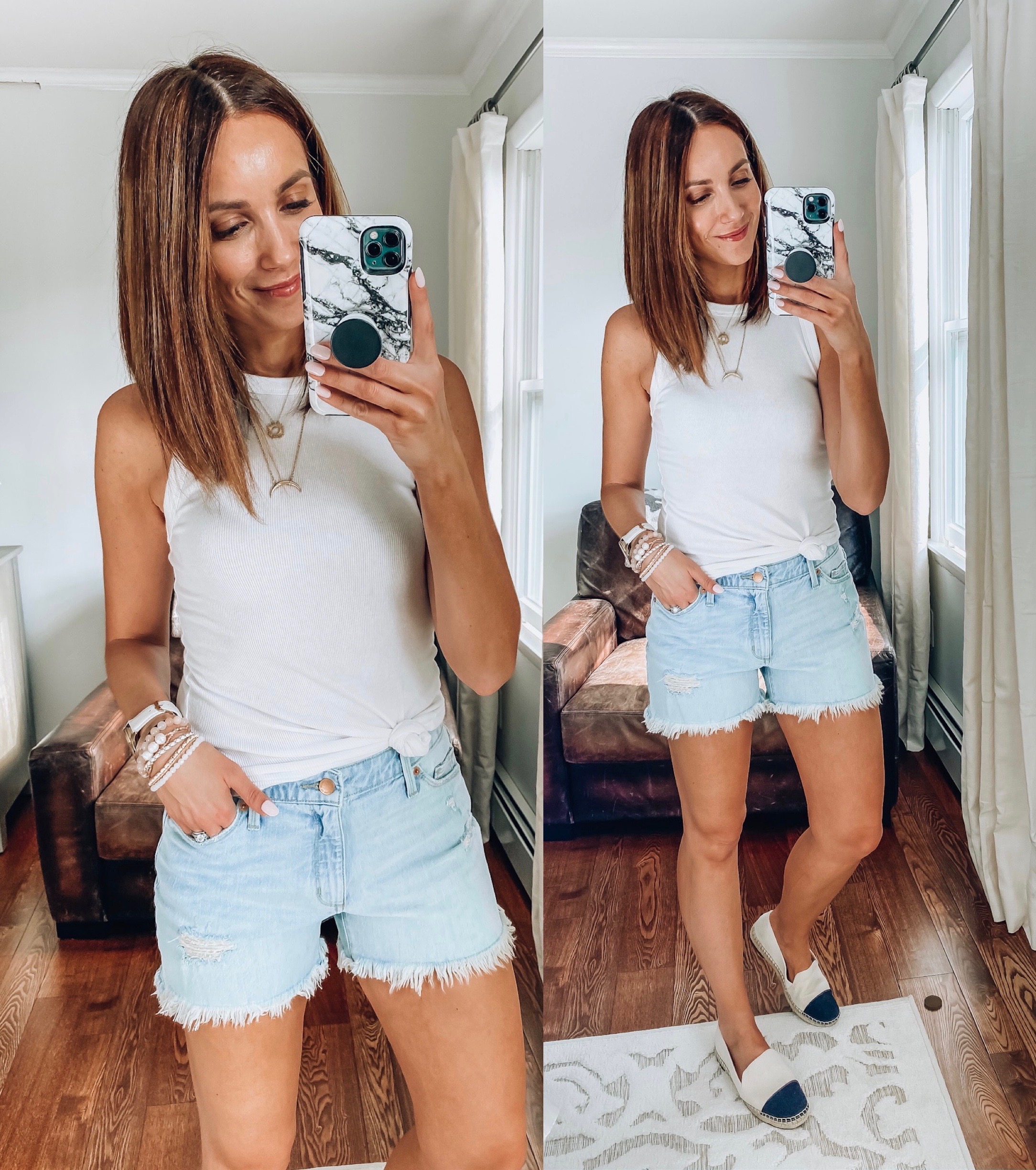 SWEATSHIRT // SHORTS
Here is another pair of shorts, and again the length is perfect! I love the trendy button fly and fold over detail. Just like the other pair, I sized up in these as well and I am wearing size 4. I am wearing size small in this sweatshirt. I love the balloon sleeves! Without them it would just be a plain sweatshirt so this adds a fun element to it.
Just wanted to share another way I would style this sweatshirt. My jeans are from AF, my cute bag is from Sole Society and I sized up by 1/2 in my slip-ons.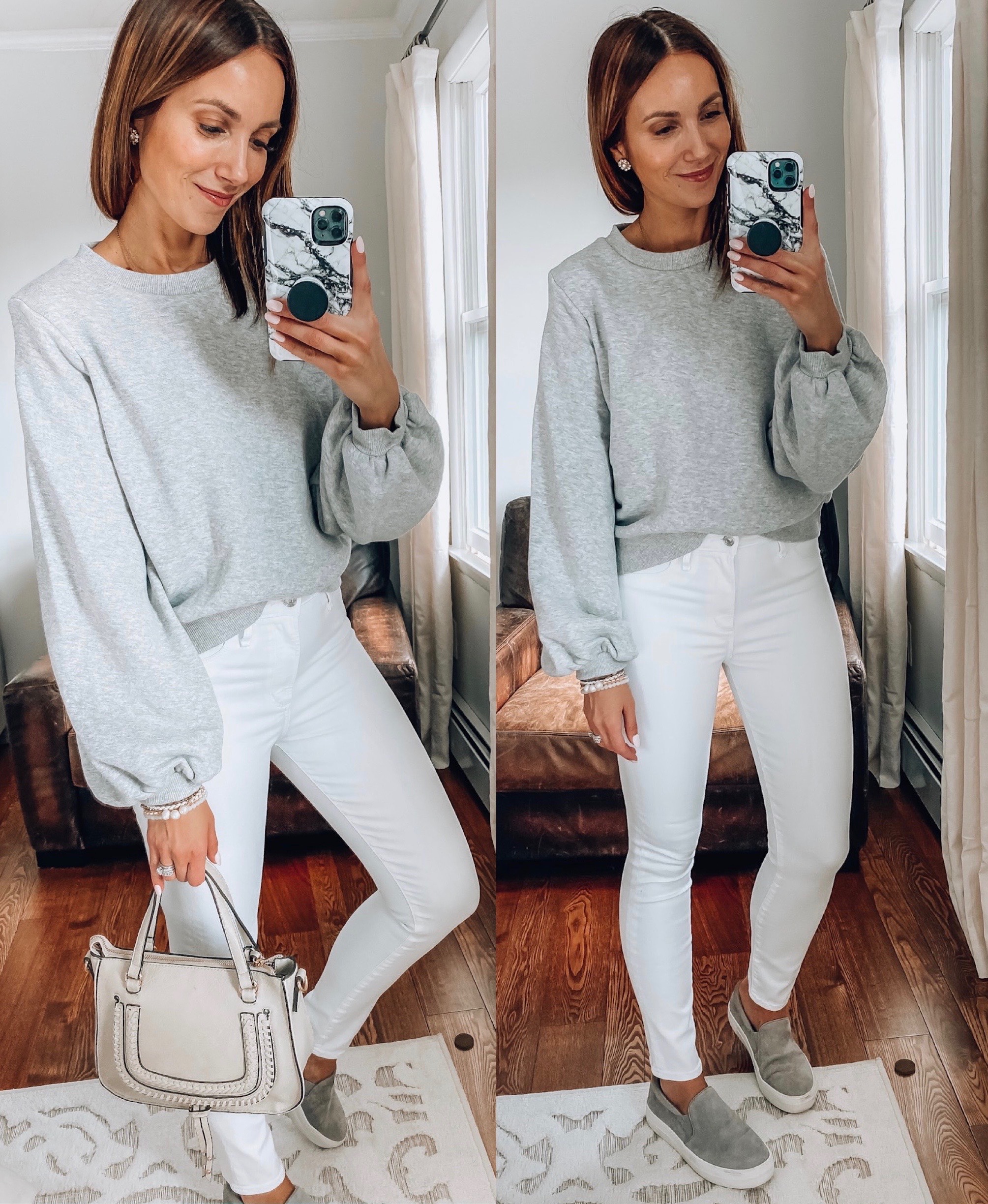 DRESS
Last week, I shared so many cute dresses for the upcoming spring months. You can see the post here. One of those pieces was this beautiful blush dress. I wanted to bring it home and style it multiple ways. I am wearing size XS. It is lined and has an oversized, very relaxed fit. It is available in white, but sizes are selling out.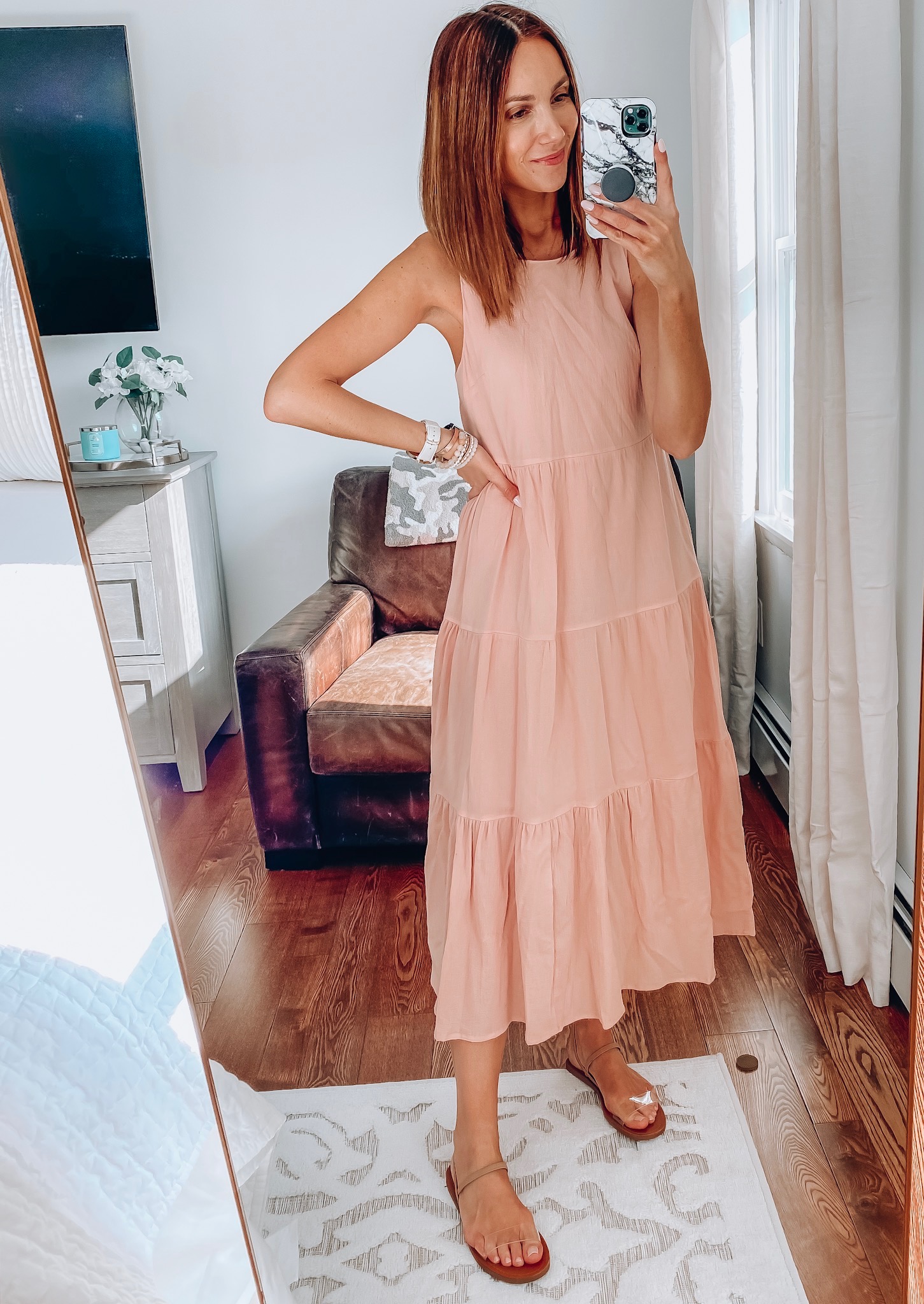 To add accessorize, I added this belt, a snakeskin clutch and some block heels. This would be so cute for brunch or even date night.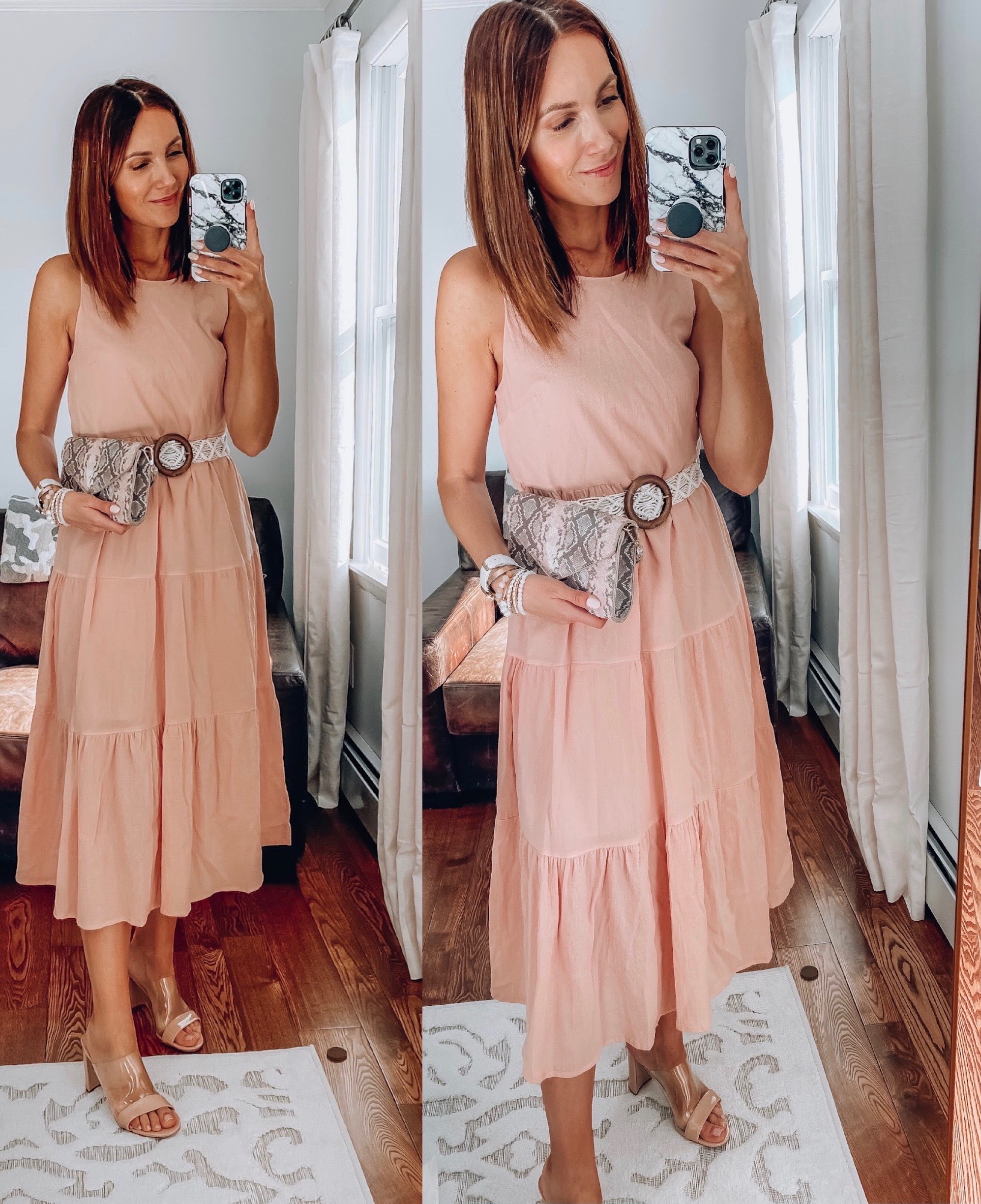 For a dressier look, I swapped my belt for this black one. It's also from Target and I love the colorplay on the buckle. It's a very stretchy fabric. I swapped my shoes for black sandals, and for an edgier look, add a moto jacket. It's a great outfit for an evening out. I love how the moto jacket adds that extra element to it, but the flow of the dress keeps it feminine.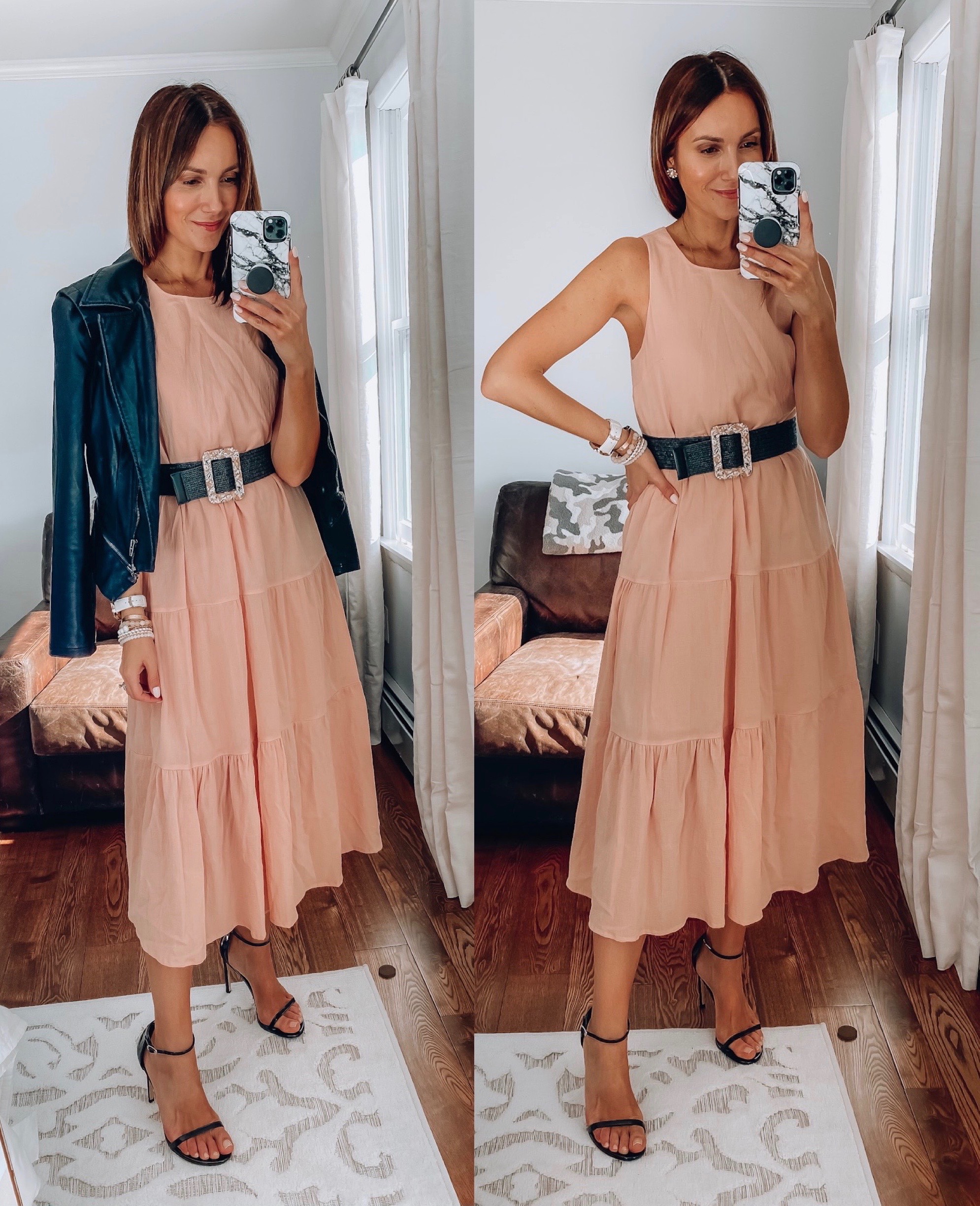 This is probably my favorite way to style a dress these days by adding a denim jacket and sneakers. It takes something so cutesy and makes it sporty.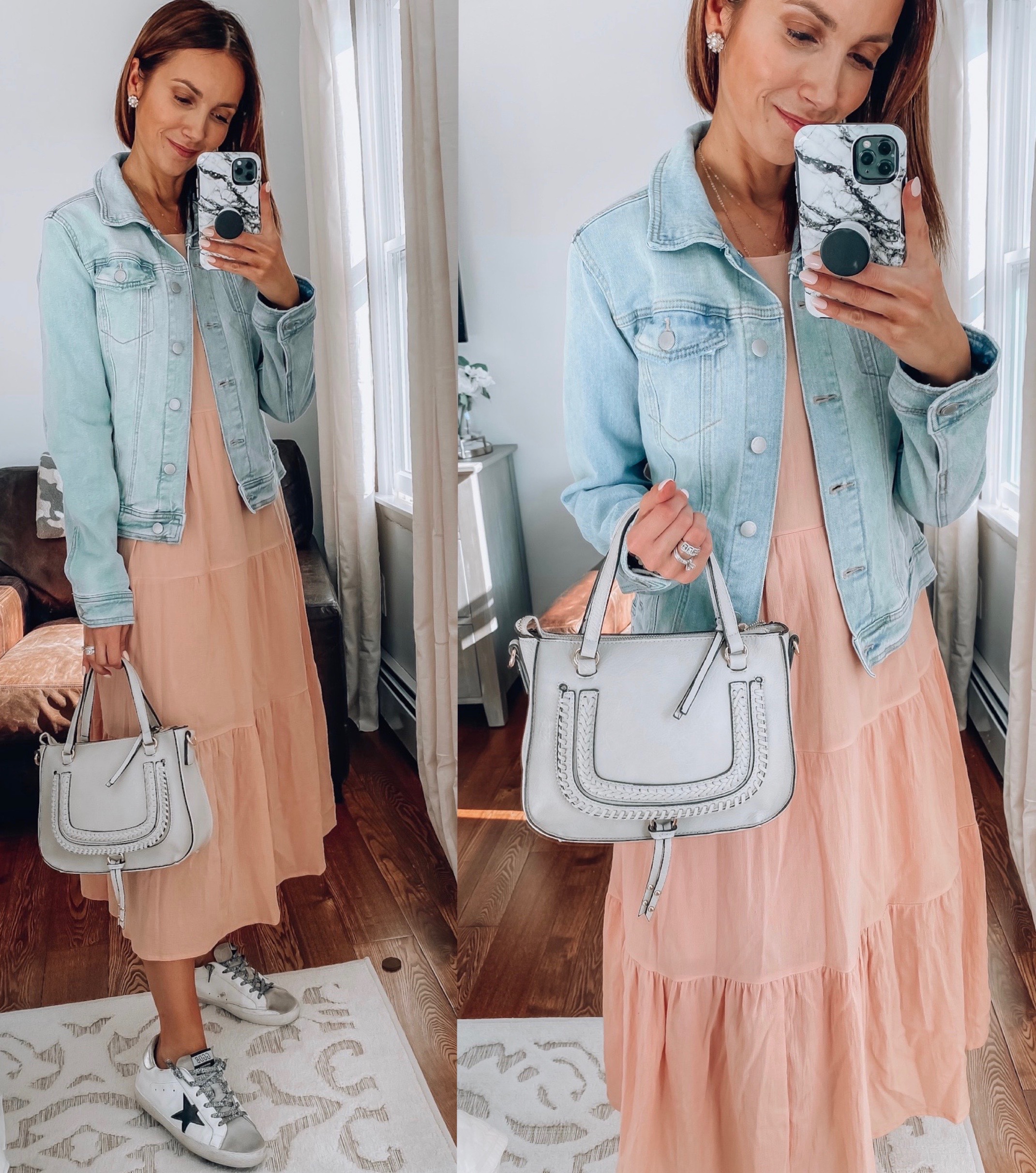 DRESS
I also shared this dress last week. It's an amazing alternative to the ever so popular amazon dress which many have said is too short on them. I am 5'7 so I'm on the taller side and this dress fits me well. It has a relaxed, flowy fit and if you are expecting there is definite give in this dress while remaining flattering. I also love that it is lined and has subtle puff sleeves. It's available in 4 different color options.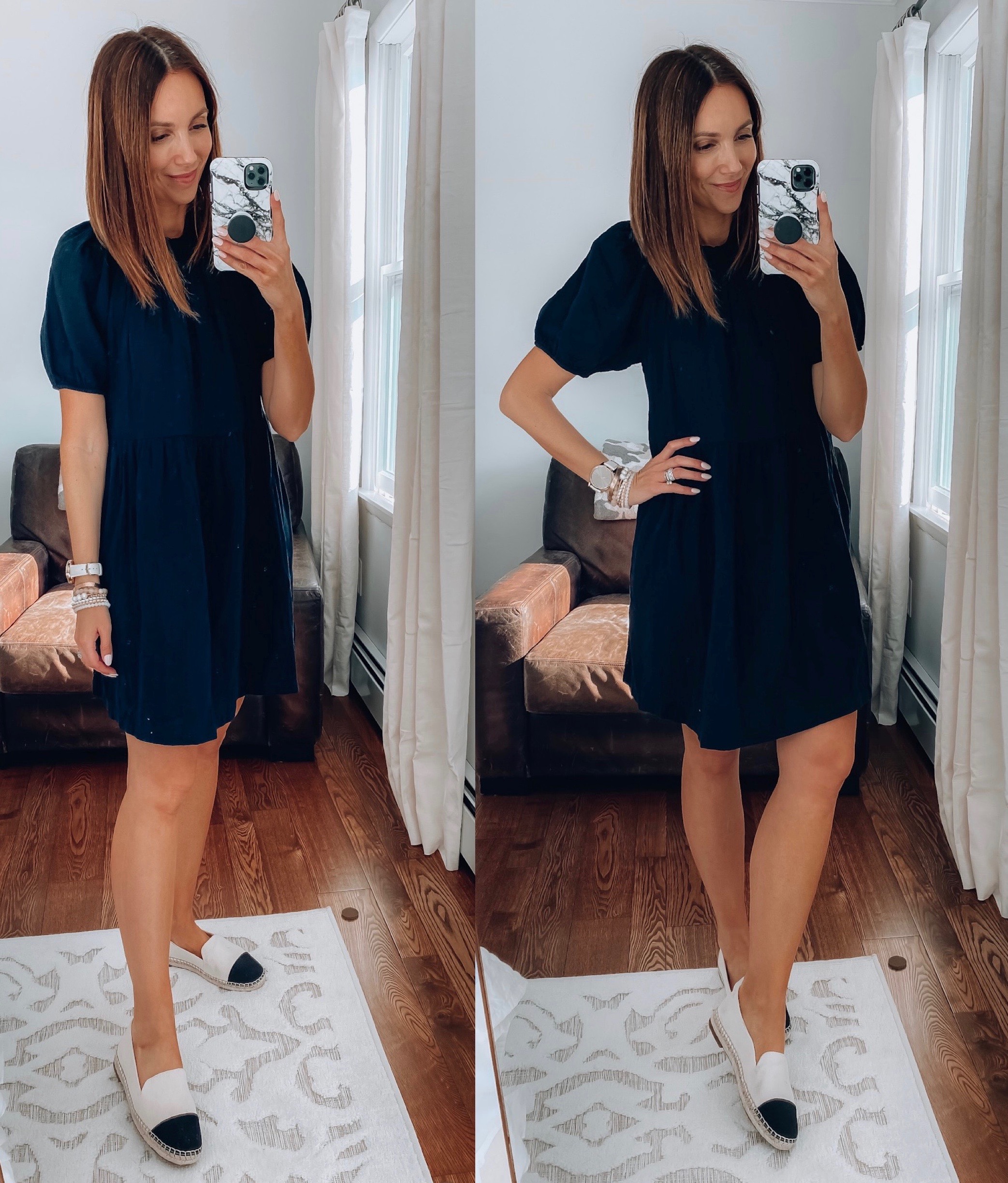 You can easily transition this dress into a workwear option. Add a blazer and swapped the espadrilles for mules. These are from Sole Society and fit tts.
DRESS
This is the cutest summer dress. It's lined and has a halter style neck line. You can style it super casually for the beach. Add a straw hat and sandals and you're ready to go. To dress it up, add a belt to define your waist line and pair with a moto jacket.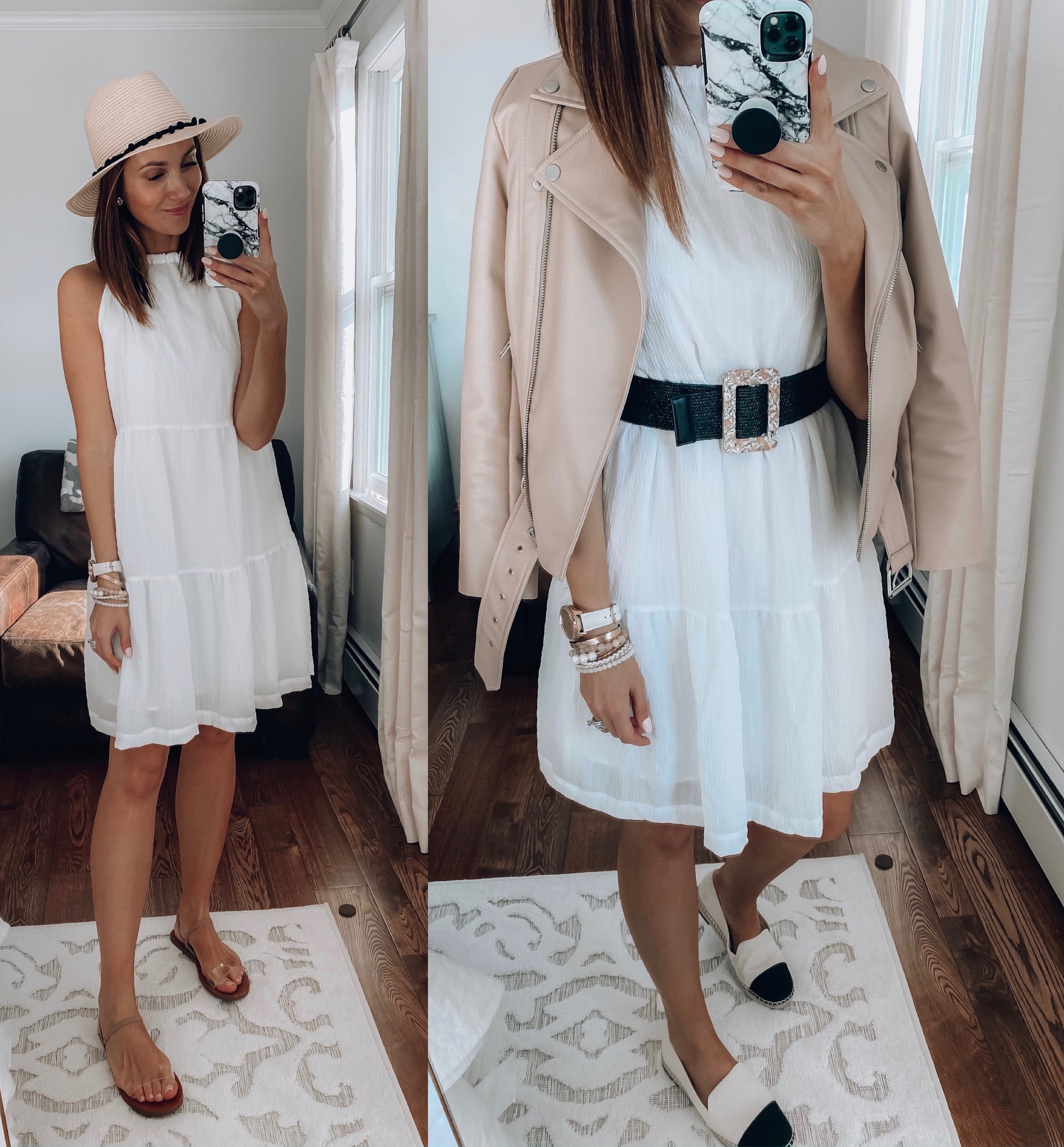 Another casual look would be wearing sneakers and a denim jacket. For work, add a blazer and a pair of mules.