I have been carving fish tacos for several weeks now. John was fed up with me whining about that and finally asked… Babe why won't you just make them yourself? lol genius. I love cooking and baking, but still wasn't sure I can make real good fish tacos, you know? I have been stalking Pinterest for recipes for the past few days and decided to make my own with the flavors I love. This recipe is super simple, anyone (even kitchen newbie) can make.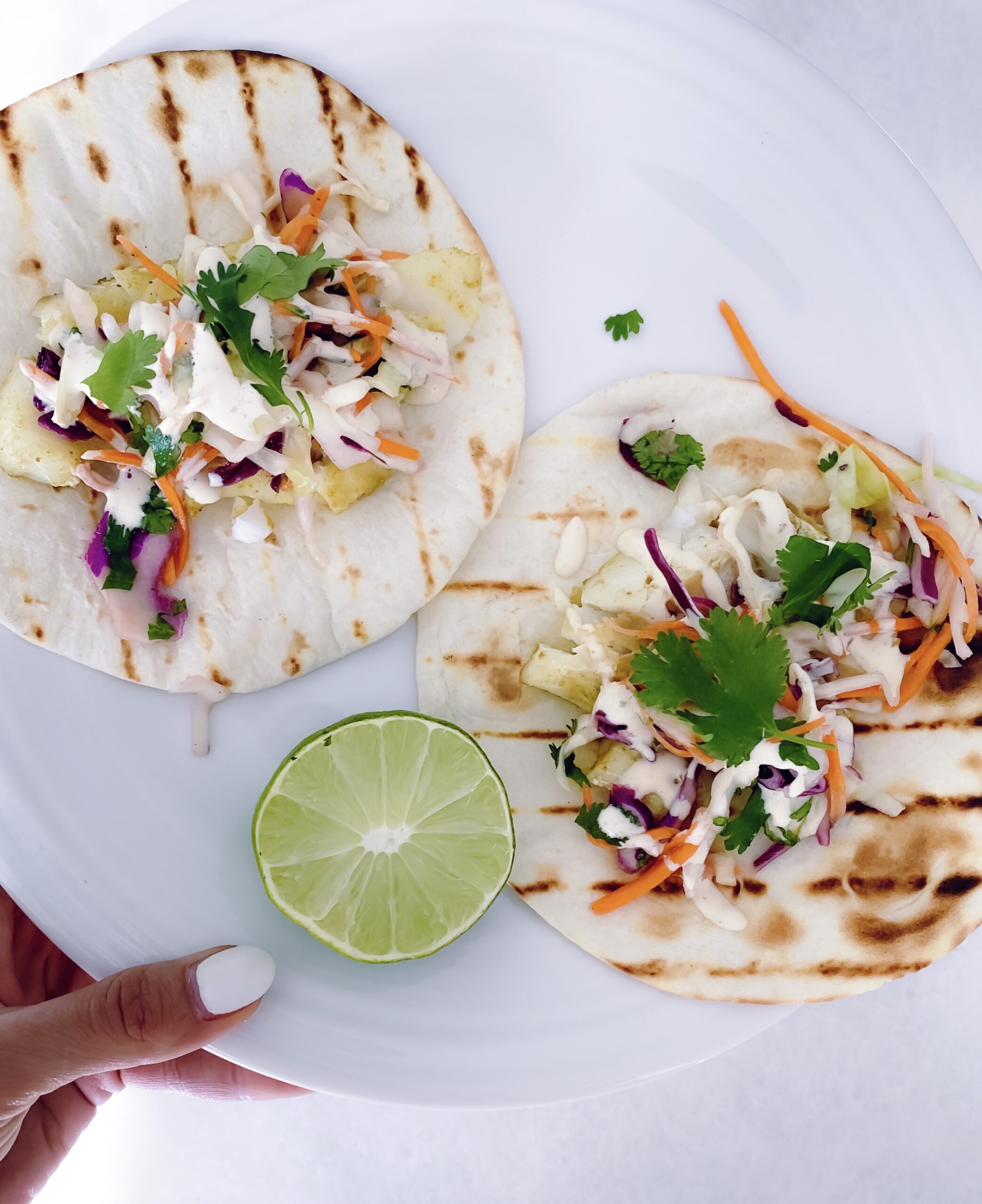 Ingredients
FISH
16 oz cod fillet (mahi mahi or tilapia would also be great)
cumin
salt
SLAW
2 cups of  store-bought slaw mix (can be found in the salad section of most grocery stores)
1 tbl olive oil
lime (juiced)
1/4 c chopped cilantro
salt & pepper to taste
SAUCE
1/4 C of sour cream
3 tbl of chipotle mayo (if you can't find it, regular mayo is fine, just add some sriracha sauce)
1 tbl lime juice
salt to taste
SERVE WITH
flour or corn tortillas
lime wedges
extra cilantro
queso fresco
avocado
DIRECTIONS
SLAW– mix olive oil, lime juice, salt and pepper. Toss with the slaw mix, add cilantro and stir. Keep refrigerated until ready to serve. I used regular olive oil, but if you have a chance to visit olive oil store, I highly recommend the hojiblanco olive oil. I am sadly out, but I love the flavor and the tropical aroma would be perfect for fish tacos.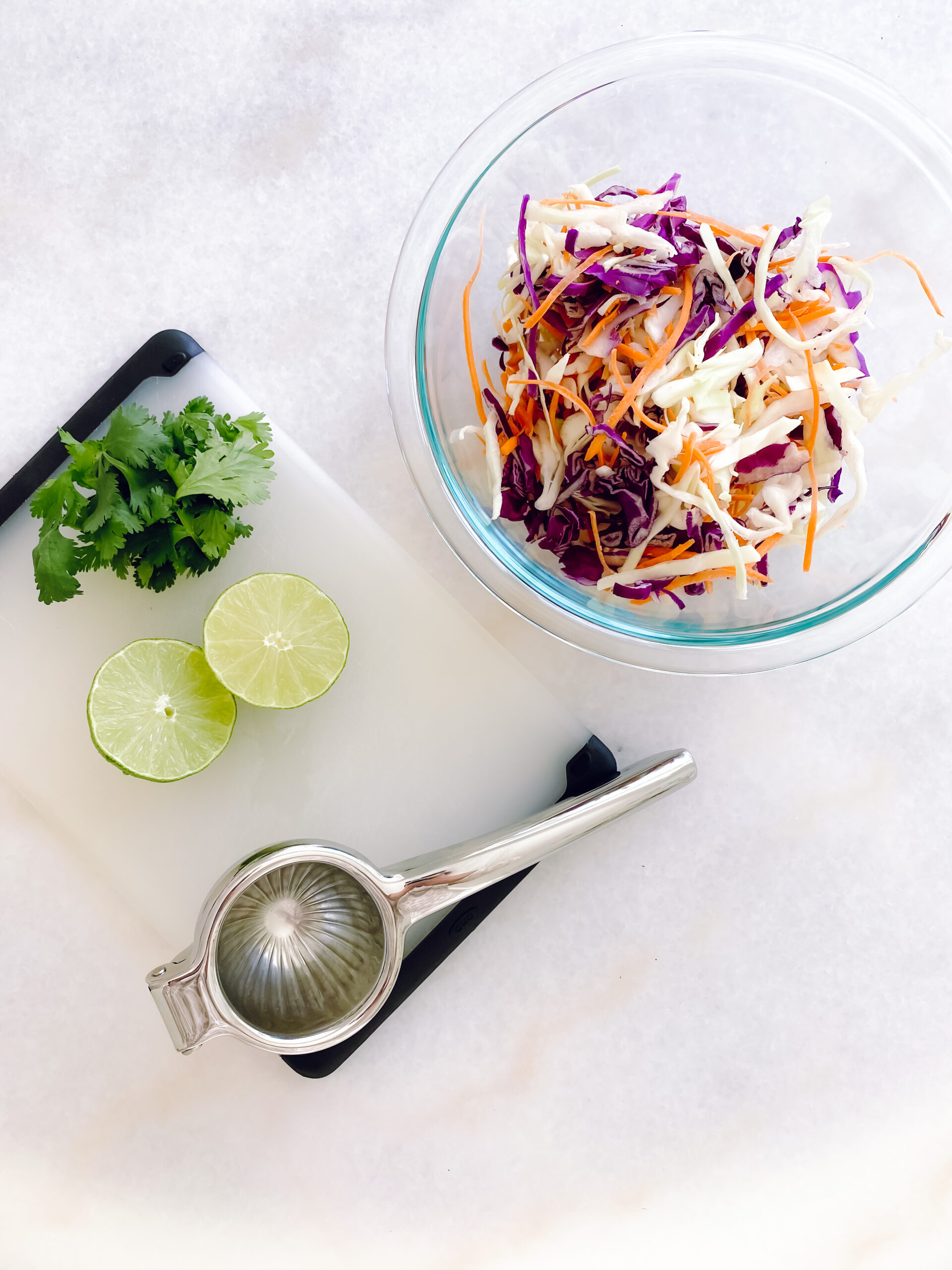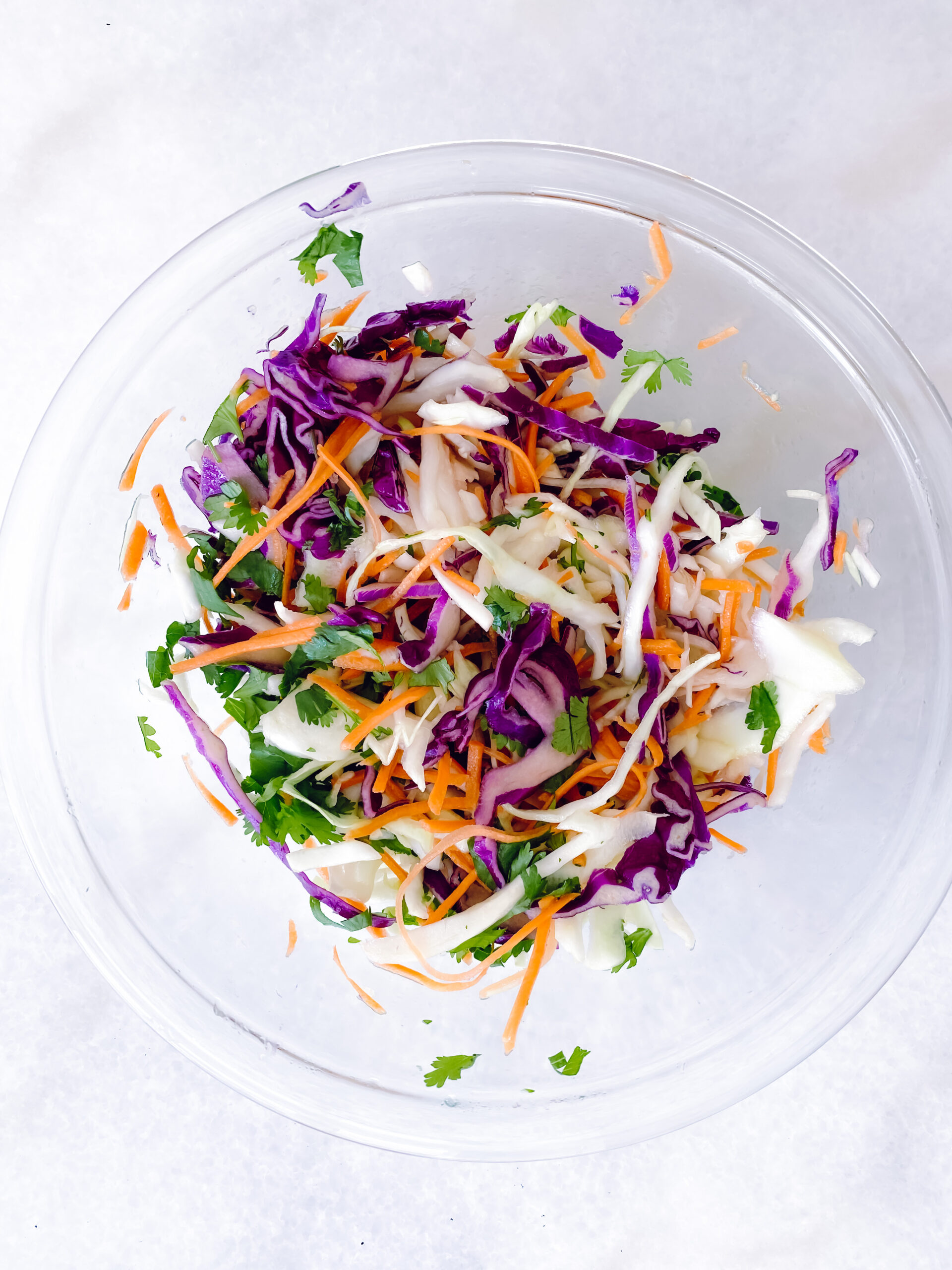 SAUCE – mix sour cream , mayo, lime juice. Add salt, stir. I ended up adding few drops of water to thin it out, so it was easy to drizzle over the tacos. Yum. Btw if you can't find chipotle mayo, use regular and add seasoning or sriracha sauce.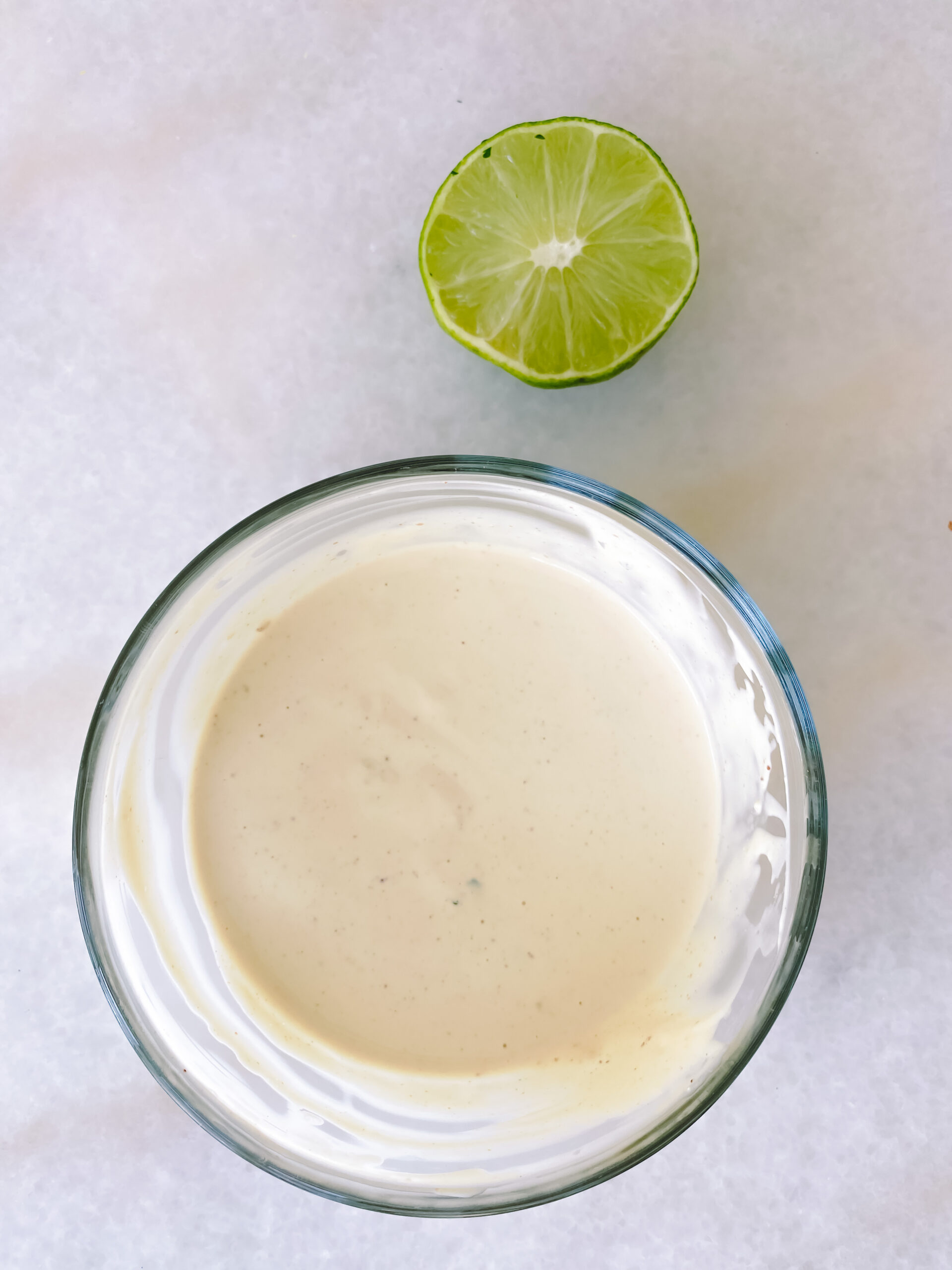 FISH– I seasoned the fish with salt, pepper and cumin. I also sprayed the fish with olive oil spray. You don't have to do that if you plan on frying the fish. Just make sure you coat the skillet with olive oil. It can also be broiled. Since it was such a beautiful day (and I was grilling burgers for the kids) I ended up cooking the fish on the grill. I cooked the fish on aluminum foil.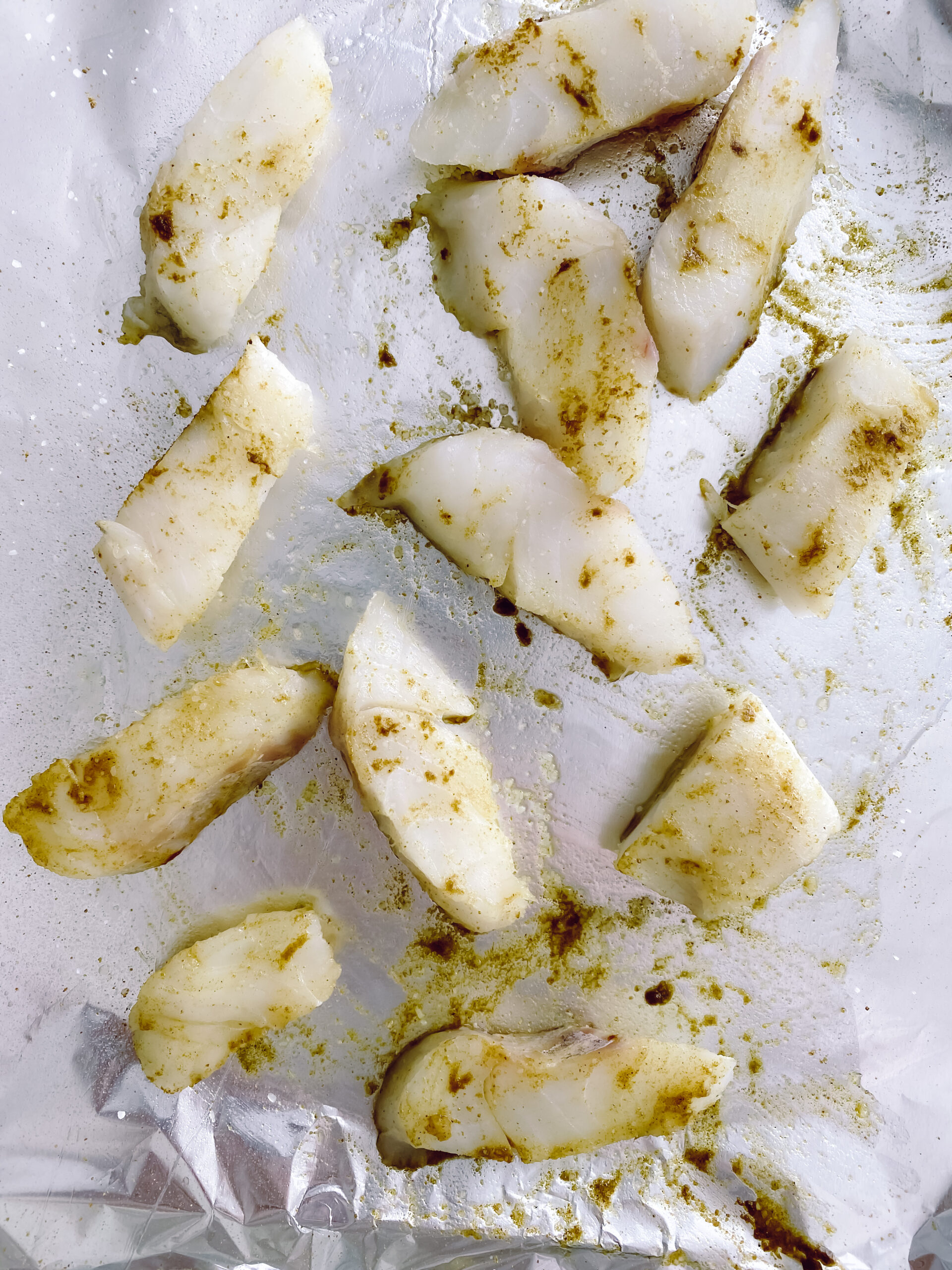 Easy Fish Tacos
Assemble your fish tacos and enjoy. Btw grilled tortillas were a nice touch! John doesn't like corn tortillas, so we used the flour ones. Assembly order – tortilla, fish, slaw, sauce and lime juice. Other topping suggestions- queso fresco and avocados.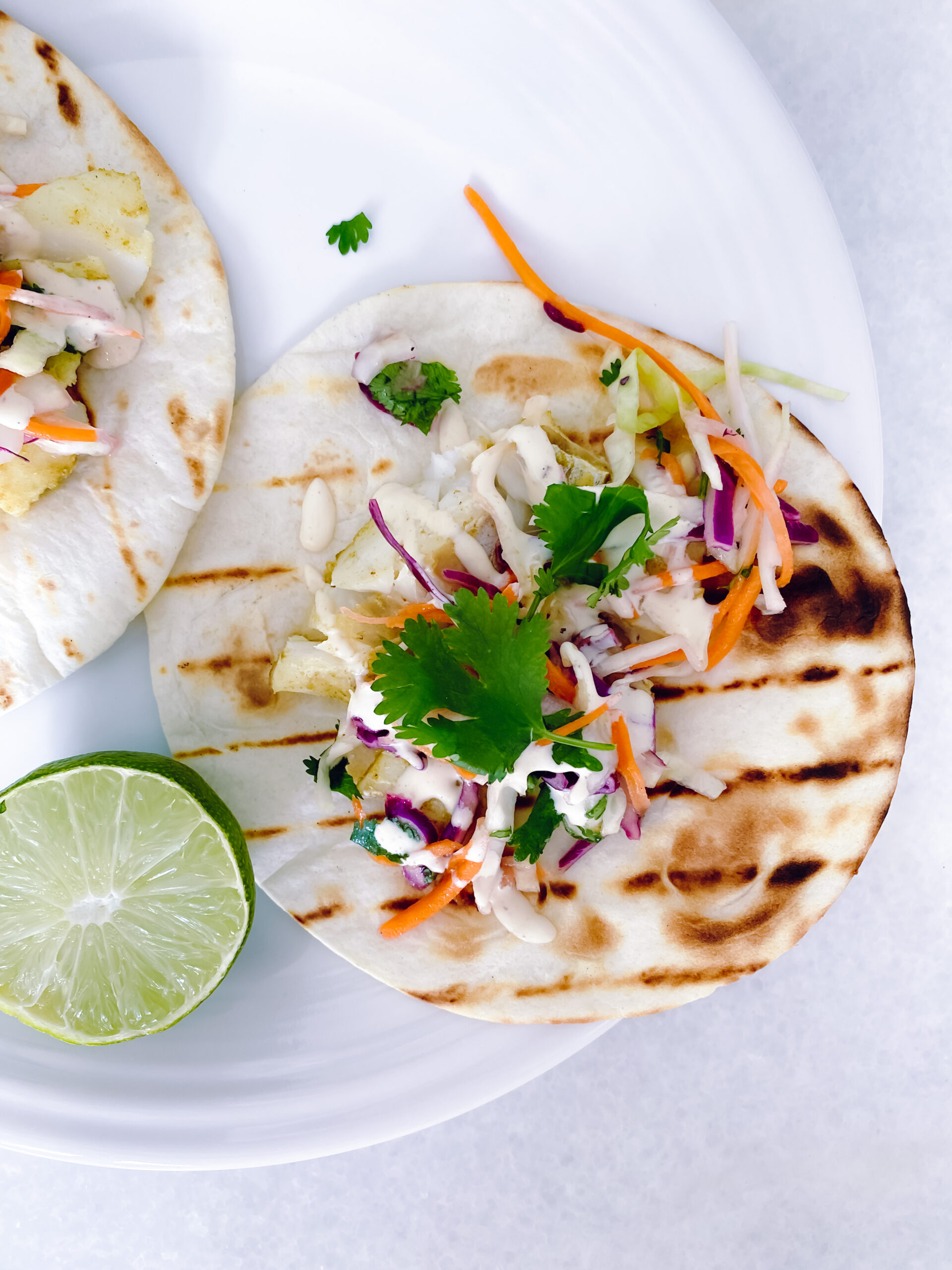 PIN RECIPE OR PRINT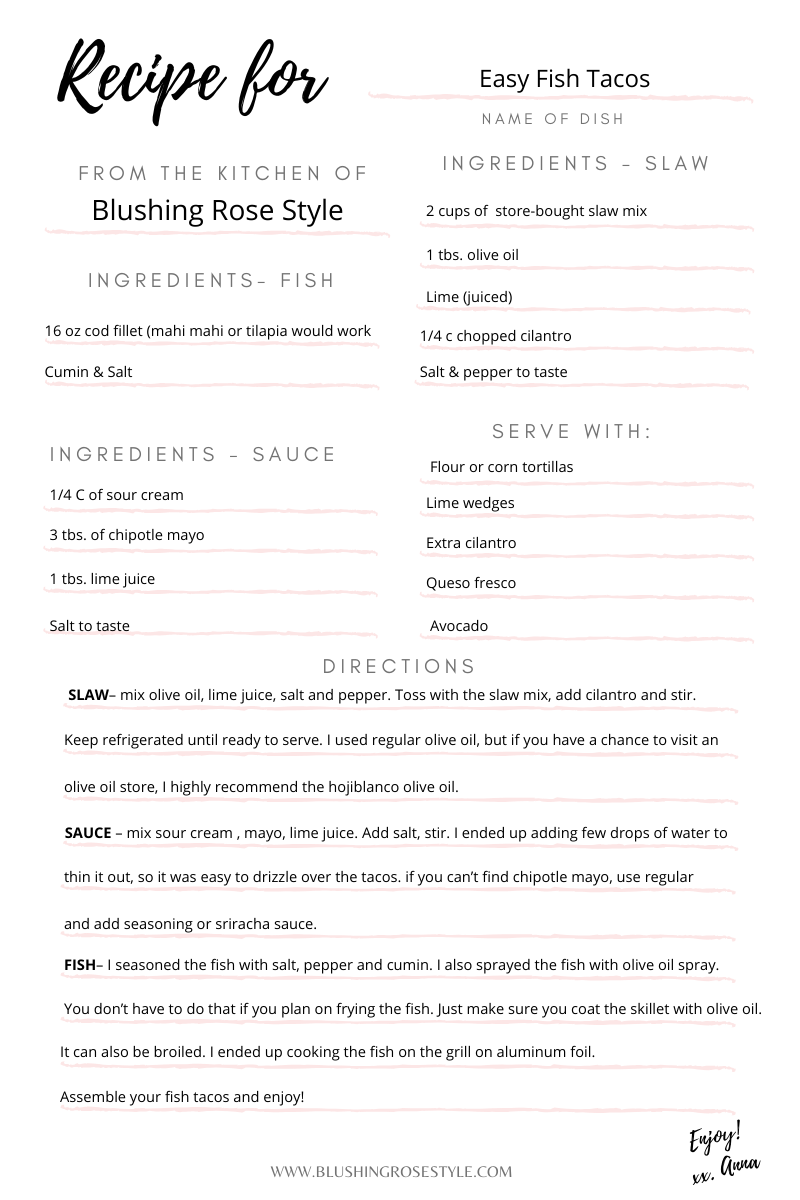 Hope you enjoyed this recipe. Make sure to tag me in your posts if you share it on social media.