Hi girls. How is your Tuesday going? I am pretty impressed with myself just for knowing what day of the week it is… ha it feels like a groundhog day. I have been watching way too much news lately, and I have to say, it has a negative impact on my mood and mental well being. So I am staying off the news and browsing sales, scouting best deals… and looking at old videos of my kids instead. Yesterday, one of my FB memories was Grant taking his first steps (4 years ago at 11 months old). Well, he has not stopped since!
Speaking of sales. So excited to see one of my favorite skincare brands running a special 25% off site-wide with code LTKxCRB. I  have been using Colleen Rothschild products for several years now and consider them my holy grail. I have sensitive and acne prone skin, and I found all the products to be gentle, non-irritating and suitable for my skin type. The brand offers a wide variety of products addressing different skincare needs and concerns.
I also love their products for body and hair as well. I guess you can say, she's got me covered from head to toe! If you already use CR products, this is a great time to stock up on your favorites, or if you are new to the brand try a new product (if there's something missing in your skincare regimen).
My Top 10  Favorite Colleen Rothschild Products
Skincare

There are three skincare products that I use every night no matter what. I have been using the Retinol Supreme Eye Serum for almost 2 years now. I have been so impressed with this product. It is so gentle- most retinol products tend to leave my skin red and patchy- not the case here. It absorbs quickly and I use it at night before applying eye cream.  Complete Eye Cream is great and gentle. Creates a beautiful foundation for makeup. I use it twice a day (am and pm skincare routine).
The Age Renewal Super Serum  has been a part of my regimen for a more than a year. I can definitely tell it helps with the elasticity and improves texture. I use it 3-4 times per week as a part of my nighttime skincare regimen.
Last but certainly not least (my favorite)!  I am such a huge fan of the Face Oil No9. I was always hesitant to add oils into my skincare routine. My past experiences resulted mostly in breakouts. I discovered the No9 oil almost three years ago and it has quickly become my holy grail product. I use it almost daily (less frequently in the summer). This one can be used as a part of day or night-time skincare routine. It's a blend of nine different oils (hence the name) – absorbs quickly into your skin, I always say I can feel my skin drinking it. If you buy only one product to try, this is the one!
When my skin is feeling and looking dull, I use this Dual Enzyme Polish to gently exfoliate without over irritating. I then follow with the Extreme Recovery Cream.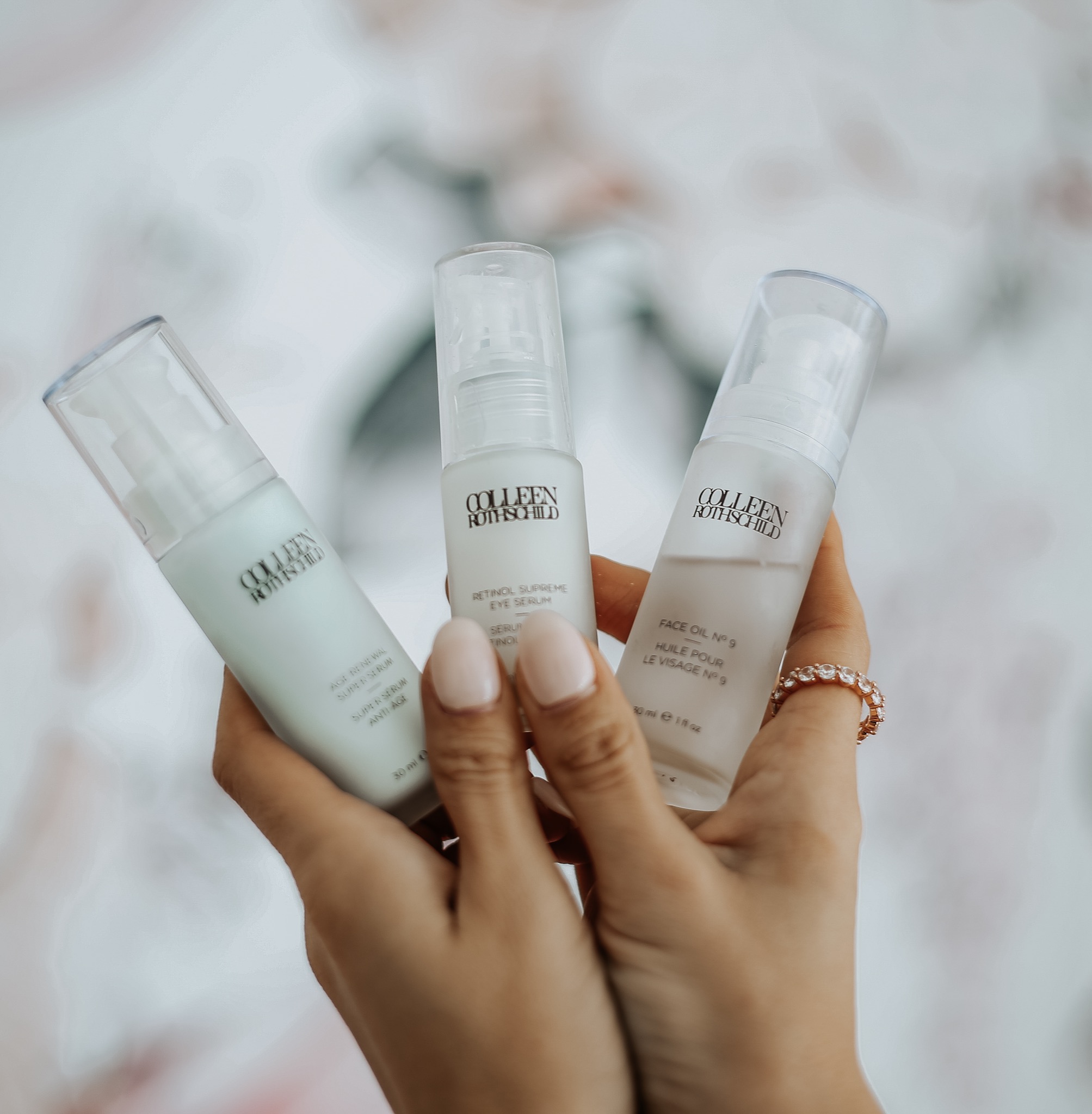 Hair Care

Since I color my hair every 4-6 weeks #blessedwithgreyhair, I use this Quench & Shine Restorative Mask. It's such such an amazing product! While it works great as a weekly mask, it's so lightweight you can use it daily as your conditioner! It makes your hair so soft and shiny. The container is also such a great size, it will last you!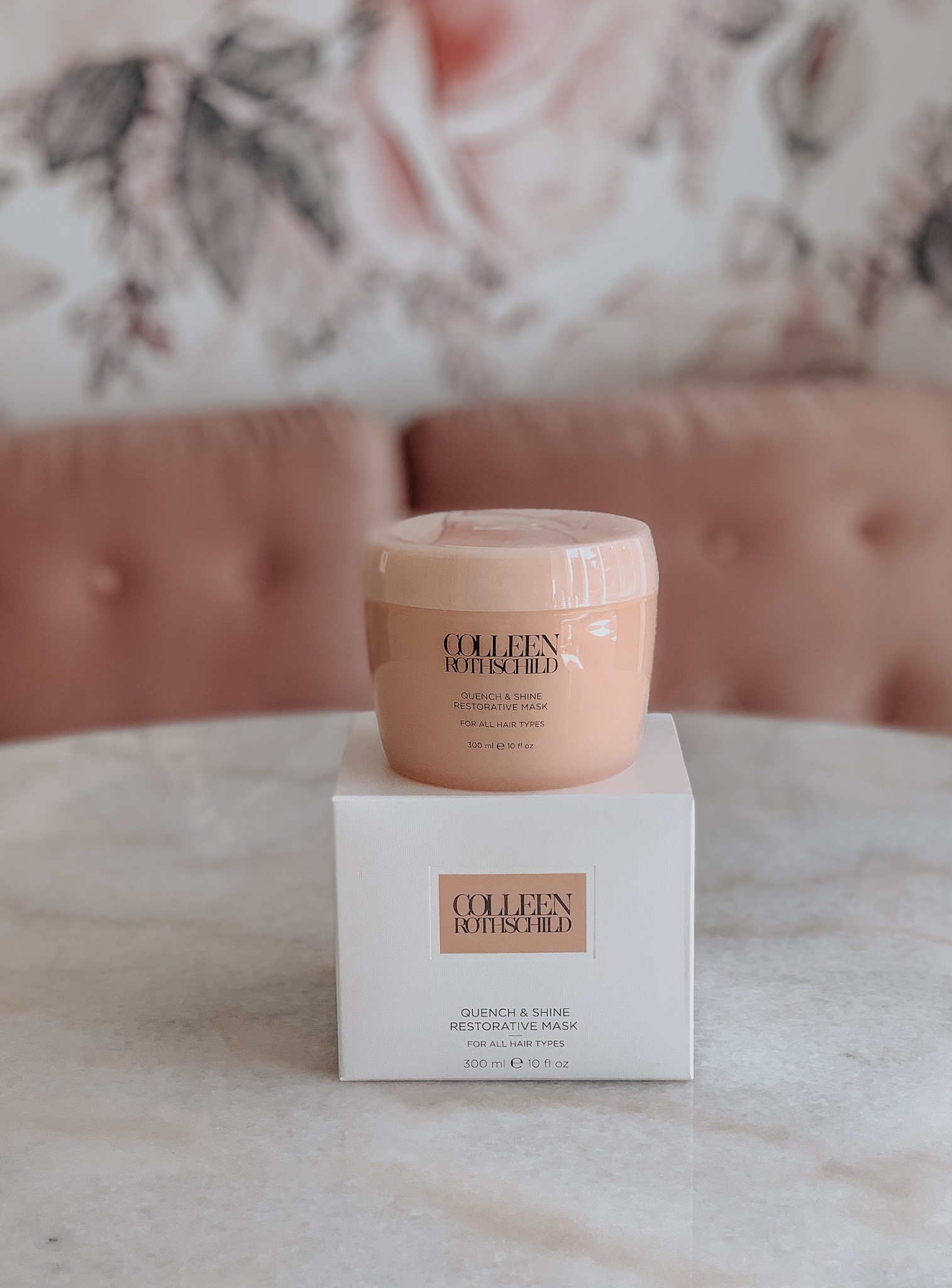 The Smooth and shine serum is my other go-to. I use it after every wash and for touch ups.  It tames fly aways and can be used on wet or dry hair.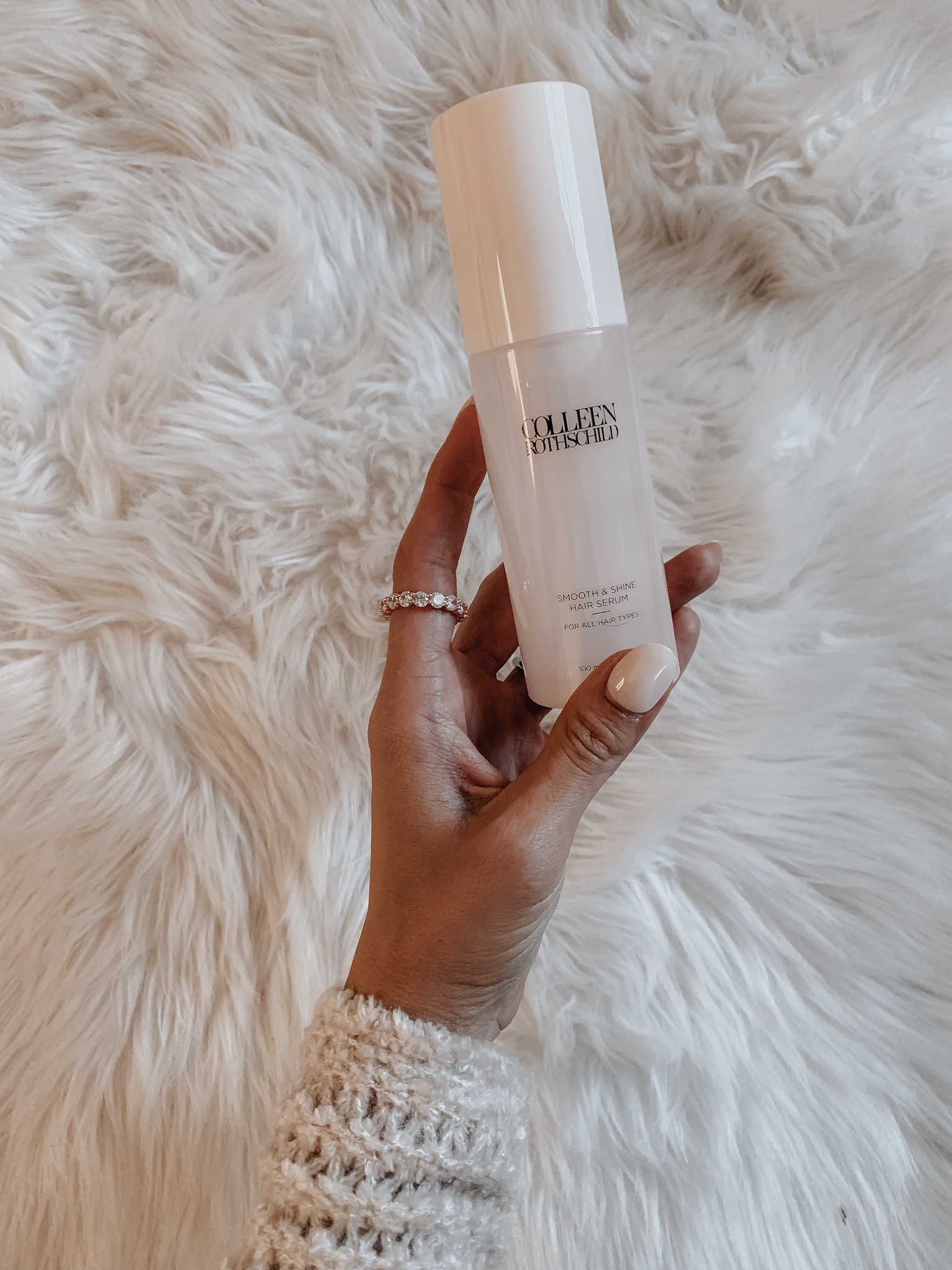 The newest product to be launched in the hair care line is Quench & Shine Restorative Shampoo which I have been using for the past two weeks and so far I am loving the results- hair is shiny and smooth. Excited to see long term results. If you're interested in trying all the products, they are available in this mini set. It includes the mask, serum and shampoo!
Body Care

The Creamy Oil Body Wash and Body Butter in Honey Vanilla is so luxurious.. I used to never splurge on body care products until I was introduced to this line. First of all, it smells heavenly. I have quite sensitive skin, and the creamy oil body wash leaves my skin so soft. The body butter has whipped consistency, absorbs fast locking in moisture. A new scent, Tahitian Monoi was just released and it looks so good. Trust me anyone would absolutely love this line!

Thanks so much for visiting Blushing Rose Style!