Hi girls. The holiday craziness is over and it's time to get back to a bit of calm and normalcy. If you're like me, I like to view January as a fresh start; a new beginning. It's like we're given this clean slate with so many possibilities to be had. With that also comes the need to organize! I am excited to share with you some of my favorite organizational items and my travel essentials from Amazon. Sometimes starting with one small project can make a huge difference.
Makeup & Jewelry
Let's start with makeup organization. It feels so good when it's all organized, but so fast it can be undone. My  acrylic makeup organizer is great quality. I love that it is clear so you can easily see where everything is placed and it's more likely you'll keep it clean and organized too!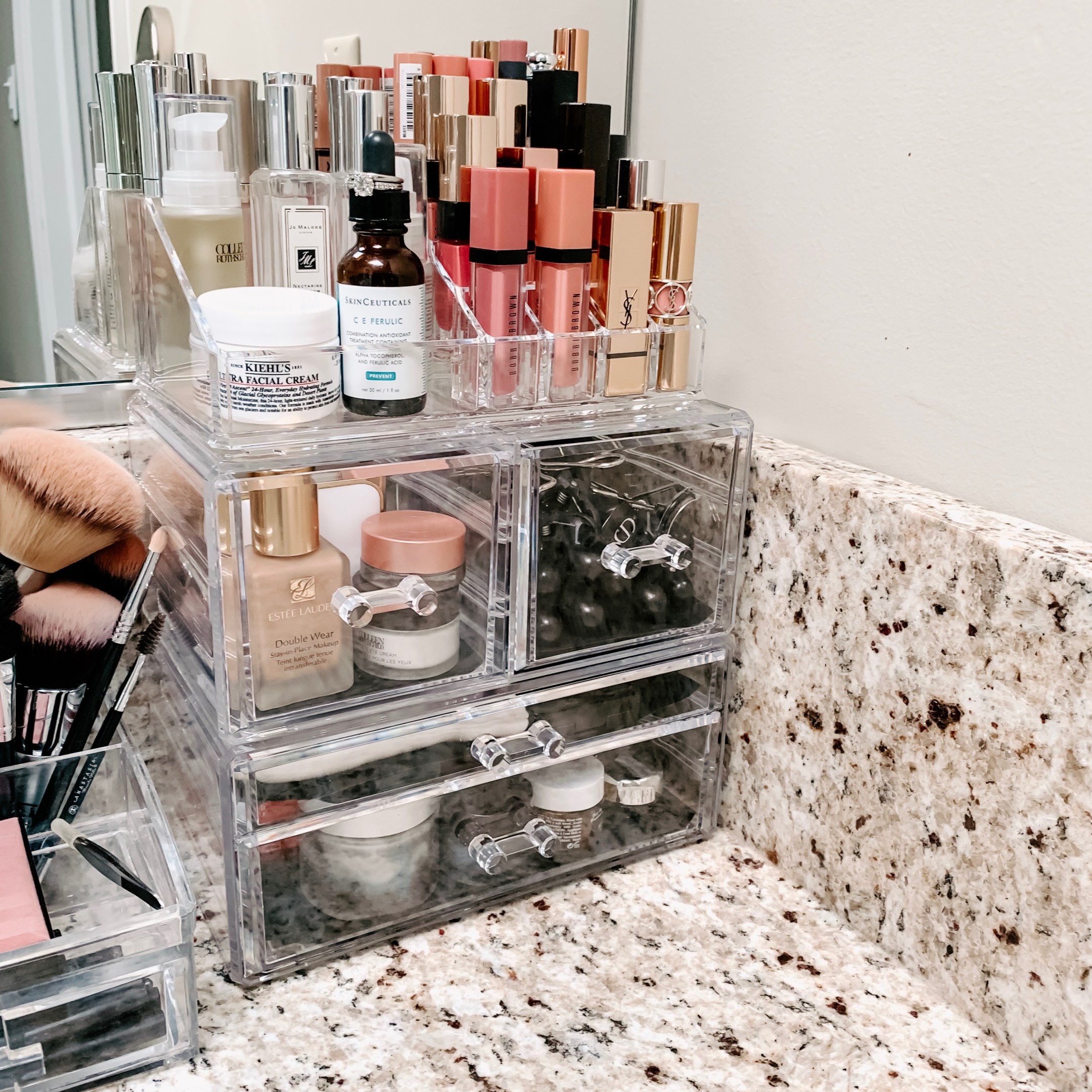 To match my above organizer, I purchased this acrylic brush case. One of the main reasons why I liked this design was I liked that the brushes were free standing and they were protected by dust. I feel that I keep my house so clean, but I still see dust and it was bothering me with how much was ending up on my brushes. I definitely don't want to put that on my face! This is great quality and under $30.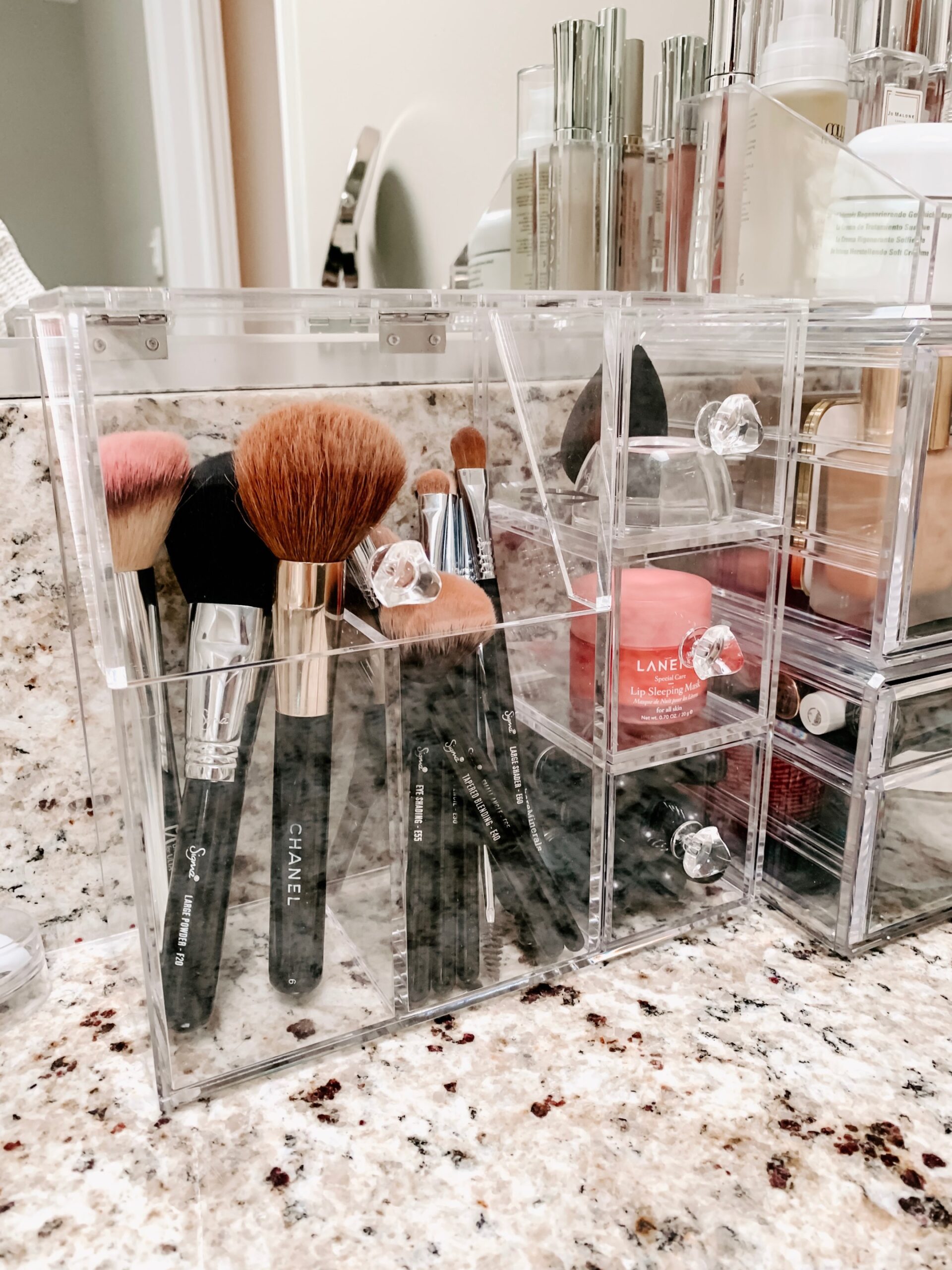 Clearly my love for the clear acrylic snowballed! I really needed something to organize my jewelry and sunglasses so I went with this acrylic organizer and sunglass case.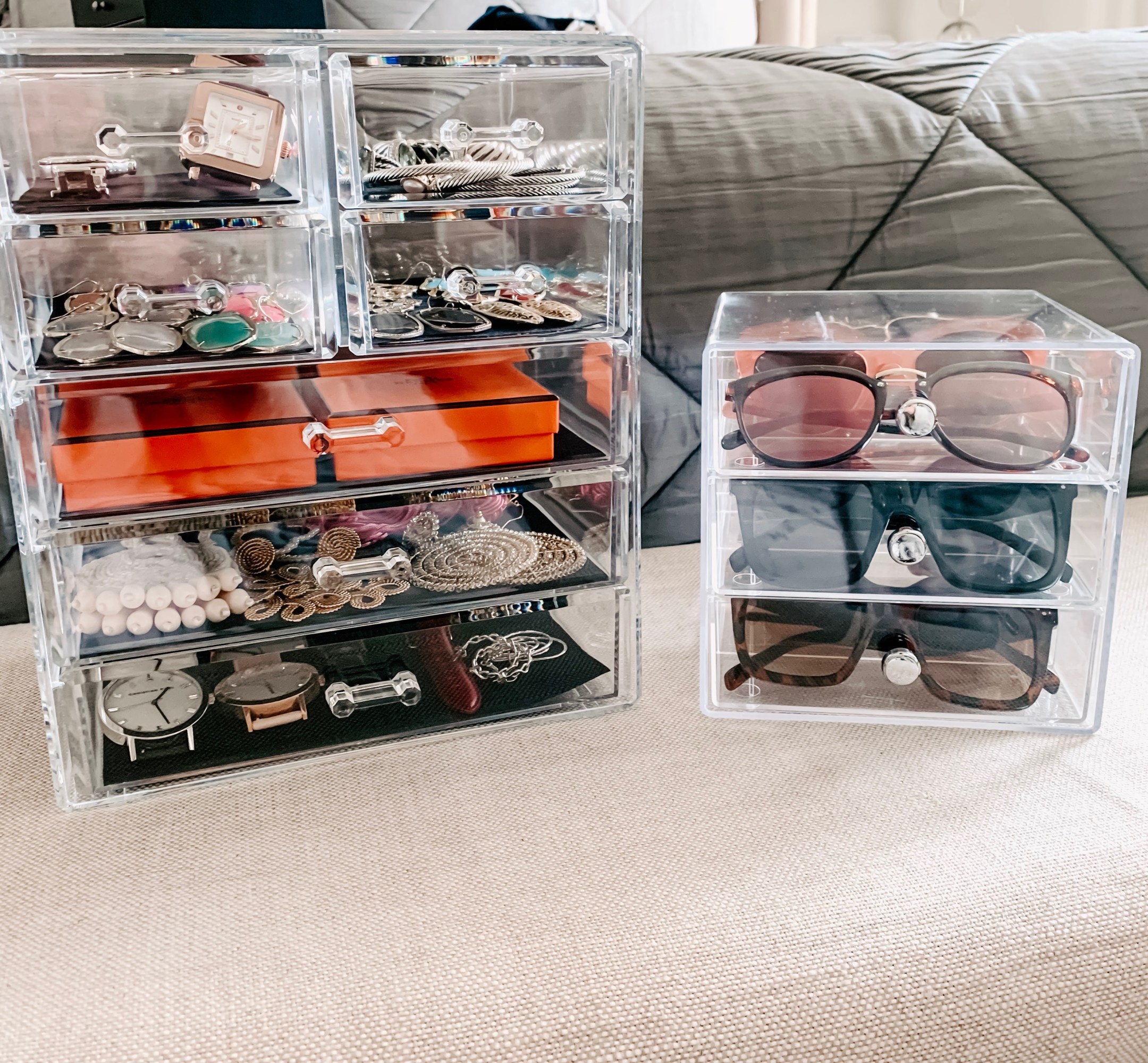 Tote Organization
I love the ease and room that a tote bag can provide, but after one week my stuff always ends up everywhere and I can't find anything. This tote organizer is a game changer. No more looking for my phone, wallet or car keys. I purchased size large.



Travel Essentials
With the new year comes time for vacations, business trips and weekend getaways. It's definitely easy to just throw everything into a suitcase, over pack and then when you arrive not being able to find anything or the fear that you forgot to pack a specific item! I absolutely love and rely on my packing cubes. They really have changed the way and amount I pack.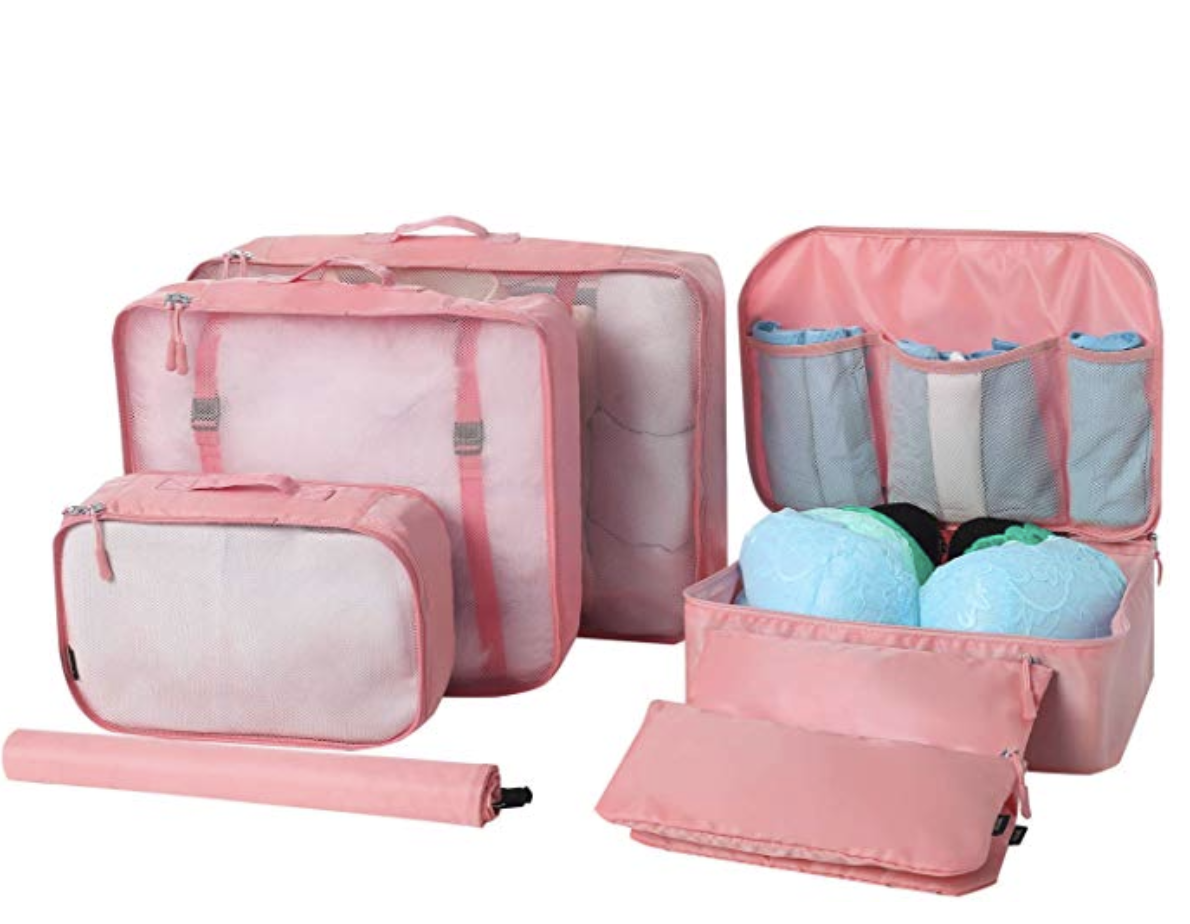 I've talked about this travel makeup case with adjustable compartments a lot and the first time I spoke about it, you girls sold it out within hours. It is such a great find. It is so sturdy, so you don't have to worry about your makeup getting damaged. The inside can be customized to fit your needs /makeup with the adjustable compartments.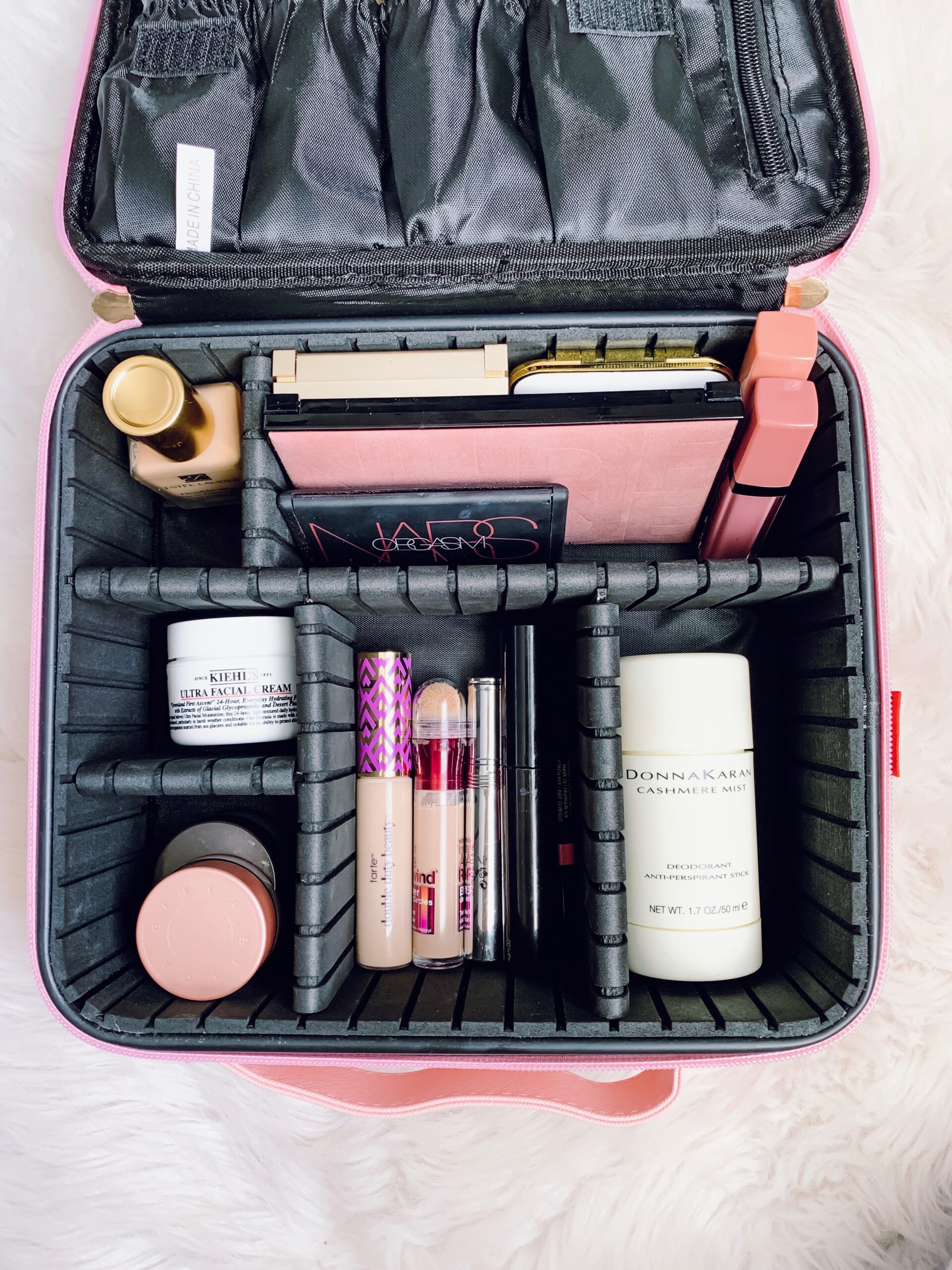 Traveling with jewelry can always be tricky because necklaces get into knots and earrings get bent. I use this case to keep everything neat and organized.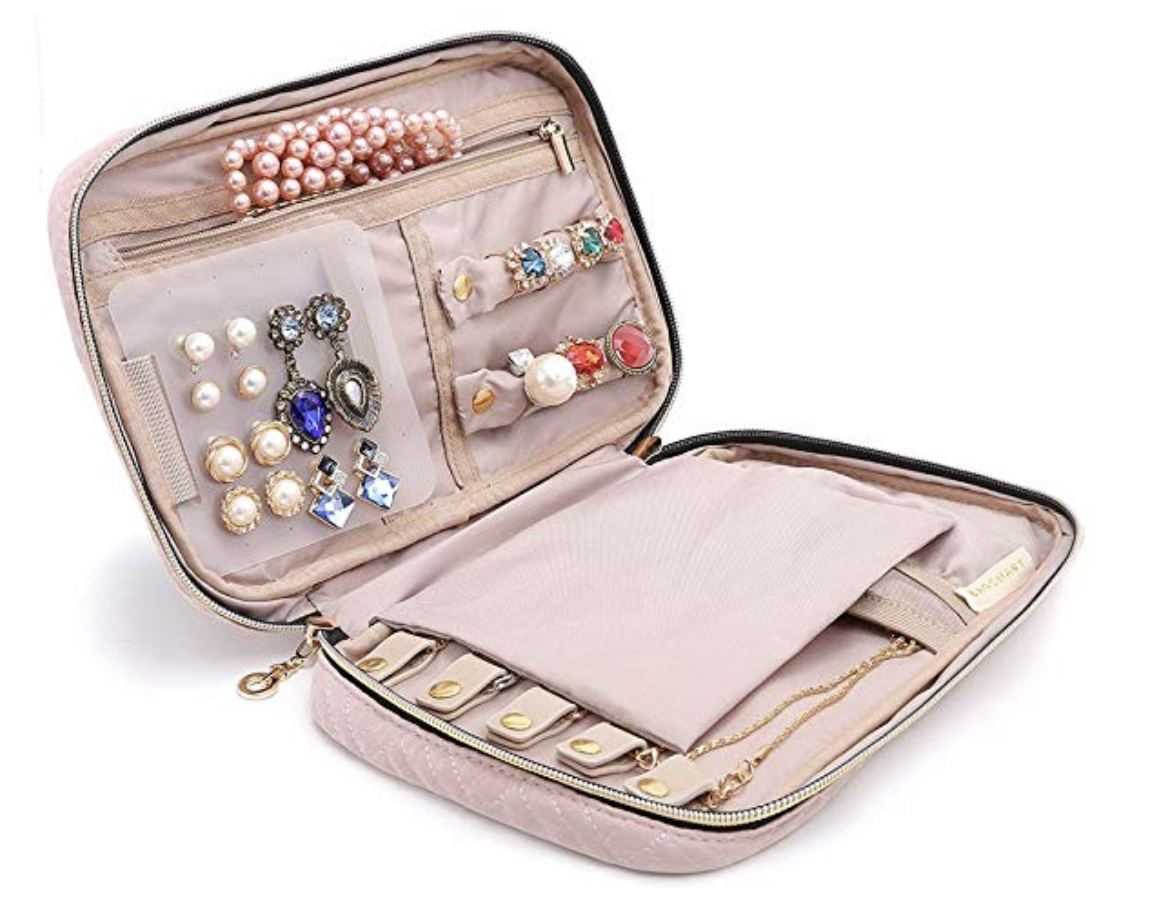 For weekend getaways, this 5 in 1 bag set is so helpful. You can easily throw everything into a tote bag or carry on luggage and know where everything is.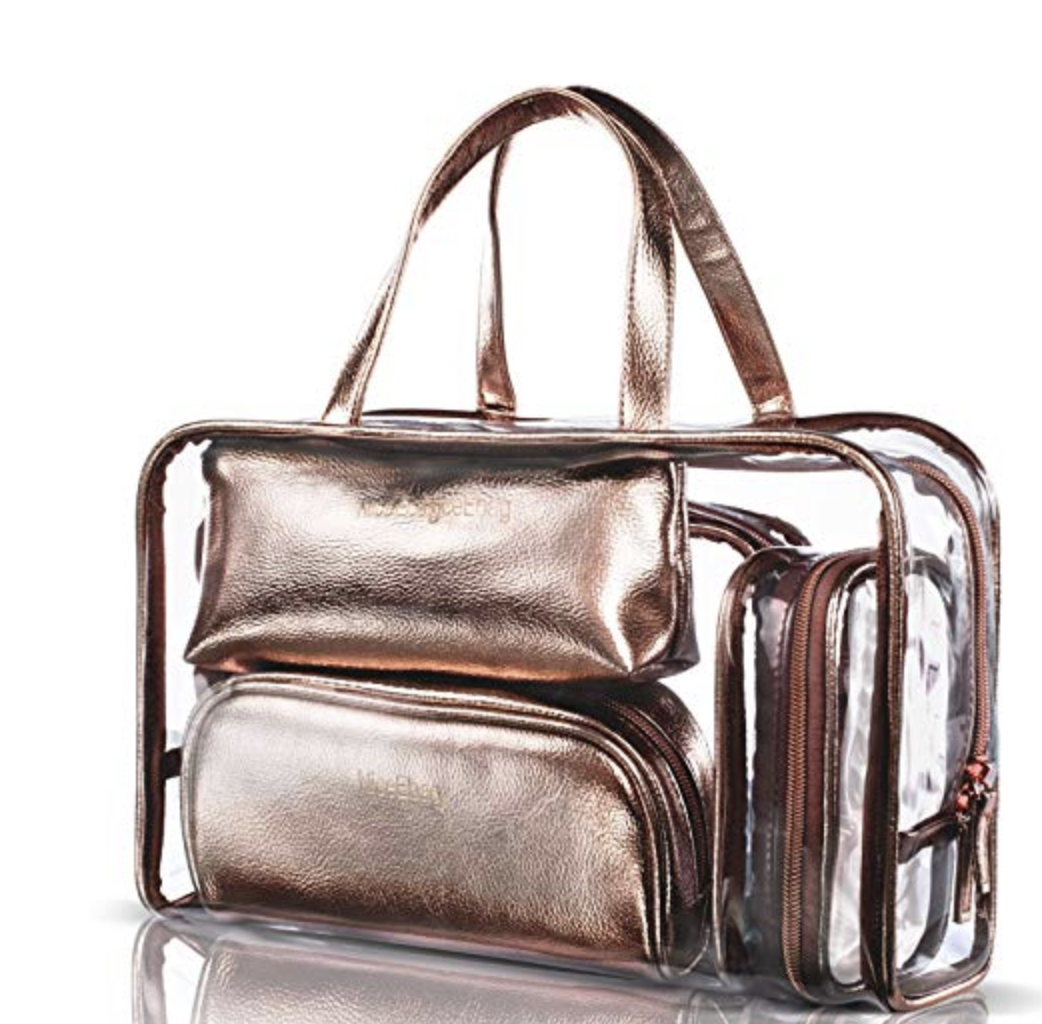 This hanging toiletry bag is super handy and keeps everything organized. The hook is what really sold me. I love that I am able to hang in my hotel bathroom and have easy access to everything I need in one place.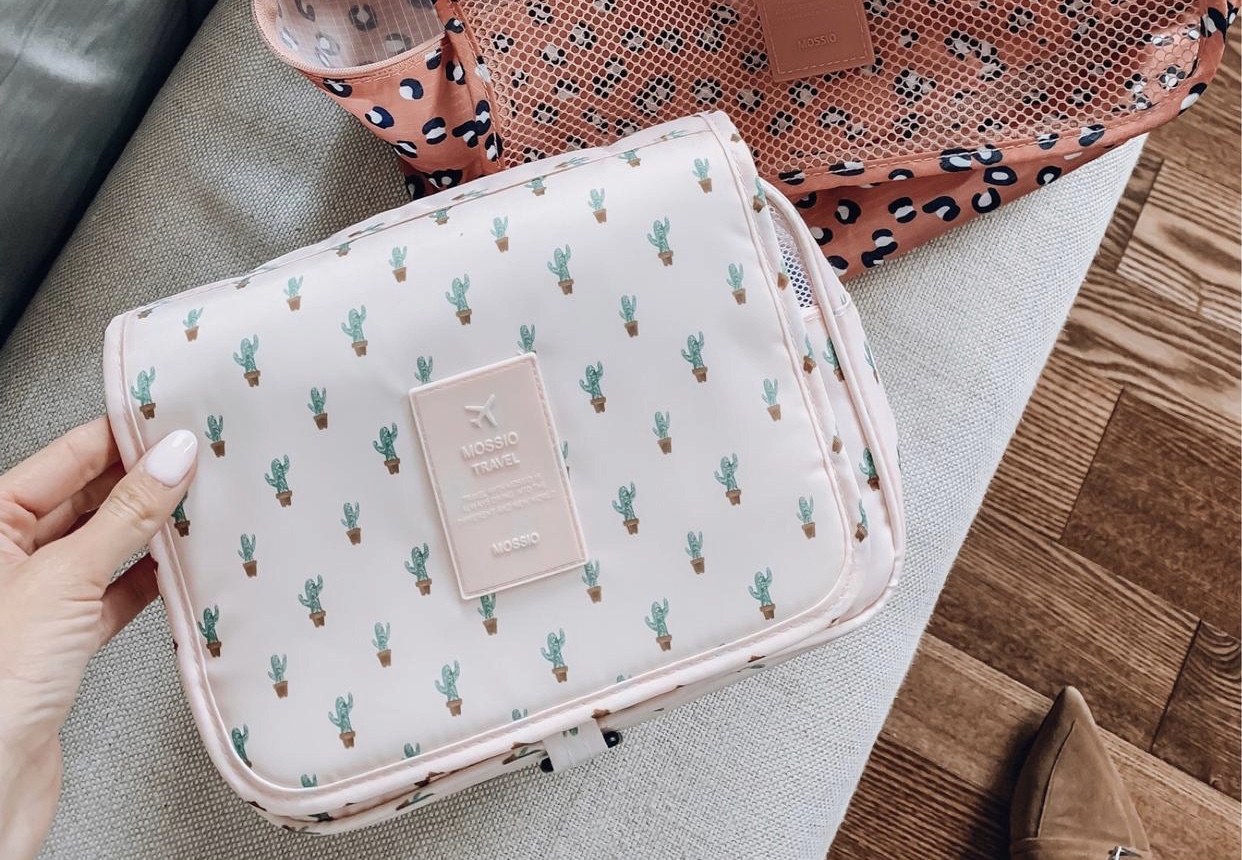 Thanks so much for visiting Blushing Rose Style Blog!