Happy Monday! I cannot believe we're in our last week of January. This month flew by.
Here is my round up of the best sellers from last week. Items that made the list include this bathing suit, these sneakers and the comfiest overalls.
You can view previous best seller posts HERE and HERE.
1 Sweatshirt – These Rolling Stone inspired shirts are so trendy right now, and I am here for it. This sweatshirt is so comfy, an Amazon find and is designed by a local LI mom!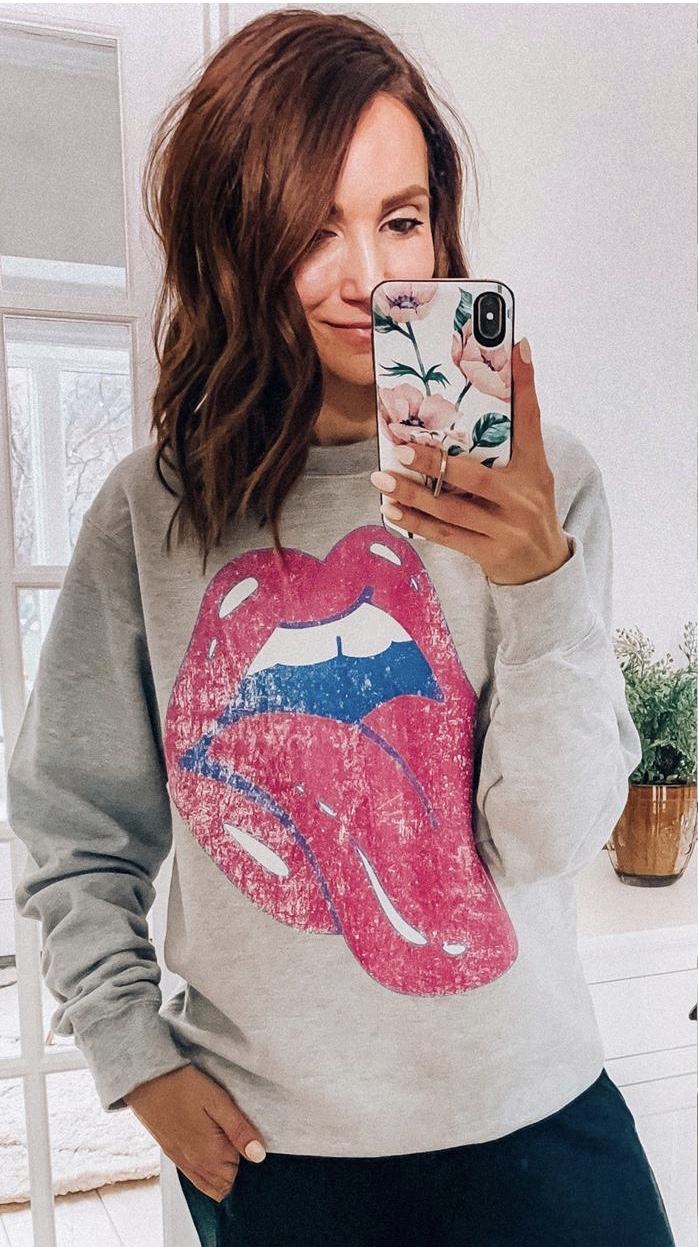 2.  Tank Top – The best selling tank from Target is back in stock! It's such a great wardrobe basic and is only $8.
My olive pants didn't quite make the top 10 but I wanted to give them an honorable mention since you girls seemed to enjoy them as much as I did! They have a lot of stretch and I am wearing size 2.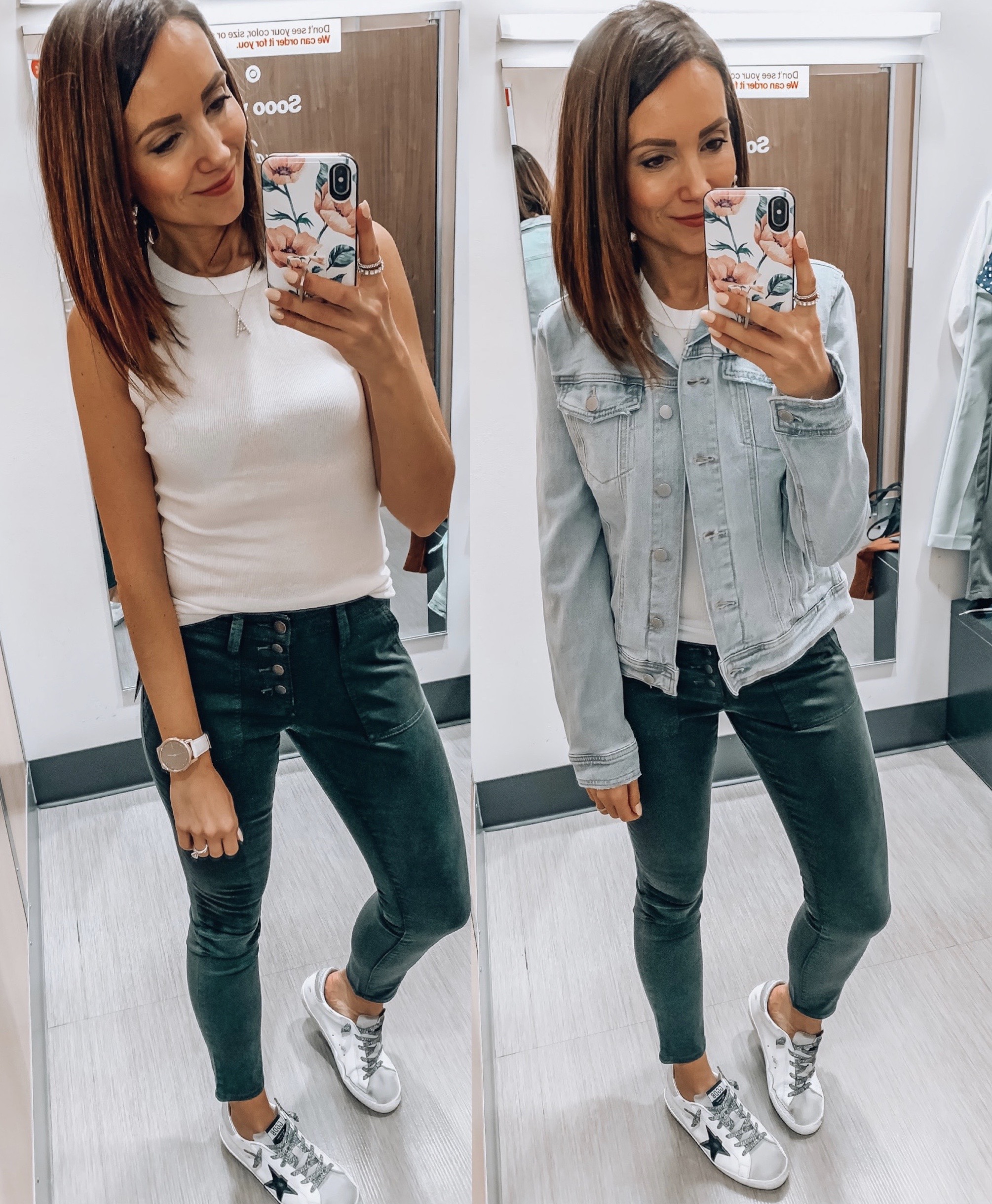 3. Overalls – I absolutely love these overalls. They are so comfy and perfect for the weekends.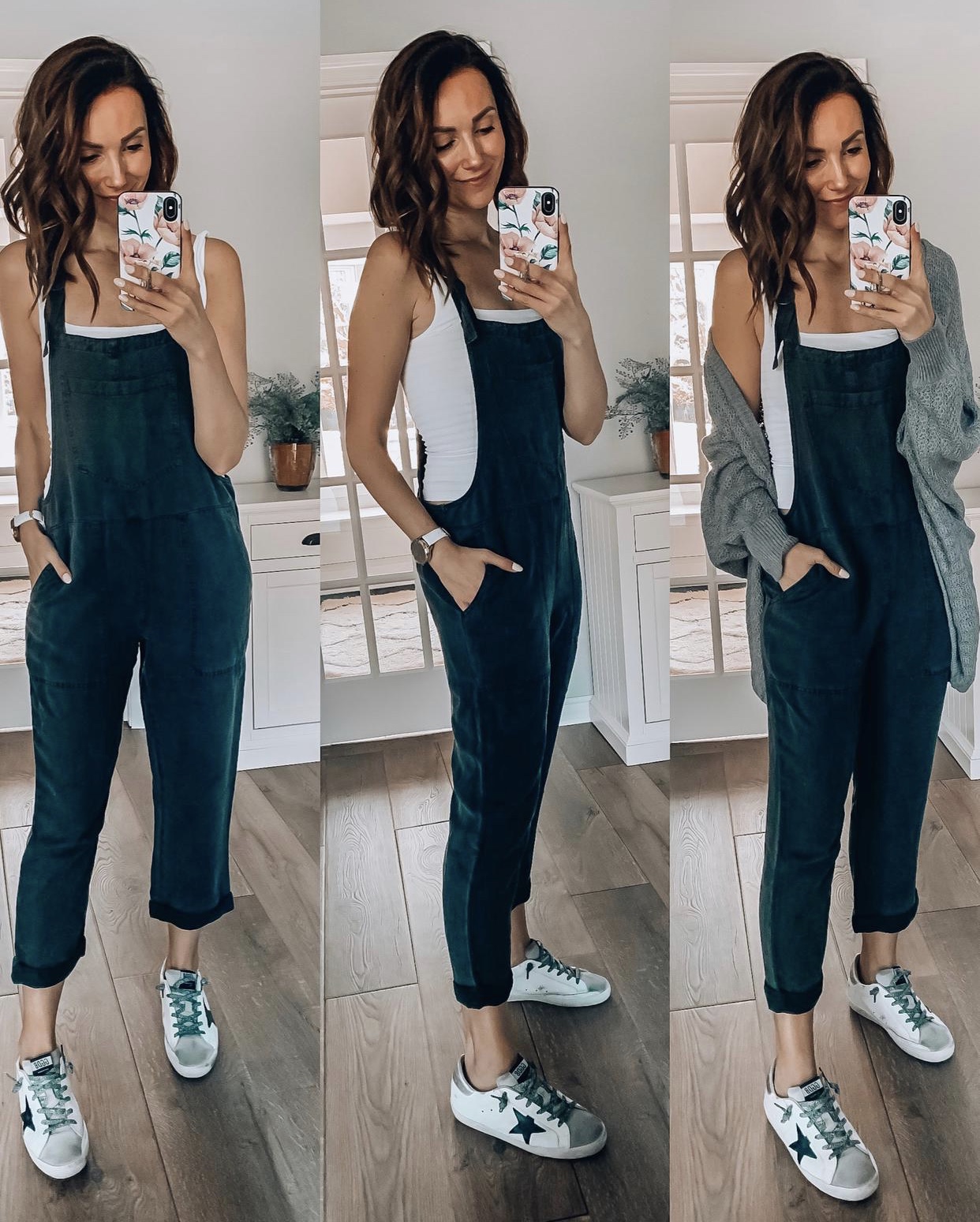 4. Sneakers – These have been top sellers for 3 weeks in a row! They're so good and I'm glad you agree. They are considered a running shoe but they look great as a sneaker for your athleisure and casual looks. I love this outfit of the sneakers with a simple sweatshirt, jeans and a lightweight vest. On slight chillier days, I would swap out the vest for either this sherpa version, or my  jacket.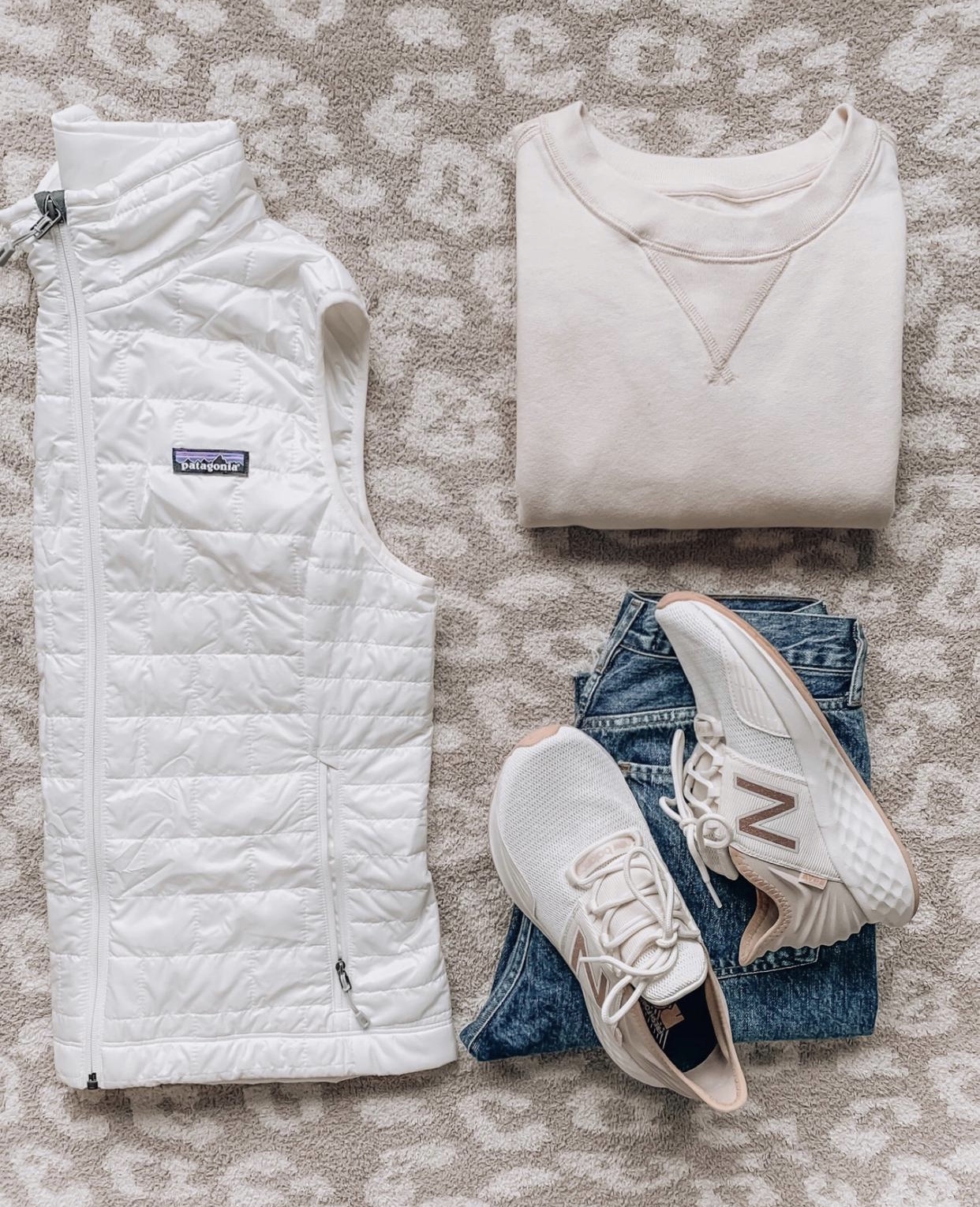 5. Sneakers – Clearly I have a pink sneaker obsession! You can see how I styled them in here.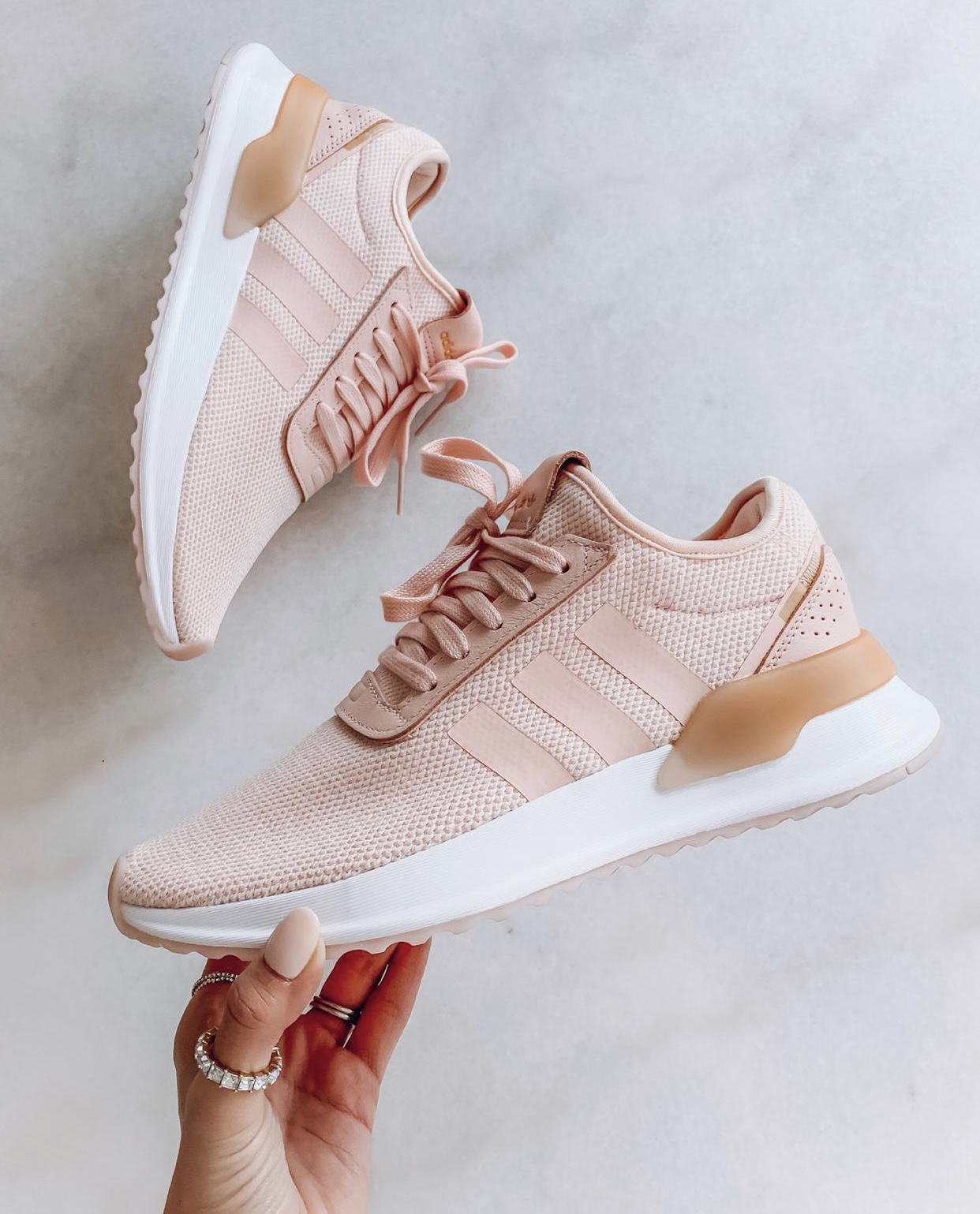 6. and  7. Sweater & Jeans – Sometimes you just get a really good pair of jeans, and these are the jeans for me. I love the cut, wash and fit. My sweater is so cozy and neutral. Looks great with jeans, but would be so comfy with leggings.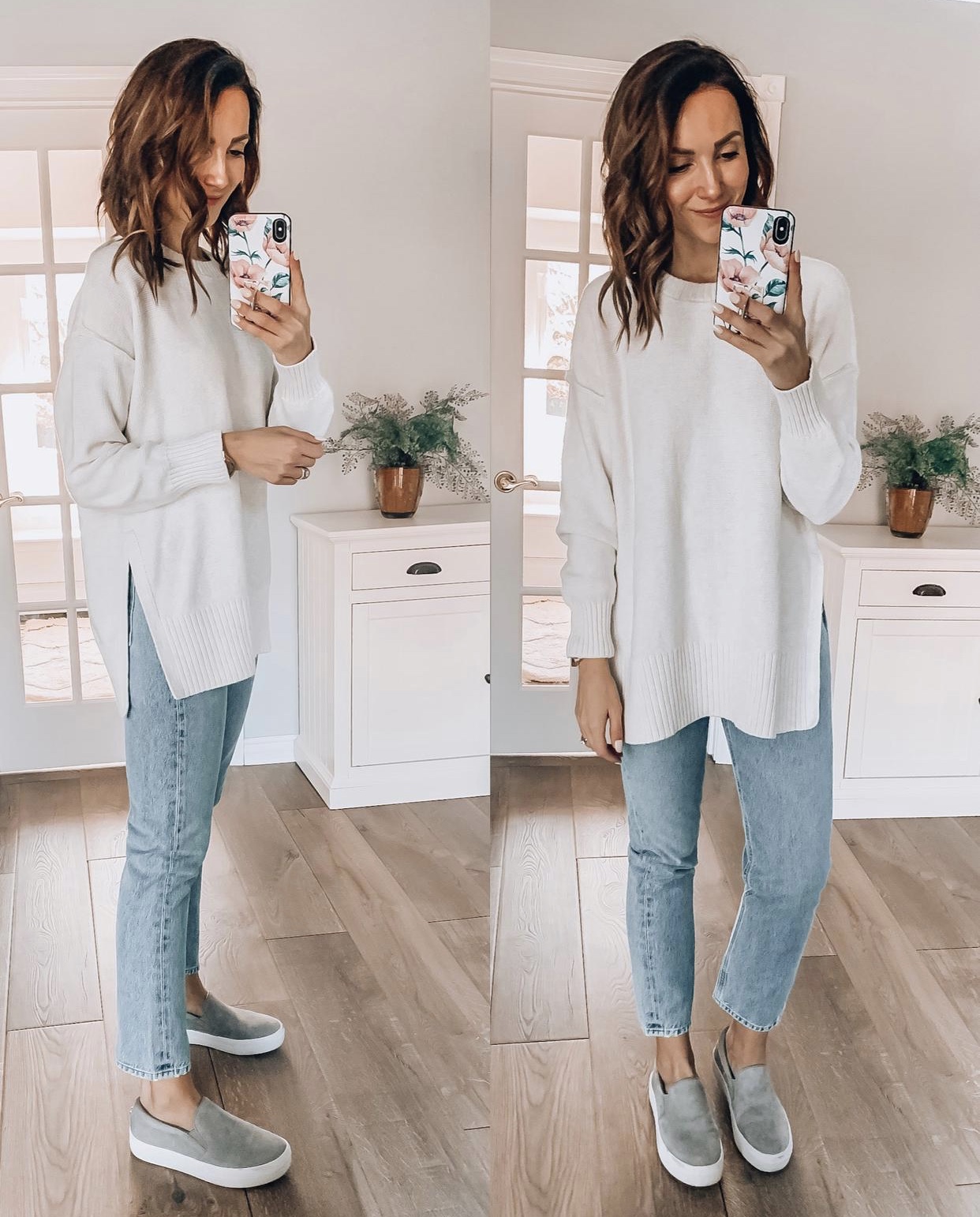 8. Dress – This was such a great Target find. A great basic dress, but so versatile! Can be worn casually, or dressed up for work.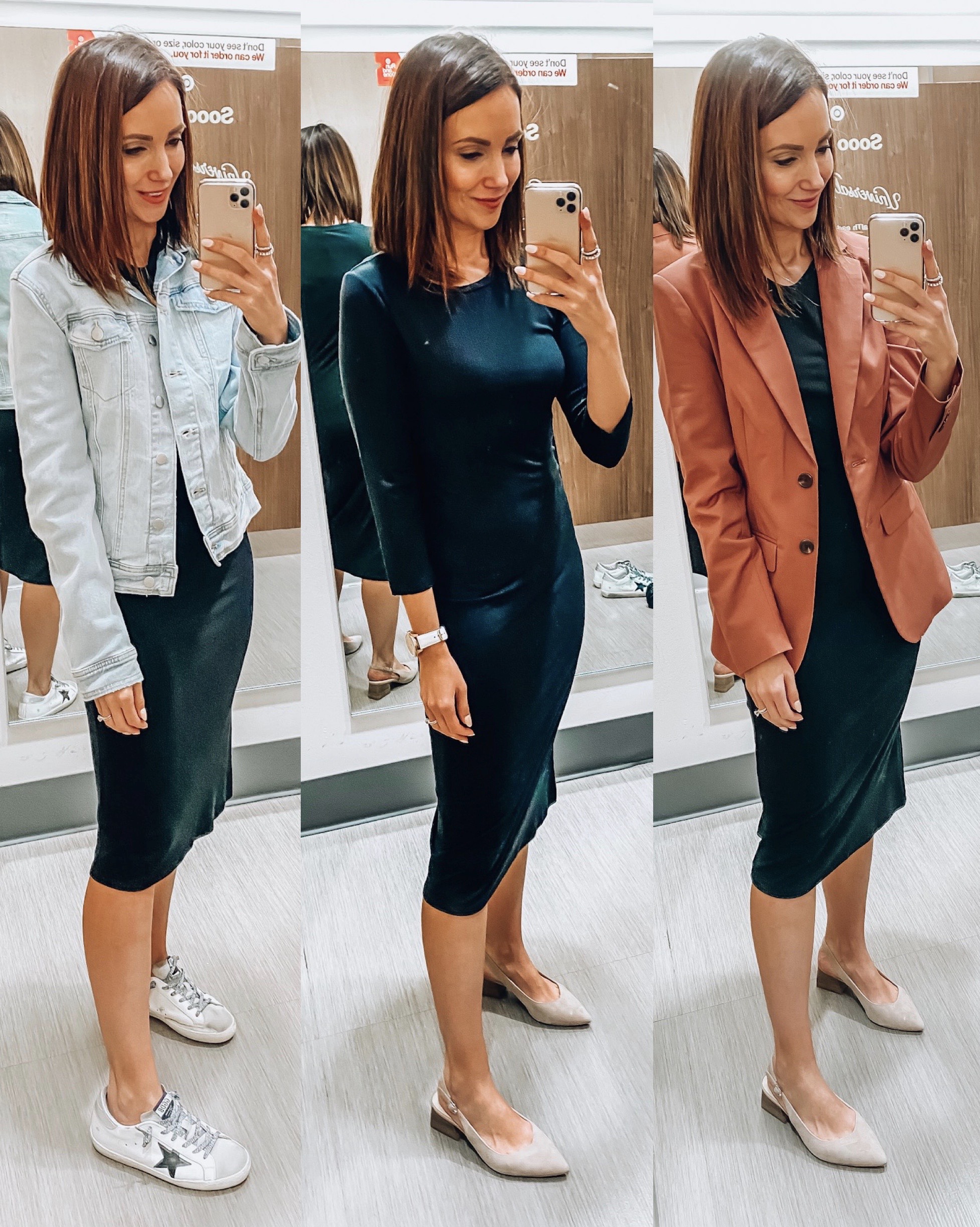 9. Bathing Suit – I know it might be weird to start thinking about bathing suits in January, but next month I'm off to Disney with my family and cannot wait to wear this one. It's so cute and flattering.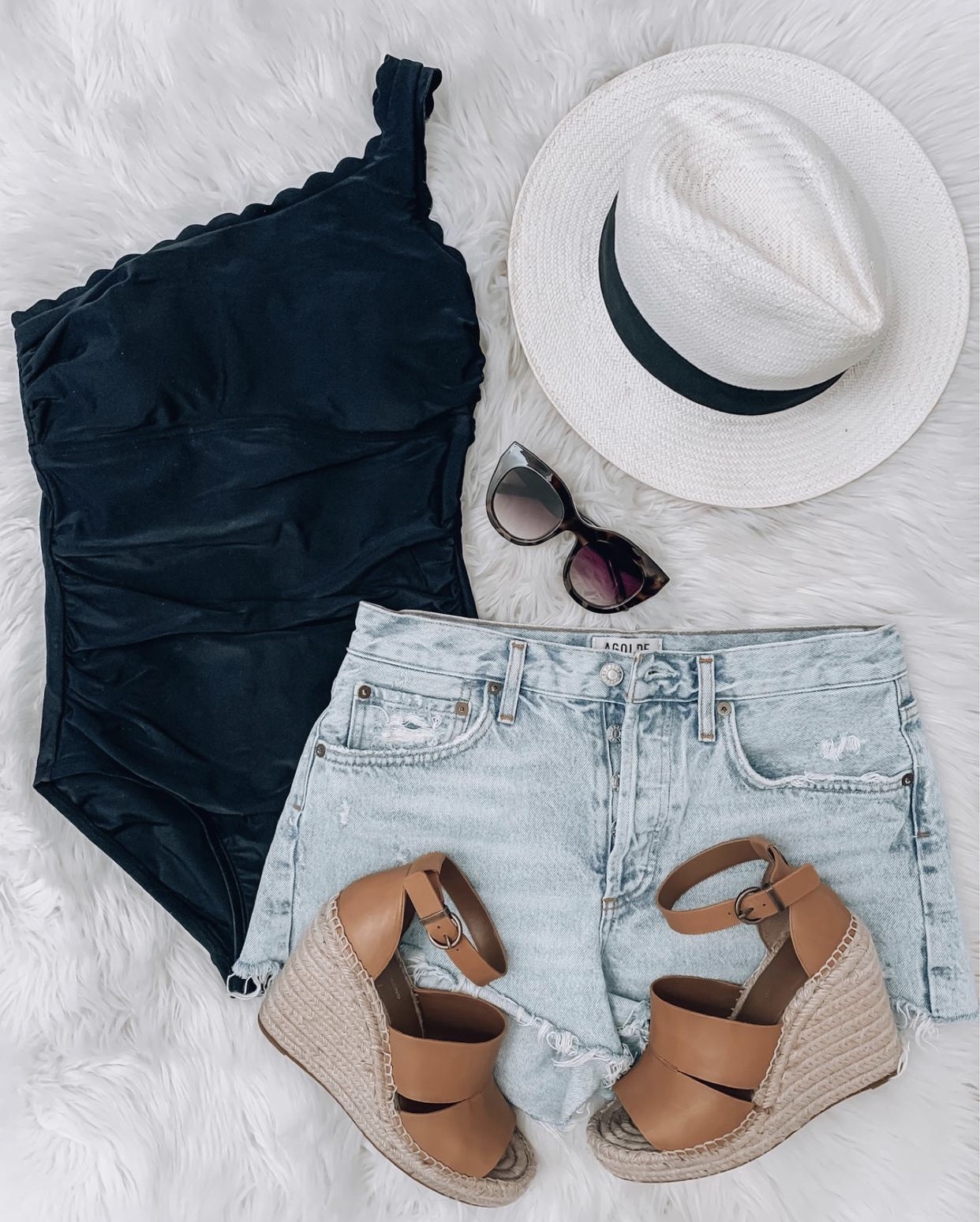 10. Jeans – I am a big fan of high waisted, mom jeans and these in particular are so good. I really like the crop length and the fraying of the hem. I styled them different ways in this post.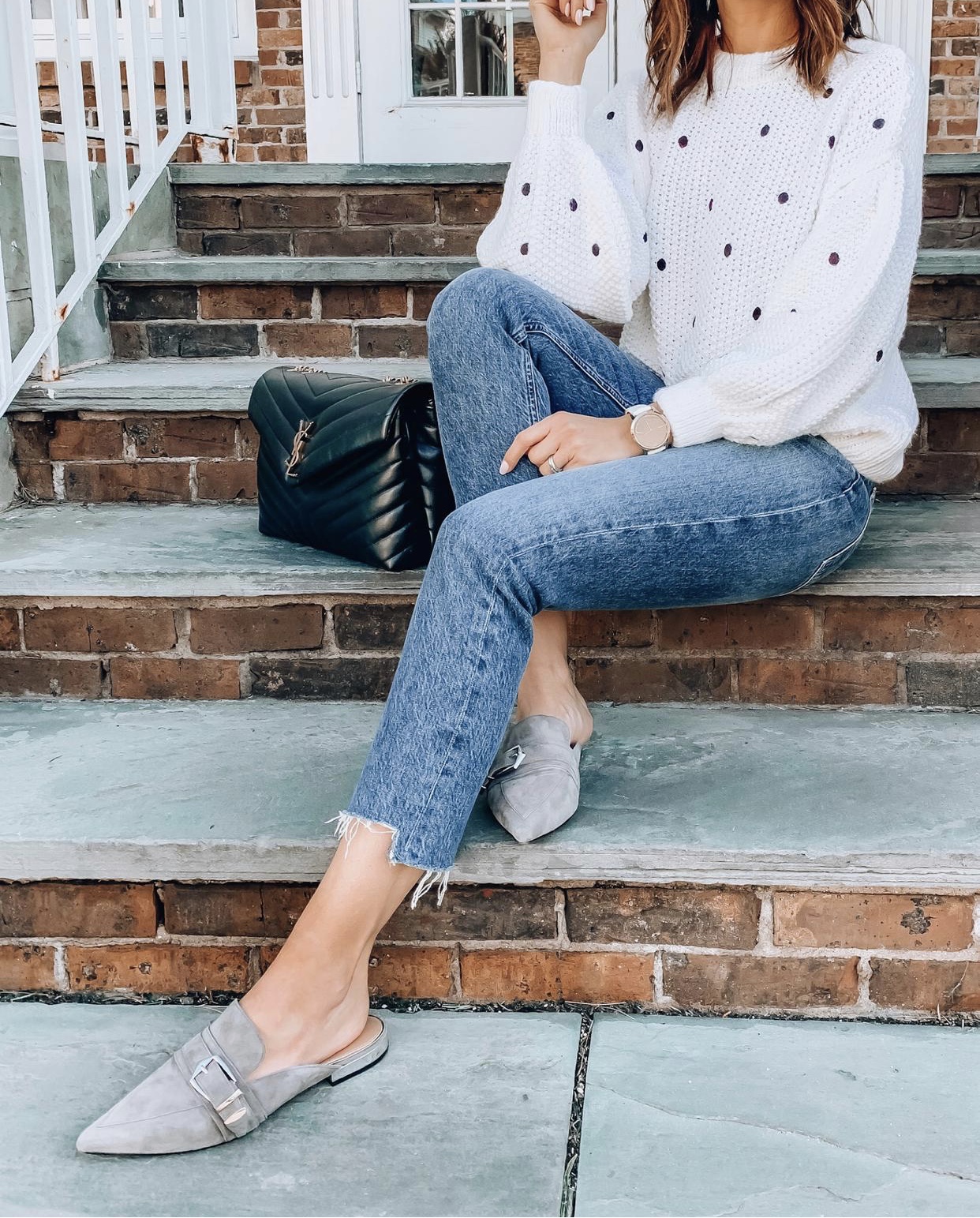 Thanks so much for stopping by Blushing Rose Style Blog!