Who would have thought mom jeans would make a comeback. Mom jeans were originally fashionable in the late 1990s. Just a decade later they were deemed appropriate for middle aged women and considered uncool by trendy younger population.  I know at some point over the last few years I swore up and down, I'd never wear mom jeans (or biker shorts for that matter hehe) but here I am sharing different ways to style them. I guess what they say is right, don't knock it till you try it.
I grabbed a pair of AGOLDE jeans from Nordstrom. Agolde is my favorite brand when it comes to denim shorts. I am happy to report the jeans do not disappoint. I just ordered another pair in lighter wash and will report back when it arrives. I love shopping at Nordstrom because the retailer offers free shipping and free returns on all orders – that's worry free shopping. It caters to all budgets, from everyday brands to designer goodies. And it's a one stop shop – from fashion (women, men and kids) and  beauty to home goods. If you happen to be live close to a Nordstrom location, you can buy online and take advantage of the curbside pickup – seriously, you don't even have to get out of the car!
Mom Jeans – Trend You Should Try
I am skinny jeans girl at heart, but decided to give them a break as I was swayed by the wide selections of washes and styles of mom jeans. If you've been tempted to try this trend, here's all the inspiration you need to rock them.
The Agolde mom jeans I purchased are high waisted with button fly. I opted for a darker wash with no distressing. I think they run a bit small, so I recommend sizing up by one size. Nordstrom has a great selection of mom jeans at all price points, here are just a few of my favorites.

BLACK BODYSUIT + BLAZER
Styling Tips: Show off your waist. This high neck Free People bodysuit is a wardrobe staple. I am wearing size xs/s. It's is a great layering piece for blazers and cardigans, but would also work great in the summer with your favorite pair of jean shorts.I am wearing size 4 in this knit blazer. It's a really great piece because it goes with everything! You can style it with a casual tee and for a dressier look over a black dress.

BLAZER // BODYSUIT // JEANS // PUMPS // SUNGLASSES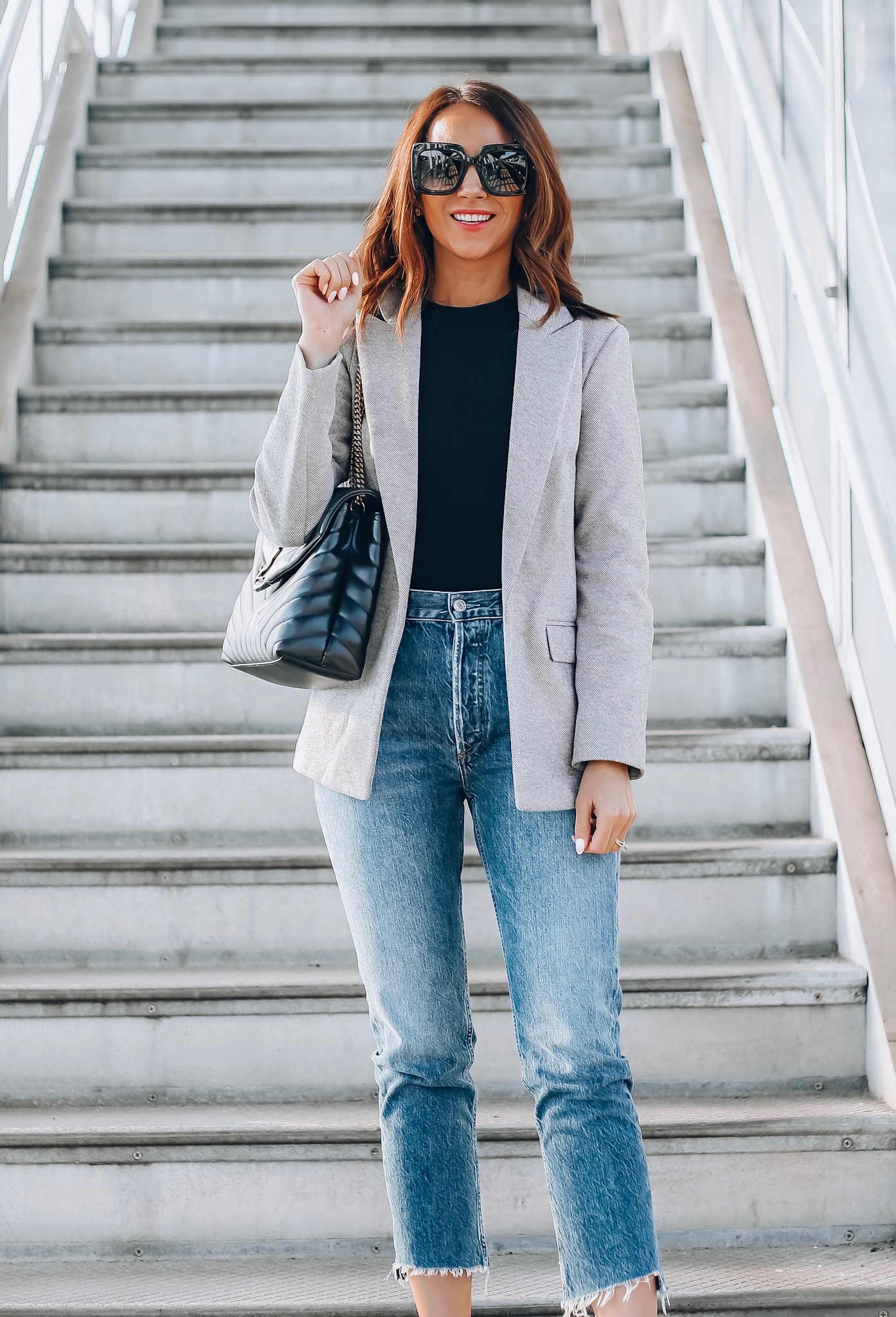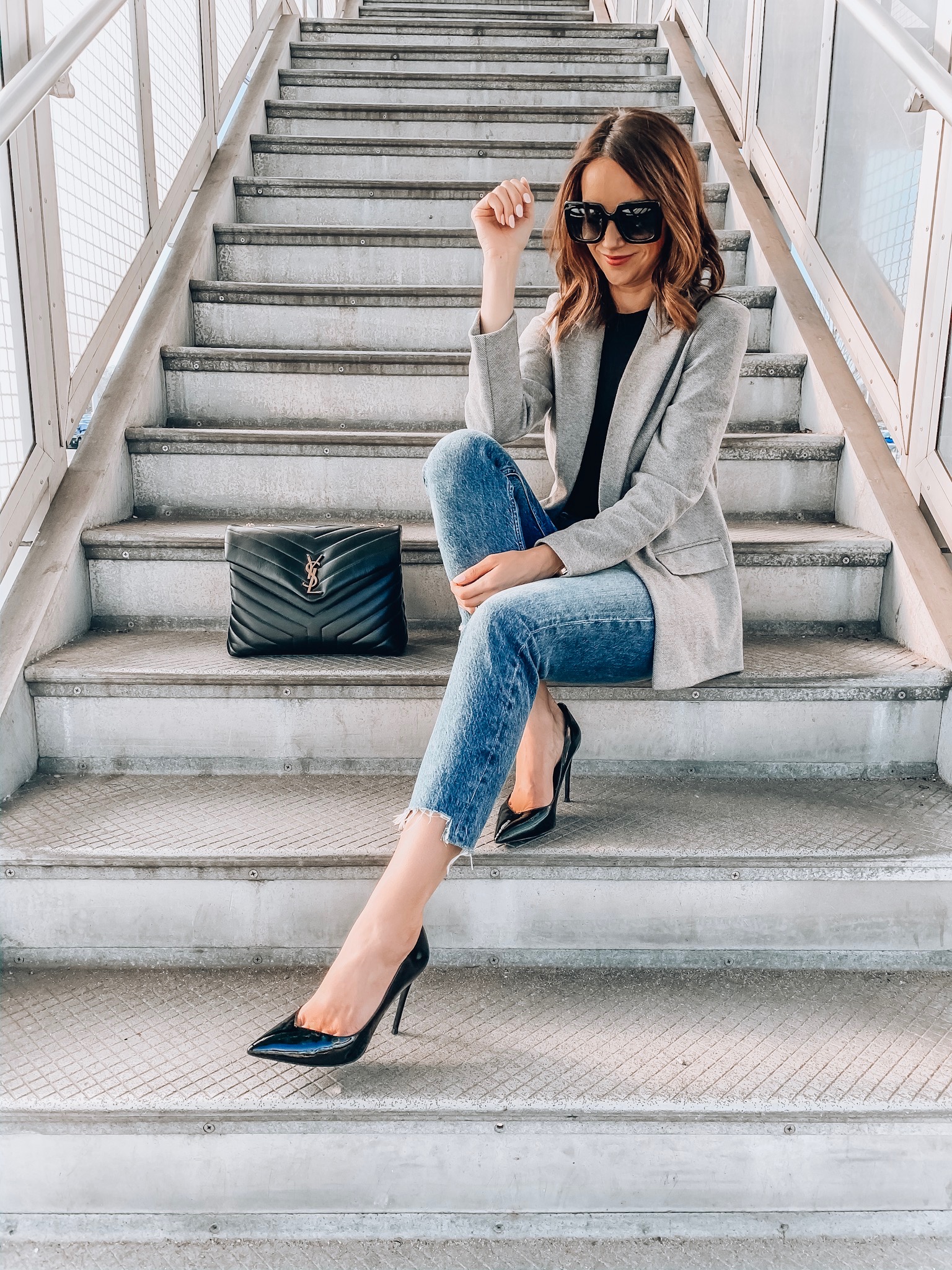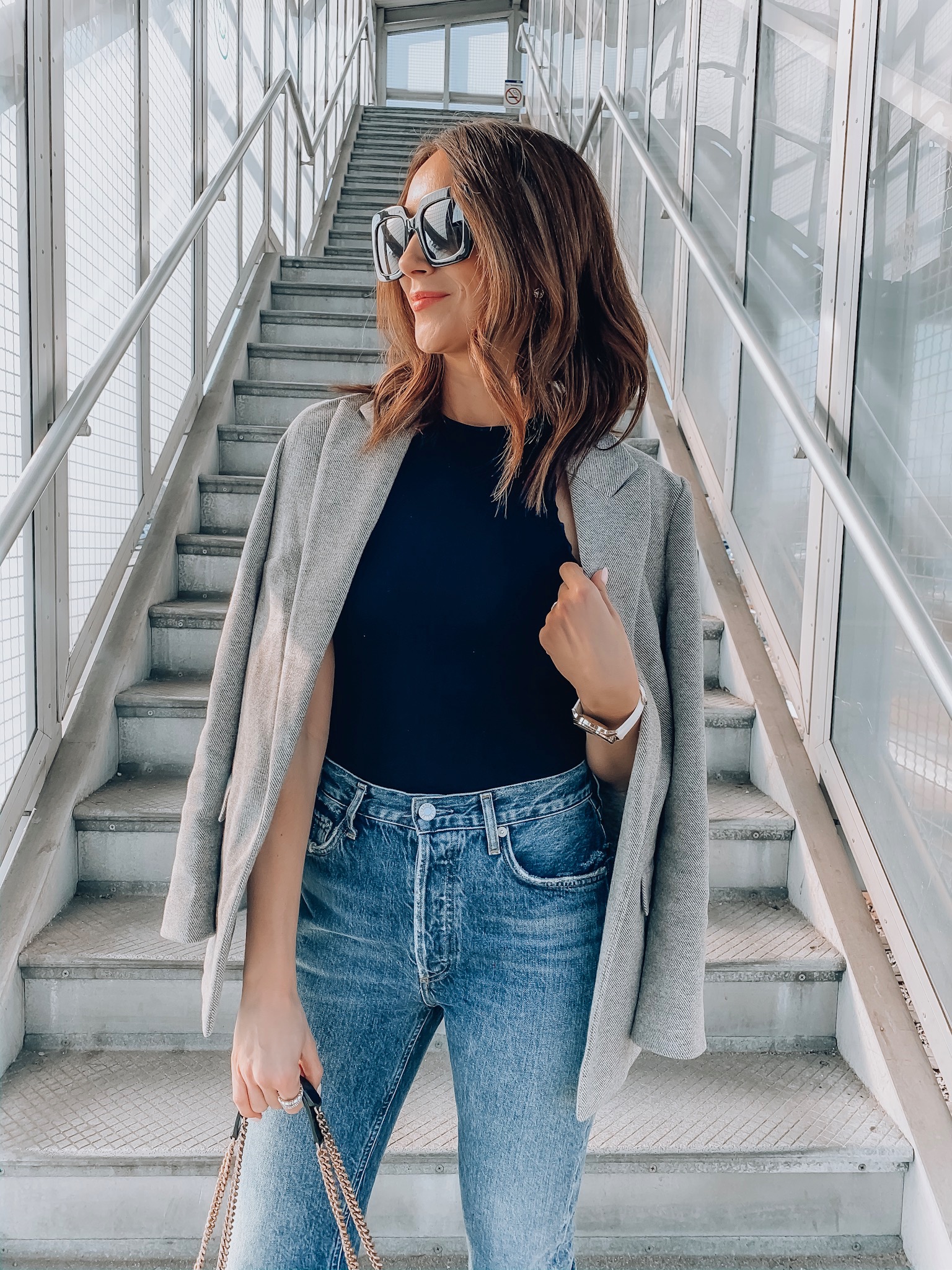 MOTO JACKET + BOOTIES
My faux leather moto jacket is by Blanknyc which is my favorite brand for moto jackets. I own several of these in different styleas and fabrics, but I absolutely love this color! It's a soft neutral that really goes with everything. It can be worn now with a chunky scarf, and in the spring when temperatures get warmer and then again in the fall. I am wearing size small, it fits TTS. My booties were one of the hottest items of the Nordstrom anniversary sale and they sold out so fast! I a happy to report they are back in stock and marked down. I recommend sizing up.

MOTO JACKET // BODYSUIT // JEANS // SUNGLASSES // BOOTIES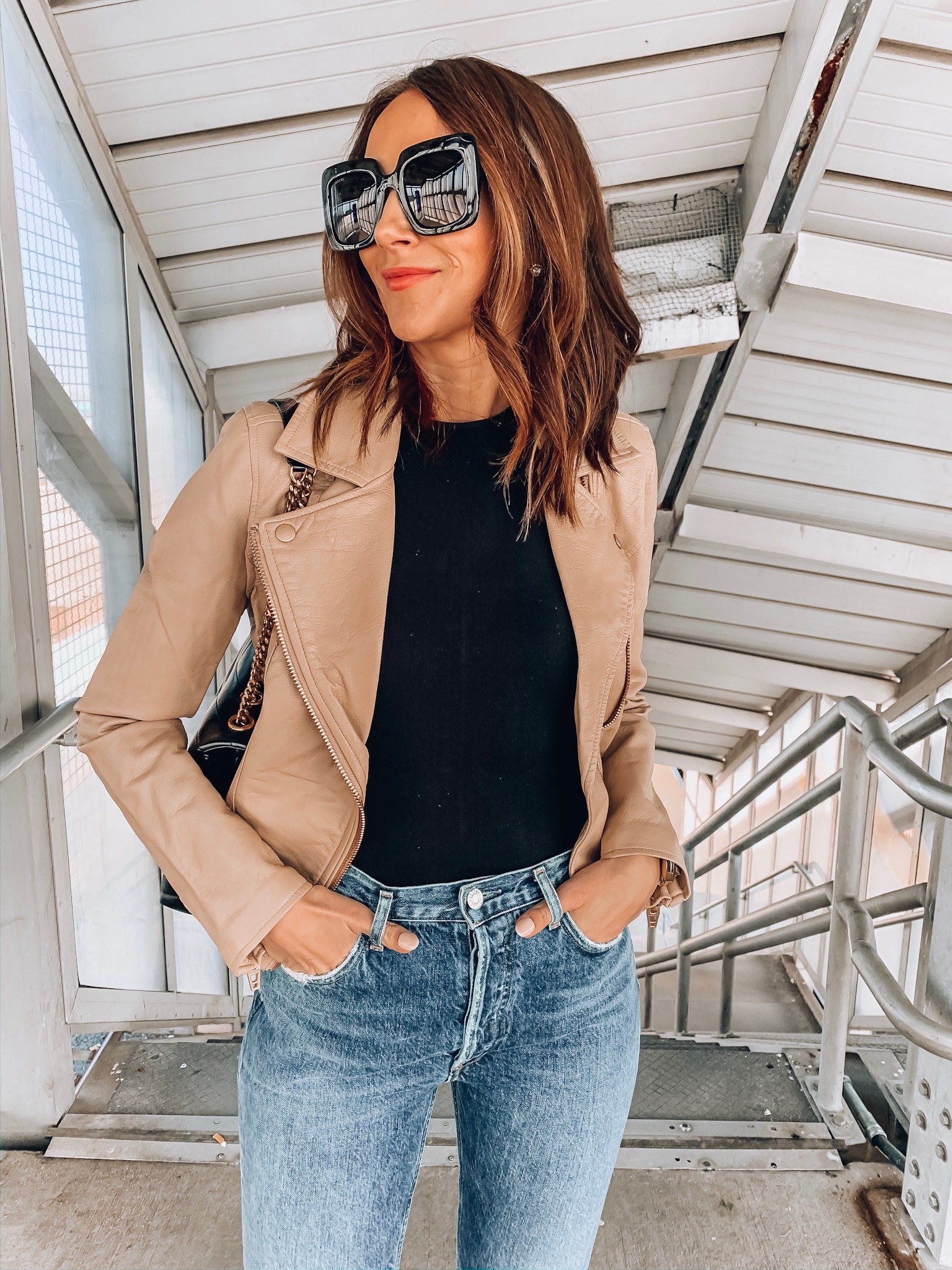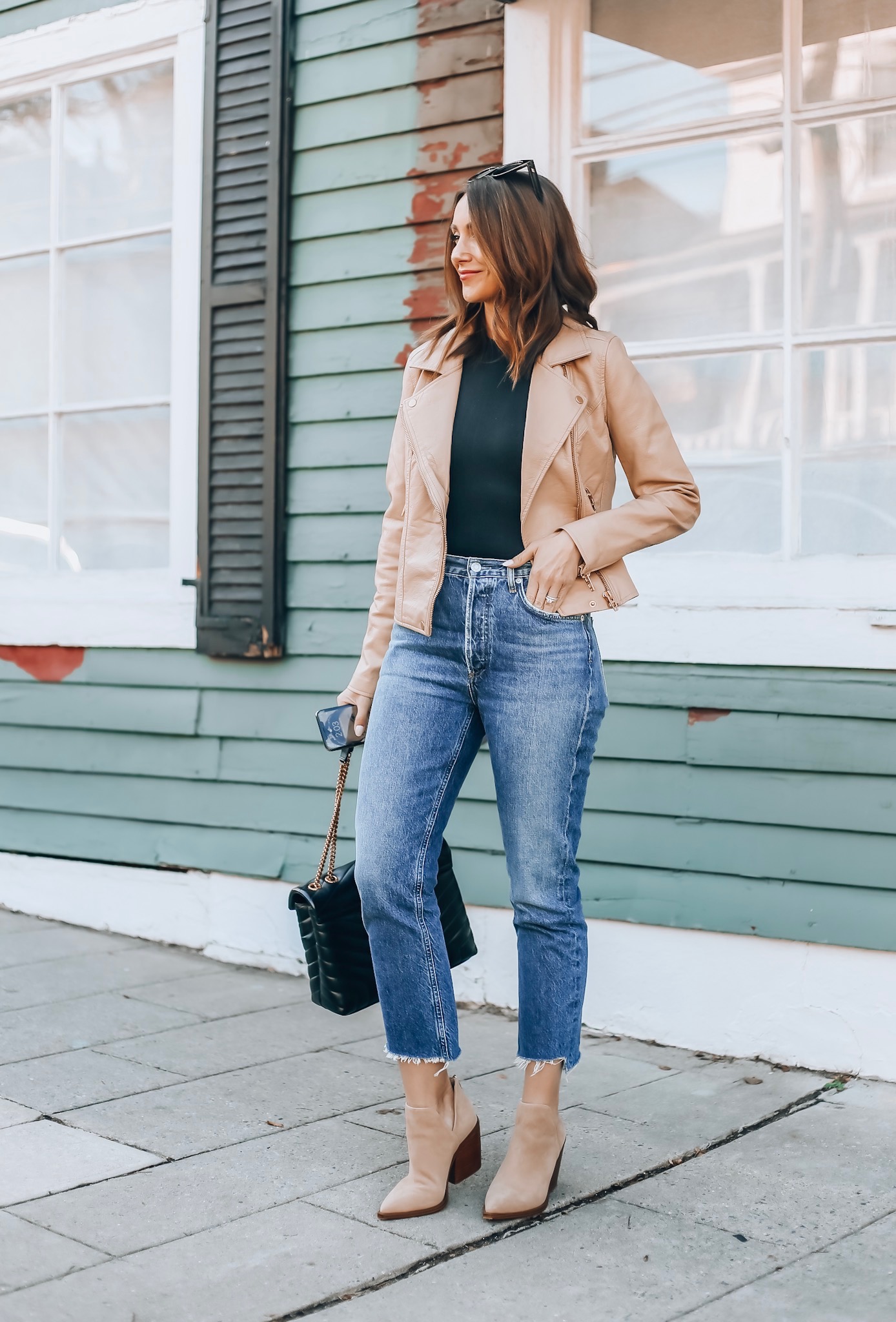 BAND TEE + SNEAKERS
I love the athleisure trend, and this is just a great casual way to rock these mom jeans. I am wearing size small in the tee and finished off the look with pink sneakers. Style Tip: To show off your waist, tuck in the tee or tie a knot at the base.

MOTO JACKET // TEE // JEANS // SNEAKERS // SUNGLASSES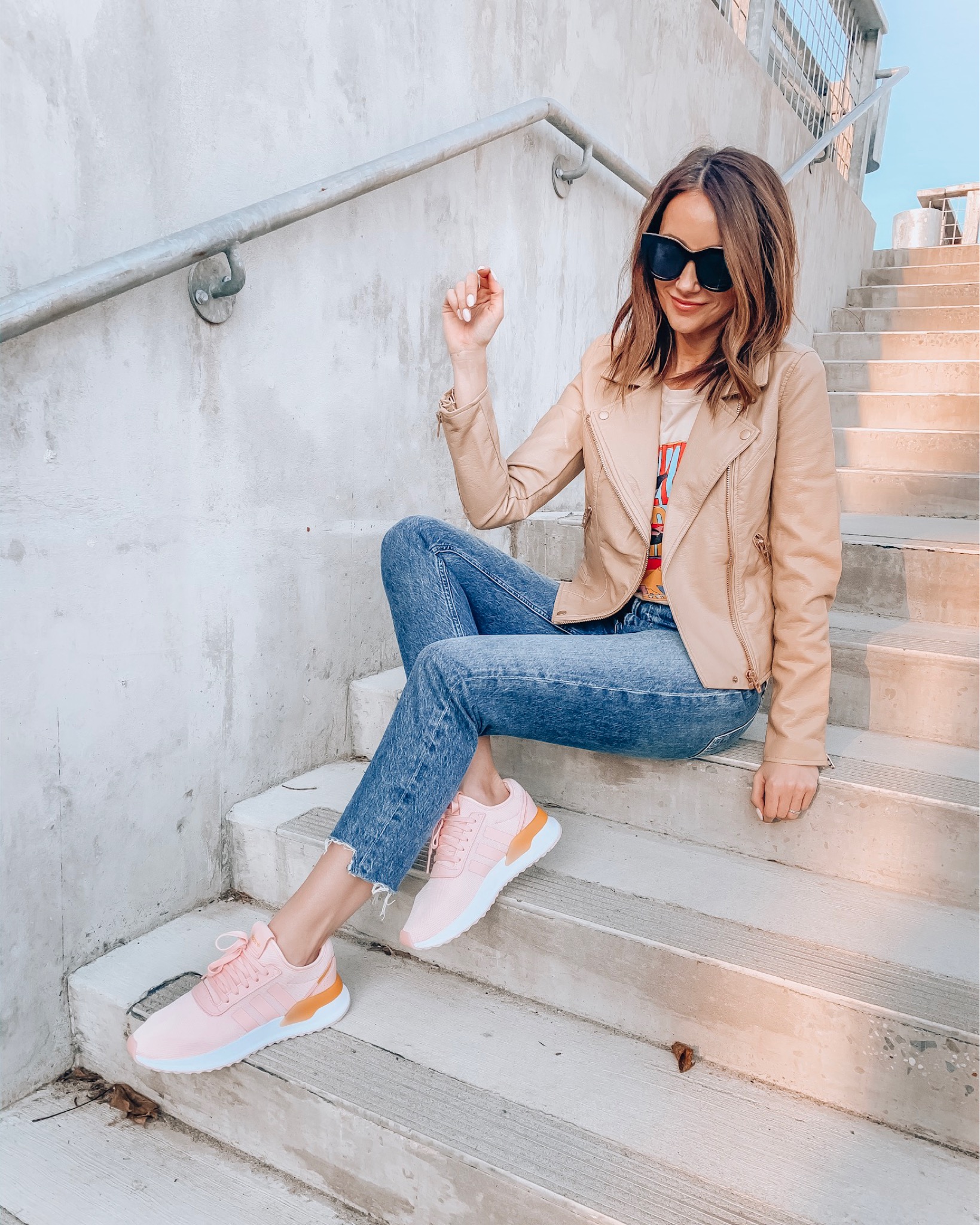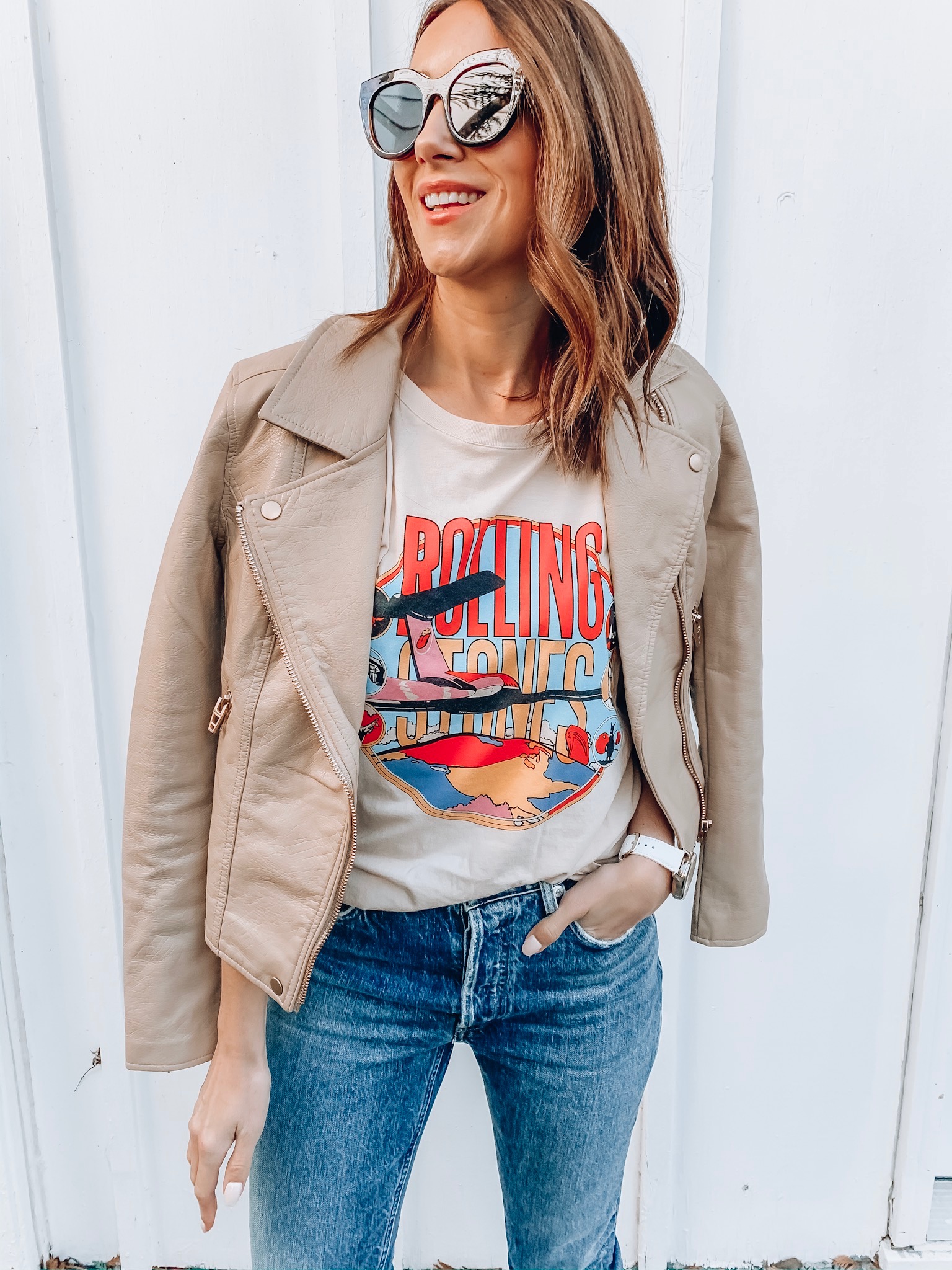 BUBBLE SLEEVE SWEATER + MULES
For my last look, I wanted to show a cute everyday style. How fun is this sweater?  I am wearing size XS and it fits tts. Depending on the weather, I would pair this look with mules or with these booties. With the booties, I would recommend sizing up by half a size.

SWEATER // JEANS // MULES  // SUNGLASSES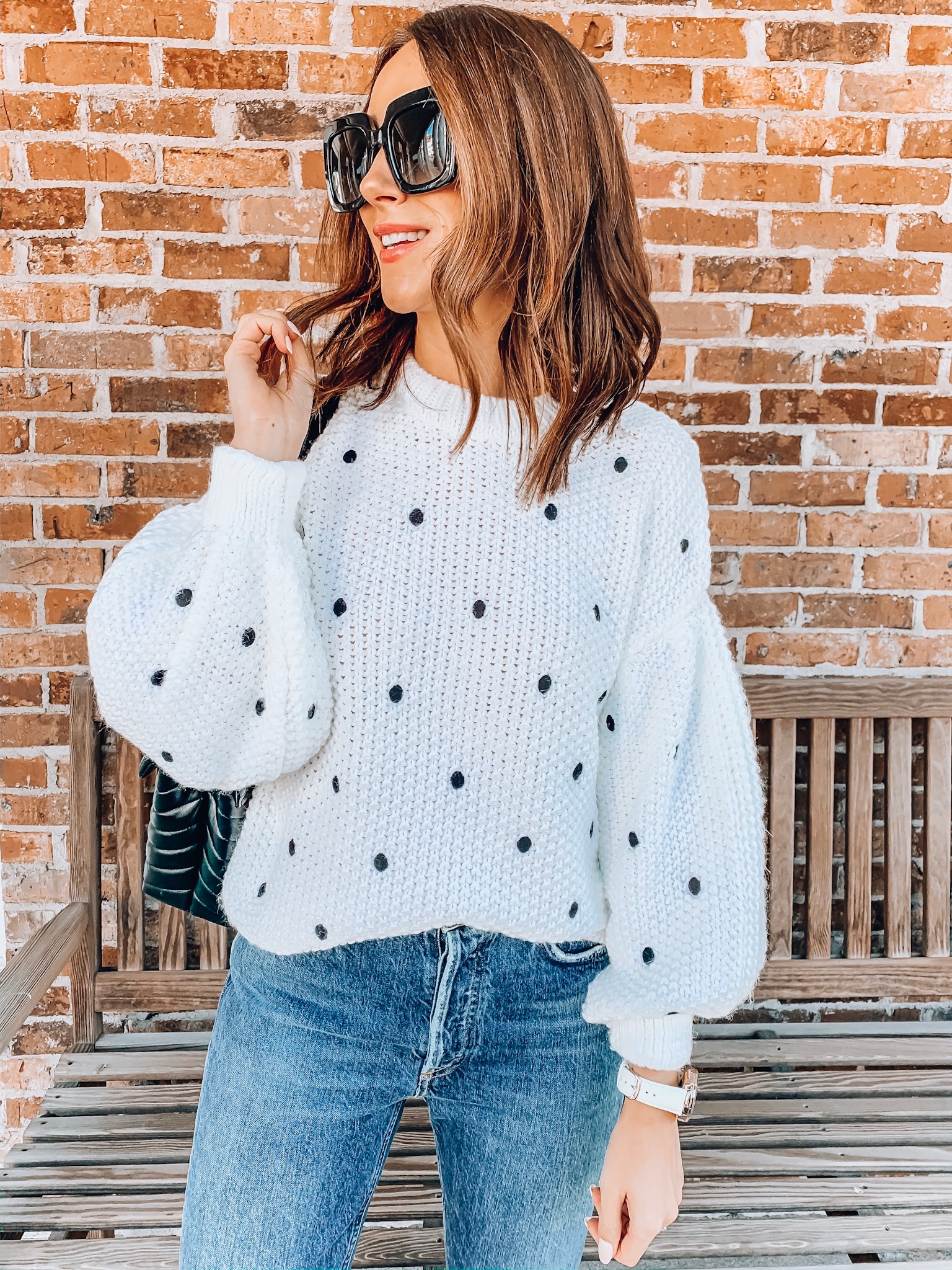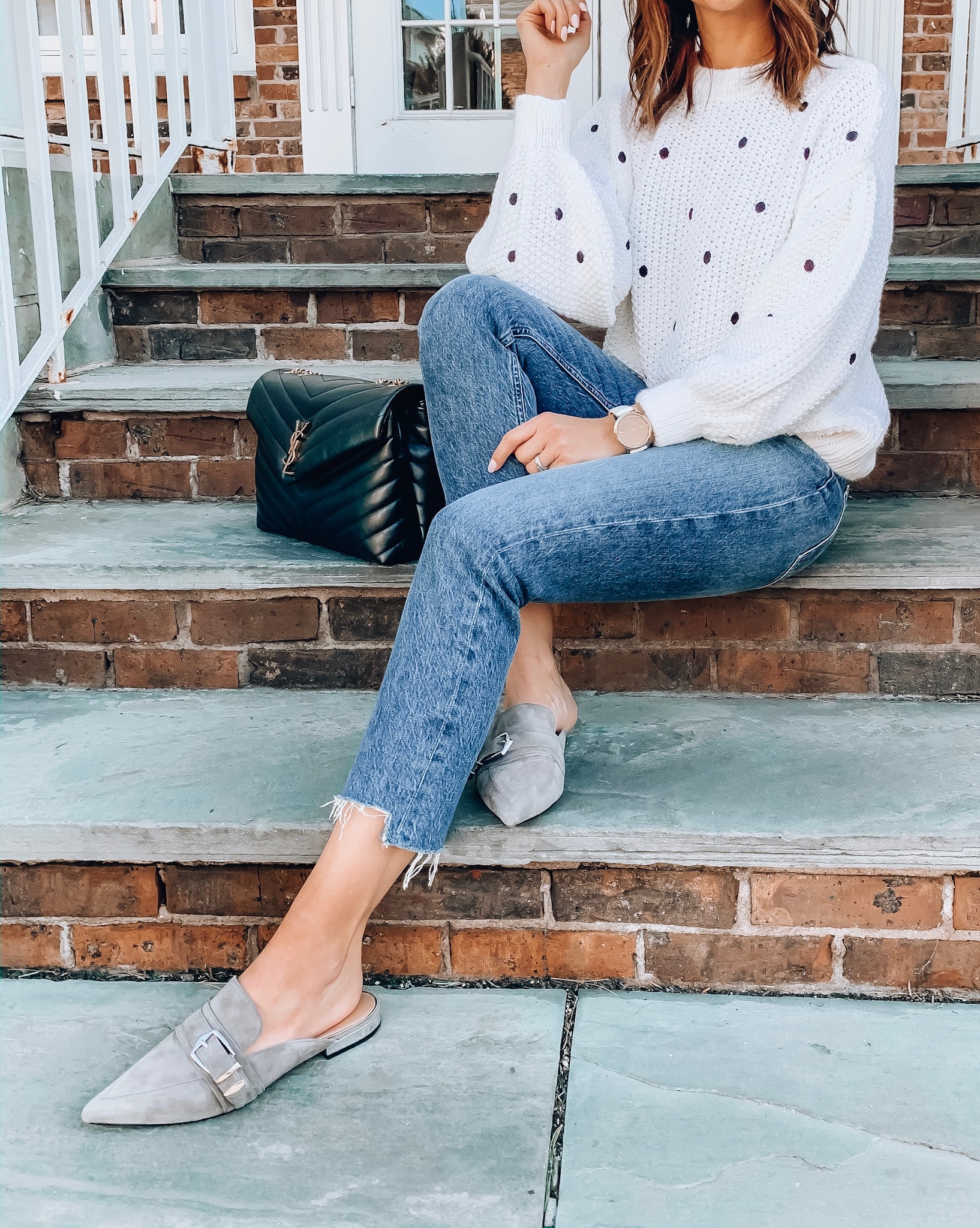 Thank you for visiting Blushing Rose Style. And very special thank you to Nordstrom and RewardStyle for partnering with me on this post. As always, all views and opinions are mine.