Summer vacation is here and we are so excited. This season will look a little different for us since moving to South Carolina. It's almost been a full year of us making the move and we couldn't be happier. When we lived in New York, my kids attended full day summer camp and this summer we're switching it up a bit. They will be attending half day programs and then spending time outdoors with their friends. There are so many fun outdoor items to choose from at Walmart. From pool floats, to bounce houses and motorized scooters there is something for every age to enjoy and have the kiddos outside playing and away from electronics. I stopped by my local Walmart to check out all their outdoor goodies you can see what I found in THIS video.
We have access to our clubhouse pool as well as our personal pool so I can't wait to try some of these floats.
Backyard Fun With Walmart
1 // 2 // 3 // 4 // 5 // 6 // 7 // 8 // 9 // 10 // 11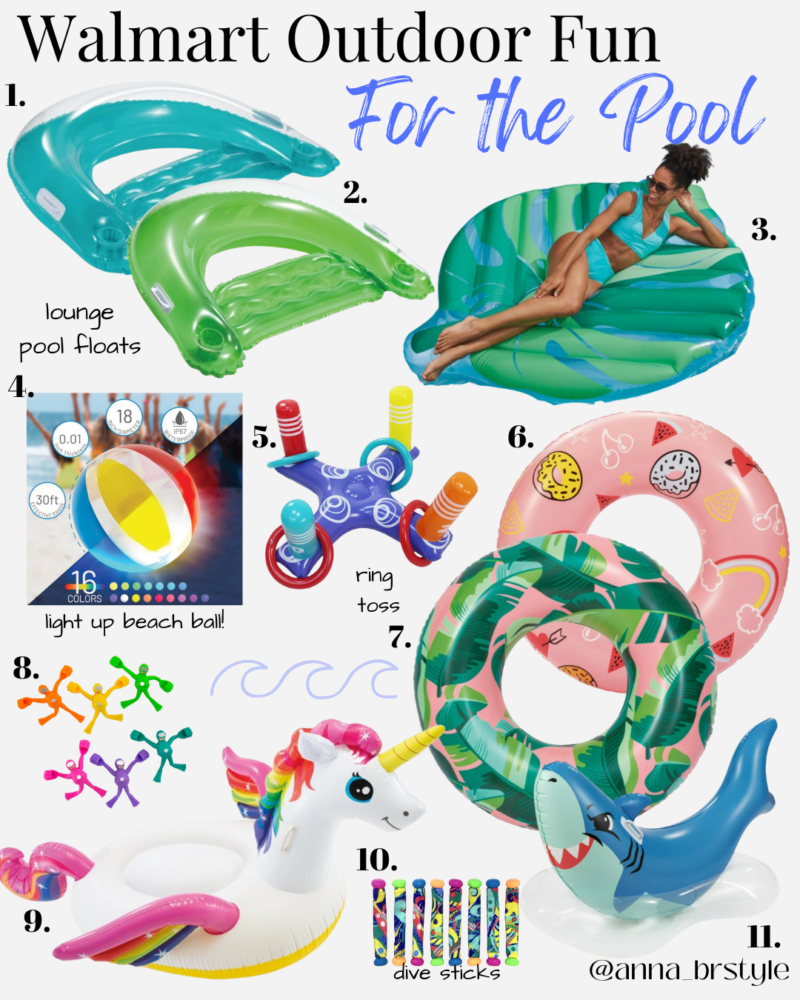 If you're limited on space or don't have access to a pool, these splash pads and water slides are so fun. This 15′ slip n slide is on sale – orig $65, now $45.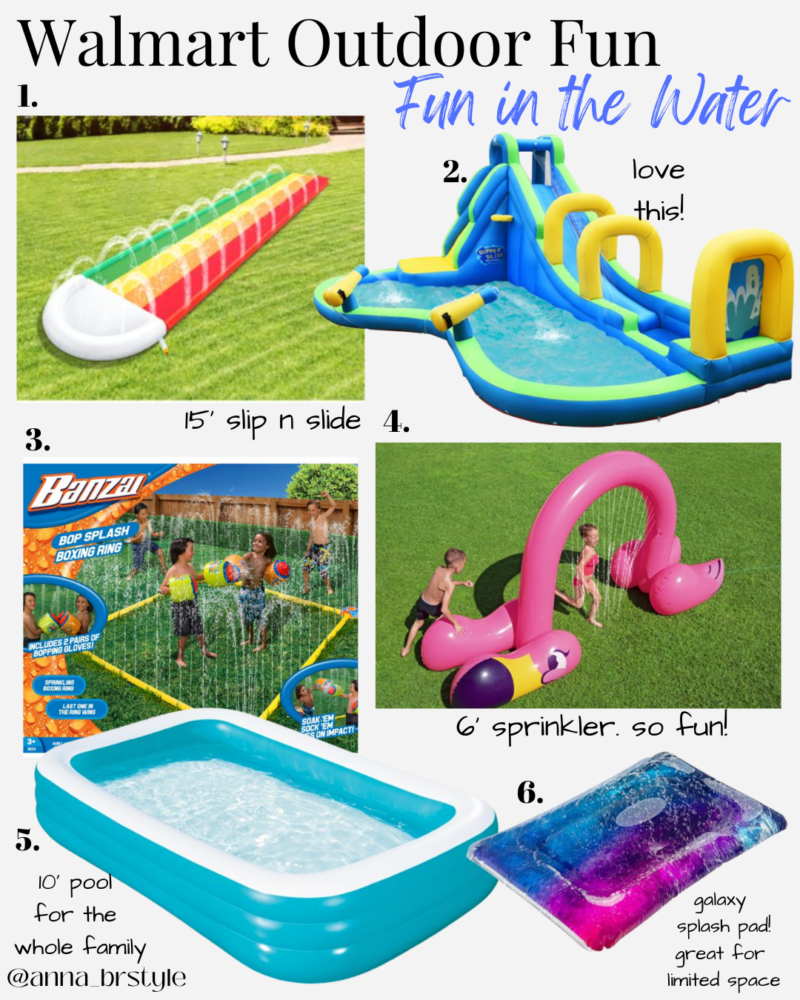 Theres so many fun activities and kits available at Walmart. How cool is the giant tumbling tower? I'm definitely grabbing that! Also, if you've been shopping around for bikes, these mountain bikes are 50% off.
1 //2 // 3 // 4 // 5 // 6 // 7 // 8 // 9 // 10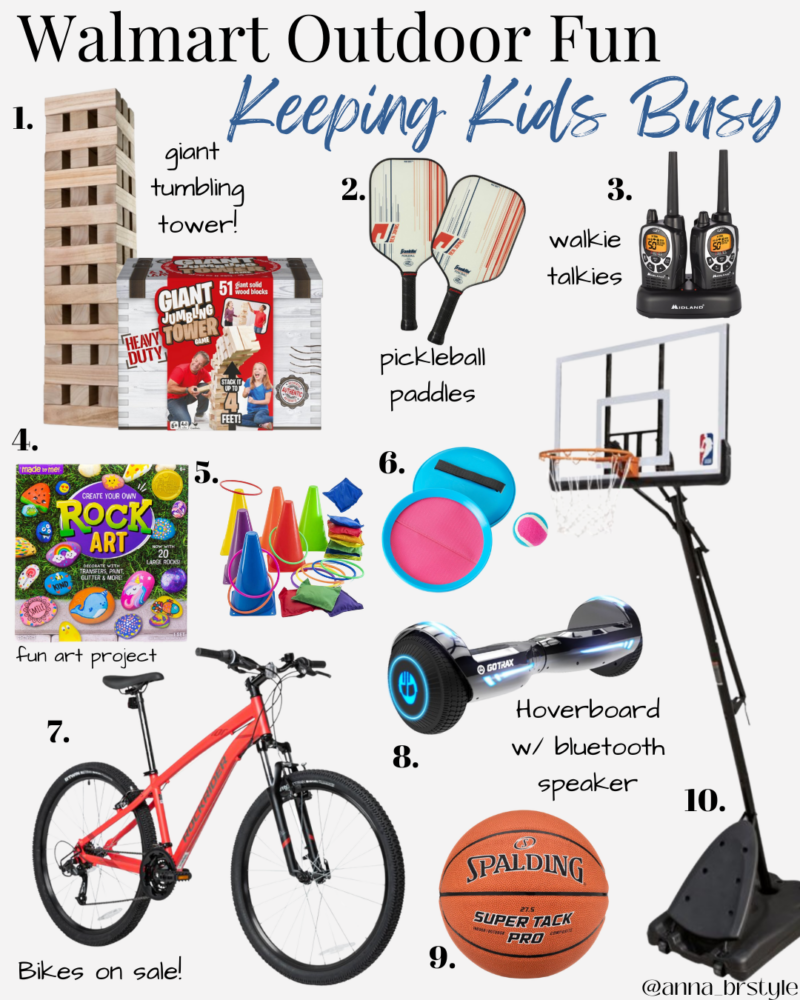 Thank you so much for visiting Blushing Rose Style blog and very special thanks to Walmart for partnering with me on this post. As always, all views and opinions are mine.