Hey girl hey. Mother's Day is coming up.. this year I know we have no plans for any formal brunch or other outings. NY is still pretty much still in the stay-at-home mode and it seems it will remain that way for a while. One thing I am totally excited about for Mother's Day is the weather. It has been such a cold spring in NY. But it's been slowly warming up and I am here for it.
Today, I wanted to tell you more about the #10k challenge I have been doing. Staying home has made me super inactive. I have been tracking my daily steps since I first got my Garmin Vivomove Luxe watch last October. My daily steps averaged between 10 and 15K steps daily. I am almost embarrassed to admit that after just days of staying home my average fell below 2k, often less. I knew, I needed to change or rather adjust my lifestyle to the new (temporary normal). That's how I found the Garmin #1okchallenge. Rules are simple, get moving and hit 10K steps. When you work from home, it's not as easy as it sounds. I really had to make a conscious effort to get moving. Whether it was going for a walk outside, chasing the kids around the house or walking on my treadmill after dinner, I was determined to make 10k happen as often as I could. I would say on average I hit my goal 5 out of 7 days a week.
I have loved my Garmin Vivomove Luxe since the day I got it, but now I love (and appreciate its features) a little bit more. It has become my accountability partner. If you follow me on social media you have most likely seen my posts and wrist selfies sharing my goals. So many of you have messaged me, telling me I have inspired you to join and that the challenge keeps you moving.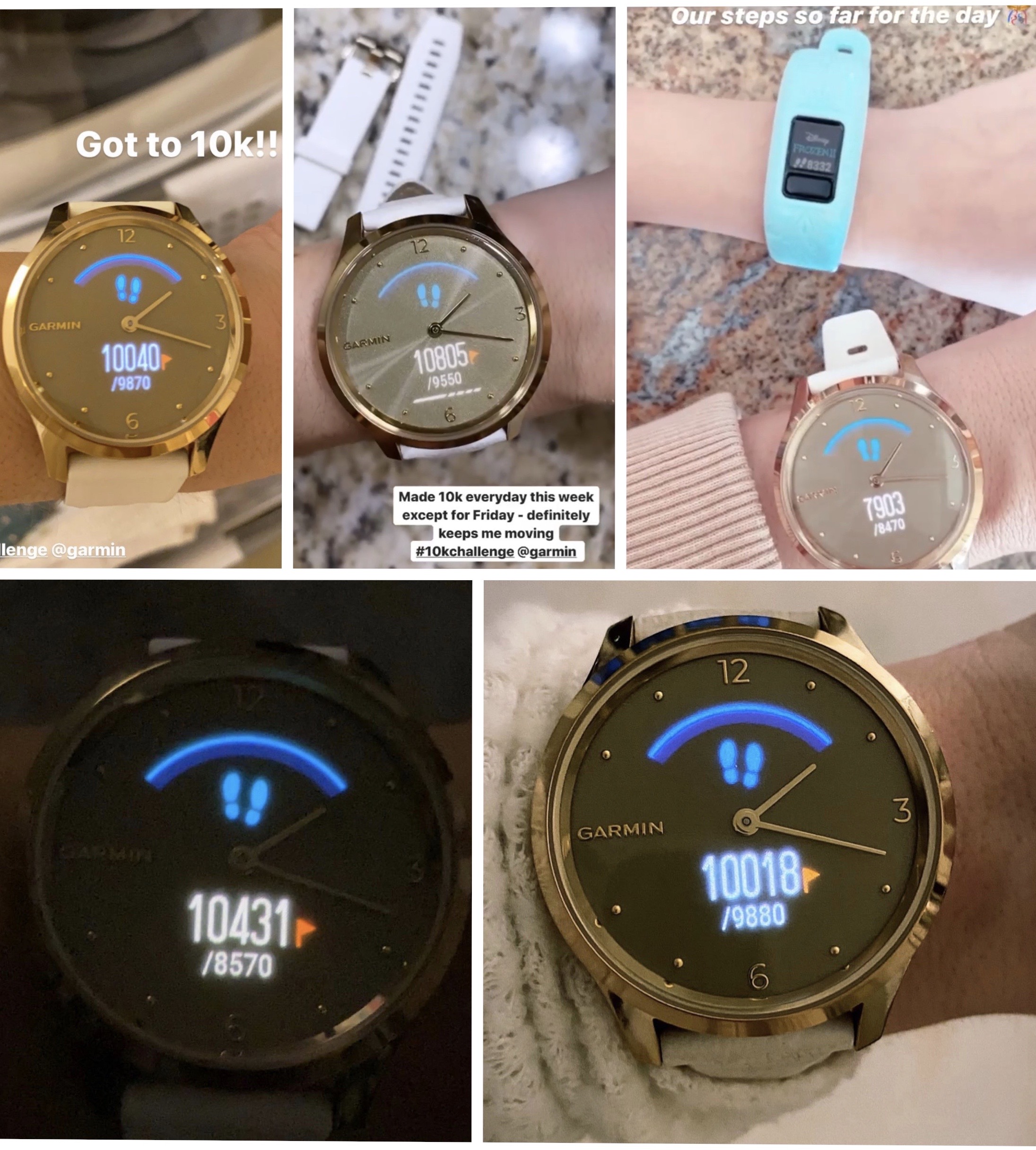 This is not about some huge accomplishments, this is about staying active and feeling good. My daughter Reese (who is almost 10) was also excited to join the Garmin #10k challenge. Reese has had her Garmin vivofit jr. for years now. This is her third or maybe even 4th watch. The battery lasts one year, and after that the watch has to be replaced. Reese has been tracking her daily steps since I got my watch last fall. She is super competitive and always tries to beat me. I cannot tell you how many times a day she asks… "Mommy how many steps do you have?"

The challenge inspired us to do our daily walks (weather permitting of course) and it has been such a fun mommy and me bonding activity. If you have a little one at home, the Garmin vivofit jr would make an amazing birthday or holiday gift. You can set chores, rewards and so much more. And kids love tracking their activity. I think I need to get one for Grant, he often feels left out, haha.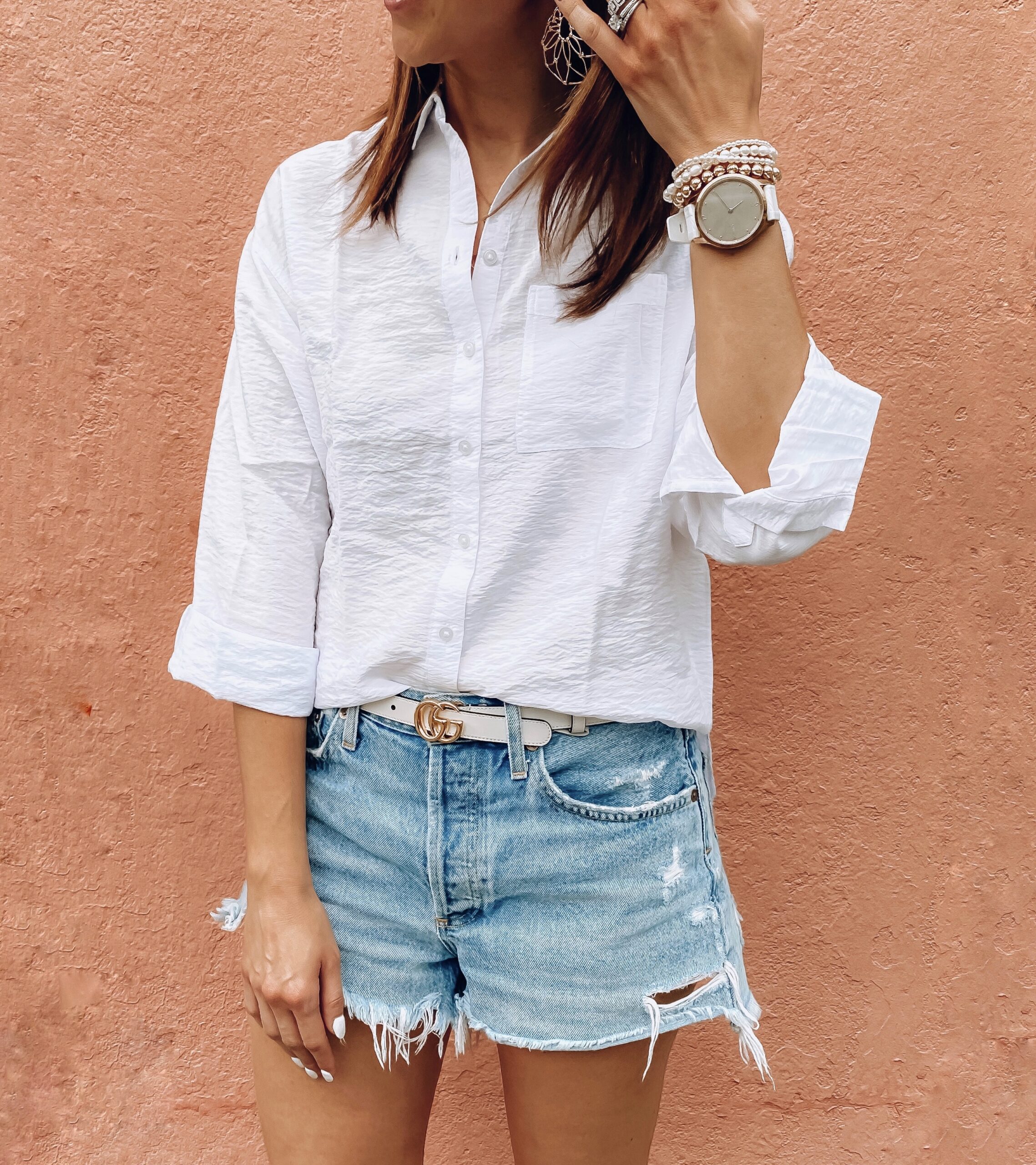 If you have been thinking about getting the Garmin Vivomove Luxe watch now is the time. There is a special sale happening and you can save $50 on selected models.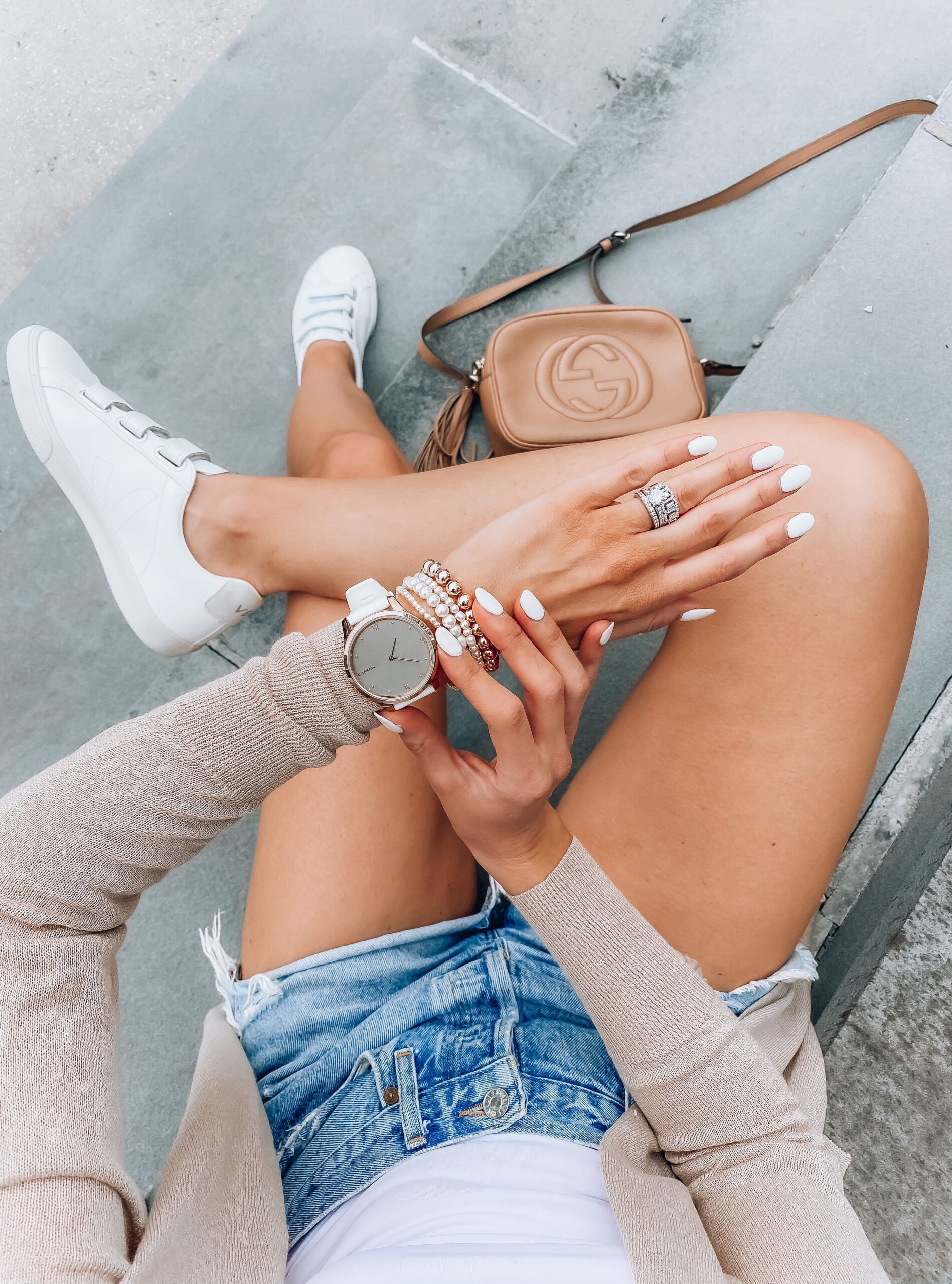 Here are my personal favorite features of the watch.
I have another blog post that goes over the features in-depth , as well as how Vivomove Luxe compares to other smart watches on the market. Highly encourage you to check it out HERE.
Fitness – Track your steps and stairs climbed.
Period Tracking – When was the last time you had your period? This is the question, I can never answer. I am obsessed with this feature. I enter when my period starts, and when it ends. The widget offers educational info for every phase of the menstrual cycle (you can view these in the Connect app). You can can even log in your symptoms to better understand your cycle.
Hydration – One of my favorite features. Set daily hydration goals. This is huge for me, as I am one of these people who hates / forgets to drink water.
Heart rate – Constant HR tracking! This is huge for accuracy! Because you're wearing the watch consistently on your wrist, it can precisely and more accurately sample your heart-rate. It will alert you if it gets too high or goes too low. This is helpful to monitor how hard you're working when exercising.
Messages  – Because your watch syncs to your phone you're able to preview incoming messages and other smart notifications.
Vivomove Watch Feature Comparison
There are so many great Garmin smart watch options at different price points with different features.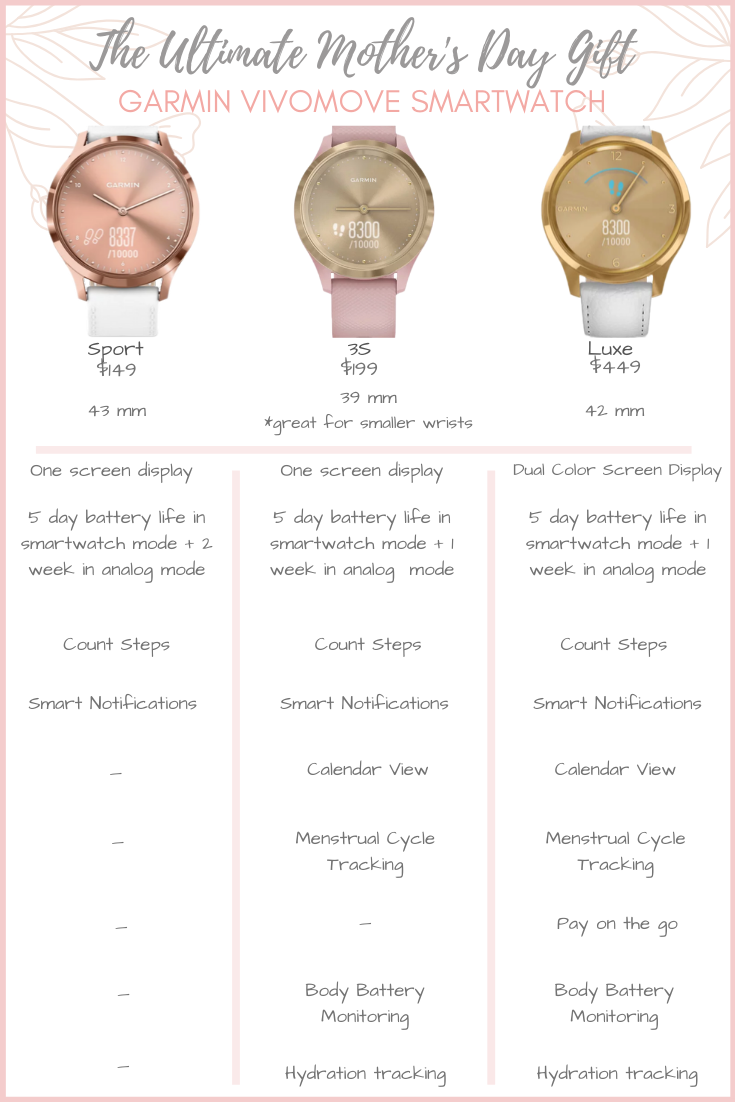 Thank you so much for visiting Blushing Rose Style blog and very special thanks to Garmin for partnering with me on this post.