Hi girls. I am naturally pretty pale, and because of that I use self -tanners and bronzing products year round. I recently discovered a few new (to me) products which together create the most beautiful summer glow!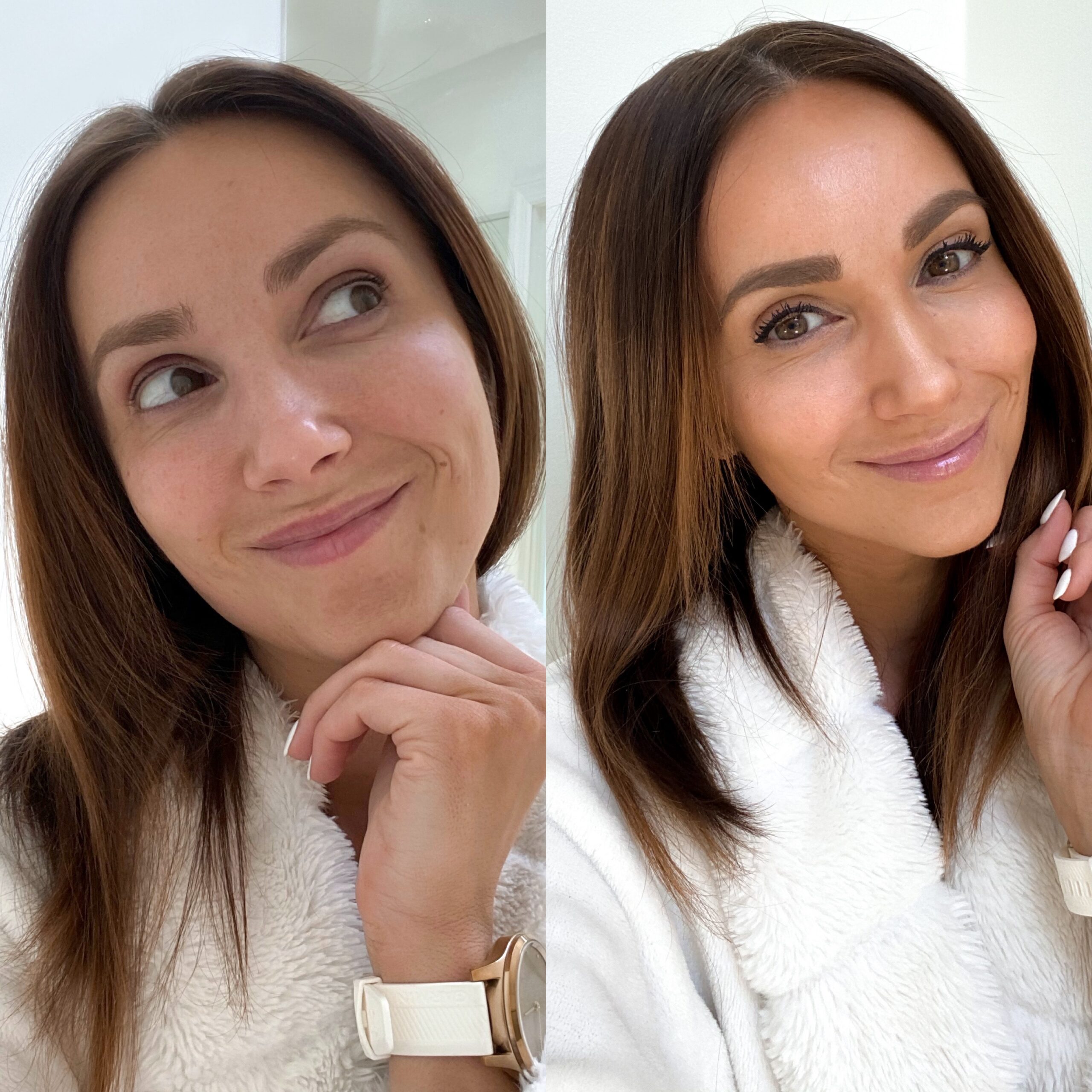 Tan- Luxe Illuminating Self-Tan Drops
I use the medium/ dark color in the Tan Luxe Illuminating Self Tan Drops. I add 3-4 drops to my moisturizer. You can use it as a part of your day-time or night-time skincare routine. Same rules apply as with any self tanner – apply evenly and wash your hands after! Color can be build-able, just add more drops or use it several days in a row. I would say on average I use the drops 3-4 times per week. I love the natural color!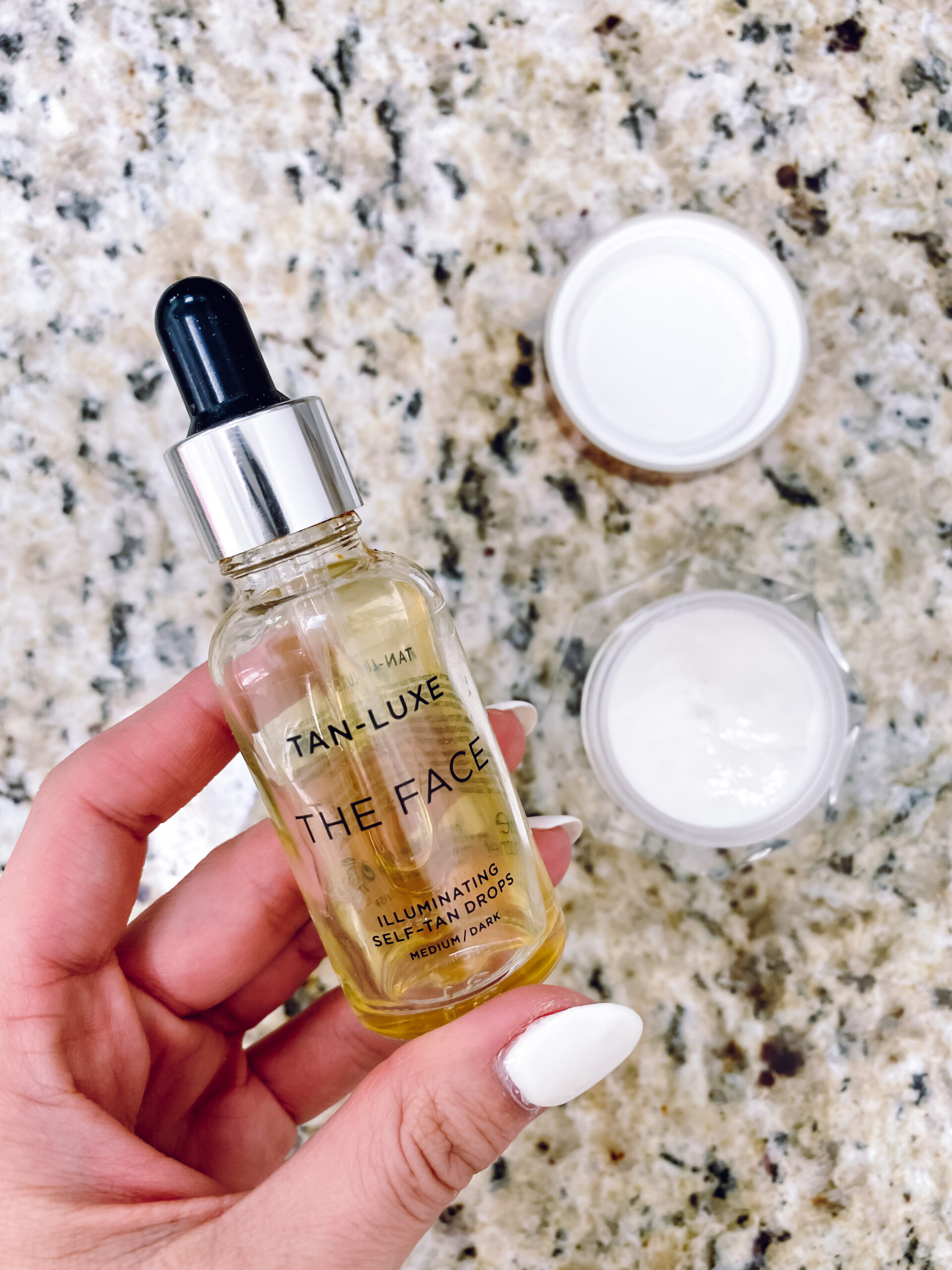 D-Bronzi Anti-Pollution Sunshine Drops & Lune + Aster CC Cream
After seeing so many beauty gurus and positive online reviews, I finally decided to try the Drunk Elephant Anti-Pollution Sunshine Drops. While I can't speak of any anti-pollution aspects of the product, I will say it gives you the most beautiful glow with just few drops. I mix it with my CC cream (my color is medium). While I have several CC creams I love. This one by Lune + Aster is perfect for everyday, it's pretty light (as far as coverage) and giver you the desired dewey finish.
Cheeks Out Bronzer and Brush
I started using the Cheeks Out Cream Bronzer in April. I have been wanting to switch to a cream formula for the summer and this was the first cream bronzer I got my hands on. I didn't have to look further because I love it! It's creamy, yet has a non greasy formula and blends easily. I have it in 3 colors : Macchiato, Hunnie Glaze and Teddy. See the swatch below. I have been using Hunnie glaze, but the more color I get from the sun, the more I'll be reaching for Teddy. Note – I only use bronzer for contouring, so I can get away with darker tones. But if you plan on using it all over your face, stick with something close (maybe a shade or two darker) to your natural skin tone.
I highly recommend using the Fenty brush, it makes blending a breeze. I apply the bronzer in the shape of number "3" to both sides of my face (hairline, temple, below cheek bones and jawline).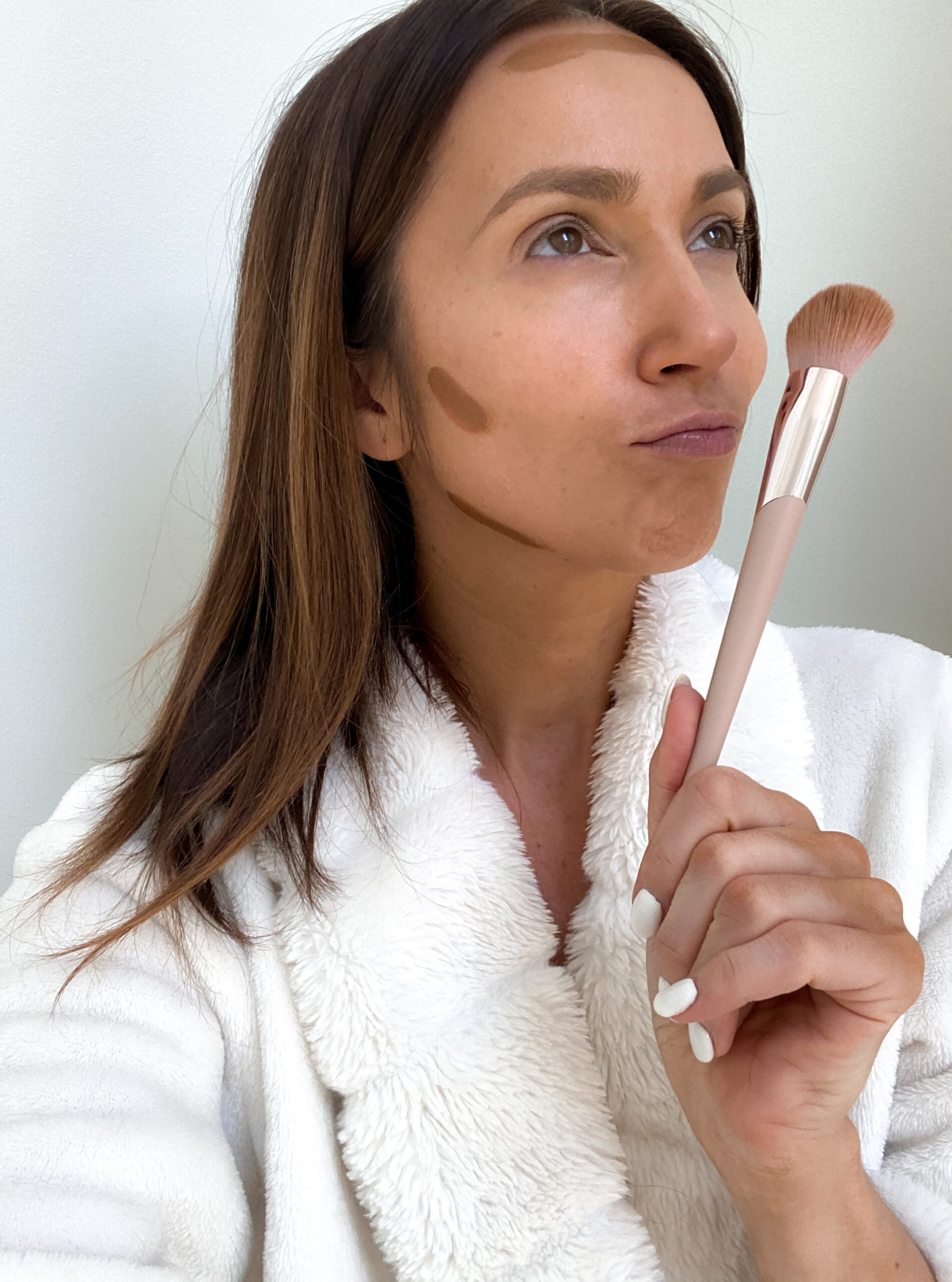 MILANI Stellar Lights Highlighting Palette in Rose Glow
I have been raving about the Milani Stellar Lights Highlighting Palette since last year. It is so beautiful and budget friendly. I swipe the brush across all 3 colors to blend. I use it across my cheek bones, bridge of my nose and right above my upper lip.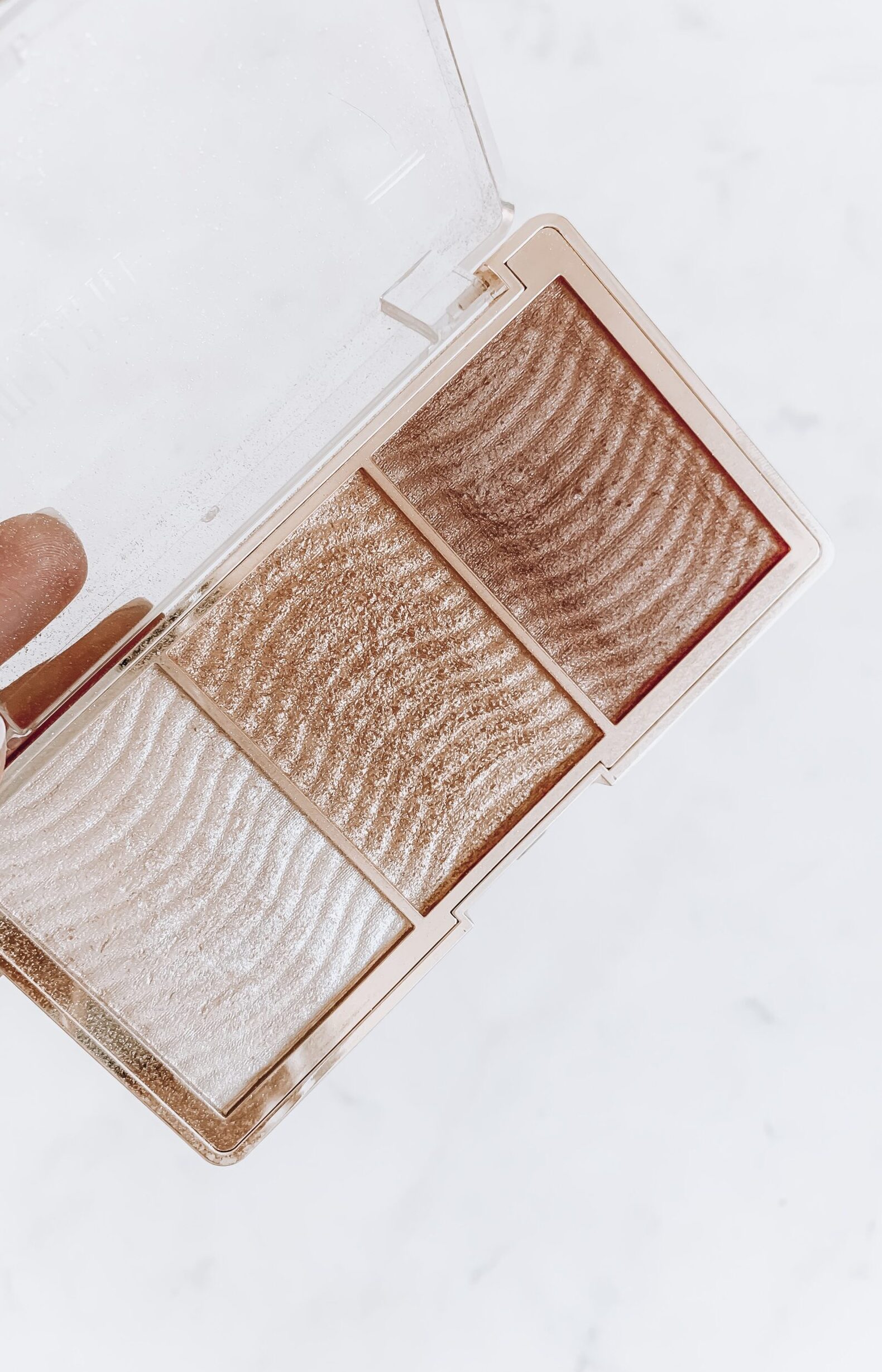 These are my 5 favorite products I use to achieve a gorgeous (and natural) summer glow. Do you have products you swear by? Sharing is caring, let me know. I love trying new things. Hope this post was helpful. Thanks so much for visiting Blushing Rose Style blog.