My house is somewhat decorated for the holidays. I started over the weekend but I still have a few small spaces left. So many of you reached out asking for recommendations on where to buy affordable holiday decor pieces. I feel like in the past, you had to spend a pretty penny to get beautiful home decor pieces. I am so glad it is no longer the case. Many big box store like Walmart and Target stepped up and have been consistently delivering amazing and affordable holiday home decor.
I am rounding up my favorite affordable holiday home decor finds. Have you started decorating yet? I know most wait until after Thanksgiving, but since we will be away in December, I really wanted to kids to enjoy the holiday feels at home.
SIGN // BLACK HOUSE // WINE GLASSES // CANDLE HOLDERS
TREE // SIGN // WREATH // MILK BOTTLE SET 
STOCKING // GLASS HOUSE // REINDEER // GARLAND
BLANKET // DOOR MAT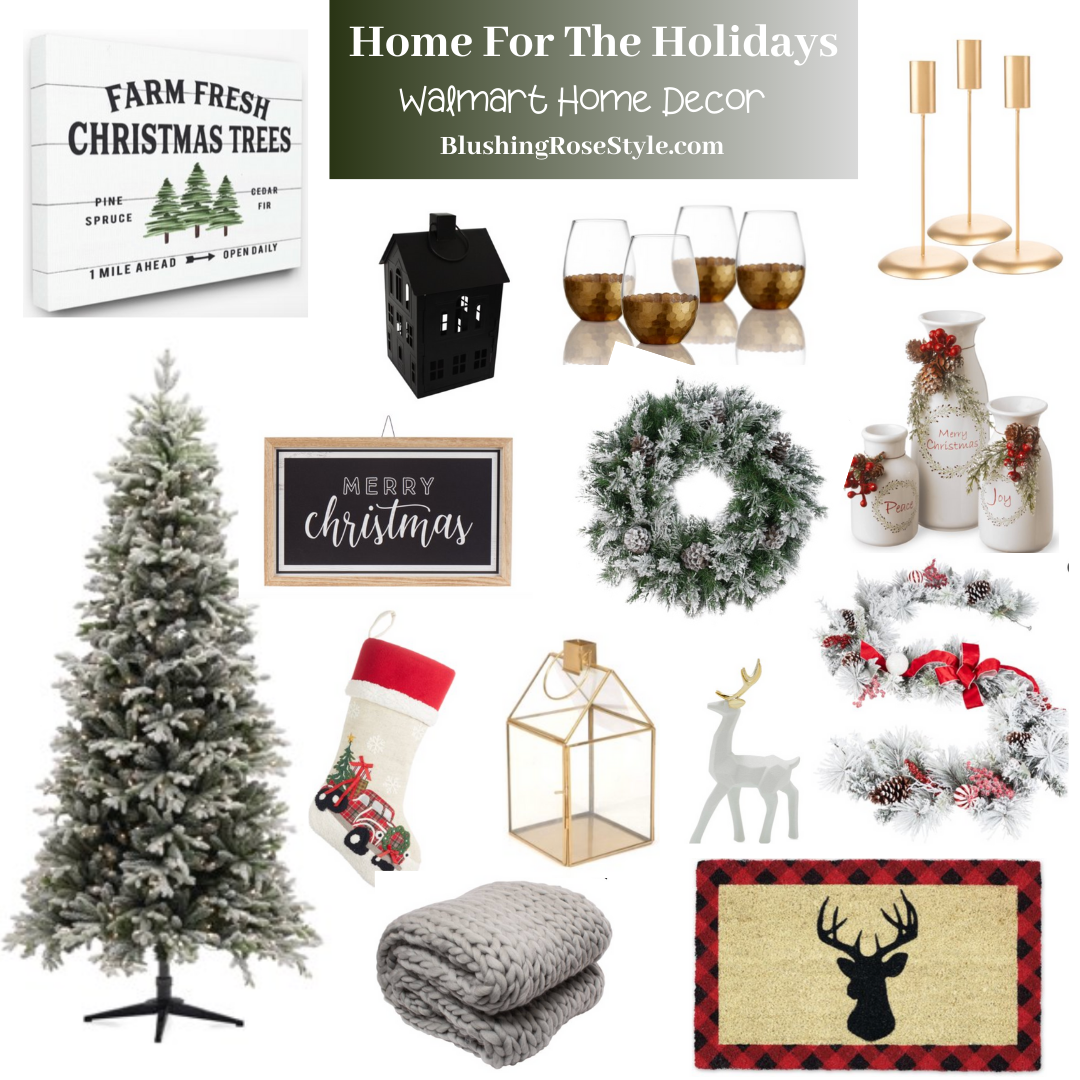 My other favorite store for holiday decor is… you guessed it – Target! I aimlessly wonder the isles multiple times per week.  I never leave empty handed, haha.
WHITE THROW // WREATH HANGER // ORNAMENT // TREE // PILLOW
RED THROW // GLASS TREE // STOCKING // DOOR MAT // WREATH // PLATE // LANTERN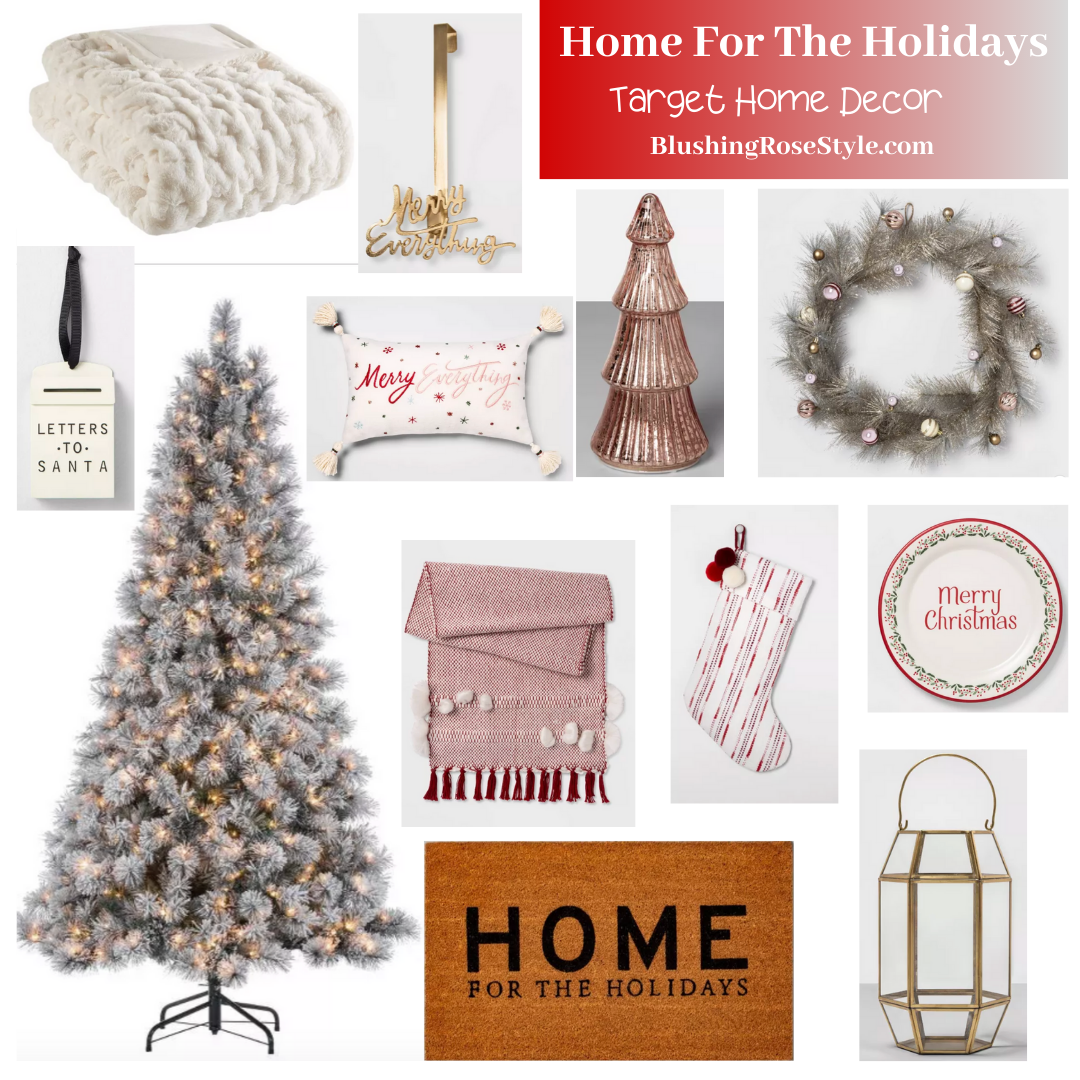 During my last trip I grabbed the new door mat and the holiday countdown calendar.
ADVENT CALENDAR // DOOR MAT // THROW BLANKET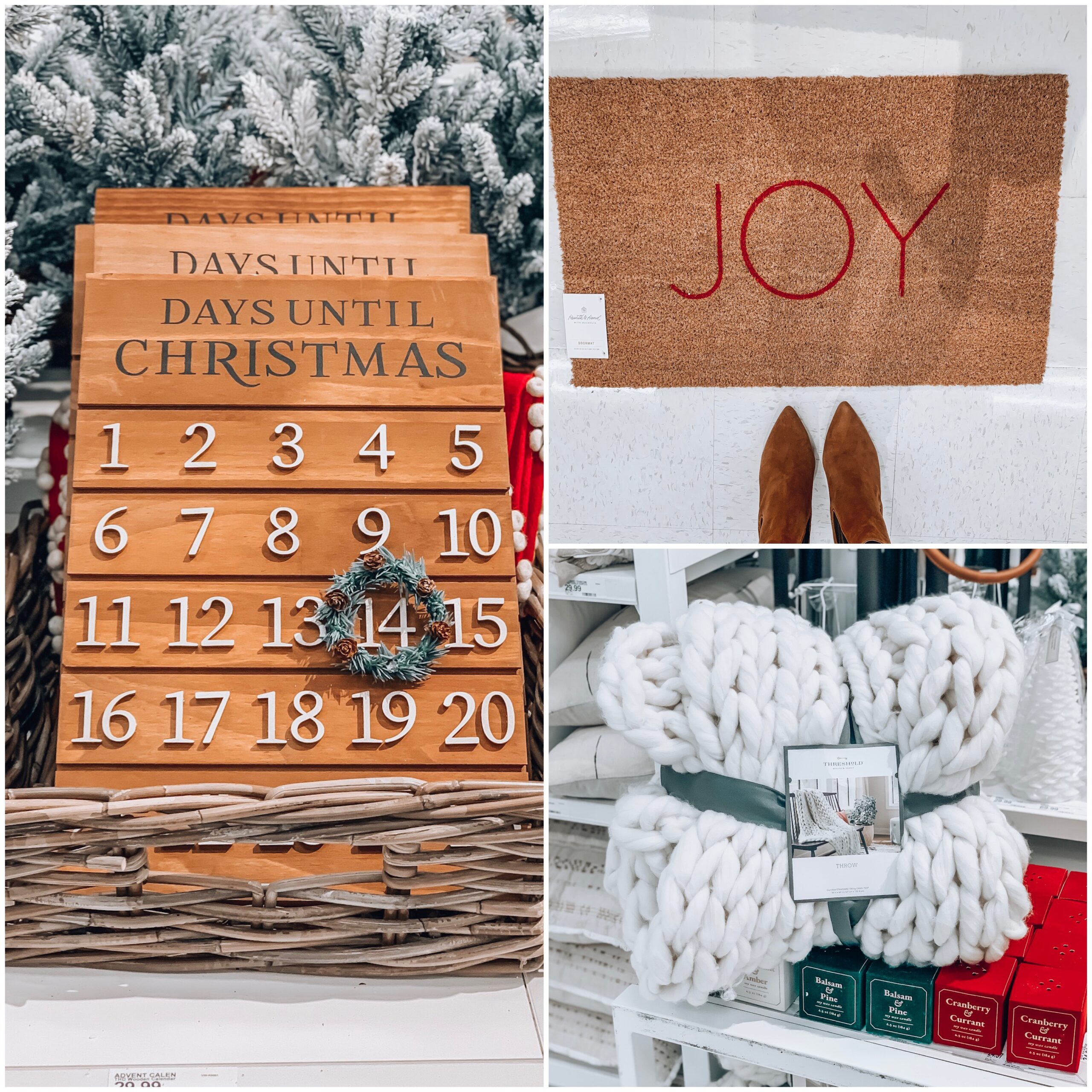 Anyone else obsessed with fun holiday mugs? If you watch my Insta stories you may have seen my weekend post. My hubby officially banned me from purchasing anymore mugs… so for now my collection is on hold. But if you're looking for affordable holiday options, here are my favorites.
STOCKING // GINGERBREAD MAN // NICE-ISH // ELF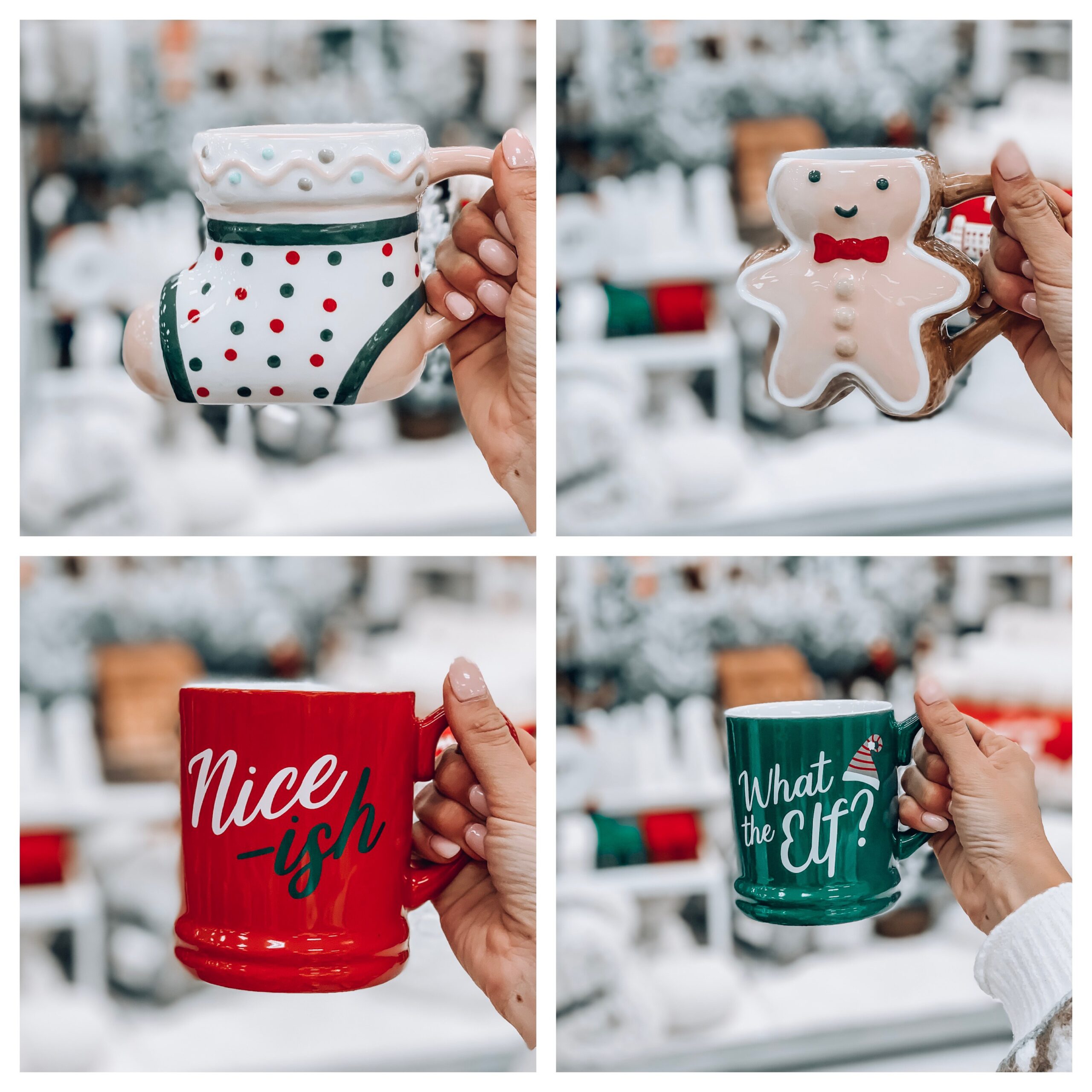 SILENT NIGHT // MORNING PERSON // MR. // MRS.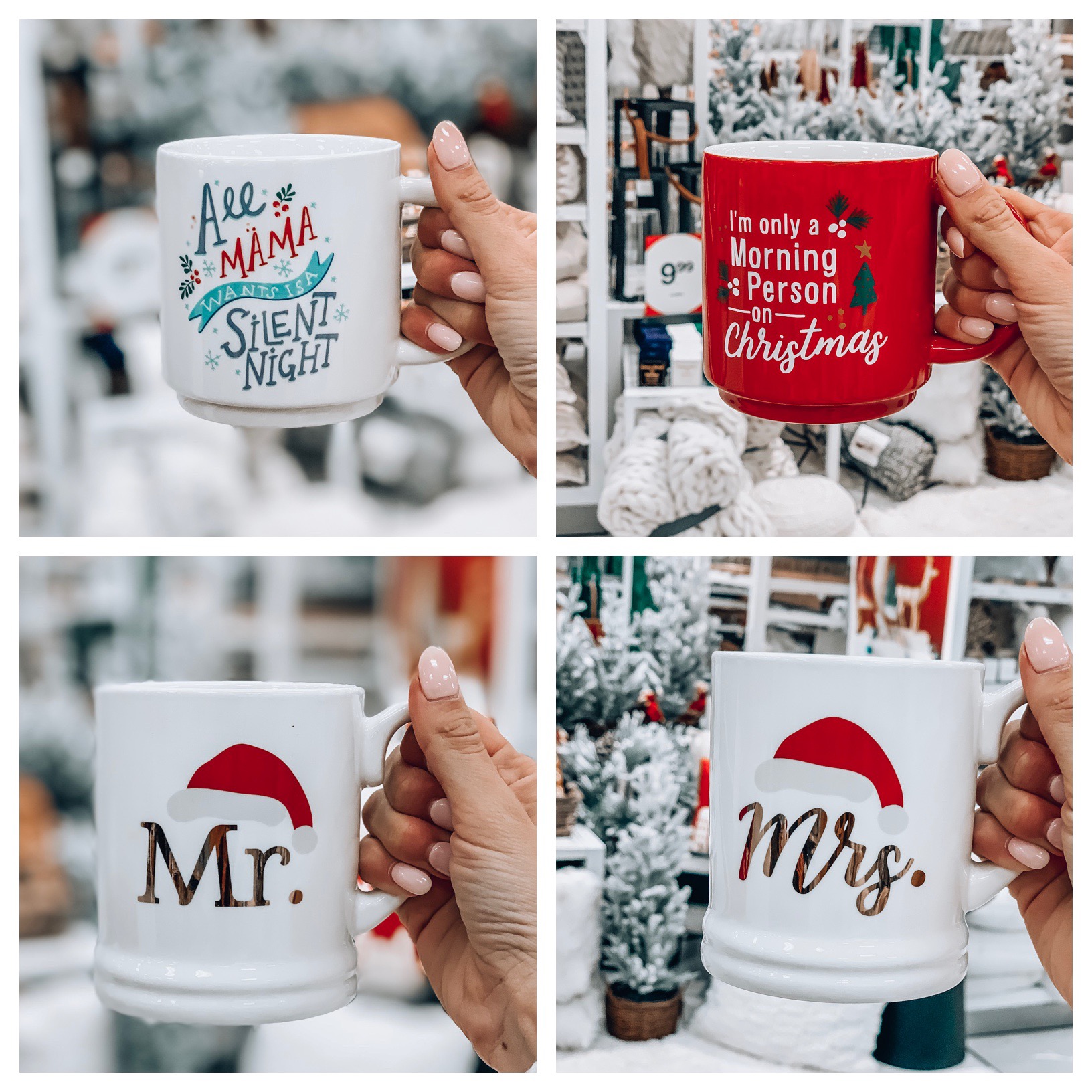 Thanks so much for visiting my blog! Make sure to tag me in any purchases and your holiday decor posts!