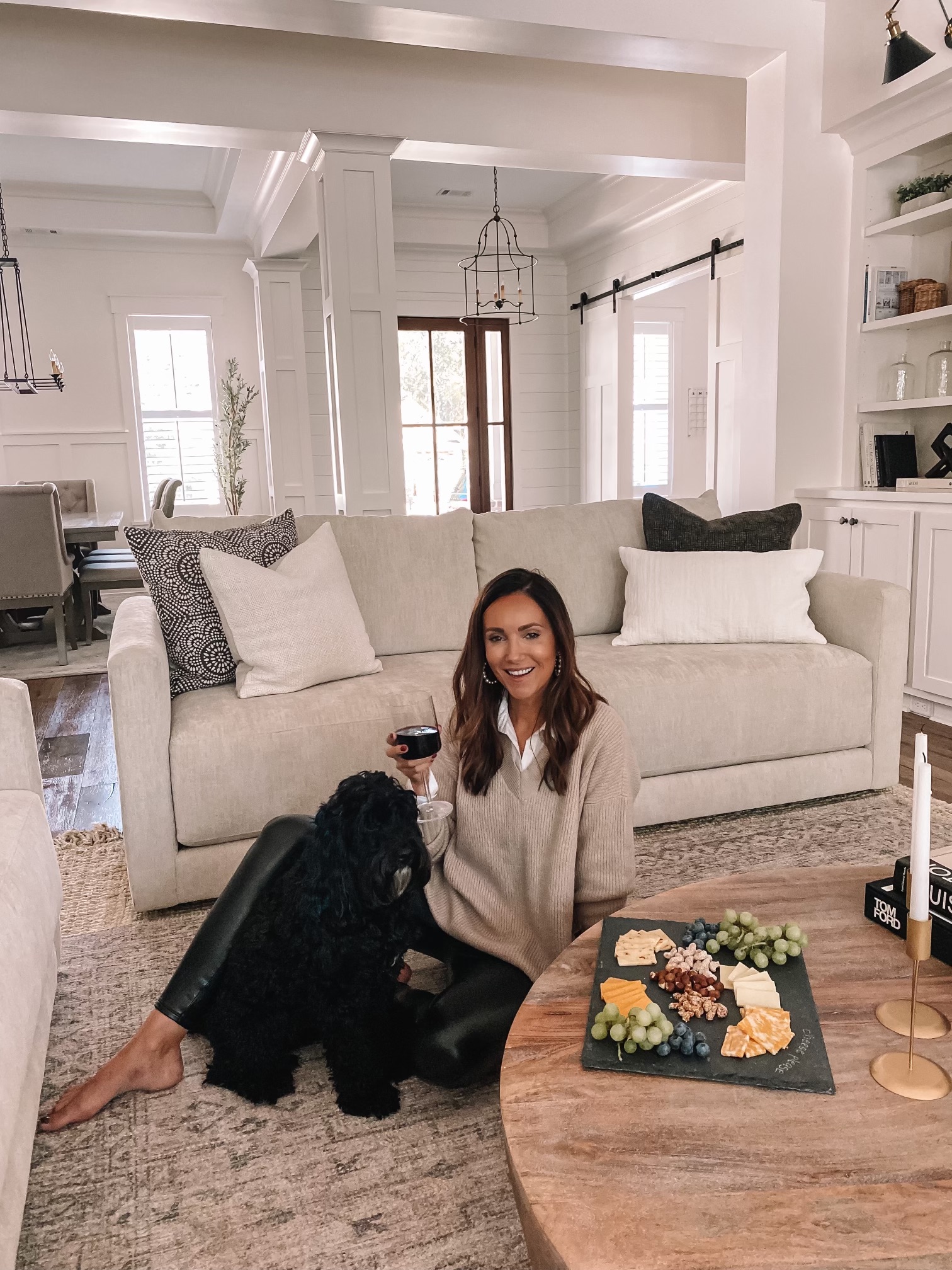 I can't believe we are entering the holiday season. From the food, to home decor and especially all the Hallmark holiday movies, it's my most favorite time of year. The season for holiday shopping has also begun, have you started yet? I know it's already getting a little crazy but Walmart is always one of my favorite places to shop for the holidays. They have an amazing selection of home decor, fashion and gift selection. Between their fast shipping and free returns, it makes it for a stress-free shopping experience.

What are your holiday plans? We don't usually travel for the holidays. My family is in Poland but I am hoping they will be able to travel here soon to visit with us. This will be our first holiday season in SC and we are so excited. I plan on going all out with the decorations. In fact, just today I ordered 2 christmas trees!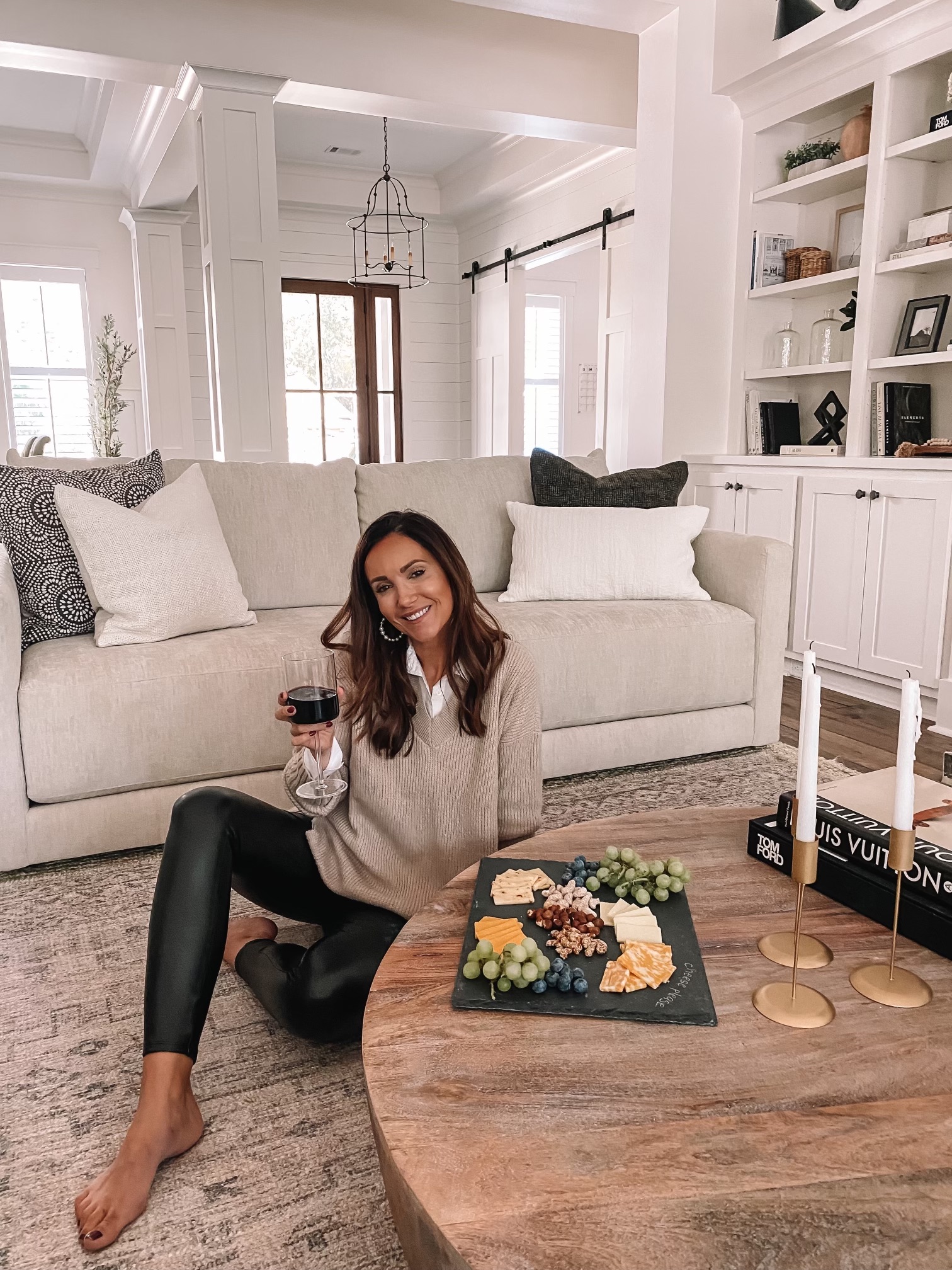 It's Friday and I am already looking forward to a glass of wine. Red or white? This time of the year, I'll take red. These wine glasses are so chic. And would make a great hostess gift! So would the slate cheese platter. Stay tuned I will be sharing more hostess and home gift ideas in the upcoming days.
cheese board // candle holders // wine glasses // white wine glasses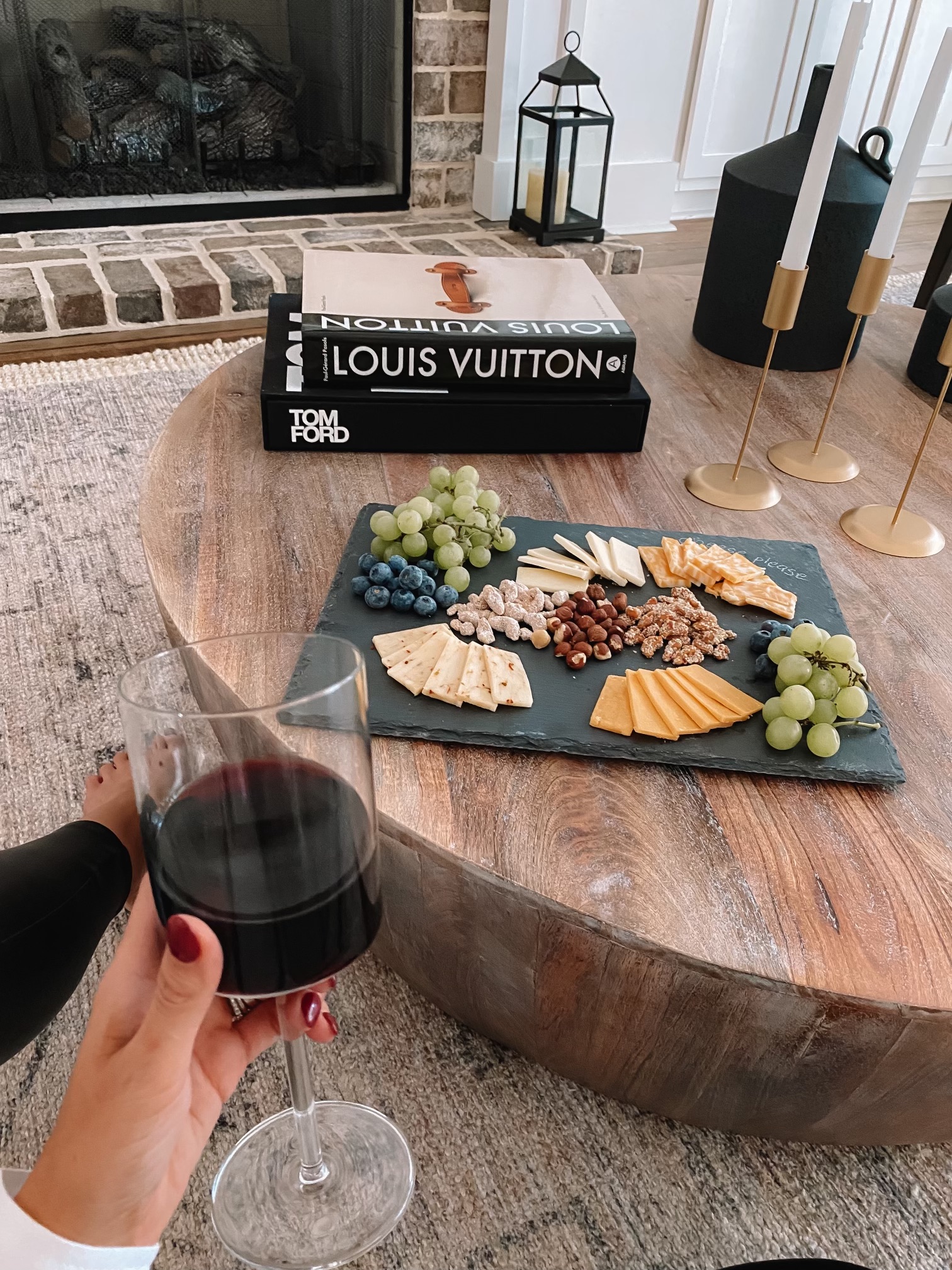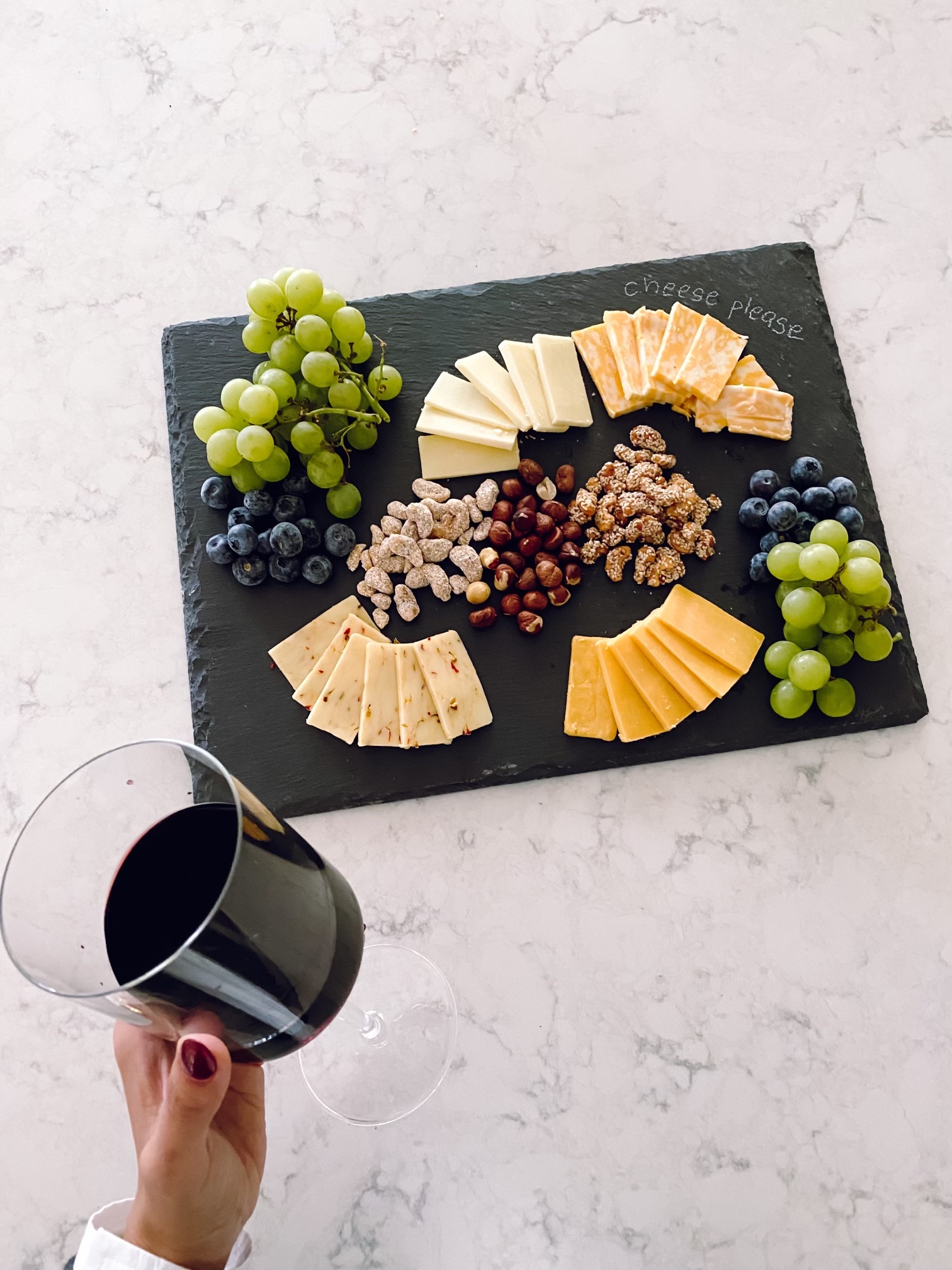 If you are gearing up for the holidays, below I'm sharing a few more favorite home decor finds. For my fall outdoor tablescape, check out THIS post. And if you are already planning for Christmas, check out the winter holiday tablescape from Walmart in THIS post.
Walmart Holiday Home Decor
From Halloween, Thanksgiving to Christmas, Walmart has you covered. Check out some of my favorite home decor finds.
BATS // SKELETON // PUMPKIN PILLOW // PLAID PILLOW
SHOT GLASSES // CANDLE HOLDERS // WELCOME SIGN
TRAY // PUMPKIN // CHECK MAT // BOO MAT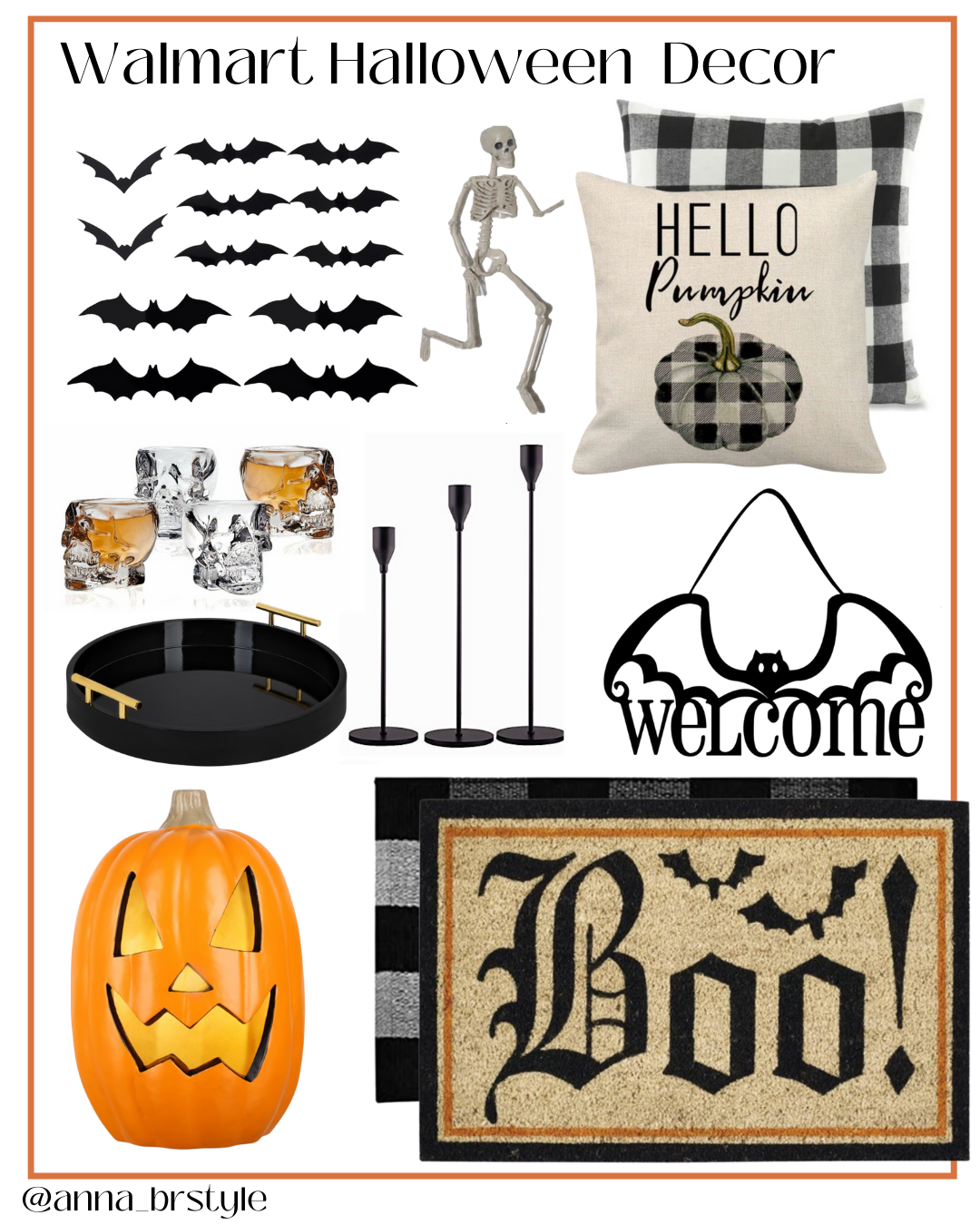 PLACEMATS // SQUARE PILLOW // OBLONG PILLOW // DINNERWARE SET
GOLD FLATWARE // PUMPKINS // GARLAND //VASES // PAMPAS// DOORMAT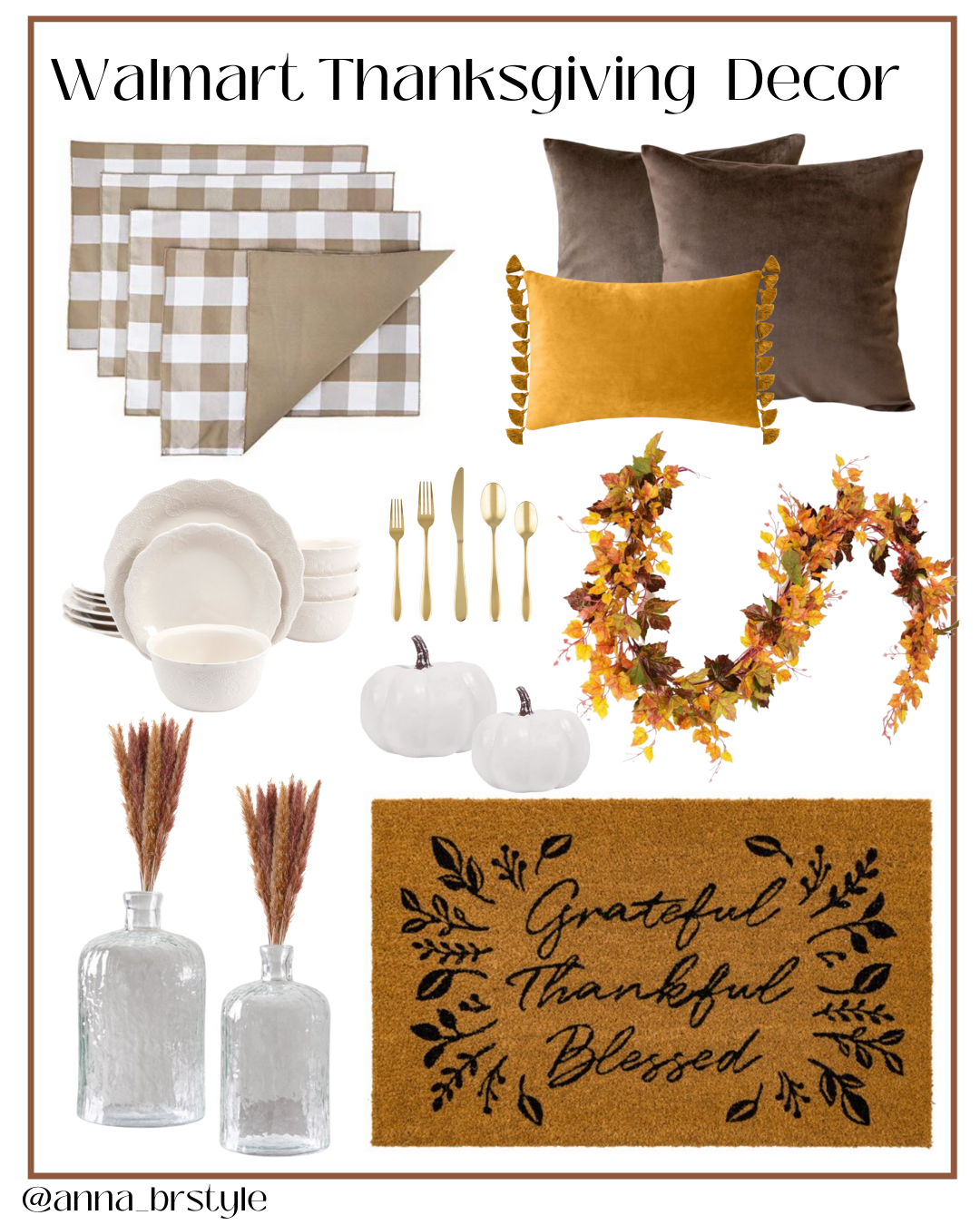 WREATH // KNIT PILLOW // SILENT NIGHT PILLOW
REINDEER NAPKIN HOLDER // STOCKING // CANDLE HOLDERS
PINECONES // LANTERN // DOORMAT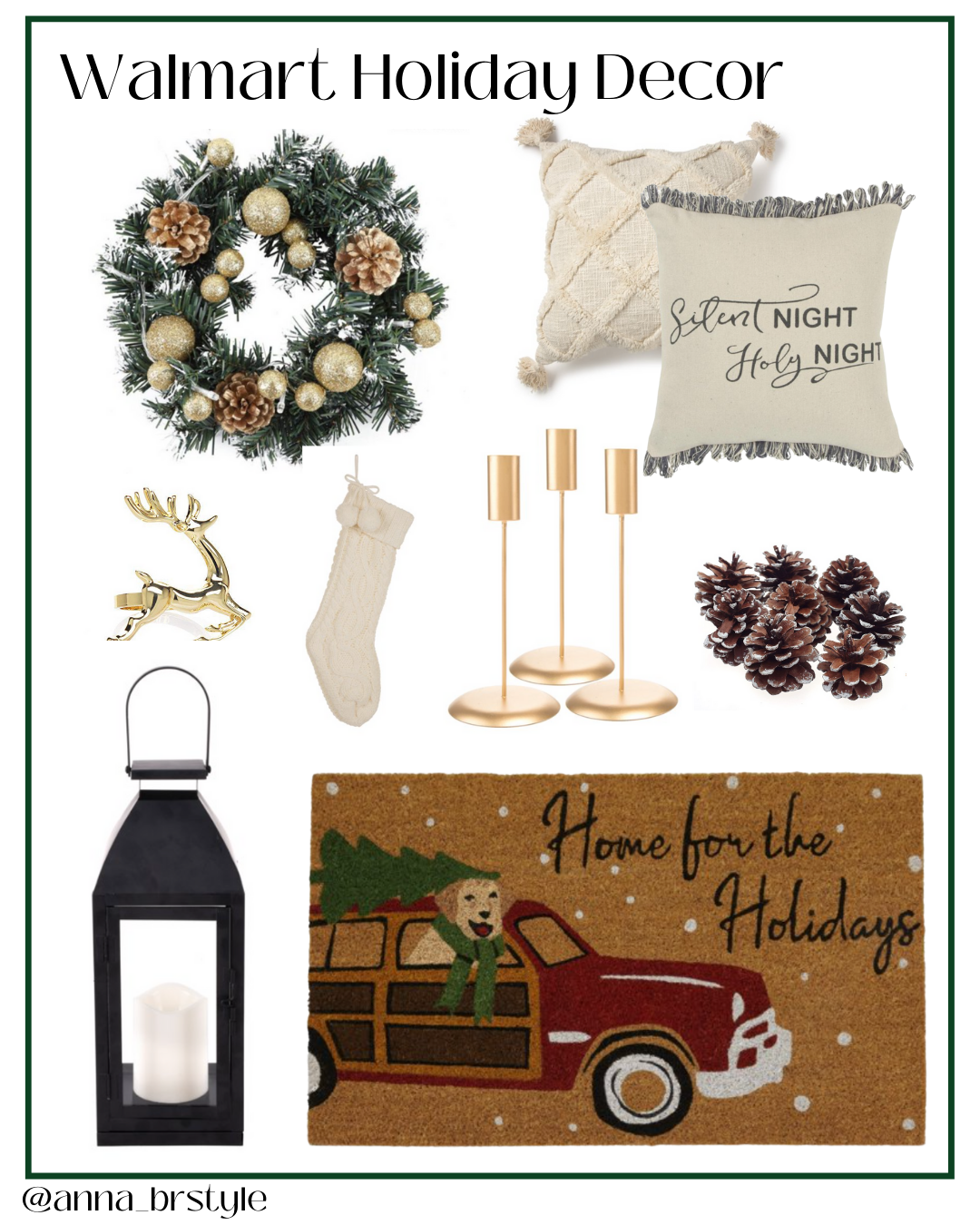 Thank you so much for visiting Blushing Rose Style blog and very special thanks to Walmart for partnering with me on this post. As always, all views and opinions are mine.