Last Friday I spent over 6 hours cleaning up my closet. When was the last time you organized your closet? It's always a daunting task, but once it's finished it feels good. From organizing, purging old things (Marie Kondo style) and making donation piles.
In case you are in need of some inspiration and ideas, I am here to help! It doesn't need to be an overwhelming experience – think of it it as cleansing for the new season. Amazon and Target are two of my favorite places to go for affordable home organization.
RELATED POSTS
Home Office Reveal // 5 Acrylic Organizers You Need To Declutter // Master Bedroom Update
Amazon Closet Organization
HANGERS // SHELF DIVIDERS // GARMENT BAGS // DRAWER ORGANIZER // STACKABLE ORGANIZER // CLEAR BINS // STORAGE BASKETS
WIRE CUBES // FOLDABLE ORGANIZER // HANGING FOLDABLE ORGANIZER // HANDBAG STORAGE // GARMENT RACK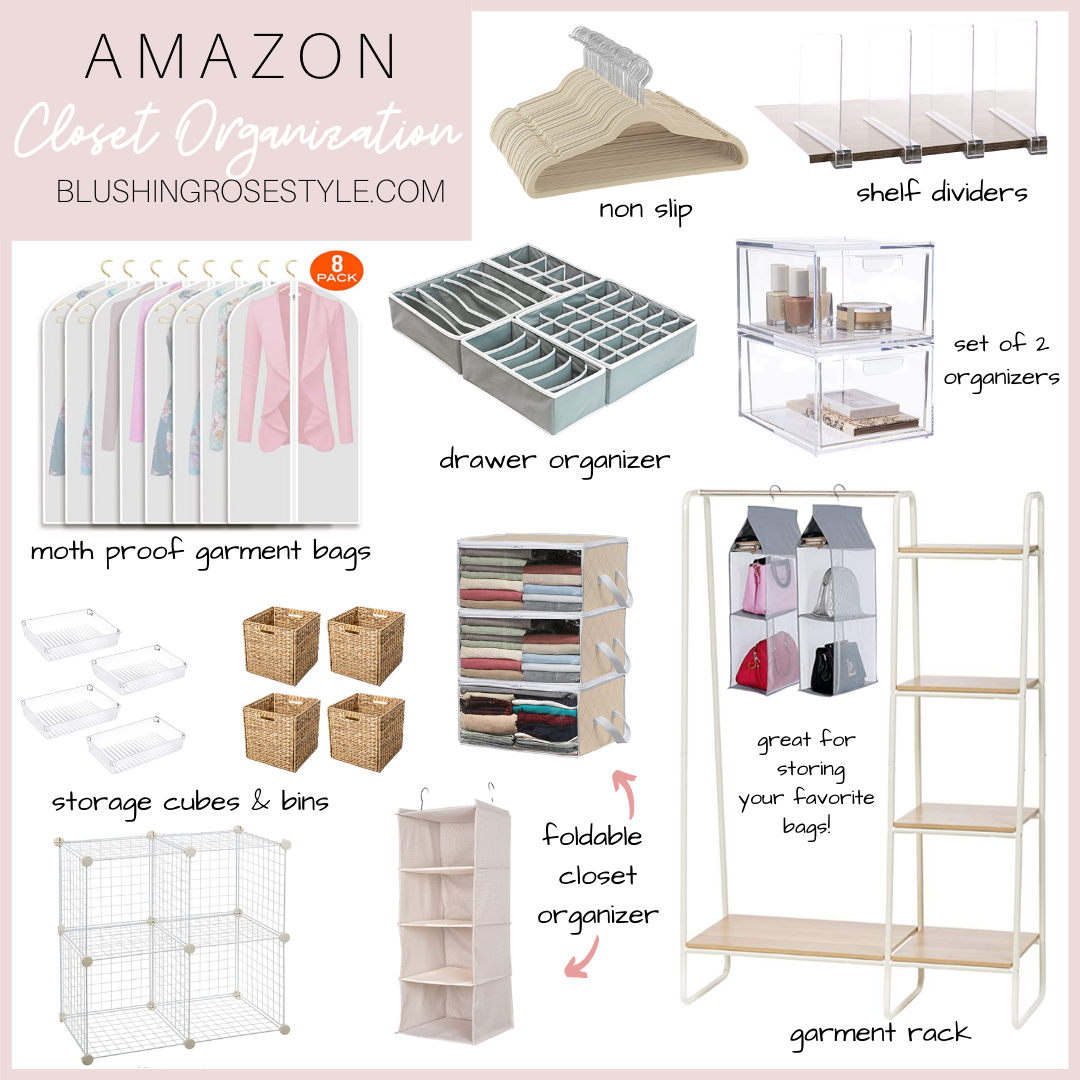 Target Closet Organization
DRAWER ORGANIZER // STORAGE BOX // HANGERS // STACKABLE SHELVES // ACRYLIC ORGANIZER // HANGING SHOE RACK
HANGING STORAGE // FOLDABLE STORAGE // BASKET // SHOE RACK // ACCESSORY RACK // GARMENT RACK // GARMENT BAG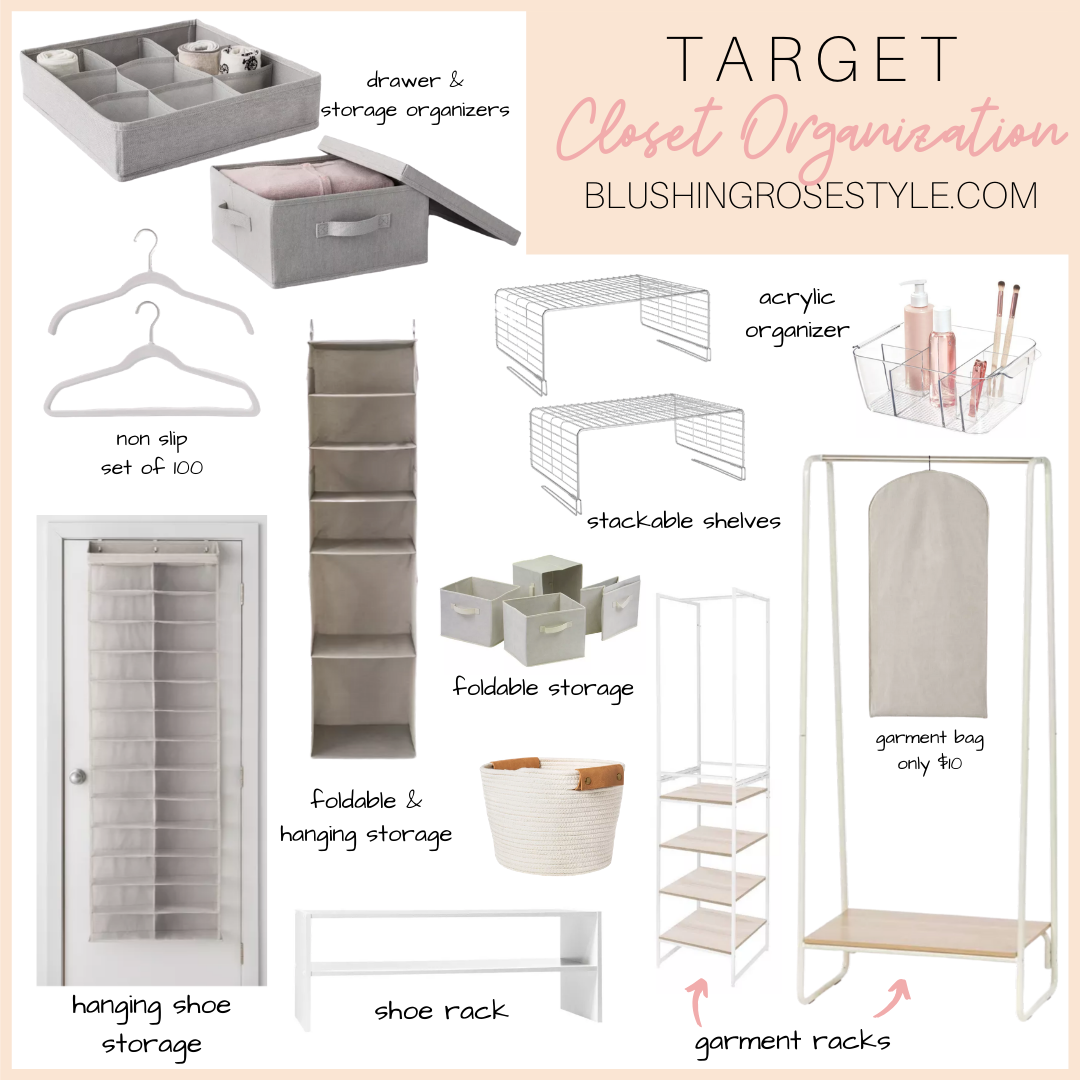 Thank you so much for visiting Blushing Rose Style Blog.