Happy Friday girls. I am back with another (long overdue) Things I Bought and Liked post. Here is where I share 5 completely random things I purchased and fell in love with. You can check out January edit of Things I Bought and Liked here.

Things I Bought and Liked
SOMA Sports Bra
This sports bra came highly recommended! I have to tell I was very skeptical because I have never owned a sports bra with hook-and eye closure. I typically wear the ones you pull over head… gosh I hope you know what I mean. But ever since I started running outside again, coming come drenched… pulling the sweaty, tight sports bra over your head is a workout on its own. I decided to snag the seamless ballet back bra, and I love it. The fabric is incredibly soft and comfy. The straps are adjustable and the back closure is really a game changer.It is recommended for low to medium impact activities, but since I am small chested, it worked for running as well.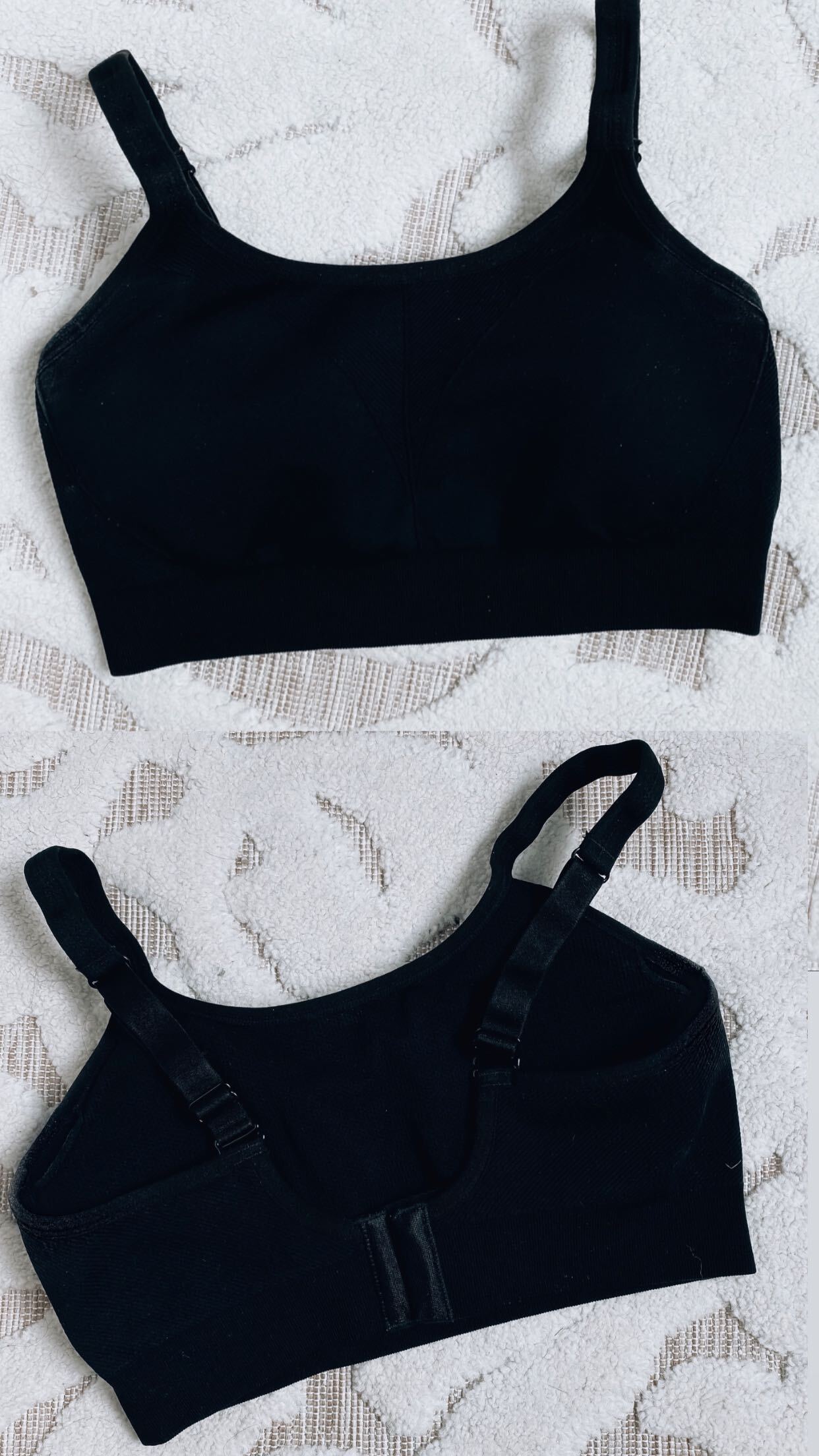 Frank Body Coconut Coffee Scrub
The end of shopping aisle marketing trick worked for me! I saw these colorful bags of body scrubs at the end of the makeup aisle and the rest is history. There are quite a few to choose from, I opted for the coconut coffee scrub… the antibacterial properties of the coconut oil won me over. I had some breakouts on my back and wanted to address that issue as well. So here's the scoop – the scrub is amazing, the scent is wonderful but not overpowering. It will leave your skin soft and smooth, but not oily. Many body scrubs are super greasy and leave the residue on your skin, not the case here. Although the scent is amazing, no worries it will not leave you smelling like a cup of joe. One thing to note, it will leave your shower MESSY. Not an issue for me as we have the handheld adjustable head so I can easily clean it up in seconds. I did want to warn you though. Overall, one amazing scrub, and I just bought the second bag.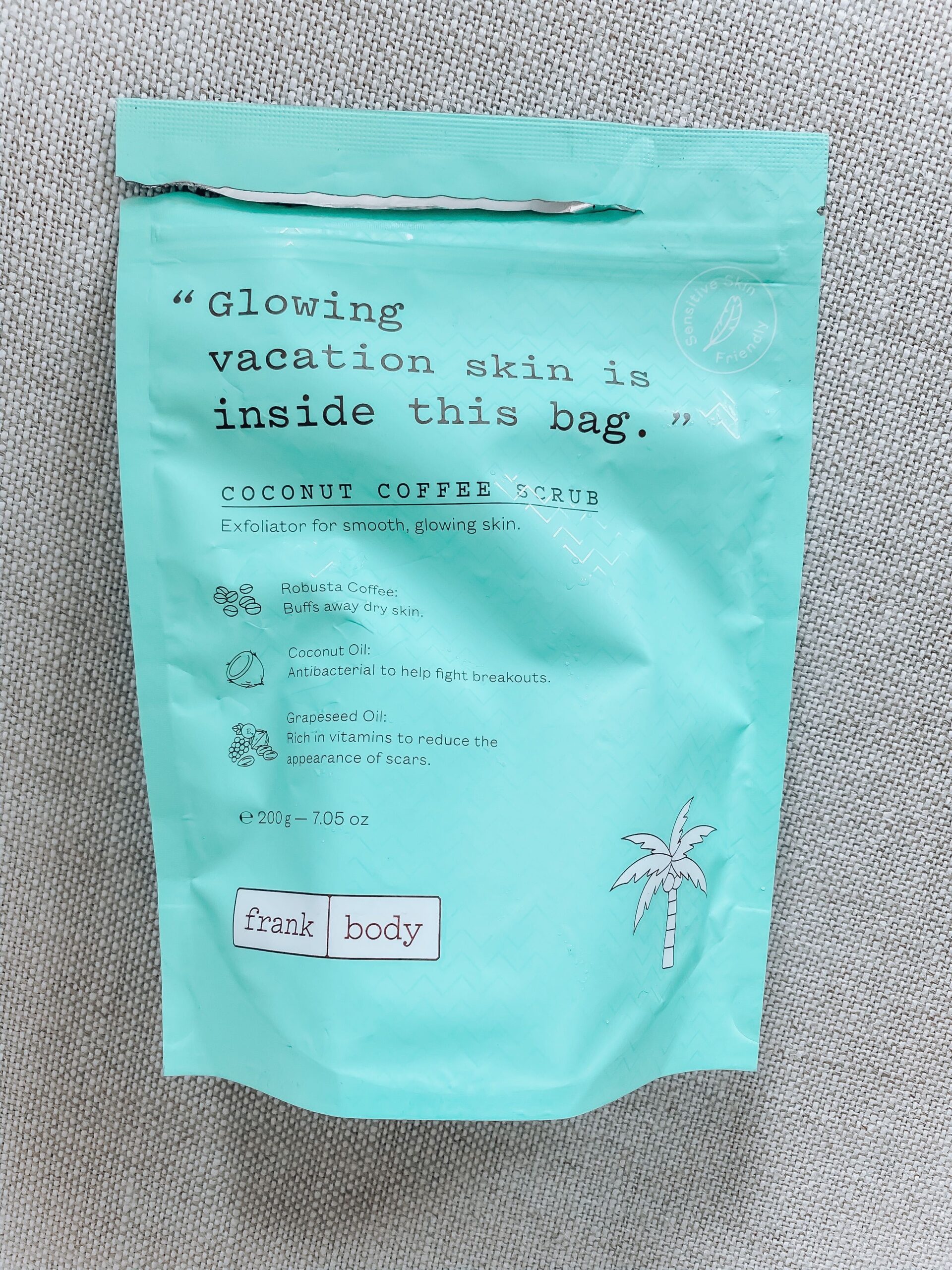 Traeger Grill
Ok… totally didn't think I would be posting a wood pellet grill on my fashion blog. But this bad boy deserves a spot here! So this was my Mother's Day gift. I know house appliances make odd gifts… but I love all the kitchen gadgets I've collected over the years (KitchenAid mixer, Vitmix blender, All-clad pots and pans – these were all holiday gifts). Anyways, we have been thinking about getting Traeger for quite some time. And since we've been confined at home, with limited access to restaurants and take-outs, there was no better time to invest. We have been using it several times a week. So far huge success on every recipe we've tried. The ribs are soooo good. In John's words "best ribs ever".  John did all the research on what model to buy, there are quite a few to choose from. Btw, it would make an amazing Father's Day gift!

Drunk Elephant Sunshine Drops
I think I have seen every beauty guru out there recommending the Drunk Elephant Anti-pollution serum. I am not the one to follow the masses but… after months and months of seeing it everywhere, I finally ordered it. I have been using it for about 4 weeks now. While I can't speak of the anti-pollution and environmental stressor defense properties… I can tell you, it gives my skin the most gorgeous glow. It also helps with the appearance of fine lines. I am really excited to see the long term benefits of using this serum. You can also read about my favorite products for achieving gorgeous summer glow in THIS post.
Scrub-stick
Yep… I know you're thinking … what the heck is a scrub-stick? Long story short, it's a lip scrub in a form of a lipstick. My lips have been going through something. They have been notoriously dry for some time now. Most likely due to my clear braces (heard it's one of side effects) and partly from being stuck at home. I have been using the Awake night lip mask and it's truly amazing. Best lip mask ever. But I also wanted to add a gentle scrub to smooth the skin. OMG! this scrub-stick by Fenty is legit. First of all, mess free. You swipe it over your lips back and forth. The apricot seed scrubbers exfoliate and leave your lips so soft and not greasy. I wipe off the excess with a damp towel. One of my favorite beauty products ever!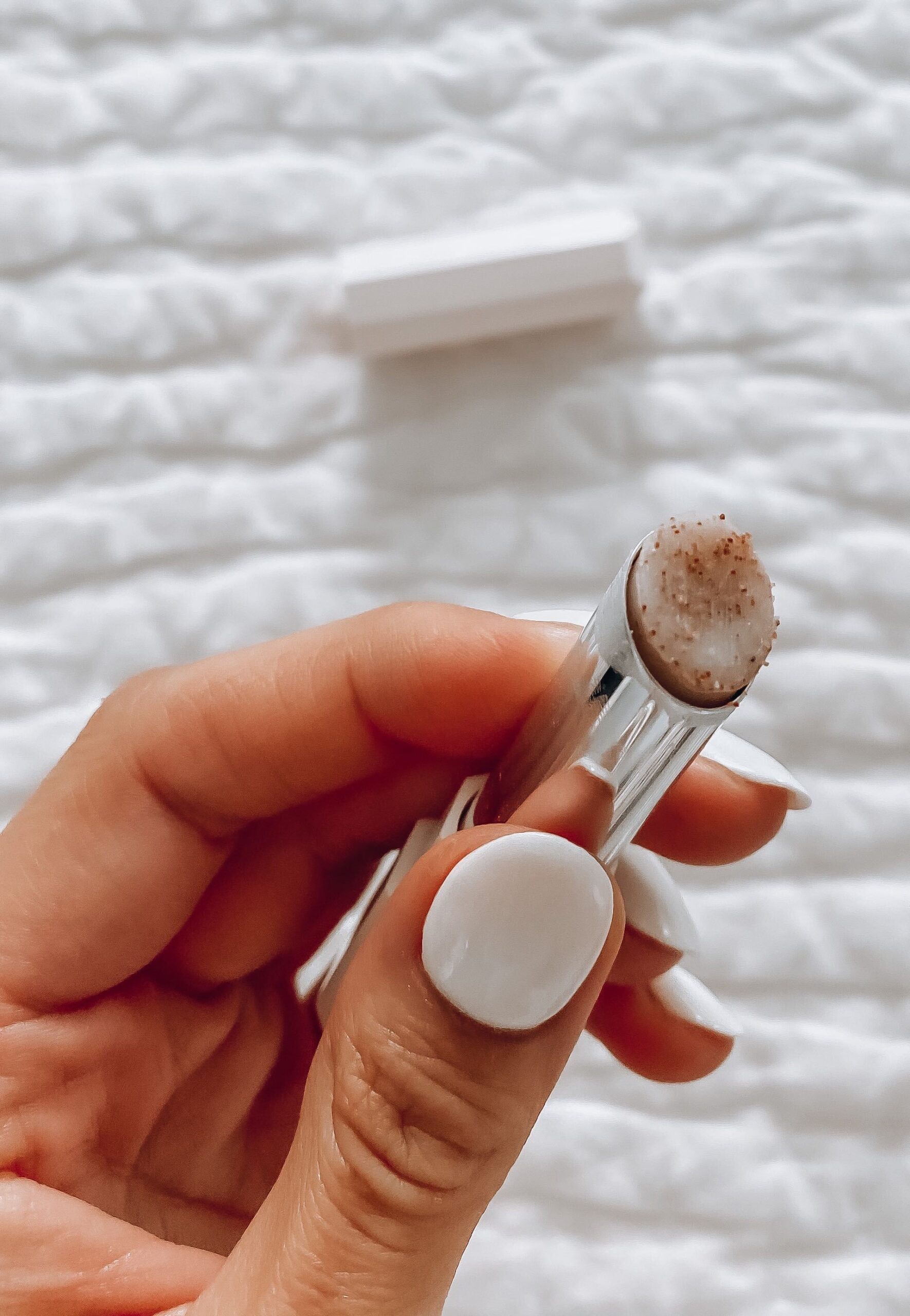 Thanks so much for visiting Blushing Rose Style blog.