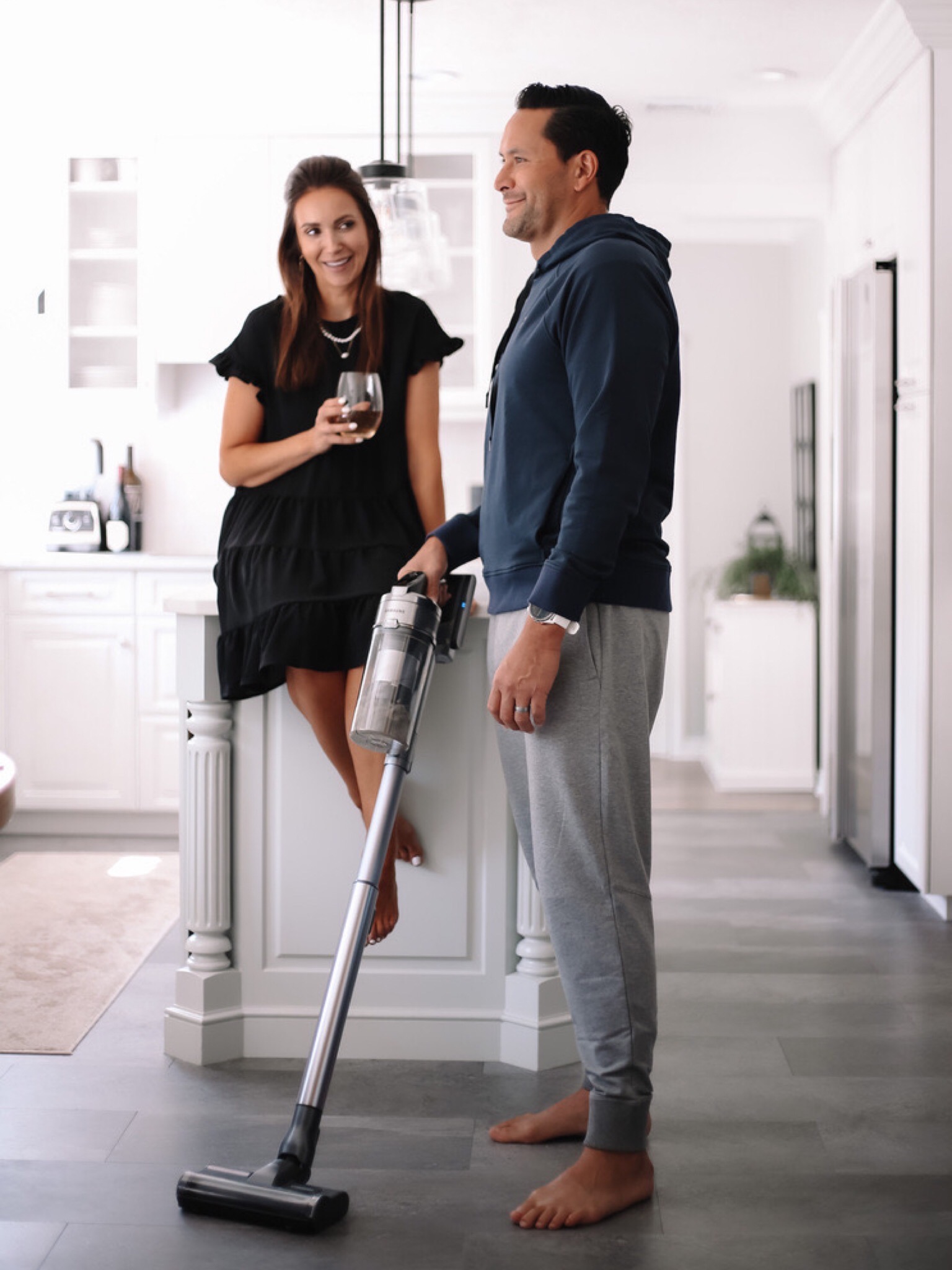 Can you guess who does most of the cleaning in our house? haha. We have tried all different cordless vacuums on the market and recently we got the Samsung Jet 90 cordless stick vacuum. Since John does most of the cleaning, I had him test it out and give his full review. Needless to say, he was very impressed.
The vacuum comes with a charging station and attachments including two brush heads. One for hardwood and tile, the other for carpet. The removable battery lasts up to 60 minutes and can be swapped for a spare. The vacuum was very easy to put together, right out of the box.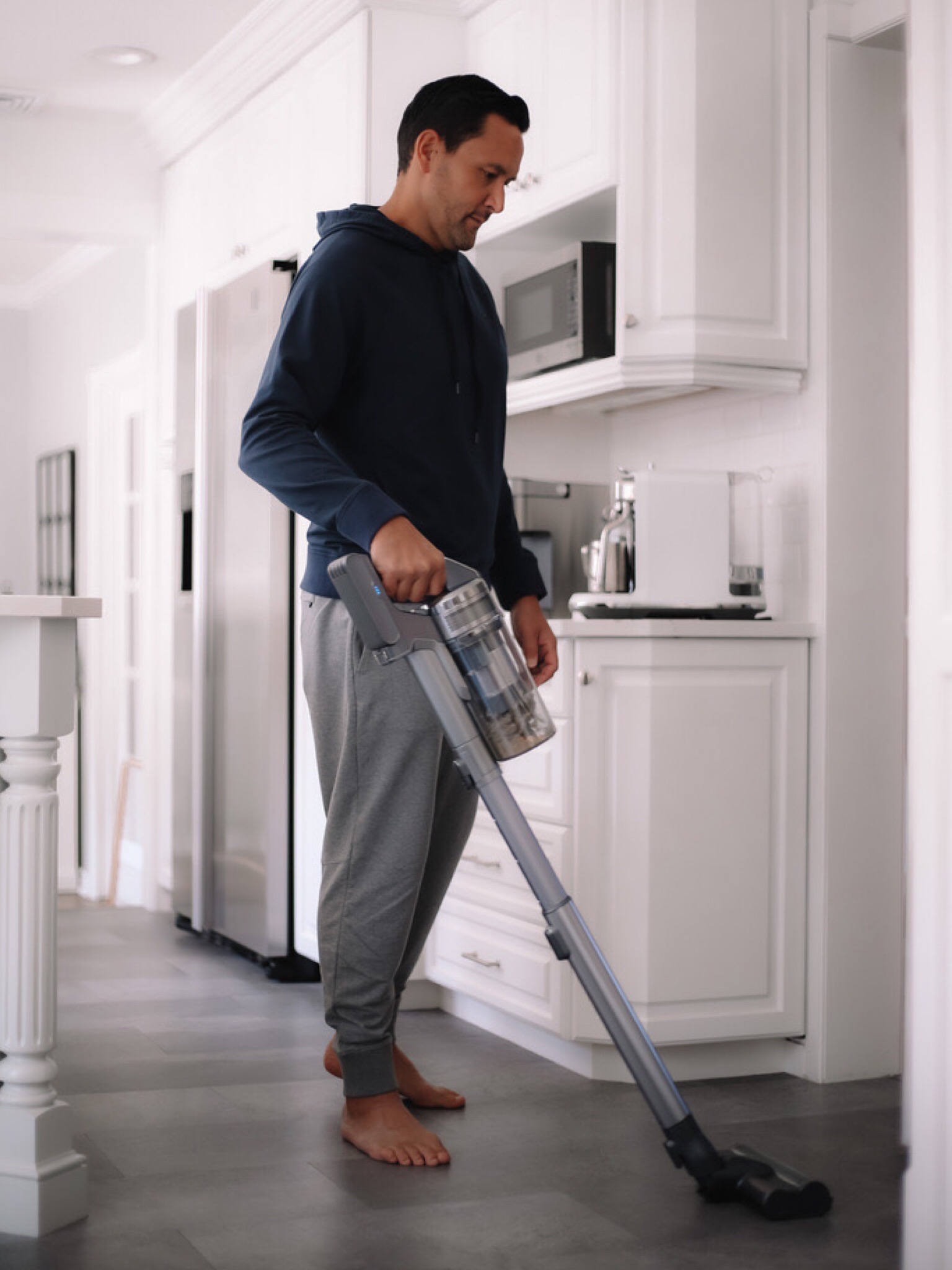 Favorite Features of the Jet 90 Stick Vacuum
Comes with a bundle of attachments so you can use on all fabrics and use for small spaces
Two different brush heads: one of carpet, one for hard floor / tile
Brush heads are very easy to remove and clean compared to other similar vacuums on the market
Telescopic light body makes it easy to adjust the length
The dust bin is dishwasher safe
Digital display makes it easy to check notifications including power level and alerts such as airflow issues, clogs, missing filter and more
There are different varieties of the Jet Stick at all price points. This version of the Jet 90 includes a cleaning station. Which with that accessory allows you to easily clean out the body of the dust bin automatically. https://mommabe.com You can also purchase the cleaning station separately. The Samsung Jet 70 Pet Cordless is a light weight smaller vacuum. Right now you can save up to 35% off on Jet Stick Vacuums and Clean Station Bundles here.

Thank you so much for visiting Blushing Rose Style blog.