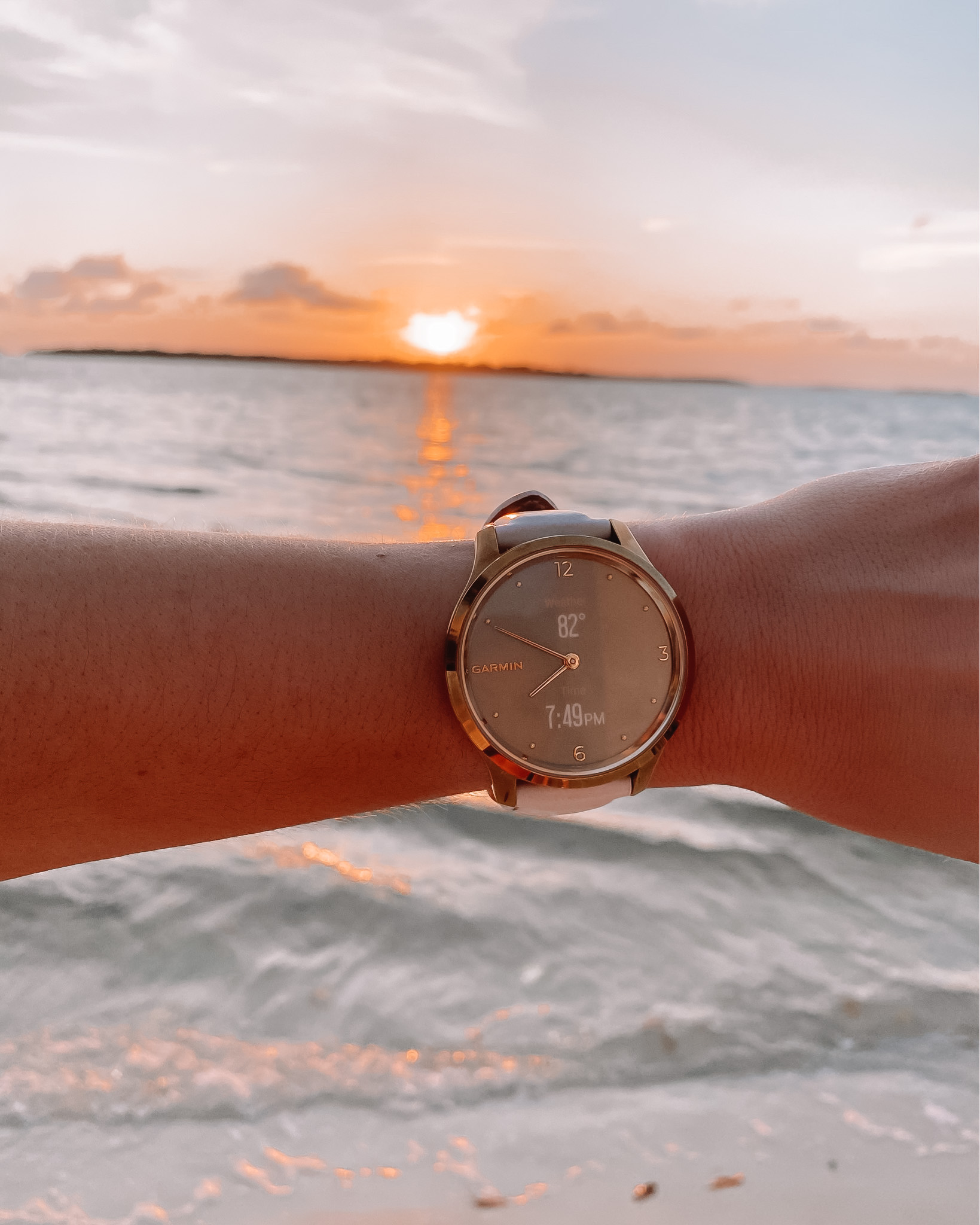 Eeek I am so excited Michelle got a new Garmin watch. We are a big Garmin fam & loyalists around here. John, the kids, me and Michelle- we are all loving our watches.
You know I have been rocking Vivomove Luxe for close to 2 years now. Michelle had the Vivomove HR but we were both eyeing the new Lily watch. And she got it first. Now I want one even more, not only is it totally adorable but also super functional. But before I can get my hands on it, we wanted to share a quick review of Michelle's watch.
Garmin Lily -Michelle's New Watch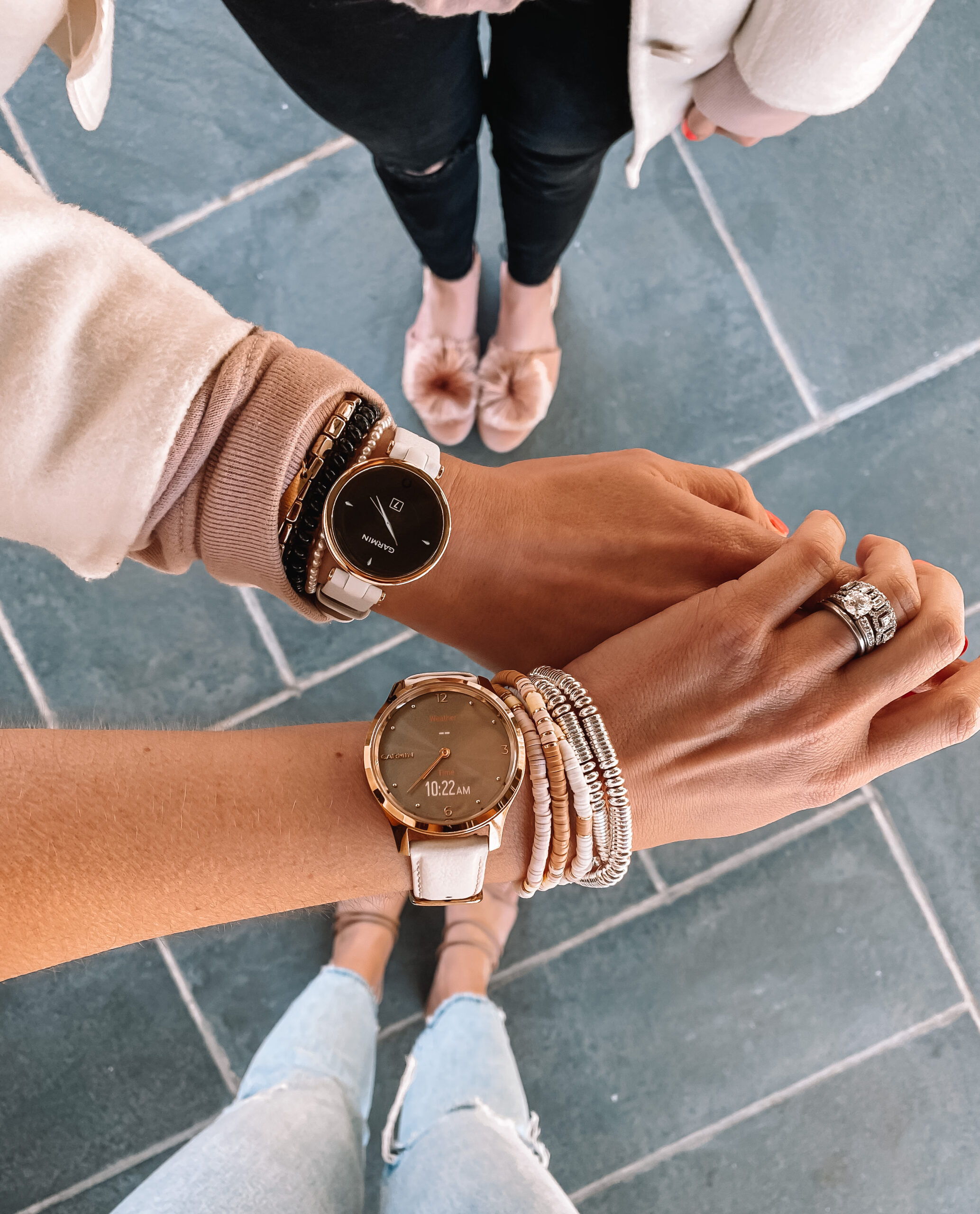 I still love my Vivomove Luxe watch and it's size. Even though I have tiny wrists, the 42mm work well. It looks so good – it's like a piece of (functional) jewelry.
But I know many of you girls were looking for a more petite watch, so I think Lily would be perfect. The watch face is just under 34 mm. And it's also available at lower price point vs Luxe.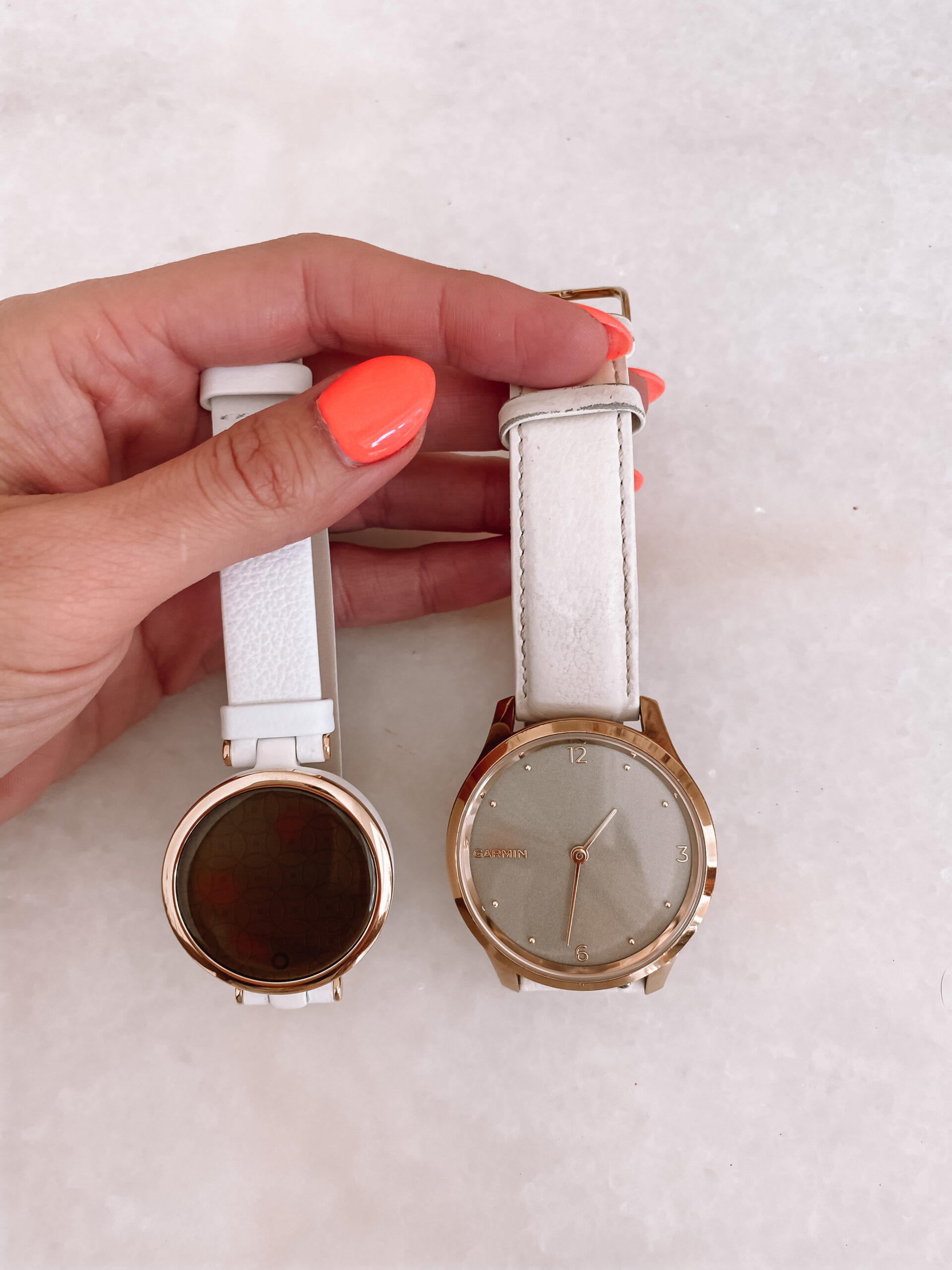 You can get it in the sport version with silicone band or classic with leather. Each watch has a different patterned lens which is so fun and just like my Luxe, it is a touchscreen display. The Lily displays are grayscale.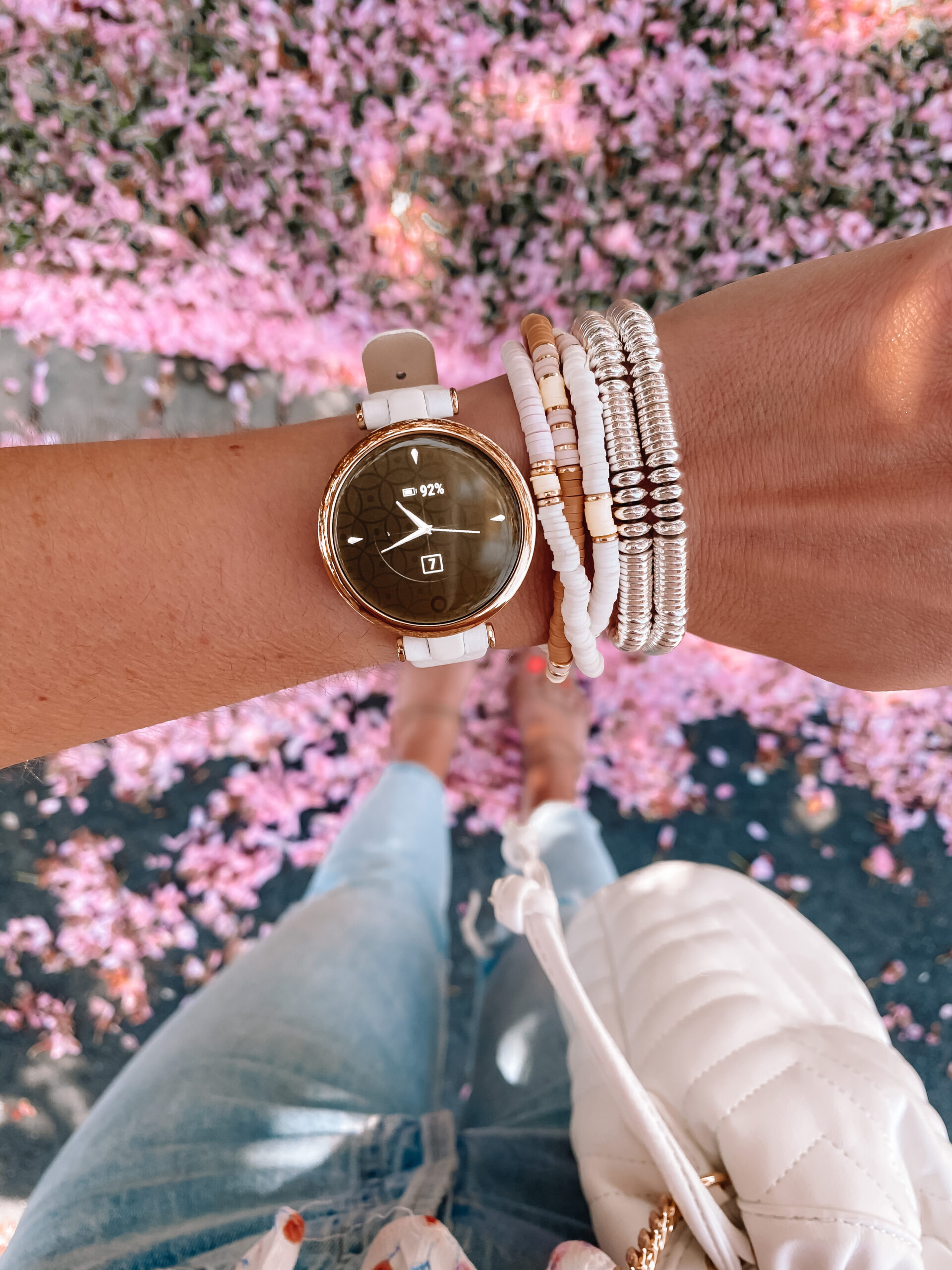 If you have a smartphone (at this point who doesn't, right?) you can connect it to your watch and you'd be able to view messages, calendar, alerts and reminders.
I am not big on fitness stats – I mostly use my watch for its good looks hehe- but I still love tracking my steps, HR during workouts. And just like with my Vivomove Luxe, Lily offers access to tracking your sleep, stress and energy levels.
Lily's Most Popular Features:
heart rate
body battery
stress tracking
menstrual cycle tracking
hydration
respiration tracking
pulse Ox
sleep monitoring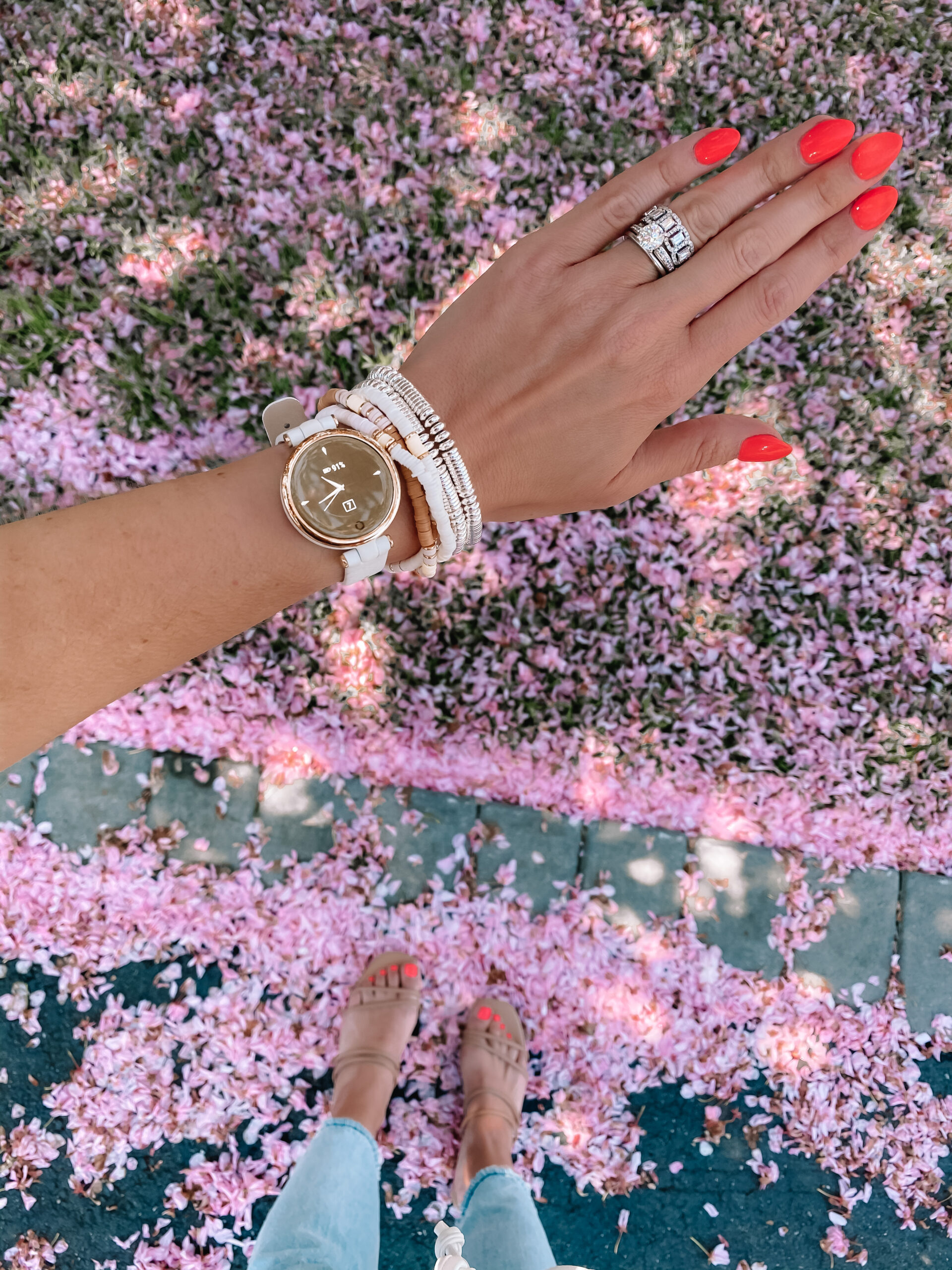 Other Watches On Sale
For full review of Garmin Vivomove Luxe features visit THIS post, and for Garmin Venu Sq review visit THIS post.

Thank you so much for visiting Blushing Rose Style blog and very special thanks to Garmin for partnering with me on this post. As always, all views and opinions are mine.