LTK Sale is here – you can save on you favorite brands. If you follow me on the LTK app, all the looks and my top picks from your favorite retailers are saved there as well. If you don't have the app – I recommend downloading it from the app store. You can screenshot any of my pics and get instant shopping links, you can search my posts for links i.e. type in "new balance sneaker" and it will pull up all my posts with these. But… if you are still not sold on getting this free app, here are my top pics from the sale and the discount codes you need to shop.
LTK Sale – Participating Brands
Abercrombie & Fitch – 25% off site wide
Code:LTKAF2021
excludes kids merchandise, multipacks, fragrance, cologne, body care, face masks, Suede, Leather, Down, Cashmere, watches, Justice Collection, Best Dressed Guest Collection
Colleen Rothschild – 25% off site wide
Code: LTKSPRING
Express – $10 off $100
Code: 6560
Elemis – 20% off sitewide
Code: SPRINGLTK20
It Cosmetics – 35% off sitewide
Code: LIKEIT
Madewell – $25 off $125
Code: LTKDAY
Quay – 20% off sitewide
Code: LTKQUAY20
The Styled Collection – 45% off sitewide
Code: LTK45
tarte – 25% off + free shipping
Code: TARTELTK25
excludes Shape Tape Concealer, Shape Tape Ultra Creamy, Quick Stick, Glow Wand, Breezy Cream Blush & Shape Tape Glow Powder
Victoria Emerson – BoGo FREE
Code: LTKBOGO
code not valid on gold collection
LTK Sale – My Top Picks
Abercrombie & Fitch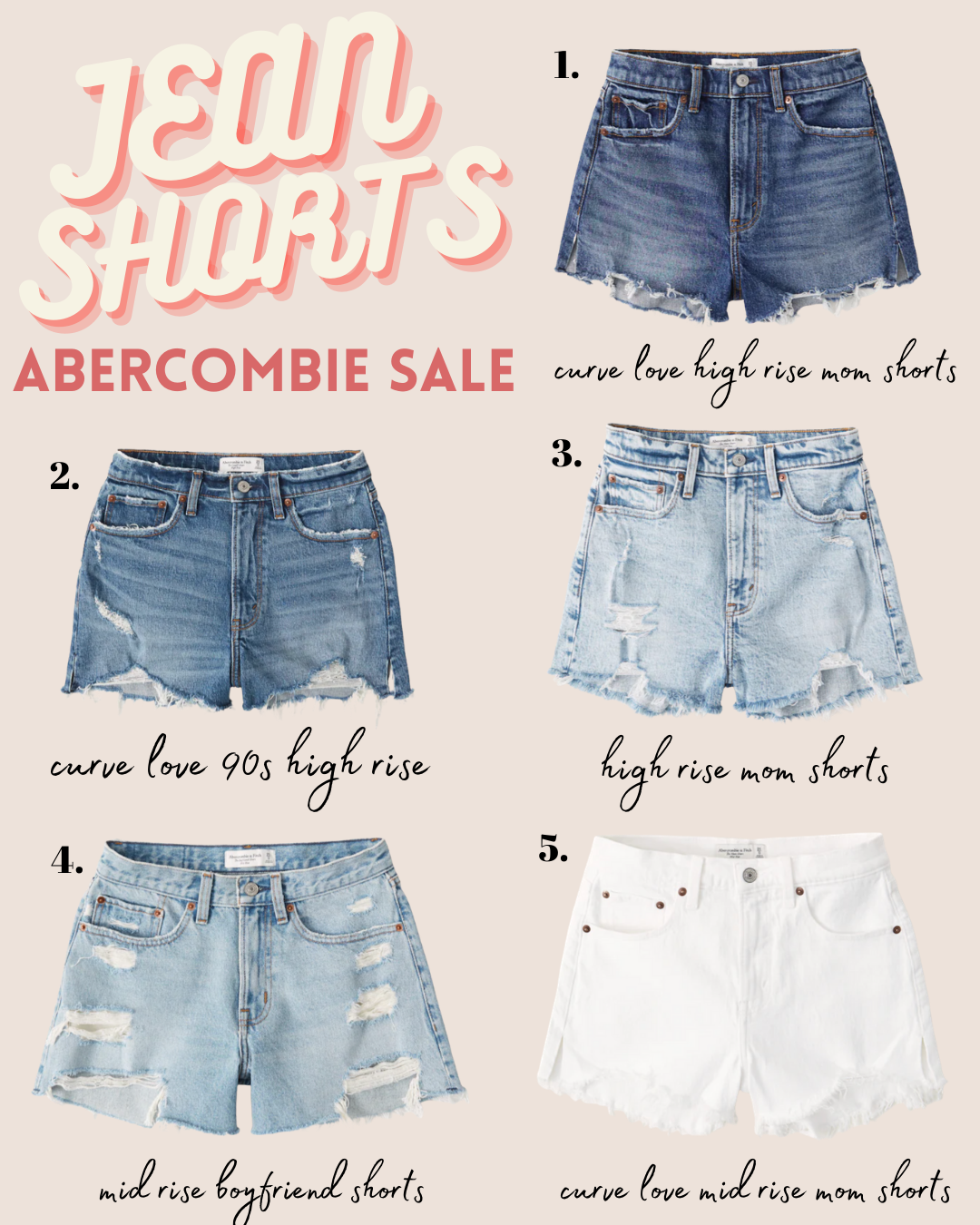 1 // 2 // 3 // 4 // 5 // 6 // 7 // 8 // 9 // 10 // 11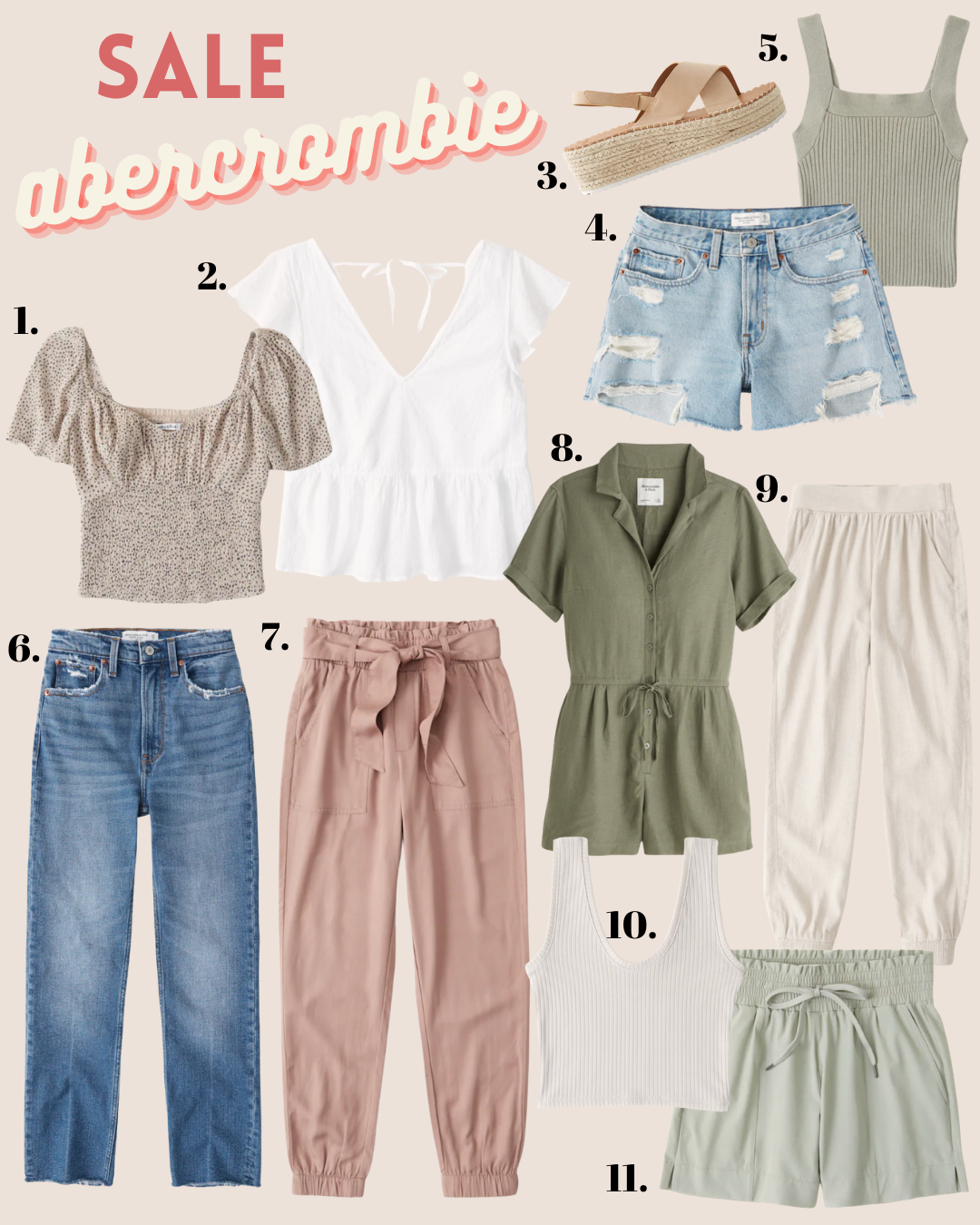 Colleen Rothschild
Face Oil No 9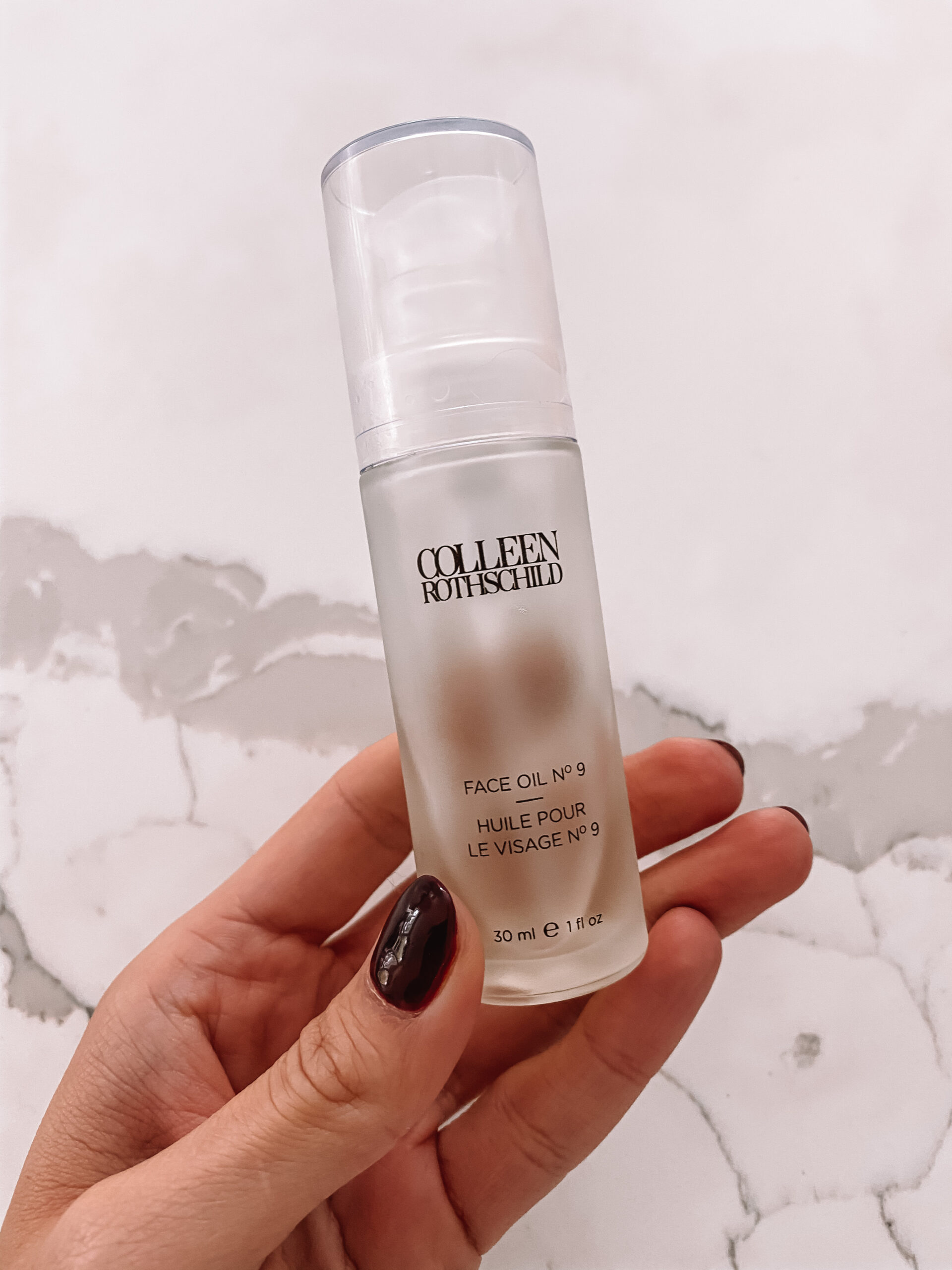 Face Oil No 9 is my holy grail product. I have been using it for year. This oil absorbs really well and doesn't sit on your skin. I have acne prone – sensitive skin and it has never caused any breakouts. In the winter, I use it daily when my skin tends to be on the drier side but in the warmer months I use it 3-5x per week as the last step of my skincare routine over my moisturizer.
Quench & Shine Restorative Mask
The Quench & Shine Restorative Mask has become a hair mask cult favorite and every time it goes on sale it sells out. It's a generous size container which will last you a long time and you can use it as a weekly treatment or as a daily conditioner. Leaves hair smooth and shiny, I even use it on my daughter. If you are looking for a new shampoo the Quench & Shine Shampoo is biotin enhanced and I really like it as well.
Retinol Eye Serum & Eye Cream
I love the Retinol Eye Serum because its gentle enough to be used on a daily basis. I use it as apart of my nighttime skin care routine. Most retinol products that I've used in the past have caused red patches or dryness but I haven't had any issues with this one. It has a gel creamy consistency and absorbs really well. I use it in combo with Complete Eye Cream.
Face Masks
My two favorite are the Clarifying Detox Mask, which I use weekly and the Dual Enzyme Polish.
Serums
The Age Renewal Super Serum helps with the elasticity and improves texture. I use it 3-4 times per week as a part of my nighttime skincare regimen. I also recommend the Mandelic Acid Radiance Serum.
Body Care
Colleen Rothschild also has a nice selection of body care products. Their body wash in honey vanilla and tahitian monoi is creamy, luxurious and smells so good. The body butters absorb so well and are so moisturizing.
Elemis
I have been using Elemis' moisturizers for about 7 months now and I'm really loving them. I use the Pro-Collagen Marine Cream every morning and at night I use the Pro-Collagen Overnight Matrix. The overnight matrix absorbs so well and plumps up your skin. I know this product is definitely a splurge but the container has lasted me 5 months. It's a great time to save during this sale.
I also absolutely love the Pro-Collagen Eye Revive Mask. I use it 3-5 x a week as a part my nighttime skincare routine. A little bit goes a long way and the jar will last you 5-6 months.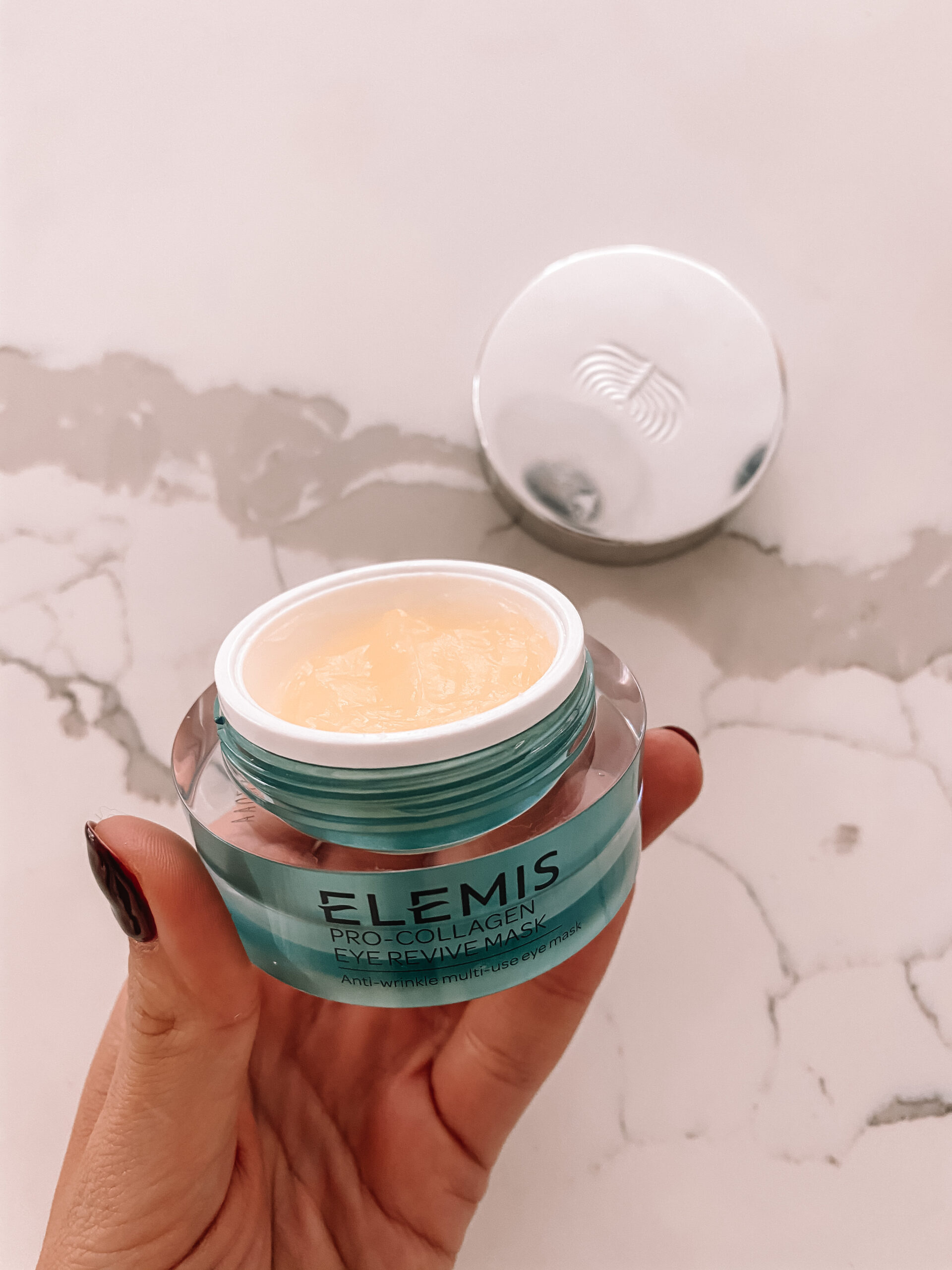 Other favorites include: Pro-Collage Tri Acid Peel, Soothing Apricot Toner, and the Pro-Collagen Cleansing Balm which gives you spa like experience at home. It melts away your makeup and leaves your skin so soft. A lot of you have recommended their Dynamic Resurfacing Pads, so I just ordered and can't wait to report back.
It Cosmetics
I have to start by saying, I was never a fan of powder face products. I tend to get dry patches on my skin and it is just not a good look. But then I found the It Cosmetics CC+ Airbrush Perfecting Powder Illumination and it's a dream. It doesn't dry out my skin, looks natural and glowy. My color is Medium Tan. I use it in combination with CC Cream (almost like a setting powder and for additional coverage). I use It Cosmetics CC Cream Illumination in Medium Tan. For stubborn breakouts the Bye Bye Breakout Full-Coverage Concealer not only hides but treats at the same time.
For mascara, It Cosmetics Superhero is one of my favorites. It gives drama and volume.
Madewell
1 // 2 // 3 // 4 // 5 // 6 // 7 // 8 // 9 // 10 // 11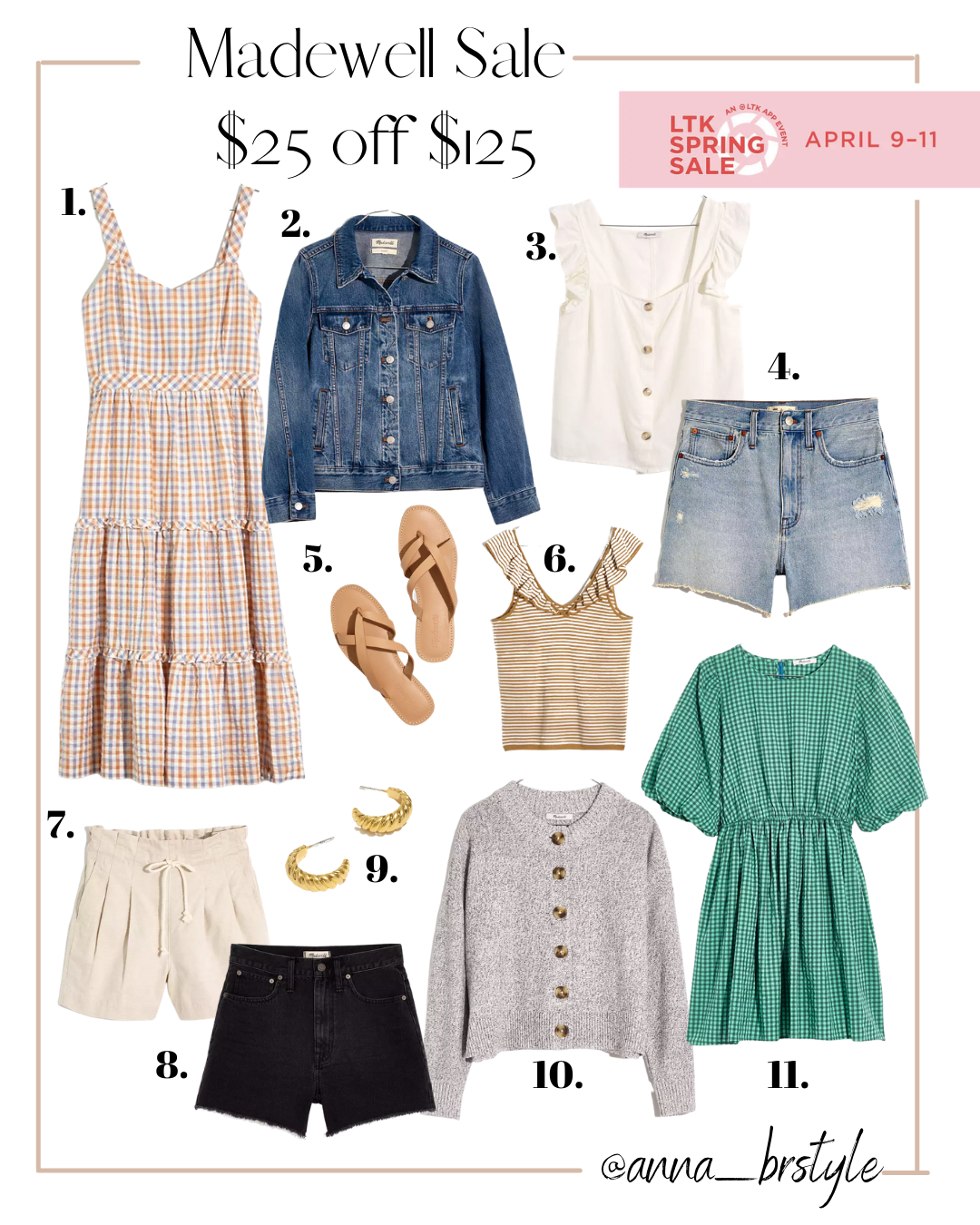 1 // 2 // 3 // 4 // 5 // 6 // 7 // 8 // 9 // 10 // 11 // 12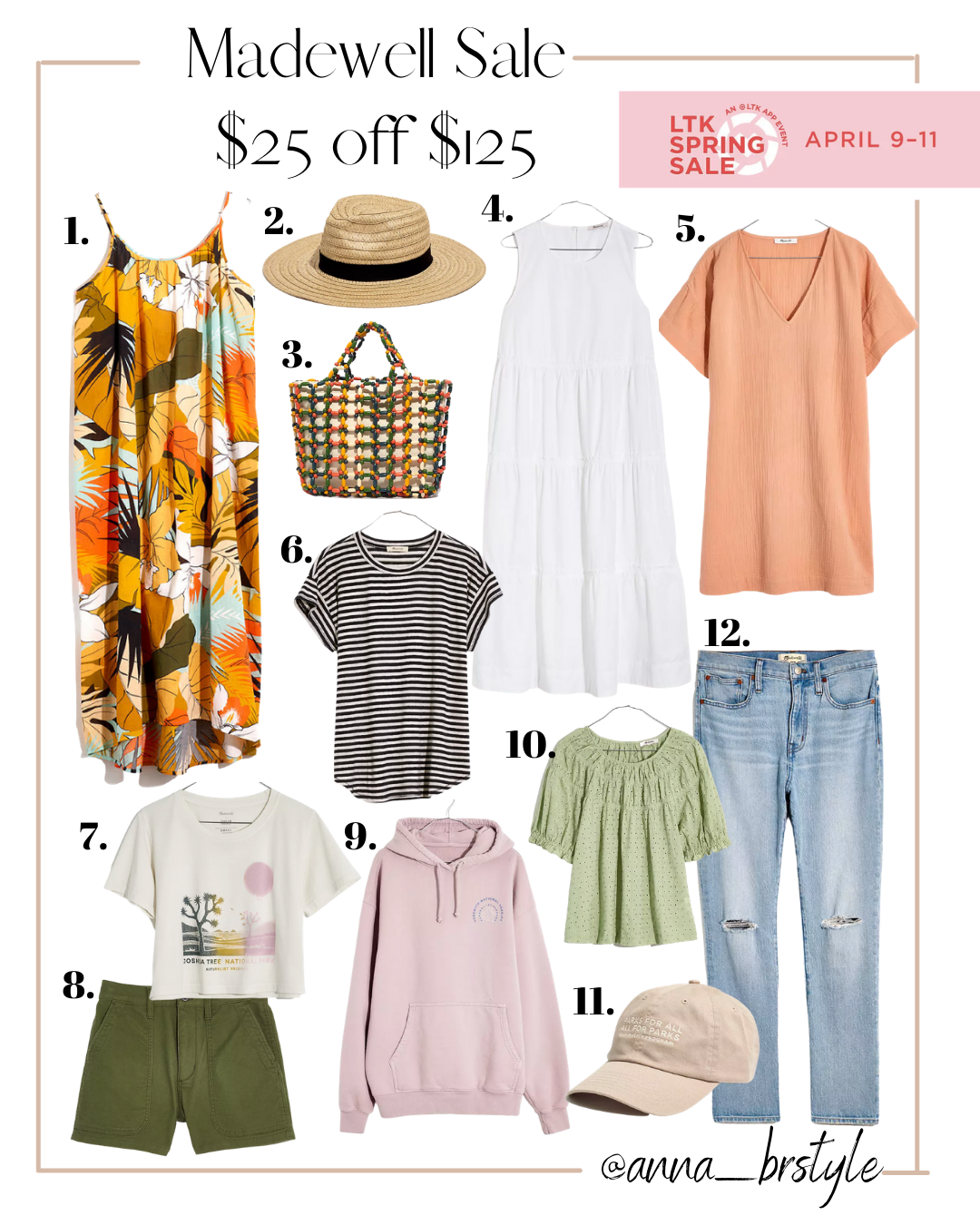 The Styled Collection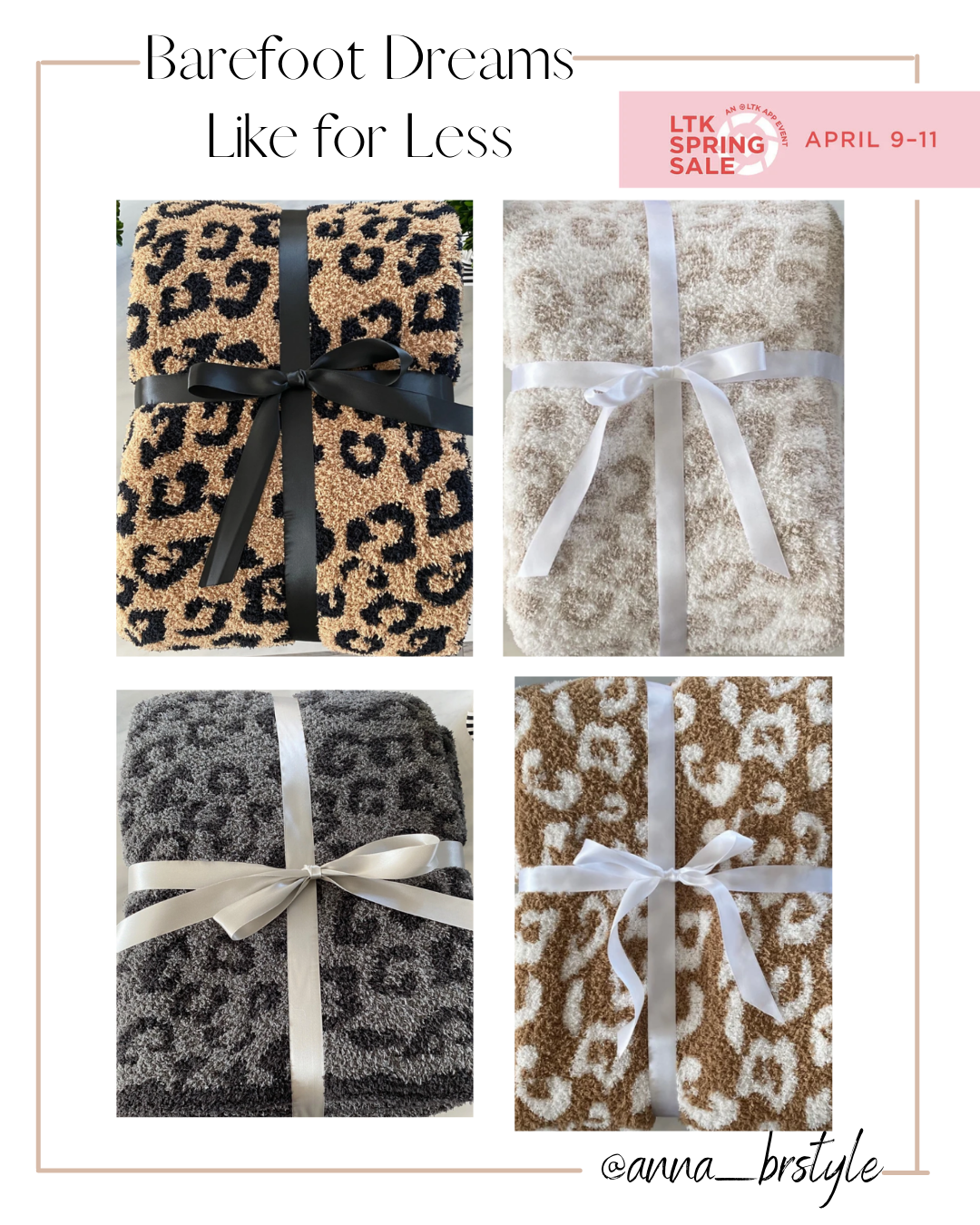 Necklaces: LOVE // KEY // COIN PENDANT // HEART
Rings: ROMAN // CRYSTAL BAGUETTE // CRYSTAL BAND // ETERNITY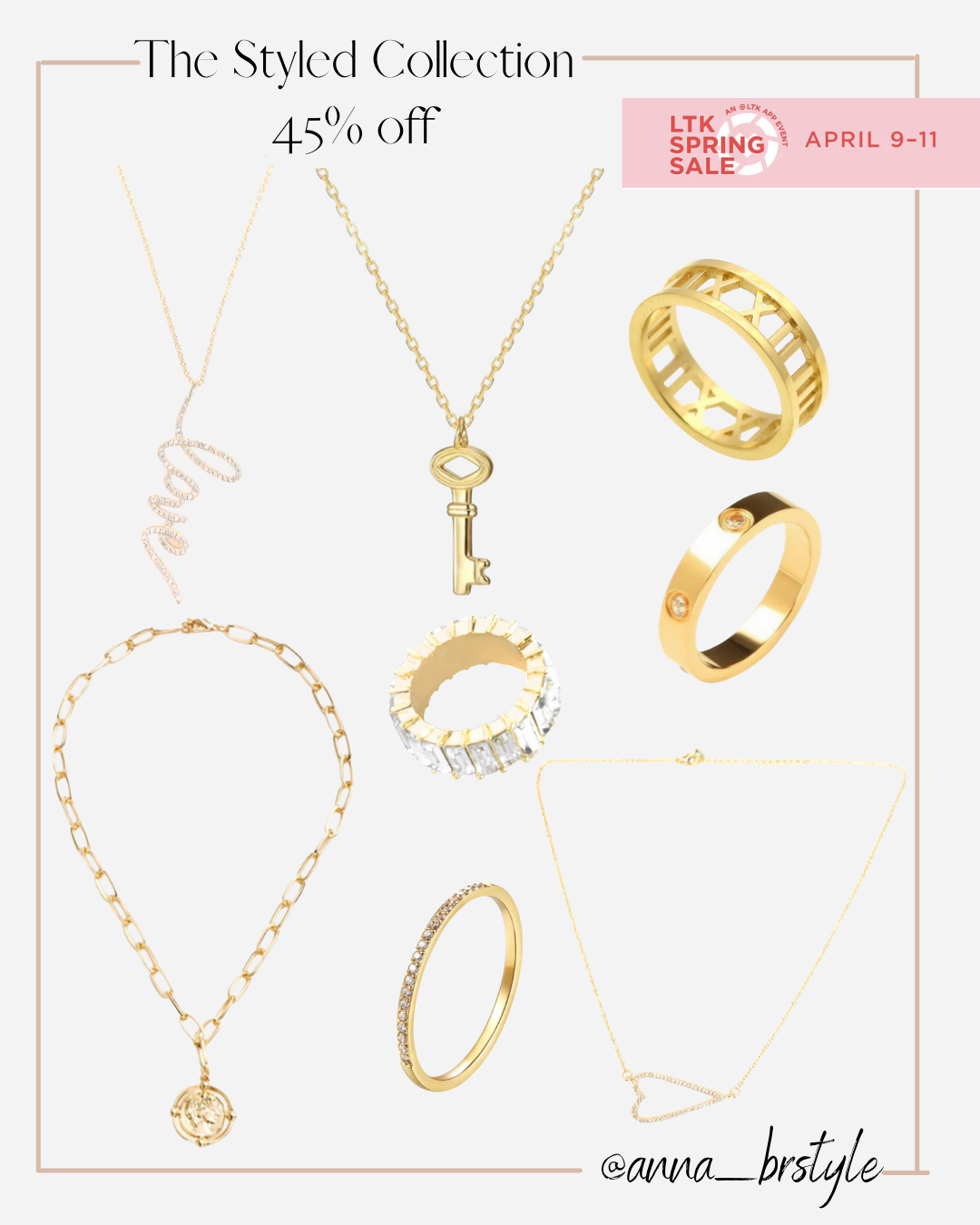 ETERNITY // ROMAN // GEORGINA BANGLE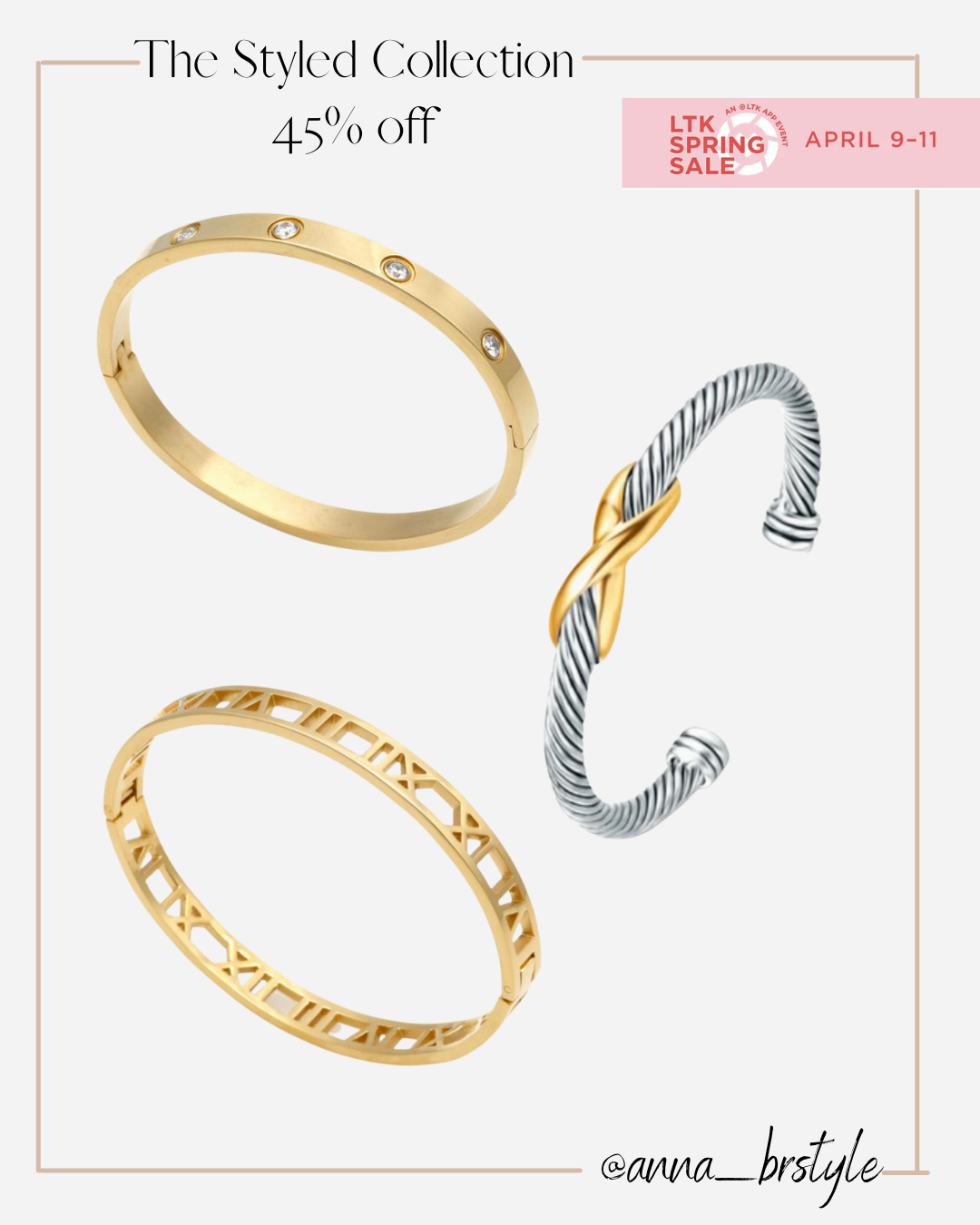 Tarte
I have been using the babassu foundcealer which has been one of the most recommended. I apply with the foundcealer brush. My color is 34n which is medium natural tan. It provides medium coverage and provides SPF protection. I know shape tape isn't a part of the sale, but I love the creaseless concealer brush. It's amazing and definitely gives you the best finish.
I have been loving cream bronzer formulas for the past few months and breezy cream bronzer blends so well. It's light but buildable. The color I use is seychelles. I use small circular motions with the breezy blender cream bronzer brush to apply.
Hands down, tarte has the best eye shadow palettes. I have been using the tartlette in bloom clay palette for years and years now. I remember when it first came out, it included a cheat sheet on how to create a beautiful, smoky eye and this is actually how I learned how to apply eye shadow. I recently purchased the tartelette juicy amazonian clay eyeshadow palette and I love the natural colors. With so many options, you can create countless looks, from daytime to evening or date night.
I have been obsessed with the maracuja juicy lip and own it in every color. It's like a balm, gloss, color and treatment all in one. I love the semi-sheer color options for super natural glossy. My lips tend to get so dry and this formula made with maracuja oil, grape seed oil and vitamin e make your lips feel so good. My other favorite is the quench lip rescue which provides super hydration and subtle color. .
Quay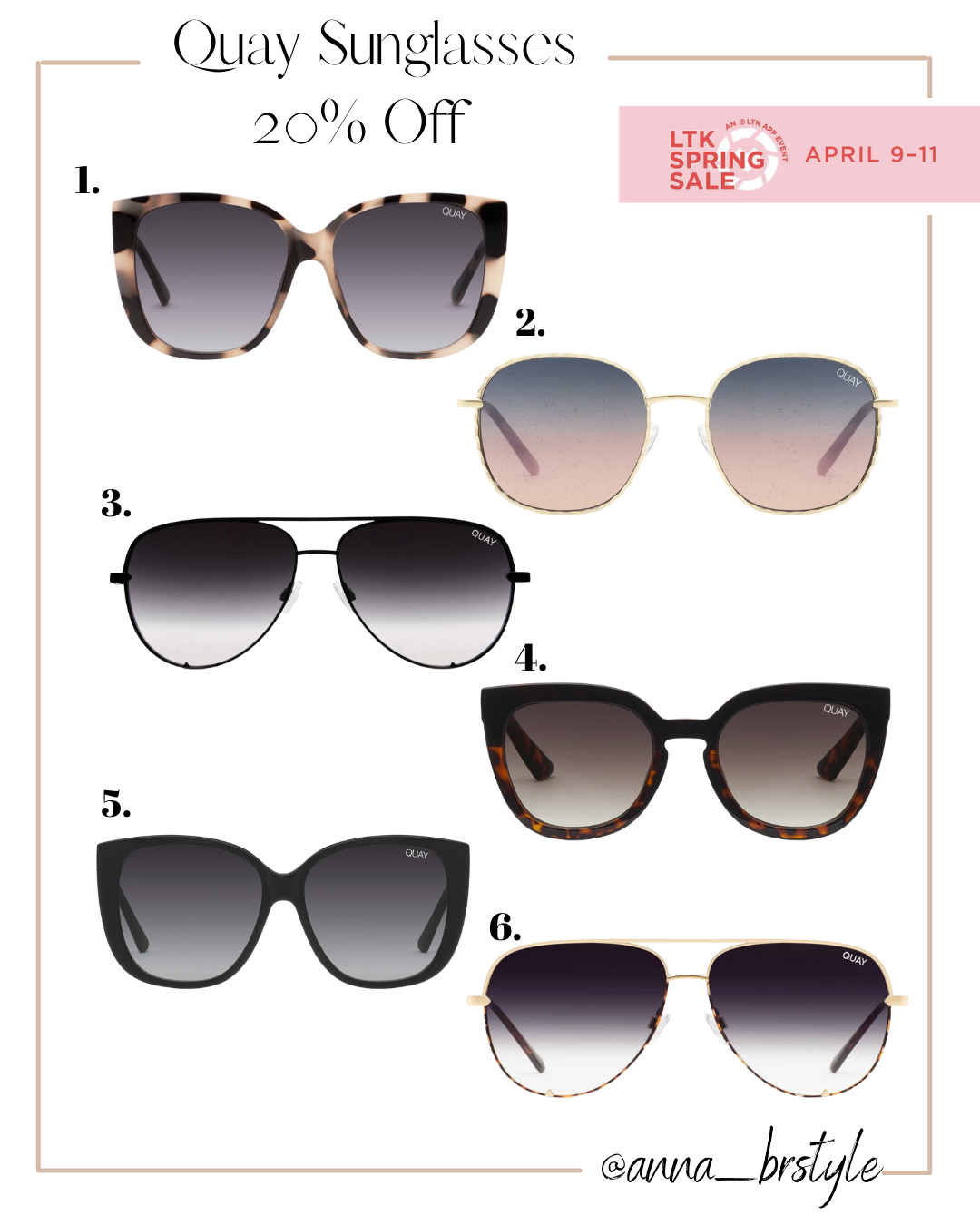 Victoria Emerson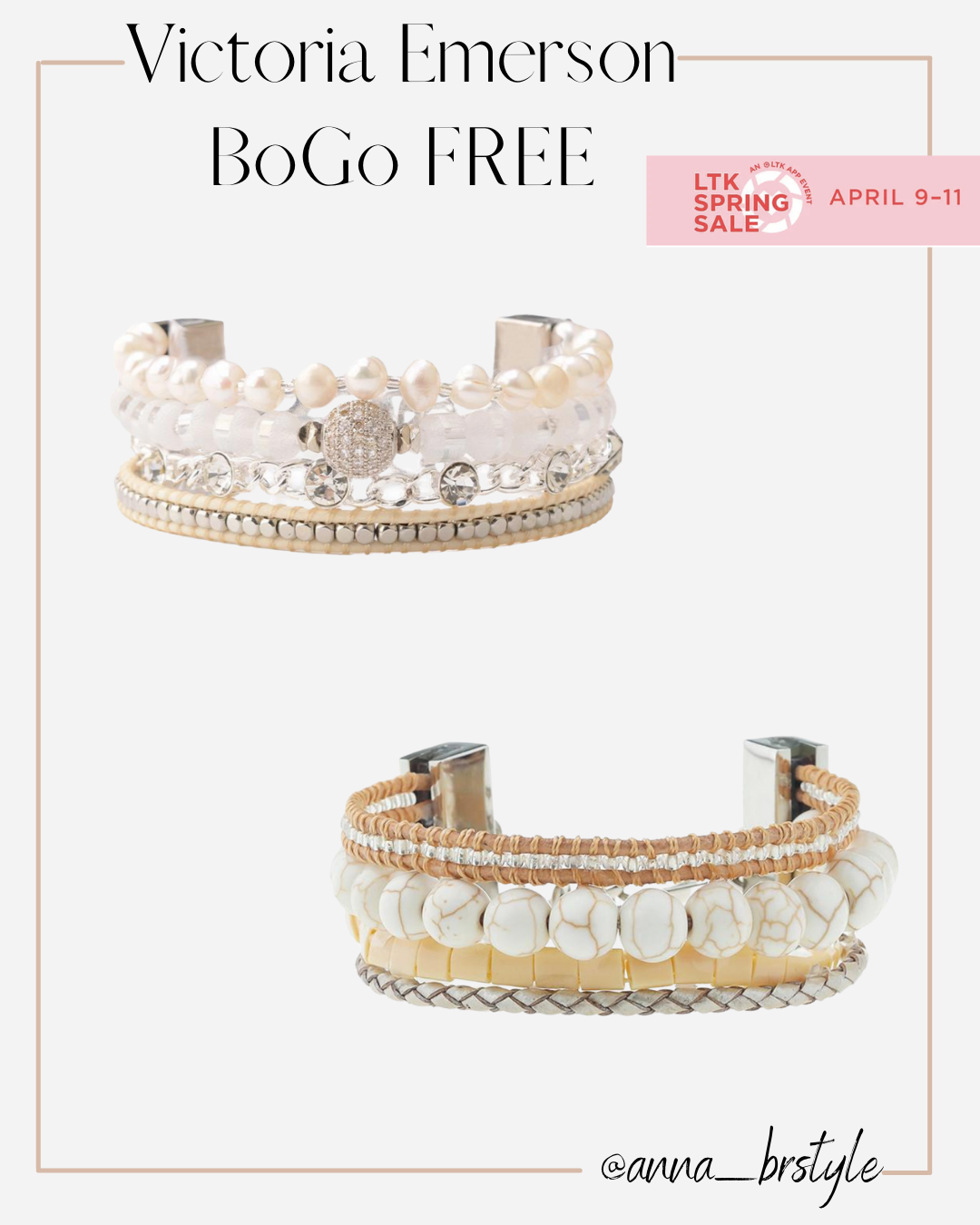 CORONADO // FRESHWATER PEARLS // SUNRISE CRYSTALS // DANIELA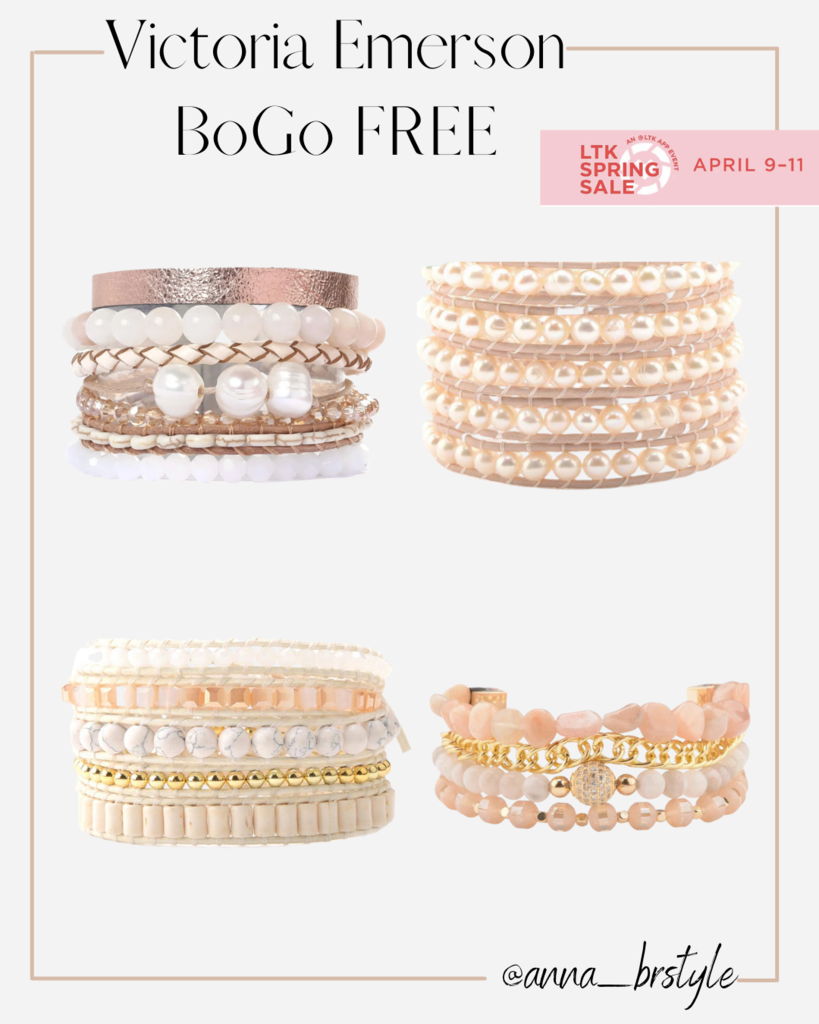 Thank you for visiting Blushing Rose Style Blog.