Happy February! I cannot believe we are down one month already of 2021. We're starting the month here in NY with a snow day. Even though it's snowing and chilly this sweatshirt and dress are giving me all the spring vibes. Both are on the best seller's list from last week.
You can view previous best seller posts HERE and HERE
1. SWEATSHIRT – I had a feeling you girls would love this sweatshirt as much as I do. The quality and fabric is so good! The inside is sherpa lined and the higher neckline is so cozy. I sized up by one size – wearing medium.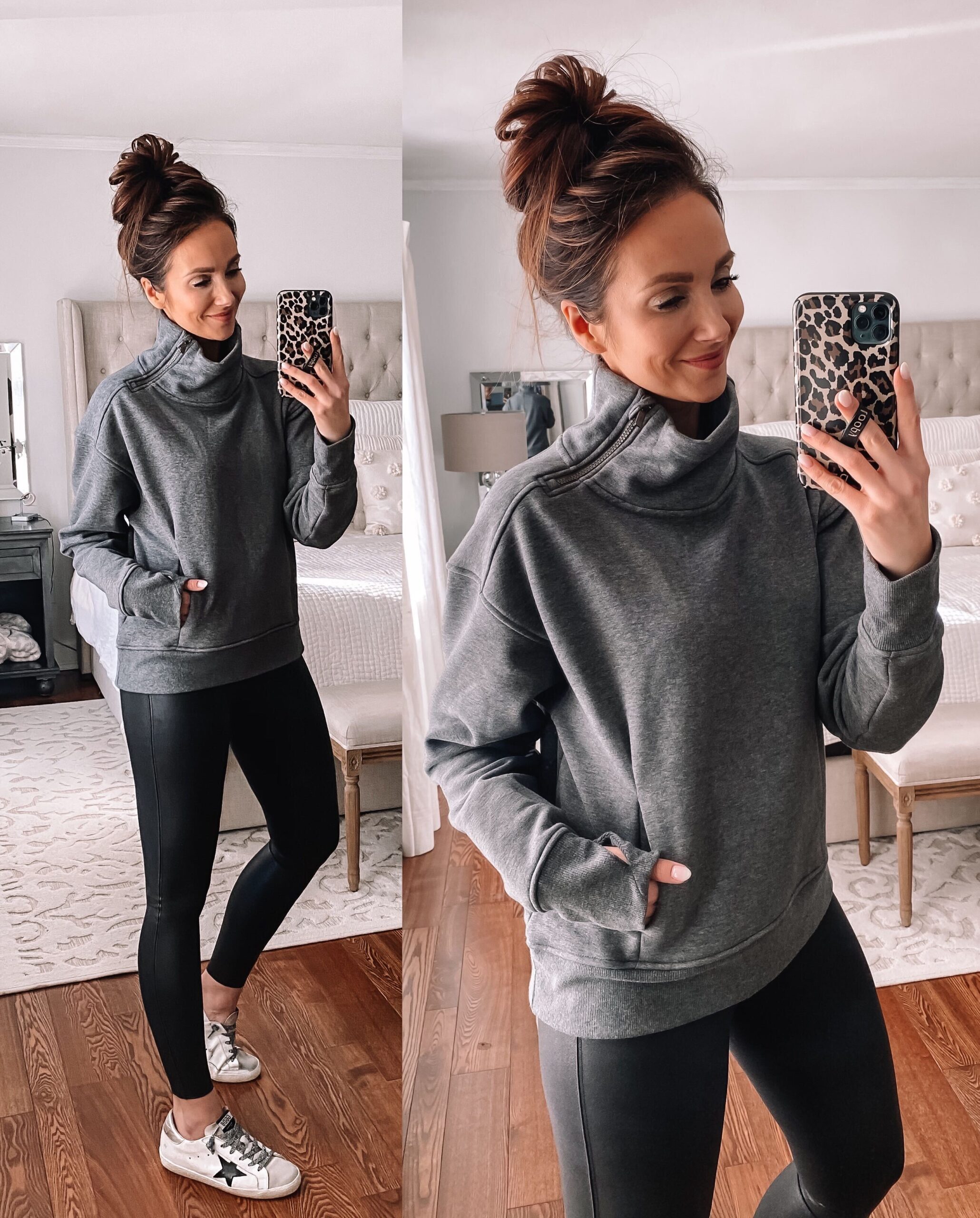 2. JEANS – It's been a while since I've gotten a new pair of jeans and these from GAP are so good. High-waisted, fit tts and I love the light wash. Grab them on sale today – now $33 orig$79.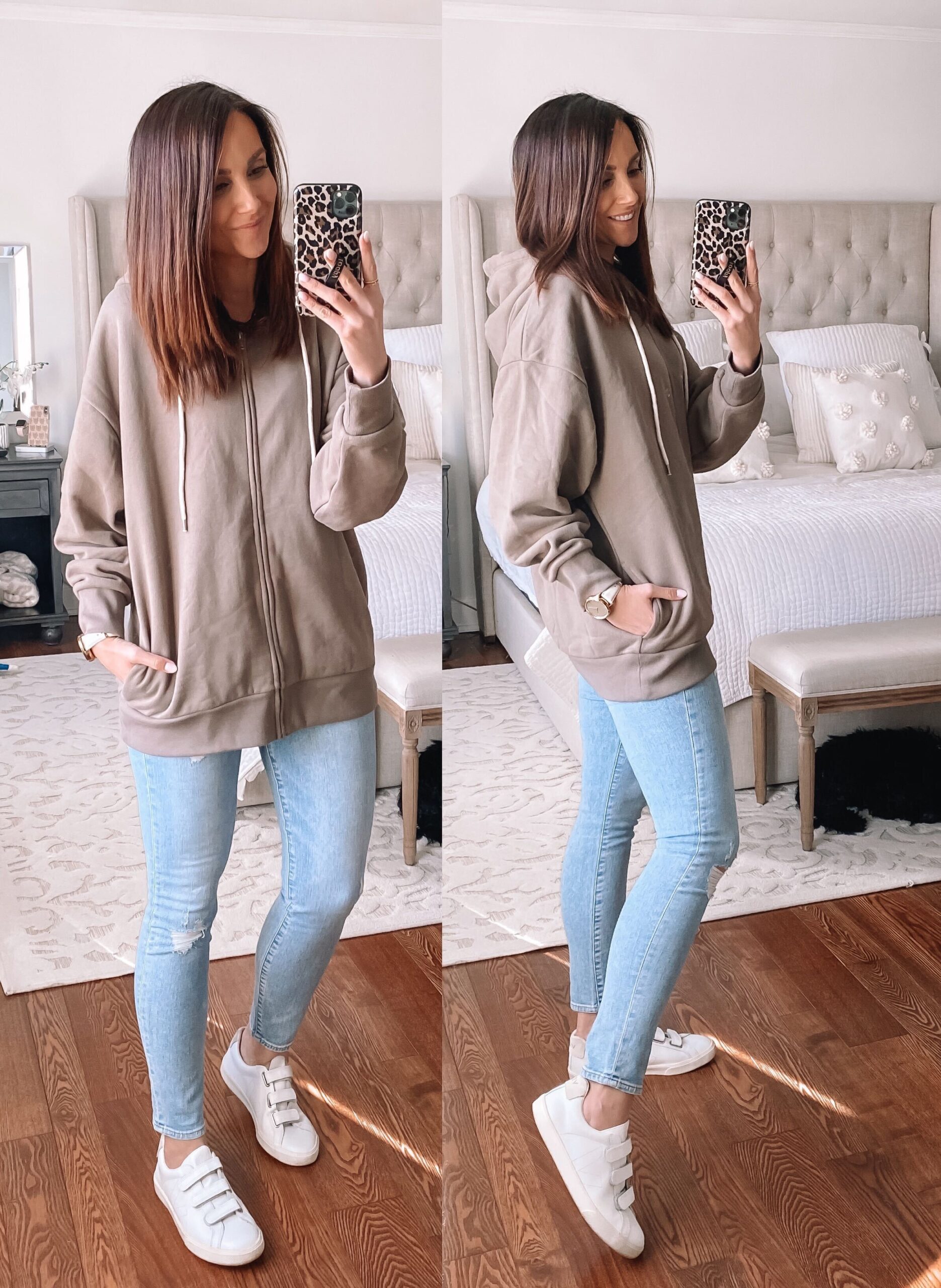 3. SHERPA – The ultimate cozy sherpa from Target. This continues to be in the top 5 of the weekly best seller's list. If pink isn't your color, It's also available in black and I'm wearing xs.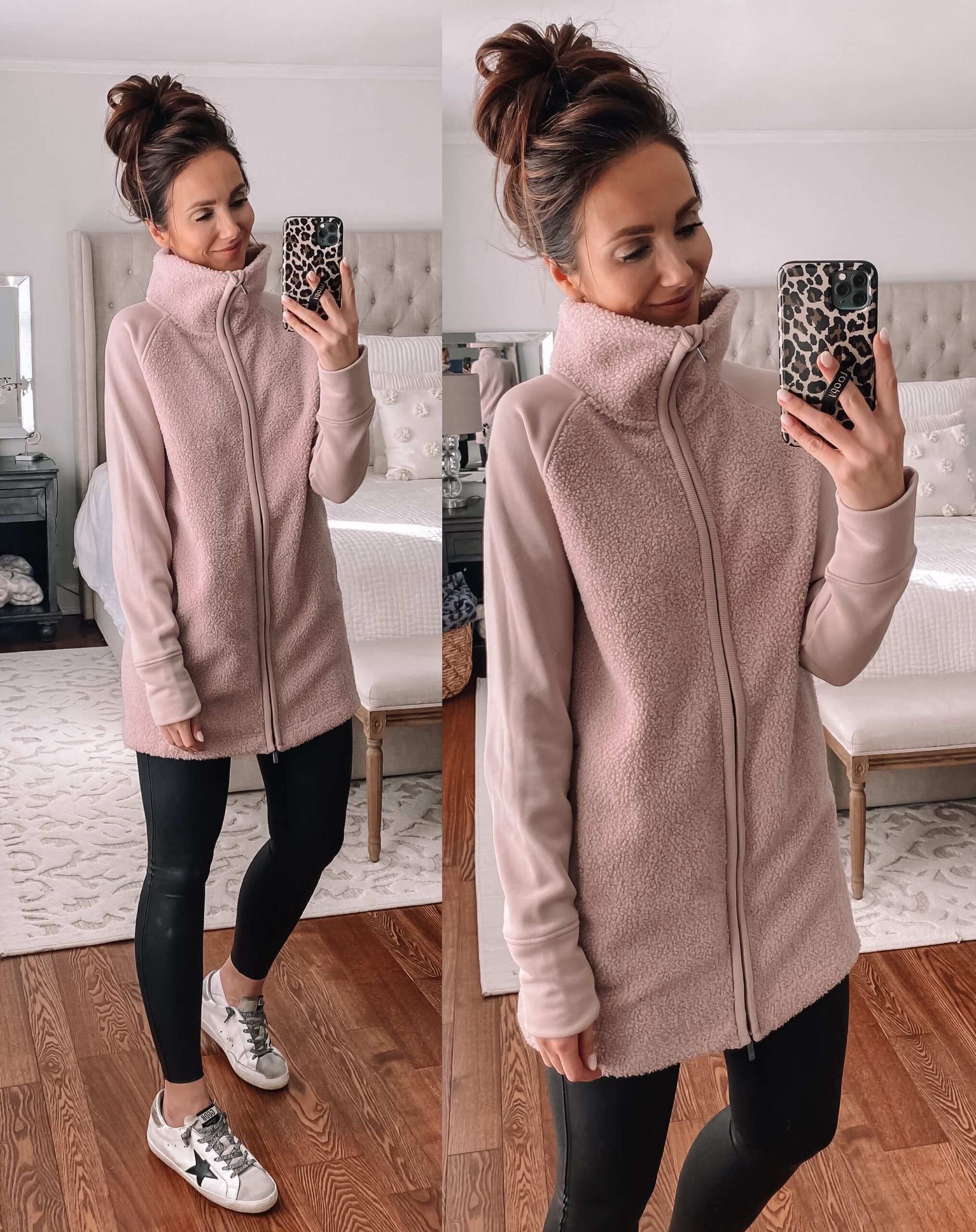 4. SWEATSHIRT – Perfectly oversized and cozy. You can now grab it on sale, just $25. Wearing size small.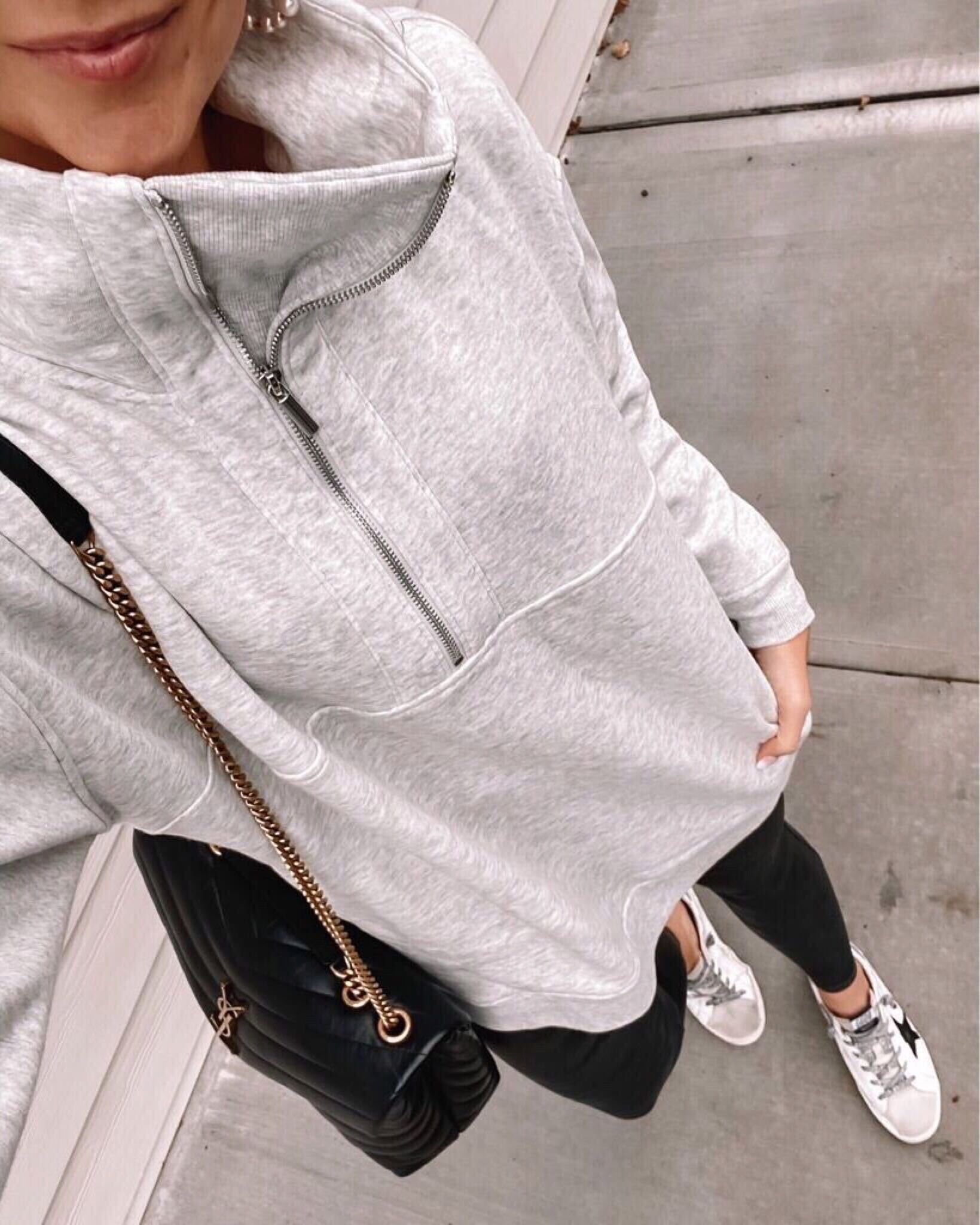 5. SWEATSHIRT – Who else loves tie-dye? This Target find reminds me of something similar that I own from Urban Outfitters but this is a fraction of the price. I sized up by one size – wearing medium.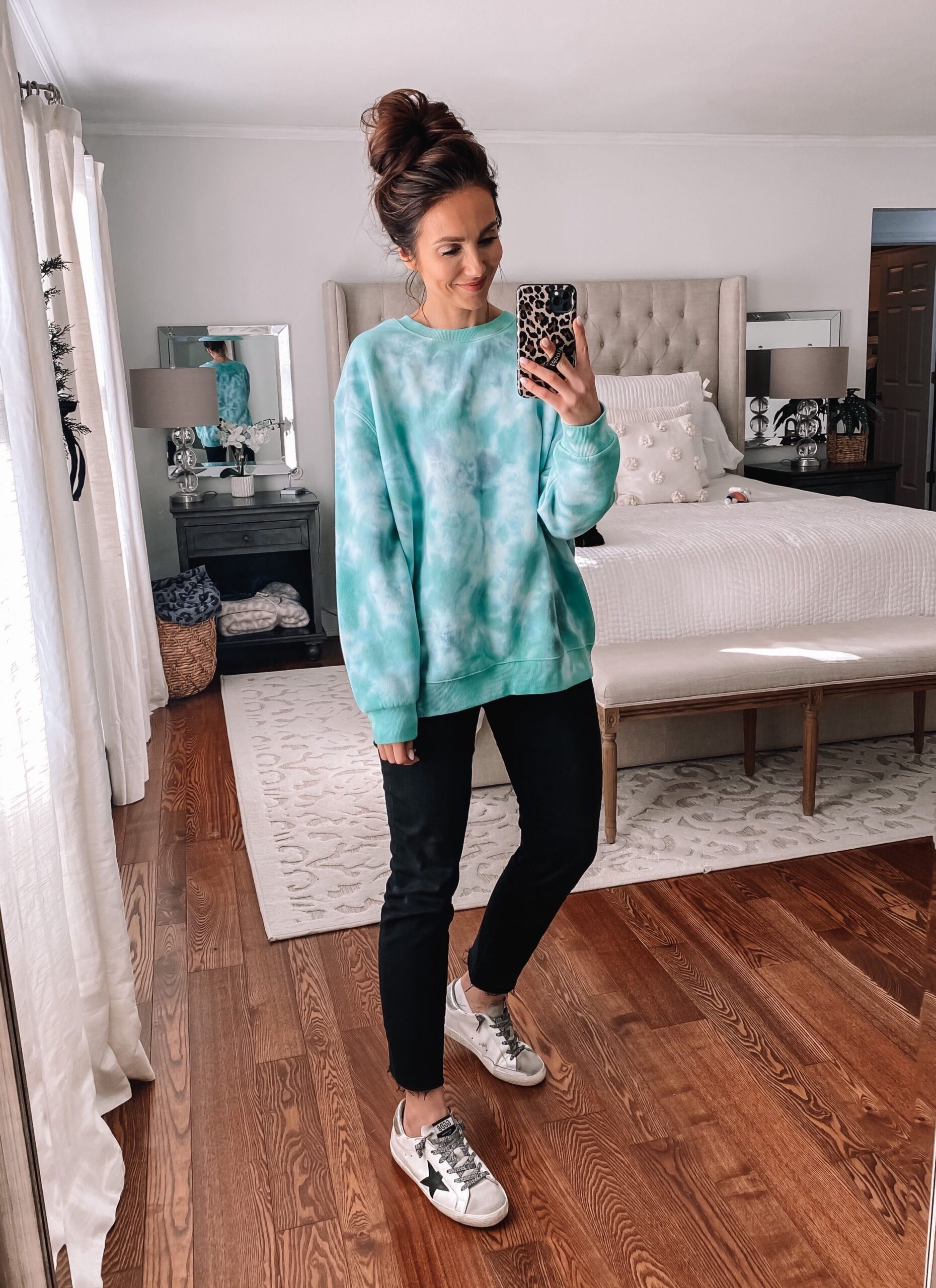 6. PRO-COLLAGEN EYE REVIVE MASK – This is by far one of my favorite skincare products. I use it 3-5 times per week either overnight or during daytime (under makeup). You can save 20% with code ANNA20. For more of my favorite beauty products check out THIS post.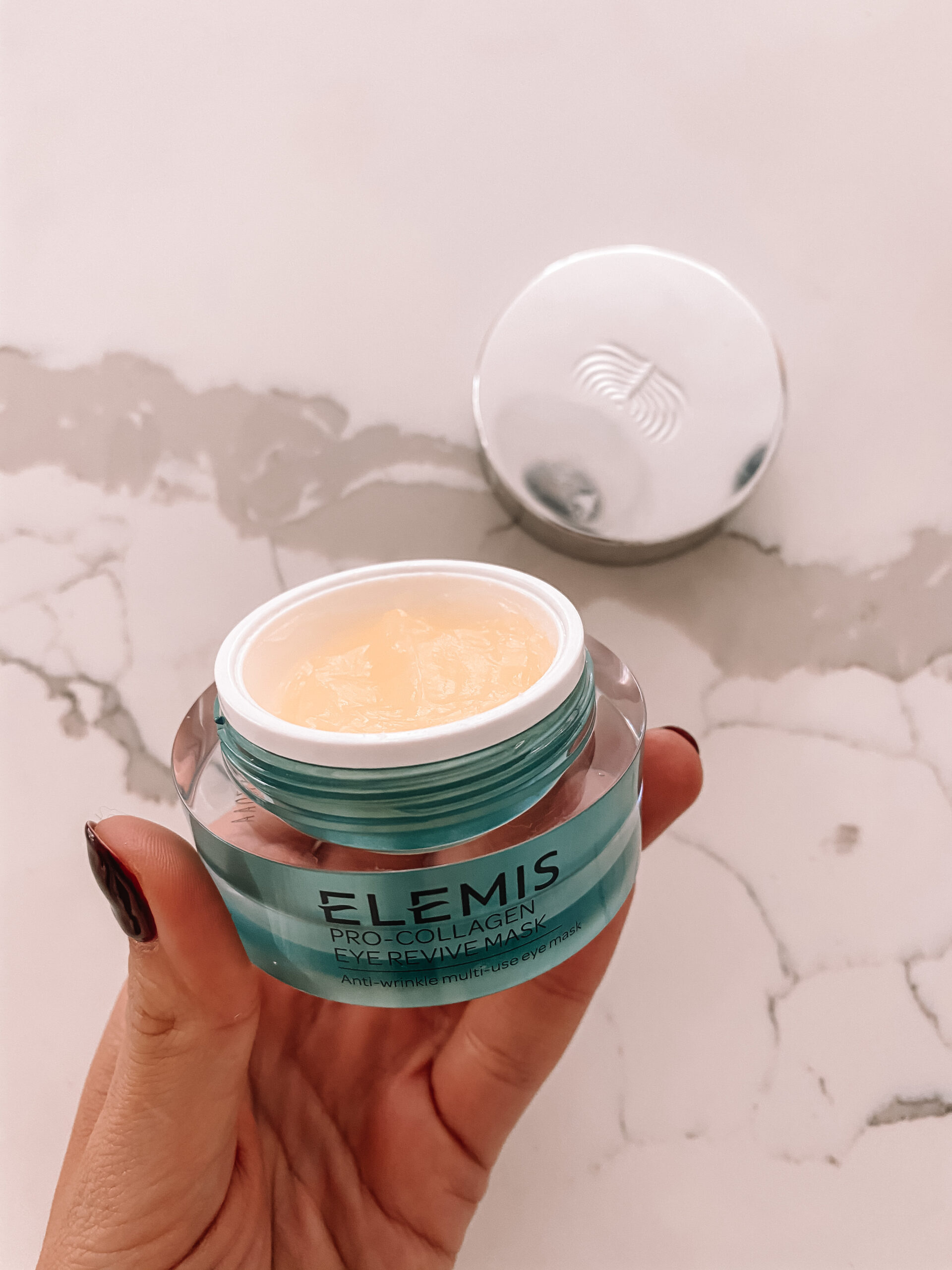 7. SWEATER – This sweater is so cozy and buttery soft. It's now 50% off with code MIXITUP. Wearing size small.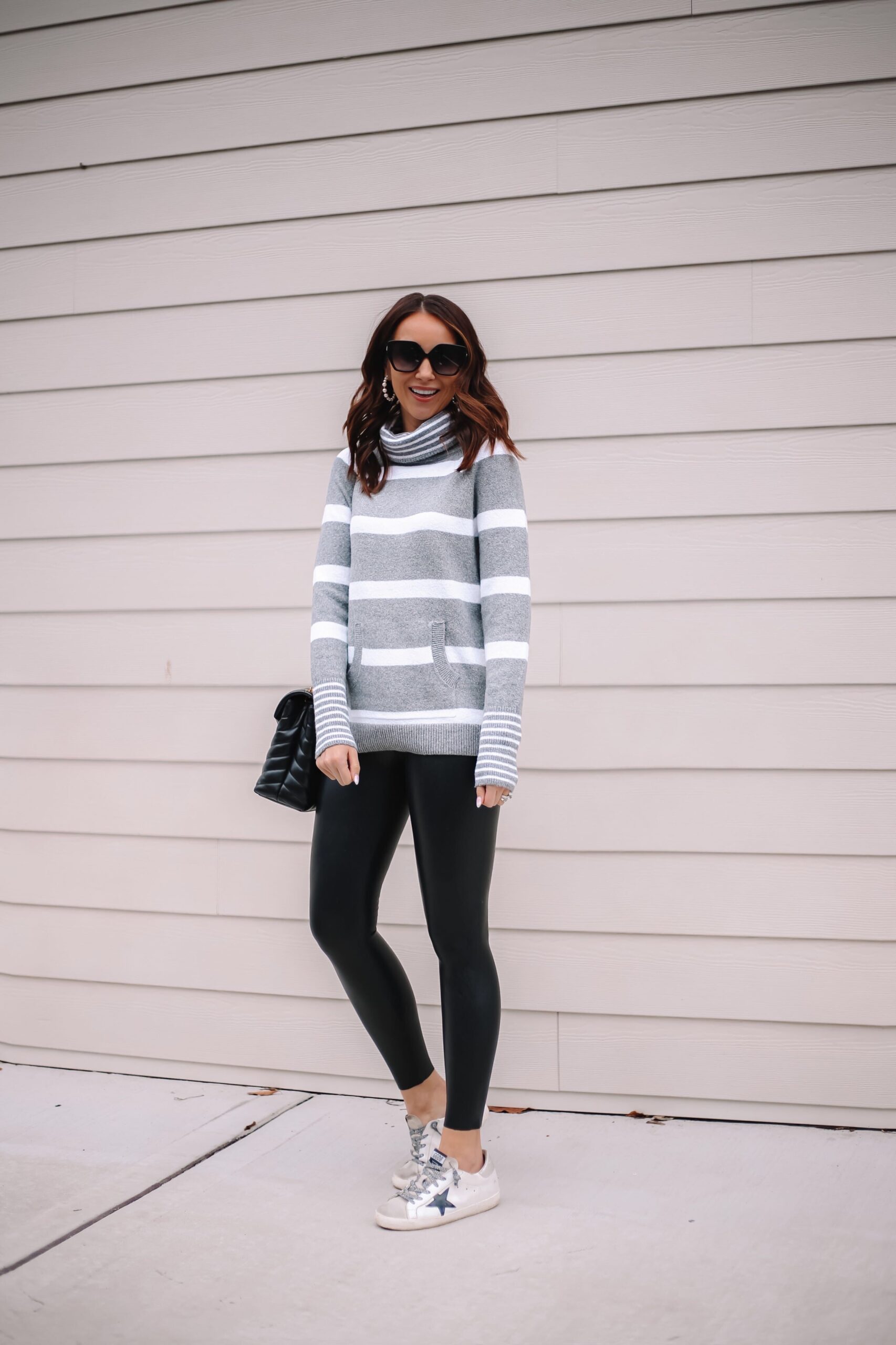 8. WHITE BUTTON DOWN – It's so hard to find a good white button down. Can you believe this one is from Target? It feels very Madewell inspired. The back is long and works great with leggings – wearing size small.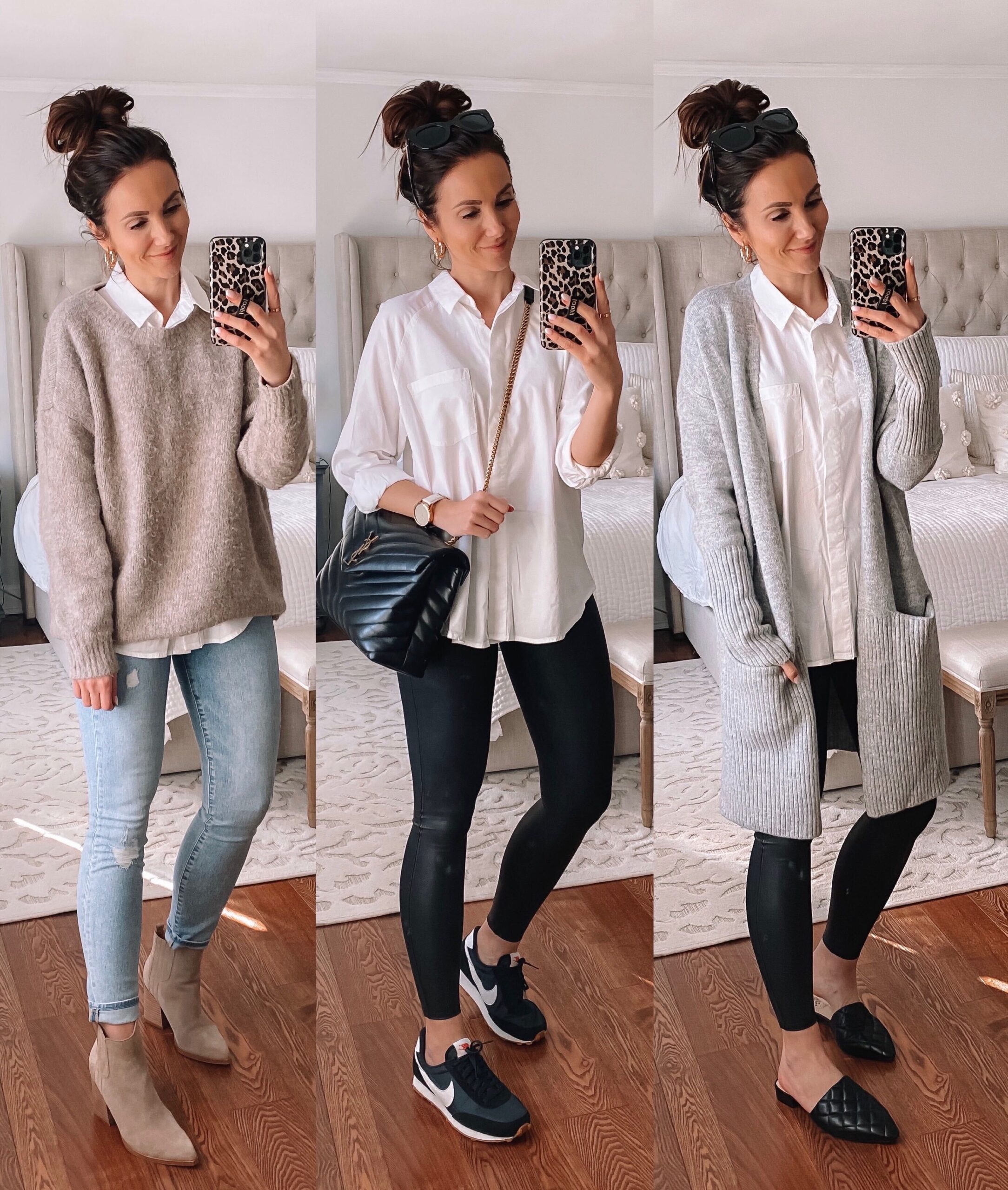 9. DRESS – The prettiest dress that will transition so nicely into spring. I'm wearing xs.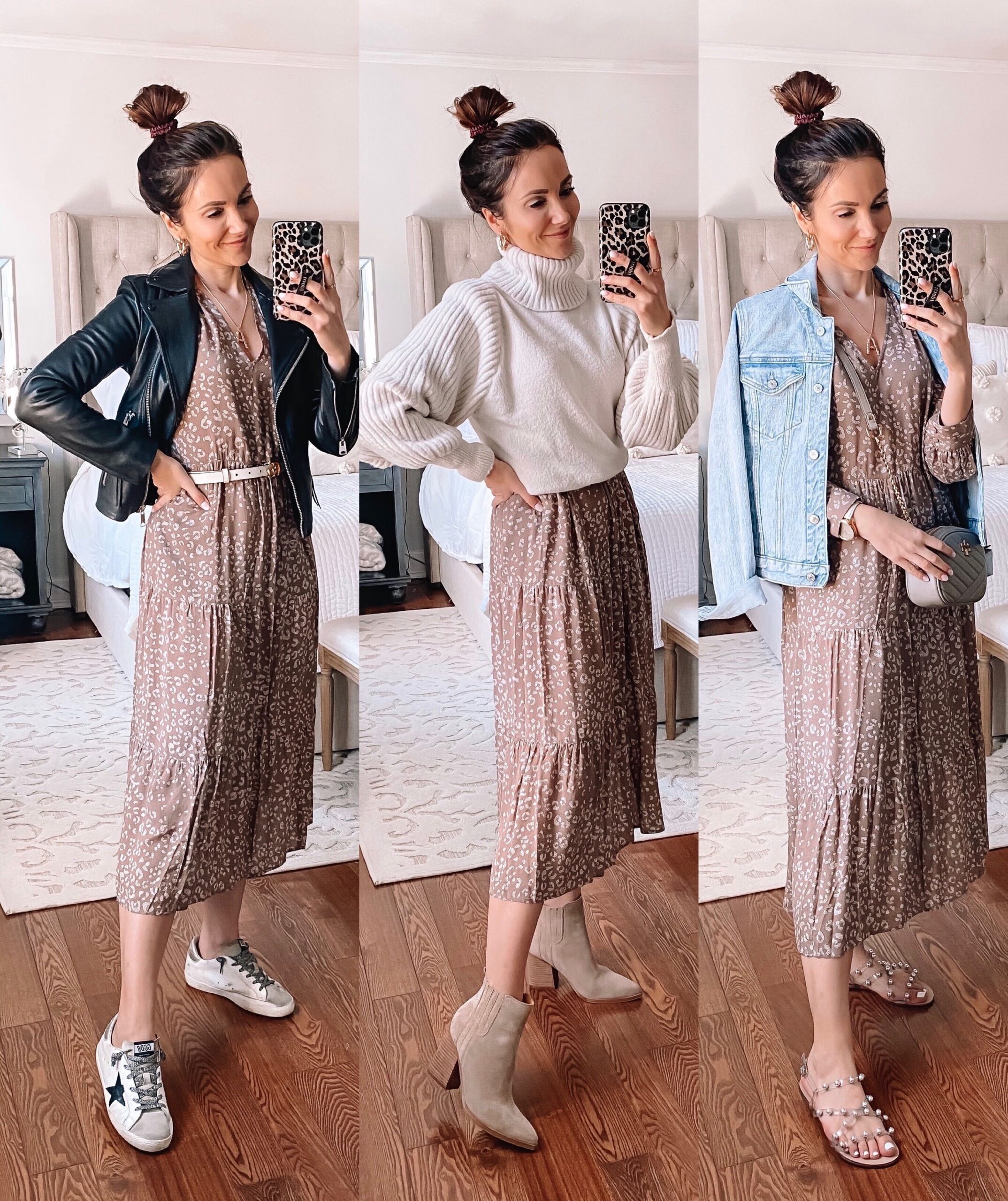 10. EQUILIBRIA DAILY DROPS– I started using Equilibria's daily drops about six months ago to help with my anxiety and it has helped me so much. Equilibria has a wide range of products from soft gels, topical treatments and daily drops. I take their daily drops in the evening before bed. They are an amazing company that truly cares about their customer and I'm happy to see that I can help you girls understand more about CBD and my journey. New customers can receive 20% off first month of subscription with code BLUSHINGROSESTYLE.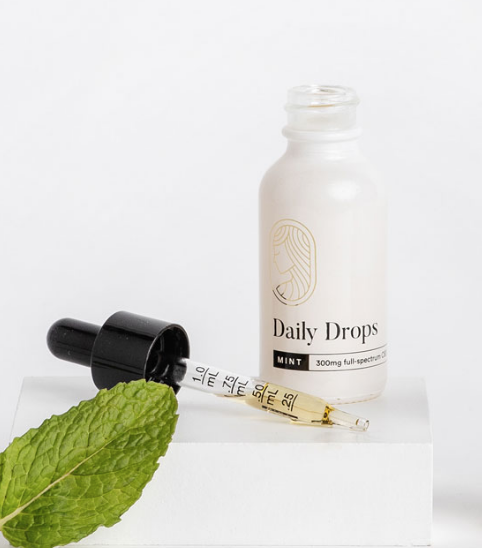 Thank you so much for visiting Blushing Rose Style blog.