Hi friends. Everyday I get messages and emails asking me for beauty and skincare recommendations. I thought I would create a master list with most frequently asked questions. If I missed your question or if you have a product you absolutely love (and think I should try) leave a comment.
WHAT'S YOUR FAVORITE…?
Skincare

Face Wash
Colleen Rothschild Balancing Gel Cleanser and I recently started double cleansing – Pro Collagen Cleansing Balm is divine. Discount codes for Colleen Rothschild: ROSE20, for Elemis ANNA20
Facial Toner
The Soothing Apricot Toner from Elemis is gentle and non-drying.
Daytime Moisturizer
This is a great question. I have been using Elemis Pro- Collagen Marine Cream since mid September and I really love it. I am still on the same container (so it lasts for a while). Use code ANNA20. Before trying the Elemis cream I have been searching high and low for a great day time moisturizer. I have tried Kiehl's, Charlotte Tilbury, M61 and I found them all to be good. But I will say the Elemis one is just a tad better (for me personally) – more moisturizing, absorbs well, doesn't cause me any breakouts.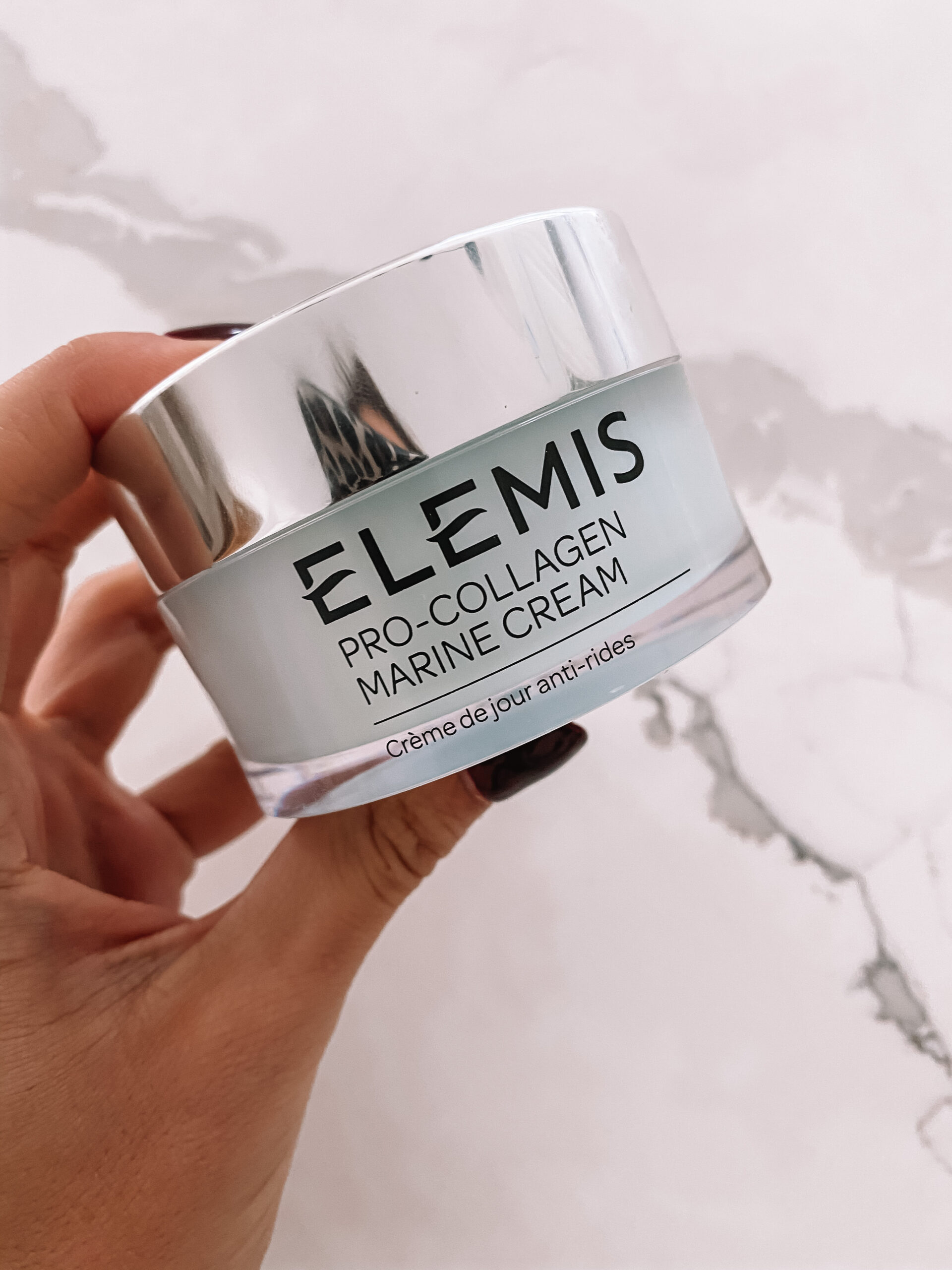 Under Eye Cream
I have been using the It Cosmetics Bye Bye Under Eye Cream and I think it's really good. But I also love the Elemis Pro-Collagen Eye Revive Mask. I use it 3-5 times per week either overnight or during daytime (under makeup). The Elemis code is still good ANNA20 for 20% off but I am not sure when it expires.
Neck Cream
I have been using SkinCautical's Tripeptide-R Neck Repair and I definitely think it works, see results below. But… I think this is as much improvement as I can expect. If you buy it, definitely read directions and start slow. I started with twice daily use and definitely experienced some redness and irritation which lasted few weeks. If you start slow, you will be fine.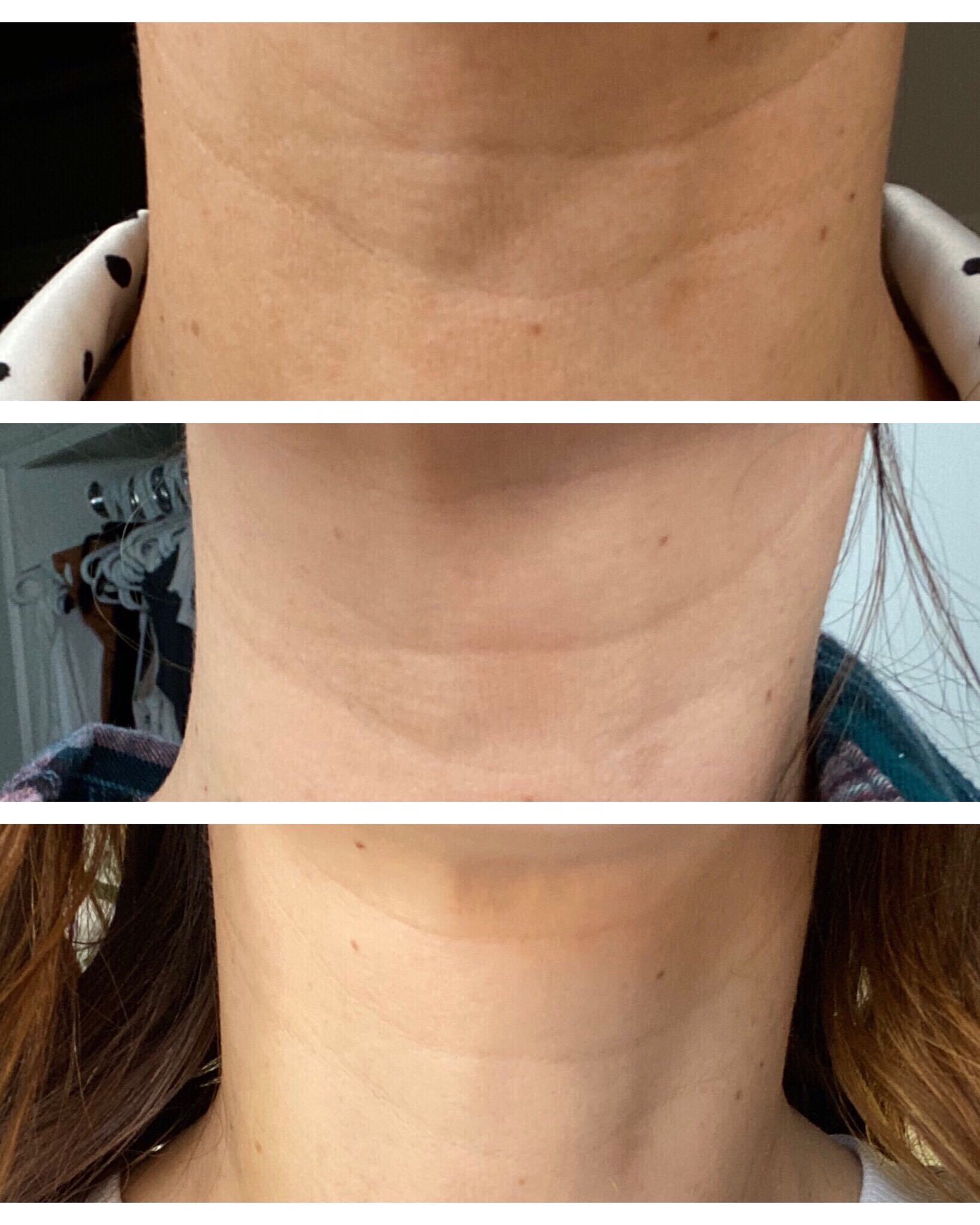 Daily Sunscreen
I just got Elta MD SPF 45. It was the top recommended facial sunscreen by you girls. For more sunscreen recommendations, check out THIS post.
Night Cream
I absolutely love Pro-Collagen Overnight Matrix by Elemis. I wake up with soft and plump skin. I know this one is a bit of a splurge, but you can save 20% with code ANNA20. And the container lasts 4-5 months.
Face Oil
Hands down Colleen Rothschild Face Oil No9. I have been using this one for years (I think almost 4 now), it is one product I always have on hand. I have been using it twice a day now (my skin has been pretty dry) as a last step of my skincare routine – on top of my daytime or nighttime moisturizer.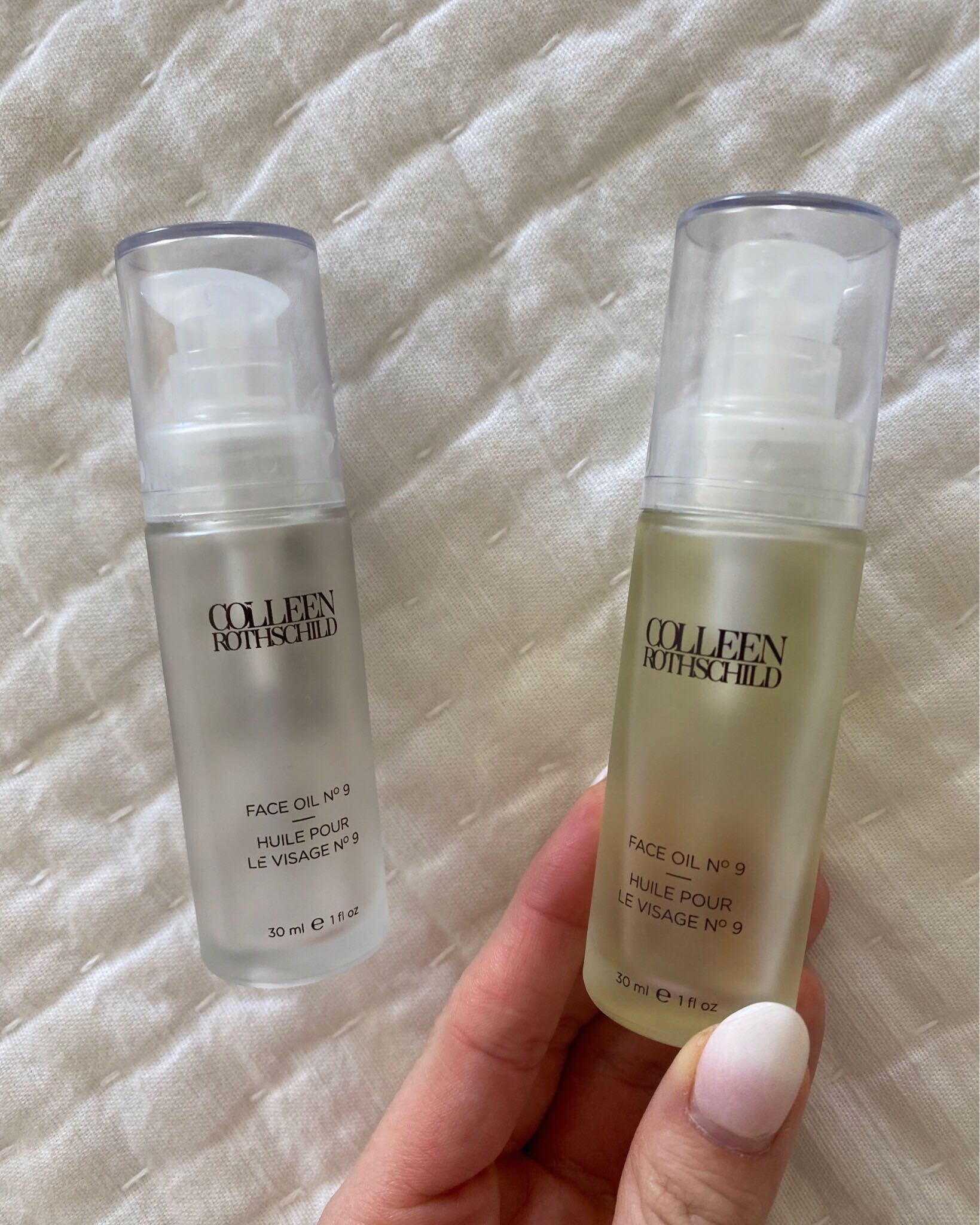 Retinol Eye Cream
While my eye cream is not retinol based, I do use Retinol Supreme Eye Serum. It has a gel / cream consistency and absorbs really well. And even though it is retinol based, it is pretty gentle on your skin. It doesn't cause me any dryness or red patches.
Hyaluronic Acid
I started using the HA intensifier twice a day. It helps plump up the skin and makes it so soft. It's been called "filler in a bottle".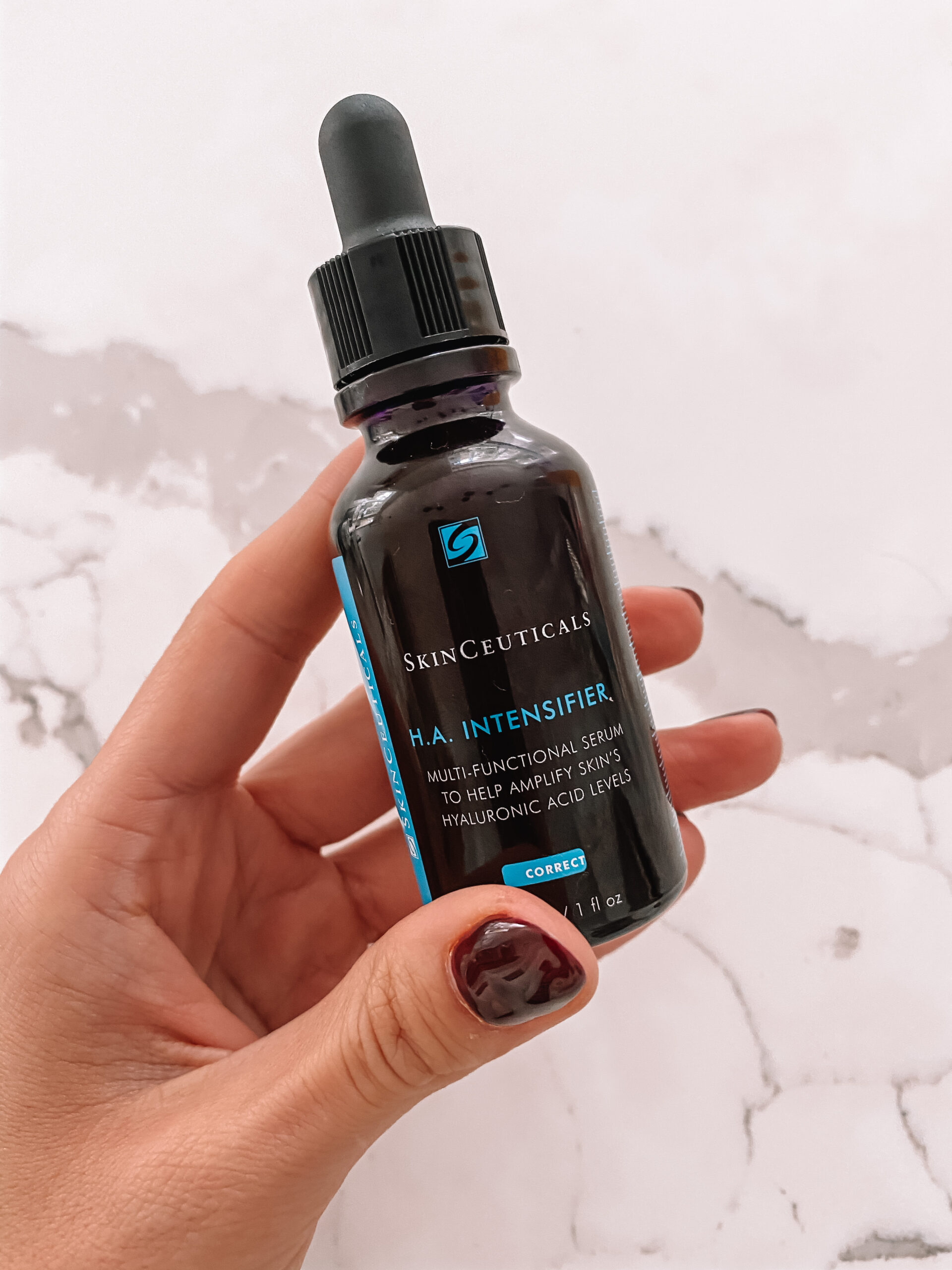 Anti Aging Serums
I love CE Ferulic, Mandelic Acid Radiance Serum and Resveratrol B E.
Acne Spot Treatment

The Mario Badescu Drying Lotion and Buffering Lotion have worked really well for me.
Face Mask

Neutorgena Hydro Boost Mask , Kiehl's Turmeric and Cranberry Seed, Colleen Rothchild's Clarifying Detox Mask, Colleen Rothschild Dual Enzyme Polish, Elemis Pro-Collagen Tri Acid Peel, and Pro-Collagen Eye Revive Mask.
Hair Removal Products for Face
New favorite – Flamingo Wax Strips. Trust me these are good- signed a girl who's been waxing her lip since the 90s. For dermaplaning I have been using Tinkle razors from Amazon.
Body Lotion
Drugstore – Neutrogena Hydro Boost. Splurge – Sol de Janeiro Brazilian Bum Bum or Colleen Rothschild's Body Butter in Honey Vanilla.
Makeup

Face Primer
While I don't use a primer daily, when I do I use Fenty Pro Filt'r Instant Retouch Primer.
Favorite Concealer
If I had to choose just one for life, I would have to go with Tarte Shape Tape. My color is light sand. But I also love the ByeBye Under Eye Concealer by It Cosmetics – it is a bit more creamier than shape tape (you will definitely need to use setting powder with this one) and the Creaseless Concealer also by Tarte (I call it Shape Tape Light) – great coverage, more creamy.

Foundation
I have been using It Cosmetics CC Cream Illumination for years and it's one of my favorites. My color is Medium Tan. My favorite foundation is the Giorgio Armani Luminous Silk Foundation in the color 5.75 which is medium with warm undertones. You can read my full review HERE.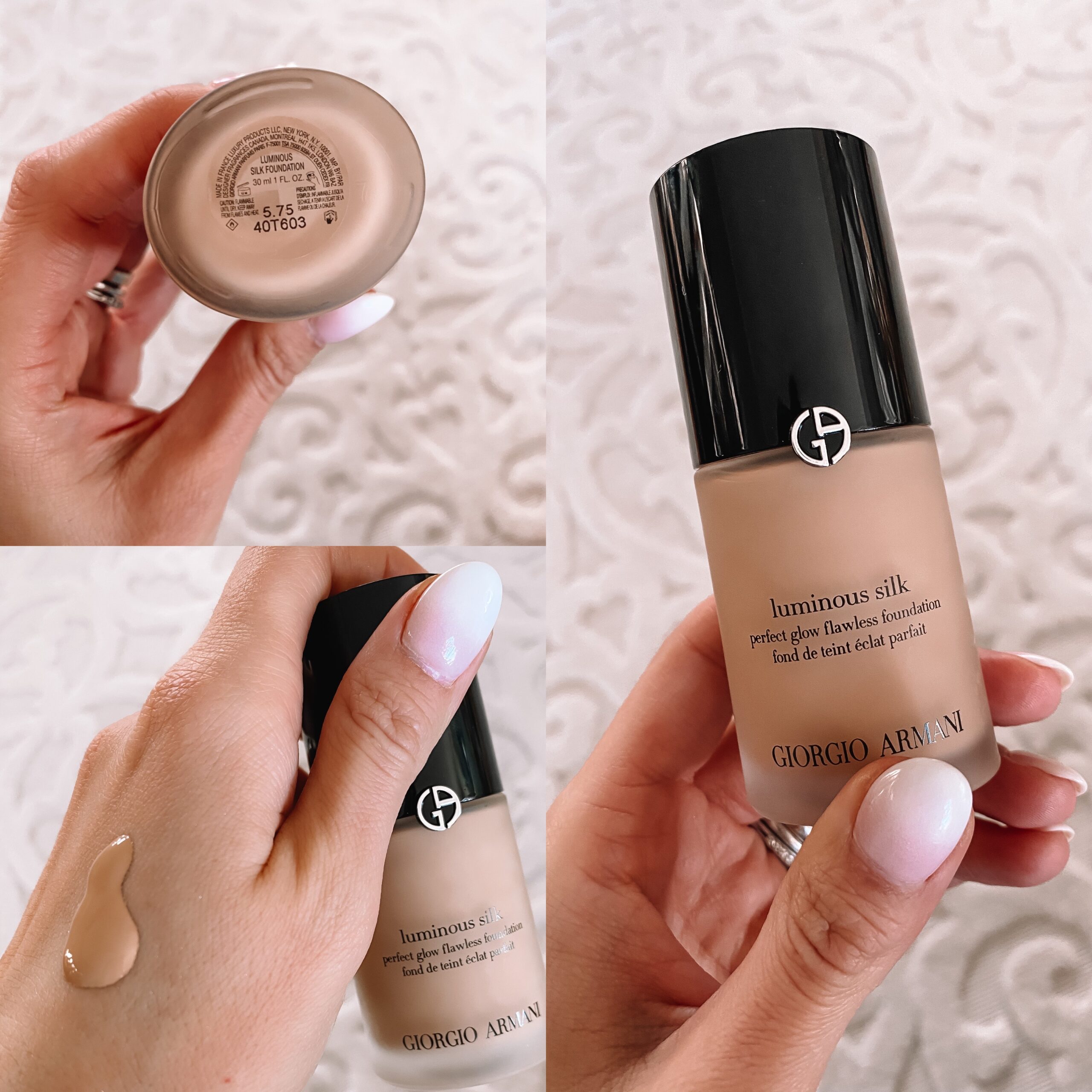 Powder Foundation
I have to start by saying, I was never a fan of powder face products. I tend to get dry patches on my skin and it is just not a good look. But then I found the It Cosmetics CC+ Airbrush Perfecting Powder Illumination and it's a dream. It doesn't dry out my skin, looks natural and glowy. My color is Medium Tan. I use it in combination with CC Cream (almost like a setting powder and for additional coverage).
Tinted Moisturizer
Lune and Aster Tinted Moisturizer – light coverage, gorgeous dewy finish. Must try!
Eyebrow Pencil
I have been using Anastasia Of Beverly Hills Brow Whiz in soft brown for years. I also like the Brow Powder Duo.
Eyeliner
Stay All Day liquid eyeliner by Stila.
Mascara
Currently I have two favorites Lancôme Lash Idol (more definition, fanned out look) and It Cosmetics Superhero (more drama, more volume). I also swear by using primer. I have been using Lancôme CILS for years, it is vitamin enriched and helps not only enhance volume but also length.
Haircare

Shampoo & Conditioner
I use Olaplex system: No 3. Hair Perfector, No. 4 Bond Maintenance Shampoo and No.5 Bond Maintenance Conditioner. I also like the Navy Hair shampoo and conditioner – they are biotin enhanced. HAIR MASK: Colleen Rothschild's Quench & Shine Restorative Mask – which can be used as weekly treatment or in place of your conditioner. I also love the L'Oreal Wonder Water Rinse – I use it few times a month, it leaves your hair so shiny and smooth.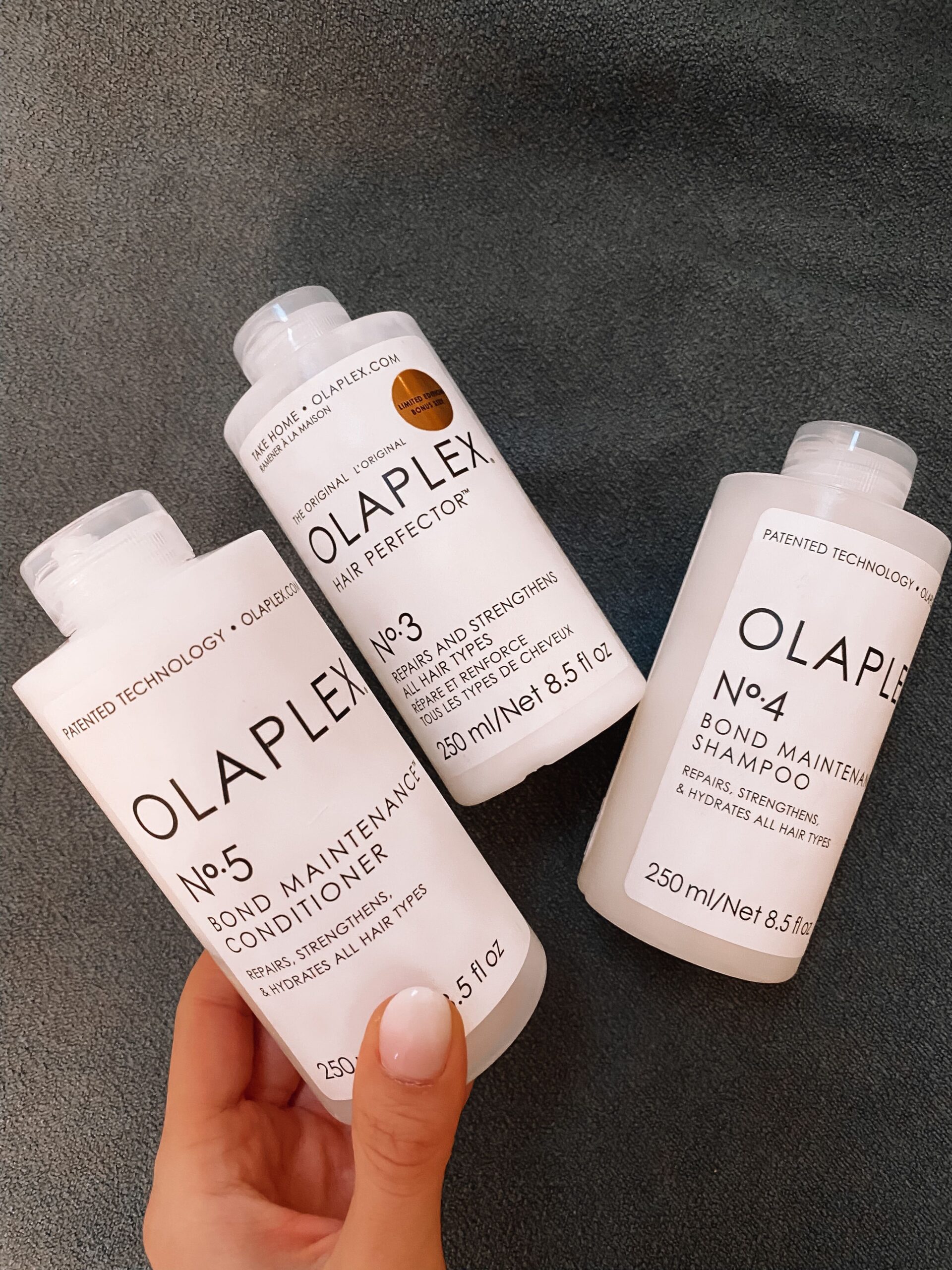 Dry Shampoo
I always loved the Living Proof Perfect Hair Day but one day I tried the IGK Charcoal Detox Dry Shampoo and I never looked back. It is hands down my favorite.
Curling Iron
I use and really like the ghd Curve 1 1/4 inch curl iron.

Thanks so much for visting Blushing Rose Style blog. I'd love to hear from you. Leave me a comment with your must-try recommendations.