JW Marriott Marco Island – Family Friendly Resort
Reese and I just returned home from our little getaway at Marco Island. I don't think I have ever had this many questions about my experience, kid activities, food, accommodations and the resort in general. I thought it would be helpful to put all the answers to your questions into one post. I should start by saying whether you're planning this vacation as a couple, single or family getaway, this resort is sure to accommodate you and your needs. I am writing this review based on my vacation … family/ kid type getaway.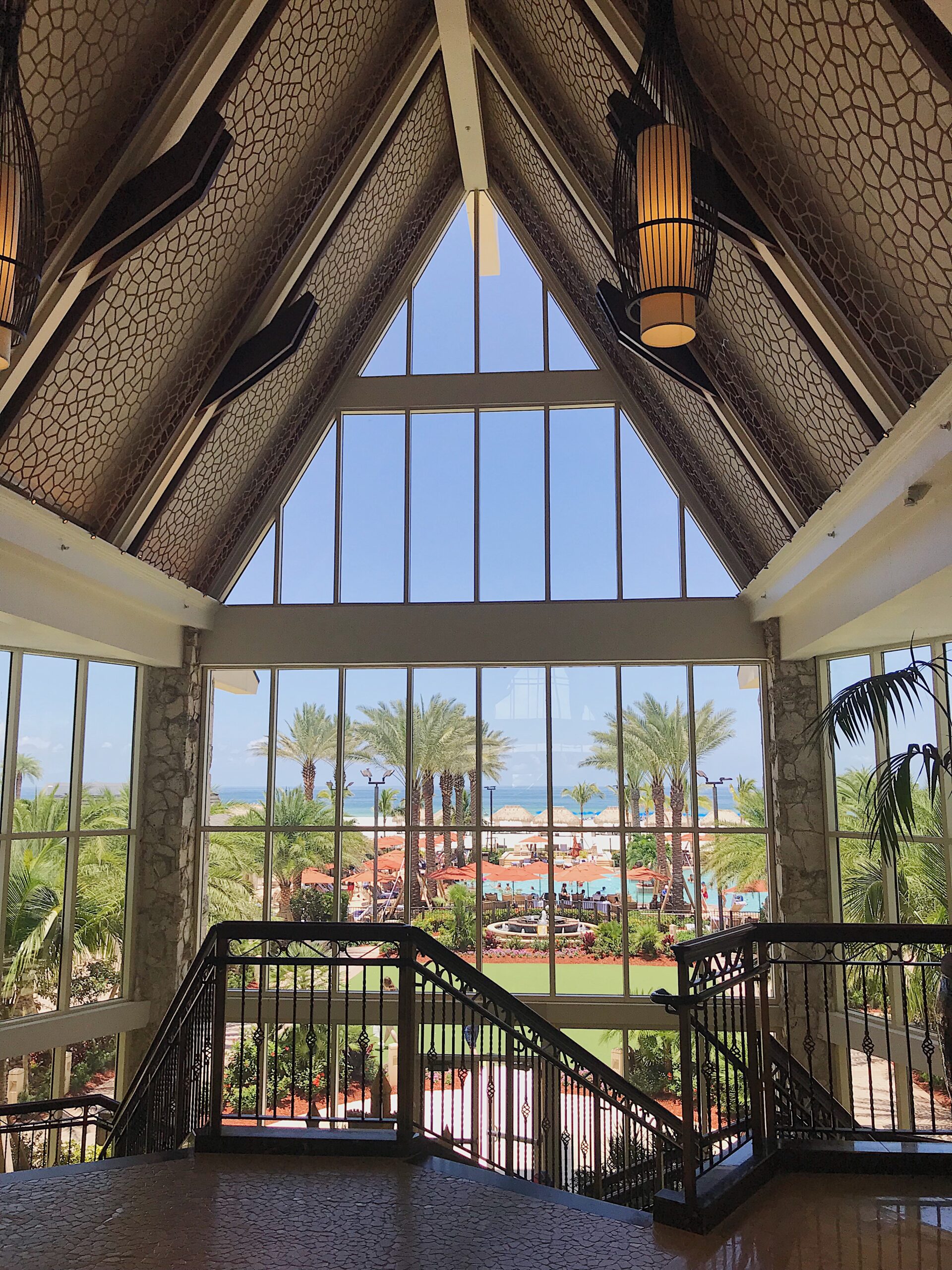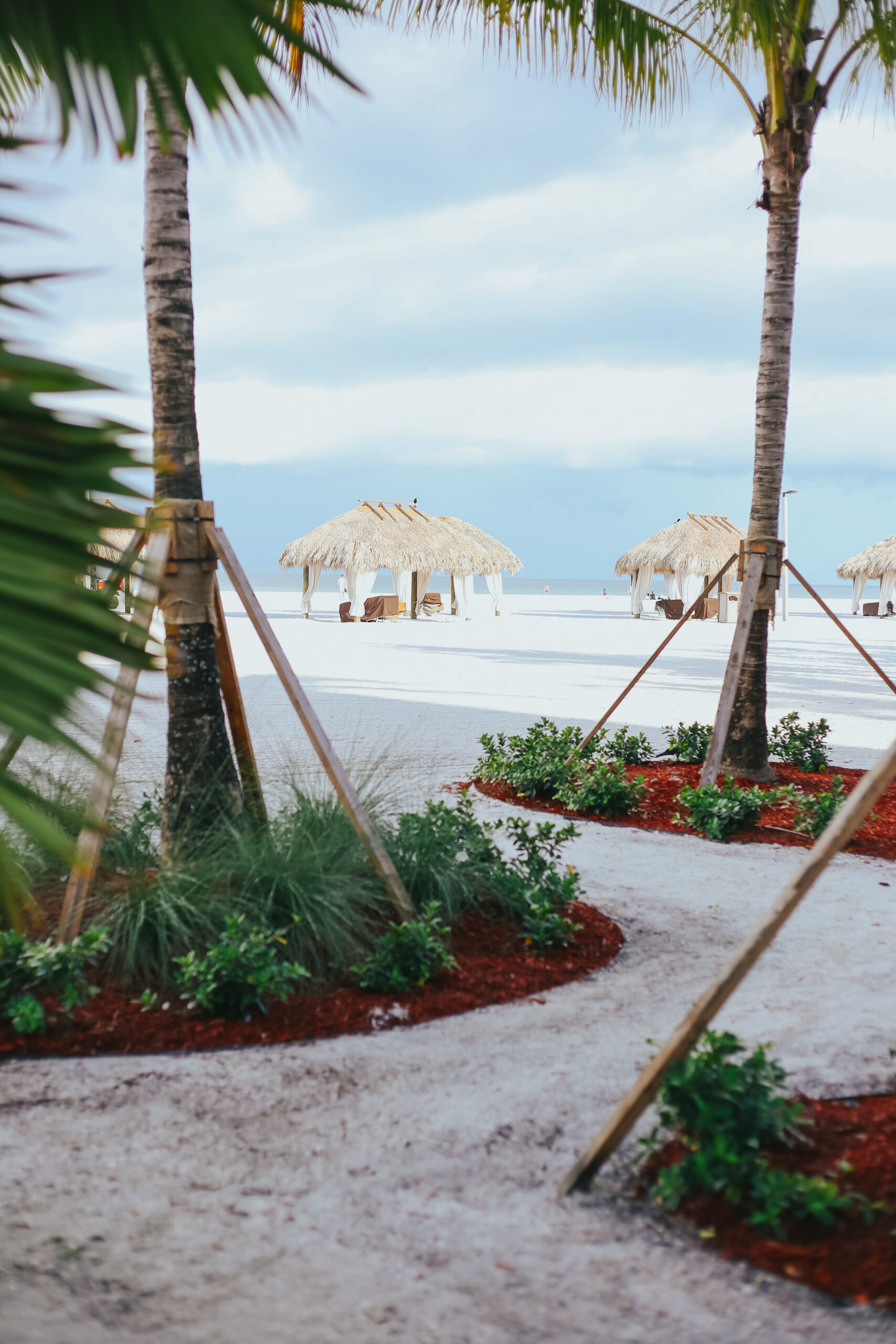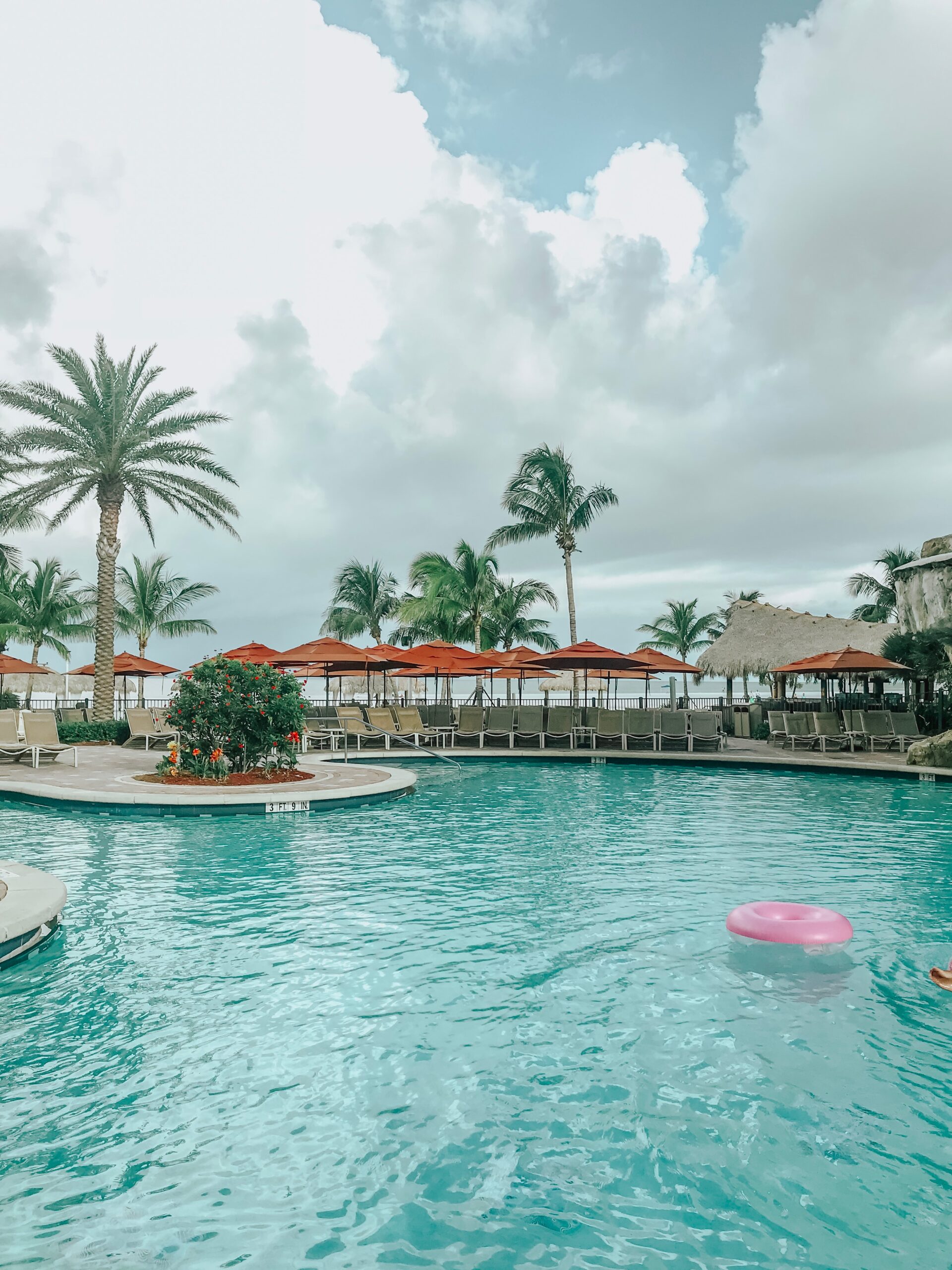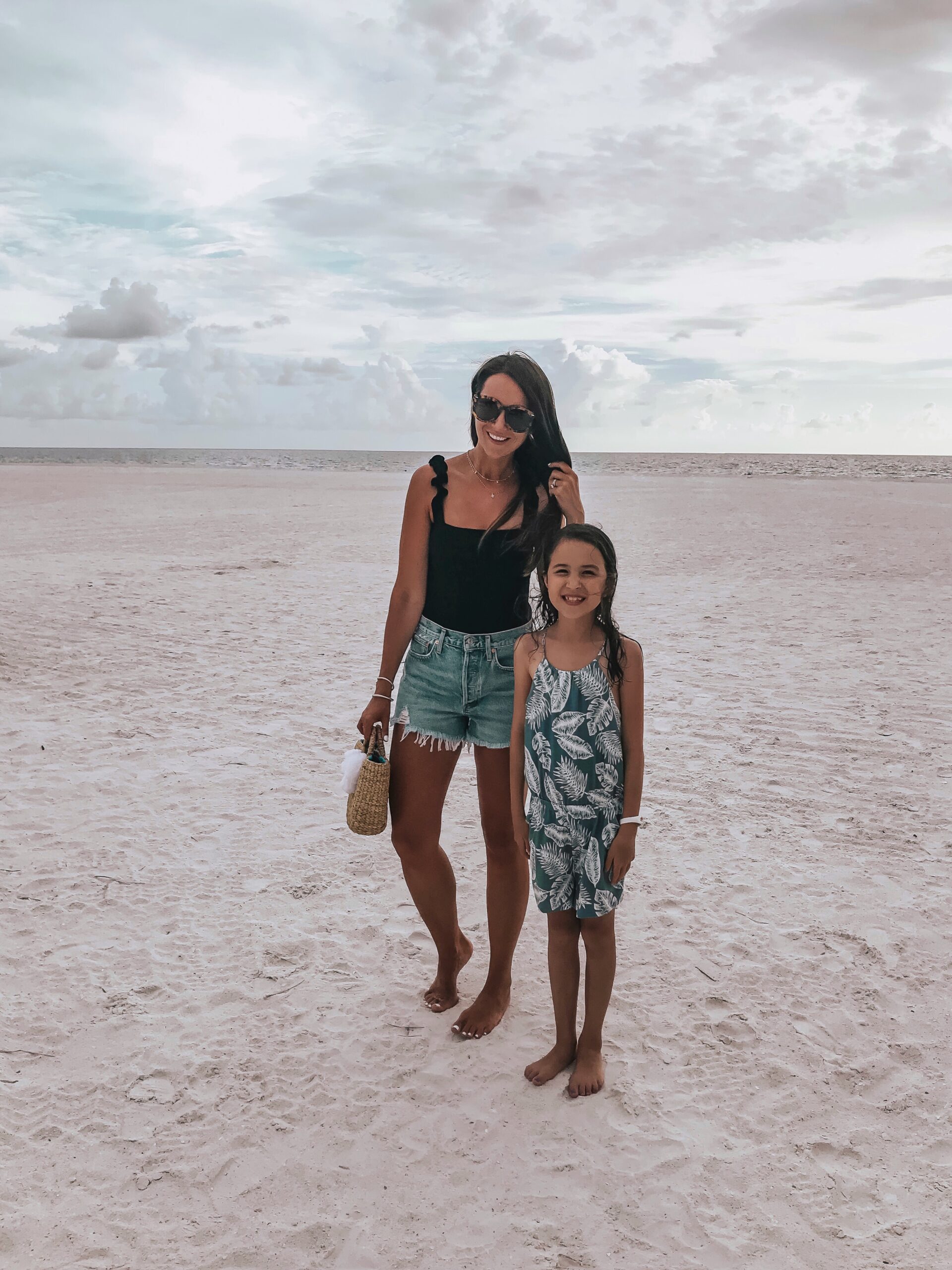 JW Marriott Marco Island – Family Friendly Resort
My husband John has been talking about going to Marco Island forever. If you have been following me for a while, you may remember Reese and I really enjoyed our stay at the Sanibel Harbour Marriott this February. In fact we only stay at Marriott properties, because we truly enjoy all the perks of the rewards program and we always have amazing experience!
JW Marriott Marco Island has been completely remodeled featuring luxurious upgrades to the rooms and the addition of the exclusive SPA by JW concept. Well, I should mention the renovation is almost complete. The resort is adding another tower: adult only (woot woot for kid free vacations) featuring rooftop pool, new restaurant and a 12,000 sq ft state of the art indoor entertainment center.
Our room was ocean front with absolutely breathtaking views of the Gulf of Mexico. There was really nothing better than waking up to this view. Every morning I would order a pot of coffee and enjoy it on the terrace.
We had two queen beds, and I am happy to report that the room was really spacious, and it would totally accommodate a larger family. The rooms have been renovated complete with luxurious bathrooms and large closets.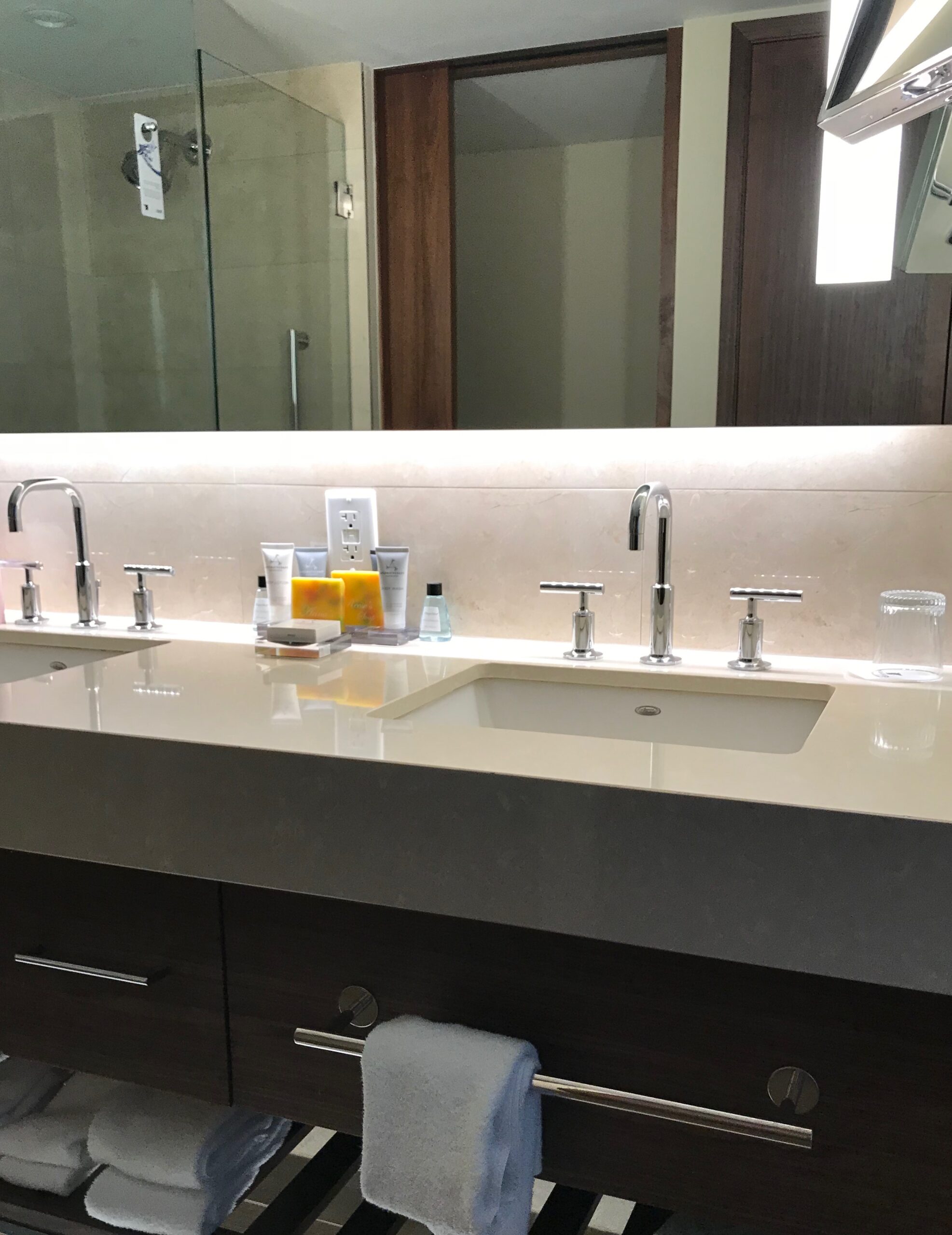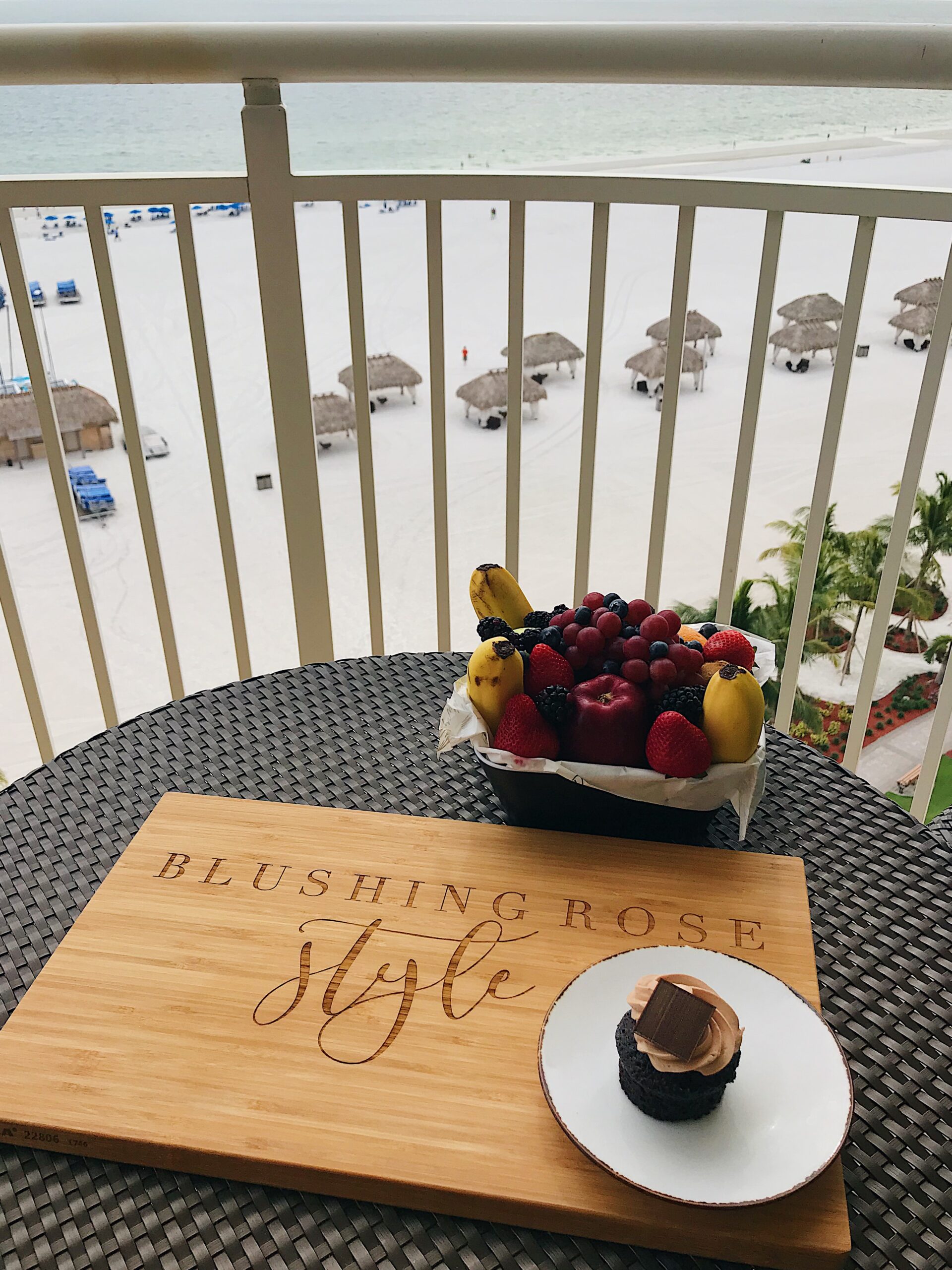 JW Marriott Marco Island – The Spa
The Spa by JW offers relaxing and personalized spa experience. Whether you're looking for express type service (think mani & pedi) or full length treatment, the SPA is sure to have something for you. You can see the full spa menu and pricing HERE.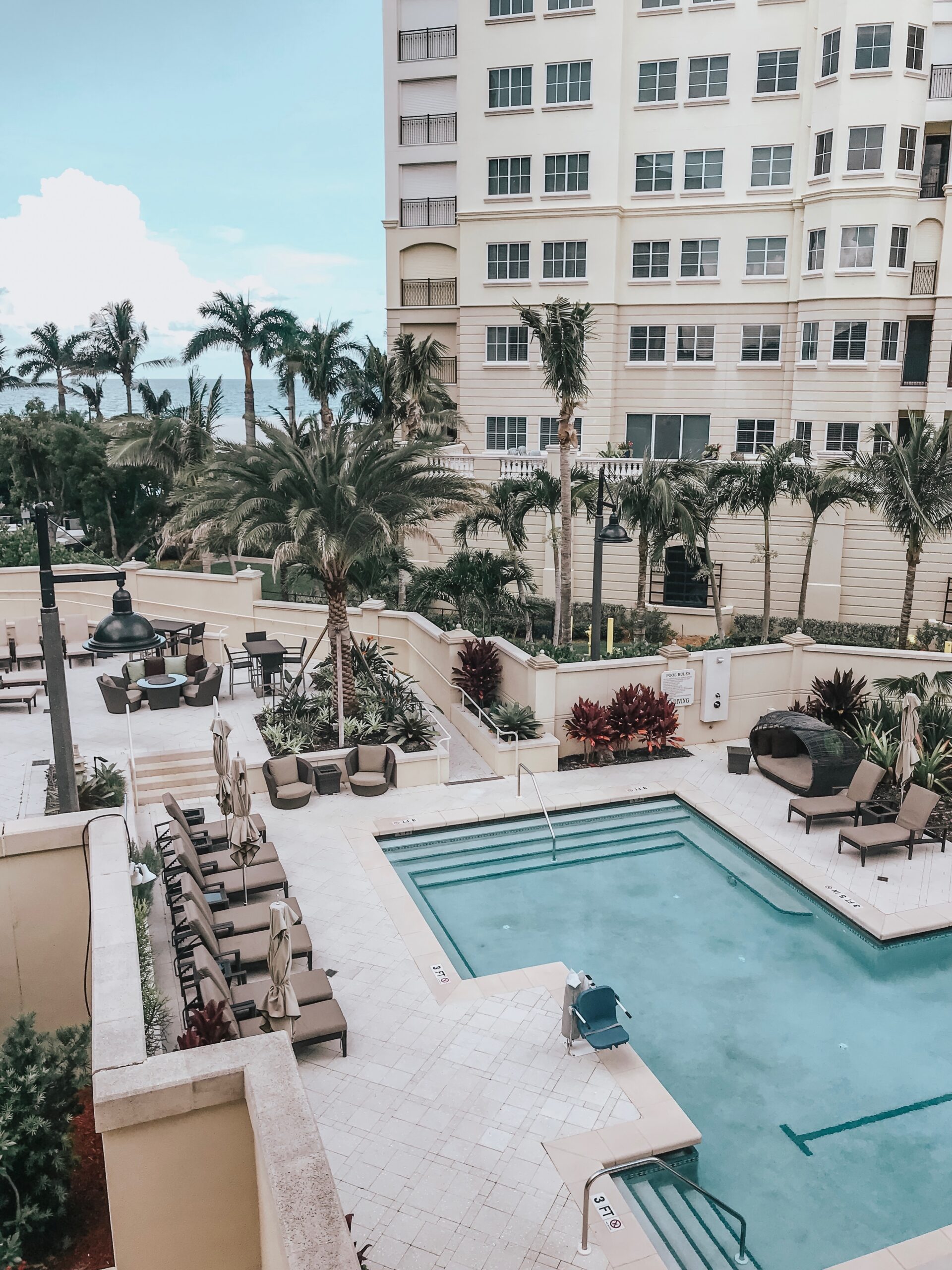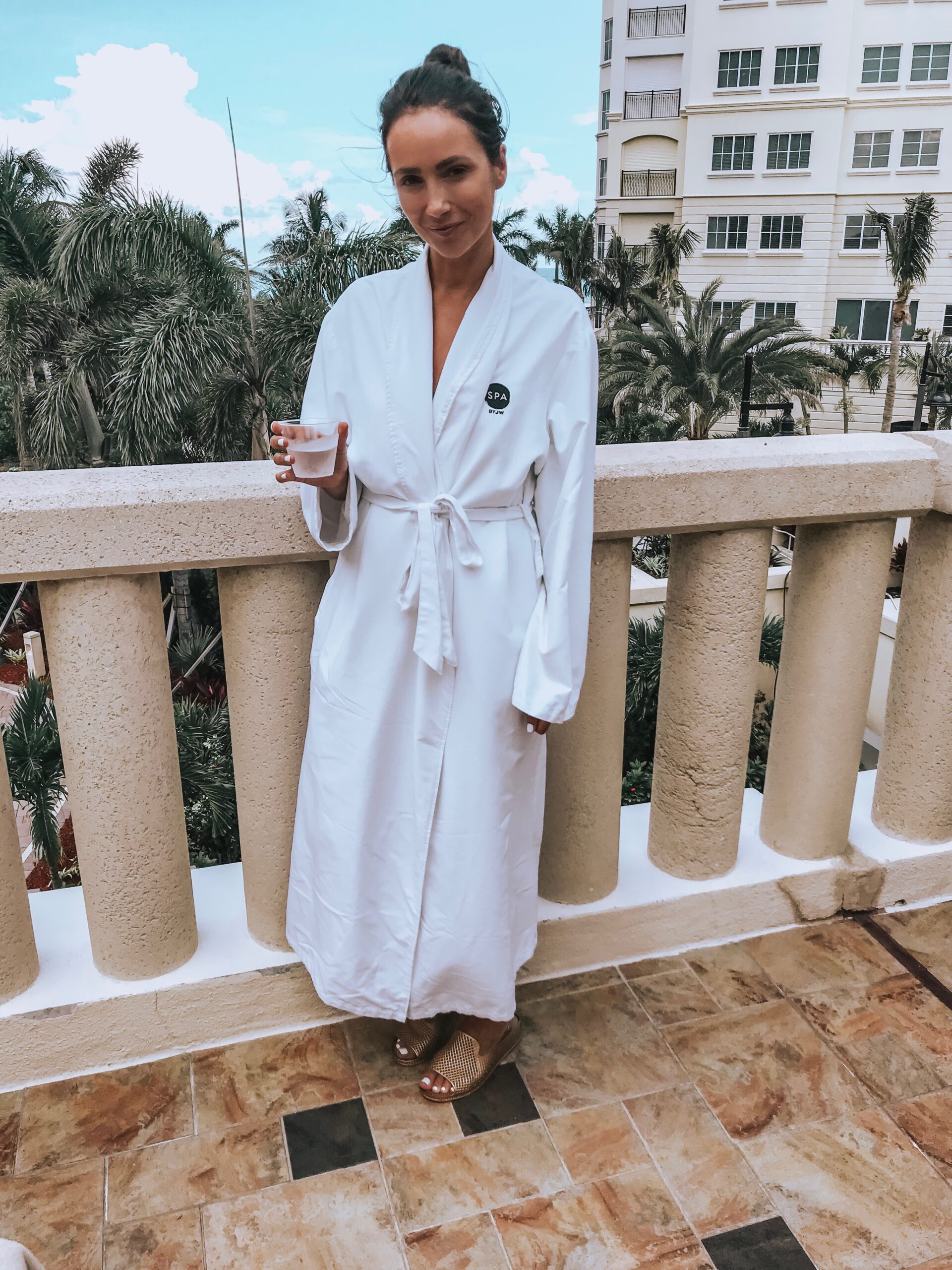 I have been asked what type of services I got at the spa. Reese and I both got the express mani and pedi service. I actually chose Shellac by CND nail polish. If you follow me on Instagram, you know I always have white nails. I was so excited to learn the Spa carries my trusted nail polish and in my favorite color "cream puff".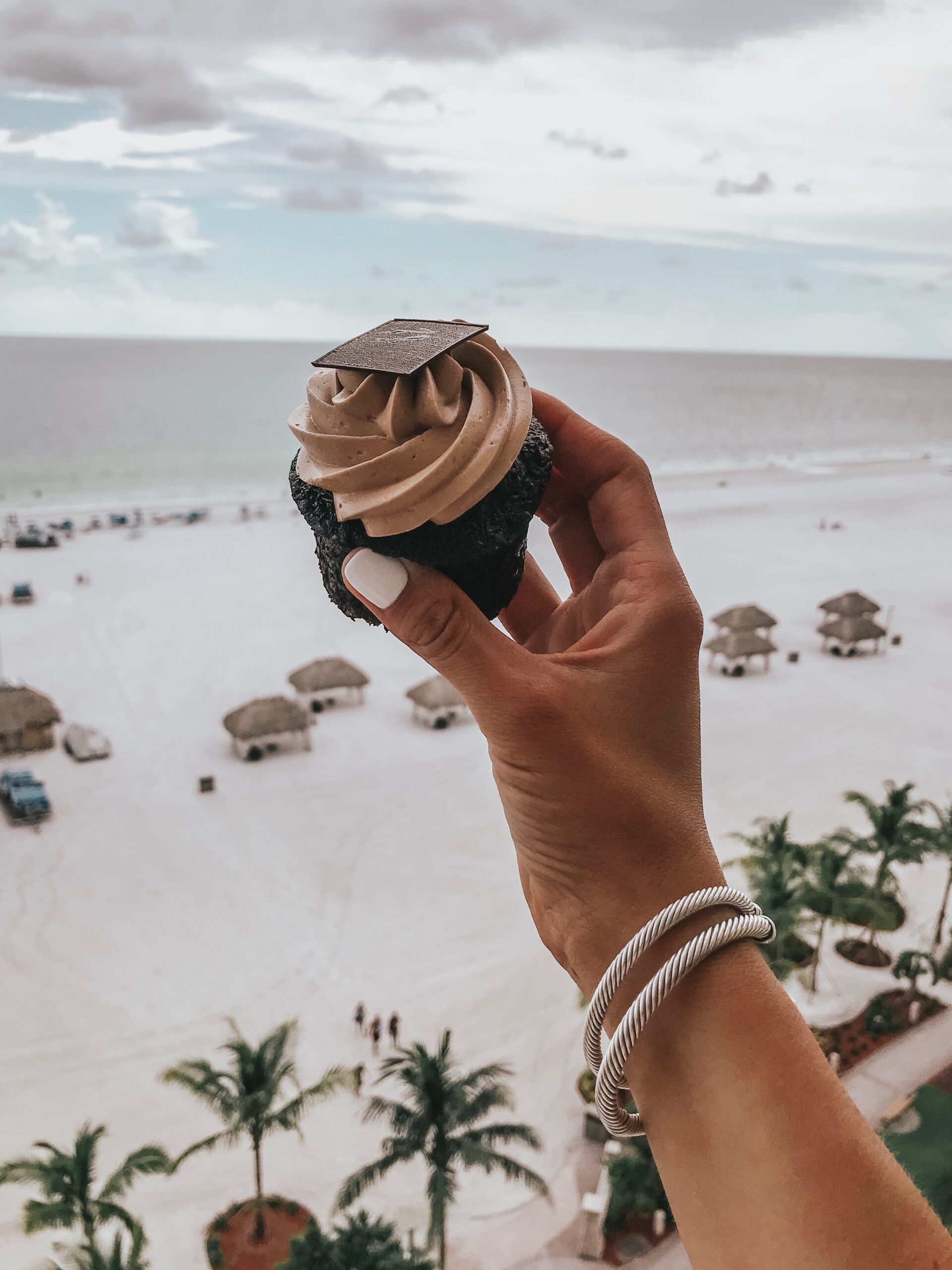 I was also treated to a massage. Can you all believe it was my first massage since 2007….  Mama deserves it, right? 5 Senses Spa Treatment was a truly relaxing experience. It is one of the newest treatments offered by the spa. It incorporates all five senses into one AH-MAZING treatment.
INSIDER TIP: with any spa service, you will have access to all the spa facilities for the day: sauna, steam room, hot and cold soaking tubs and adult only (think peaceful and serene) outdoor pool. Since I was vacationing with my 8 year old, I had to be near all the action of the main pool, so sadly I was not able to take advantage of these perks. While I was enjoying my massage, Reese was having a blast at the Tiki Tribe Discovery Camp.
JW Marriott Marco Island – Family Friendly Resort
Tiki Tribe Discovery Camp For Kids
Tiki Tribe is a day camp for kids age 5-12. It is open between 10AM and 3PM. There is a $70 fee per child (lunch included). However in the month of July if you get any spa services, the fee is waived!!!
To be honest, I did feel kind of guilty dropping Reese of at the camp, as I headed for my spa services. But let me tell you, she was so disappointed when I showed up to pick her up. They offer a lot of fun activities, different each day. During few short hours Reese was there, she received a backpack (which she decorated), played giant JENGA (and has pictures to prove it) and few other board games, did some coloring and also (her favorite) pottery painting. She painted a mermaid and a seashell. The gals helped us bubble wrap her creations and we got to bring them home. She proudly displays them on her dresser. I think Tiki Tribe is such an amazing option for the parents. Vacations are always so busy, so even if you can get just a couple of hours to yourself, whether to enjoy a meal alone or indulge in spa services, it is so great knowing your kids will have a blast. Reese asked if she could go back to Tiki Tribe the next day…
Other Kid Activities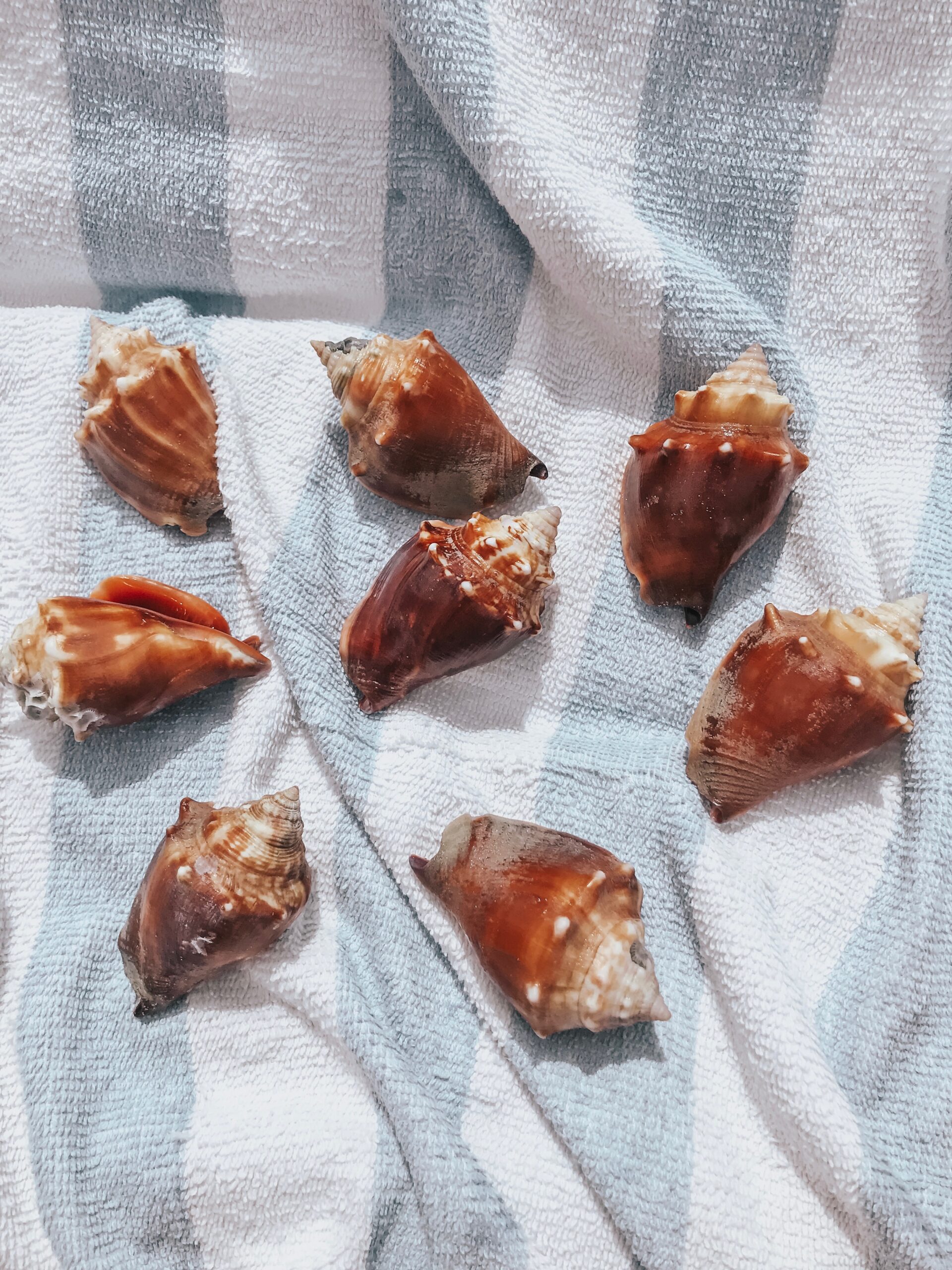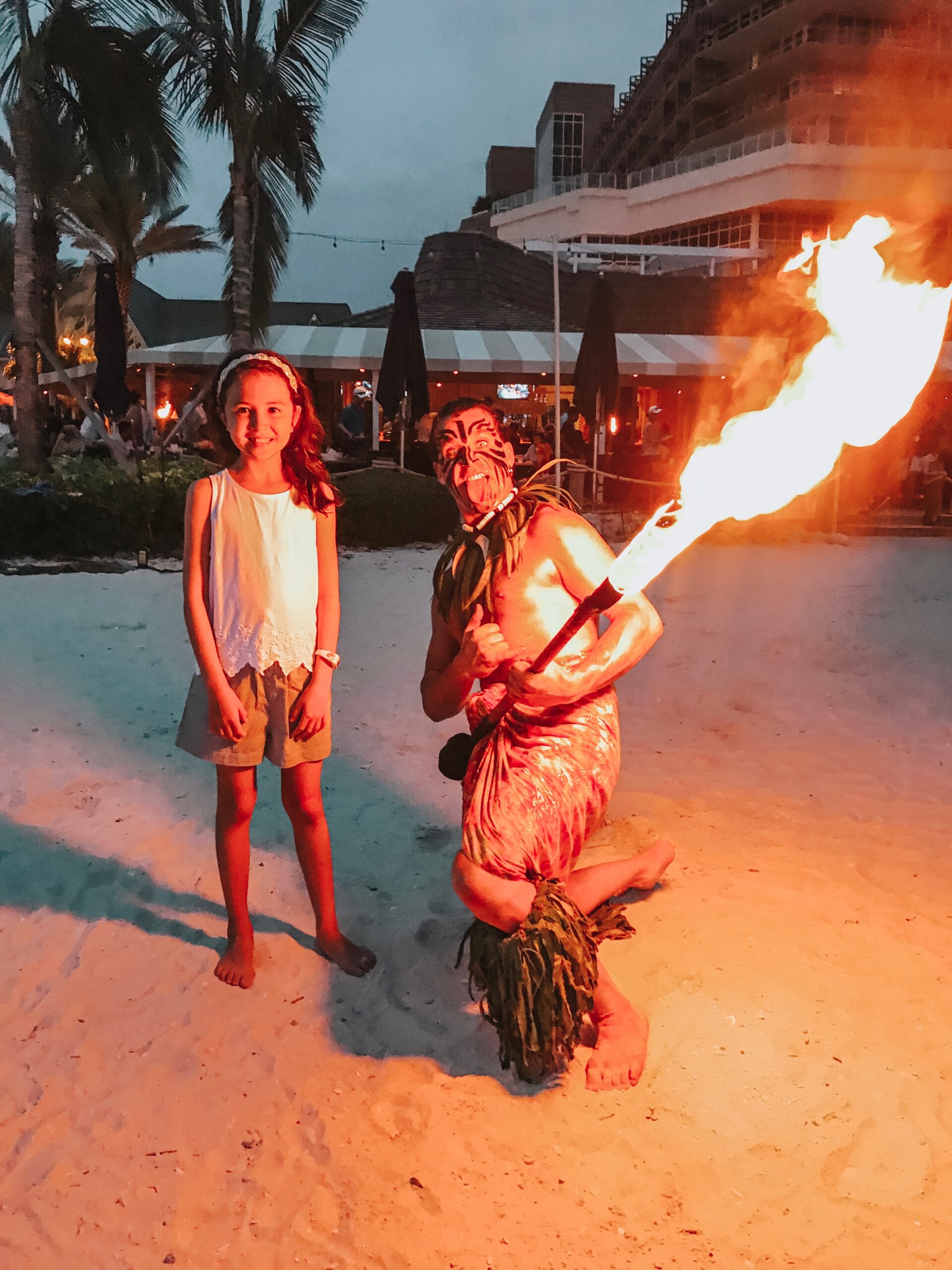 Shelling – Reese and I collected so many beautiful seashells. It was probably our favorite thing to do every single day. The seashells at Marco Island are gorgeous. We brought so many home. Funny story, my luggage was 6 lb overweight, turned out to be the exact weight of the seashells haha I had take them out of my checked bag and place them in my carry on. Reese was glad they were "safe" in my handbag.
Pool side hair braiding
Beach Volleyball
Sunset Fire Show – we attended the fire show every single evening. So fun!
Dolphin Watch (so bummed we didn't get to do that, but it is for our to do list for next trip)
Pool – technically it is not listed as activity on the resort's website, but the water slide, and "waterfall" were a blast for the kiddos all ages.
JW Marriott Marco Island – Endless Food Options
I have to say even before kids, when John and I used to travel, we always relied on room service. Especially for early morning breakfast or late night dining. Now that we have kids, we still order room service on every single trip. I have to say I was so impressed with the In Room Dining menu options. But there is one thing in particular I loved – made to order smoothies. Actually Reese and I attended a healthy smoothie demonstration at the Spa and let me tell you, the JW Marriott Marco Island knows their smoothies! YUM.
Room Service – Smoothies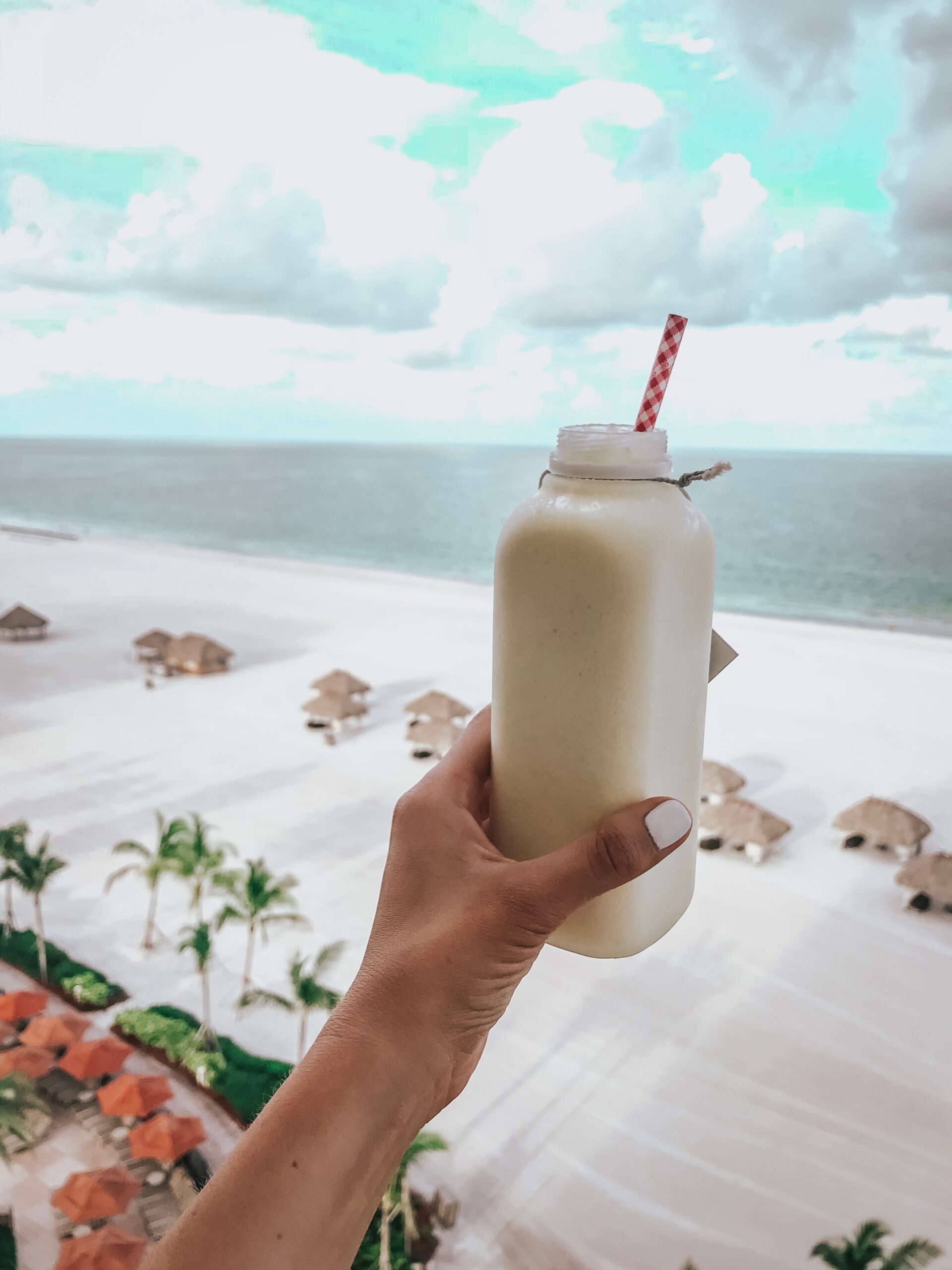 Quinn's On The Beach – Watermelon Arugula Salad
Quinn's on The Beach is a beachside restaurant and bar with amazing views of the Gulf of Mexico. It was probably our favorite spot. We ate there everyday. I can't stop thinking about the Watermelon Arugula salad. INSIDER TIP: go there for dinner and watch the Sunset Fire  Dancer show while enjoying your meal.
400 Pazzi's – Brick Oven Pizzas and amazing Spaghetti & Meatballs
I don't think I ever met anyone who is not a fan of Italian food. When traveling with kids, chances are someone is going to request pizza for either lunch or dinner. Great selection of brick oven pizzas and of course can't go wrong with spaghetti and meatballs.
Café San Marco – Amazing Illy coffee, quick snack on the go
Ok… have to say best coffee ever! Hot or iced coffee was to die for!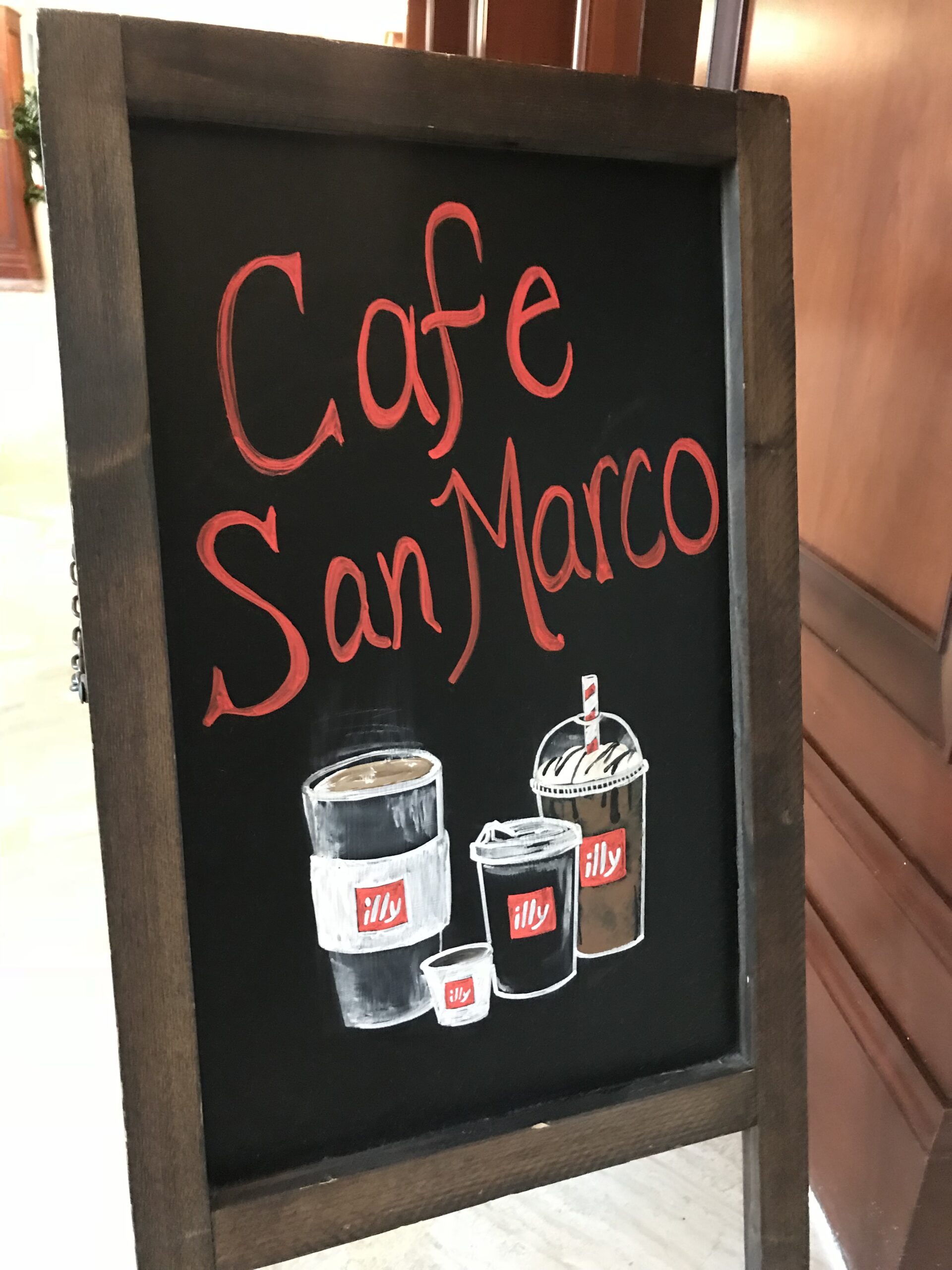 Menchie's – Frozen Yogurt shop.
Reese was obsessed with this place, we stopped there for a sweet treat at least twice every single day. Parents and kids love this lace!
Maia
Fantastic breakfast restaurant. Order from the menu or go for the amazing selections of the buffet. Reese is still talking about the buttermilk made to order pancakes. I loved the oatmeal bar with endless toppings. Make sure the try the chia seed pudding. It was divine. INSIDER TIP: if you paid the resort fee, make sure to take advantage of the BOGO breakfast buffet.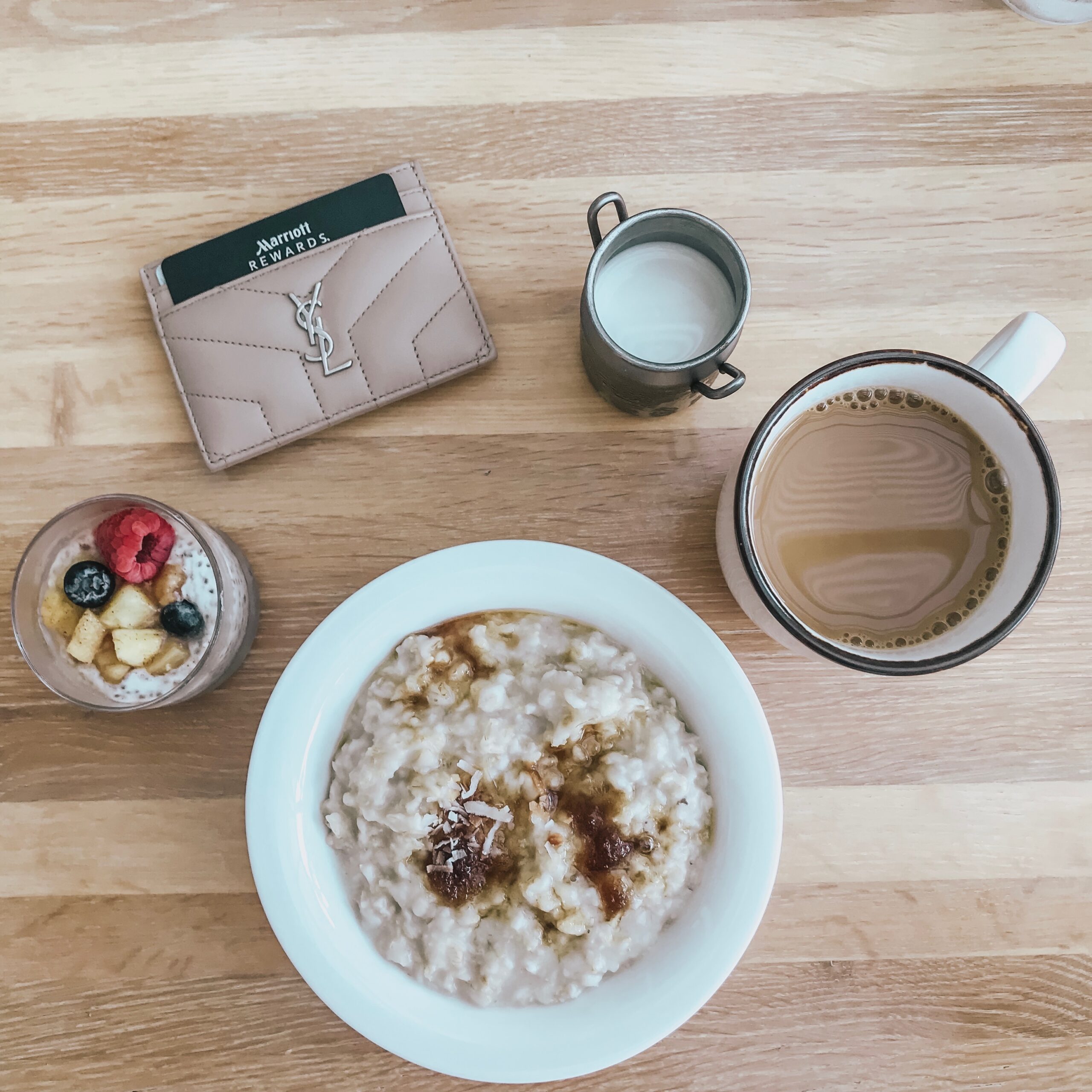 There are several other restaurants on the property we didn't get a chance to visit. But whether you're in a mood for sushi (check out Koral) or high end dining (Ario) you will find a restaurant for you without ever stepping foot outside the resort.
JW Marriott Marco Island – Pool and Beach
Pools
The property has several pools. We spent most of our time at the pool with water slide and waterfall. I was so happy to see the pool had a shallow gradual walk-in  wading pool for younger kids. I cannot wait to bring Grant back here. It was a blast for little ones to splash around there.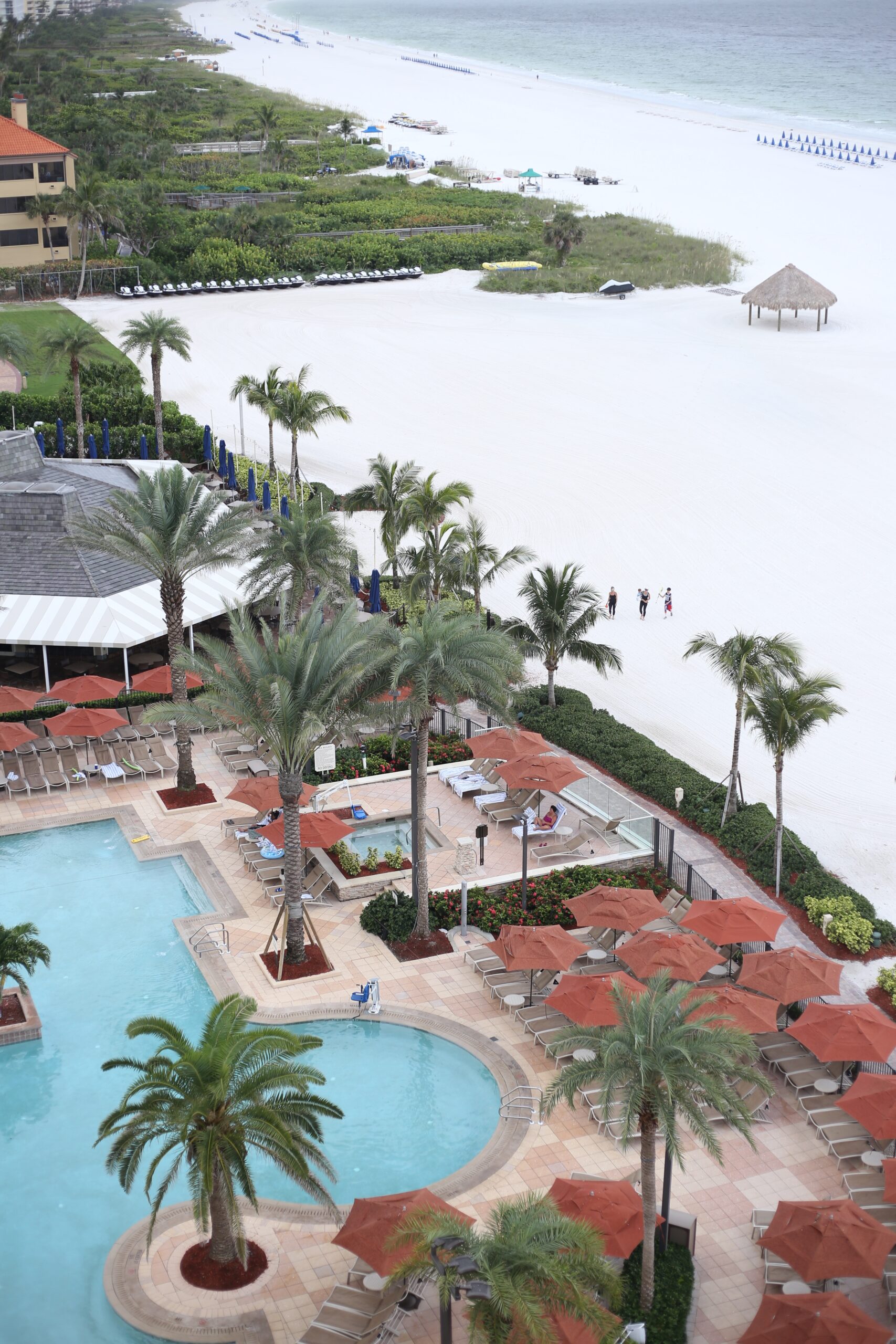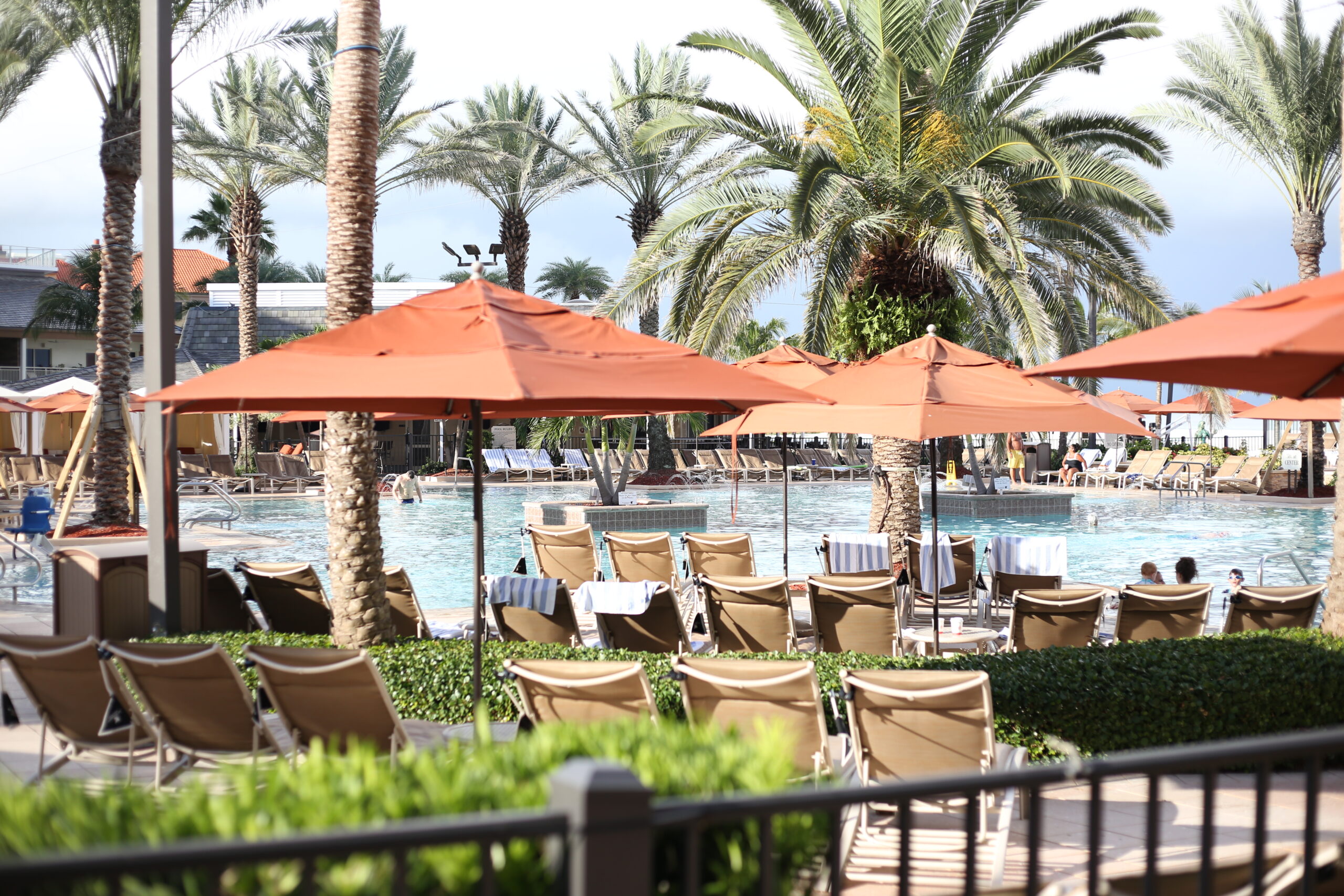 Beach
The beach was my absolute favorite part of the property. It truly looks and feels like paradise. Coming from the New York rocky beaches, the Florida sand felt like soft flour on my toes. The breathtaking sunsets were just magical. BTW if you paid the resort fee the beach chairs and umbrella, as well as towel service are all included.  INSIDER TIP: if you want front row on the beach, make sure to be there no later than 9 am, those spots are taken fast! If you prefer more peaceful and less crowded setting, you may want to consider reserving a beach hut (rental fee includes fresh fruit bowl and bottled water).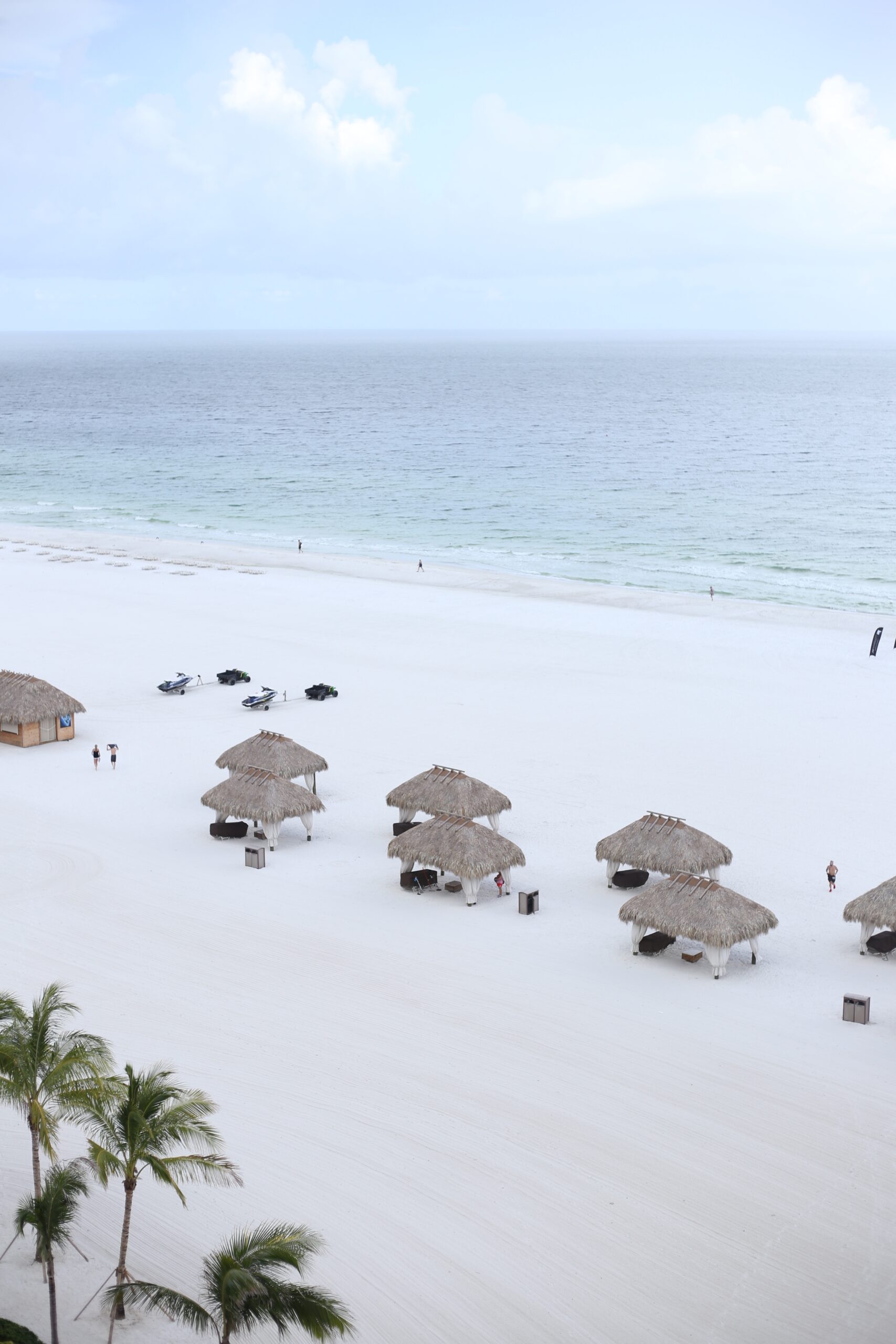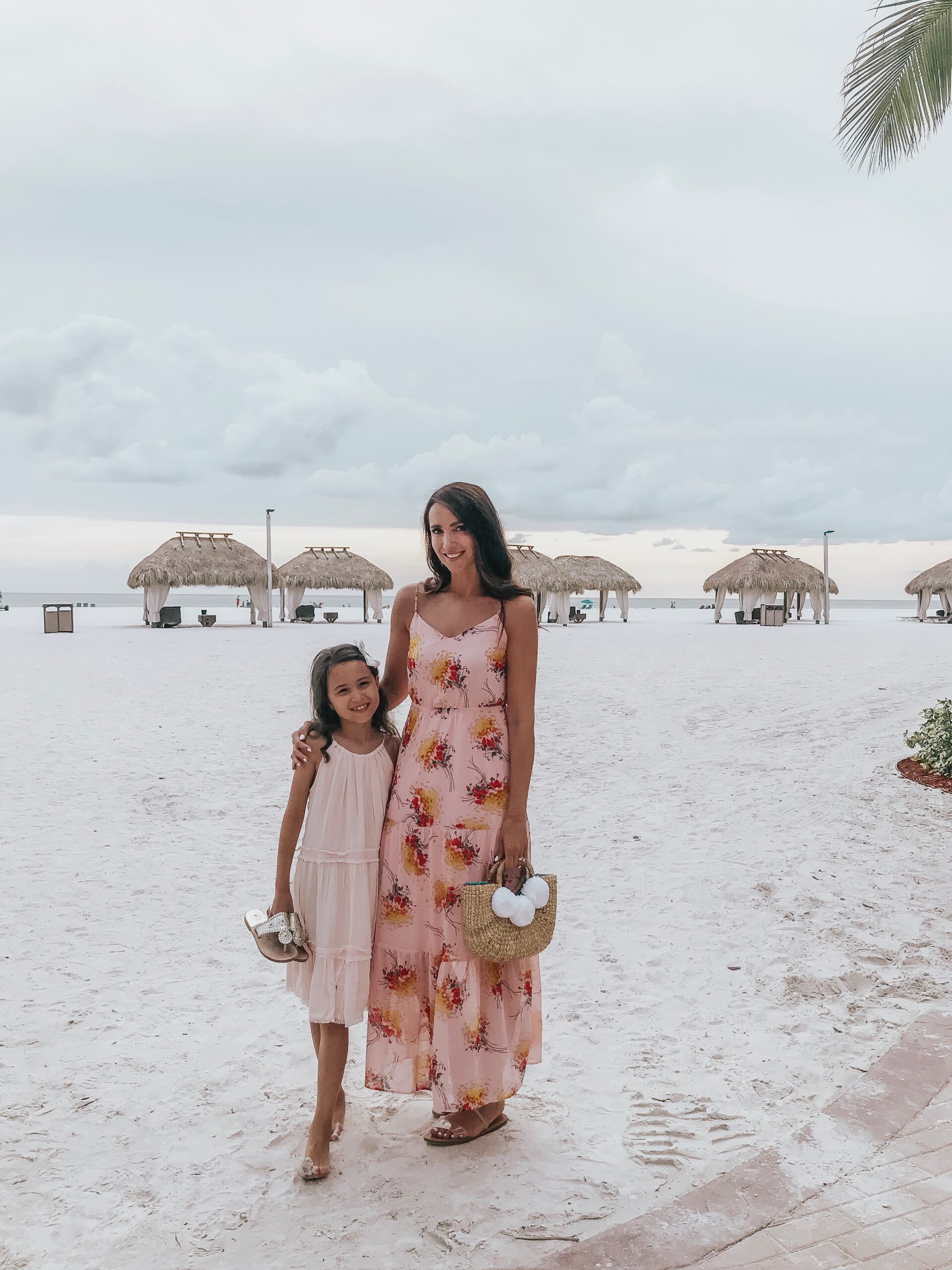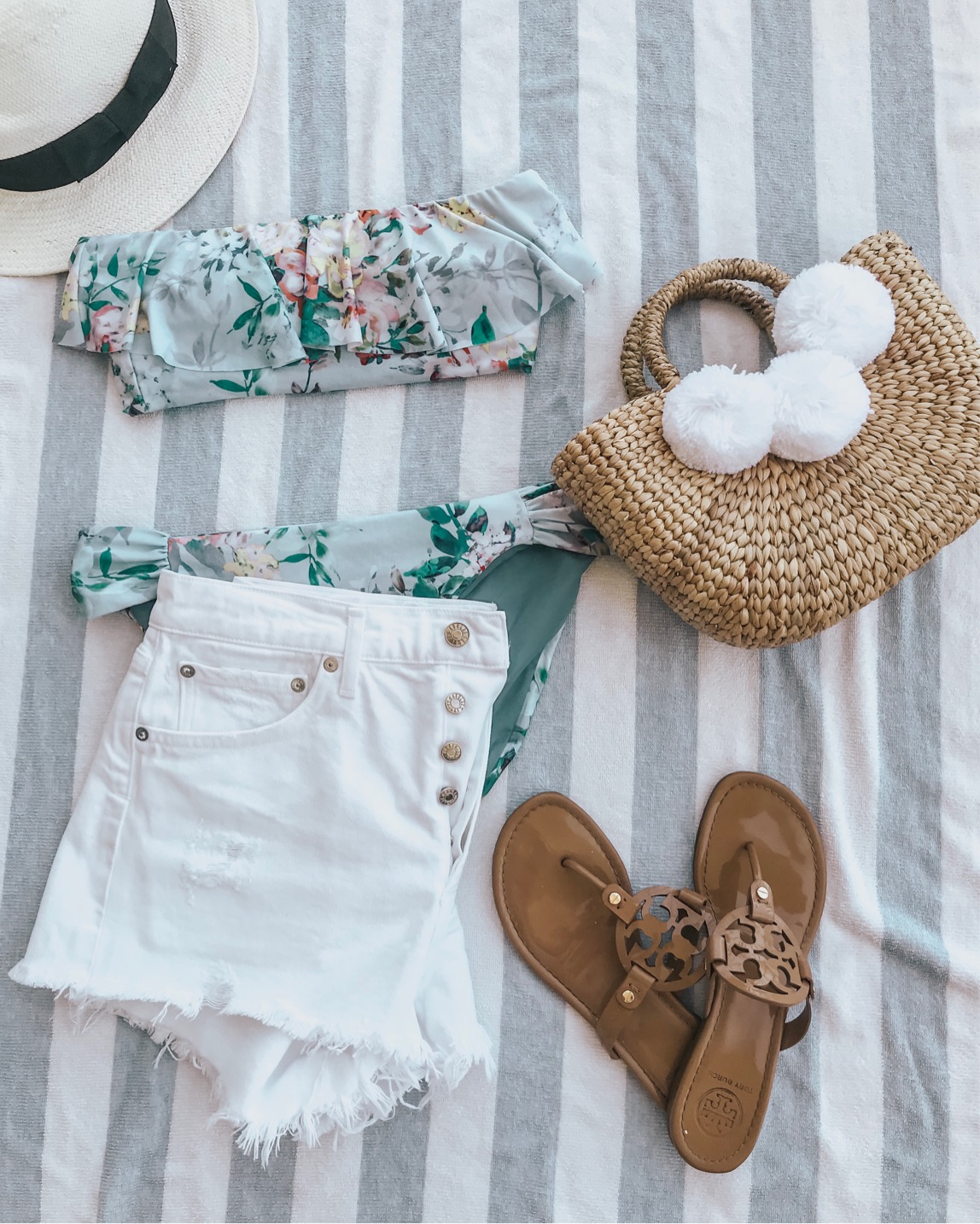 Beach Cart
Once you're enjoying the beach, the food shall come to you 🙂 Quinn's on The Run cart makes frequent stops and they have a great menu for both adults and kids. Make sure to try the Exotic Sangria!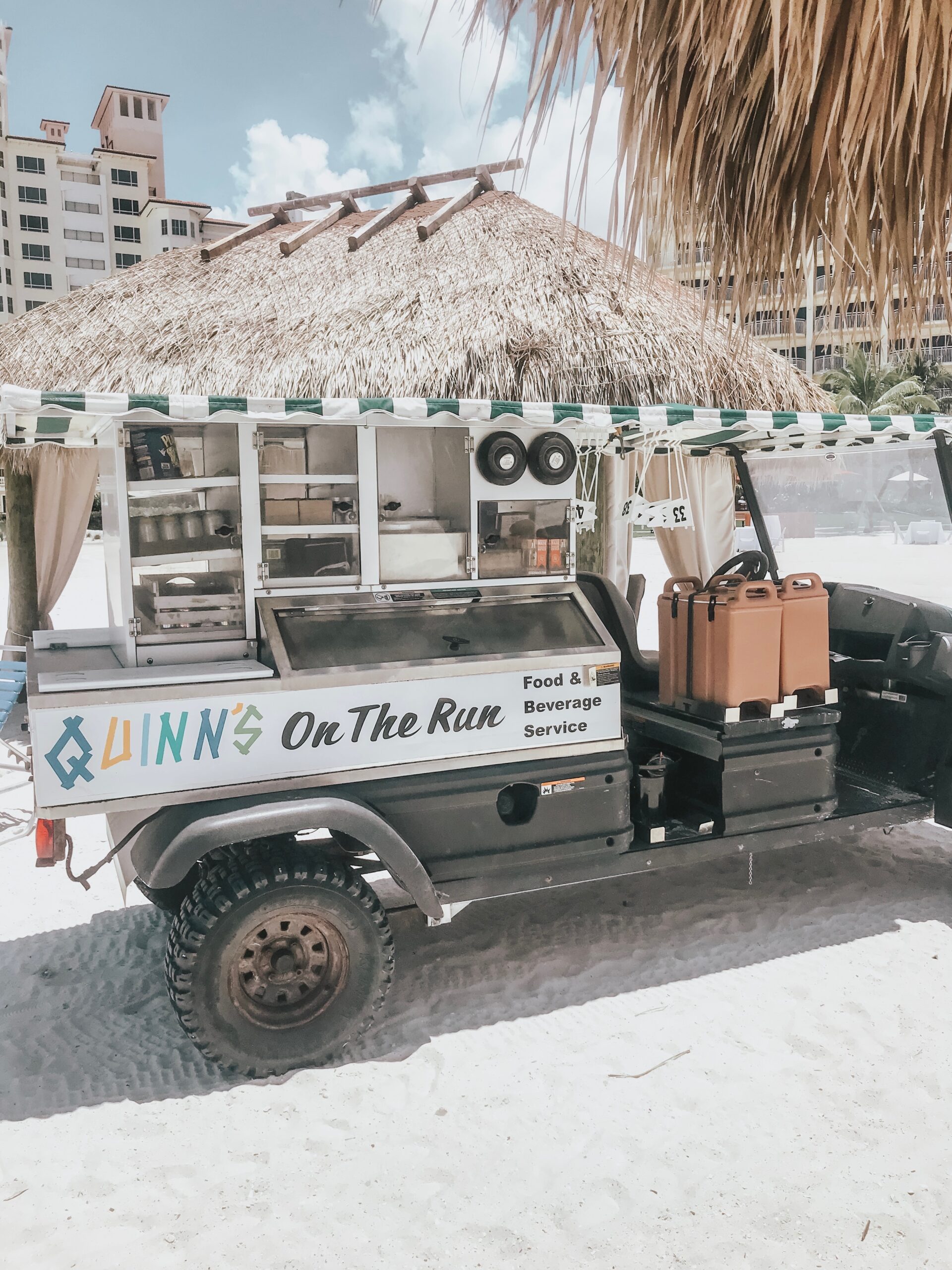 It was one of the best and most relaxing vacations I have ever been on. The resort itself was absolutely amazing, but the customer service and the staff were phenomenal and very accommodating. If you have been considering vacation here, do not hesitate! You will love every minute of it.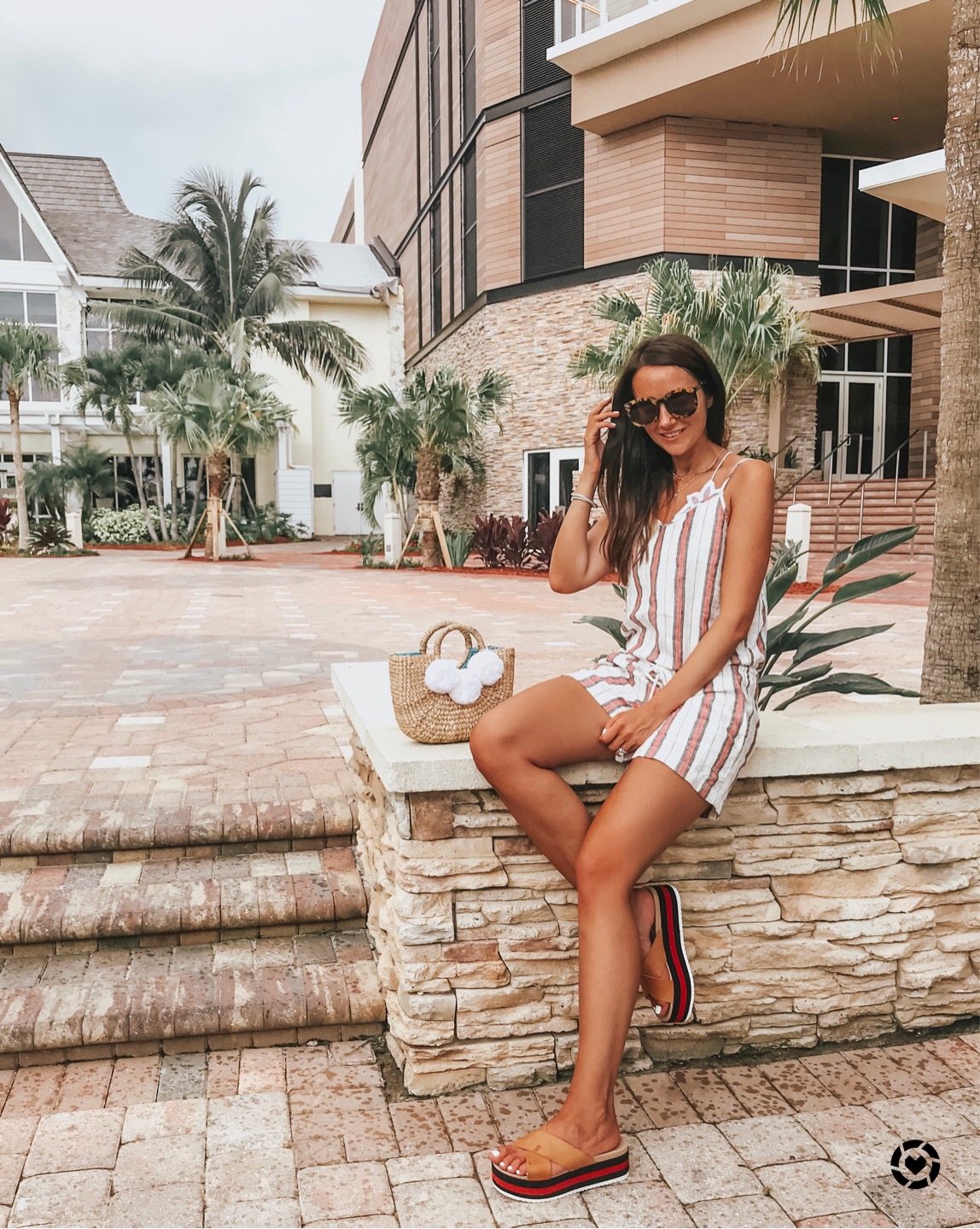 Thank you so much for reading! Please do not hesitate to reach out to me directly with any specific questions regarding the resort.
And very special thank you to JW Marriott Marco Island for our amazing stay and experience.
XX,
Anna