Who need a little fitness motivation? We had so much fun last year with our fitness challenges and I wanted to bring these back for 2021! What better time to start than January, right?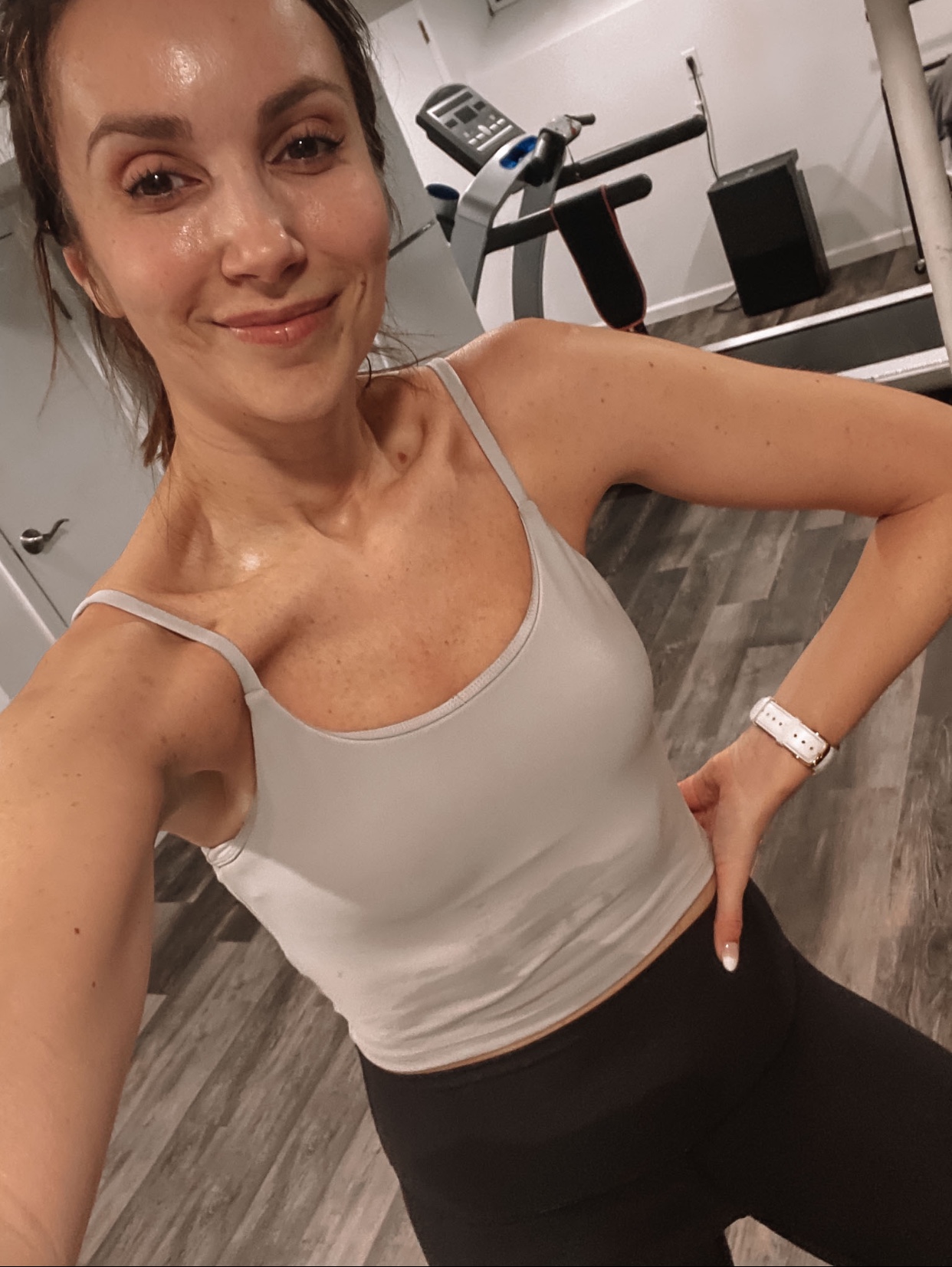 I have been working out for 9 weeks now. I changed my routine and these days I workout in the morning before the kids wake up. Btw I am not a morning person, and pretty much hate waking up this early. But if you've been wanting to join me in the morning, I have a blog post with tips on making morning workout routine easier. Check it out HERE.
January Abs Challenge
If you join me in the January Abs Challenge, by the end you'll complete 50 minutes of core workout. You have nothing to loose, it's just 5 minutes a day. So what do you say? Let's do it!
I will be using 5 min core workouts available on demand via the peloton app. You can download it via app store on your phone. It's a subscription but they are offering 2 month free trial (you can cancel before you'll be charged). I love using the app for all kinds of workouts including treadmill bootcamp, upper body and core. If you don't wish to download the app, I'll be posting some suggestions on my IG stories.
Here is template I will be using to stay on track. You can print it off and keep somewhere visible (like your nightstand) this will be your daily reminder not to miss a workout.
TO SAVE
Desktop: Right click and save to desktop OR drag onto desktop
Phone: Hold down on image and choose add to photos.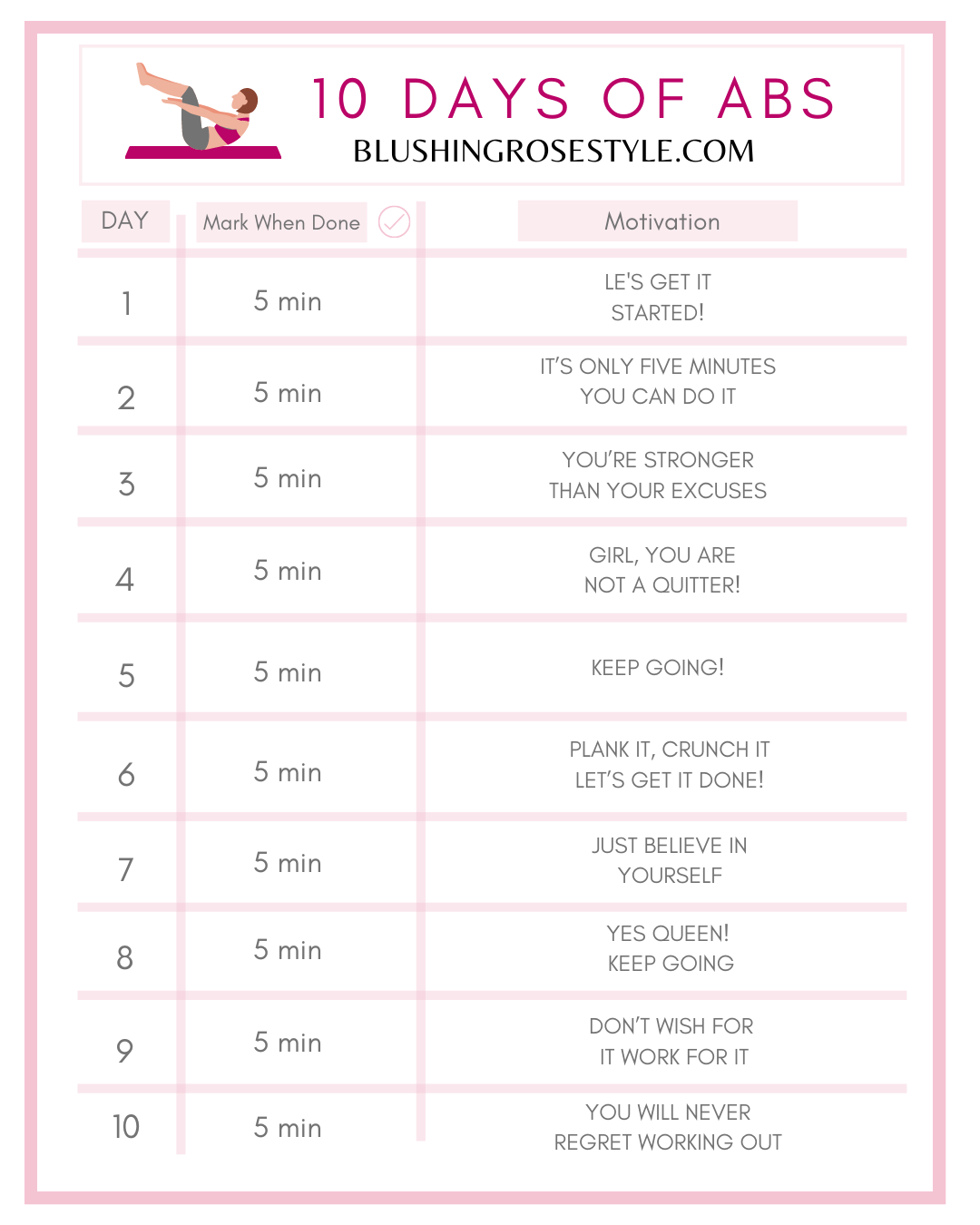 Thank you so much for visiting Blushing Rose Style Blog! If you join the challenge, please let me know!