Happy Saturday, girls! I am back with a new Target try-on and the first of 2021. I'm excited to share some cozy and comfy new pieces with you.
Love Target Finds? Join our private FB group! Where you can find even more or my recent finds and You can also share your recent purchases, and see what others in the group are raving about.
Btw, if you missed my previous Target hauls, you can check them out here: Target Try-On 12.19 and Target Try-On 11. 7
8 Outfit Ideas
If you are into tie-dye this set is for you. Target's tie dye pieces always sell out so fast and this one is fully in stock in two colorways. Both the sweatshirt and joggers are buttery soft and fit tts, I'm wearing size small. If you prefer a more oversized fit, I suggest sizing up. The sherpa slides can be found here.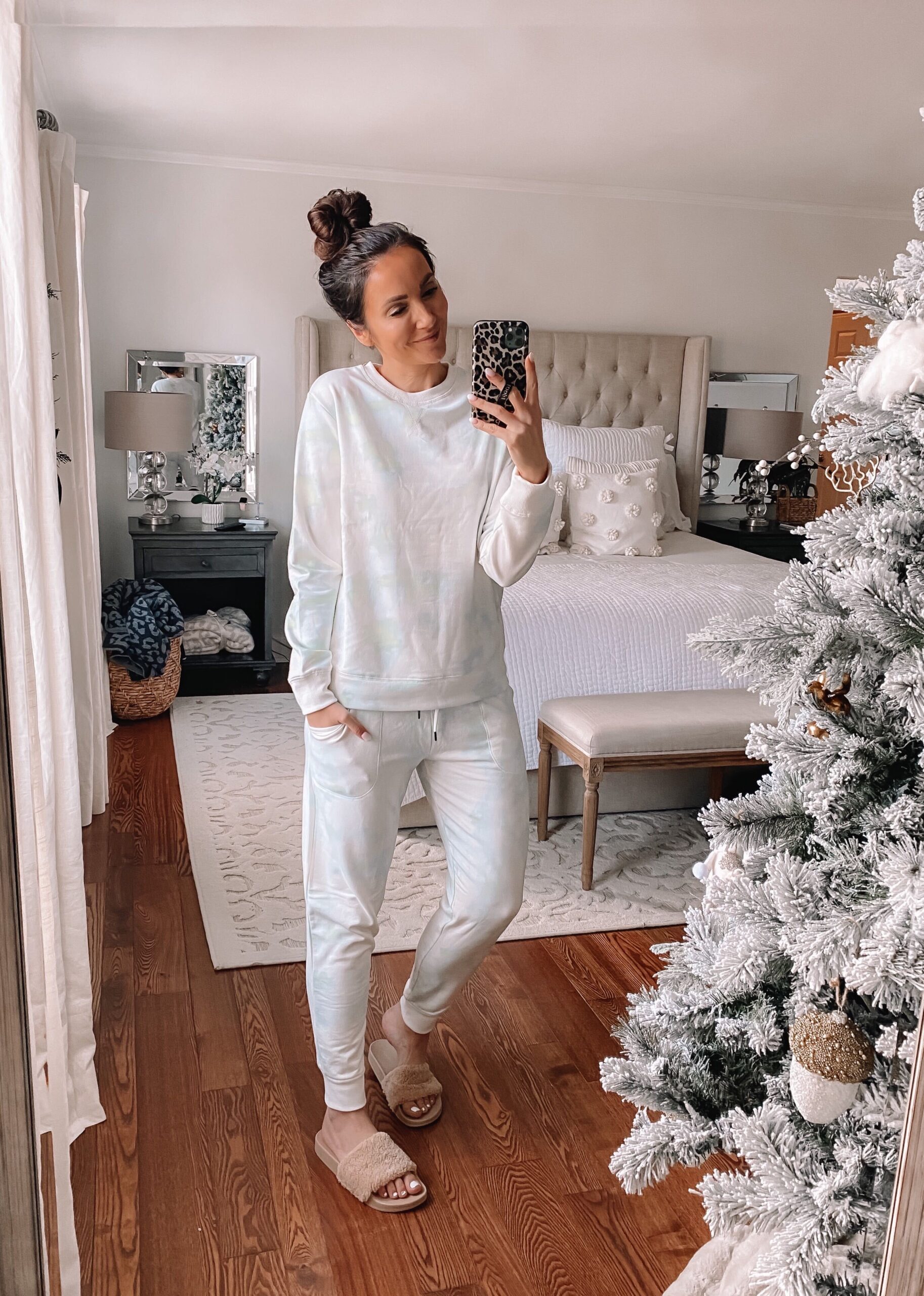 Another cute loungewear set find. It is super soft and the fabric has a burned out style look to it. I am wearing size small in the hoodie which has more of a cropped fit and I sized up to medium in the joggers.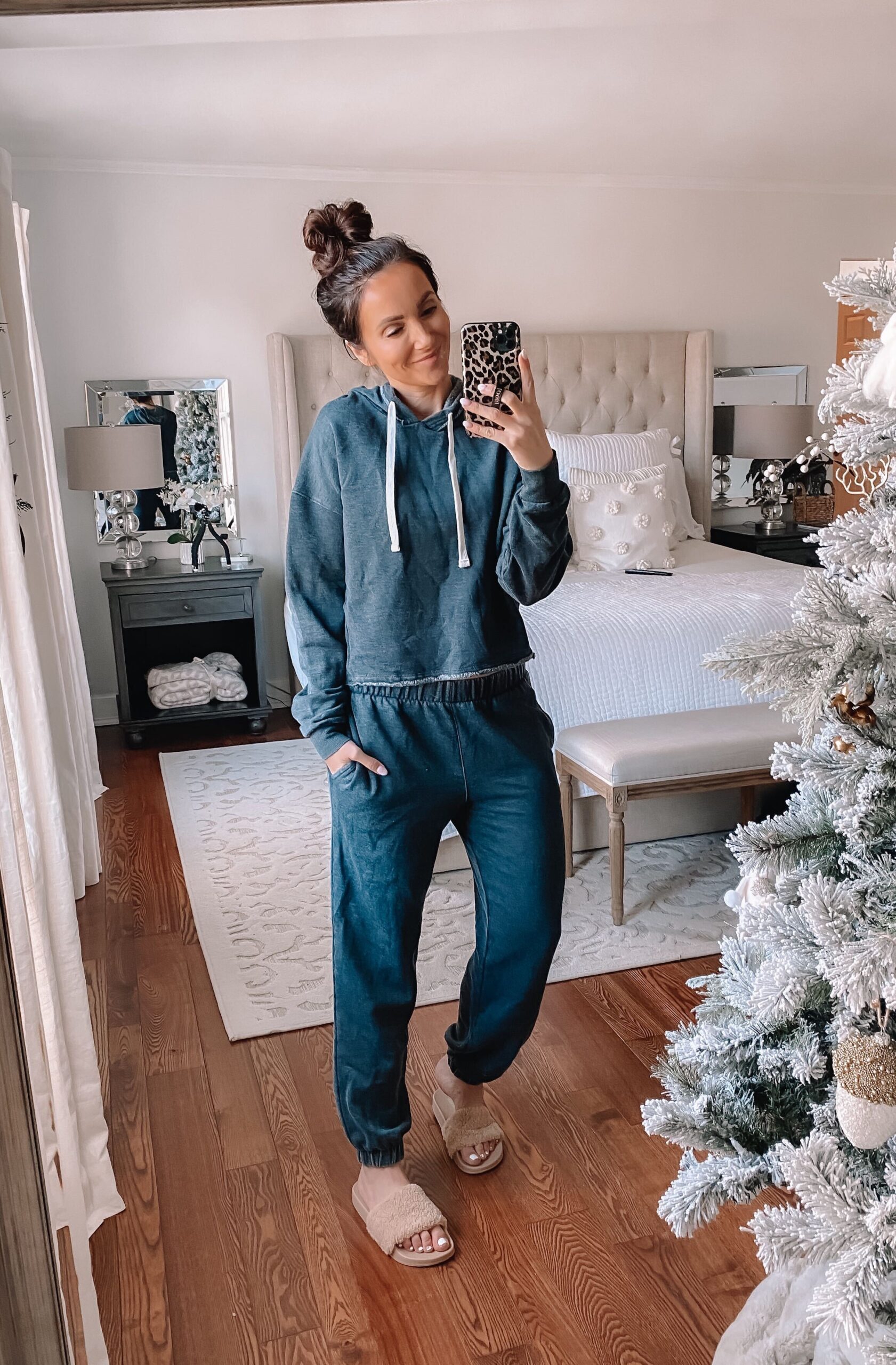 How cute are these pajamas? This comes as a set but the top would make a great sweatshirt for casual wear. I am wearing size small but just to note that the sweatshirt is definitely oversized. If you are in between sizes you can probably size down.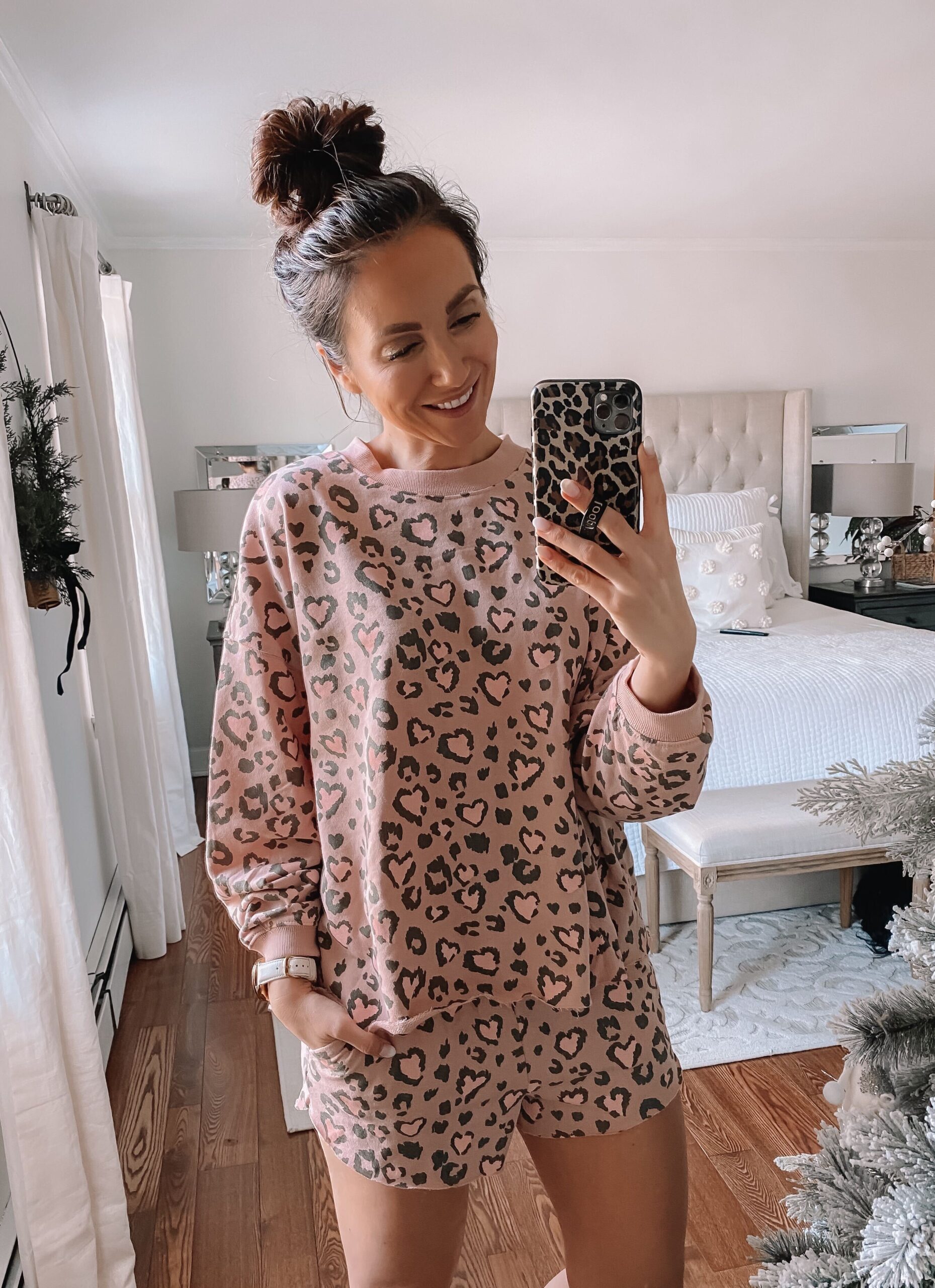 I'm wearing size medium in this pullover. It's really an amazing piece – super thick and available 3 other color options if white isn't your thing. Definitely size up if you prefer more of a relaxed look. The leggings are Spanx faux leather leggings and I'm wearing size small.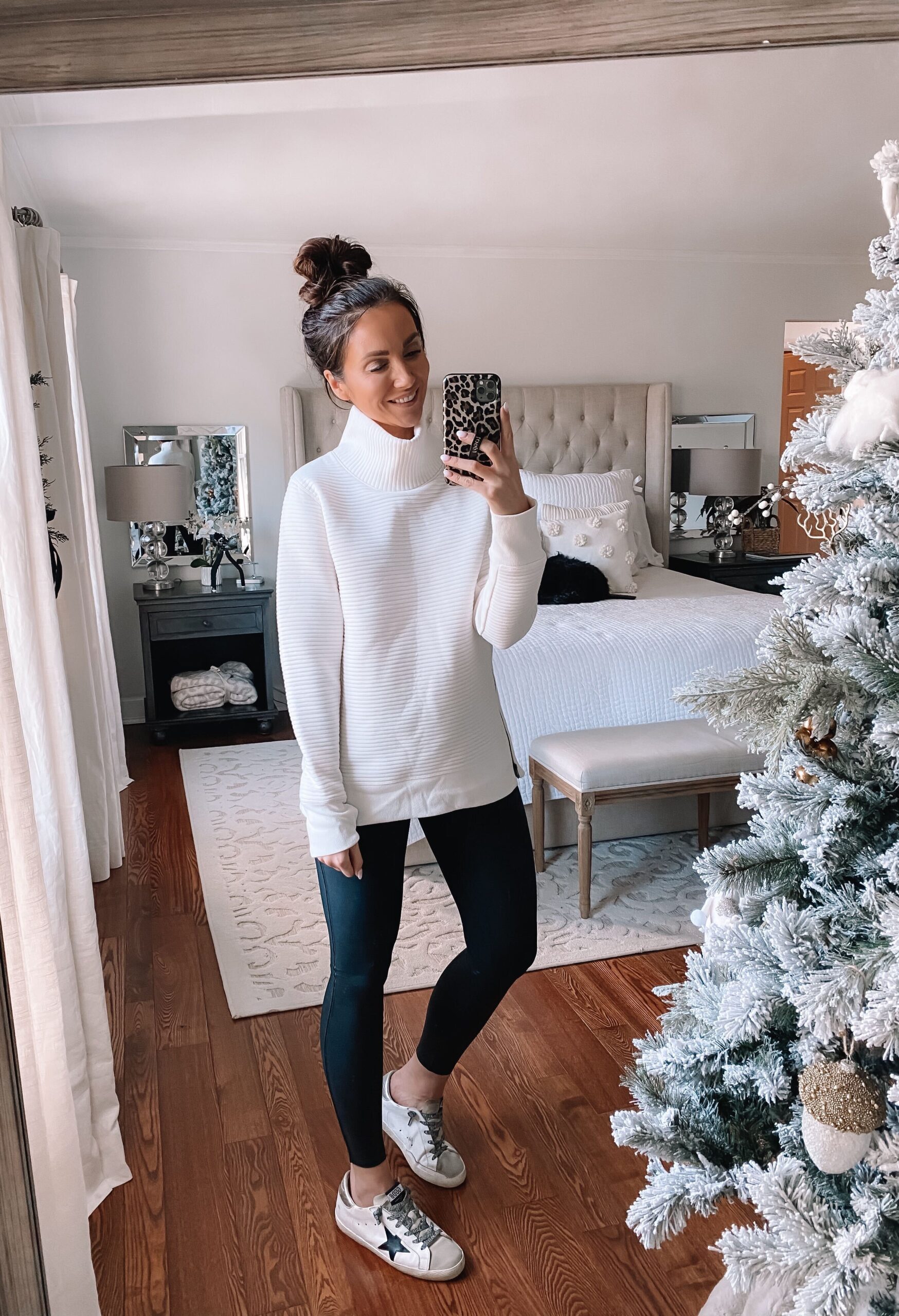 I am loving this sherpa and I'm happy to see it's been restocked! The tunic length is perfect and a match made for leggings, I'm wearing size xs. The sneakers are fit tts and more sizes can be found here.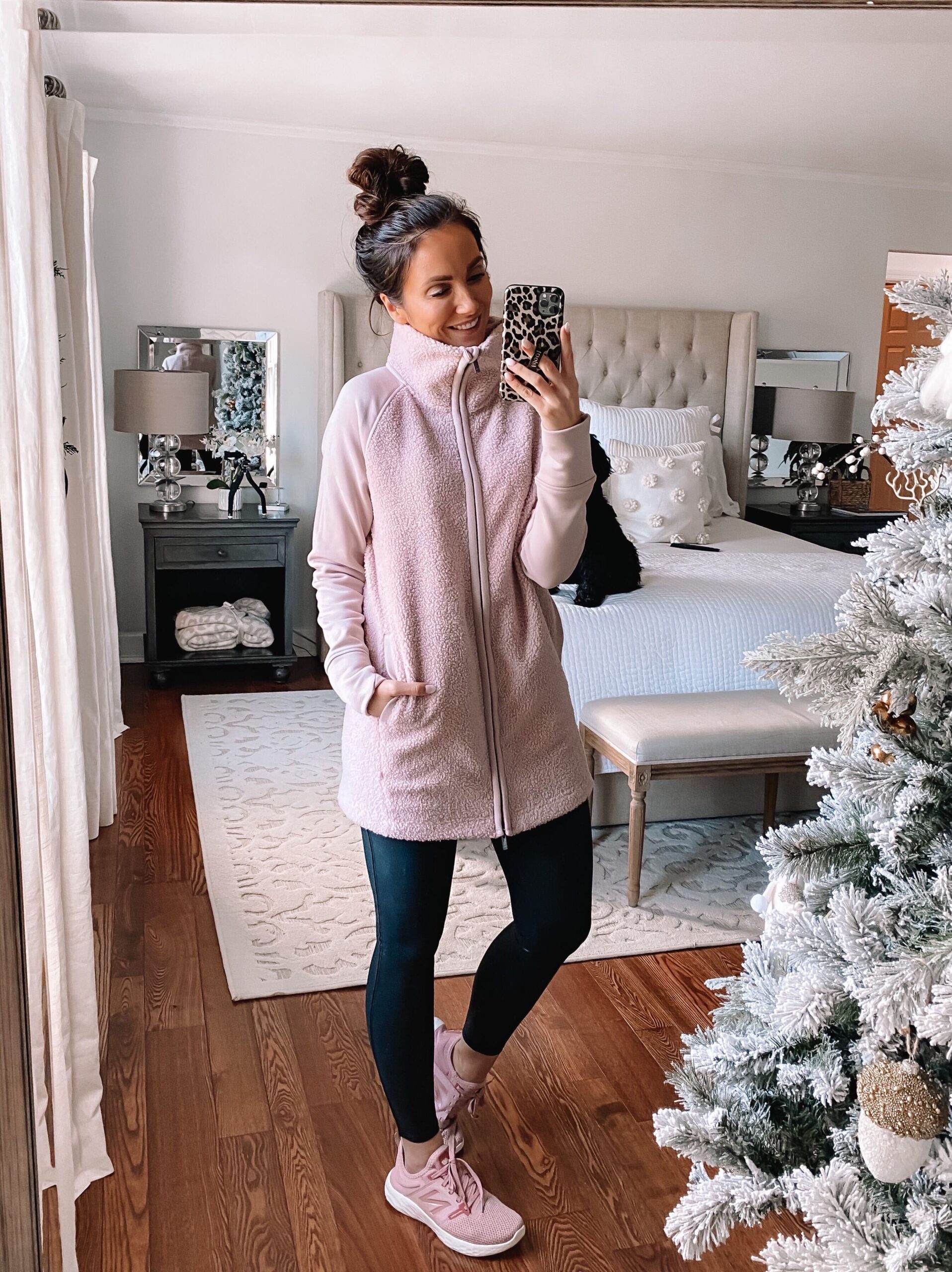 Another cozy tunic length sweatshirt but this one has a hood. I did size up to medium just to have a little more room in the hips. The fabric is thick, soft and reminds me of the Lululemon one. You girls will love this one.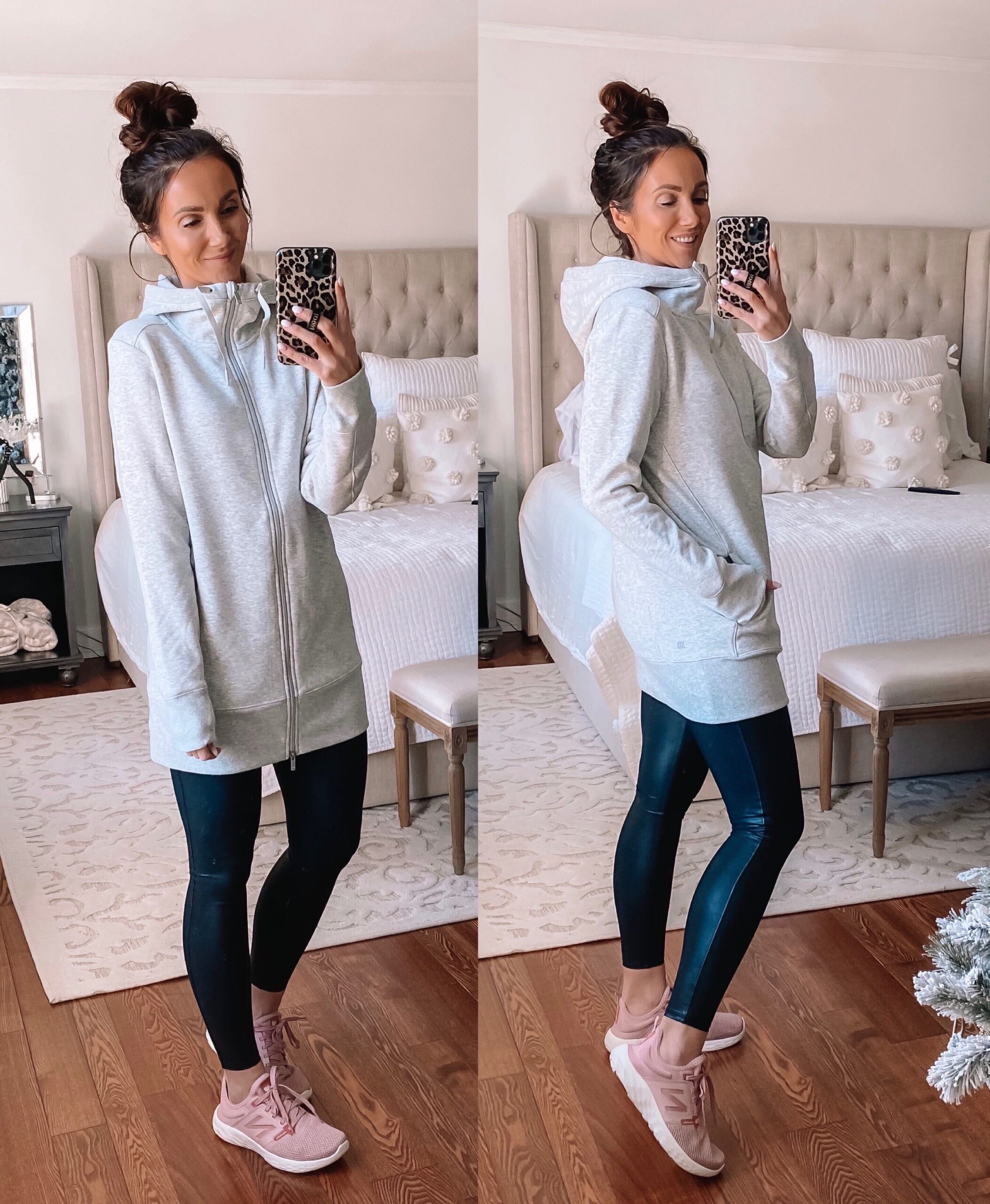 This pullover totally remind me of the one from Free People. The quilted style is so cute and I'm wearing size small – size up for a more oversized fit.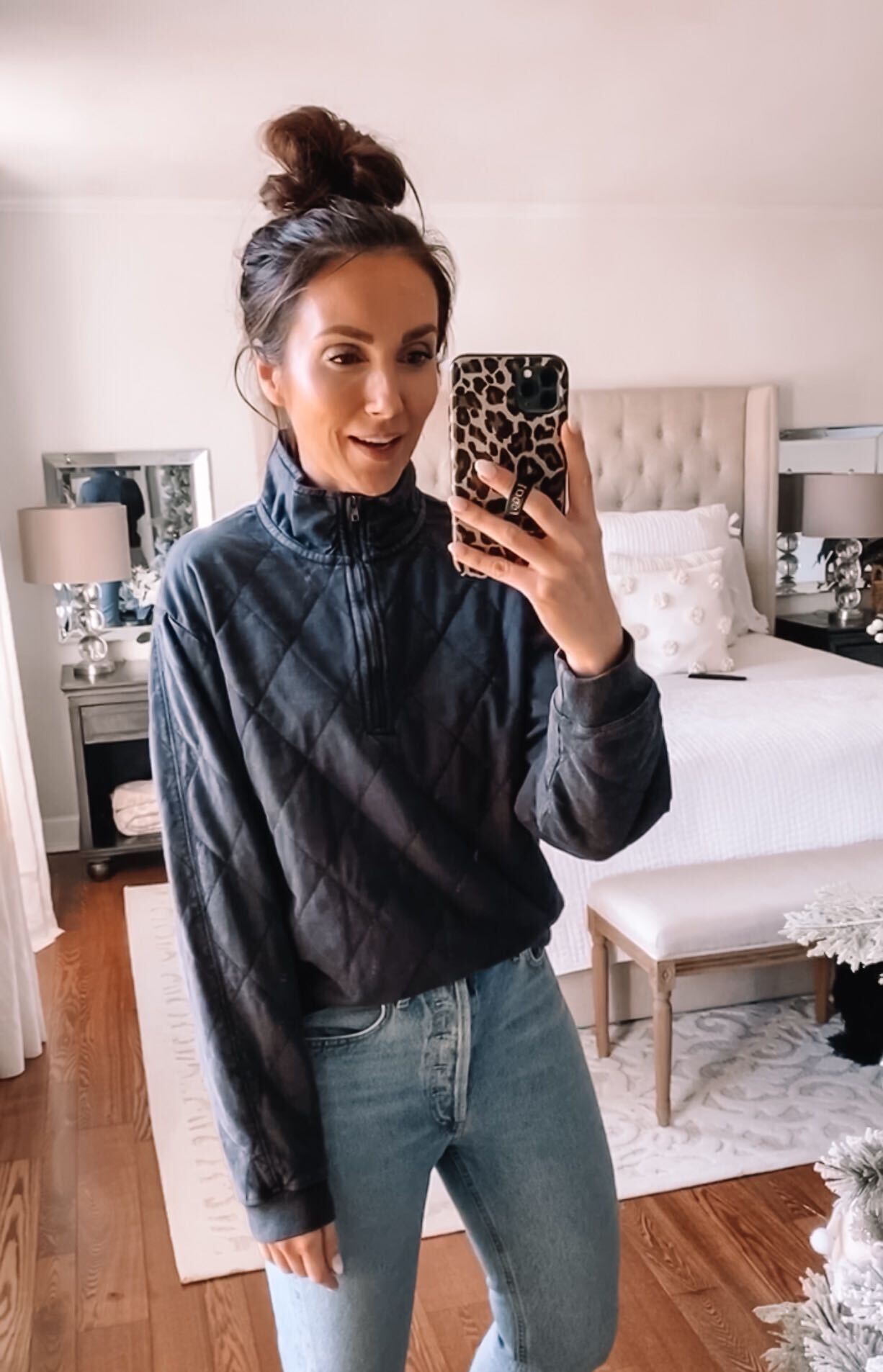 I absolutely adore this sweater. I shared it last month for the very first time. The colorway is gorgeous with threads of blush, teals and lavender it will transition nicely into the spring. It is so soft and slightly oversized, I'm wearing size small – fits tts. The jeans and sneakers fit tts.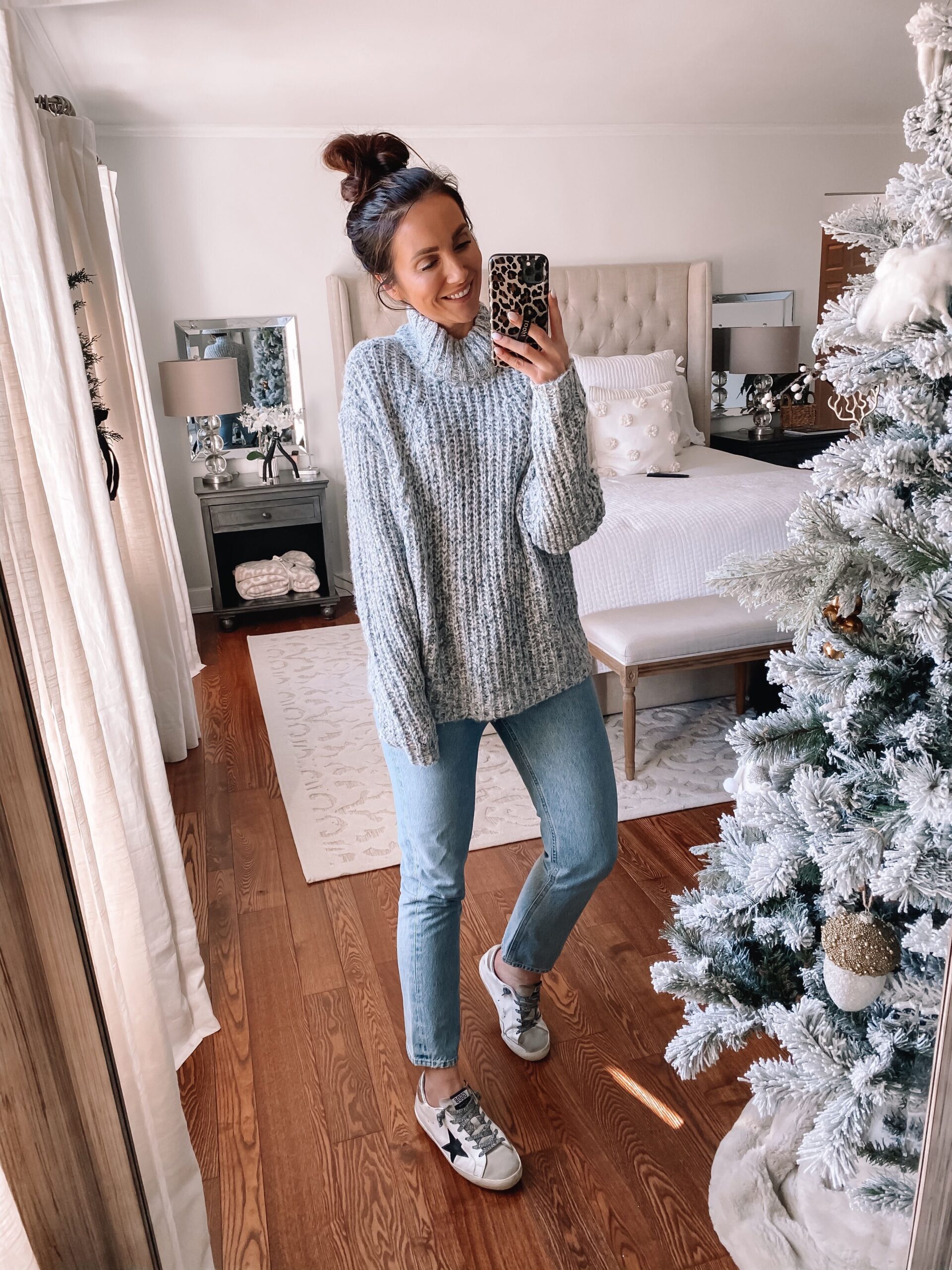 New Shoe Arrivals
1 // 2 // 3 // 4 // 5 // 6 // 7 // 8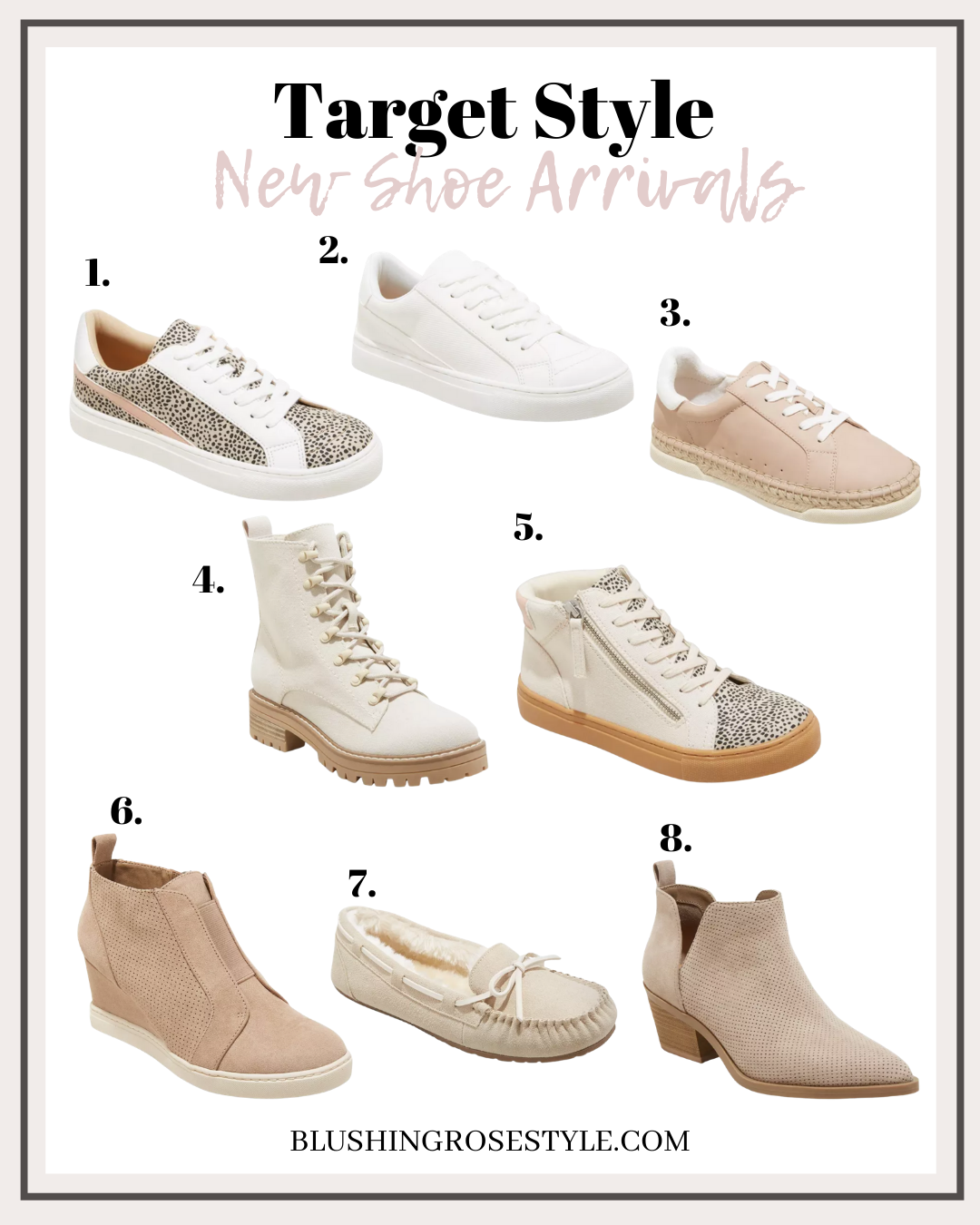 New Home Finds
1 // 2 // 3 // 4 // 5 // 6 // 7 // 8 // 9 // 10 // 11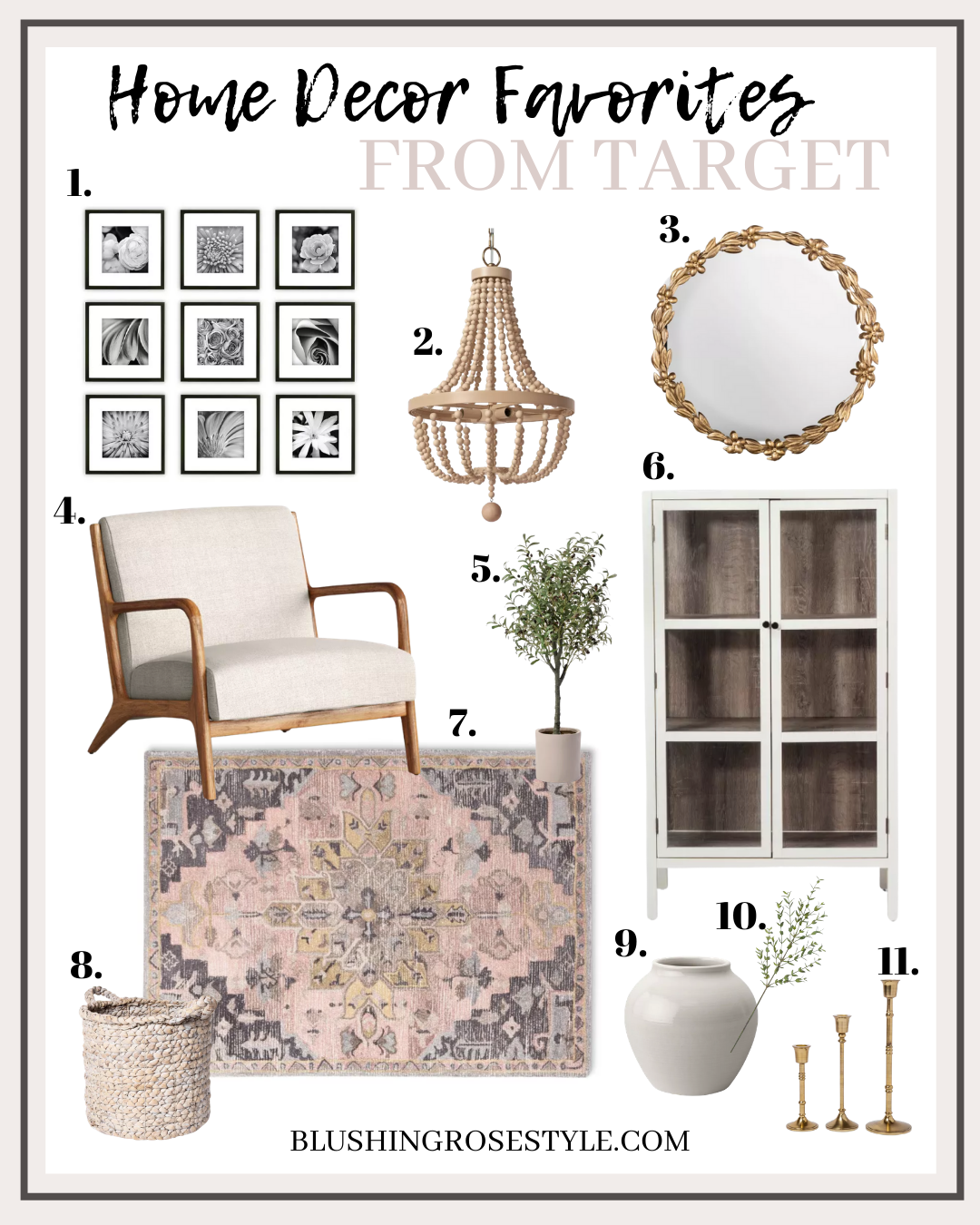 1 // 2 // 3 // 4 // 5 // 6 // 7 // 8// 9 // 10 // 11 // 12 //13